This is a sponsored blog post. All thoughts and opinions are my own.
We are a family who loves the outdoors. Both of my girls, since they were newborns, would go from complete meltdown crying to happy and soothed in 0.1 sec if you walked them outside. To this day, we still see a complete change in attitude and moods when we go from inside to out. With the Pandemic forcing us all on house arrest for a while, I have had to get very creative in the field of keeping the youngsters busy at home. So I crafted a few ways to have outdoor adventures with your little ones in your own backyard.
This post is sponsored by Wanderlust Family Retreats, a family wellness retreat focused around fitness, mindfulness, farm-to-table food, loving childcare, and a surrounding of beautiful nature you can experience with your little one and a community of mamas. We will be attending this retreat in June and I can't wait to share out experience with you along the way!
Having a mother who taught preschool Montessori, I have somewhat of an advantage to finding new and fun ways to keep the girls engaged in learning everyday. Most moms of little ones know that doing the same things (games and activities) everyday does not end successfully. Definitely not with stay-at-home or work-from-home mamas. So switching it up is key to keeping them excited to do something different each day. Let's dive into the 5 Outdoor Adventures to Have With Your Kids in Your Own Backyard!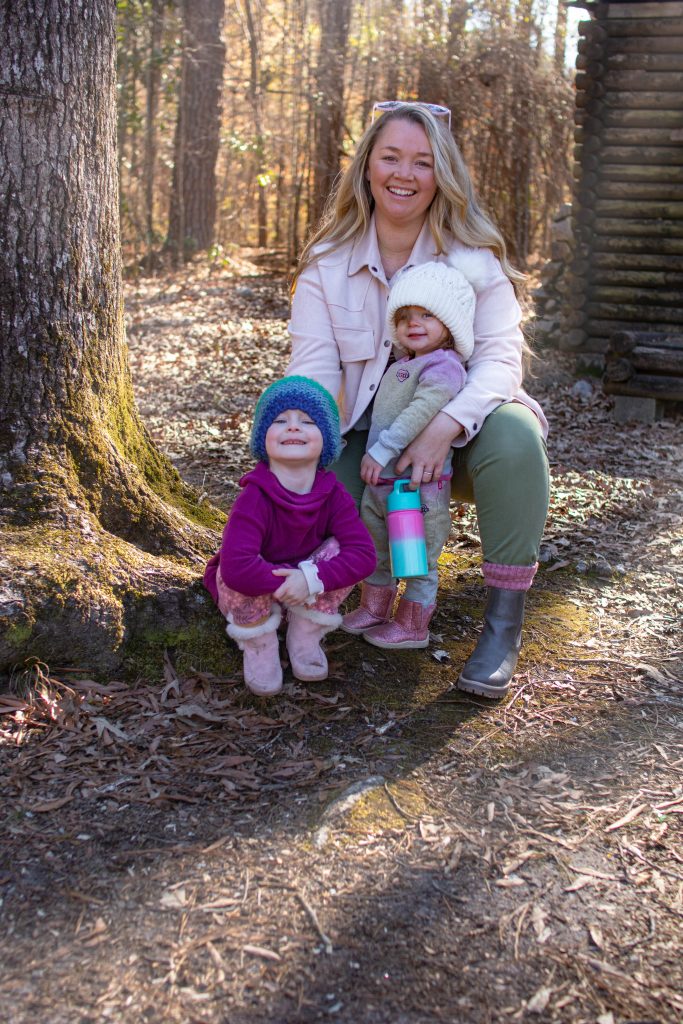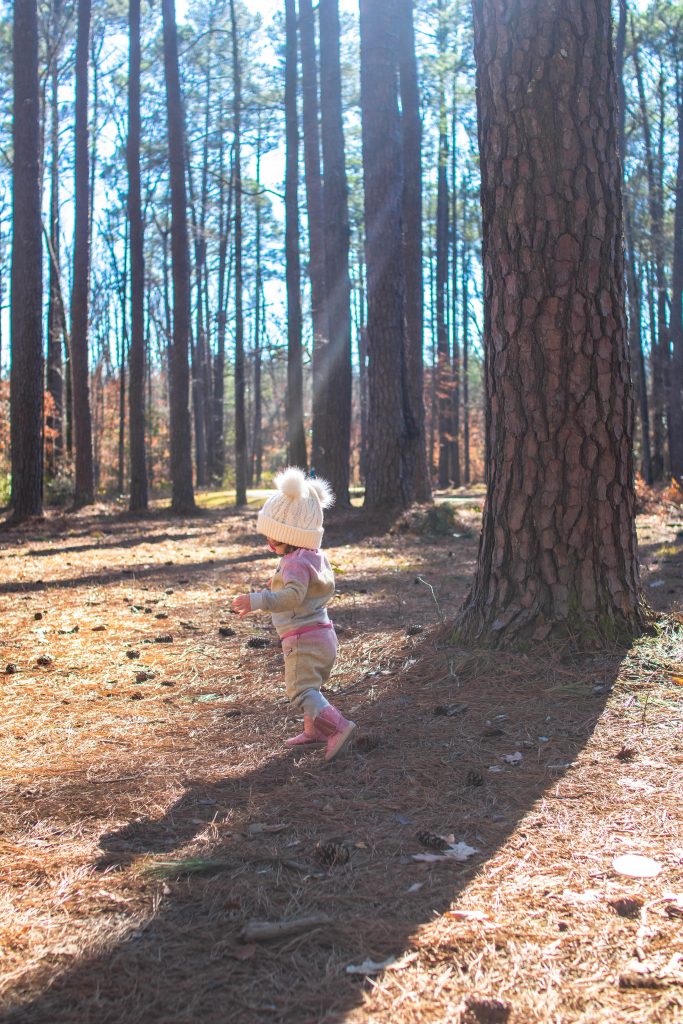 ---
Building With Sticks
My oldest is currently obsessed with building things, specifically castles. She loves to take what ever she can find and create some sort of structure from it. My youngest, although curious, is still more on the destructive side, and enjoys building up a pile of things to then destroy.
Let them explore around the yard and give them the task of collecting as many sticks, branches, etc. that they can find. Once their bucket or basket is full, create a space where they can lay everything out as their "construction site" and encourage them to be their own architect. We will have each little one with their own "Land" (typically a blanket or beach towel). This is their own special space to use their imagination with the nature items they found.
My 1 year old enjoys the searching more than building right now, but my 3 year old keeps busy for hours with both tasks!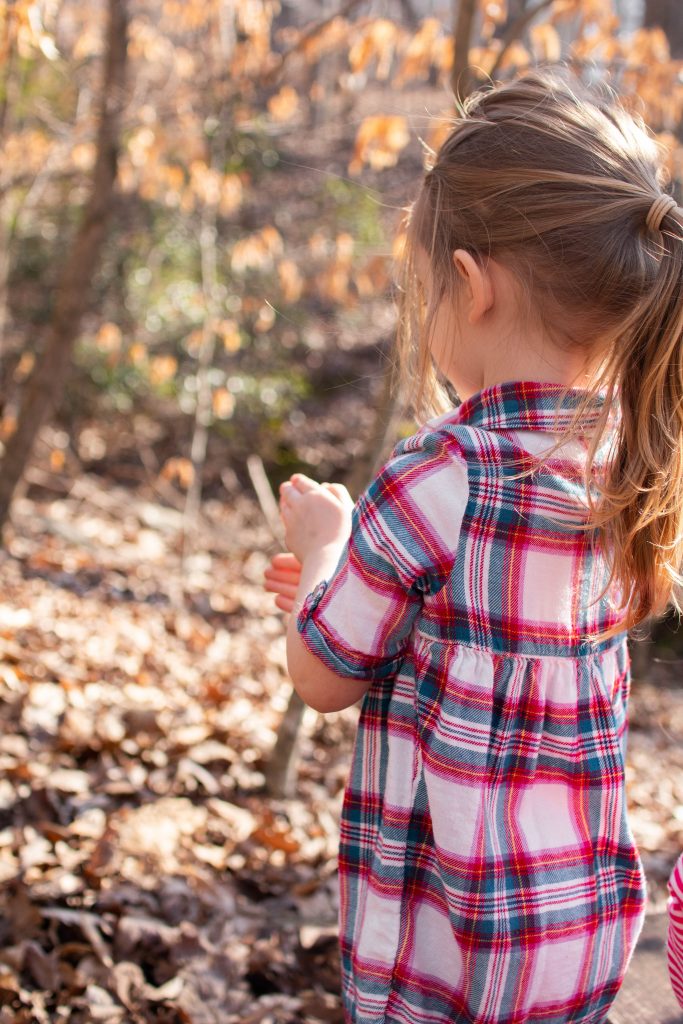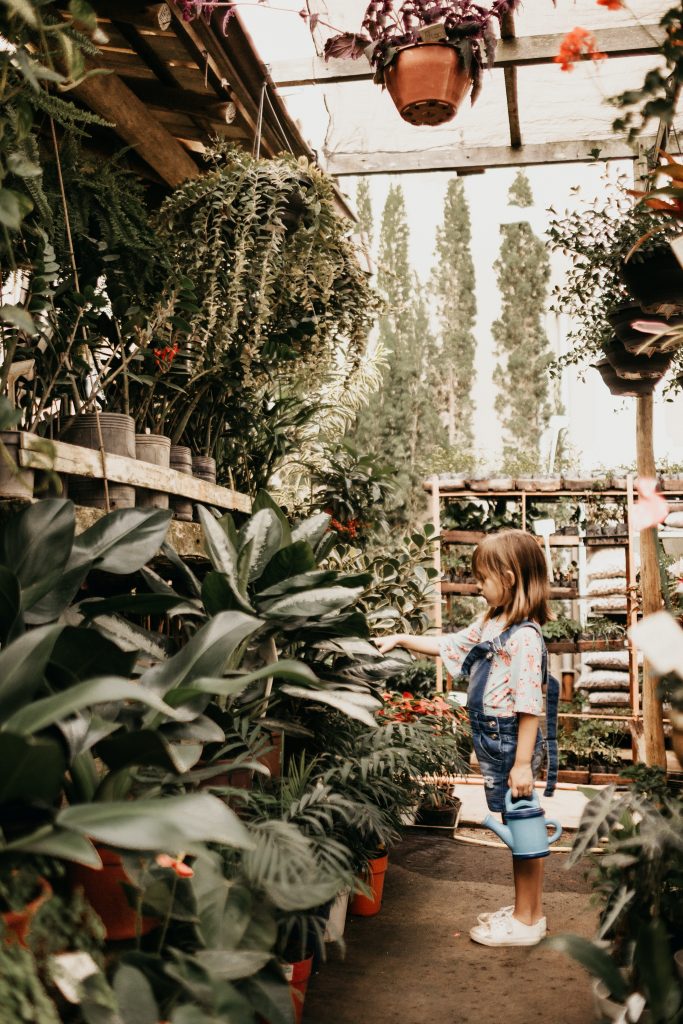 ---
Nature-Inspired art
Let the little ones flex their imaginations by gathering up a basket full of things they find in the back yard to piece together and create something beautiful on paper or a box. We've done this a couple of times and have come out with some fun and creative art pieces in the end. Encourage them to gather a bunch of different pieces of their surroundings. The more variety they have to choose from, the more their imaginations are at work!
We like to start at one side of the yard and make our way around the yard slowly. This activity for little ones is lots of fun and interesting to see what they choose to pick up along the way. Have some glue and paper on standby for when they are done collecting. Set them up with a space where they can piece together their findings on paper with glue or tape.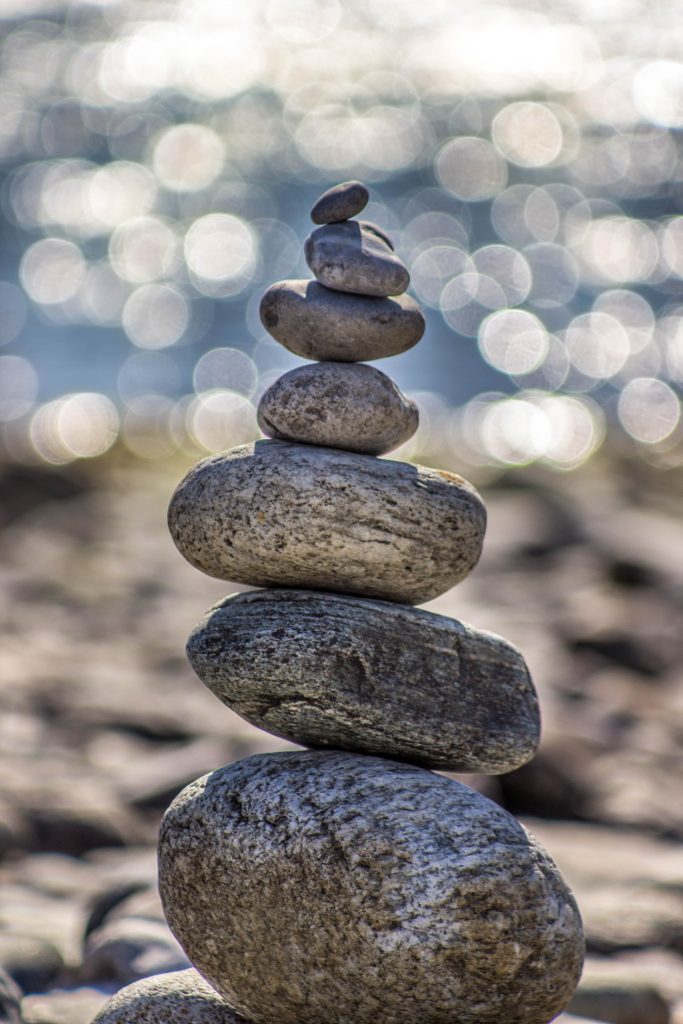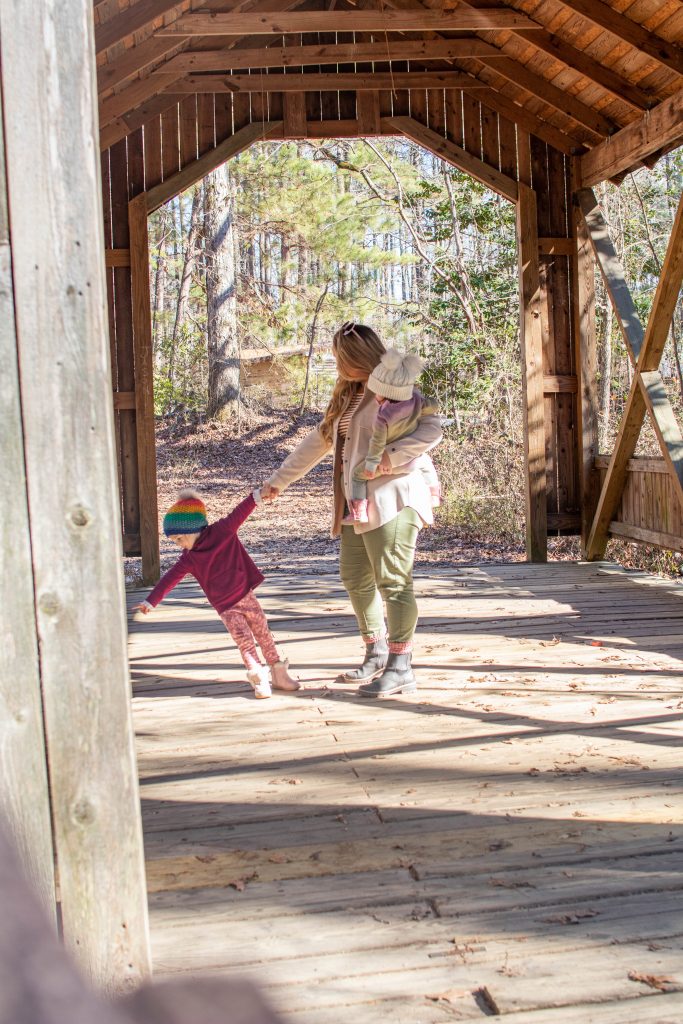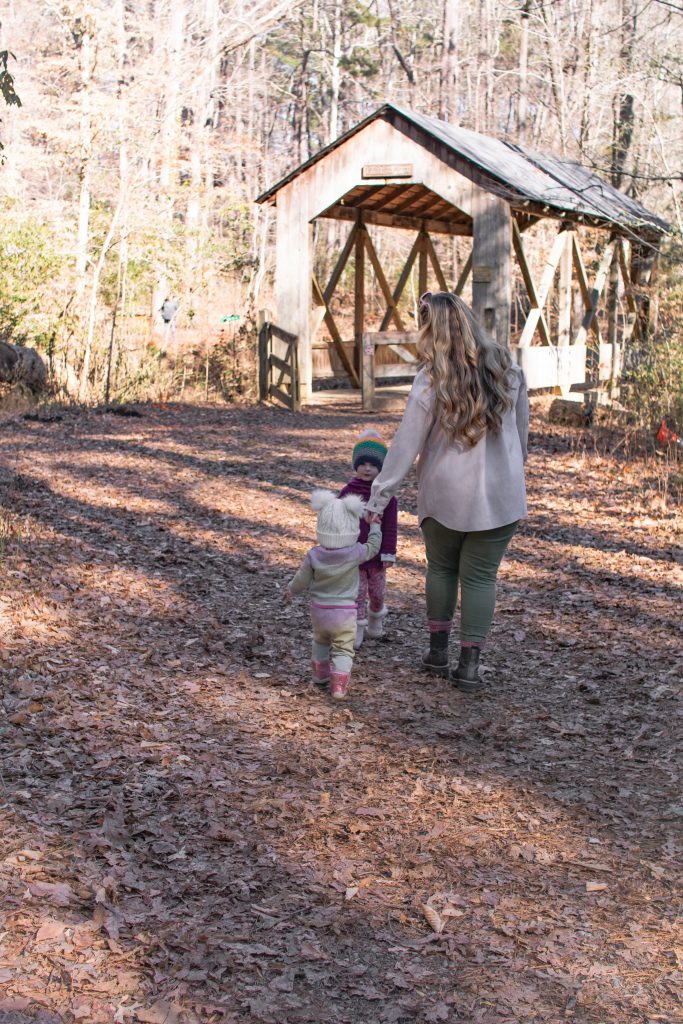 ---
Scavenger Hunt
I don't know about your littles, but my girls love to be given a task. If I ask them to go find something or show me something, they get so excited. Make up a fun little scavenger hunt for your kiddos to find around your yard and see how many items they can check off.
Scavenger hunts are so great for sensory and cognitive skill building as they really have to think, search, and find what's on the list! Here's some examples of what I put on my list for my 1 and 3 year old:
A Whole Leaf
A Stick The Size Of Your Hand
A Round Rock
A Flower
A Pinecone
Bird Sighting
A ladybug
A caterpillar
Of course some things will be based on where you are in the world to what they could find, as well as what your yard has to offer. It doesn't have to be incredibly difficult, just a couple of things to get them thinking. For my oldest, we like to see how fast she can do it sometimes too!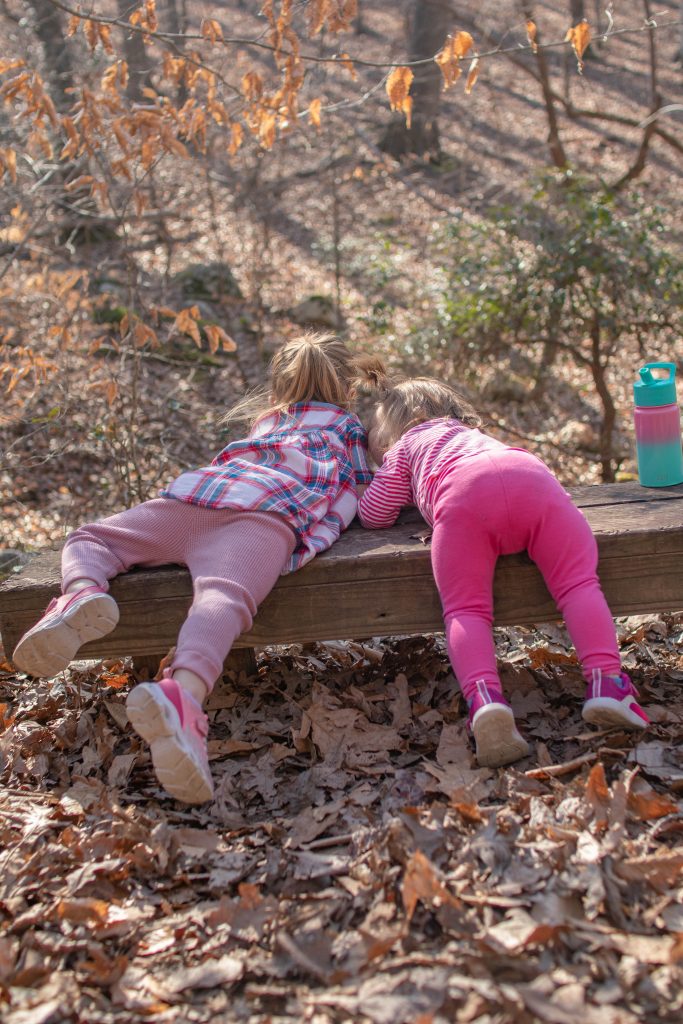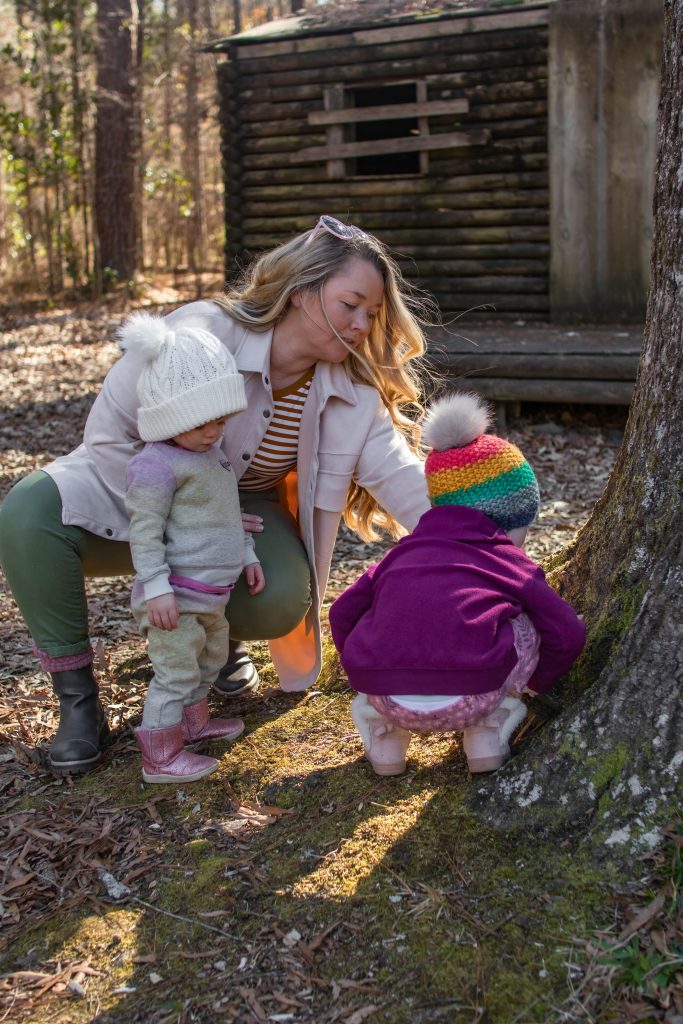 I am very much looking forward to exploring the outdoors during the Wanderlust Family Retreats this June in Catskills, NY. The peacefulness of meditation in a large outdoor area like that will be so calming, and I am excited to watch my girls experience different adventures, led by wonderful childcare. There is so much this retreat has to offer for moms and their little ones. In working with the owner, Monica, I can see the immense amount of passion she has for starting a retreat this important, and am thrilled to be able to connect with other moms who need this time and go through the same feelings I do.
From mommy and me yoga, sound baths, hikes, to farm-to-table meals, this retreat focuses on holistic wellness for mamas and their children. The activities will keep both busy us and our littles happily busy throughout the day. Head to their website and see their daily schedules. I highly recommend getting on their Email List too! They offer fun freebies like virtual mommy and me yoga, Montessori activities and more. You will also get insight into the upcoming retreats as well as future events!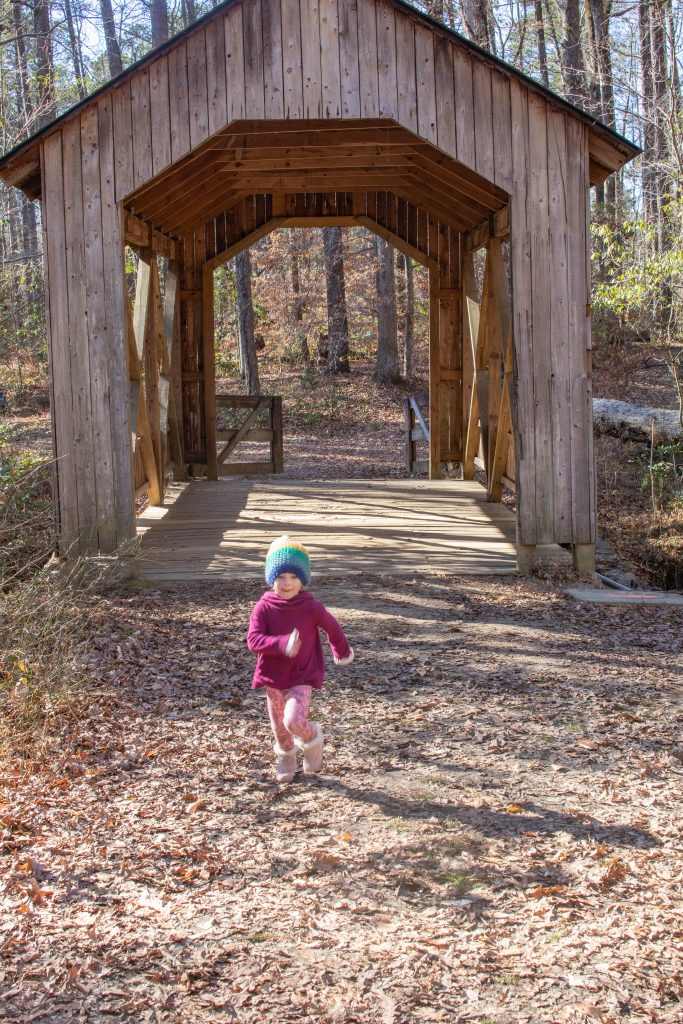 ---
Sink Or Float Activity
This activity will require a couple of household items. You will need a bucket just big enough for your little ones to be able to reach in or drop something into. Fill it up with water. Then, give your little ones the task to finding things in nature to test if they will sink or float!
We have tested things like leaves, acorns, rocks, a piece of pine straw, blades of grass, and so much more. If you haven't tested it, have your little ones try it! Make it exciting for them to complete the experiment. You can even keep the items that float and the items that sink in separate areas after testing them. Talk about why they float and/or sink. This age is all about letting things sink in, and allow them to absorb all of the knowledge you can embark.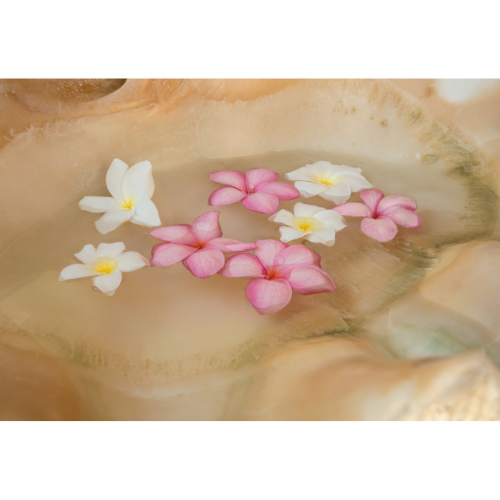 ---
Planting Thier Own Seeds
This is something we have taught both of our girls since they could sit up. Even when we lived in a small apartment, we would plant different things on our tiny porch. This is such a great way to teach them about one of the greatest principles in life. The concept of giving something to receive something, and supporting mother earth is such an important trait to teach at a young age. With this activity, it is even more exciting to plant them the Montessori way:
You will need:

Ziplock bags
Paper towel
Seeds
Soil
Water
Tape
Piece of Paper
Have the little ones bury the seed in a little soil in a damp paper towel within the bag. Tape the bag against the paper and allow them to watch their seeds grow every step! This makes it so easy to show them how each step of the process works. And even more fun because everyday they're so excited to see what changes have happened.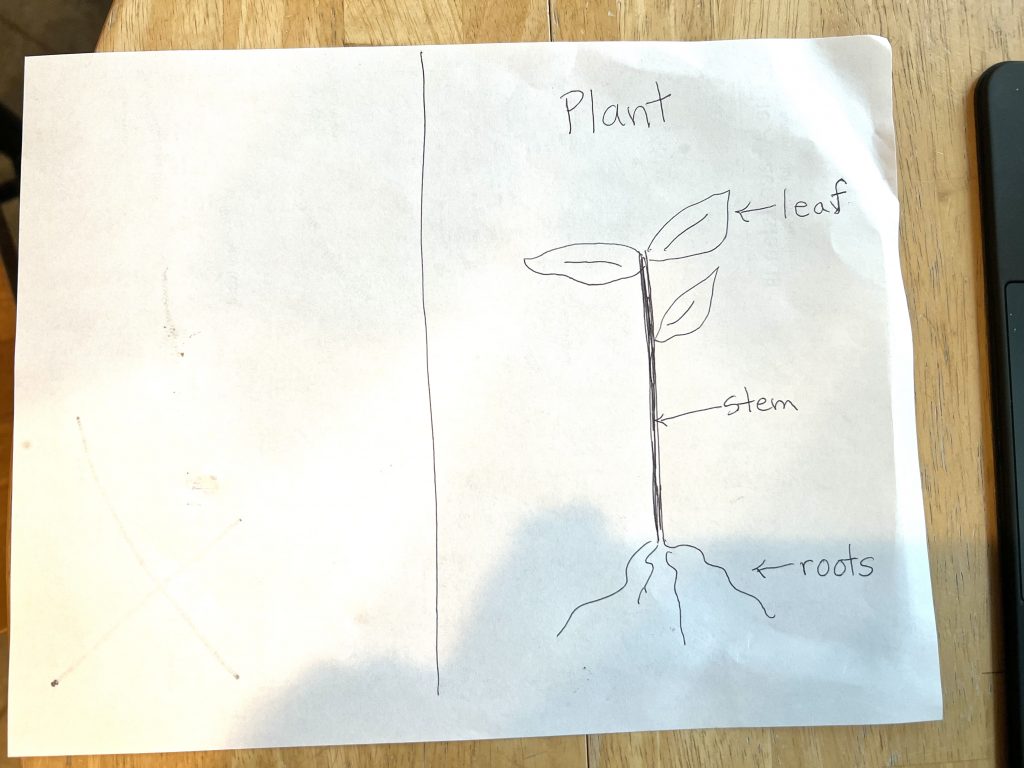 Getting outside is SO important to the success of our day. It takes crazy moods to happy ones by the change in scenery. Going on an adventure does not have to be some extravagant trip. When your children are at young ages, you can make almost anything a fun and exciting adventure. It's all in how you frame it and keep up the excitement. I hope you enjoyed these 5 outdoor adventures to have with your kids in your own backyard.
If you are looking for more tips and activities to take time for yourself, or more adventures with your little ones, I highly recommend following along Wanderlust Family Retreats and getting on their mailing list! The amount of outdoor time as a part of the experience is something I very much look forward to. I also can't wait to connect with other mamas and practice self care with a collection on women like me.
Have you given yourself enough time lately? If you enjoy self care, but lately feel like you haven't given yourself the time you deserve, then Wanderlust Family Retreats is an amazing opportunity to help you get your self care groove back! Head to their website to find out more about upcoming retreats and self care tips you can practice at home today.