I have 2 close friends and also my brother who all just recently purchased homes in this crazy market. So many of you are buying, selling, or just moving to a new home in general, so I wanted to stay current with the recent trends and bring a moving-related post to the blog! Moving is definitely not fun, by any means, but there are faster ways to get it done, which will reduce stress to you and your family members. Here are a few moving tips to help you reduce stress, get it done faster, and maybe have a little fun while moving:
Set A Timer
If you are having a hard time getting motivated to actually pack and/or clean, setting a timer can help a lot. This not only will force you to get the work done, but it will make you get the work done faster, instead of dilly-dallying and putting it off. I take advantage of this method in all aspects of my life (incorporate it into your work day and you will see how beneficial it is!), but when you use it for packing and cleaning, things will speed up and motivate you along the process.
Do The Dirty Work Before Moving
If you are moving into a home that you need to clean or renovate (you should really clean any new home you move into), do it before you move. It's so much easier to get your renovations done before you actually move in, so that you do not have to worry about your furniture or other items getting ruined from paint, etc. For cleaning specifically, you are going to want to give your home a really good clean. In fact, I always recommend hiring someone to do this for you and also either replacing all the carpet in the home, or getting someone to give it a really good deep clean. In addition, you should always get your air ducts cleaned. You never know what might be in there and the health of your family depends on it! Make the moving process just a bit easier by waiting to move until after your renovations or cleaning processes have taken place.
Hate moving? The best way to solve this is by hiring the job out to the best furniture movers in Charlotte, College Dudes Help U Move. When you hire College Dudes Help U Move, you are paired up with a relocation specialist that is trained to help guide you through the move process. This way, they can actually focus on your needs and wants to make sure that you are 100% satisfied during the moving process. They can help you move, pack, and in the meantime, you can sit back and relax! If you need a reliable company to help during the moving process, consider them. They are Angie's list certified, have a 5-star rating on Home Advisor, and BBB accredited. They also have a 4.6 star rating on Facebook!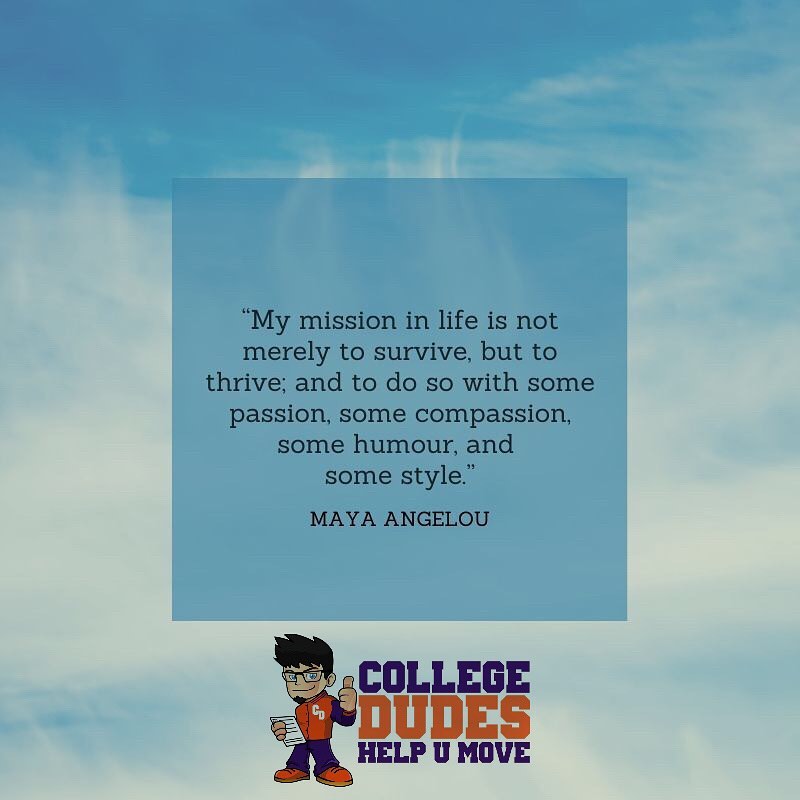 Don't Wait To Unpack
When you do get into your home, do not wait to unpack or you will never get around to it! Instead, start unpacking from day one. Once you get everything out of the boxes, it will make putting away your items that much easier because you can actually see the progress happening with your own eyes.
Have Fun!
When it comes down to it, not everyone loves moving, so just have fun with it. Blast the music, goof around, have friends help you, and maybe even have a pizza party. Moving is just a temporary situation, so if you have fun with it, you are set! I will say, though, that they best way to have fun (in my opinion) is to go out for pizza while College Dudes Help U Move does the heavy lifting for you! 😉