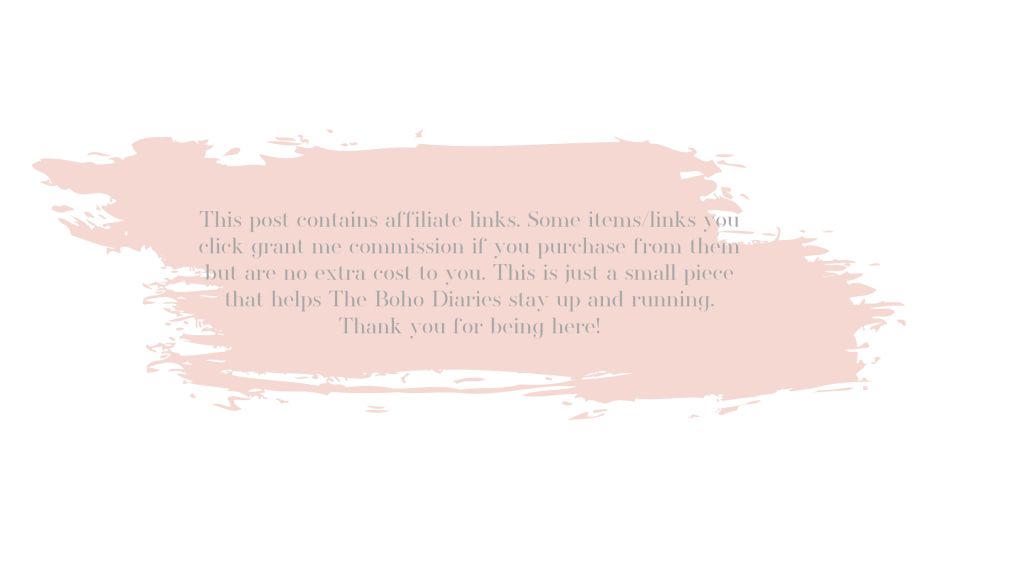 Last week we had our first experience with traveling multiple places with our two girls under two years old. My first piece of advice… DON'T DO IT!!
Totally kidding. . But we certainly learned a lot. Parenting is a daily learning experience and this last vacation was no exception! Morgan and I have smaller vehicles so the lack of space for an over-packer like me is already a stressful operation. Between our suitcases, snacks, cooler, Morgan's golf clubs, and random baby needs, we have to cut some things out, and I quickly realized that was a big mistake.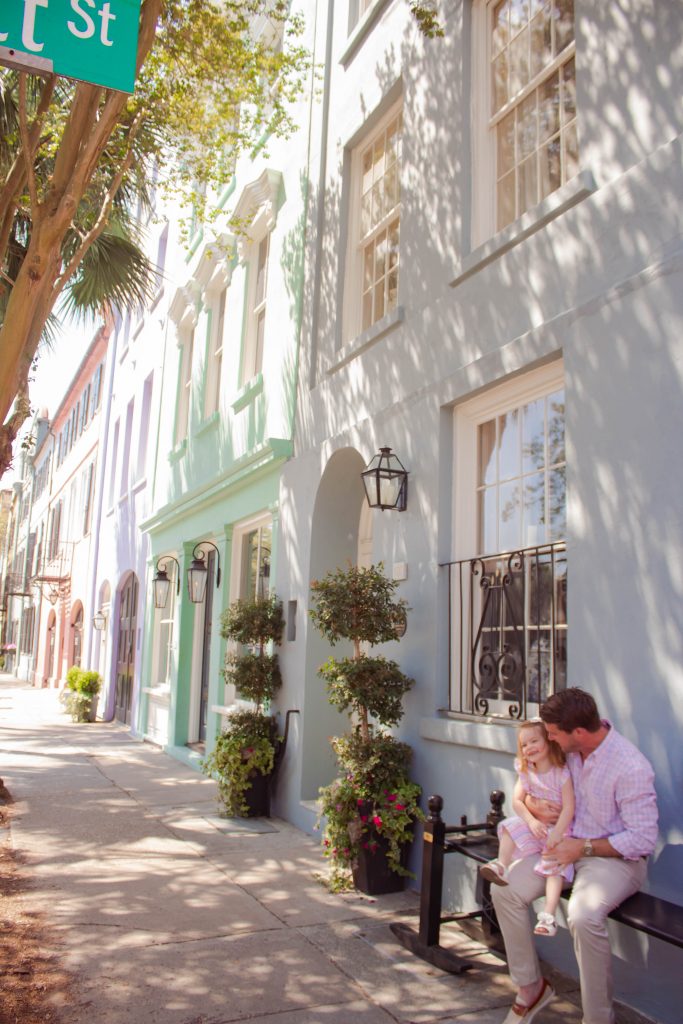 Even though we had an important parental life lesson on this trip, I don't want it to take away from the fact that we were blessed to be able to go and show our girls some of our favorite places in South Carolina. We stayed on Daniel Island with a family friend and explored around there one day, but went into Charleston multiple days for sight seeing and the South Carolina Aquarium. The girls seemed to have a blast with everywhere we went, there were just a few things I would change to make it better for the whole family the next go around.
First, Don't Plan So Many Scheduled Activities
We went into this vacation with so much excitement around getting out of our regular day-to-day and seeing more. Morgan and I are HUGE on adventure and seeing new things/going places we've never been, even if it's just little parts of cities we've already visited. We planned on walking around Charleston the first full day we were there and the South Carolina Aquarium the second day. Combine that with eating at restaurants almost every meal, we were always going going going. That definitely takes a toll on a toddler and little babe because that means they're in and out of carseats A LOT, and likely to skip regular nap times. Now, I'm not a mom who is crazy about nap times, but I definitely learned that having a designated quiet time and at least a couple of hours of back to the room for resting is an absolute must. So instead of planning on going every day, maybe just try and have one day of fun activities and the rest are leisure exploring days. Whether you're at the beach, the mountains, or just a new town, there's always something fun to discover so give your little ones some grace and take it easy a few days and have one hardcore activity day.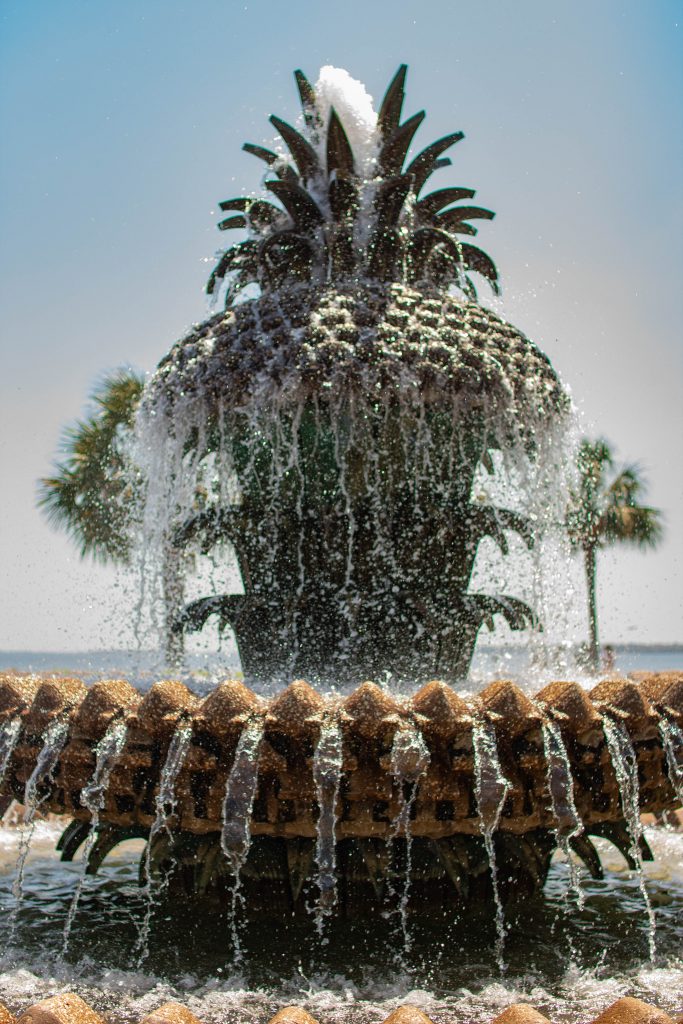 Second, Bring That Double Stroller!
Our poor little toddler had to struggle through TONS of walking in hot weather because we decided it would be fine to only bring the single stroller for Ellowyn's car seat (plus the lack of space in our vehicle). I highly recommend NOT doing what we did and make sure you have a ride for both of your little ones. I'm sure many of you out there are like, "DUH NICKI" right now, but hey, we all make mistakes right? It was SO hot and she was a little trooper at first, but between the morning naps that were skipped and the intense amounts of walking, Caroline was done everyday by 2 or 3. Paw Patrol barely calmed that exhausted girl down and that's her go-to right now!
We did end up finding out, on our last day there, that you can rent strollers from the Visitor's Center! So if you're planning on going to Charleston and truly don't have the room I recommend reaching out to them and snagging one right when you get there!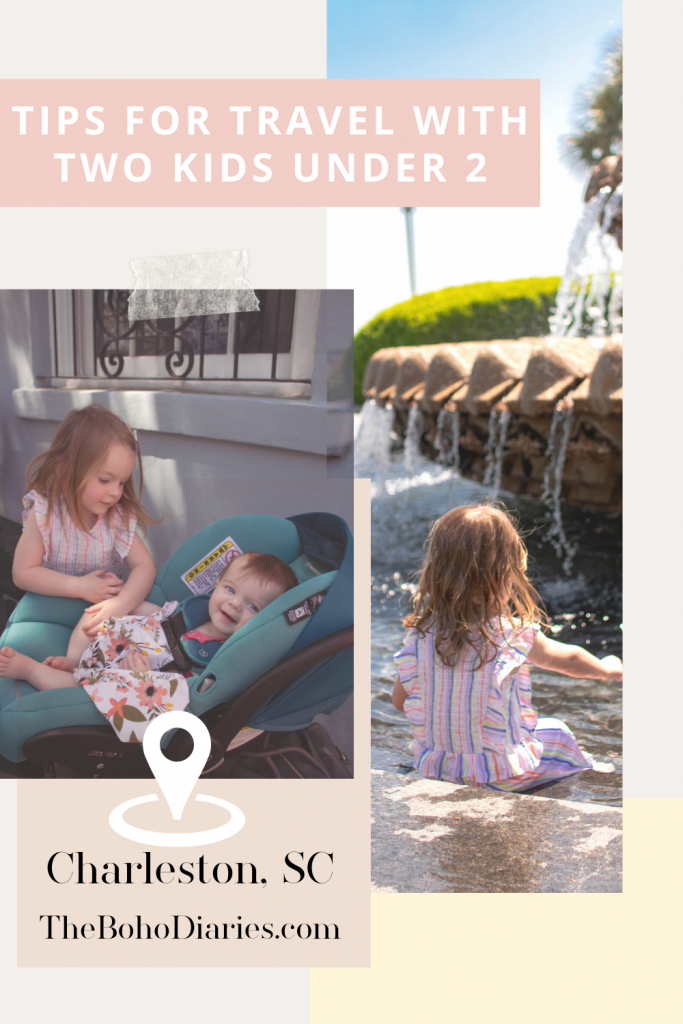 Third, As Best You Can, Pack Healthy Foods + Foods They Are Used To
If you have followed us long, you know we are big fans of food. Morgan was a chef, is SO talented in the kitchen, so we always try to find the best restaurants and like to try things out of the normal touristy route. This did not bode well for our them as much, because their stomachs are not as resilient as ours so Caroline was averted by a lot of dishes and we found ourselves ordering fries, tots, and any easy kid go-to to make sure she was eating. I finally went to Publix and stocked up on all her favorite fruits and some foods she and Ellie were used to having at home to make sure their tummies were staying regular. We all know that being on vacation makes you get backed up super easy (sorry not sorry, it's the truth). Stock the cooler with their favorite juices and cold waters in their favorite cups. This was really difficult because we never had a full kitchen to be able to cook our own meals but we made do for lunches in our rooms and tried to prep for backups for their dinners just incase.


---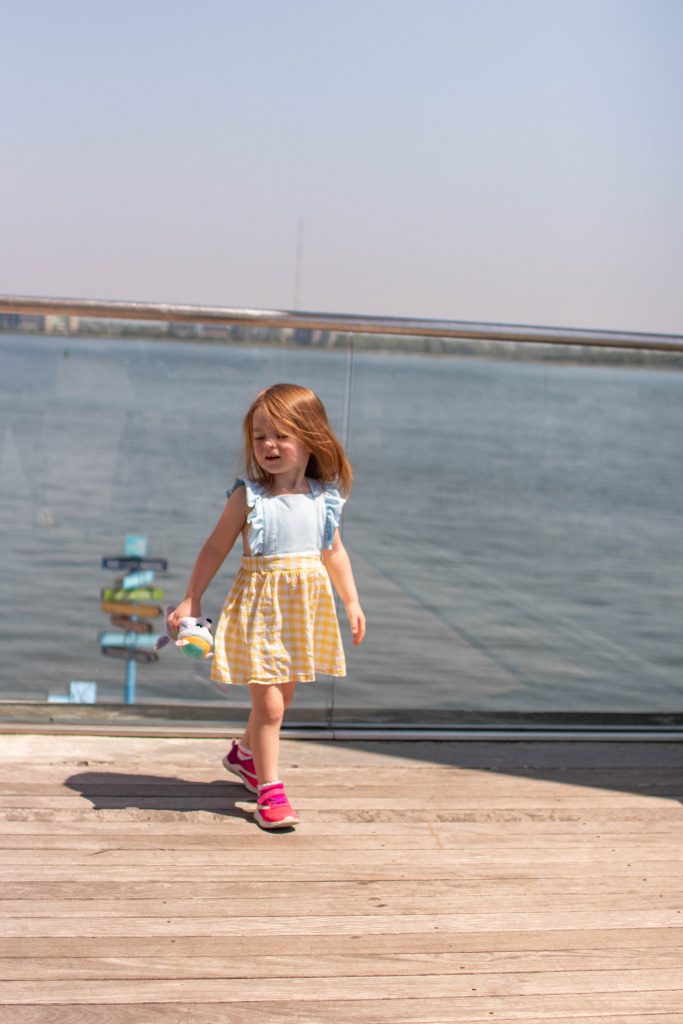 Fourth, STAY HYDRATED!
We are normally adamant water bottle carriers everywhere we go, but something about vacationing gets us distracted and we always find ourselves not drinking enough water. It's so easy to forget this important health need when you're having fun. We did so much walking and it was HOT and sunny everyday so we really should have been drinking water double time. Caroline got the worst end of this and got really dehydrated the second day, so Morgan got her a "super cool new big girl cup" and we kept ice water in it the rest of the trip and encouraged her to use her awesome new cup. Thankfully that made it no longer an issue.
Us as parents usually take a back seat to our kiddos health but we really try to make sure we're all on the same level of food and water most of the time. So moral of this tip is bring everyone's favorite water bottle, keep it full consistently while drinking the water the entire trip.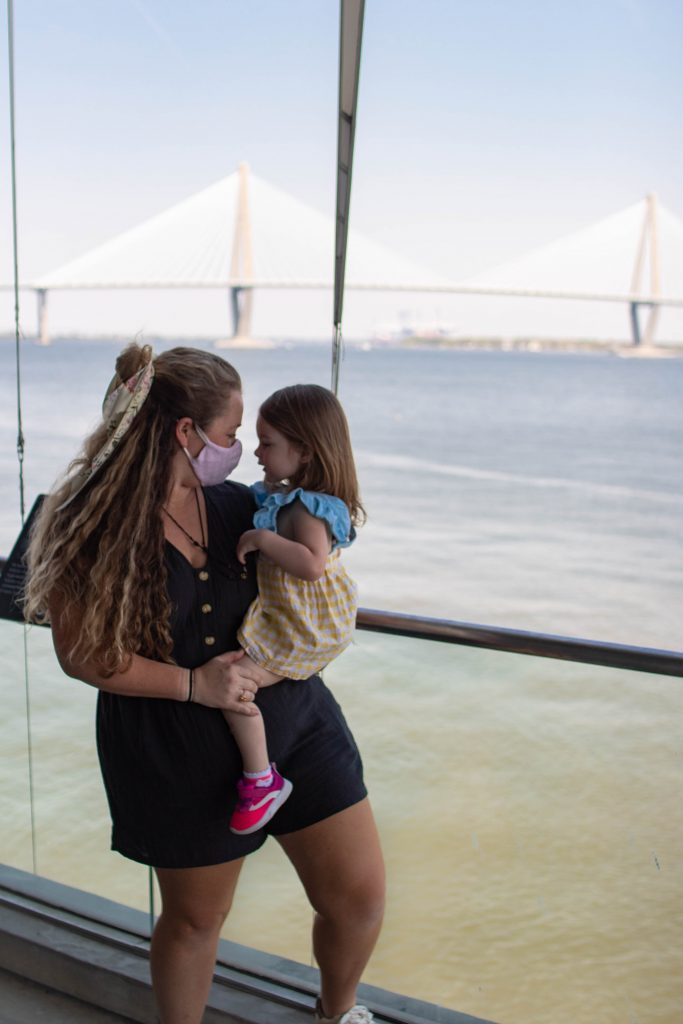 Five, Research Everywhere You Plan To Go Ahead of Time
We looked into what we wanted to do that would be fun for the girls before getting to our destination, but we didn't really think to look at what would be around there where they could temporarily play. I love when cities have hidden fun spots like the fountains we found in Charleston Harbour area. It appeared like a bright shining rainbow right as Caroline was getting too hot and tired, she saw kids her age running around and playing in the fountains and she was in heaven. I wish we had packed a bathing suit in the diaper bag but we did have a spare of clothes.
It was the highlight of her day and she made a little friend while playing on the splash pad so it made our days too. We wish we would have looked a little more on the free things to do around the Charleston area, as I'm sure there are TONS because it's such a cool, beautiful, historical place, and we'll be remembering to do that for all our trips to come. Even joining Facebook groups for those cities and asking in the groups would make a world of difference for preparation next time!
Those are just a couple of things we learned on this first trip with our two under 2 years old, but I know the "learning" journey has only just begun. I am lucky that our girls are adventurous in nature like we are. Caroline is so independent, it's almost scary when we're in public places. We've working on the stranger danger thing. She gets a lot of attention when we go places and makes friends so fast so Morgan and I both know we have our work cut out for us in training her to stay close and only go with mommy and daddy. Ellie just goes with the flow, unless she's hungry, then she quickly gets hangry (like her mommy). But overall we couldn't be luckier with two little ones who love to go on adventures.