Do you remember what it was like being a kid? Special memories that come to mind are playing in friends' backyards until the streetlights came on, or until we heard mom yelling our names down the block to come home. For me, it was making ribbon dancers, playing dress up or house, and racing my brother to the phone (landline) every time it rang. There are so many things I wish my kids would be able to experience naturally, but with technology today it becomes increasingly difficult to organically make memories like I had. So I am here to provide 5 Tips On Raising Confident Kids From a Millennial Mother point of view!
Of course, the irony of this post is, if you ask my mom about her childhood compared to mine, she may sound a lot like me. Maybe I'll do an interview with her down the road and compare notes. Each generation from here on out may say the same or similar things as what I am writing about, wanting their children's lives to be as simple as theirs was. That's the funny thing about time and the evolution of technology.
I feel like this post is loaded with so many avenues it could veer down, but for now I want to focus on the motherhood aspect of being a millennial. I know many people don't like that term, but it is what it is. I recently asked on my Instagram what other millennial moms out there felt like were the biggest struggles, challenges, or fears of raising kids as a "millennial mother" in today's world. Here are some of their answers:
"Waiting for that AOL dial up to log onto the internet 😆 they'd appreciate what they have more "
"Everything. I fear their safety in school, their safety playing outside it's all so much different. That and having so much technology. "
"One thing I always think is sad is that kids probably don't pass notes anymore! I used to love that 😂 I also don't like how technology obsessed the world is. I've been trying to make sure my kids go outside for at least an hour every day."
"It makes me sad that my kids can't just go outside and play without me worrying that some psycho is going to come pick them up."
"I definitely feel like social media can be inspiring, but it can also make you feel so inadequate. All the perfectly toned moms who juggle work, a beautifully decorated perfectly clean house, kids always dressed to the 9's, moms makeup always done, going on beautiful vacations and always looking well-rested and carrying all their designer bag… it just seems impossible to live up to it some days. I think we all compare ourselves, and i struggle the most with that. (As i sit here in a coverup I slept in, not even pajamas, and haven't even brushed my hair or teeth, with a disaster of a house, and NO MAKEUP. Haven't showered, etc)."
"Mine is definitely technology. Makes me feel so guilty sometimes."
"Shockingly I'm not a Millennial. I would say though the stigma of being a millennial sometimes comes with its negative connotations that you're not hard-working etc. so that might have some judgment on how you tend to raise your children but again that comes from people that are uneducated.""I think having to live out life on social media can increase the pressure of trying to be a perfect parent. But it also gives resources for support depending on how you use it." "Because more of us are choosing to have children later in life, the pressure to maintain lots of other goals is there for me."
"My biggest problem with being a millennial mom is being judged as a weirdo for doing the things that were so normal and NATURAL years ago!"
"I believe it's trying to raise kids in an impossible economy. Most women are having to stay home because of low pay and high daycare rates. Which leaves us feeling undervalued and stir crazy. We get lost in the motherhood abyss and stop taking care of ourselves and our dreams and goals."
"I'd say the comparison of real life versus a five second snap shared on social media. As much as I love social media…it's social media. It adds this extra layer of pressure to keep up and leads to so much comparison ."
P.S.This post contains affiliate links. These are no cost to you but do help me run this blog if you make purchases through them.
I think it's safe to say the consensus comes down to how much social media has impacted the way we think and live our lives. I'm not judging anyone for feeling like they're trying to keep up with the Joneses. It is so easy to get sucked into the world of "I should be doing that" or feeling down because you don't feel like you're doing enough. But honestly, that will be the biggest downfall. Getting caught up in the world of living life FOR the internet rather than actually living will be the worst part of today's childhood. How could they possibly understand just LIVING their lives without it being shaped by media or growing up in a completely unplugged household? Caroline is not even two and she can scroll an iPad, pause and play a movie, and I would not doubt it if she has figured out how to call her grandma from it yet. Many would argue that because technology is the way of the future, it is more beneficial to allow our children to explore it and become experts in it. While I know this can be true (hello, I work in an I.T. office) I feel so strongly that experiencing the outside world and learning the basic traits of playing well with others, having friends and imaginary adventures are just, if not more important.
I don't want to raise my daughter in a world that plays the comparison game daily. Aren't you afraid of that? As a mother (as my mother was for me) it is my duty to raise my girls to know there is no one in this world like them and they have something so special to offer. It doesn't matter how much exposure they get to social media, if I can't do a good job at keeping my children mentally and emotionally in control then they are bound for trouble as they grow up. We choose our actions everyday, and our babies are watching every motion, every minute, of every day. I am not parenting expert, but here are 5 things I stand by in how we choose to raise our confident kids today:
Play With your Kids
This one does not come easy to a lot of people. As adults, we get home from work and for the most part are thinking about the "next" whether it is dinner or laundry, and on top of that we're tired. Our attention goes to our phone or maybe to that show we've been bingeing because we just want to turn off our brains after a day of work. But those babies don't understand that. If their own parents don't show them how to use their imaginations, how will they learn to play?
Rejoice and Celebrate the Little Things
From the moment Caroline stuck her tongue out, or smiled the first time, or clapped, it was the greatest achievement she had ever known. Don't ever stop celebrating your children's milestones. First words, first cart wheels, the first time they hold their breath under water, they're all just that, firsts. Don't let those simple opportunities to show your babies how amazing they are pass you by. Just tonight Carolina danced to Let It Go from Frozen like she's never danced before and you better believe Morgan and I clapped and told her over and over how beautiful her dancing was. Again, we want to lift our littles up in all the wondrous moments THEY create.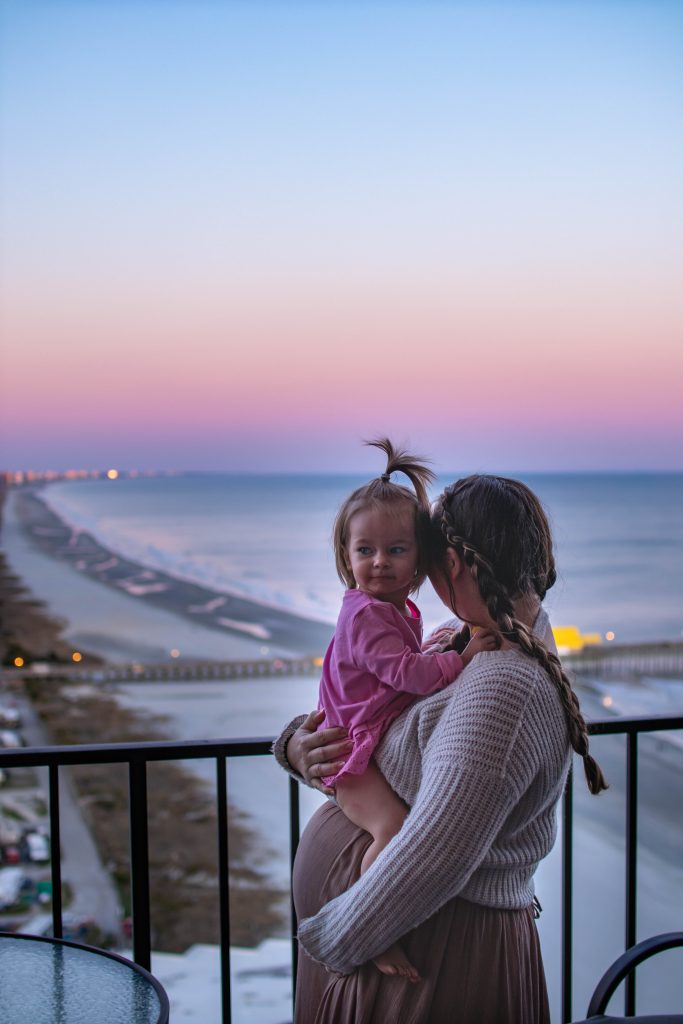 Let Them Be Free To be Themselves
I believe one of the worst things a parent can do is try and make a kid into something they are not. That's not to say a parent shouldn't offer guidance or push their kids to be the best version of themselves, but all too often we see kids that don't feel heard or understood because of familial pressures to do what is comfortable. I am still a young parent but I know I want to give Caroline and her sister all the opportunities I can for what ever interests they may develop. I also suggest to include your kids in your own interests, hobbies, and maybe even careers, but in an enjoyable way. One in which your both enjoying the time you're spending together and engages both of you. If you truly want to raise a confident kid, I do not know what could be better for their mental and emotional health then a supportive parent who praises their individuality and creativeness.
---
Shadow of a Leader
If you are wanting your kids to grow up to be confident adults, they have to learn it from somewhere. The best source would be their parents! I know we are not feeling 100% everyday, but showing ourselves love and confidence will teach our babes that you should do this. Whether you have boys or girls, this goes for everyone. Admiring their reflection or maybe a fun project they completed, show them how you rejoice in your own victories or confidence to display the attributes of a leader. Society will work to tear you and your kids down everyday, but I feel it is my job as a mother, as an auntie, and an adult, to know that my health and happiness is what matters most, not what the outside world thinks. From how you act, what you say, WHAT YOU EAT, everything affects how your little one will grow into this crazy world. We could all agree we want the best for our children, and I believe there is no better way to make that happen then living that best life yourselves.
Let Them Take Chances and Make Choices
The old saying of "you live and you learn" had to come from somewhere right? I try to let Caroline make choices for easy things like what shoes to wear, or which healthy option she would like best for breakfast. Allow them to make decisions and learn from them to gain confidence around their own personalities. Even if them making a choice may scare your over protective mama or daddy heart, let them learn. The outcome will be what helps mold them into who they will become so use those results to teach them every day.
These are simple practices Morgan and I are committed to doing everyday and will make the biggest difference in our babies' lives in the end. Leave me a comment down below on how you practice raising a confident little human everyday!
Until next time…
Shop The Post