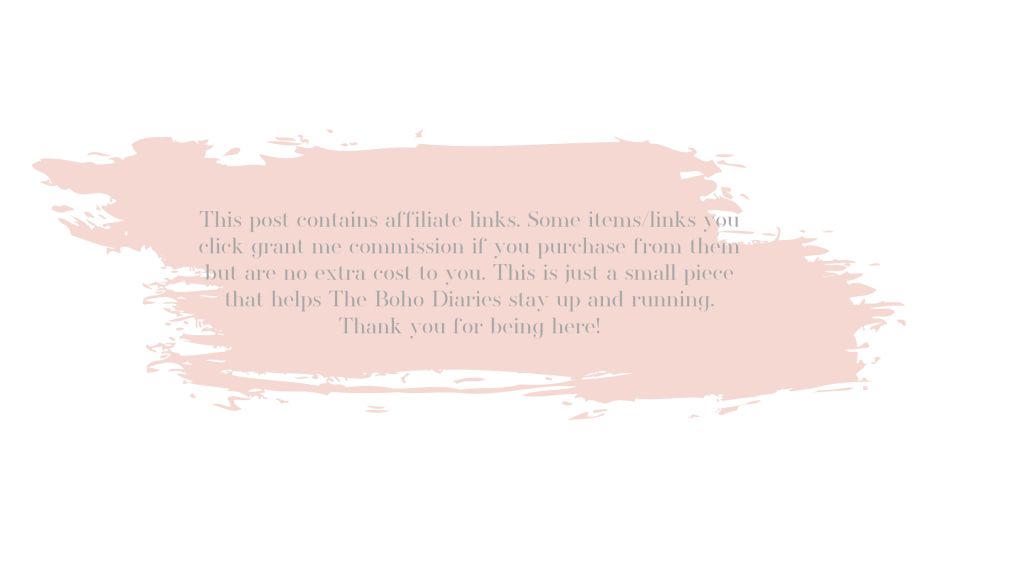 It is so hard to believe I have been a mom for four years. Four years ago today my first little baby arrived in this world and made me a mommy. It is so incredible how fast time flies and at the same time terrifying. The days are long but the years are short is what I keep hearing, and I have found that to be true. This post is all about a Frozen Fourth Birthday Party I threw for my now 4 year old because that was her request!
It was a HOT day and extremely windy so I had the elements against me unfortunately, but overall it was a fun day. I had one big picture opt spot for the Frozen Four Birthday Party, a Make Your Own Olaf activity, and multiple kids pools with a foam machine setup where they pretended like it was snowing. All snacks and food had to stay inside for this party because the wind was just too relentless. Disney Princess are a big hit in our household, and if you want inspiration for an All Disney Princess Birthday Party then check it out here.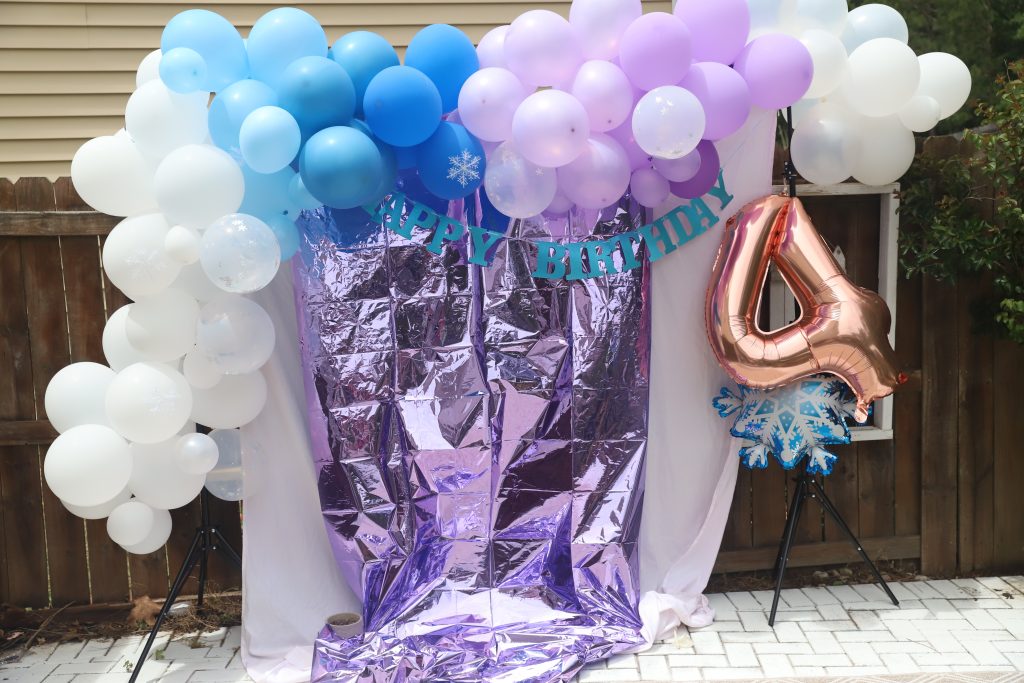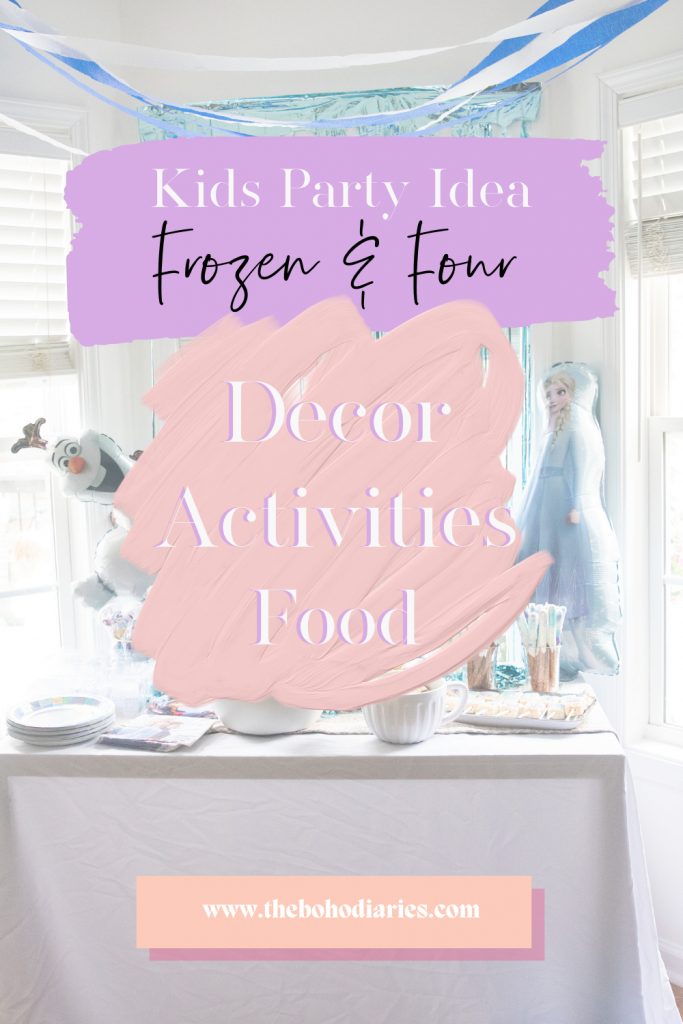 ---
---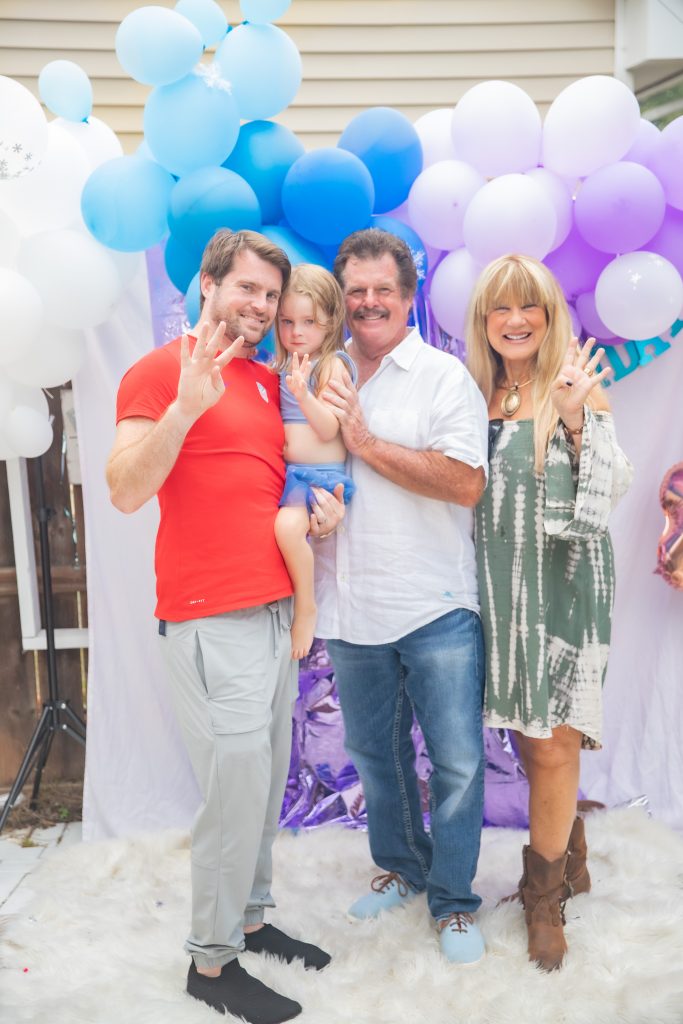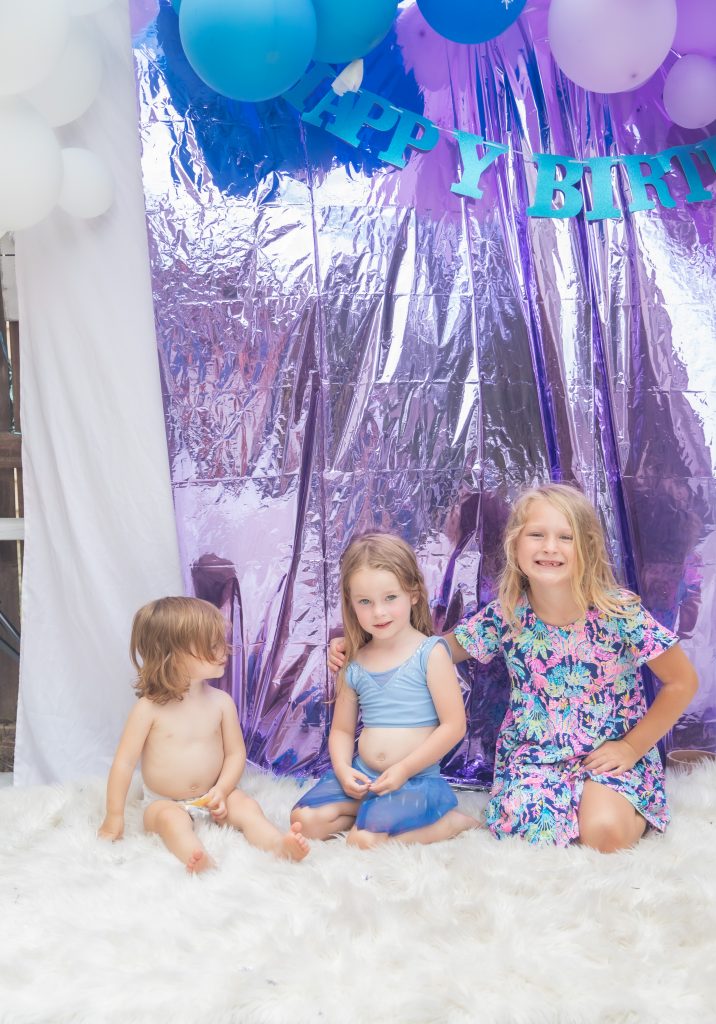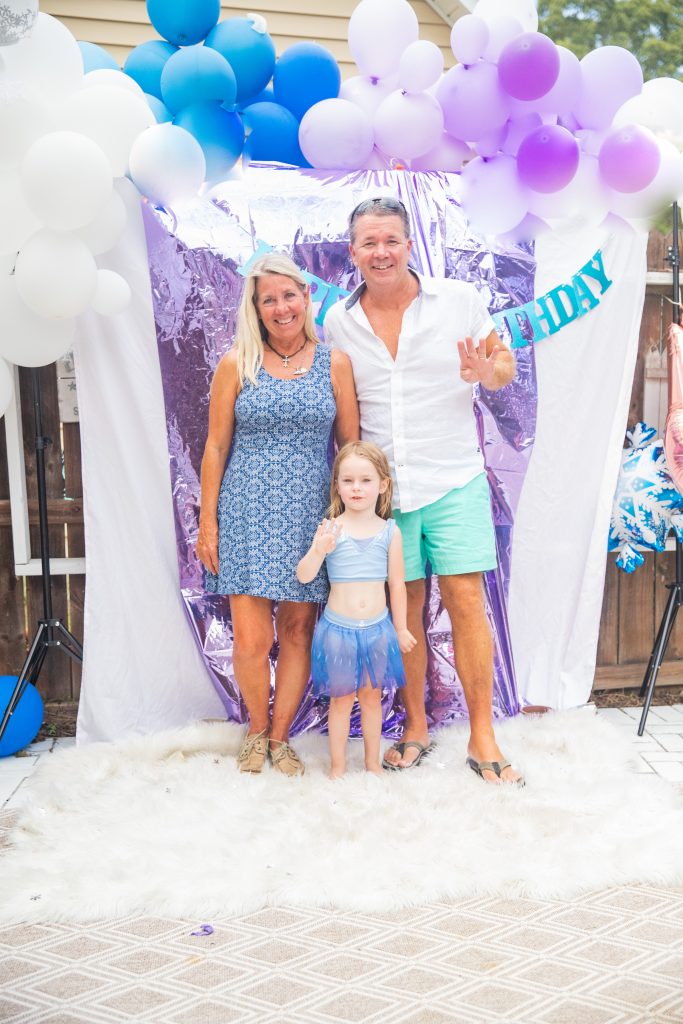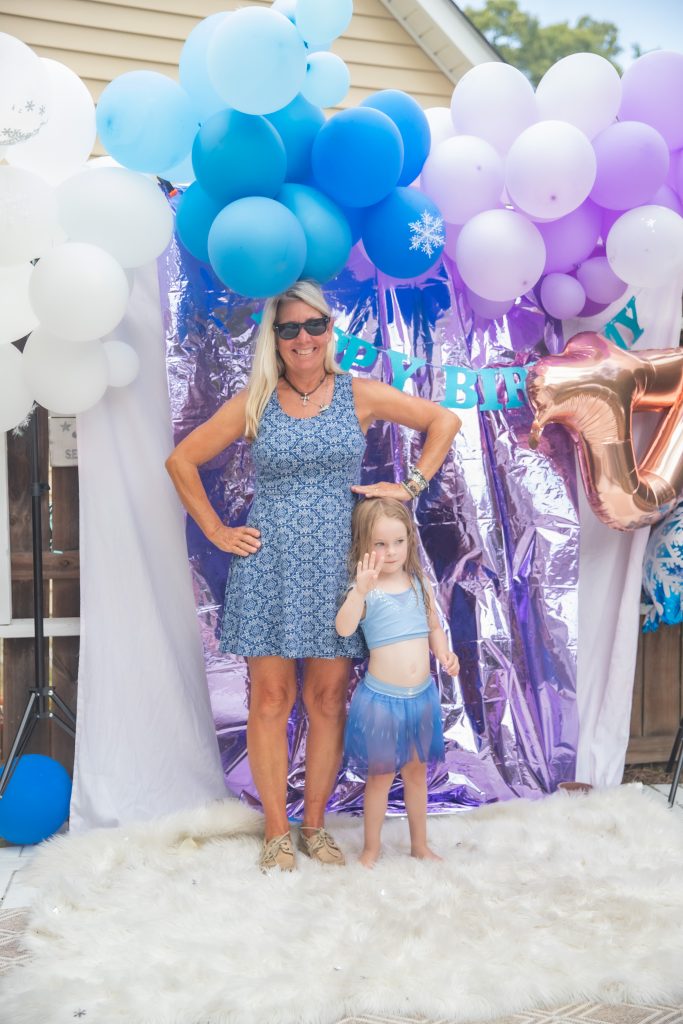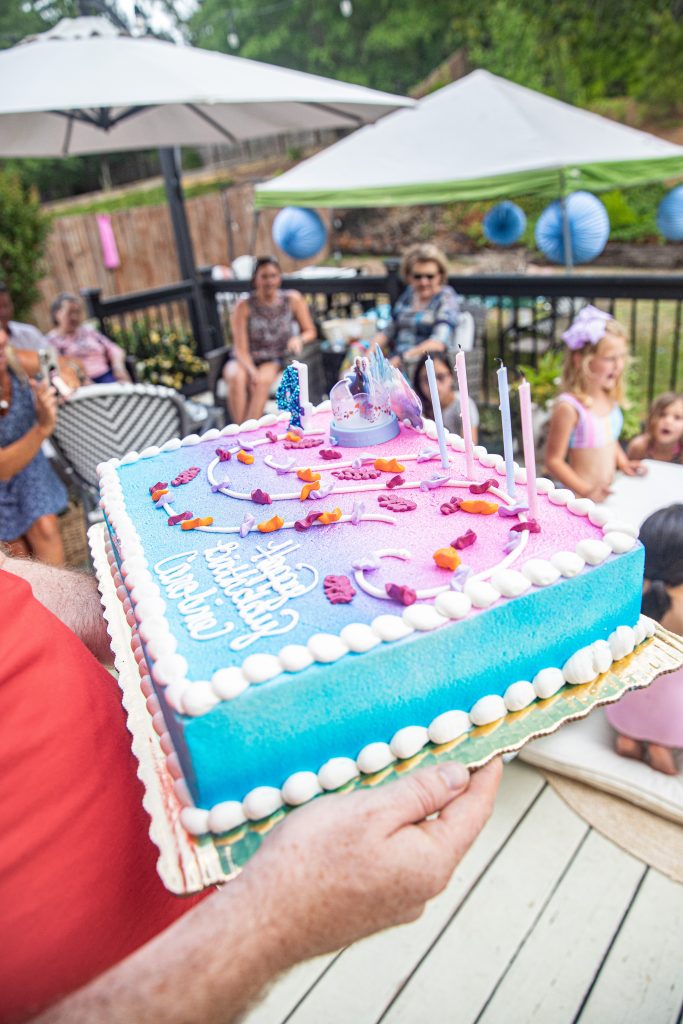 ---
This cake was ordered from Publix and was their half sheet Frozen II themed ice cream cake. It was SO delicious and turned out so cute. I love that first picture below of Caroline and her friends' reactions to the cake. She was overjoyed which of course made me overjoyed and that cake did not last very long!
Here's another peek into some fun dessert items for kids party I did last year!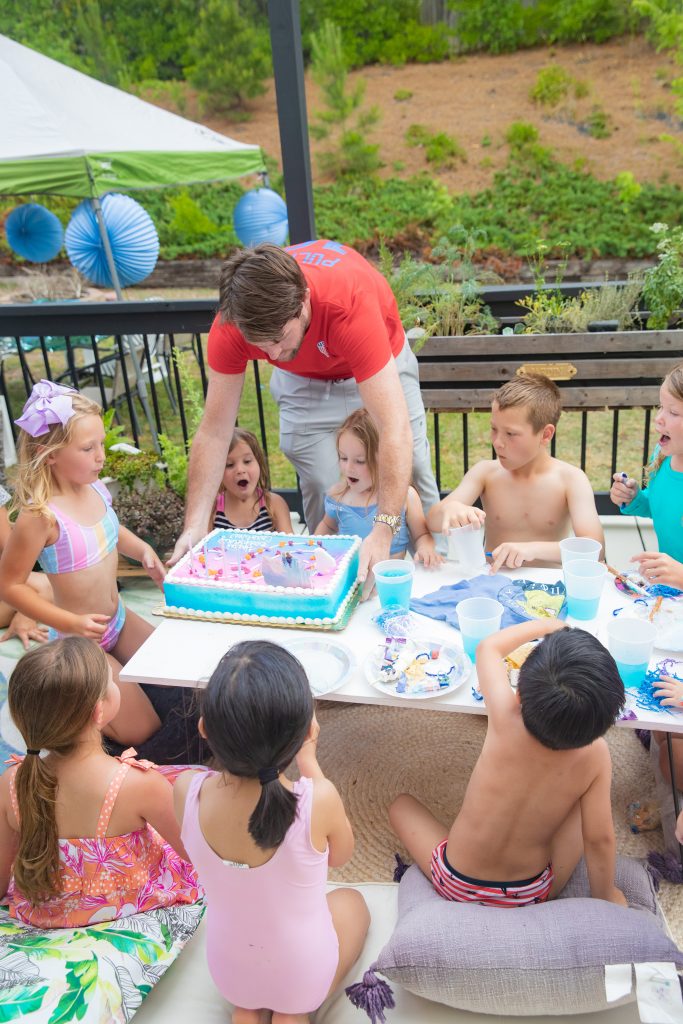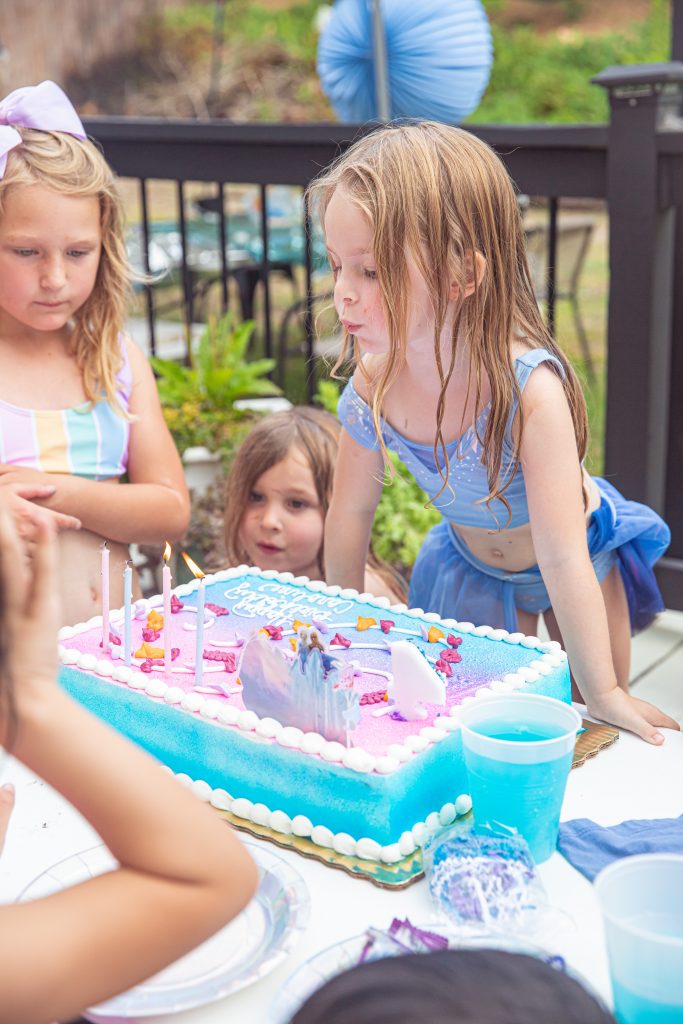 ---

---
The Snacks
I decided to use up a bunch of meltable white chocolate I had and used tons of blue, purple, and pink sprinkles to keep with the Frozen Fourth Birthday theme. Melted chocolate treat snacks are probably one of the easiest birthday party pleasers to make, and most of you know, I'm not chef of baker.
I used pretzel sticks to make magic wands, rice crispy treats to make little rice pops, mixed the white chocolate in with Chex cereal and sprinkles, and even dipped some animal crackers in on the white chocolate action.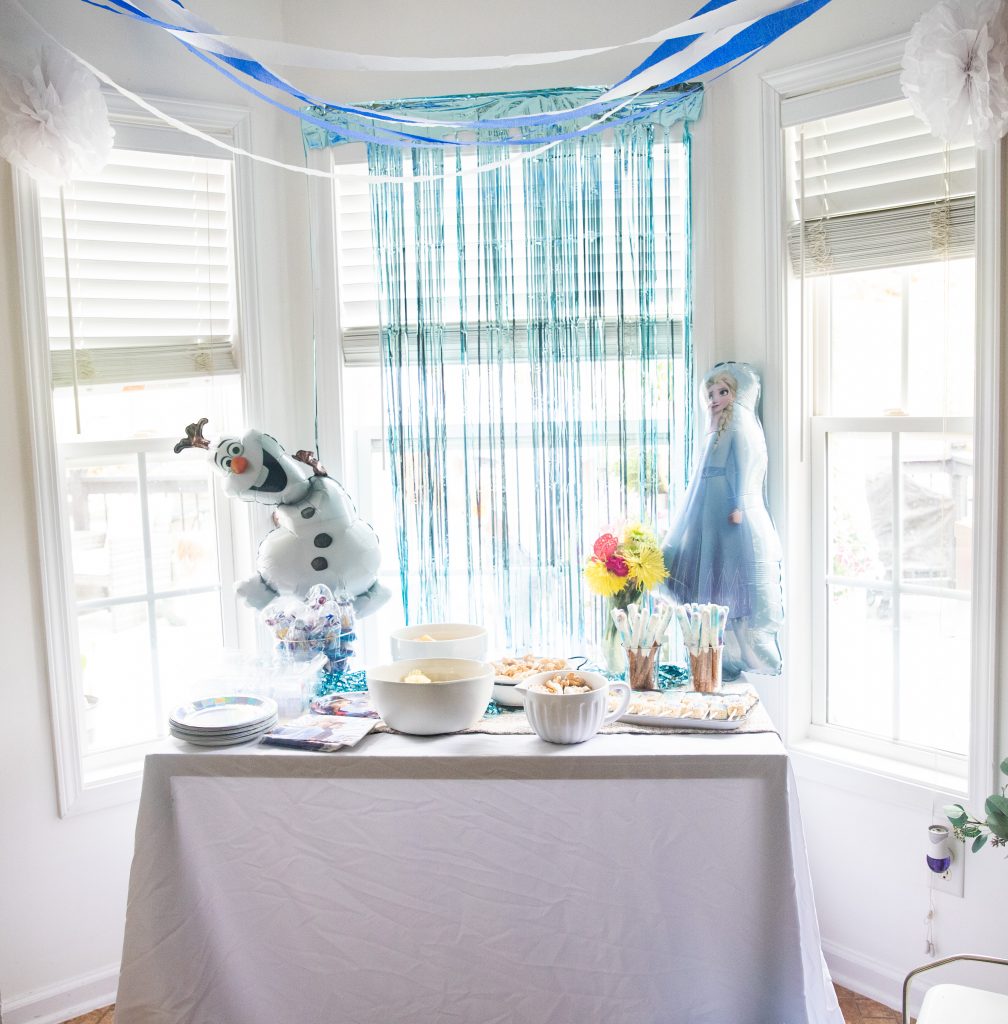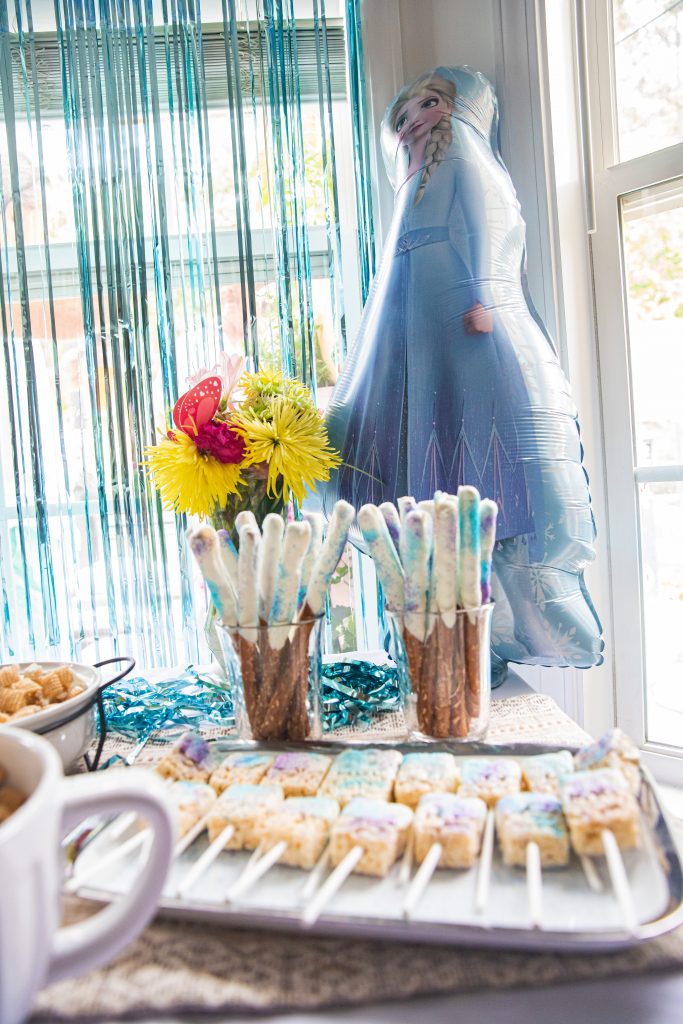 ---
This little girl lights up my life and keeps me on my toes. I love that she loves a soiree just like her mommy does and I hope she grows up to understand how much I love her and want to make her happy. I love that she is in the Elsa loving stage right now because we know it will be something different next year, and the next, but it only reminds me of myself as a girl.
Caroline, my sweet girl, you are a shining light in mommy's world, and I will love you forever and ever.
Happy Birthday sweet girl. <3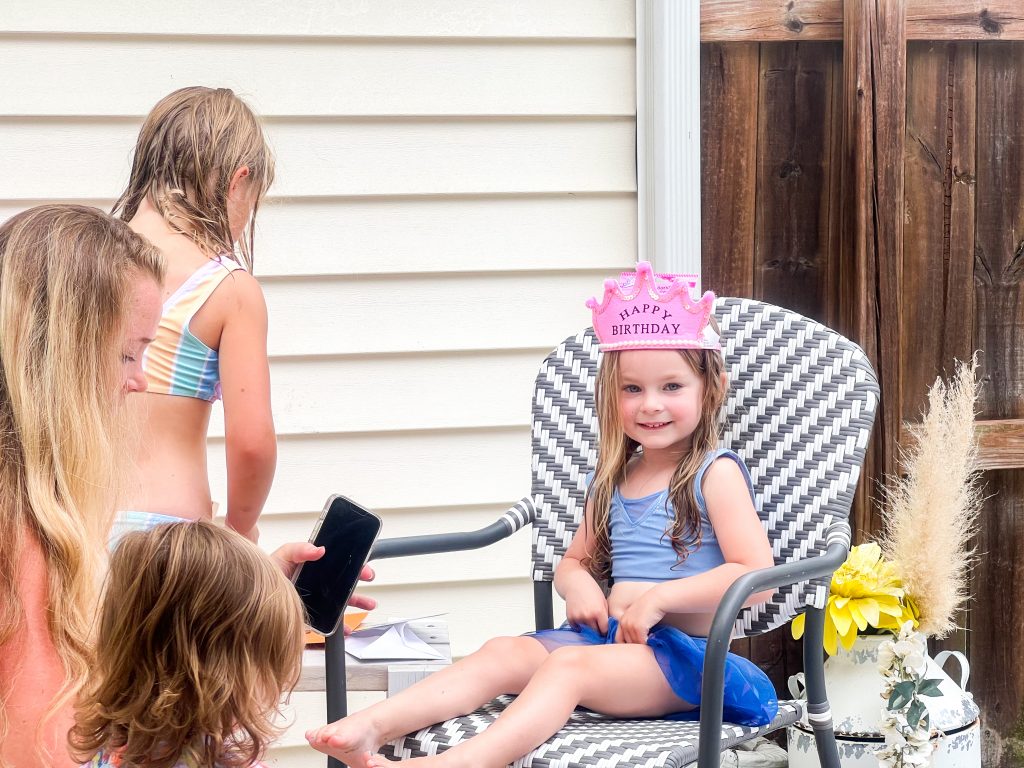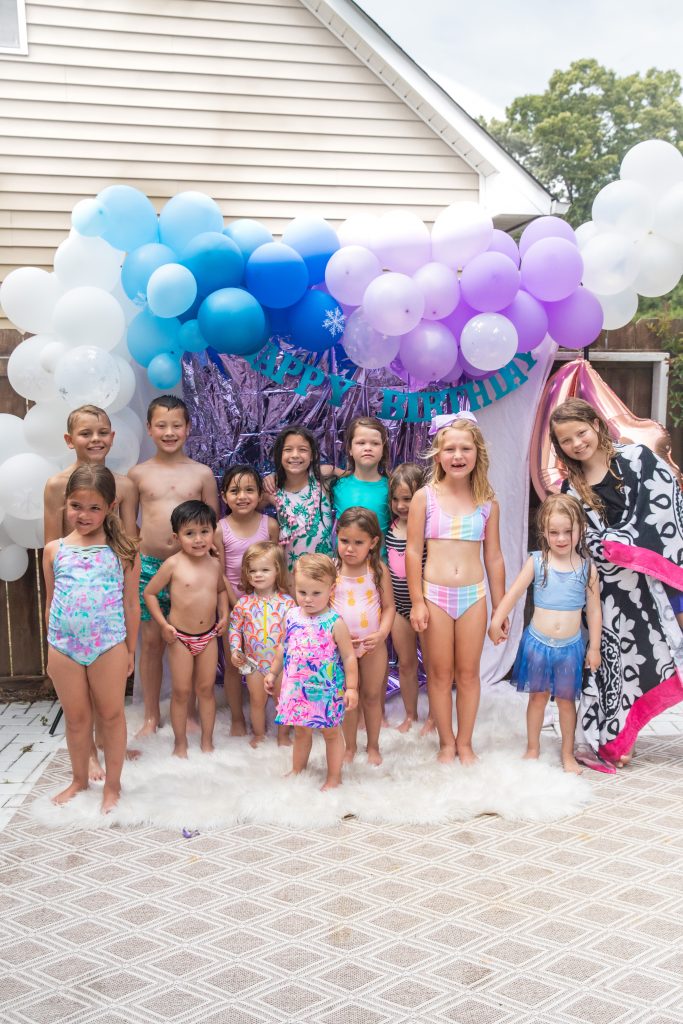 Looking for more kids party ideas?
Here are some of my most popular ones still trending Pinterest!
Three Esta Birthday Party
ONEderland First Birthday Party