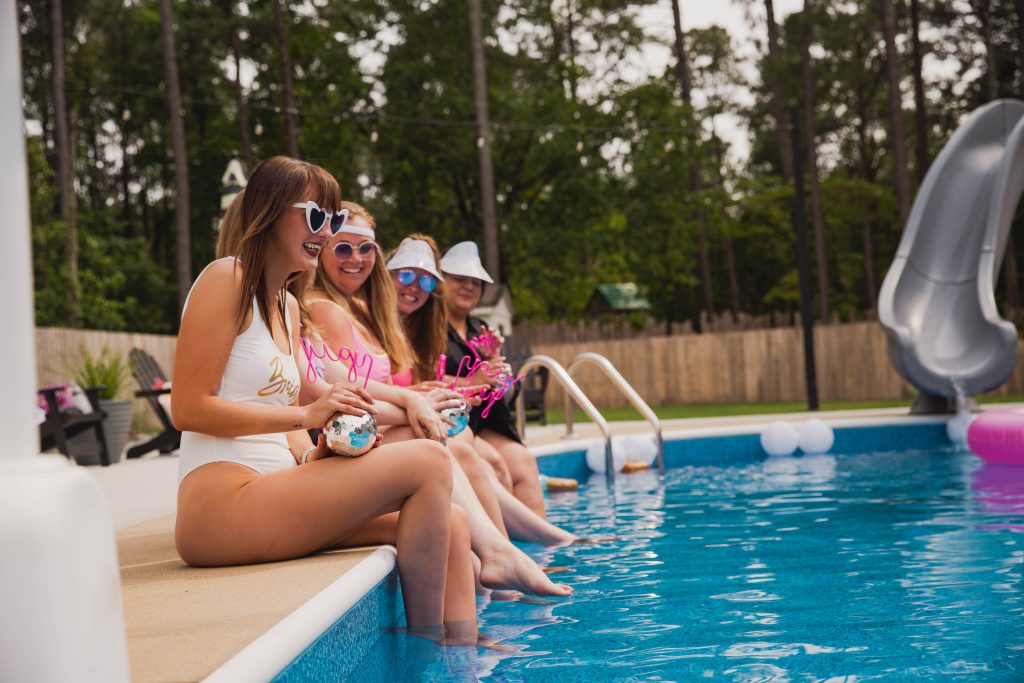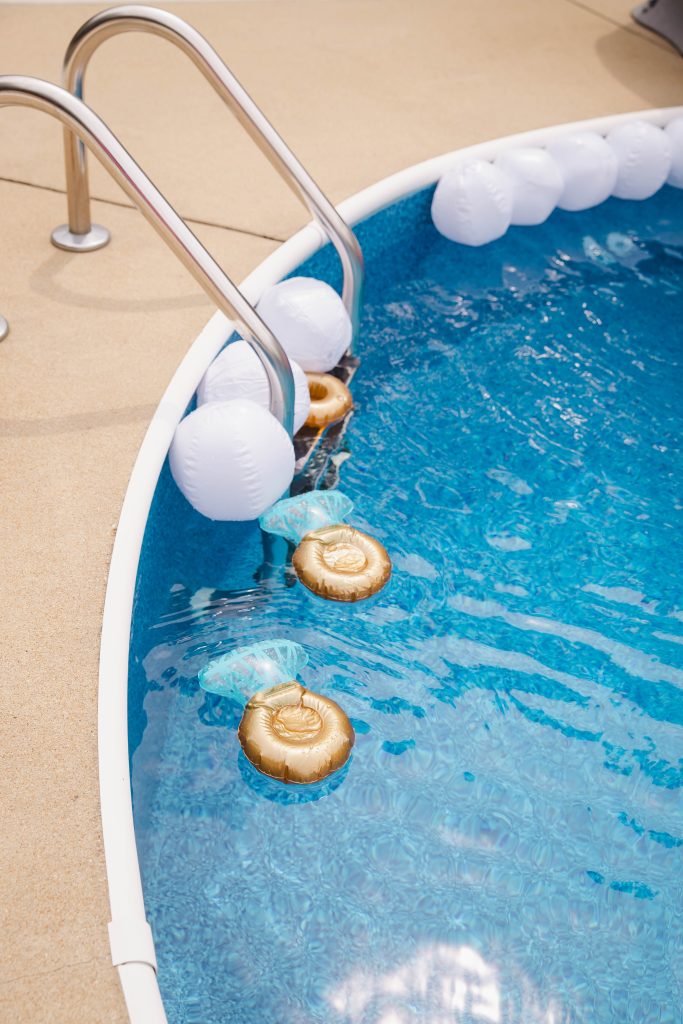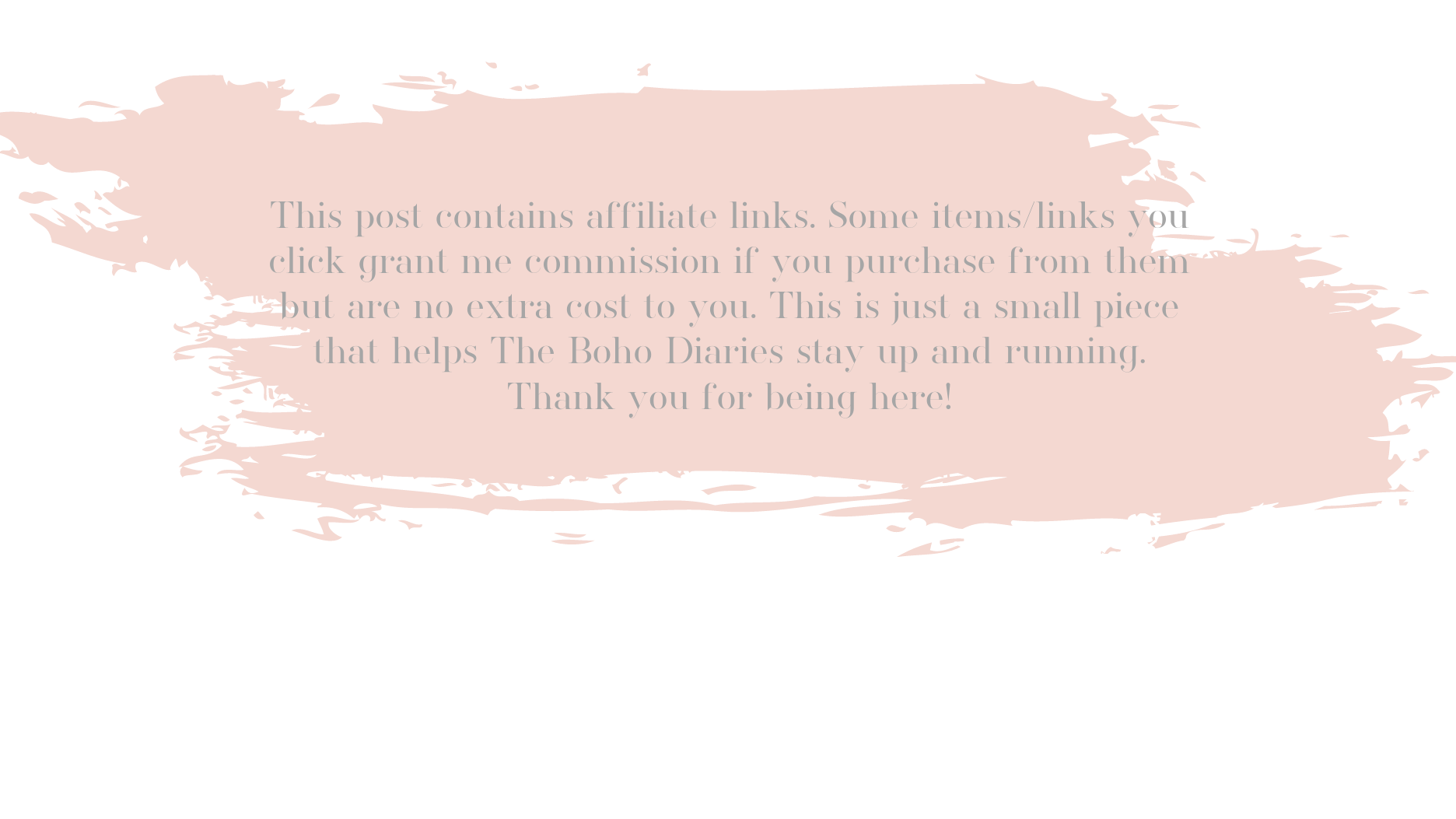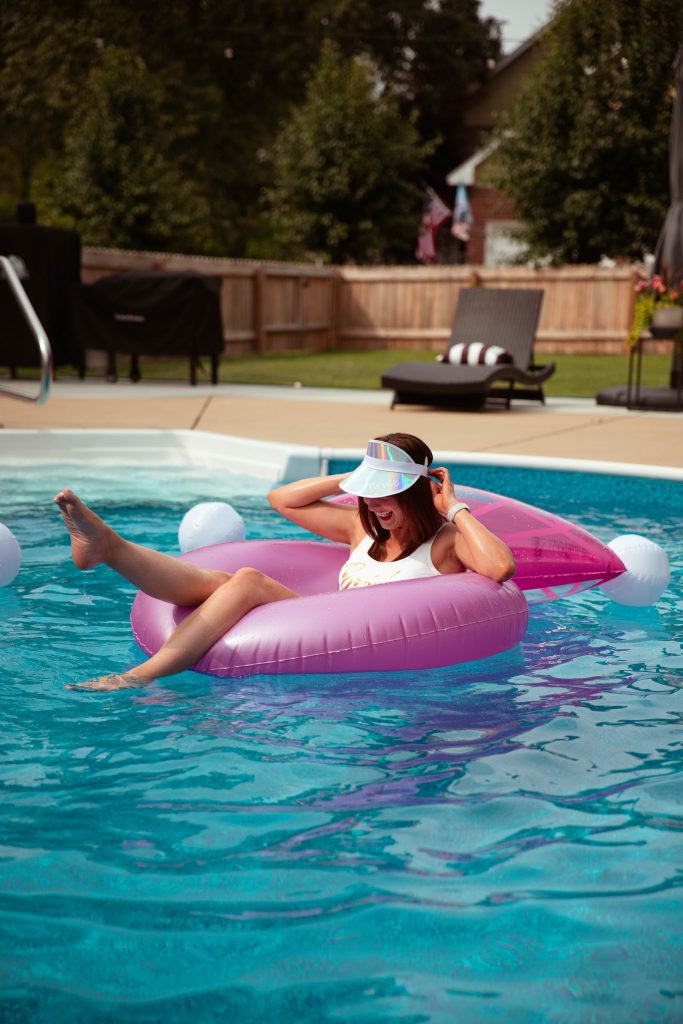 There is something just a little more sassy and fun about having a Bachelorette party near the water.
Maybe it's the mermaid in most of us, but we sure do love to celebrate those "last days of singledom" by the water don't we? The opportunity arose for me to host my future Sister-in-law's bachelorette party, and as a mermaid sister at heart, it was only fitting to have A Last Splash Bachelorette Pool Party!
If you haven't seen the Instagram Reel of our setup you should definitely head there after you finish reading this post. My friend Ashley and I were FIGHTING the wind to get this setup done in time. A Last Splash Bachelorette Pool Party is a great idea for all the brides that love the beach, lounging by the pool, or even the lake.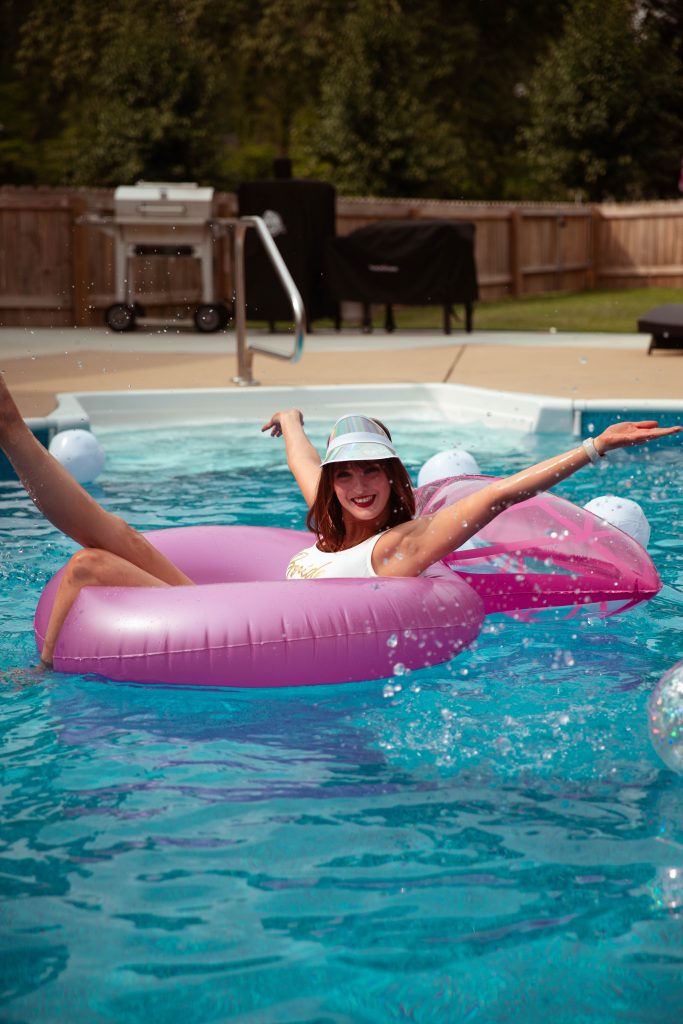 Although I didn't necessarily spend my bachelorette party themed around water, my girls spoiled me with a Disney trip and we spent plenty of time by the resort pool! This Last Splash Bachelorette Pool Party had all the important areas that elevates a good pool party.
Let's break it down by area. Spoil your Bride-to-be by making her the head of a beautifully decorated Bachelorette party table! Make sure you hit these main table decor pinpoints:
Centerpiece
Place Setting
Utensils
Beverage
Party Favor
Fine Details
The table is always my favorite place to form an entire party around. After the table is covered, use this gold floral sheeting as a table runner. Place the centerpiece and build around it with fun disco balls, engagement ring decor, and other fine details.
Use gold rimmed clear plate as the base of the table setting and build up. Place blush pink gold rimmed plate on top with the personalized napkin off to the side. Each place setting also had the guests favor bags filled with bachelorette party goodies. Use engagement ring shot glass to add a fun party touch on the napkin.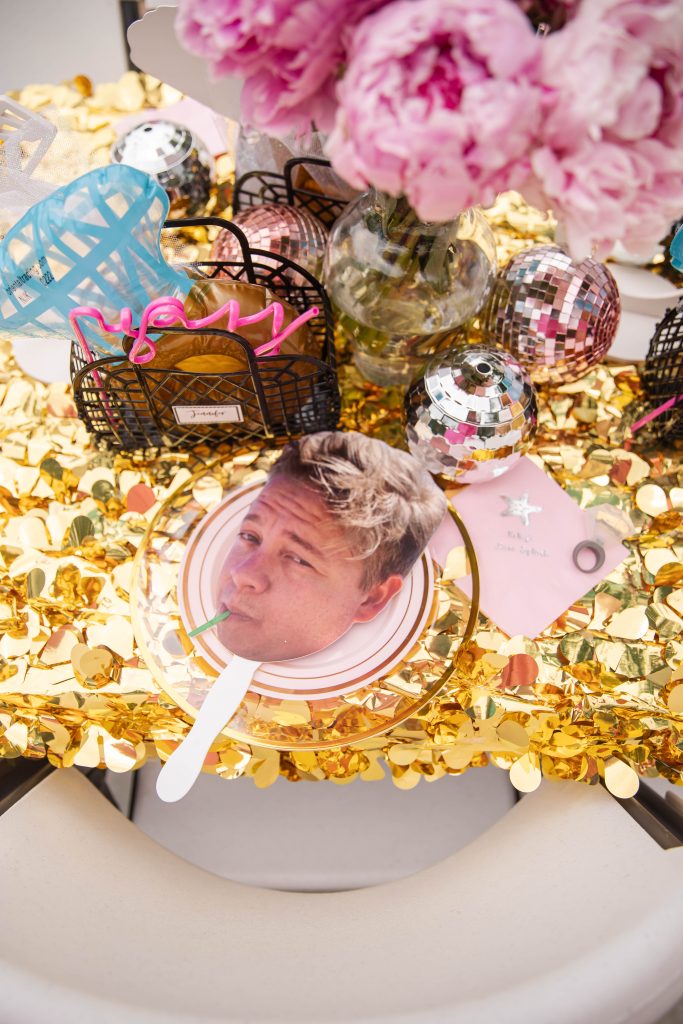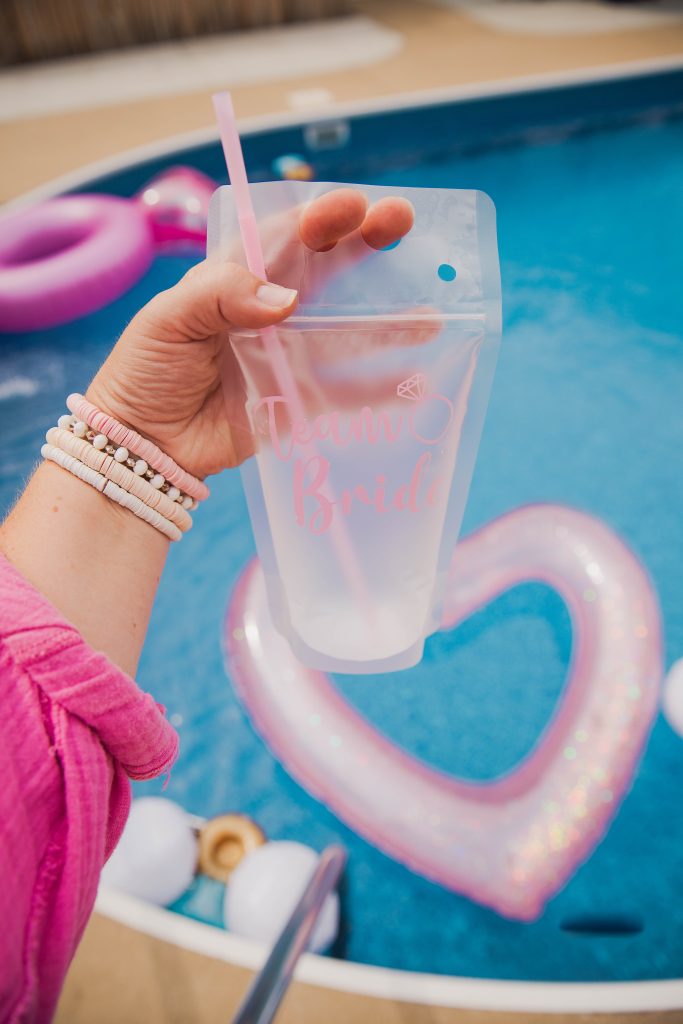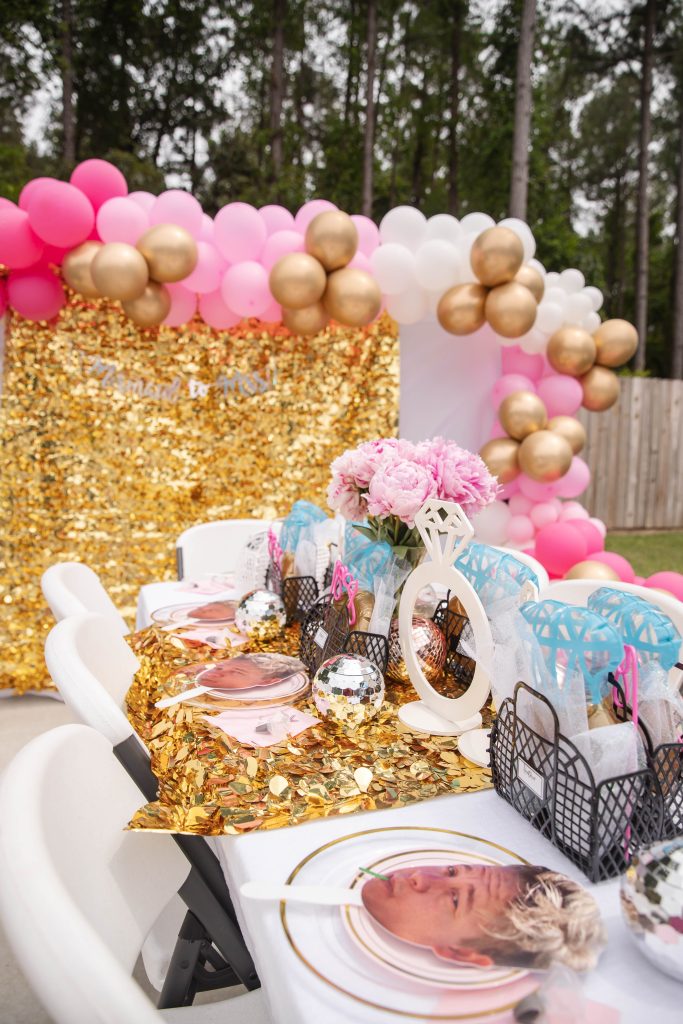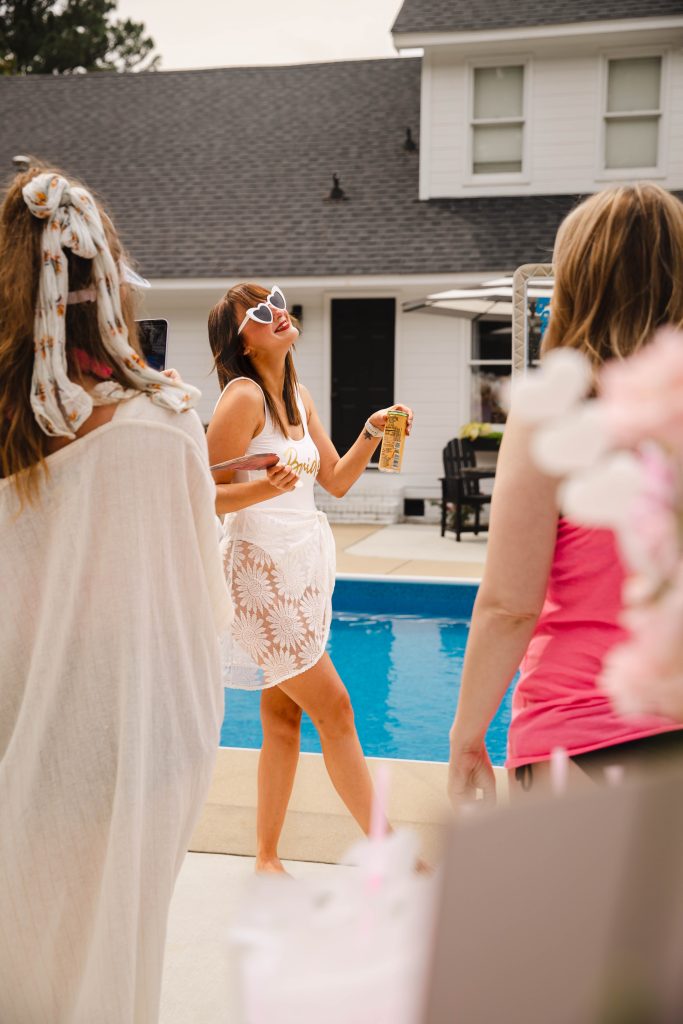 ---
A Bachelorette Pool PArty Mimosa Bar
is a definite must for offering a spot with treats and fancy drinks for the Bride-To-Be and her guests. Set up a bar top table with 3+ juice options, champagne, fruit, and yummy snacks. I found these for our mimosa bar and I love how it pulled together in such a dreamy, beachy way!
SHOP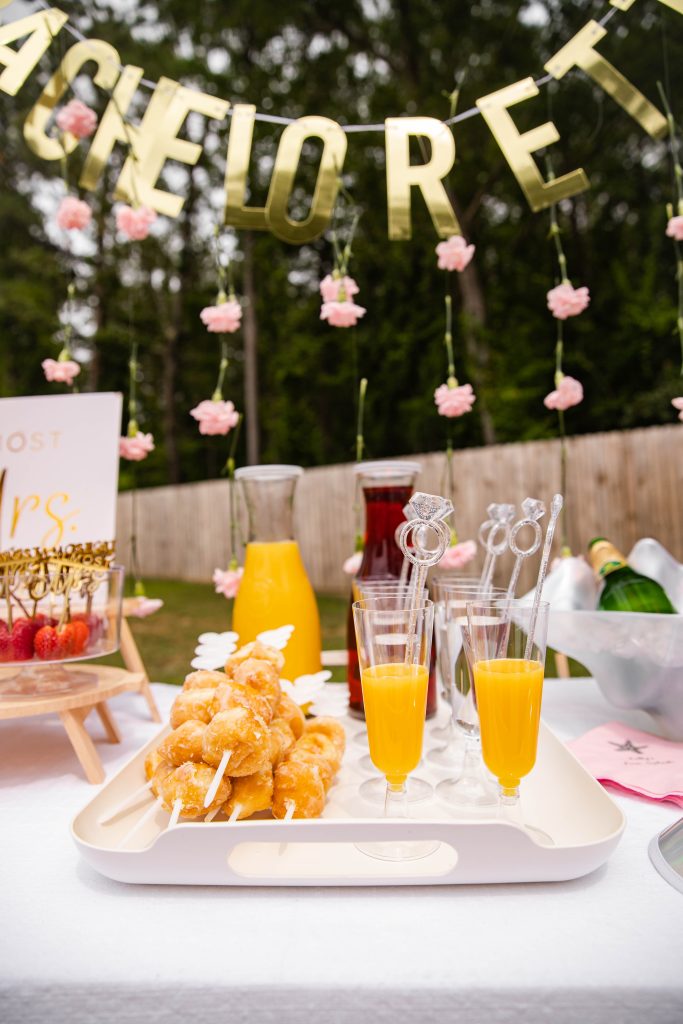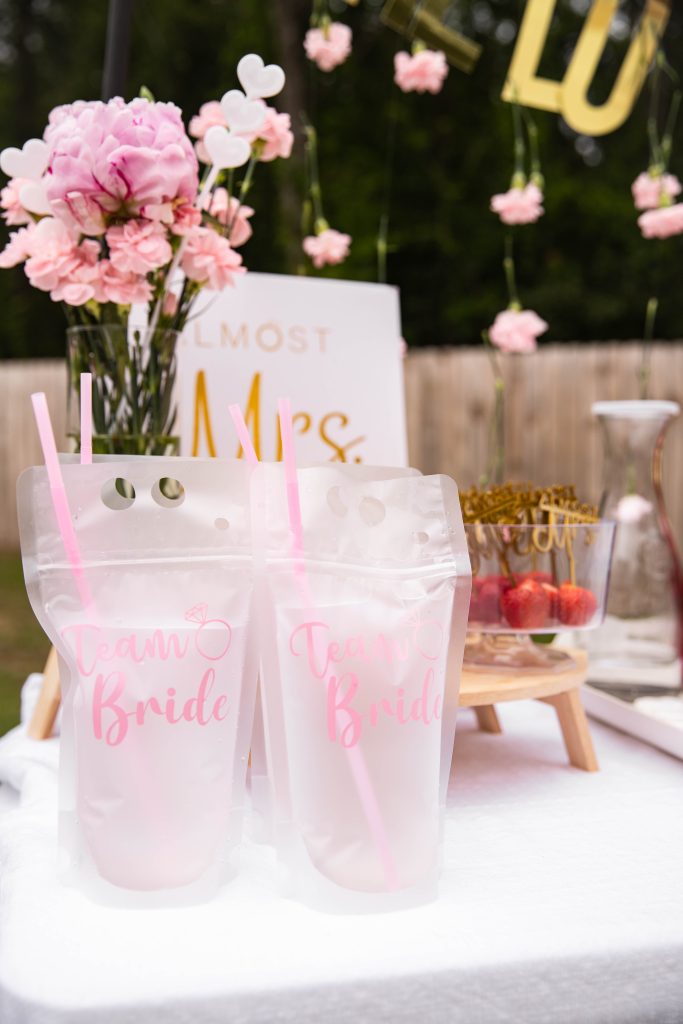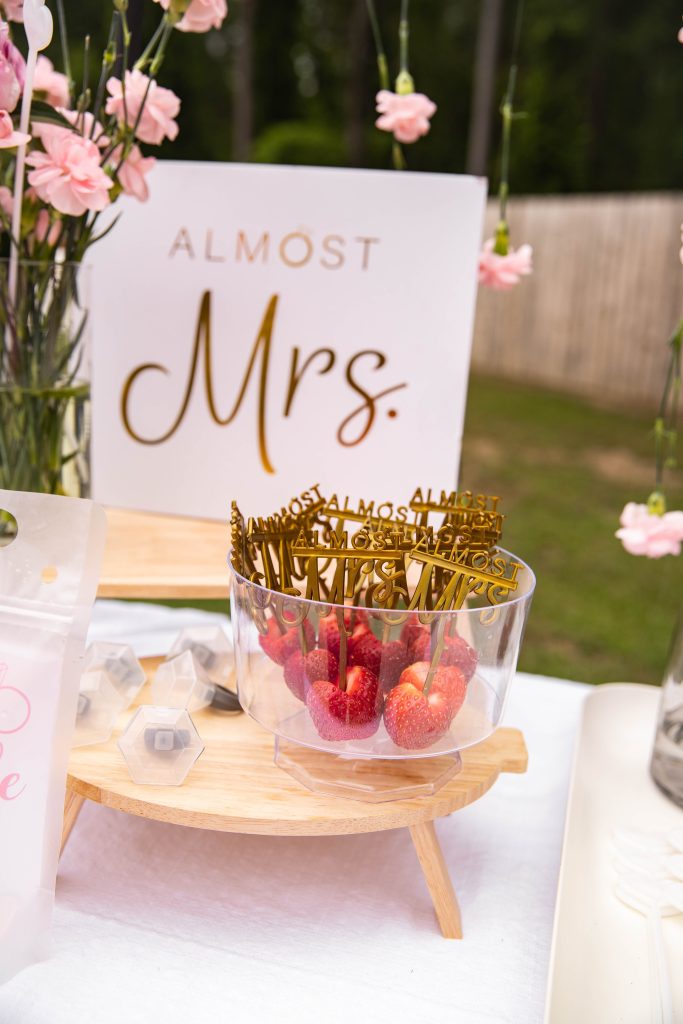 ---
If you're looking for fun and exciting games to play at a Last Splash Bachelorette Pool Party, here are a few great options to consider.
"Drink If" – This game involves guests taking a drink if they have done something that is called out by the host. For example, "Drink if you've ever gone skinny dipping." It's a great ice breaker and can lead to some hilarious stories!
"How Well Do You Know the Bride?" – This game involves the bride answering a series of questions about herself before the party. Then, guests have to guess her answers. It's a great way for everyone to get to know the bride better.
"Pin the Junk on the Hunk" – This game is a bachelorette party twist on the classic "Pin the Tail on the Donkey." Guests are blindfolded and have to pin a paper cutout of a man's private parts on a poster of a shirtless man. It's definitely a game for more adventurous groups.
"Never Have I Ever" – This classic drinking game is always a hit. Guests take turns saying something they've never done. Anyone who has done it takes a drink. It's a great way to learn more about each other and get the party started.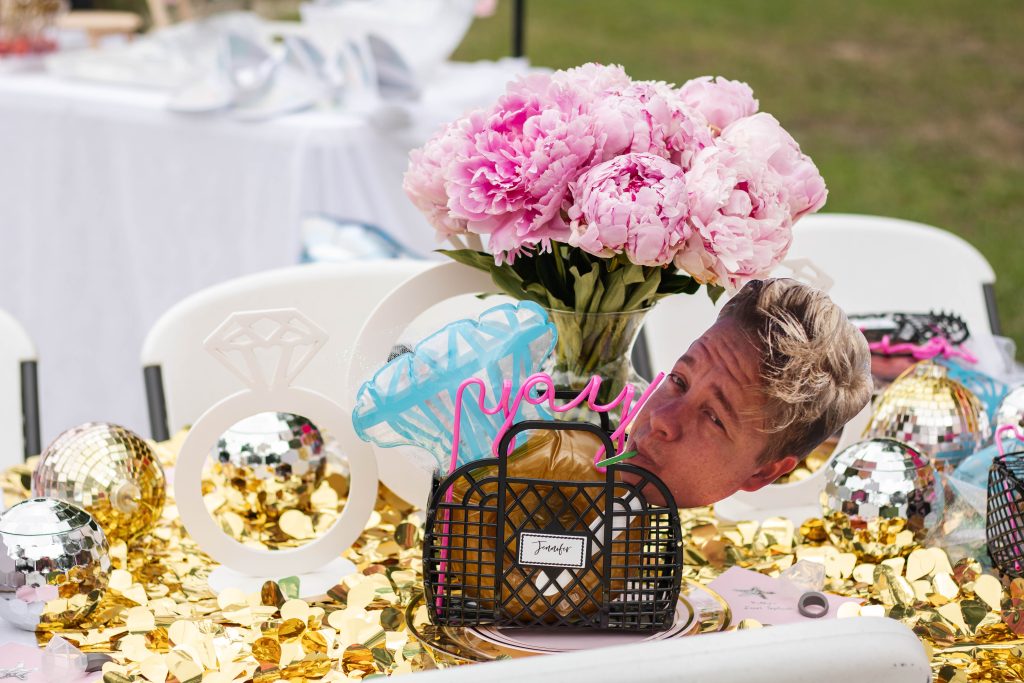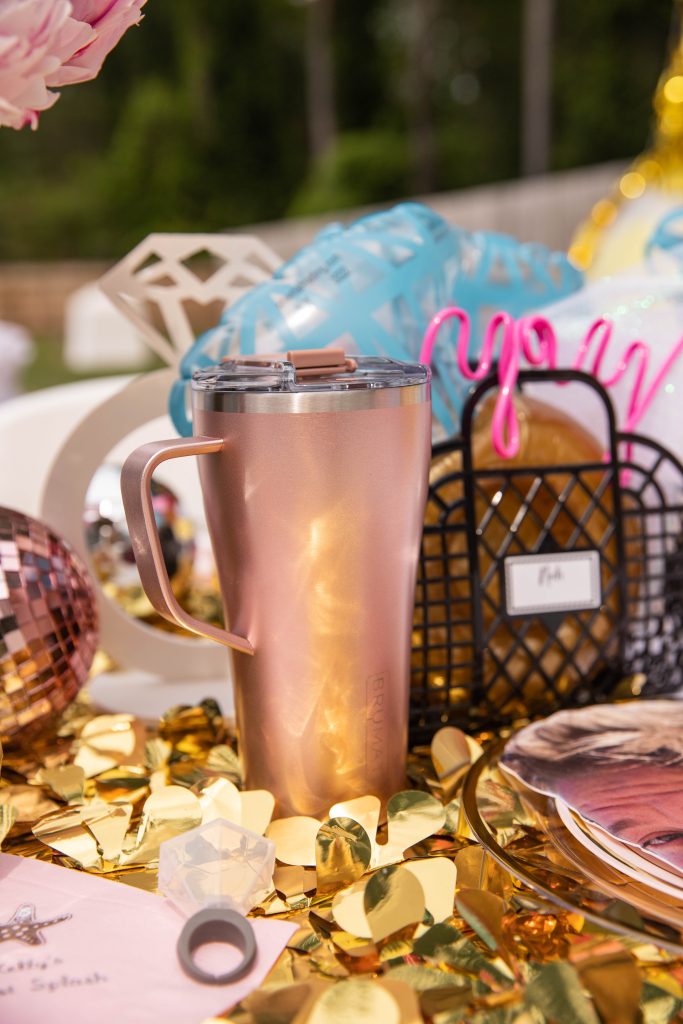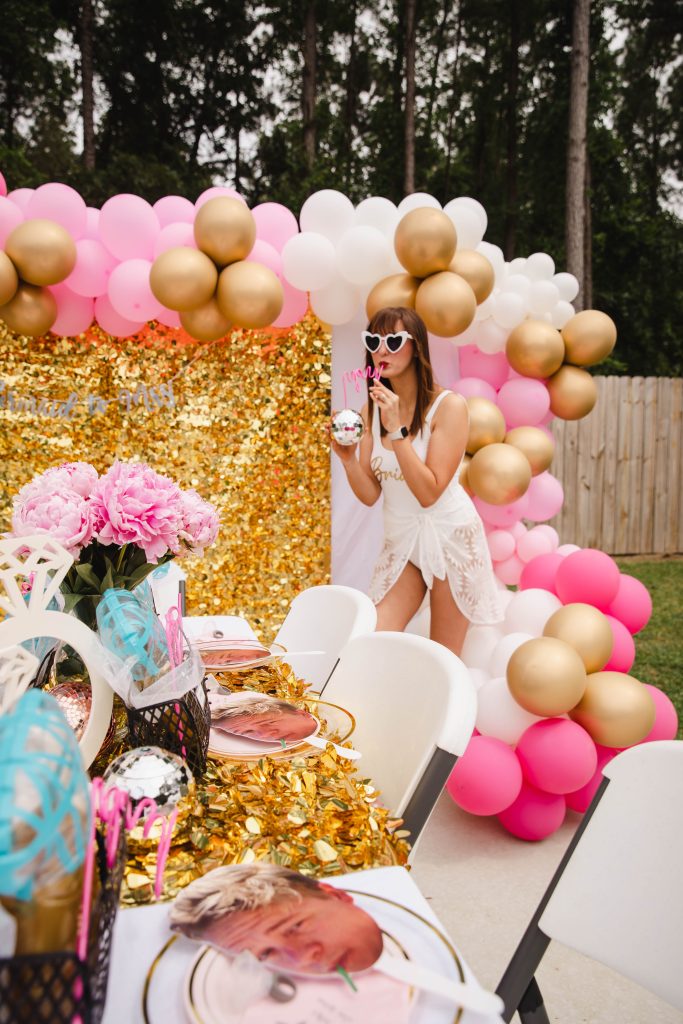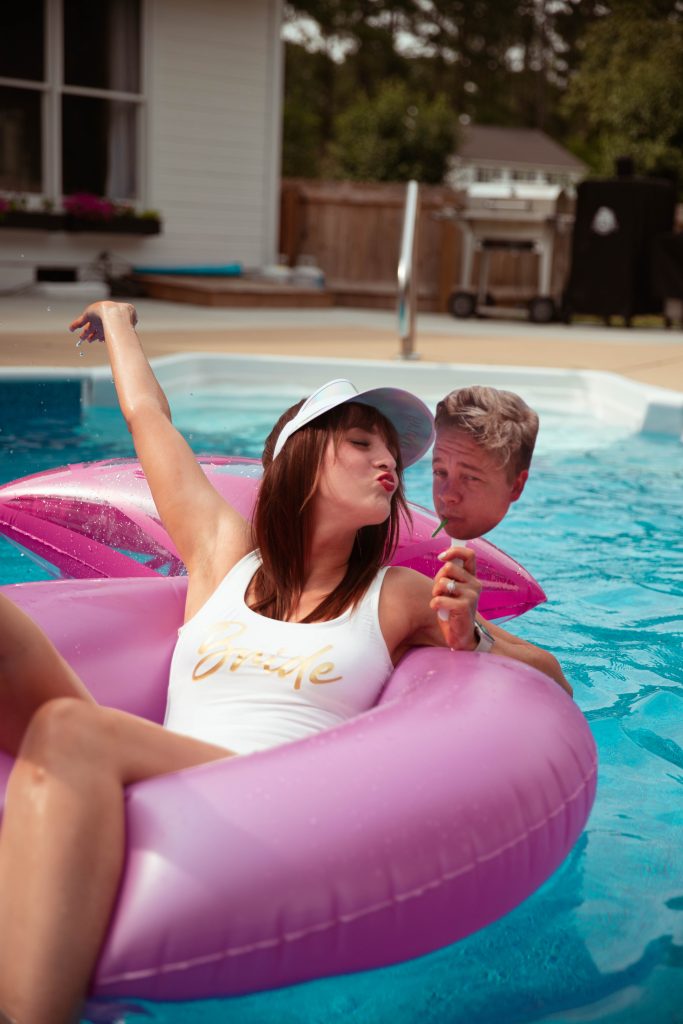 Bachelorette parties in the summer are, in my opinion, the best, but you can throw a pool party for your bachelorette at any resort with an open pool! Hanging out with the bride-to-be in celebration of her last days as a single lady is such a special time. There are so many ways to celebrate her and I hope you found some great ideas from this post!
Thanks for your reading and please subscribe to get the latest blog posts, and important social posts sent right to your inbox! Until next time!
Party on people!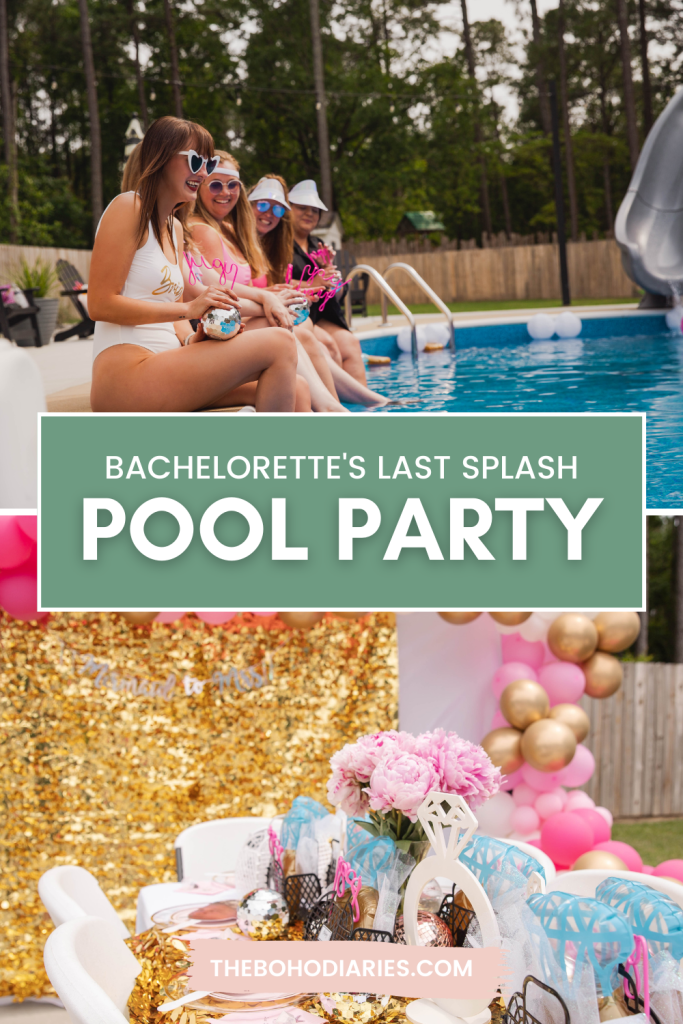 ---
Check Out More Bachelorette Party Inspiration Here!