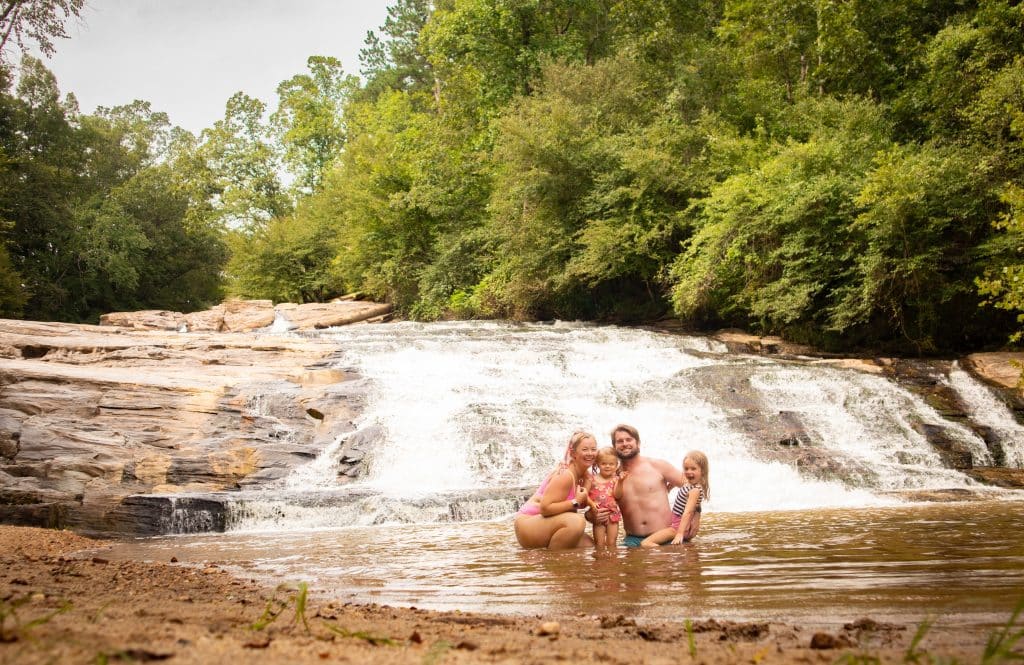 ---
This post includes a sponsored feature. Any statements and opinions in this post are my own.
---
One of the main reasons I love my home state of North Carolina is that there are endless hidden gems and places to discover. This post reveals A Weekend Adventure in Elkin NC, and why it is a fun experience for everyone in the family! Living the the south eastern part of the state allows my family and I to have easy weekend getaways to the beach, mountains, and large cities. Each one is filled with fun activities and new experiences for us so we love to explore and share what we've found.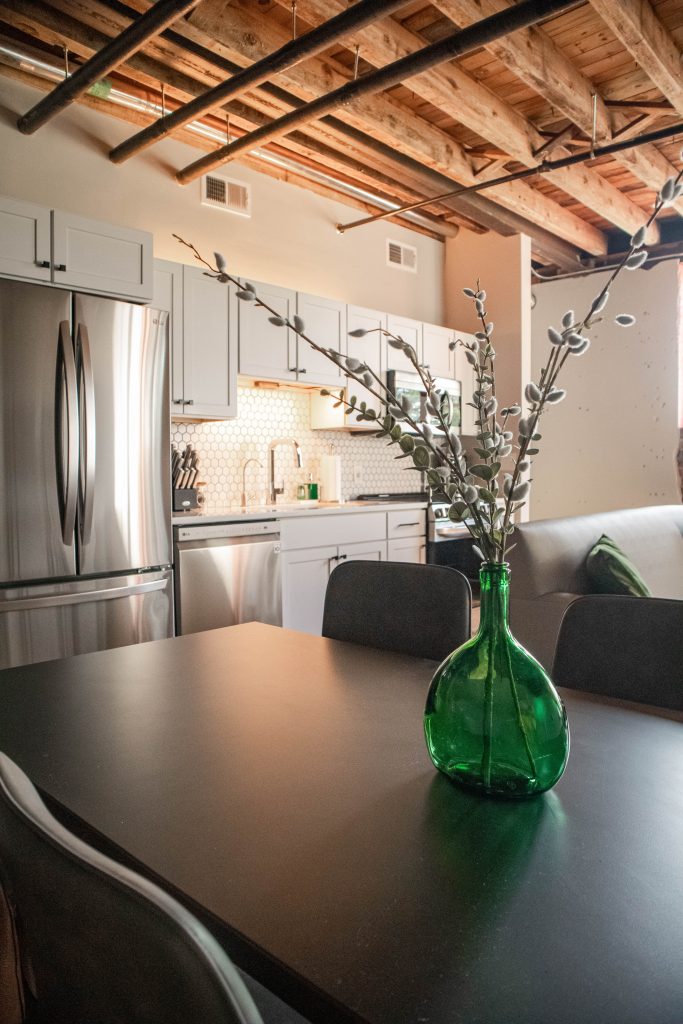 With there being so much to do around Elkin NC, your days are bound to be tiring. Finding a comfortable place to unwind after an adventurous day for our family is a top priority when booking our stays on vacations. This weekend we were hosted by The Carolina Experience to stay at Three Trails in Elkin and it is luxury in a small town.
A weekend adventure in Elkin NC
would not be complete without experiencing it in style. There is so much history in our state, and each small town has its own story to tell. I love that among going on countless adventures around the city, I can also share pieces of history with my family. The first building on Main St. in the 1800's has been newly renovated, transformed into boutique mountain apartments now known as Three Trails. Fourteen unique units with rooftop deck, on Main Street in Elkin NC makes it the perfect location to explore the town and beyond.
Our unit is two bedrooms with a living room, full kitchen, one bathroom, and a comfortable dining area. There is full service laundry which we were lucky enough to be directly down the hall from. It is an extremely comfortable stay and a great location.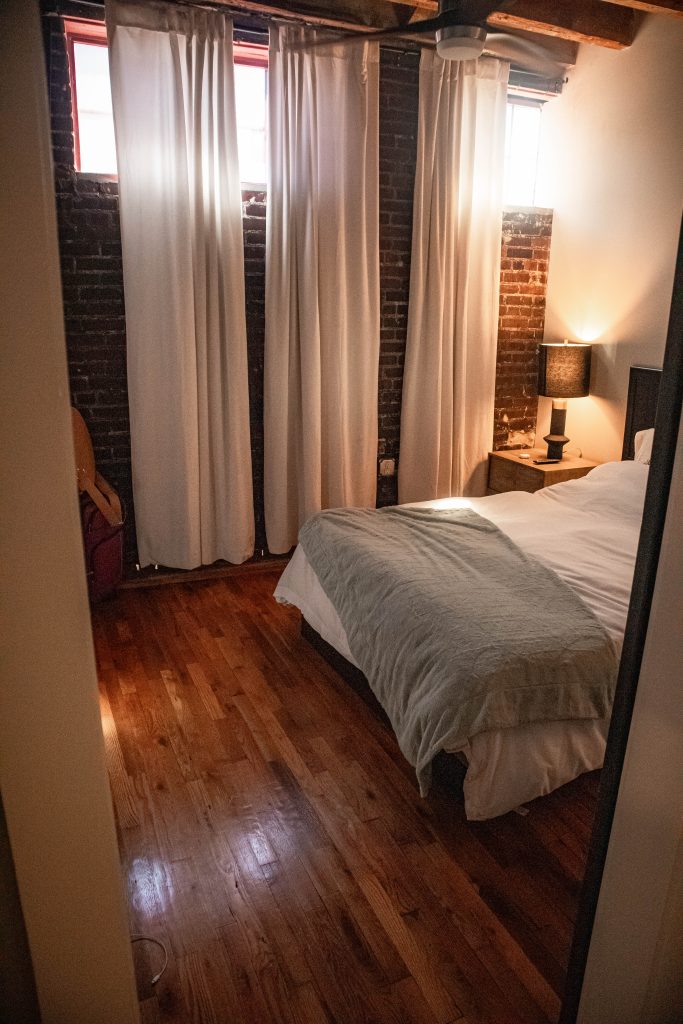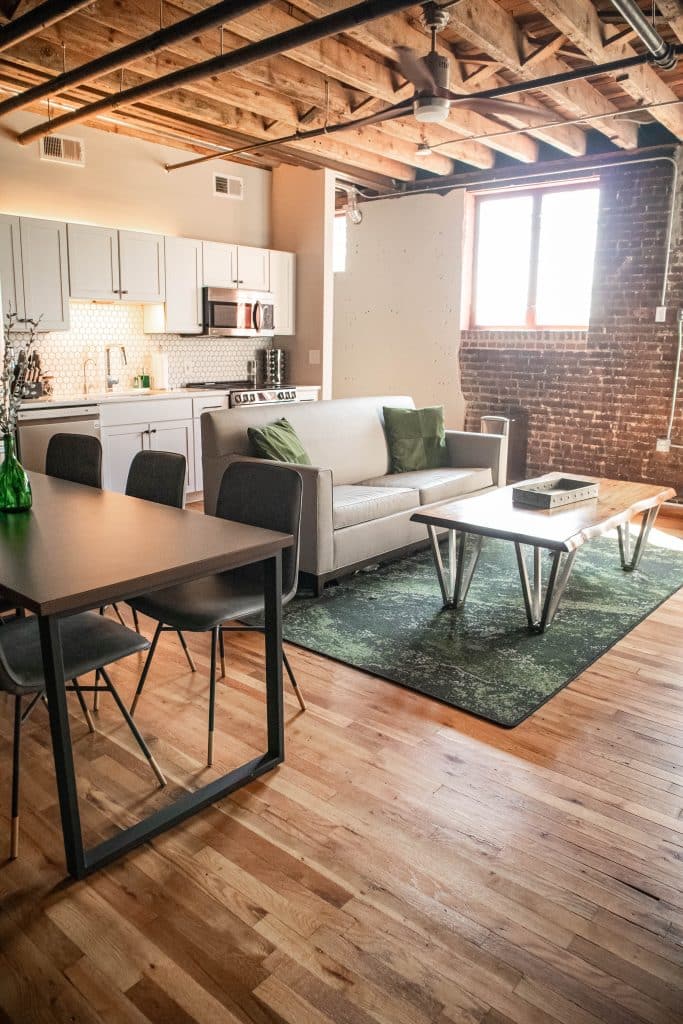 ---
My family and I visit a few delicious restaurants that are only a short walk from Three Trails. I highly recommend The Yellow Door Cafe for breakfast or brunch. Everything we order was delightful and the staff are SO friendly. For dinner we chose Angry Troll Brewing which has tons of great pub food options for adults and kids, and interesting beers on tap. Everything we had here was also delicious and luckily, staying at a nice place like Three Trails, we were able to bring some back to the room to eat later.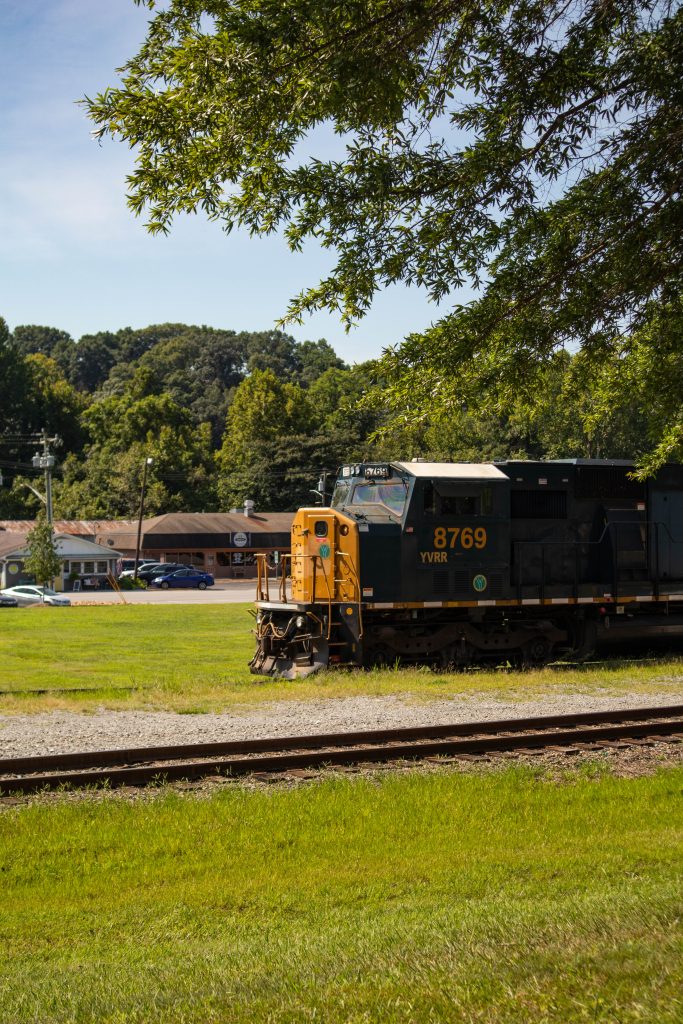 ---
When planning a Weekend in Elkin NC
I knew a hiking adventure would be on the agenda so I found one of the best options that is perfect for summer and kid friendly. Carter Falls is a beautiful, multilevel fast flowing river that offers a great cool off after a long, or short, hike through the beautiful surrounding woods.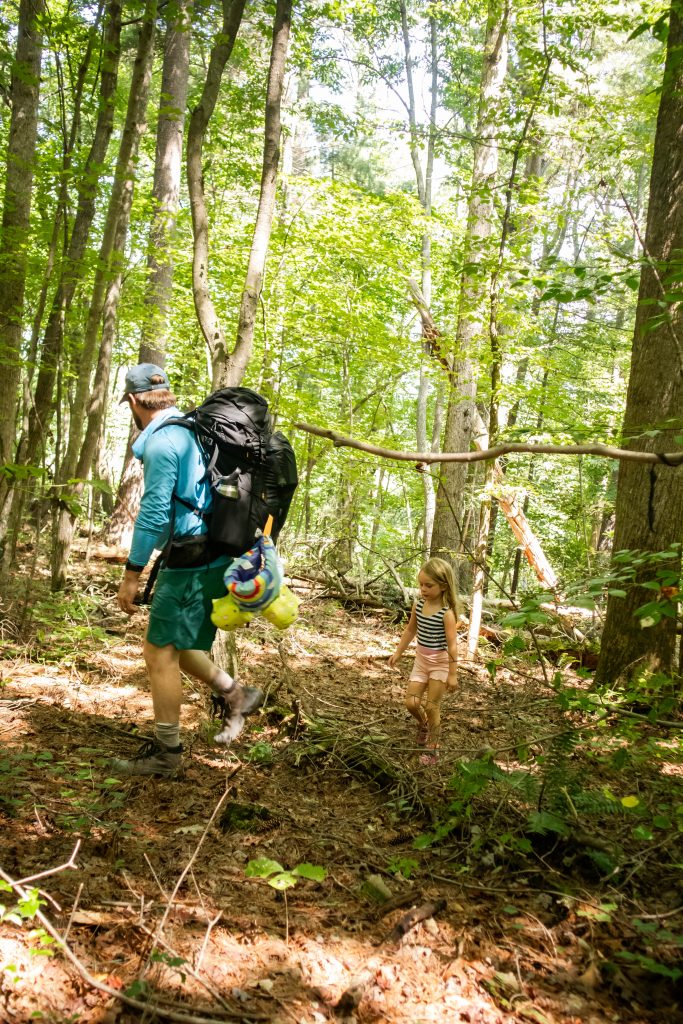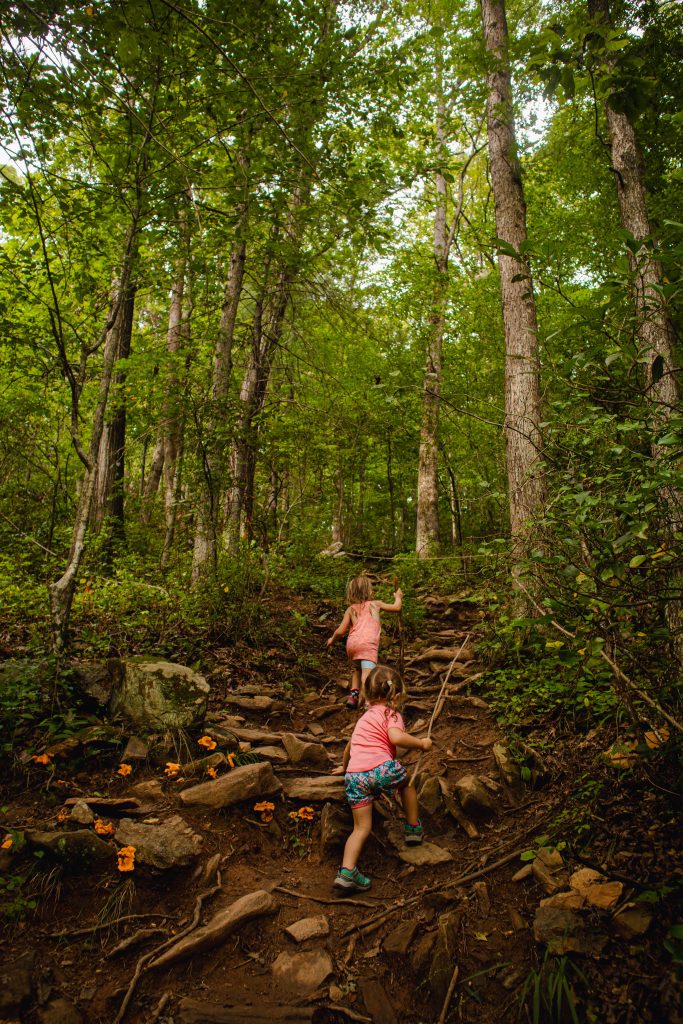 Here are some valuable tips to make the most of your trip to Carter Falls in Elkin NC:
Pack Essentials: Bring essentials like water bottles, snacks, sunscreen, insect repellent, and a basic first aid kit. These items will keep your family comfortable and safe during the hike. Choose sturdy hiking shoes or comfortable sneakers with good grip. The trail might have uneven terrain, so proper footwear is essential for a safe journey.
Trail Difficulty: Research the trail, weather conditions, and any regulations before your trip. This will help you pack appropriately and ensure a smooth experience.Consider the trail's difficulty level before bringing your family. Carter Falls trail is moderately easy, suitable for most ages. However, be mindful of younger children and take breaks if needed.
Pack A Lunch: Come prepared for your troop to have a picnic lunch near the falls. Reusable bottles are best and the least amount of trash generated is ideal. Make sure to pack a bag specifically to keep all trash so you are leaving nothing behind.
Leave No Trace: Respect the environment by practicing "Leave No Trace" principles. Carry out all trash and avoid disturbing wildlife or plant life. Teach your family about the importance of respecting the natural surroundings. Avoid picking plants or disturbing animals you may encounter.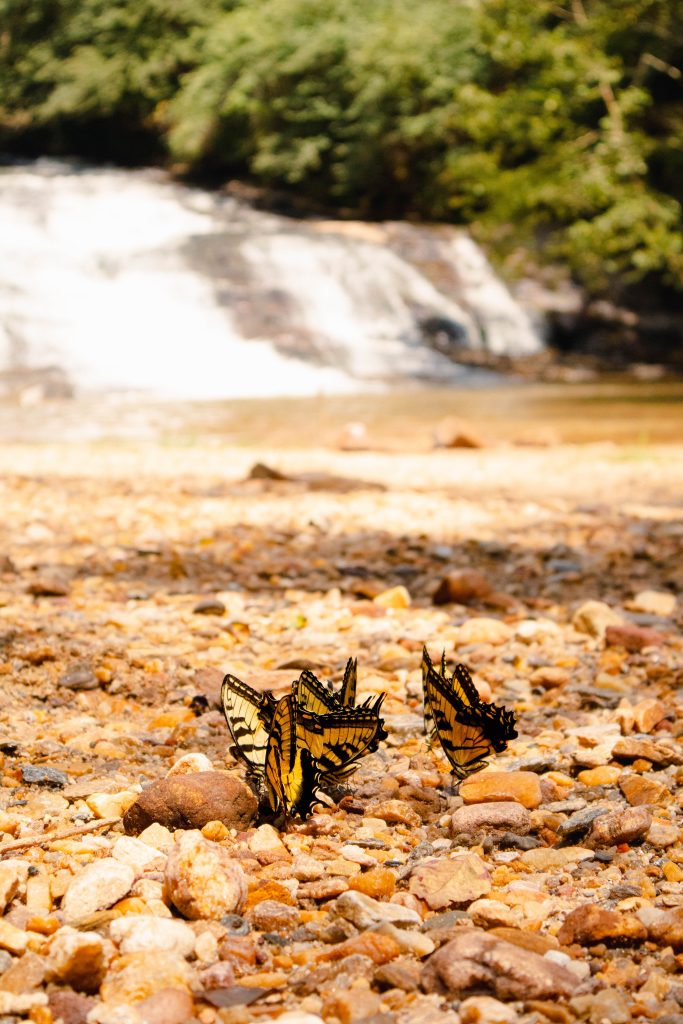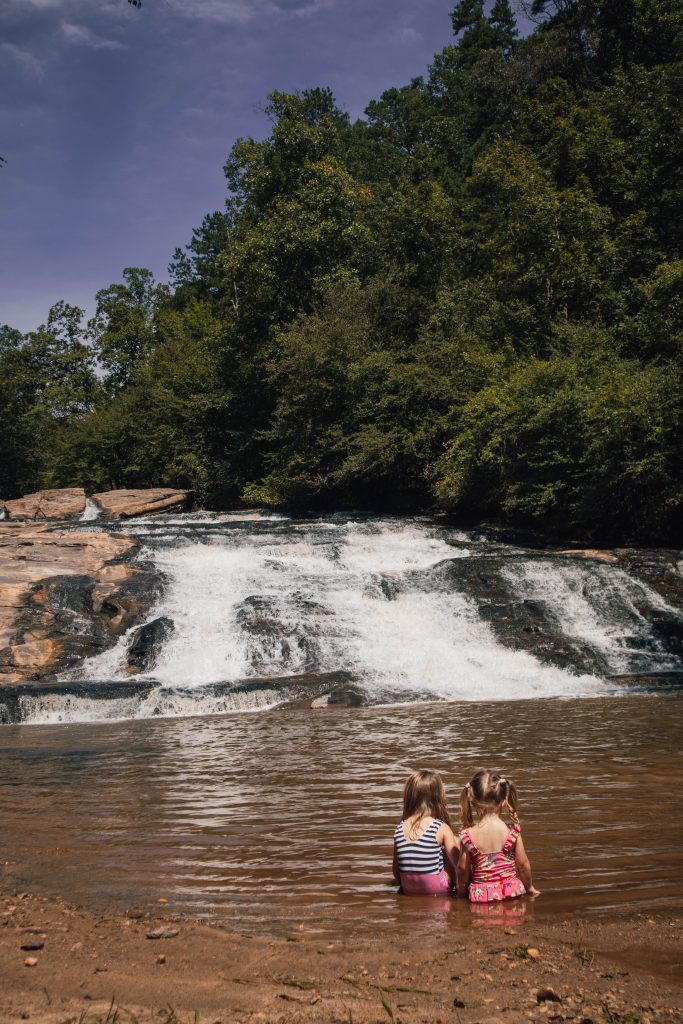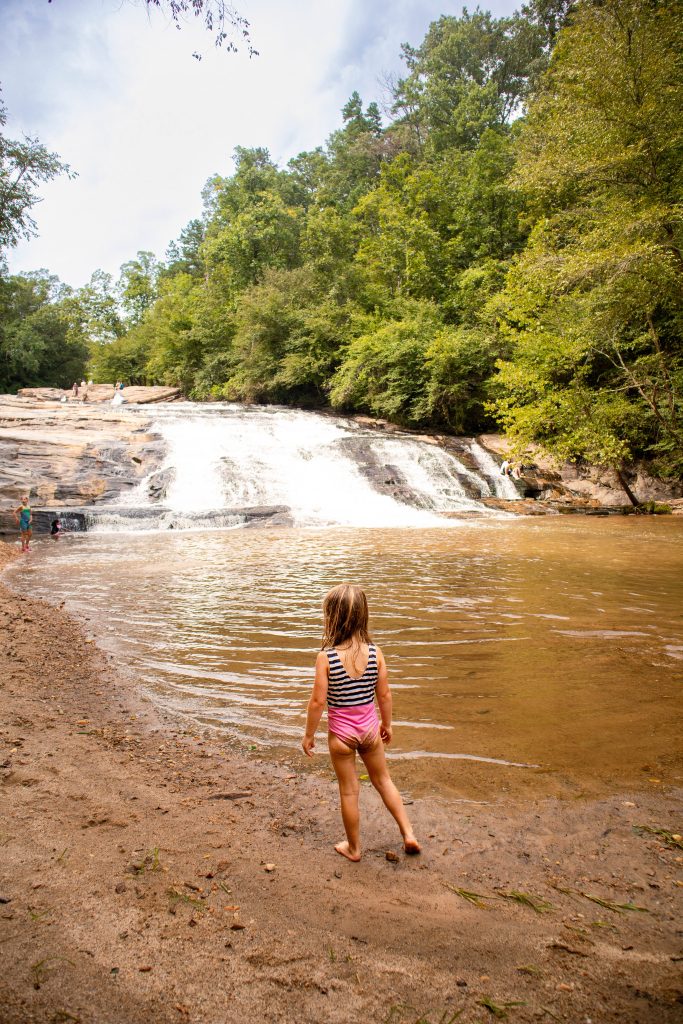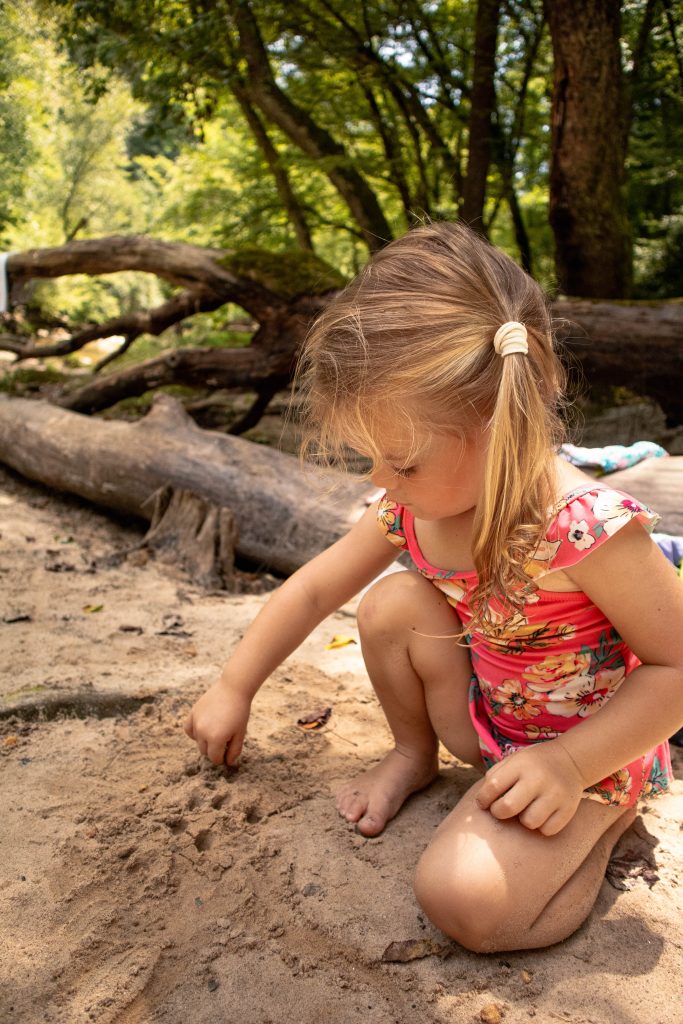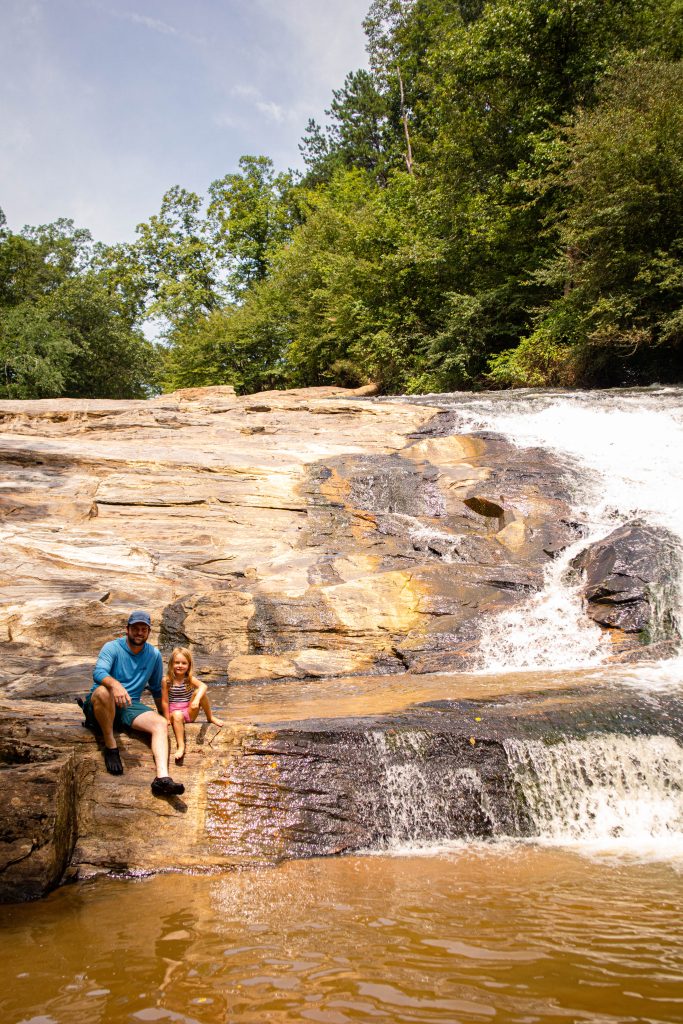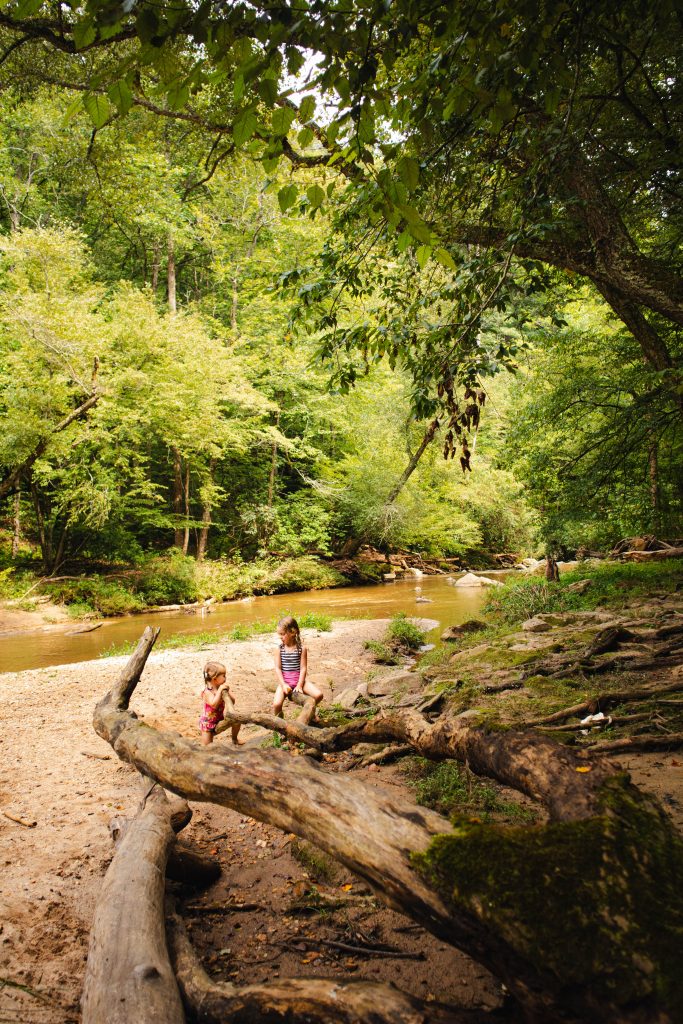 Carter Falls Adventures in Elkin, NC,
promises an incredible family adventure full of natural beauty and cherished moments. By following these tips, you'll create a safe and memorable experience for everyone. Take lots of pictures, make the fun memories and be a kid again!
Enjoy your time exploring this hidden gem in NC and with your family in the great outdoors! 🌲🏞️ Right now through the end of this year (2023) book with The Carolina Experience and receive 20% off your stay with code NICKI at time of booking!
Let me know where you go next and stay tuned for our next big family adventure!
---
wANT mORE fAMILY tRAVEL idEAS IN nc?
CHECK THESE OUT!
BALD HEAD ISLAND NC, A PERFECT FAMILY VACATION SPOT
WANDERLUST FAMILY RETREATS – A COMPLETE SELF CARE EXPERIENCE