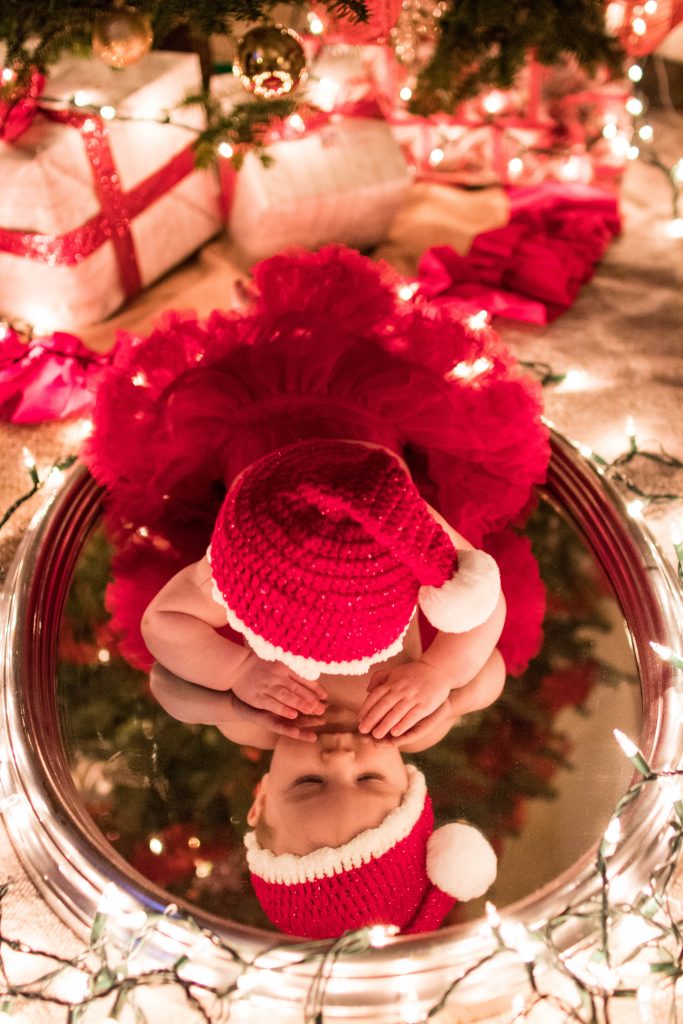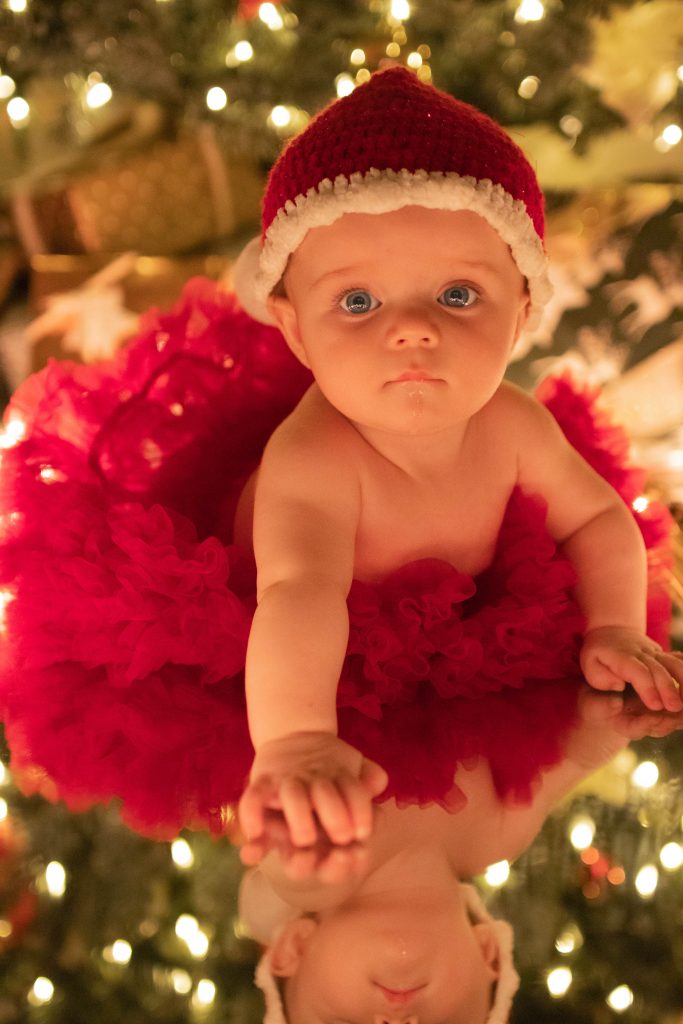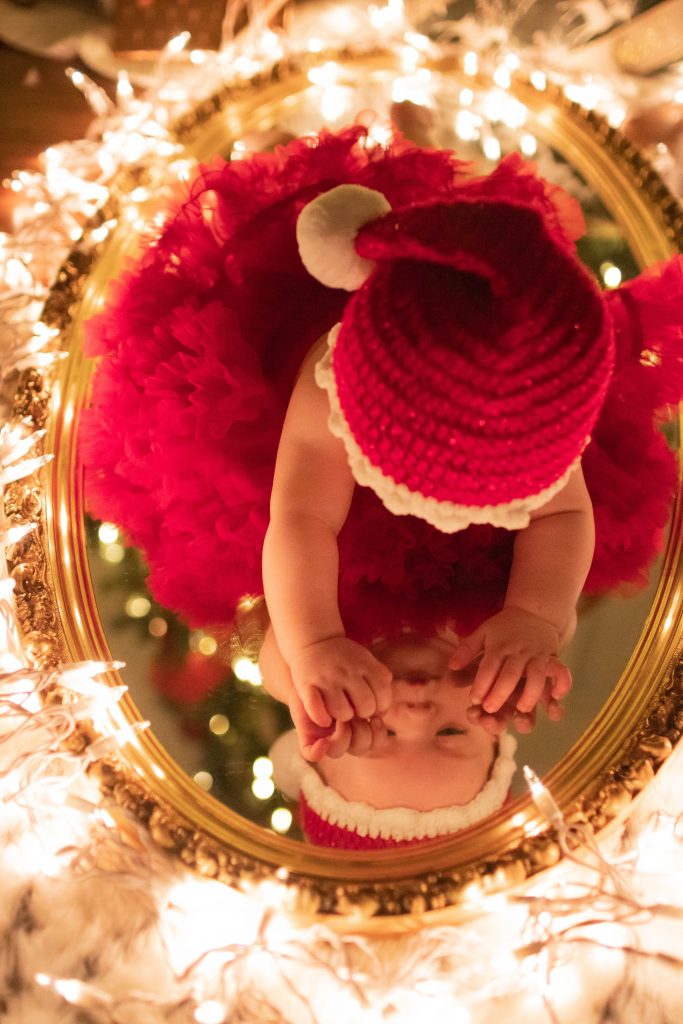 This time of year brings so many overwhelming feelings of wanting to capture every single second of it with my little family. From the moment I knew I was pregnant, I looked forward to all the opportunities to dress up my babies and capture every sweet little detail of their faces. Although I know it can be truly difficult to shoot stills of babies, I have a few tips to share on how to capture some perfect snaps of your little one, even when they aren't looking. Sometimes the best and most memorable shots are the natural emotive moments.
Shop The Tutu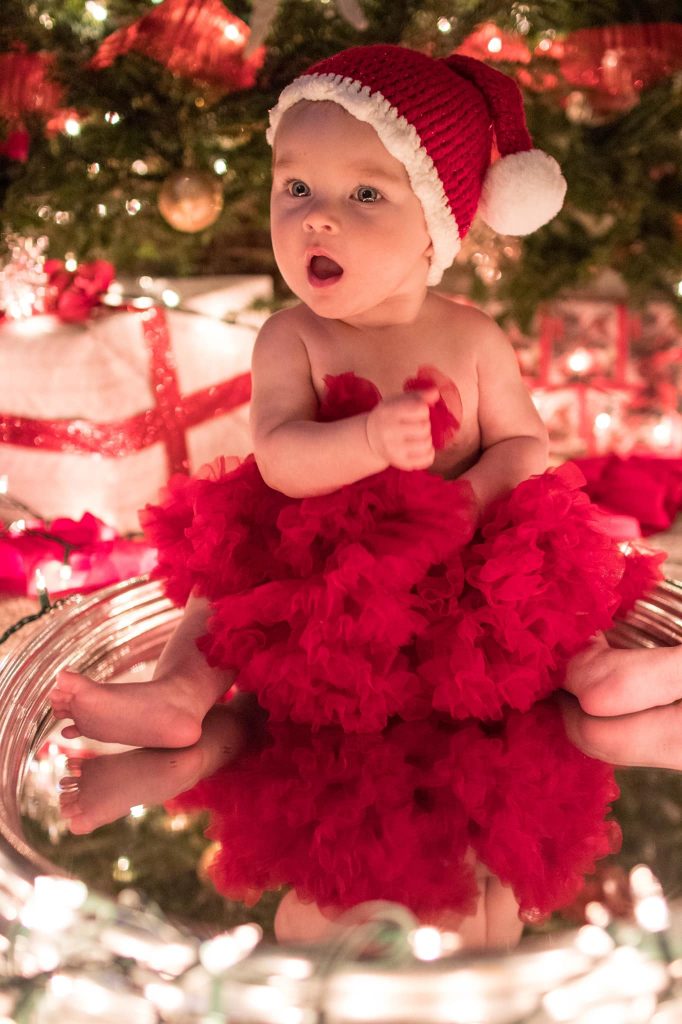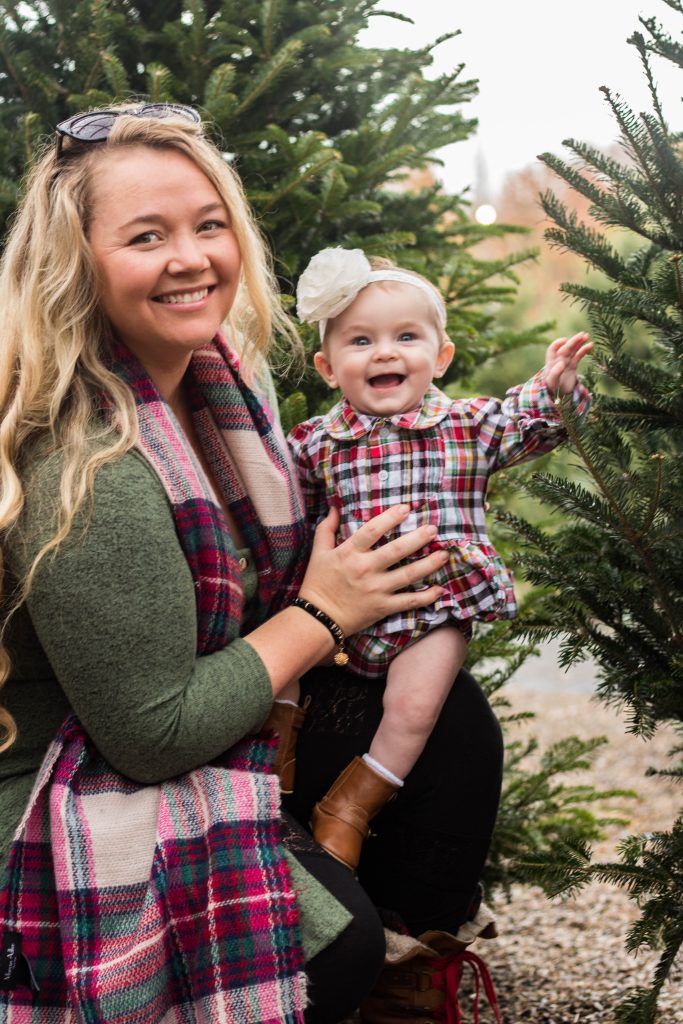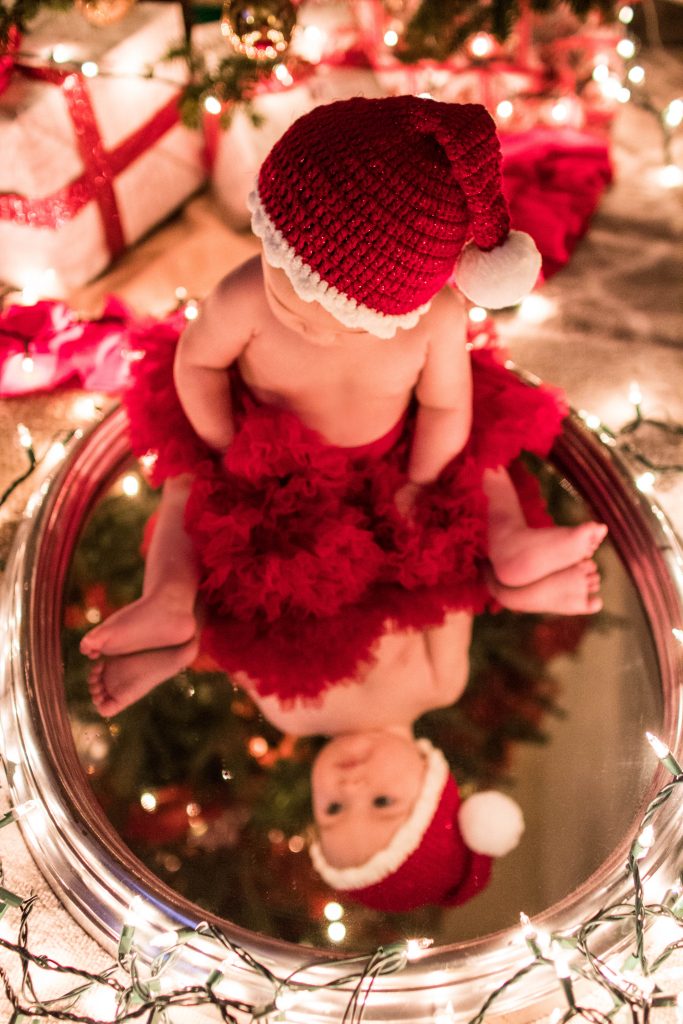 Lights
Lights make everything more magical. Their twinkling, bokeh detailing can turn any average joe shot into pure magic and whimsy. Set your little one up a foot or so in front of some lighting, whether it's a Christmas tree, lit decorations, or just extra lights you've strewn about for these photos, position him/her a couple feet in front and watch the magic happen when your camera focuses on their face. If you are working with a dark area (light your living room in the evening like I was with Caroline's shots) you will want another string of lights lining the front of baby to give up-lighting to their sweet faces and helps your camera find it's focal point faster and with ease. I also think it's super cute to give baby a part of the string of lights to hold because their facial expressions are soooo precious!
Shop Lights & Photo Props
2. Baby's First Christmas Ornament
This is something I highly recommend to have for capturing these priceless memories. This is your little one's first experience of the most magical time of the year, so commemorate it with their very own first Christmas ornament to have for the rest of their lives. It doesn't have to be store bought. Make one for them if you can. Be sure to have it at the ready when you are going to do this photo shoot because it is fun capturing them interacting with it at this baby stage, and, after all, it is their first ornament ever! Just look at Caroline's sweet little baby fingers wrapped around hers!! <3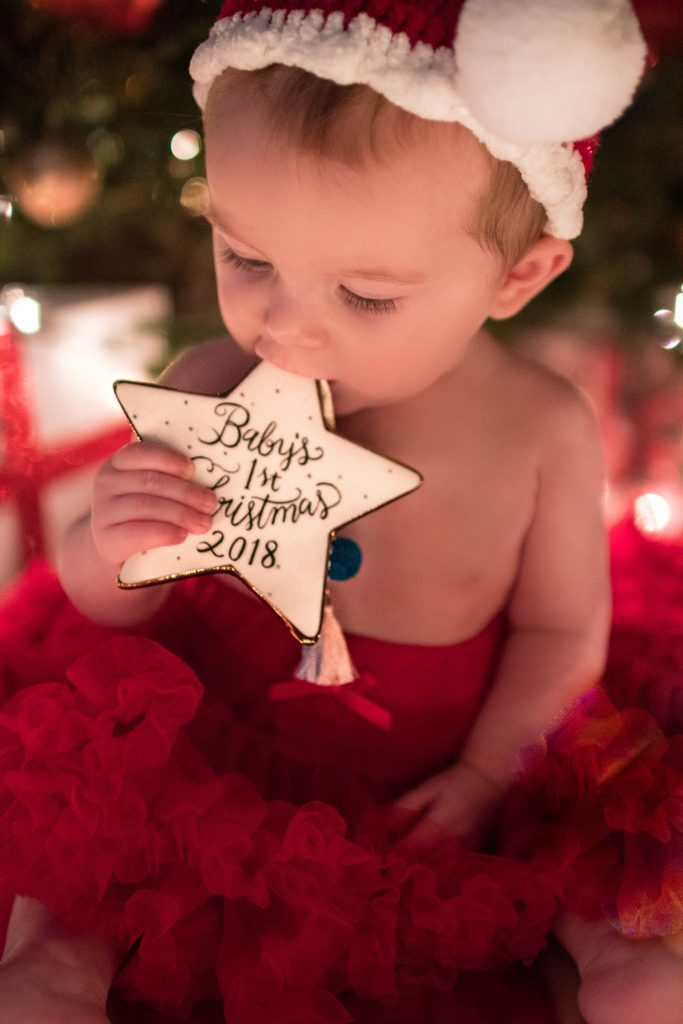 Ornaments
3. Go Outside
If your little babes are anything like mine, they LOVE being outside. The sky, fresh air, so many things to look at, being outside can make for some of the most magical candid shots (my favorite kind). Take your baby's first Christmas photoshoot outside for the best lighting, and to find how much easier it can be to keep your little one engaged you while trying to capture their sweet face.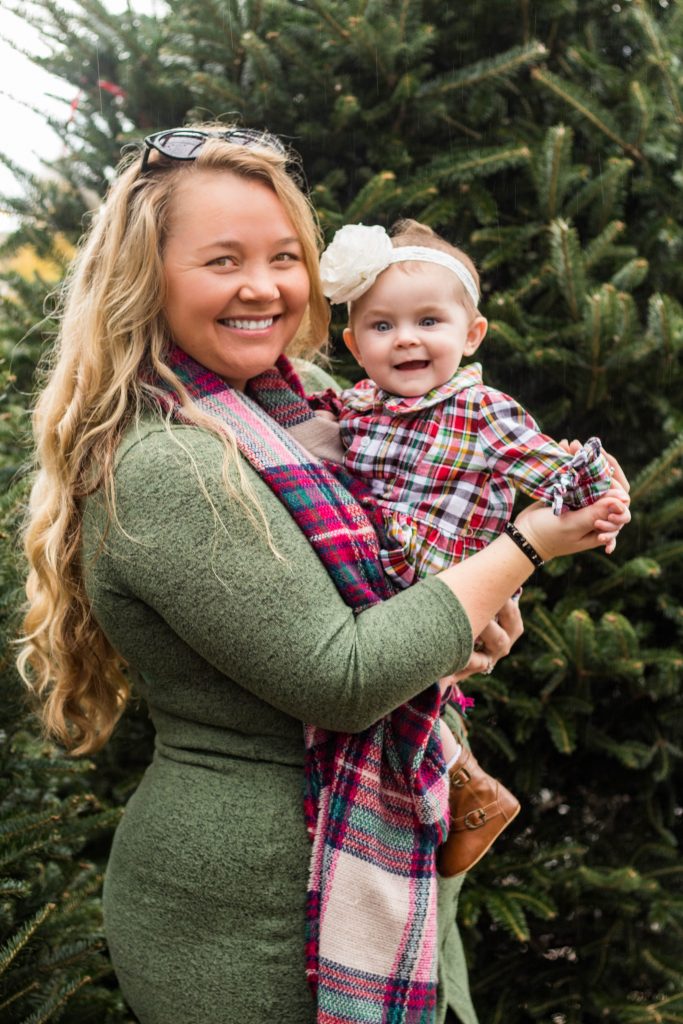 4. Noise Makers
It can be very difficult, especially with multiple little ones, to get that perfect smiling or looking at the camera shot. Yelling their name or making your own high pitch noises, though comical, won't always do the trick for keeping babies engaged and trying to focus on the sound. For any type of photoshoot including my girls I make sure to bring a squeaker, a rattle, or something that makes a unique sound that I am sure they will find captivating if only even for a few frames. That's why I usually like to take multiple because one sound will inevitably get old. If the toy has some crazy light up foundation then that's a bonus!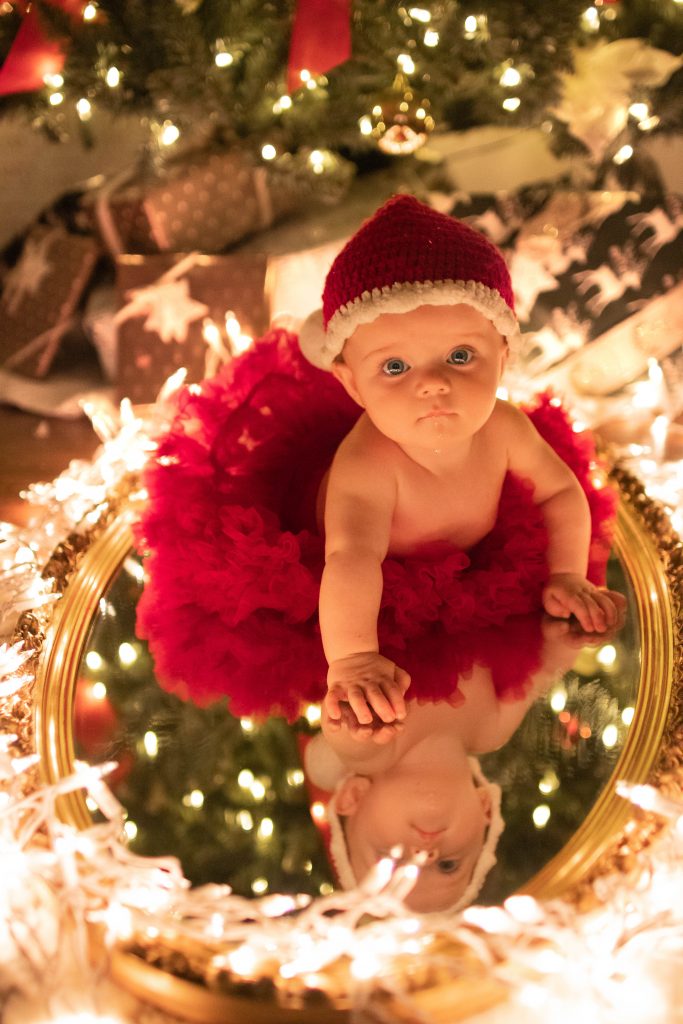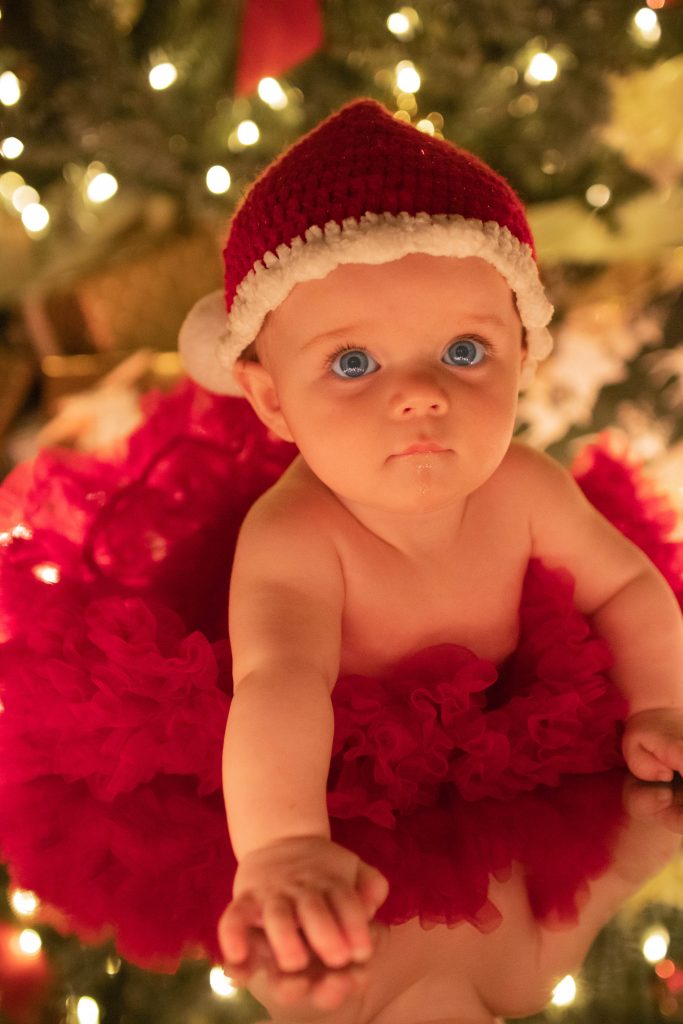 Shop Santa Outfits
5. Napped and Fed
This one is not the easiest, but I highly recommend planning your photoshoot with baby for soon after they are well rested and fed. I have done many where I set everything up the night before, to have it all ready to get the best morning light, and know my little one will be in a happy mood. Typically if baby starts getting annoyed or antsy, it can be double difficult to get naturally happy shots. Making sure they are ready to play and have a full belly will go a long way in getting some beautiful shots.
Those are my top tips for having a successful photoshoot at Christmas time ( or anytime really) with a baby or little ones. Children can often be the most difficult to cooperate or look into the camera even, but with the right planning, you can really create some memorable and beautiful snapshots right in your own home!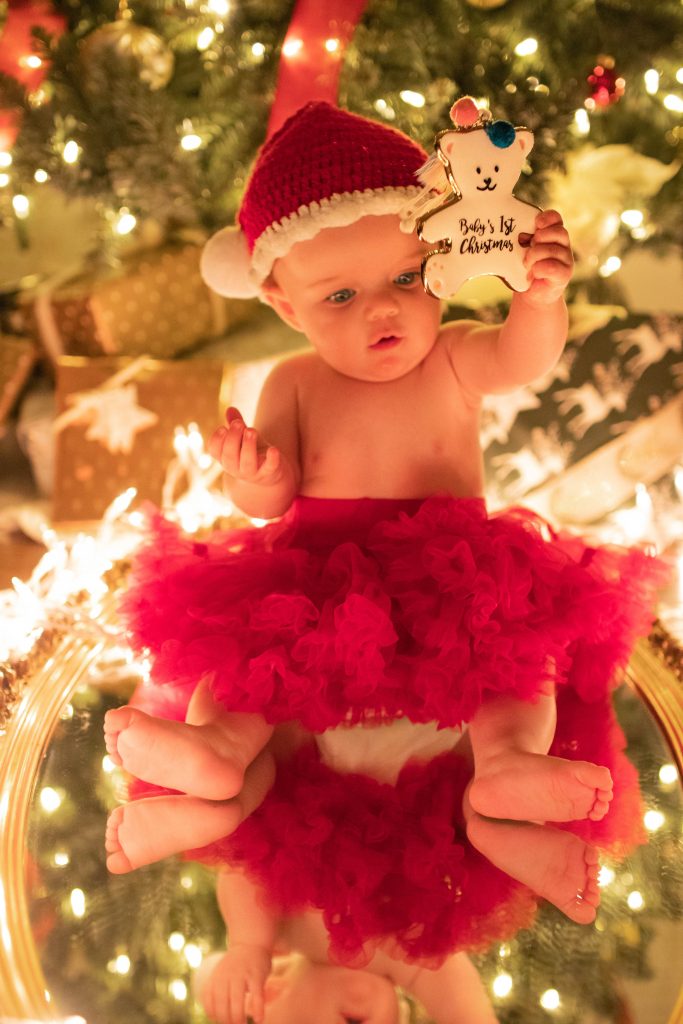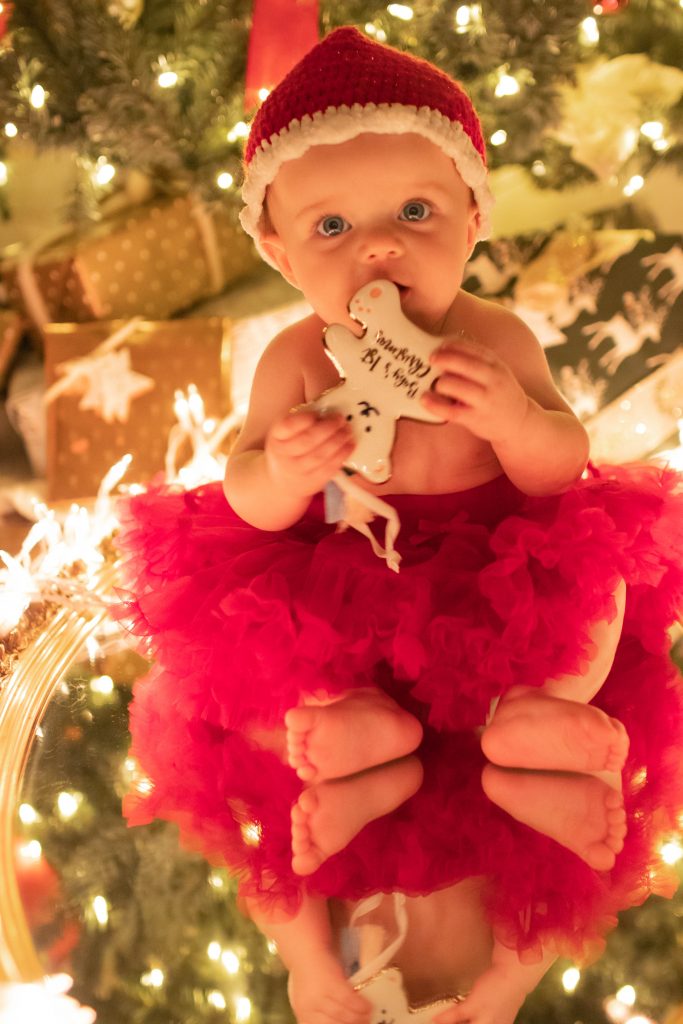 Baby's First Christmas Photoshoot
doesn't have to be incredibly stressful if you follow these tips! These are just ideas but have helped me on multiple occasions and I'm certain they will help you too!
If you are looking for more Christmas photoshoot inspiration and ideas then head to these posts:
CHRISTMAS FAMILY PHOTOSHOOT – THE GIFT THAT KEEPS ON GIVING
---

---