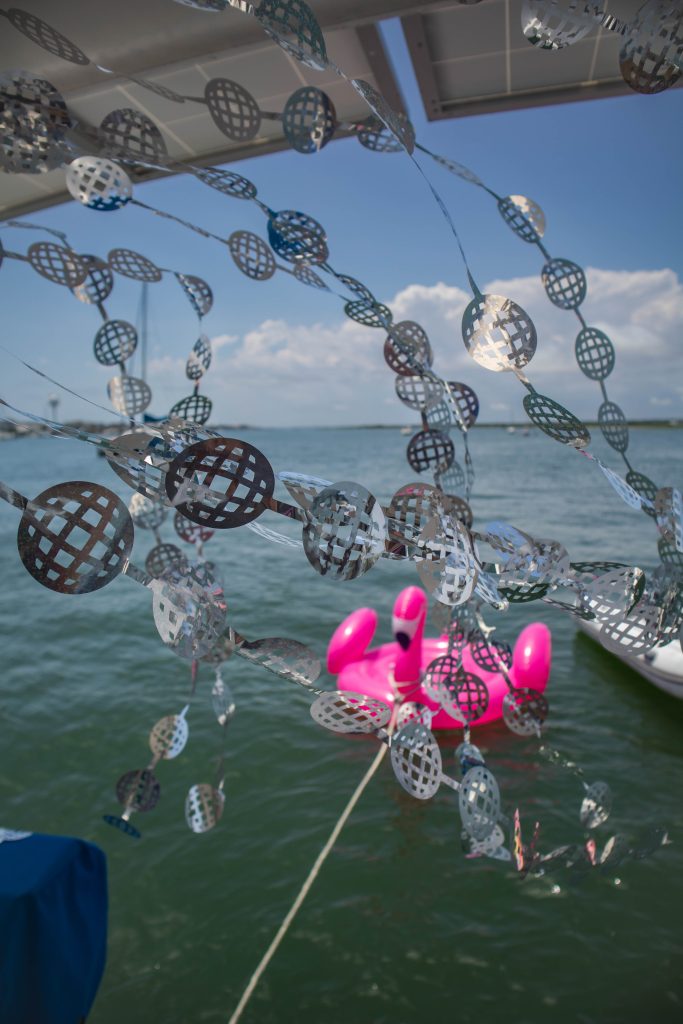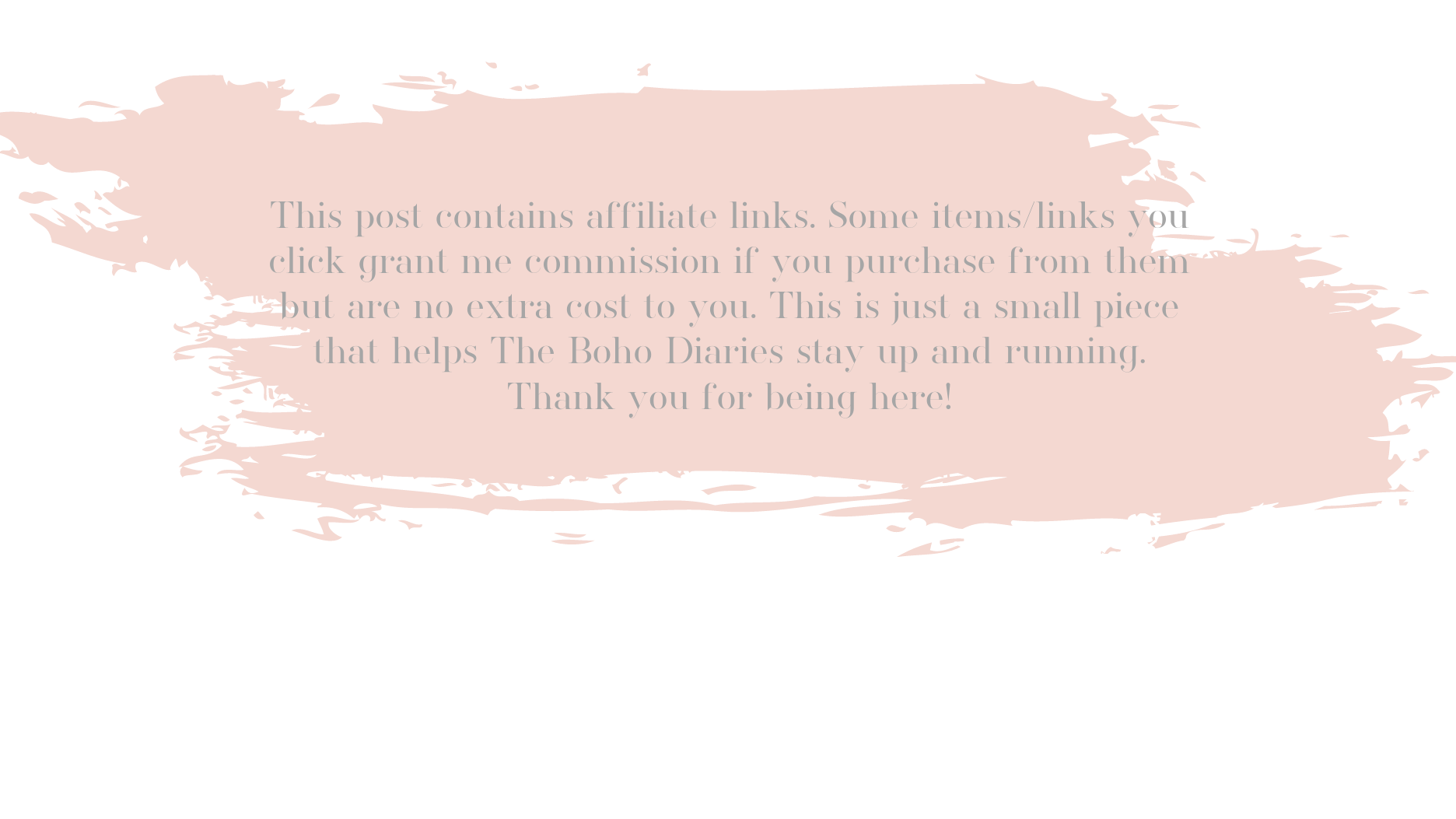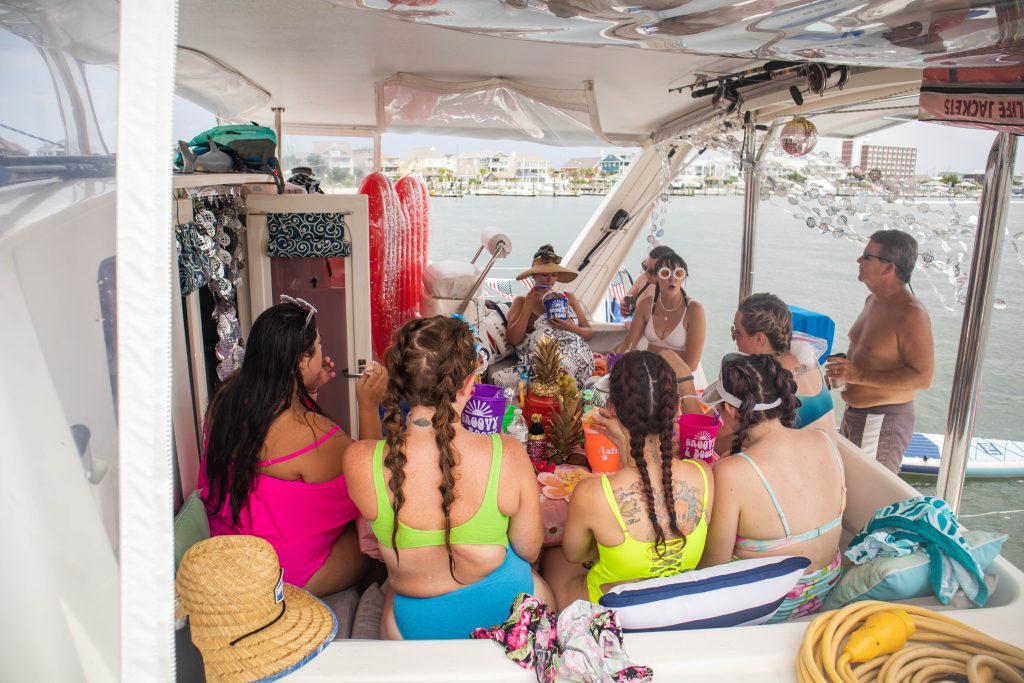 AHOY LADIES! A Bachelorette Party on a boat is a great
way to celebrate a water-loving bride. Our bride-to-be is a true mermaid so planning a boat and beach weekend just makes sense! So welcome aboard the SS Bachelorette Bash – where landlubbers become party legends! Picture this: waves crashing, sun shining, and you and your crew taking charge of the high seas (or anchored to swim about). So grab your flamingo floaty and sunscreen because it's time to deep dive into how to execute the best bachelorette party on a boat!
The theme aboard the boat is Groovy and Boozy for this Bachelorette bash. Decorating the boat is key to keeping the bride and the party happy and celebrating all day long. Transform your boat into the ultimate party vessel! Deck it out with bachelorette-themed banners, streamers, and anything related to the theme you choose (because why not?). You're not just on a boat; you're on a floating party island!
If you want more ideas, check this past Last Splash Bachelorette Pool Party I threw earlier this Summer!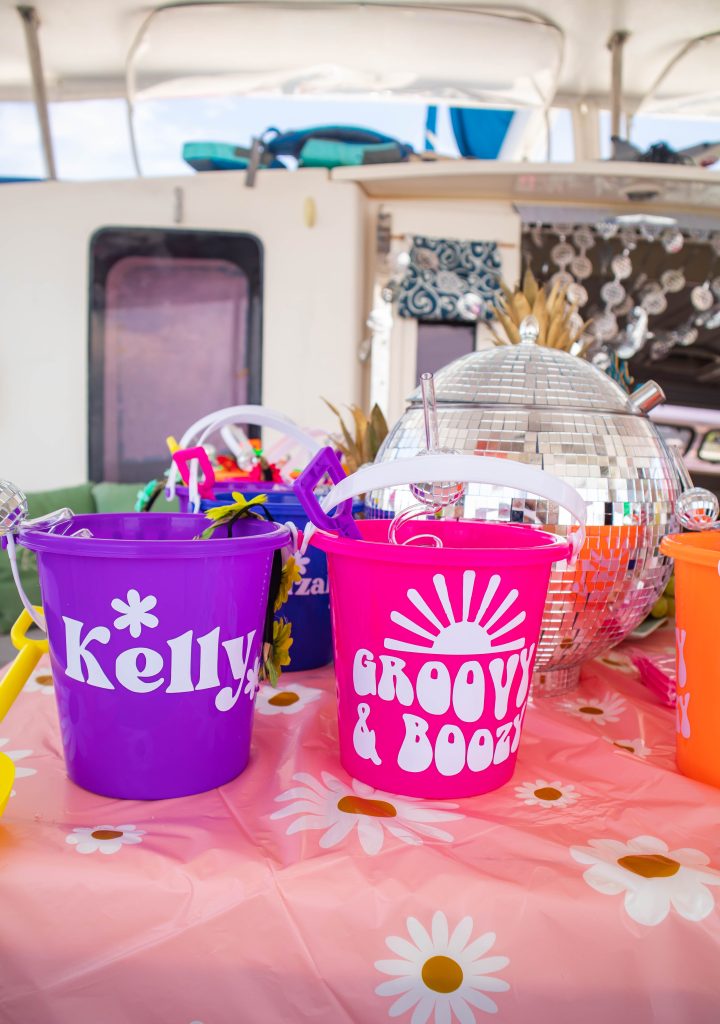 Two of the gals teamed up and put these adorable party favors together for the group. They found sand pails, put the theme and names on each one, and filled it with:
And a delicious cocktail of the bride's choosing
From tablecloths to disco ball curtains, giant floaties, and delicious cocktails, you can't go wrong spoiling a bride on a boat!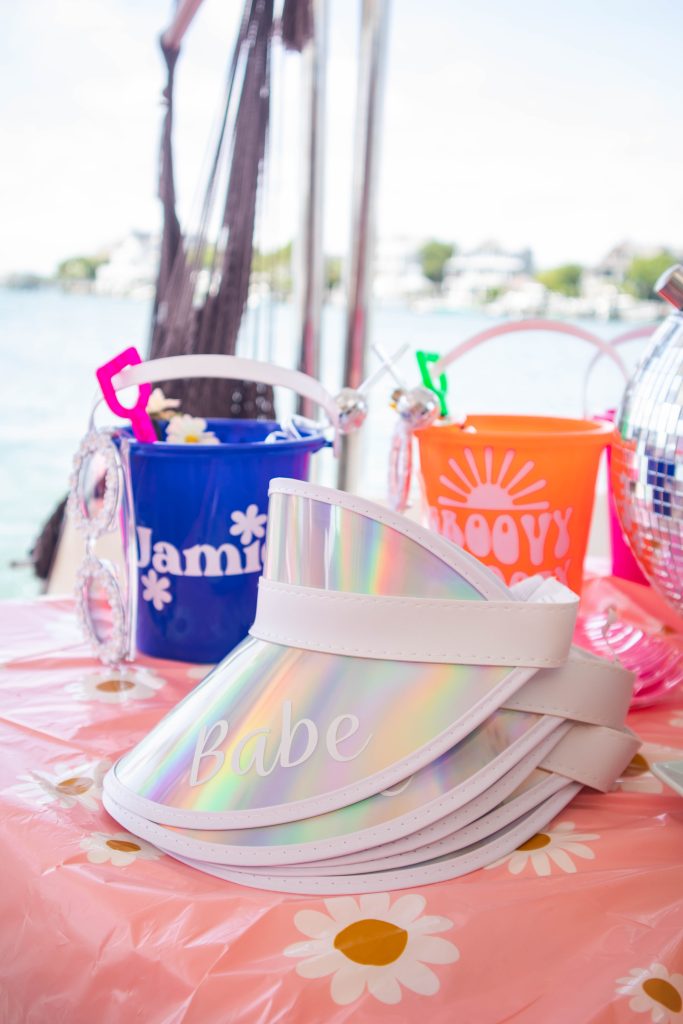 Keep the Wild Bachelorette Party going with
yummy snacks and treats! Surprise and delight the bride with a fun watermelon cake! Everyone loves snacking on fruit when you're on a boat. It's also a great way to help keep up your hydration, which is important both for being out in the sun AND day drinking. 🙂
The watermelon cake is pretty simple. All you need is one large watermelon, cake dowels, toothpicks, and other fruits of choice you want to decorate with. You slice the watermelon into discs, stacking them largest on bottom to smallest on top, run the cake dowels (I like to do 3-4 for durability) through the top down to the bottom, then finish with adding fruit around each layer with toothpicks!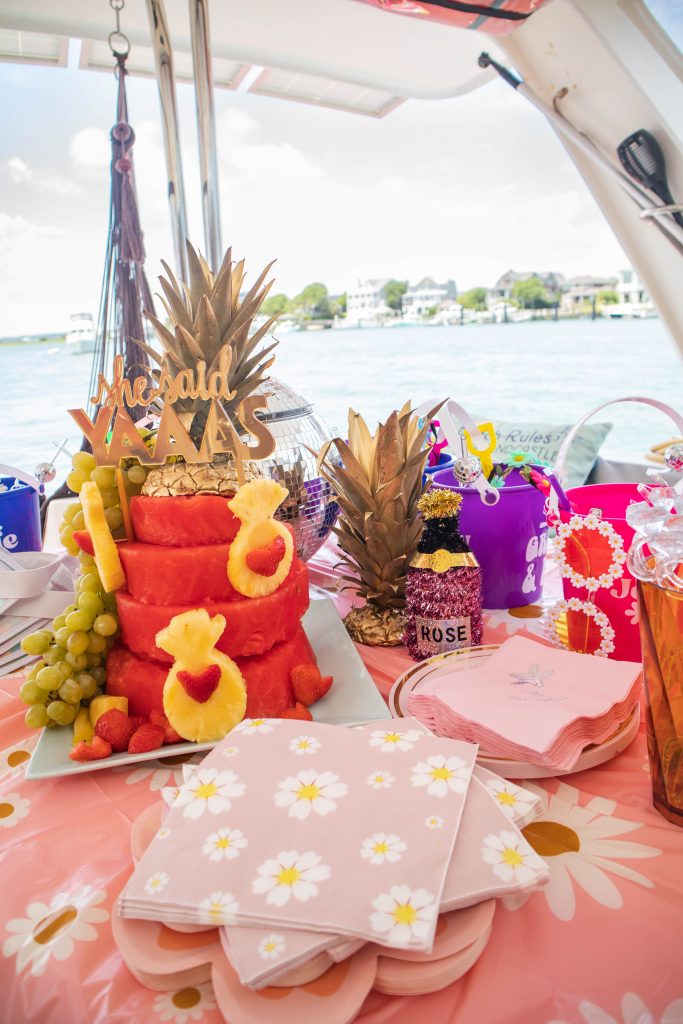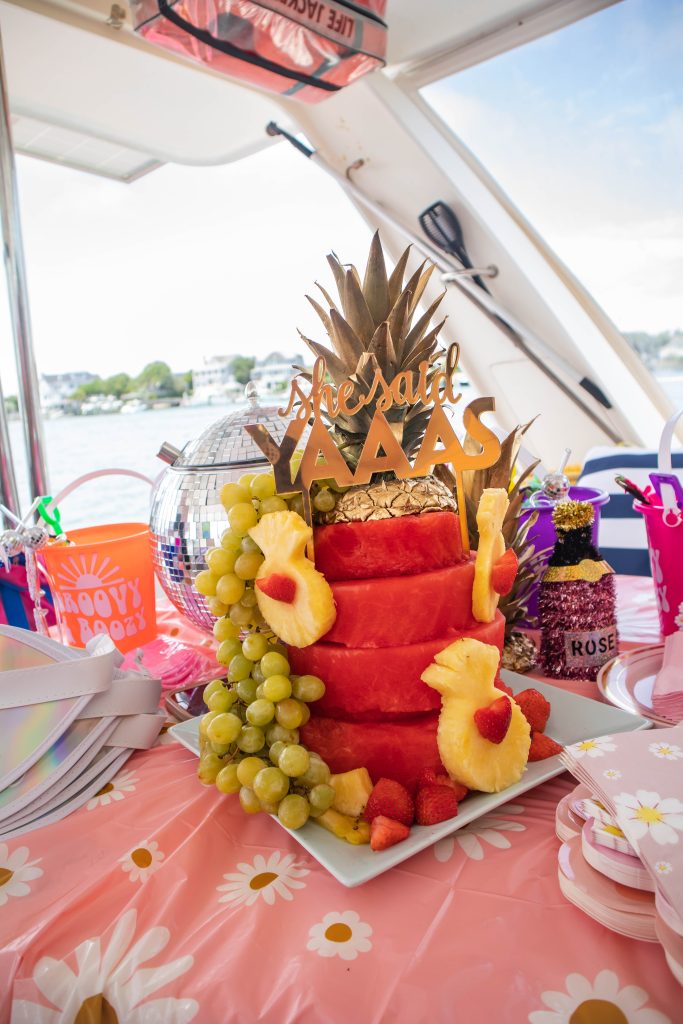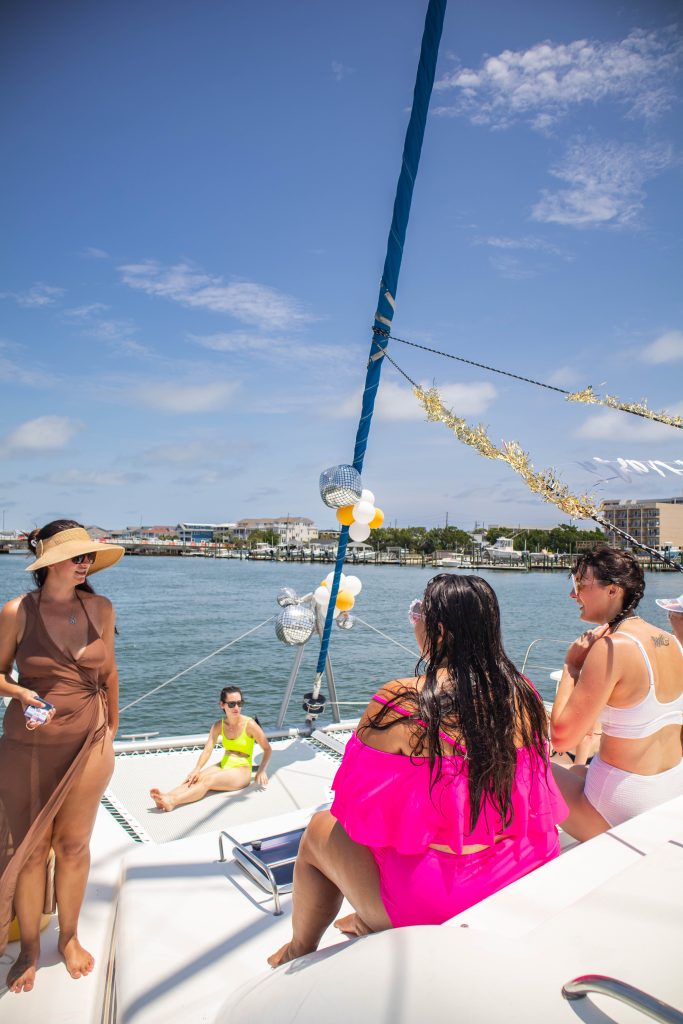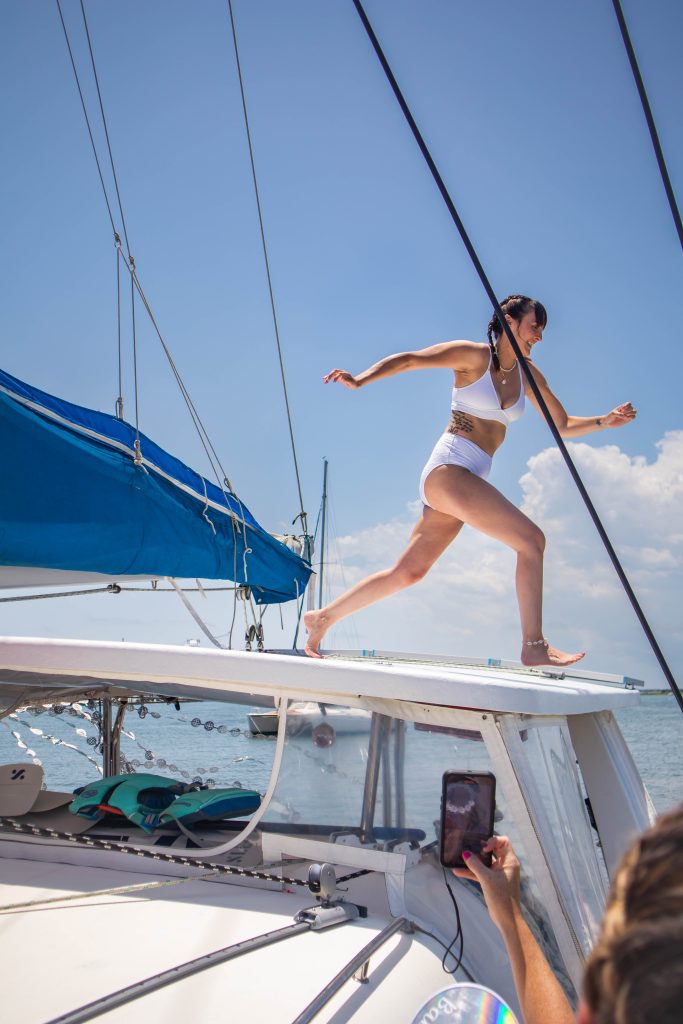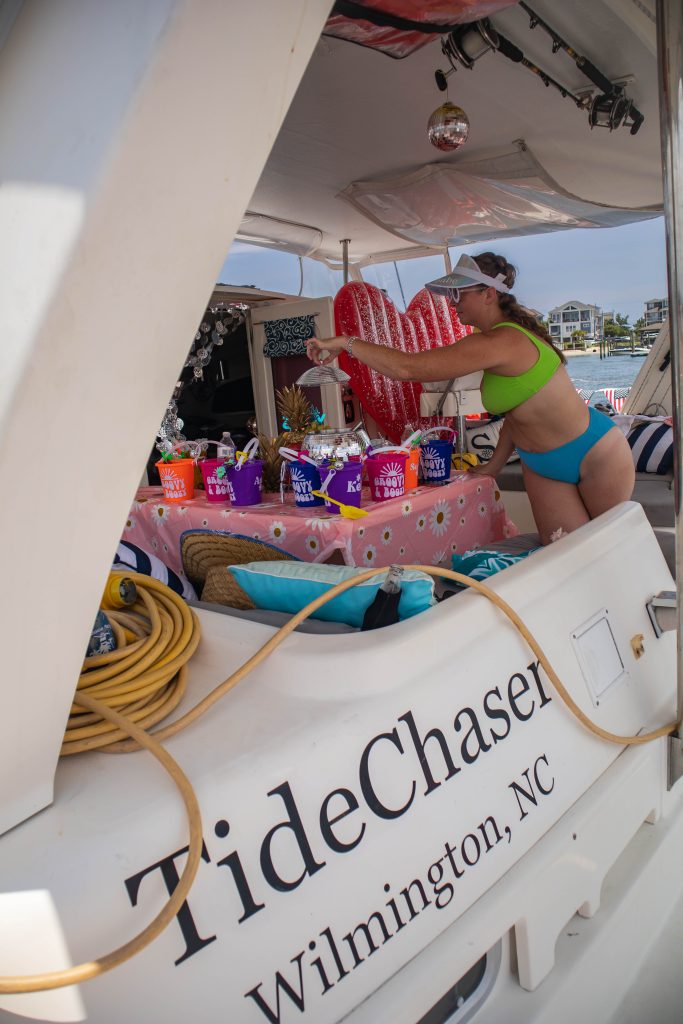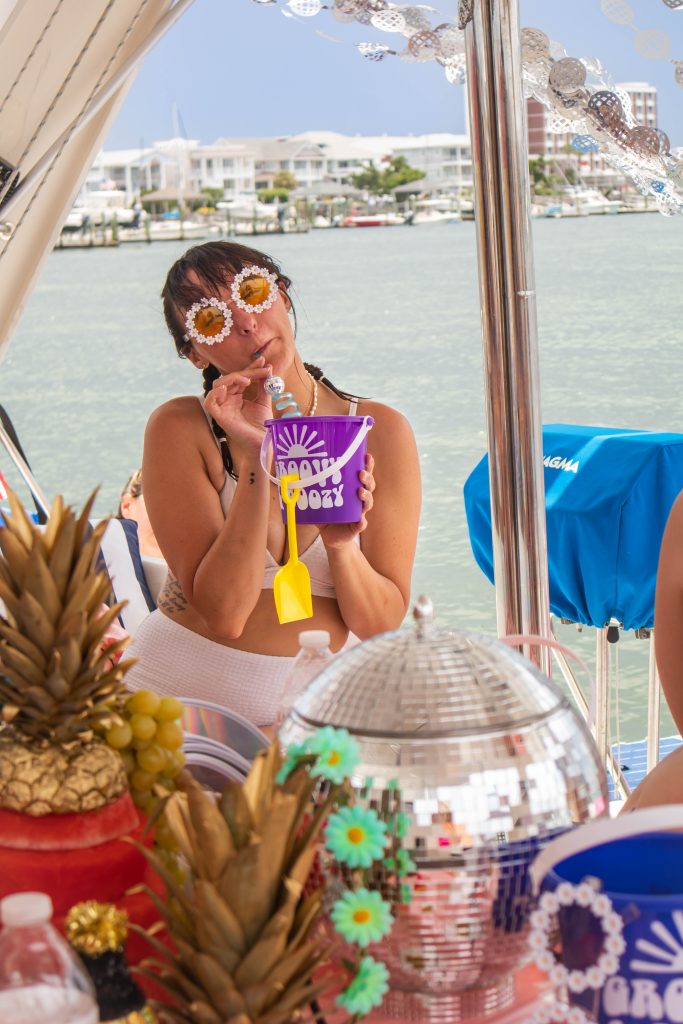 ---
lOOKING FOR MORE BACHELORETTE paRTY iNSPIRATION?