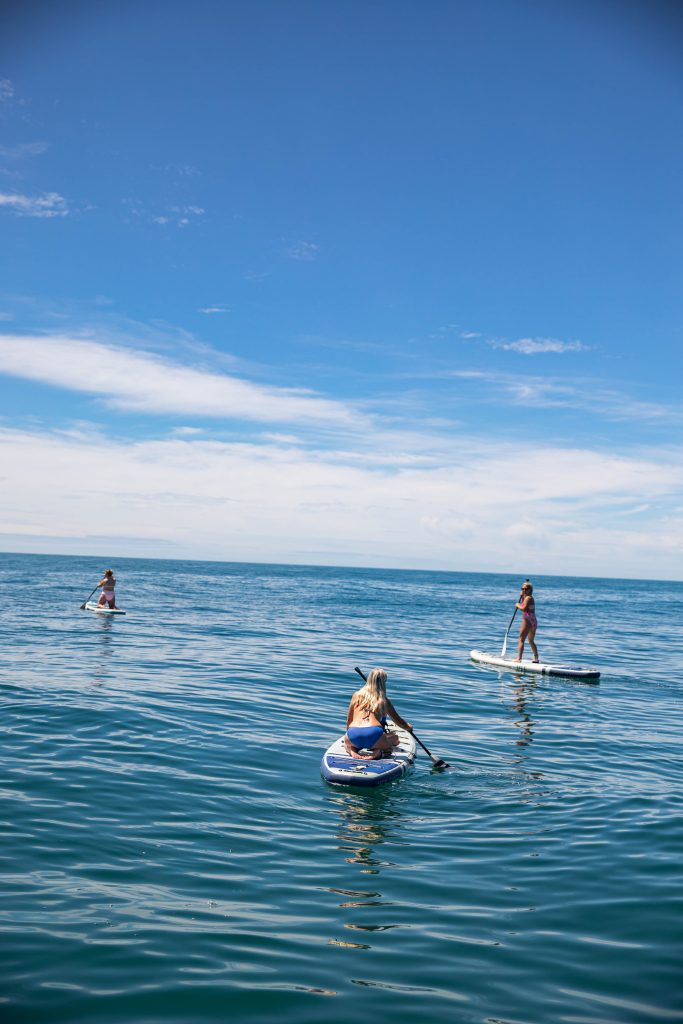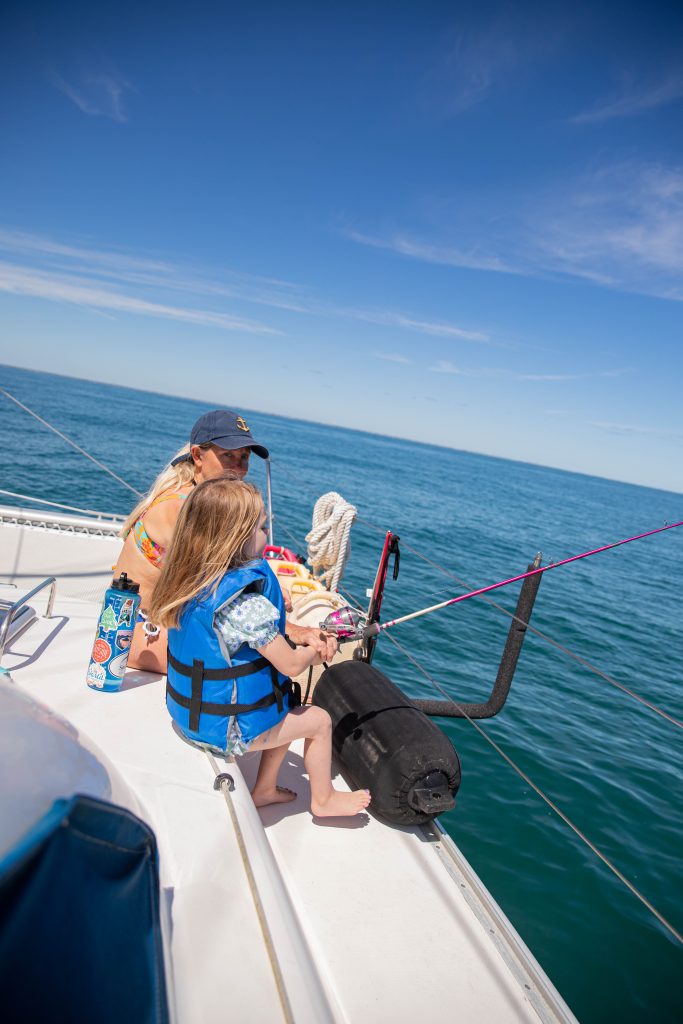 Family vacations hold a very near and dear place in my heart.
Growing up, my family would vacation together at least once a year but often more with extended family and close friends. We love exploring all aspects of North Carolina for different family vacations, but Bald Head Island holds a very special place of heaven for us. That's why I am an avid believer that Bald Head Island, NC is A Perfect Family Vacation Spot!
This trip we took my parents' boat, The Tidechaser, from Little River area and sailed to Bald Head Island. We went by way of ocean and had a beautiful day on the water.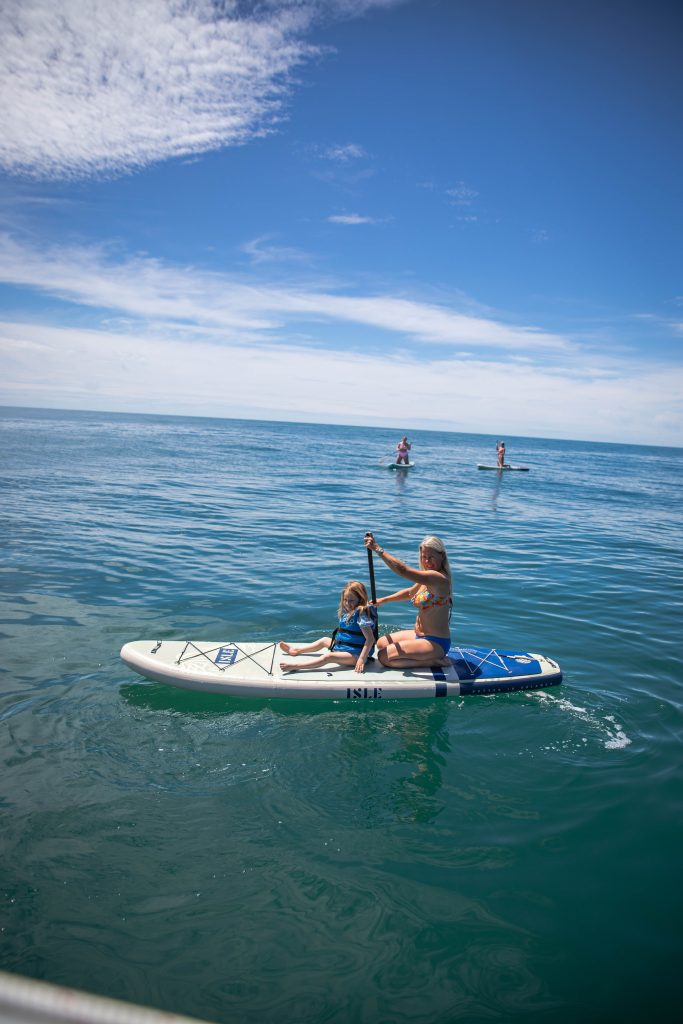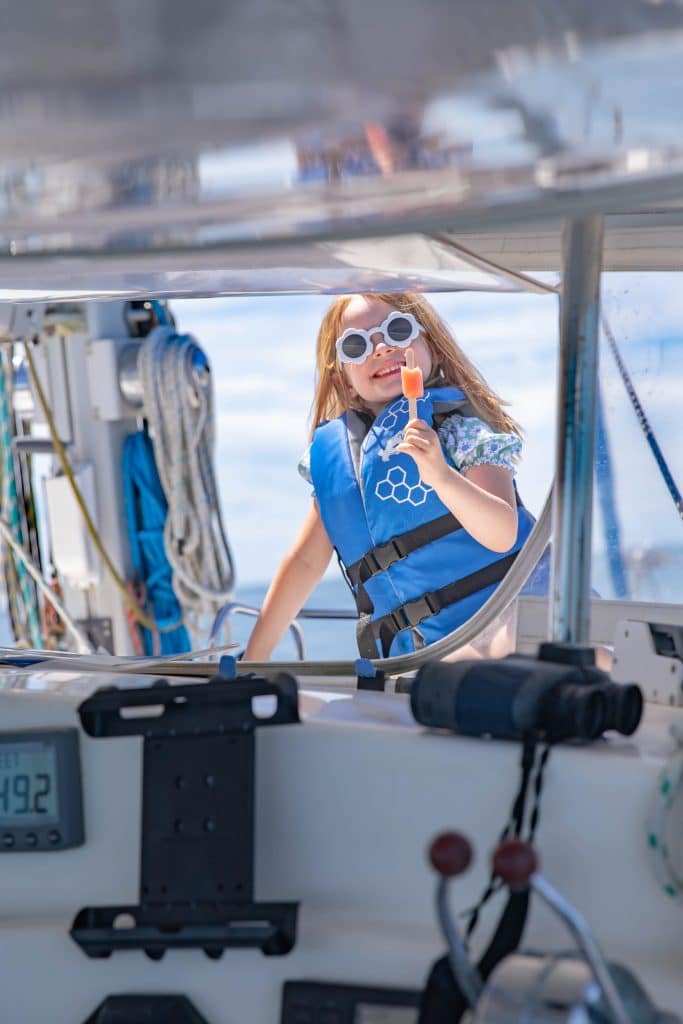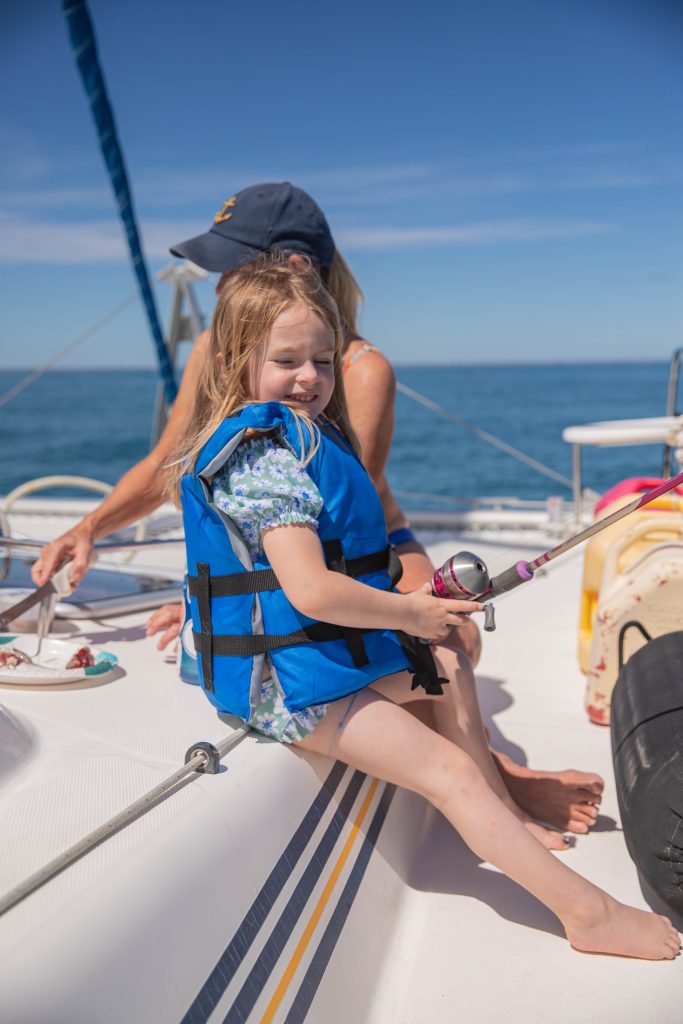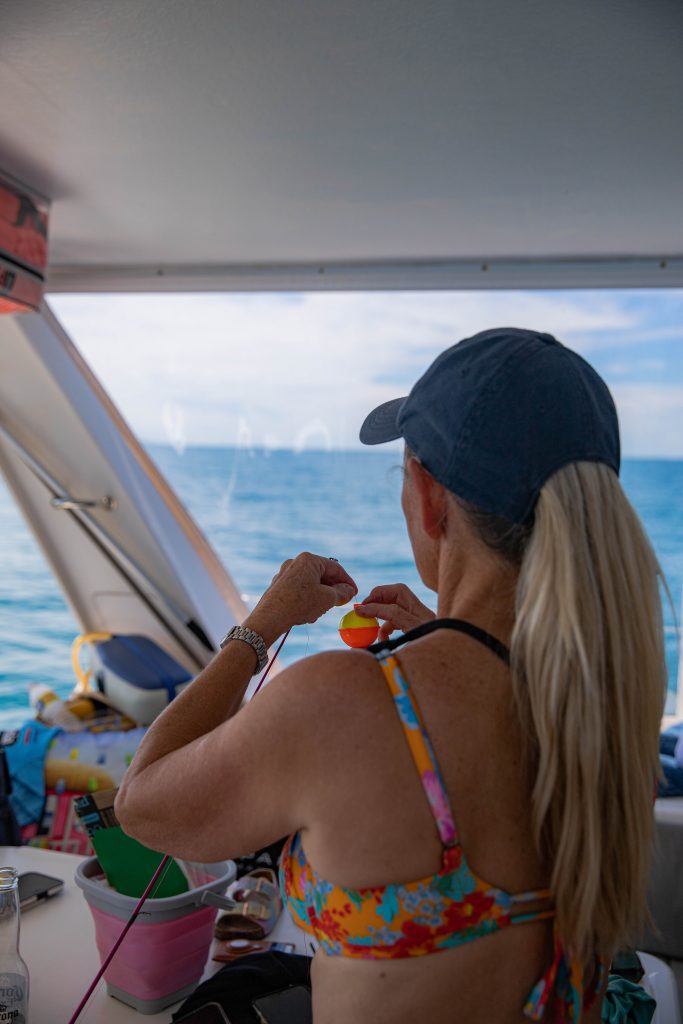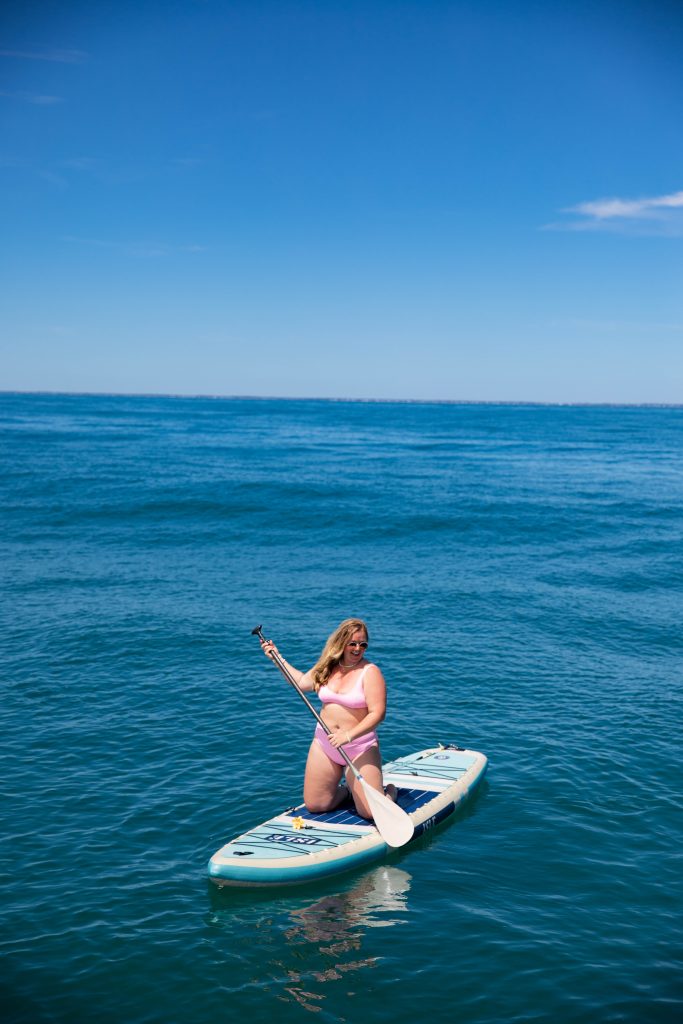 There are so many things to keep the whole family busy on the island, we haven't even fit them all in yet. Here are some of my favorites spots around Bald Head Island NC that make it a perfect family vacation spot.
Our mornings on Bald Head Island are started by a quick visit over to a delicious coffee and ice cream shop called Midway Coffee. The Jailbreak Shake was definitely a vacation weakness that I indulged in a few times over the week, but great coffee to start your day. This was also our go-to ice cream stop for the girls (and maybe us moms) to get their fix of "beach ice cream." If you're reading this and you don't believe beach ice cream is different than regular ice cream….. well, agree to disagree, but you're just wrong. Ice cream at the beach is a whole other level of joy IMO, but I digress..
After grabbing some morning fuel we love riding around the island with our drinks taking in the sights. I always stop at Turtle Central Gift Shop. Almost every time I visit the island I buy a new piece of jewelry from there. I just bought a beautiful gold choker during this trip! The prices are fair, they have all the best island pieces to choose from and all proceeds from their shop to go the benefit of sea turtles!
Bald Head Island NC has no short of good food, and right next to Turtle Central Gift Shop has a yummy, walk up window called Mike's Bites where you can grab a delicious hot dog (they have a bunch to choose from!) and treats. Because by this time I am done with my coffee, and when on vacation it's time to move on to ice cream immediately right?! 🙂
---
Old Bauldy Lighthouse
is a fun days activity to see historic sites.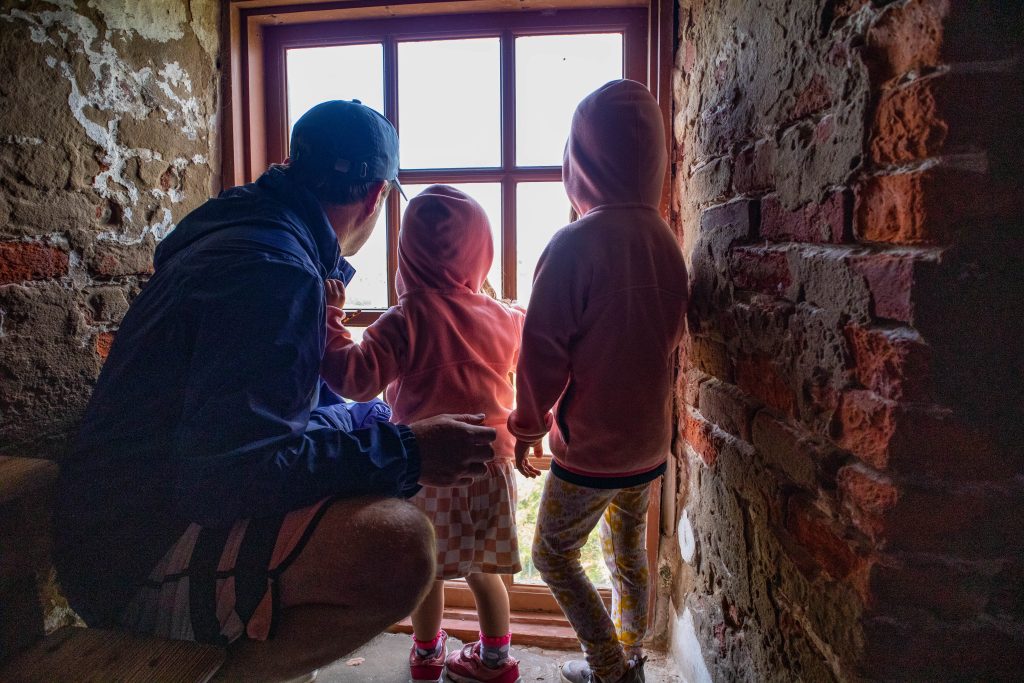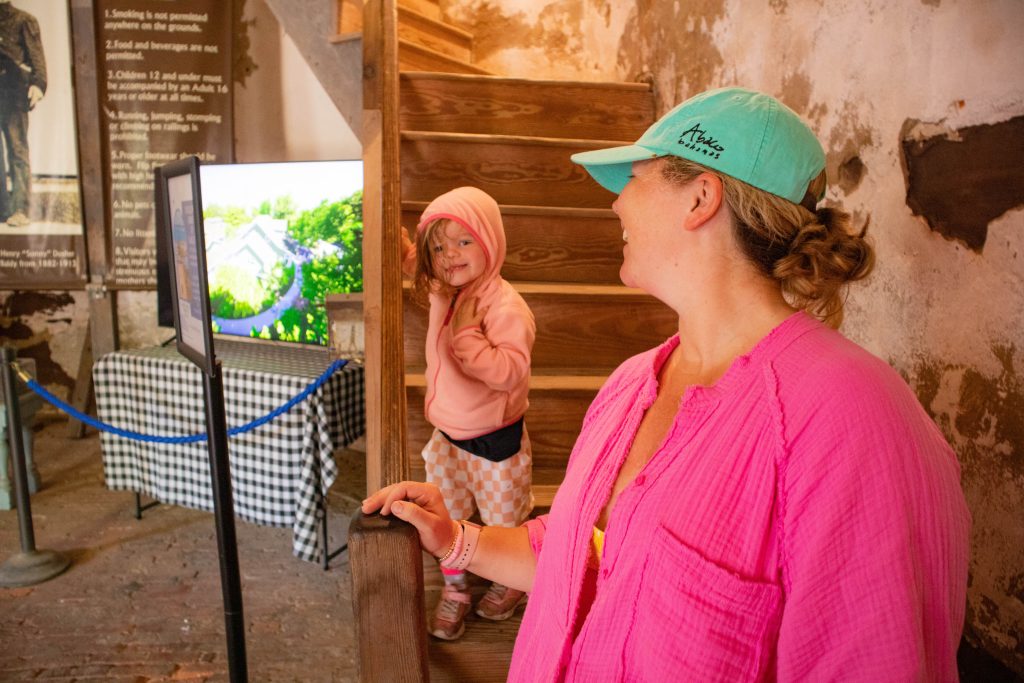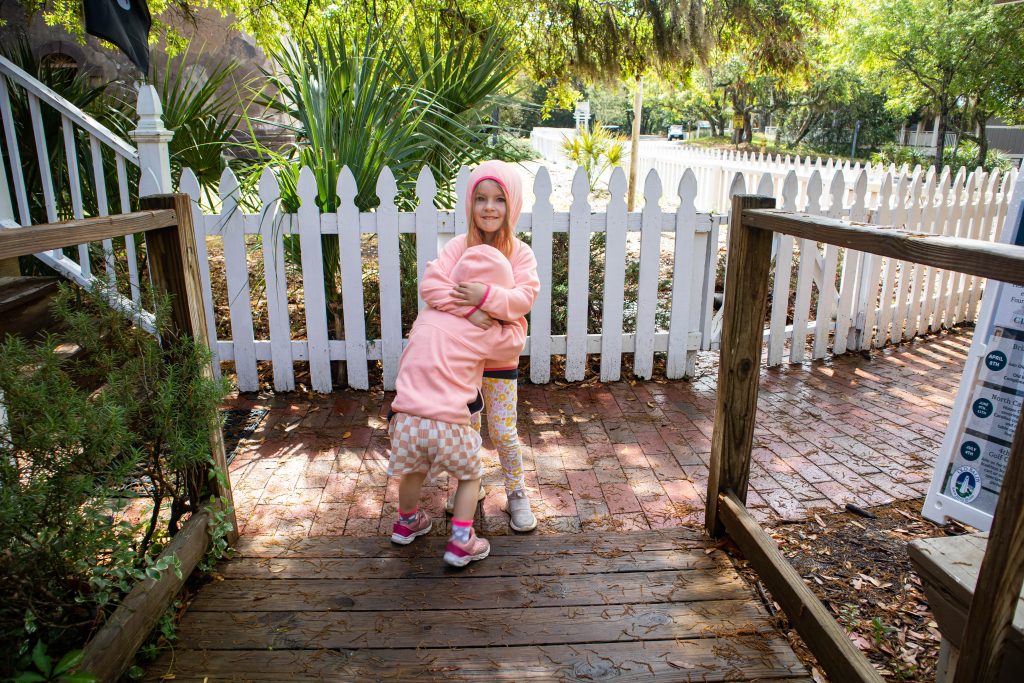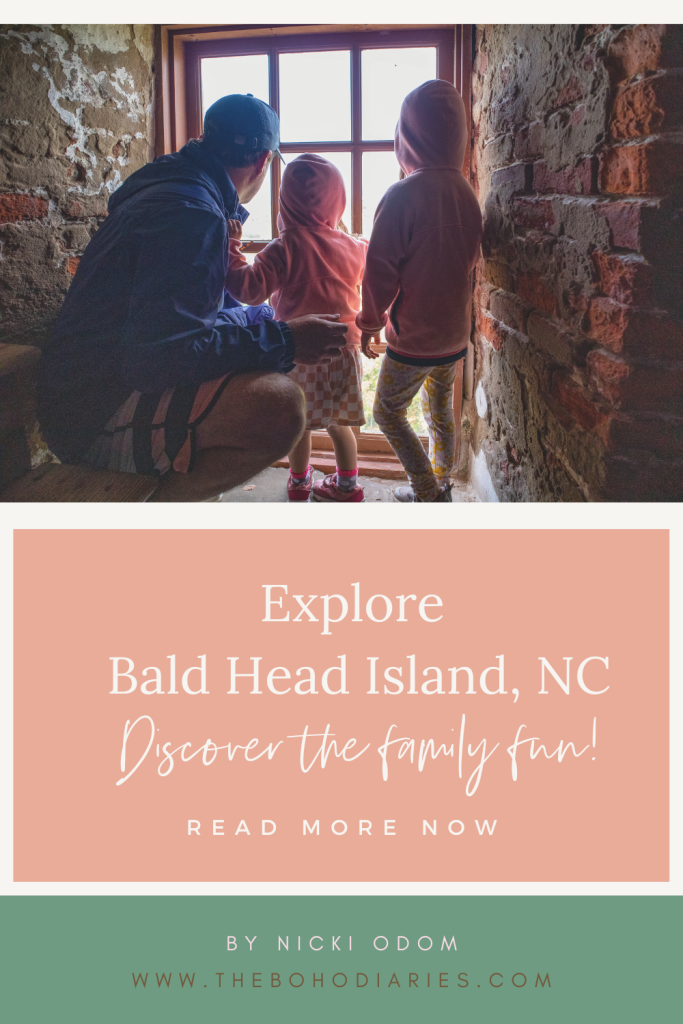 Want more Family Travel Ideas in NC?
Check These Out!