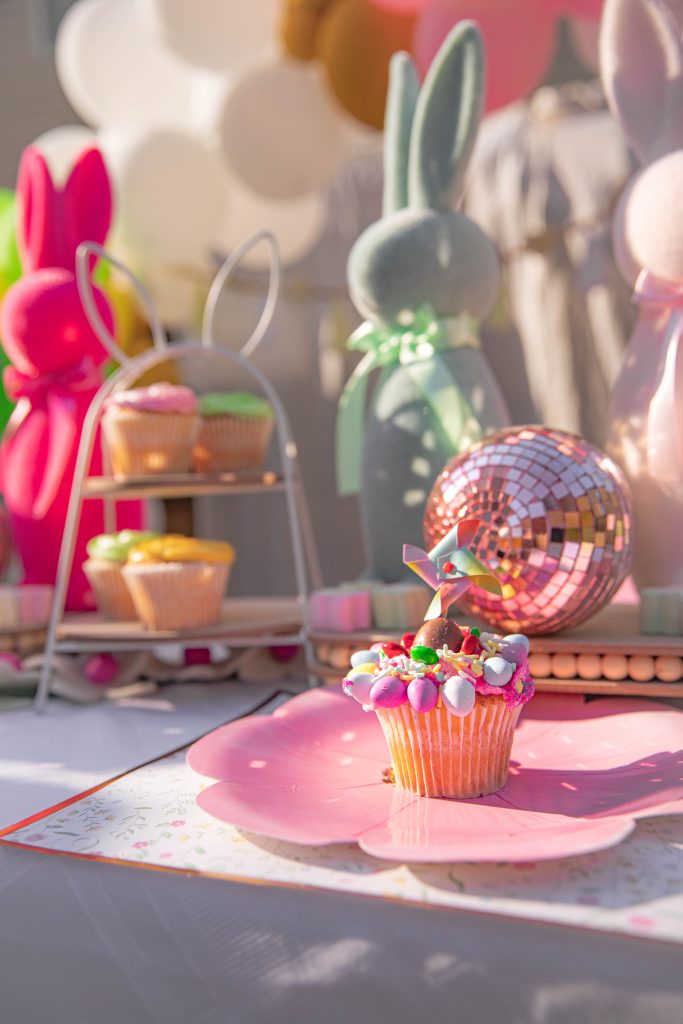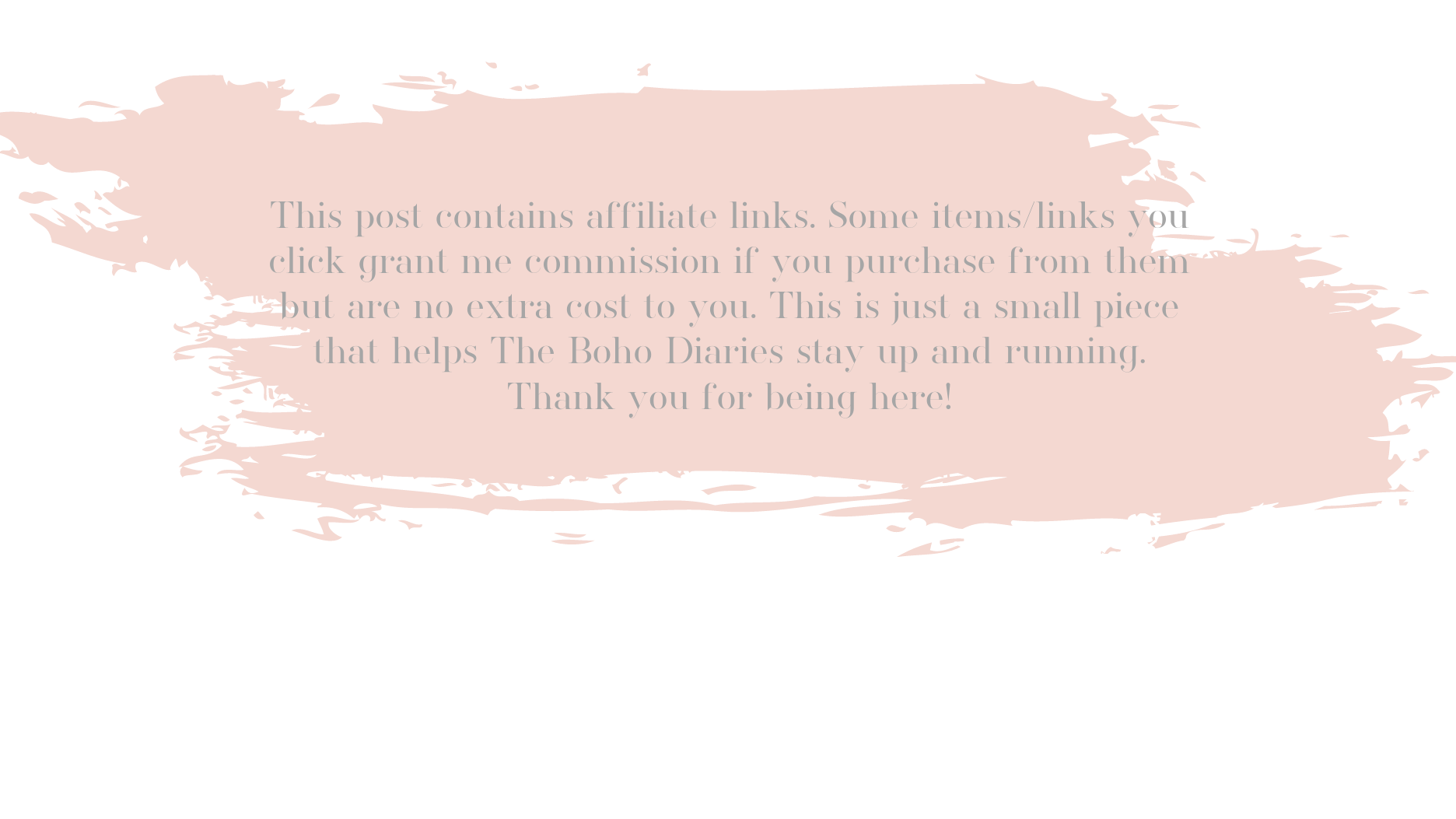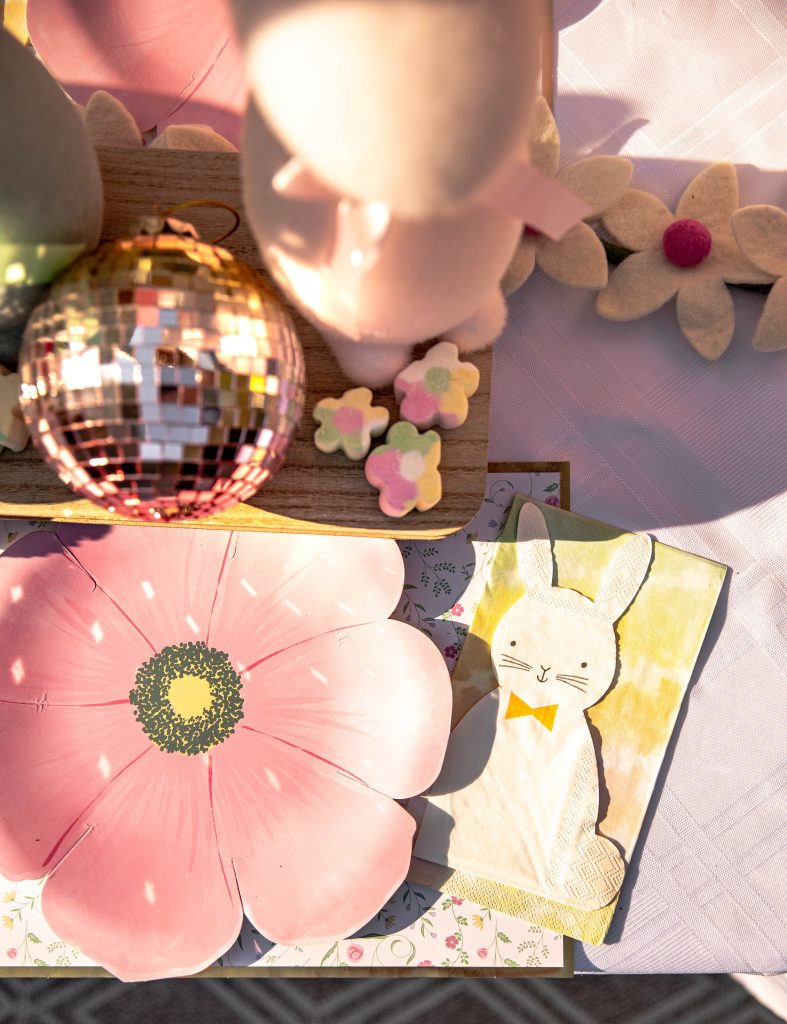 For as long as I can remember, I knew Jesus was my Lord and Savior. I haven't talked about my christian journey on here much, other than I am one, but I grew up with my mom being avid about us being in church, and church activities. I have been active in every church I attend. The community of a church just makes me feel so included and like I want to do more than just sit on the sidelines and watch the action. From Awanas, to starring in Christmas plays, to singing in choir, and volunteering when I can, a church should be like a second home. I have been lucky enough to have that a few times in my life.
The church my family and I attend now I have been a member of since 2018. I was invited there by my best friend. A friend God introduced me to when I was about 12 and never took out of life since. A true blessing in disguise. Easter time is one of my favorite times of celebration both at home and at church. The birth of Christ is of the utmost to rejoice, but the ultimate sacrifice God gives us through his son Jesus, is the greatness celebration of all.
If you are not as familiar with the story, Easter is a Christian holiday that celebrates the resurrection of Jesus Christ three days after his crucifixion. It is a time of joy and hope, as it represents new beginnings and the triumph of life over death. Jesus dies to wash away our sins so that we may live and be free. So my family takes this special occasion and celebrates the blessing of our lives with grateful hearts to God.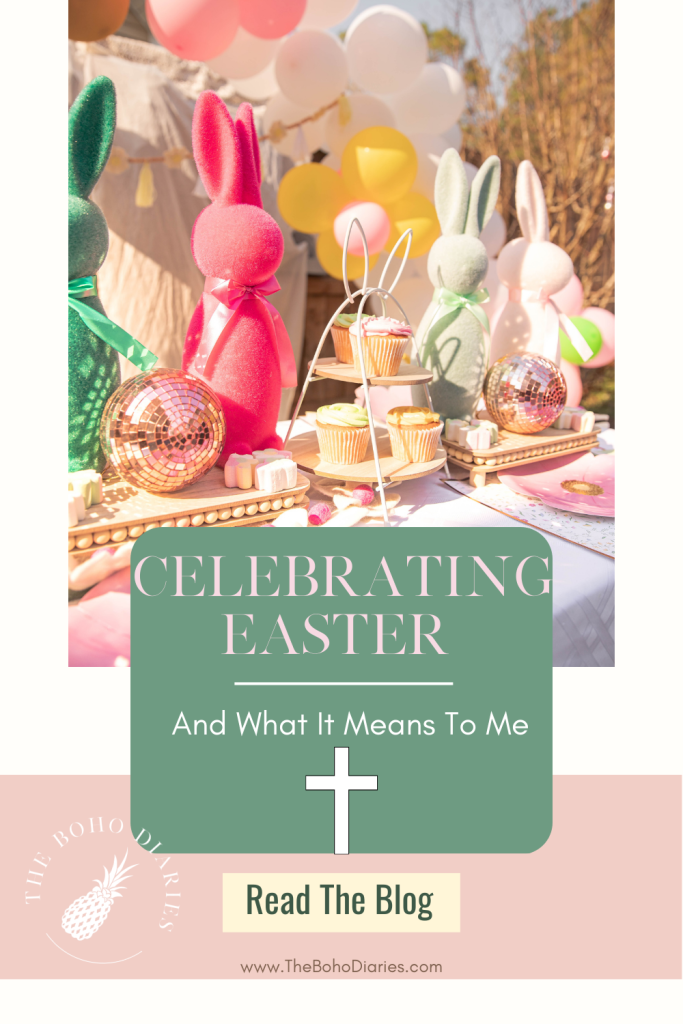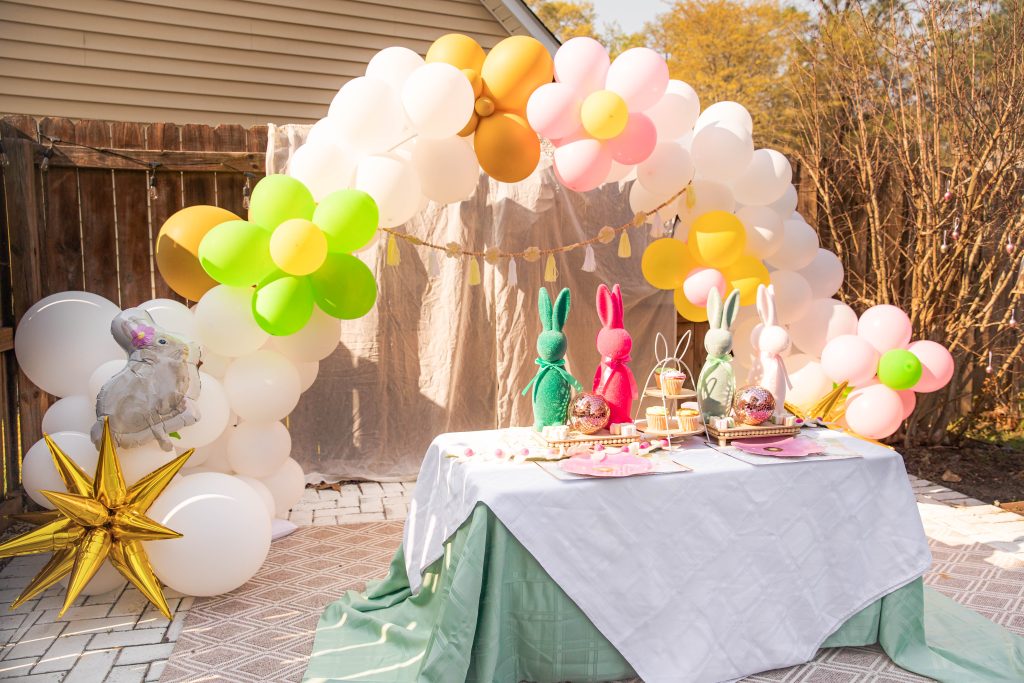 Shop Easter Decor
---

---
My family celebrates Easter by
inviting as many family, friends, and acquaintances we know to church! Then we have our family over for Easter dinner. If the weather is nice the kids play outside and I make a little Easter egg hunt out of eggs filed with treats!
Many people also associate Easter with the arrival of Spring and the renewal of nature. I like to fill my dinner party space with a mixture of real and faux flowers, as well as tons of greenery! It's a great way to amplify the idea of Christ rising again and bringing new life for all of us!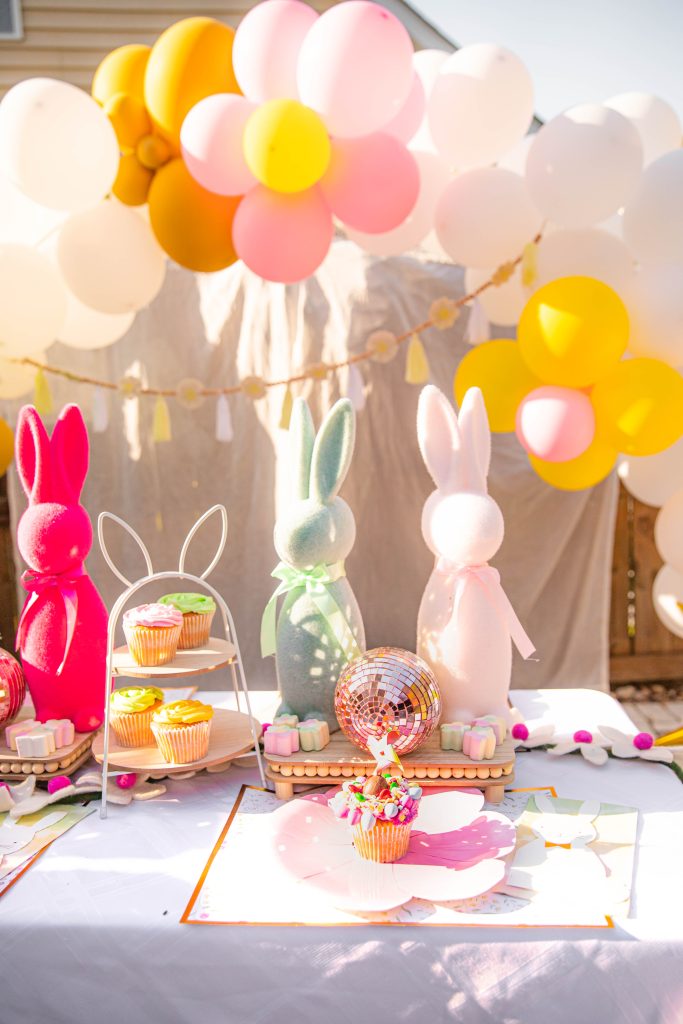 These little flocked bunnies were definitely a bit this year available at Walmart. I ordered mine due to none of my local stores having them (and I have 3 within a 20 mile radius!). I grabbed a few and some of the little flocked eggs and have them all over the house! They are so adorable to use as decor on tables, the front porch, in the girls' room, and fireplace mantles!
These adorable flower plates, bunny napkins, and retro flower marshmallows can be found at HomeGoods. It's such an overlooked spot for party supplies! A lot of my favorite brands are carried there like Meri Meri, My Minds Eye, and more!
I really wanted to do a lot of decorating this year because last year we were in the Bahamas for Easter. I do miss being on blue water, but I love to put together fun soirees like this! Any time I can spoil my family with a sweet get together, I like to go all out. So we will gather in the name of Jesus and praise Him for giving us this glorious chance at life!
I hope you have a wonderful Easter weekend and pray you know that Jesus loves all of you!
Thank you for being here. <3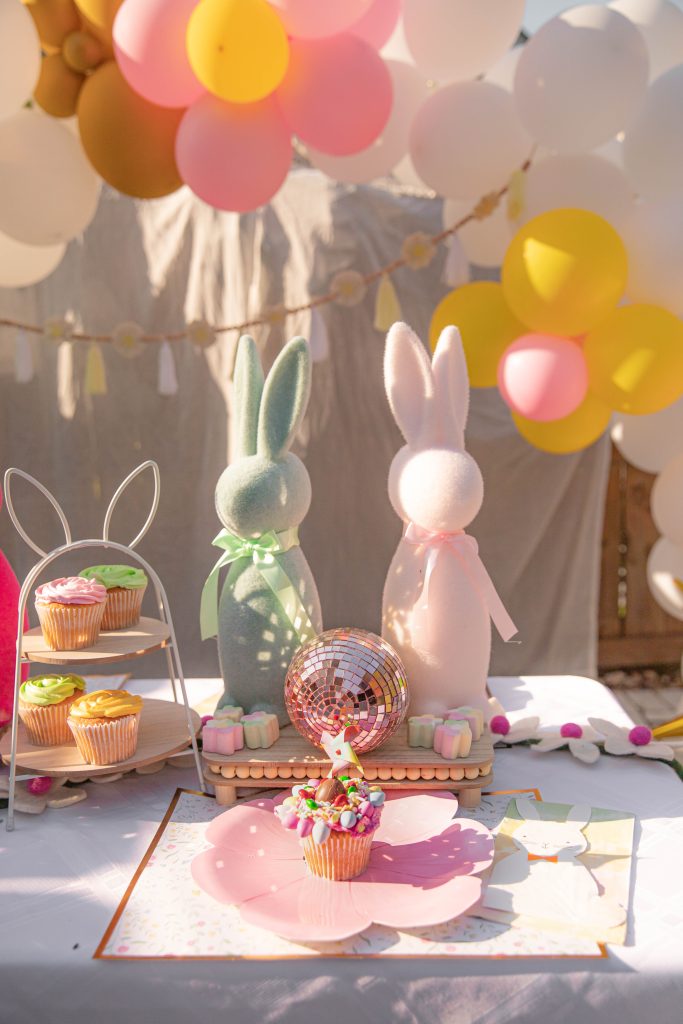 ---
---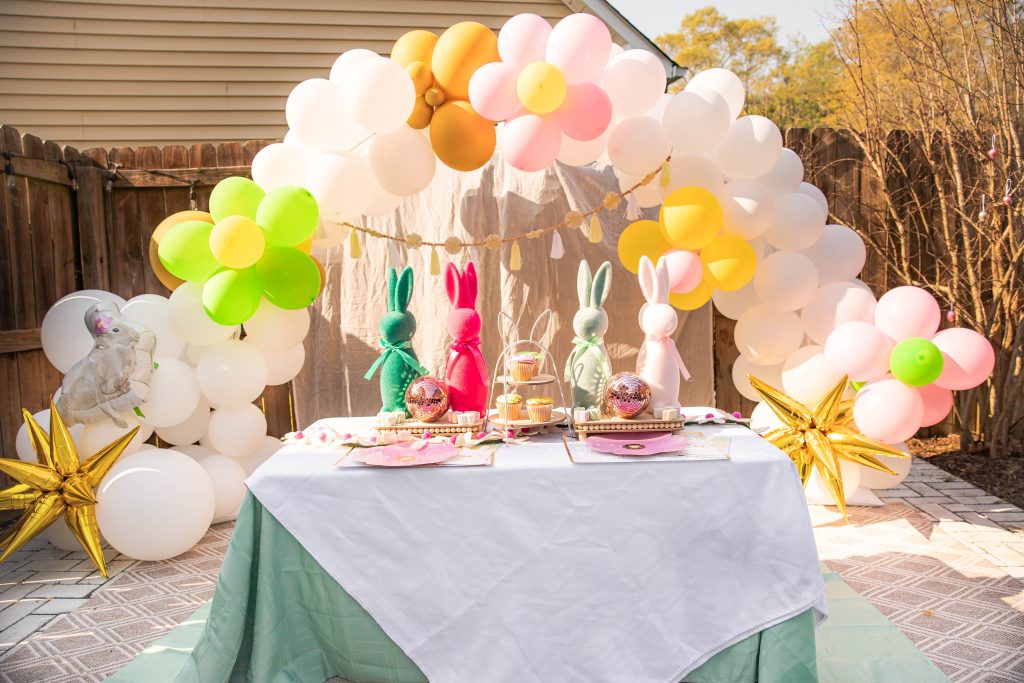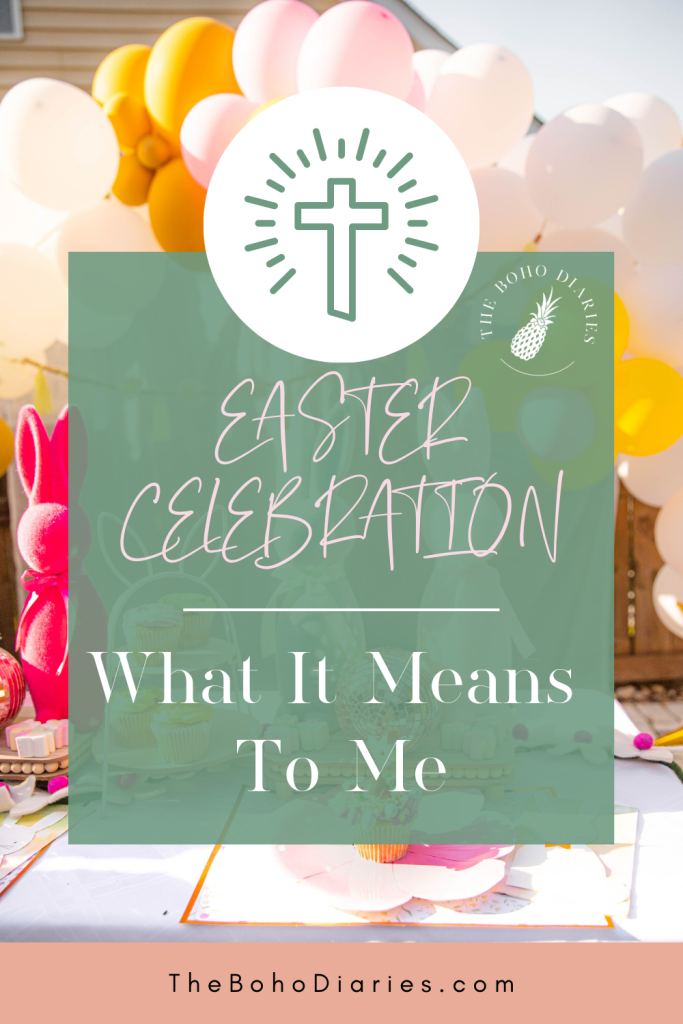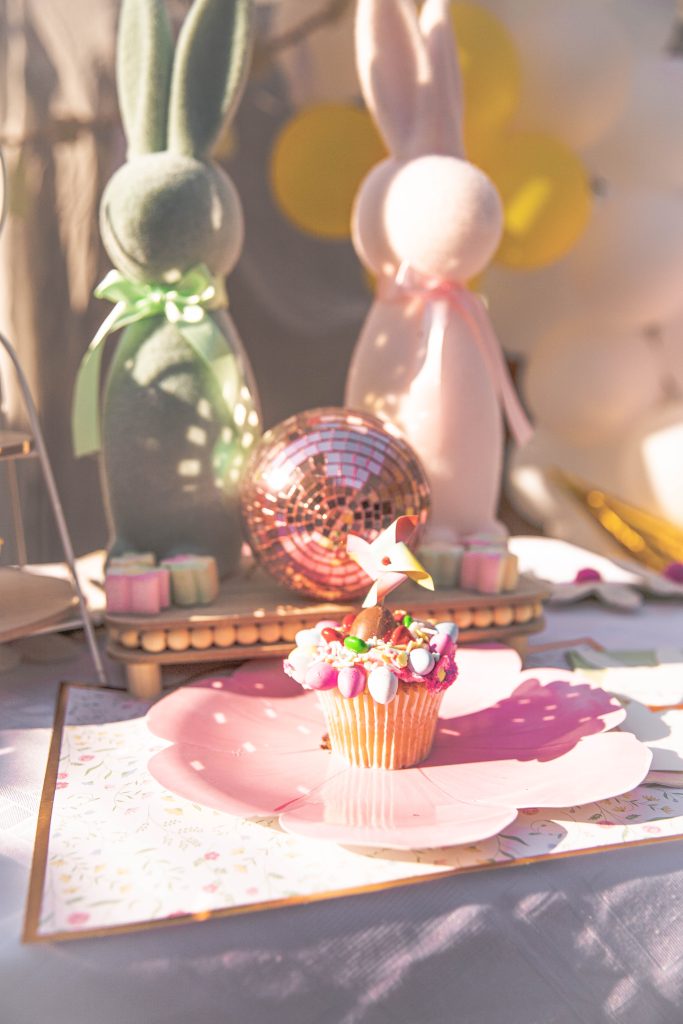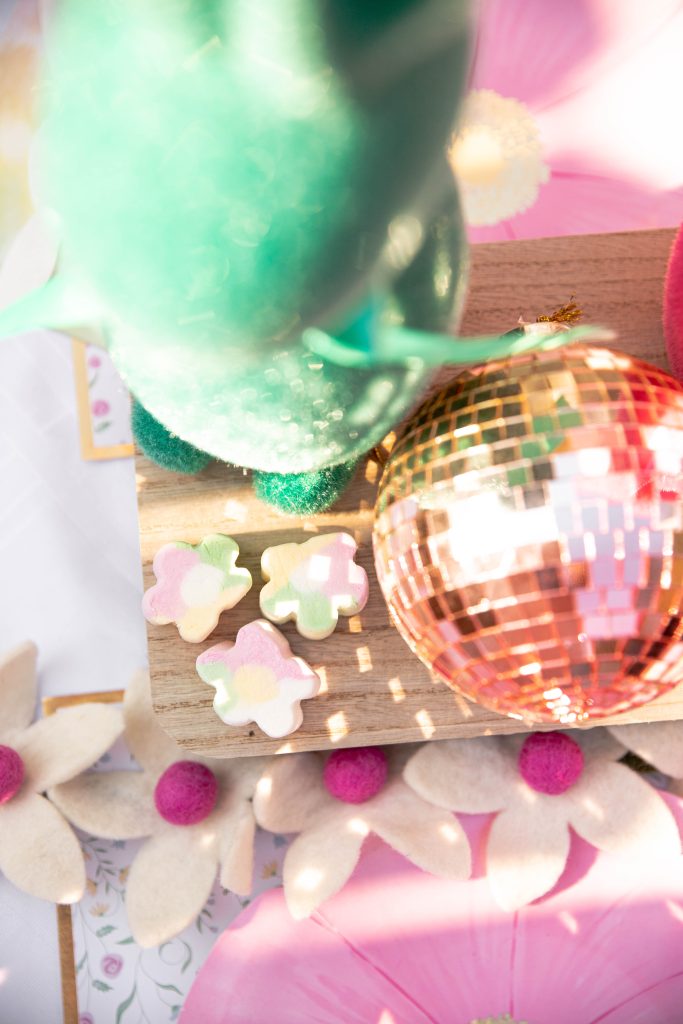 If you haven't seen these, check out some past Easter celebrations with my family!
FAMILY BAHAMAS VACATION HOPE TOWN DAYS 3, 4, AND 5