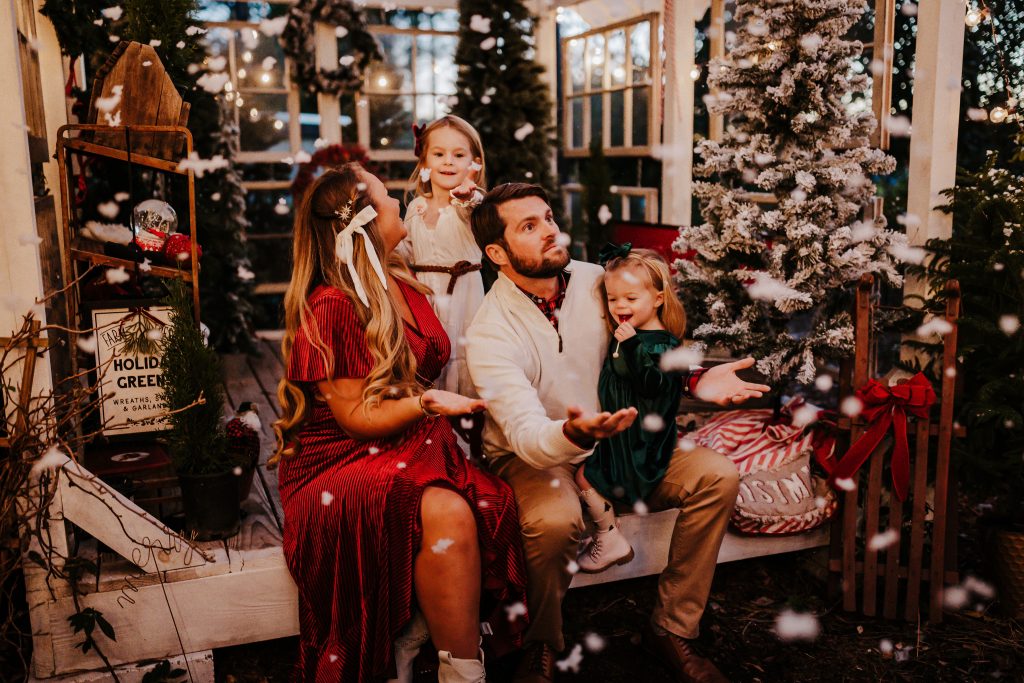 Christmas season is my absolute favorite for so many reasons.
One, the amount of family time increases by about 60%. Another is the fun traditions like gingerbread house making, all the Christmas parties where you can see friends and catch up, ice skating, and tons more. But I would have to say my all time favorite part about what the holiday season brings is the magic. And the magic that was made by Kristin Guynn in these photos she captures of my little Odom crew will be forever cherished.
I believe that a Christmas Family Photoshoot is the The Gift That Keeps On Giving because when you are stumped for gift ideas, this is such a great one to think about. For a mom, grandparents, or even friends, booking a photoshoot for Christmas for them is such a different and thoughtful way to say I love you.
Family Christmas Photos can be hard to organize too. Many family members have incredibly busy schedules, and when the kids get older their social calendars begin to fill up causing even less free time as a family.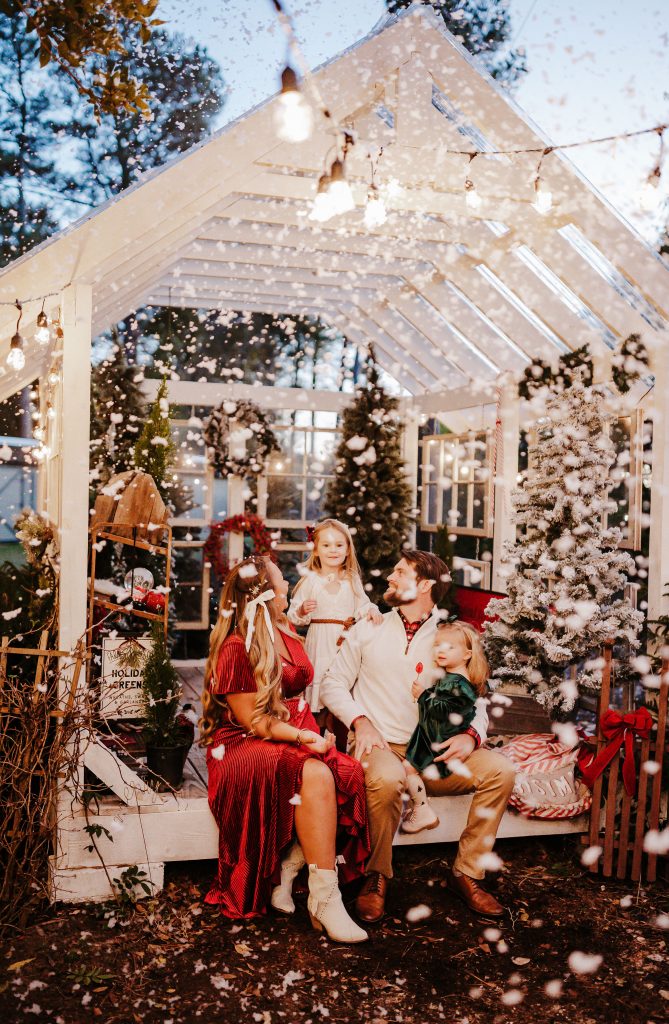 A local favorite photographer of mine, Kristin Guynn, setup the most magical outdoor photoshoot that resembles a small town styled cottage in a snow globe. My family and I felt like we were main characters in White Christmas and Bing would be coming around the corner at any moment.
The snow added the cherry on top
and created the joyful moments you see in the photos. As a crazy busy mom, and photographer, it can be hard to curate everything you need to capture magical moments like these on your own. That's why finding a trusted professional to handle capturing these priceless shots is so important because you can't get this time back. Also bonus, mom is actually in the photos and not the one taking them!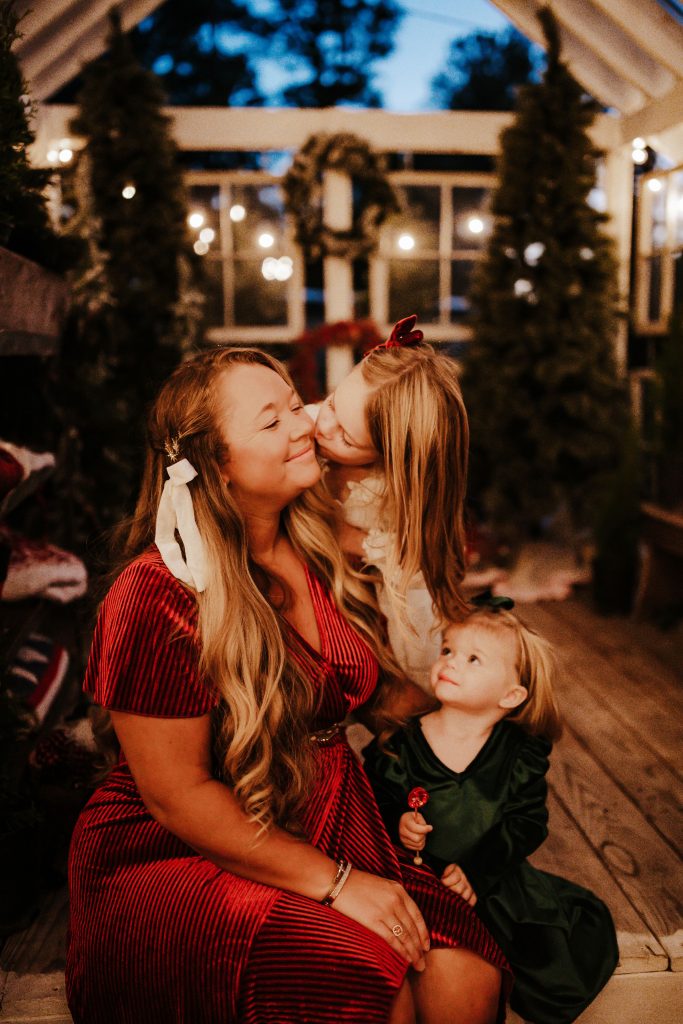 ---
Shop Our Christmas Photoshoot Style

---
If you are unsure of what to get your parents or significant other this is always a great choice.
Family Christmas Photoshoots are the gift that keeps on giving also because when you get the updated professional photos, they make for wonderful gifts! I couldn't tell you how many times I've been told "this is perfect" when giving a grandmother or in-laws updated professional photos of our family or just the girls.
Put them in a nice frame to elevate your gift and slap a bow on it. They will be ecstatic.
After I got comfortable with my camera, I have been taking Christmas photos of the girls every year since Caroline was born. The first post I did including their pictures is my highest ranking one to date! It is Baby's First Christmas Photoshoot Ideas and it works like a charm for me!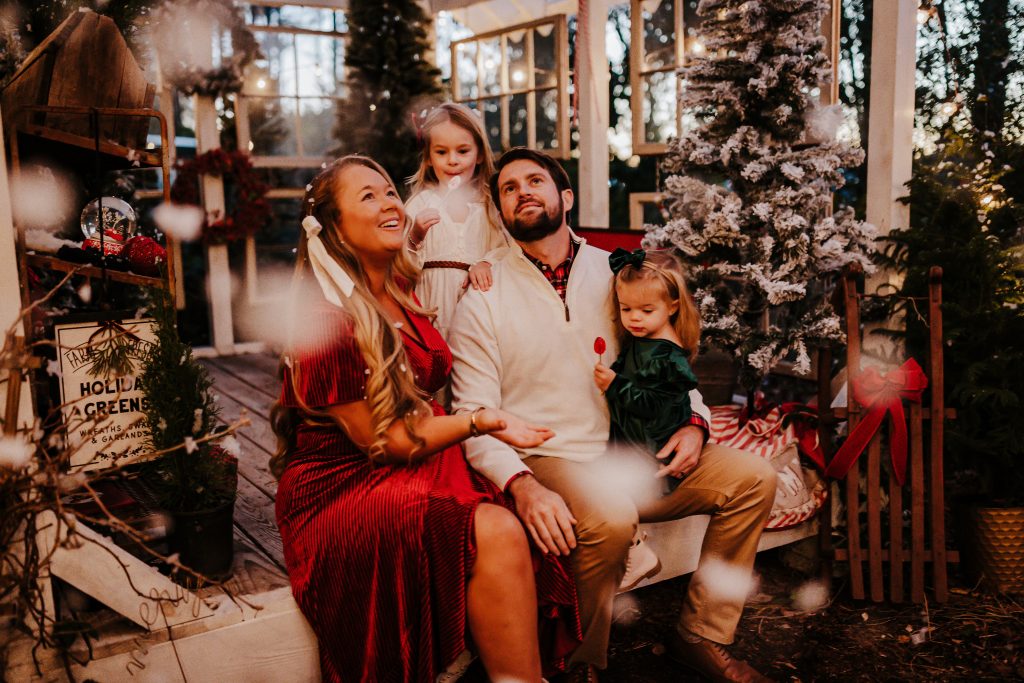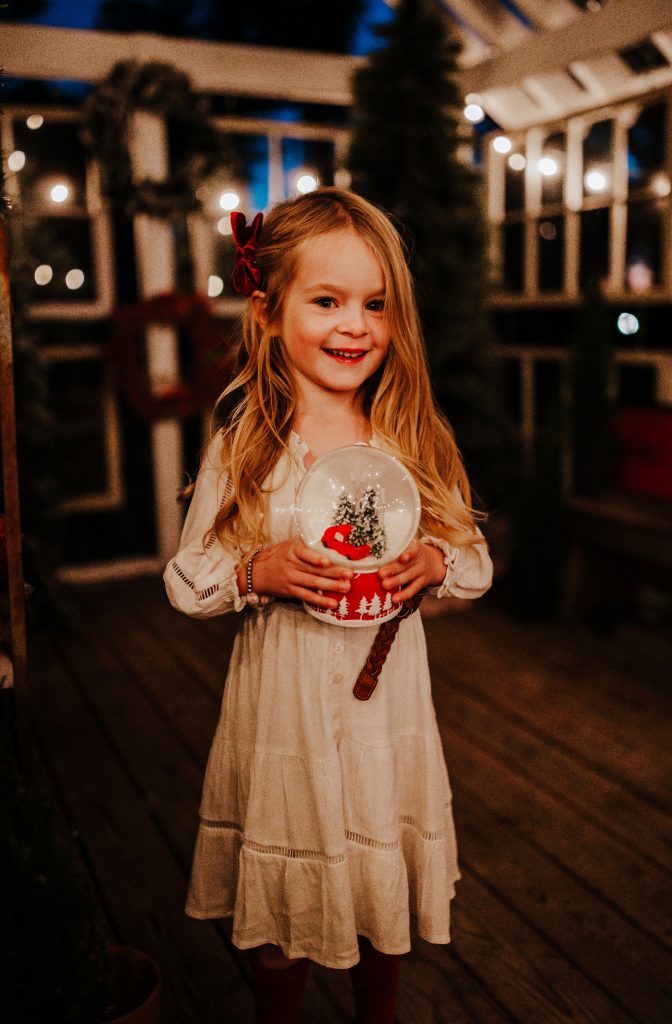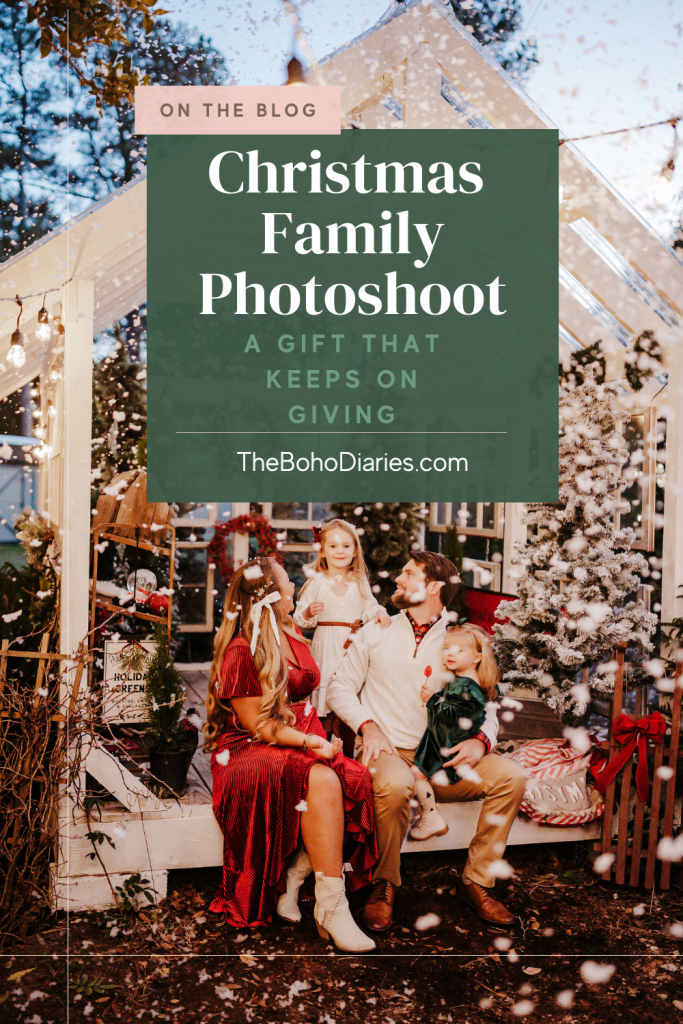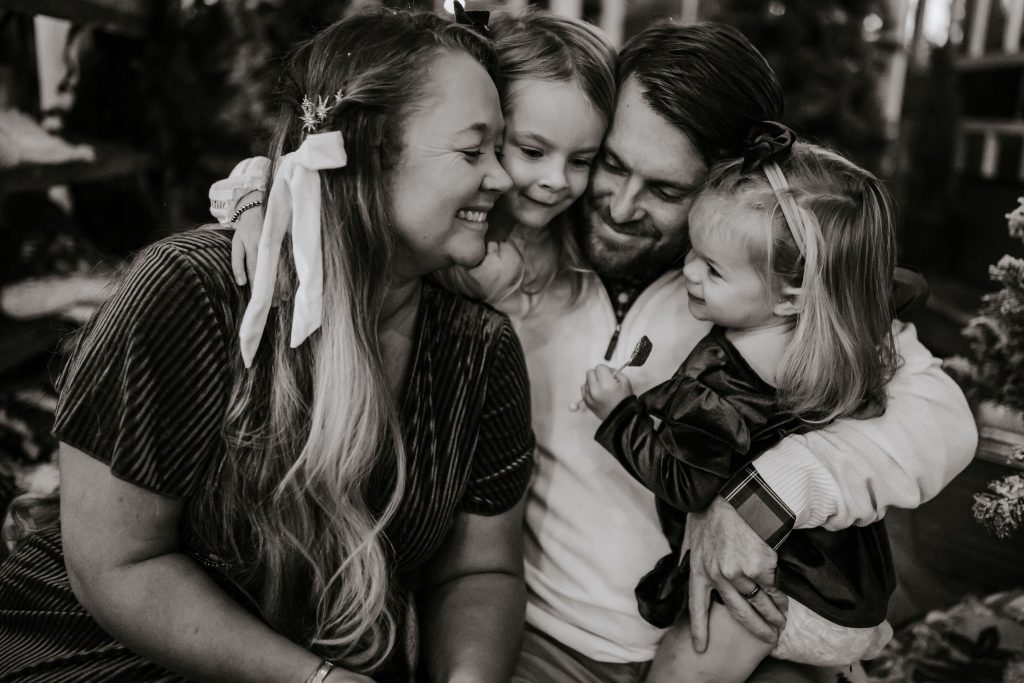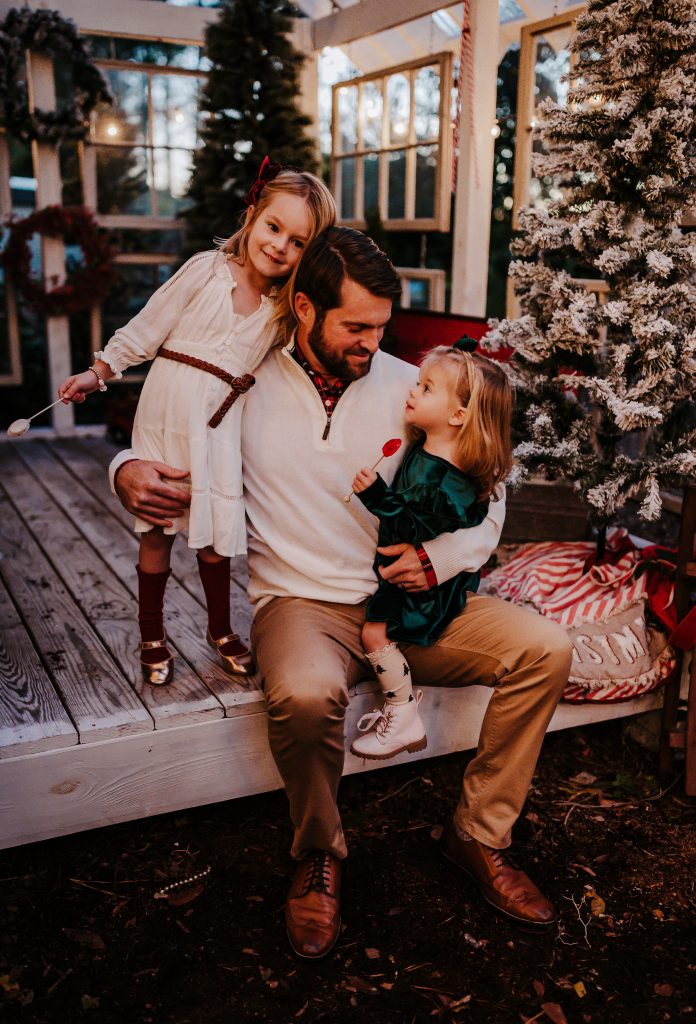 ---
Shop Family Christmas Style

---
Another great reason why Christmas Photoshoots are the gift that keeps on giving is
when you book a photoshoot with your local photographer, that is shopping local. You are gifting something truly memorable to people who will cherish it forever while also purchasing from an entrepreneur supporting their family by the very thing you purchased from them. Shopping small and local is something I have been working on to do more, and I know it can be hard.
Buying a photoshoot is such a wonderful option for all these reasons. It doesn't HAVE to be a Christmas photoshoot. Many photographers allow you to purchase session credits for future use. Mother's Day is one of my other favorite times of the year to update pictures of my girls and I professionally. Honestly, motherhood is a God given gift. and I want to cherish every inch of their faces and mine to see how we grow together over the years.
Think about these things when you make your decisions about gifts this year. For the ones you are hell bent on giving a gift to, but continue to tell you they don't want or need anything, this is it. Family Christmas Photoshoots are the gift that keeps on giving and living for years to come.
Merry Christmas!