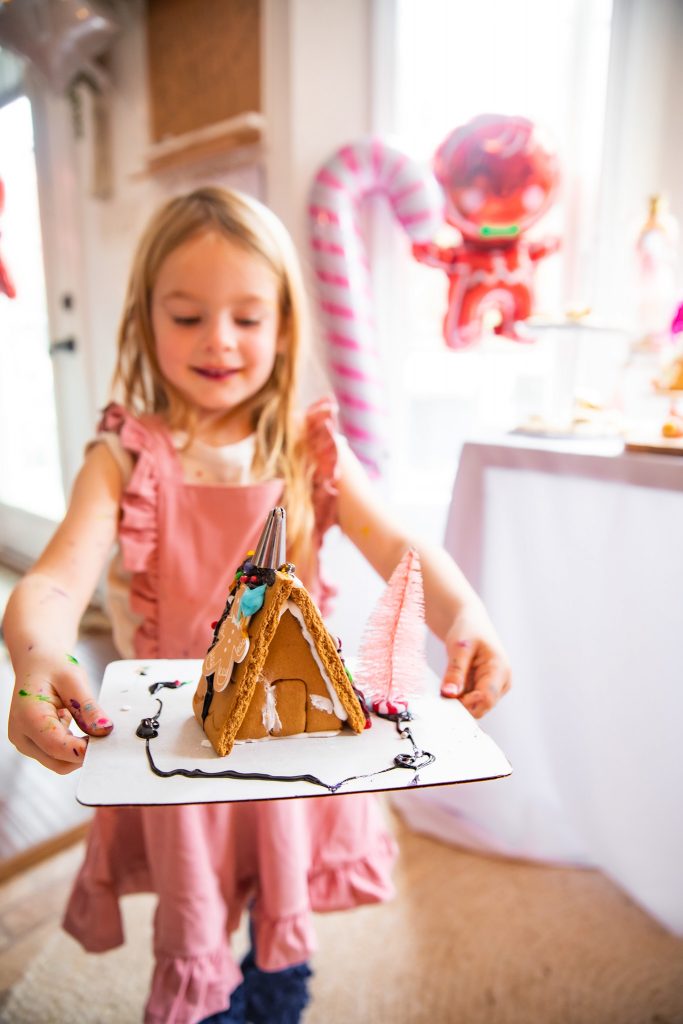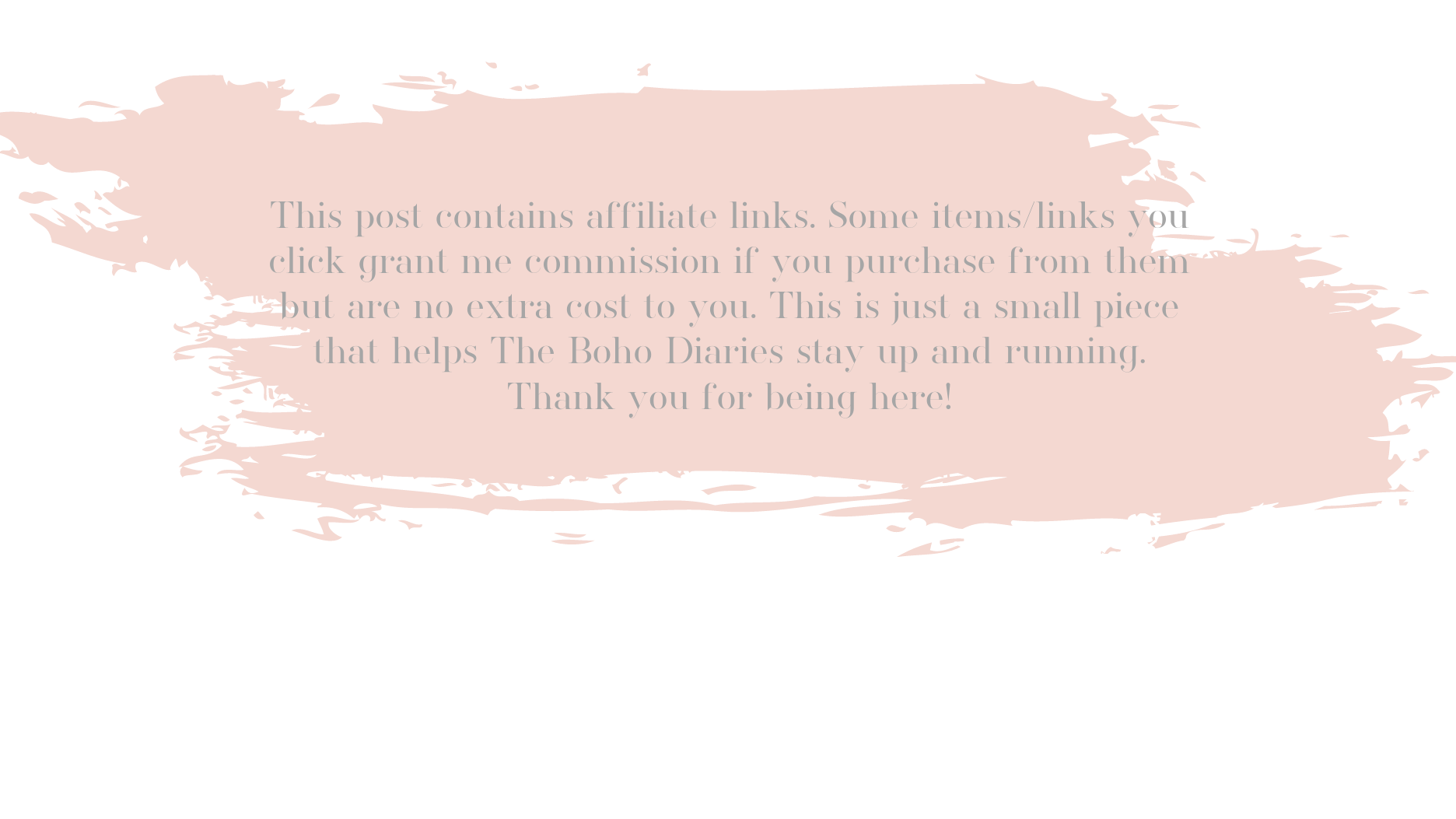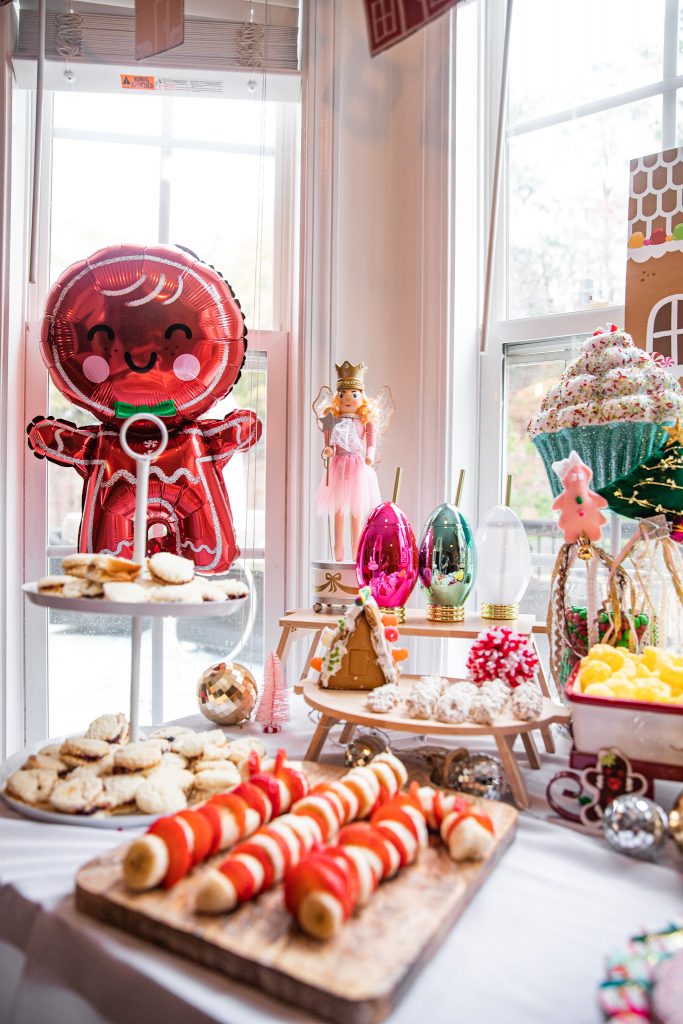 I get overly excited when I prepare for Christmas parties.
This is my second year of hosting a Christmas Ginger Bread House party and I get a kick out of watching the creativity of these kids! I try to put on parties I know my daughters would enjoy, and encourage their friends to partake in things that we love to do all the time! Decorating a gingerbread house is just a fun way to let loose during the holidays and lots of times the adults join in too!
I often speak about the 3 Pillars That Make A Great Party, and this party was not short of any 3. I setup an activities section, the snack area, and the eating/hanging out area that is much cleaner than the activity area. Having these 3 specific areas keeps the party interesting, flowing nicely, and more spread out.
Though this year went really well, I think next years' Christmas party will be cookie decorating. Kids can do a lot more and there are more options for guests. The houses are great, but for best results I recommend pre-building them for the kids. Or, if you plan on having your guests build them, plan an activity for right after the house building. It takes a little bit for the icing to congeal the house together so I recommend doing it beforehand!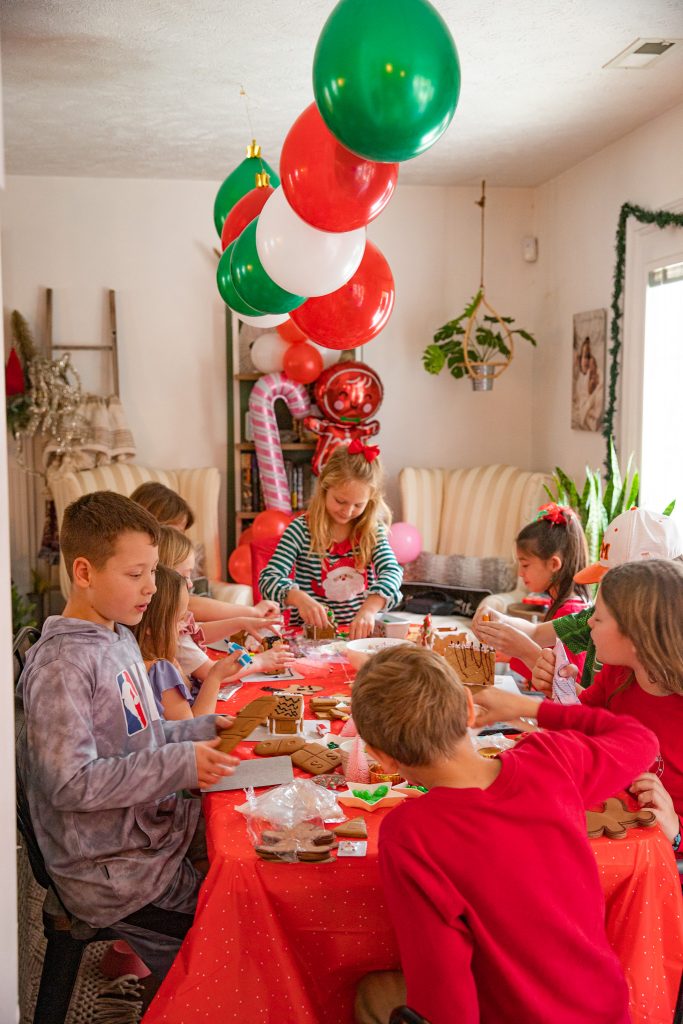 ---
Shop Gingerbread Kits

---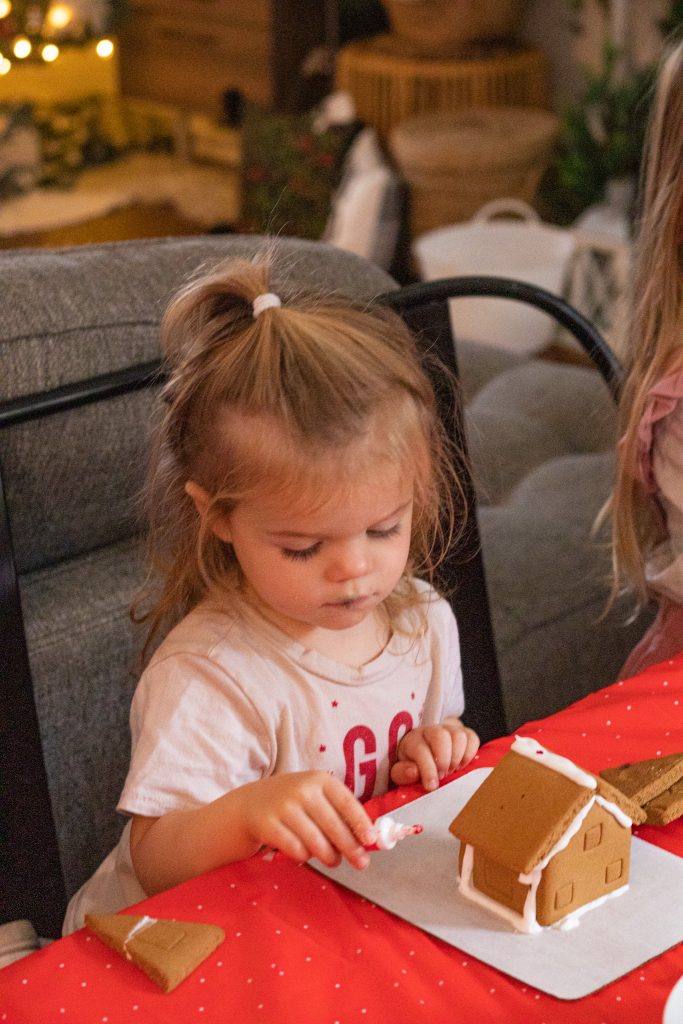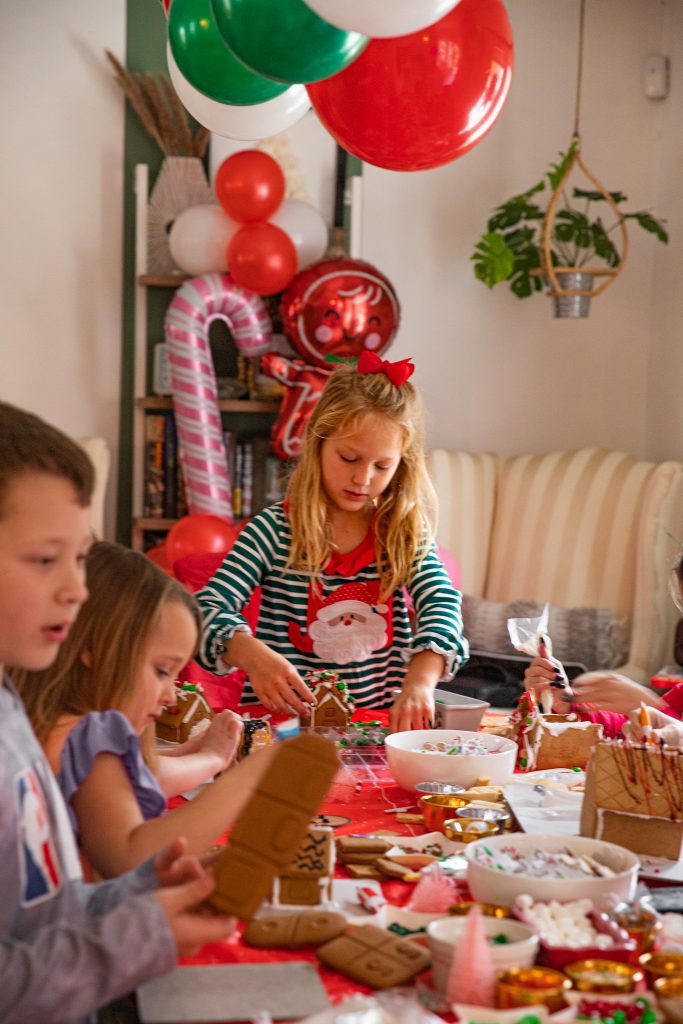 ---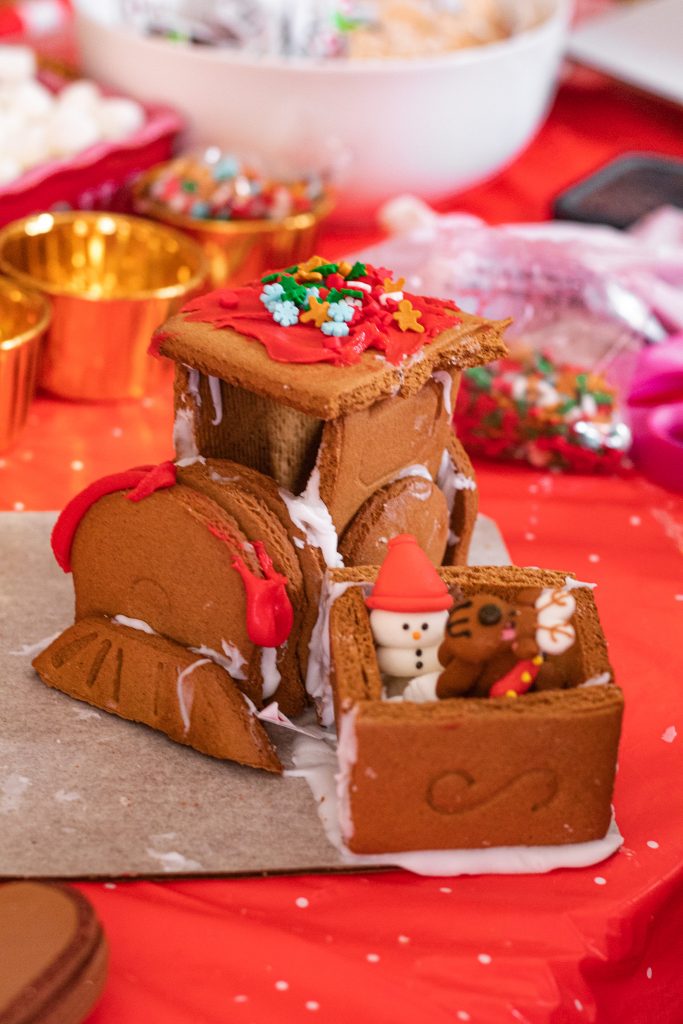 ---
One of my favorite things about hosting is setting a table. I seriously love to set a party table! A food and snack table at Christmas is such a fun endeavor because there are amazing dishes you can make. This is the second year of making the Christmas tree charcuterie tray, although many thanks to Sam and Chloe for taking the direction and completing that masterpiece for me!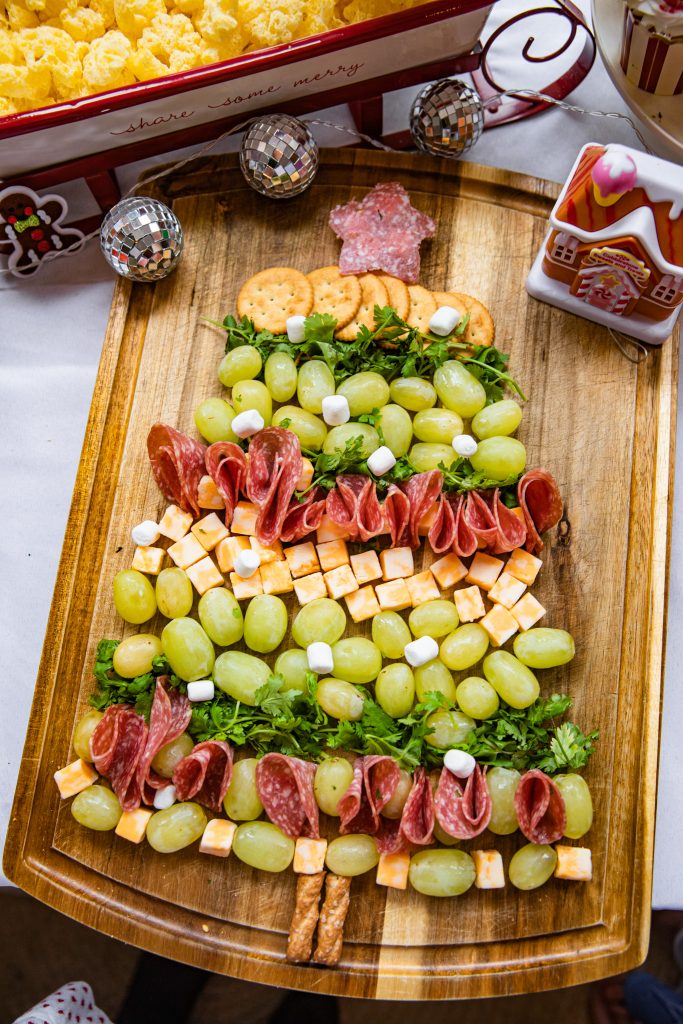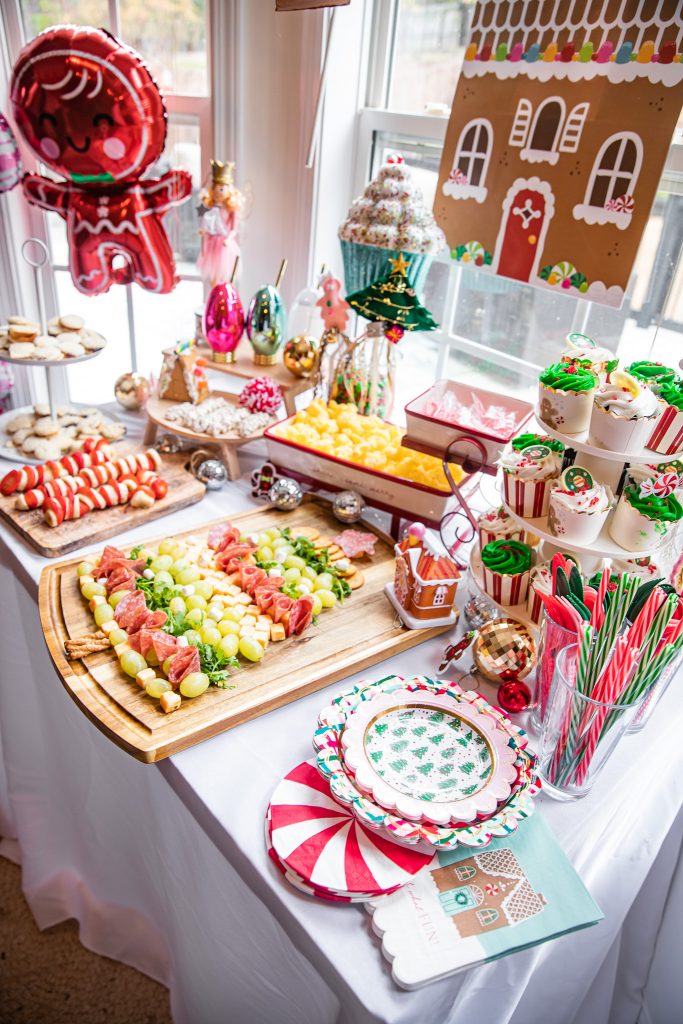 I brought back the candy cane platter too, except this year instead of the tomato and cheese, I chose the fruit platter route. Strawberry and banana slices laid out and curved at the top like a candy cane. Add a small bowl of yogurt and this makes for a really fun Christmas party kids dish!
I used disco balls for accent glitter and shininess on the table. It adds that little bit of magic, especially when the table is next to a bright window.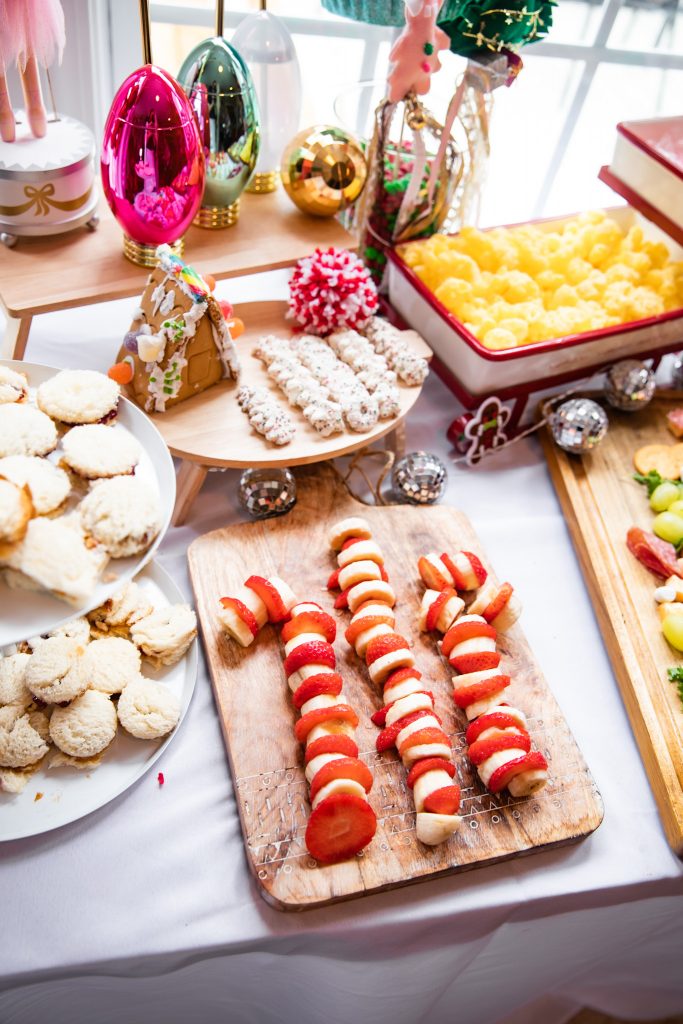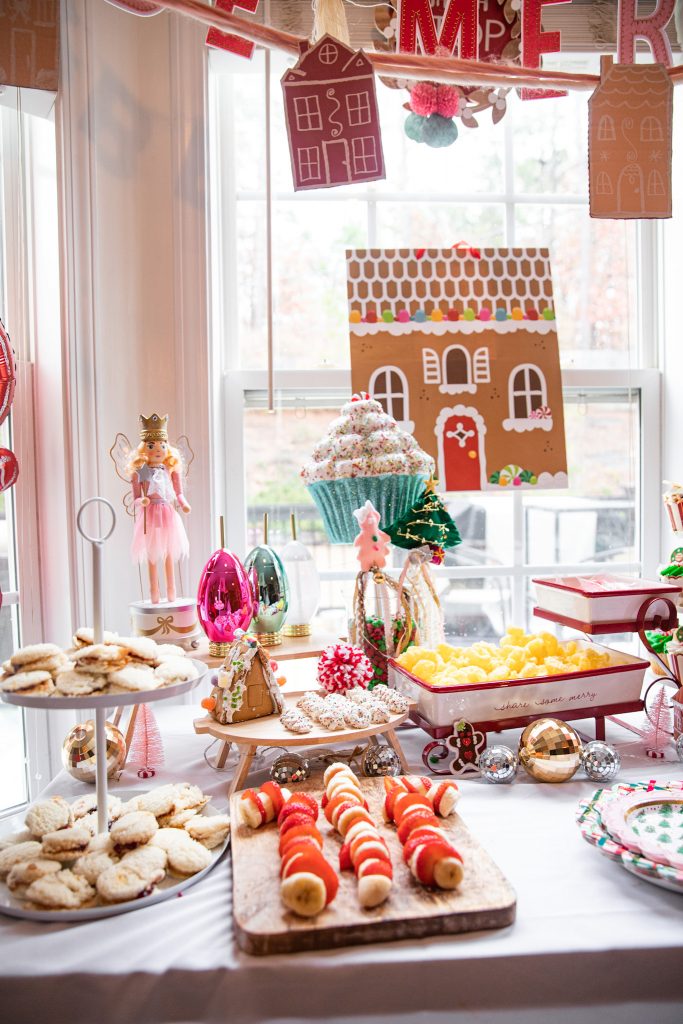 ---

---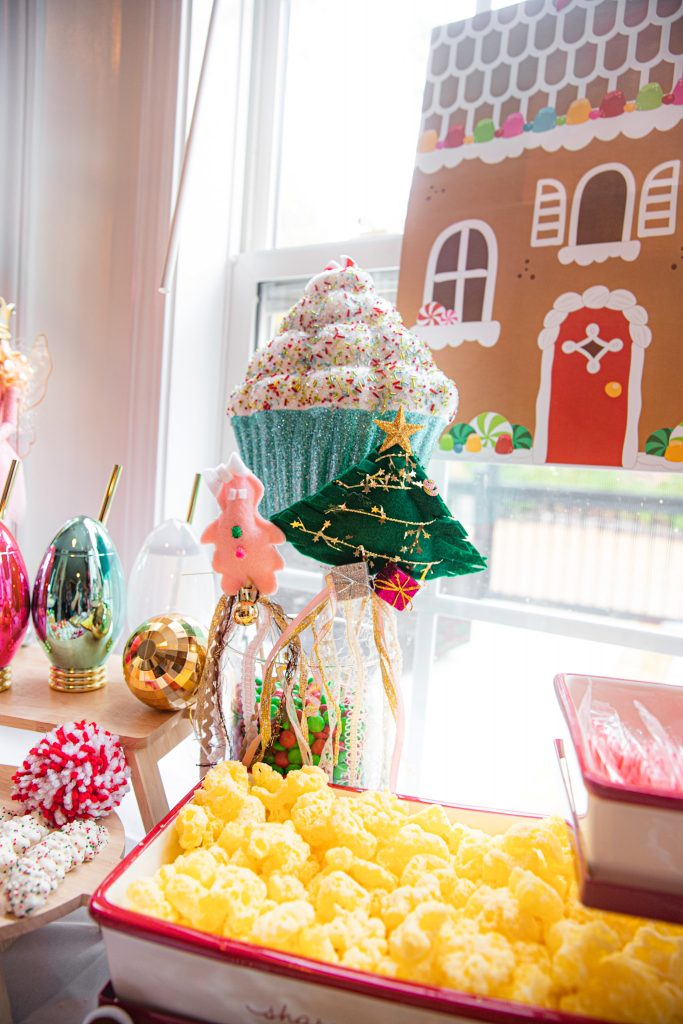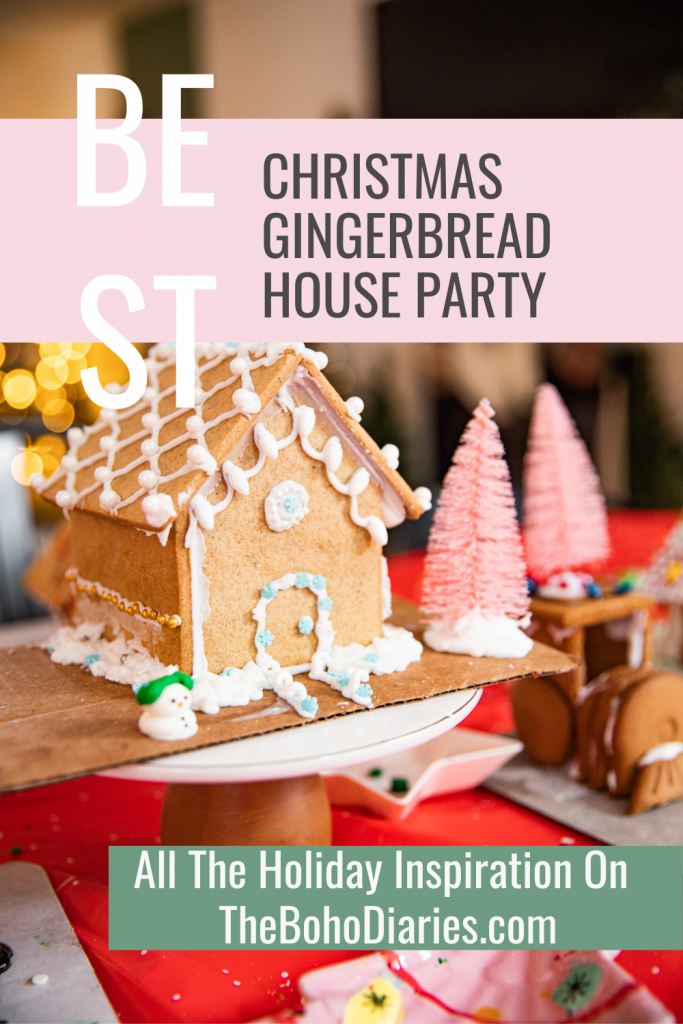 The final party area
is the dining space. I like to setup a table away from the activities where the guests can eat without clutter everywhere. I found the cutest Christmas table ware I knew would be perfect for this party which was this adorable collection by Occassions.byShakira in collaboration with My Mind's Eye.
From the table runner to the snowy house plates and the adorable "Oh what fun!" napkins, it pulled the table together perfectly. I am so glad I had some left over too because I definitely want to use these place settings again this season!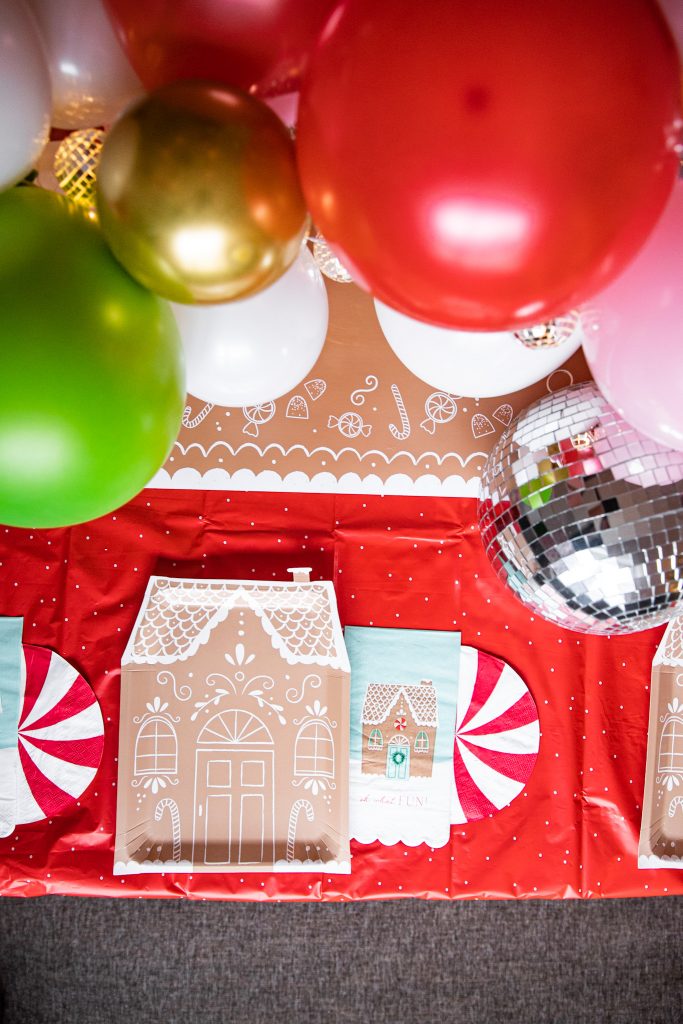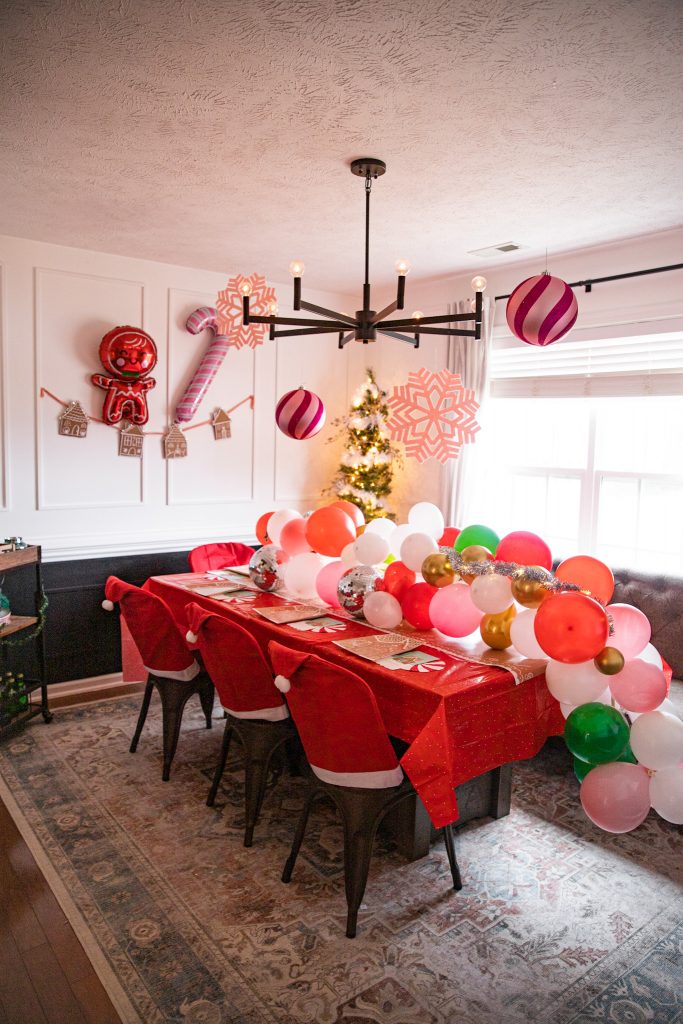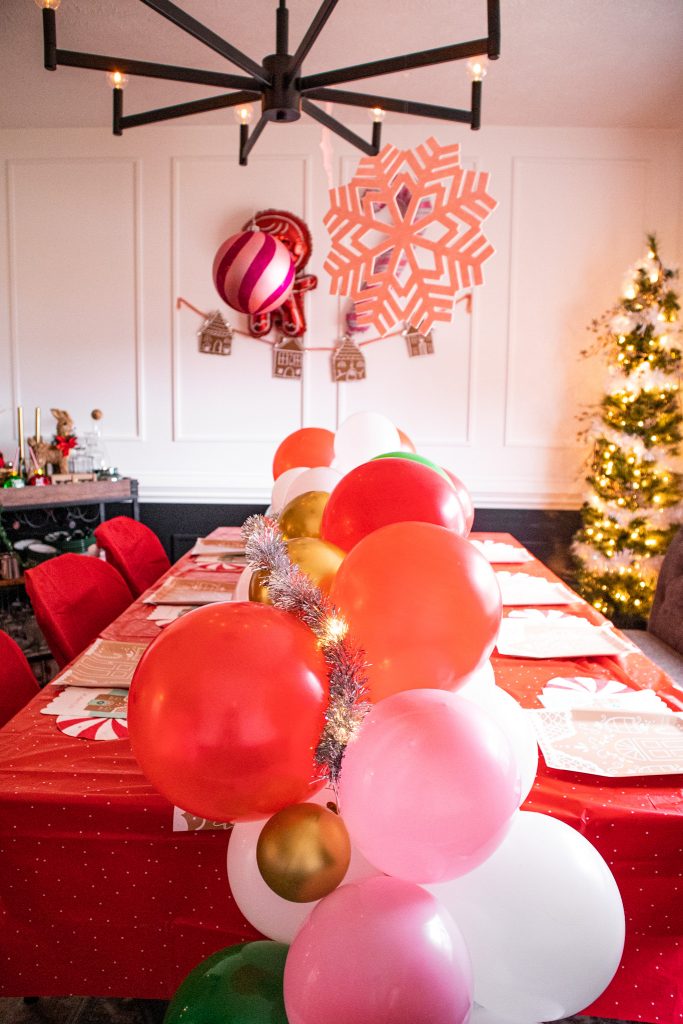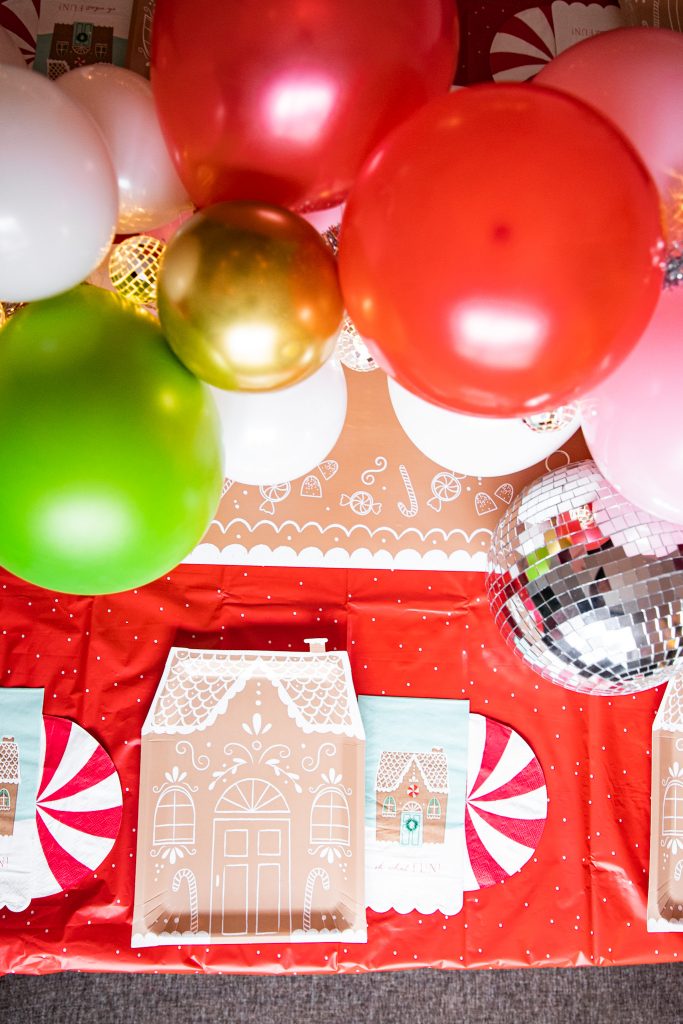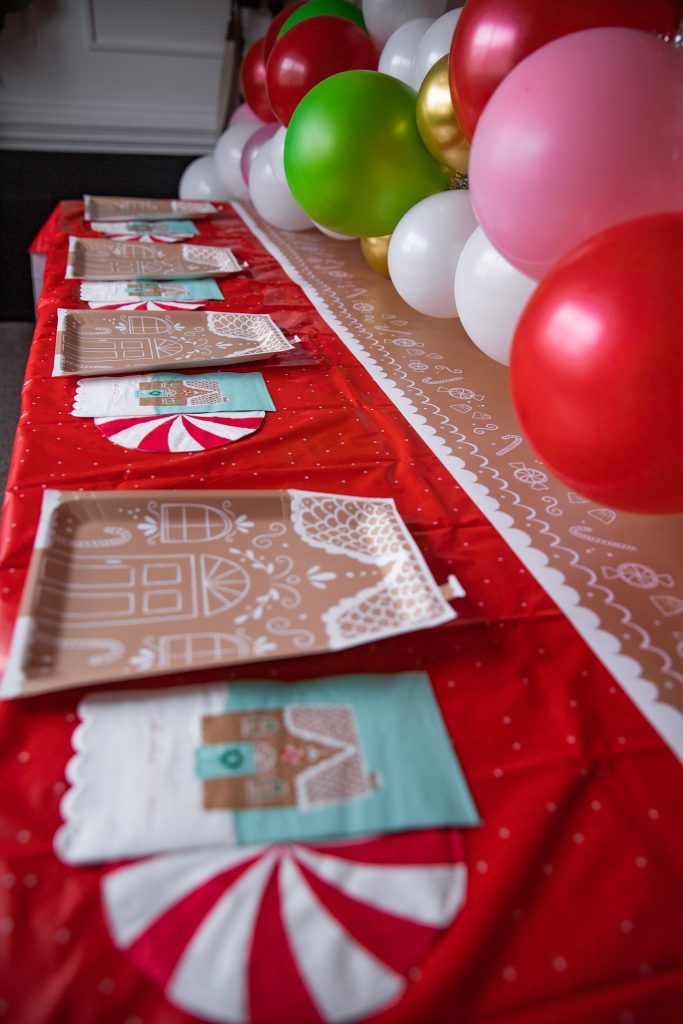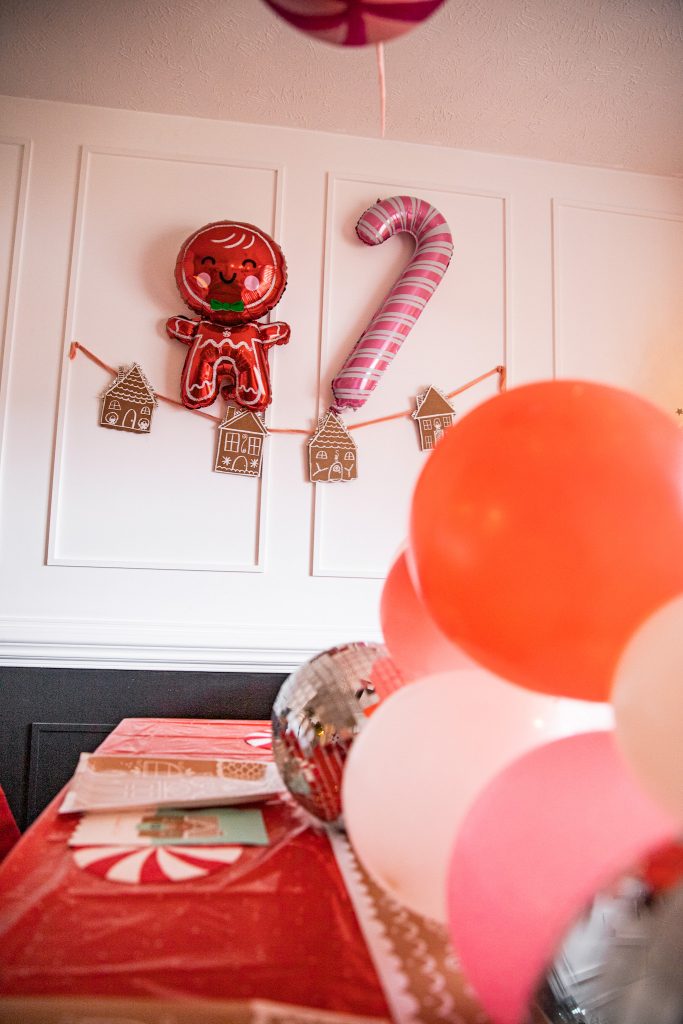 A Christmas Gingerbread House Party is the perfect way to bring friends and family together for laughs and creativity. I love it because I get to see each one express their own take on their little homes. We laugh and eat yummy treats and have a great time next to twinkling lights listening to Bing crooning Oh Christmas Tree on the record player. Caroline wore a corduroy twirly dress that I'm sure you will be seeing a lot of over the next couple weeks as she is obsessed, which makes my girly-mom heart happy!
Christmas Party Style
I look forward to keeping up this tradition for years to come. I love looking back on older posts too. Seeing where I started and how much the party as evolved over time is so interesting and fun! See past Christmas posts below.
I hope you found some inspiration for your own Christmas Gingerbread House Party this season. I've linked a lot of the items I used here on the post but please feel free to email me anytime with questions about this party! Hello@thebohodiaries.com is best to use!
Have a wonderful holiday season and a very Merry Christmas!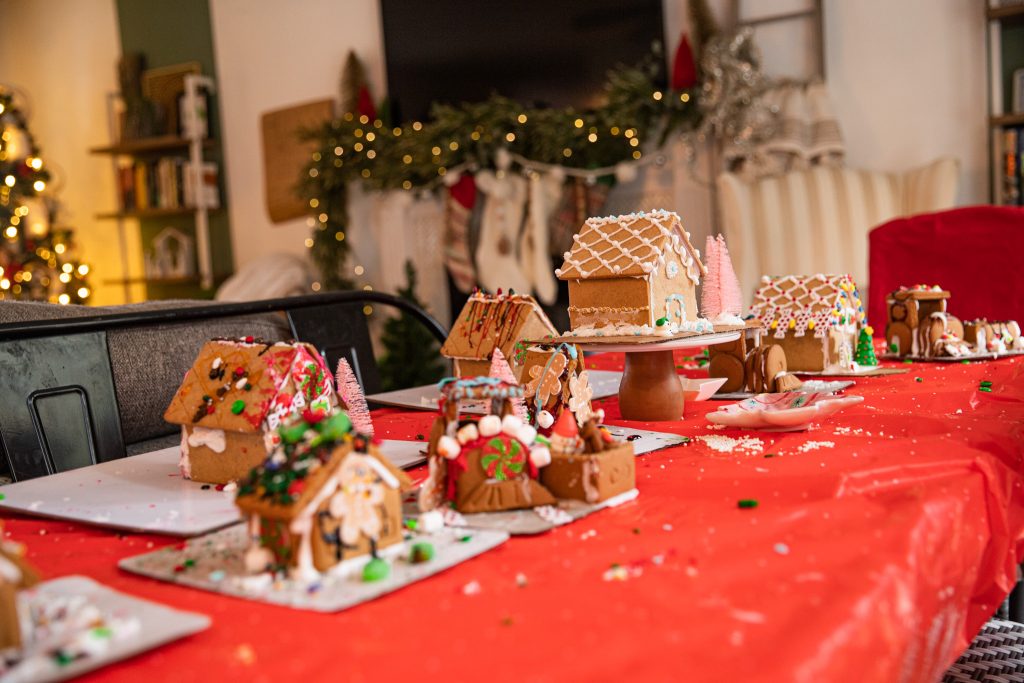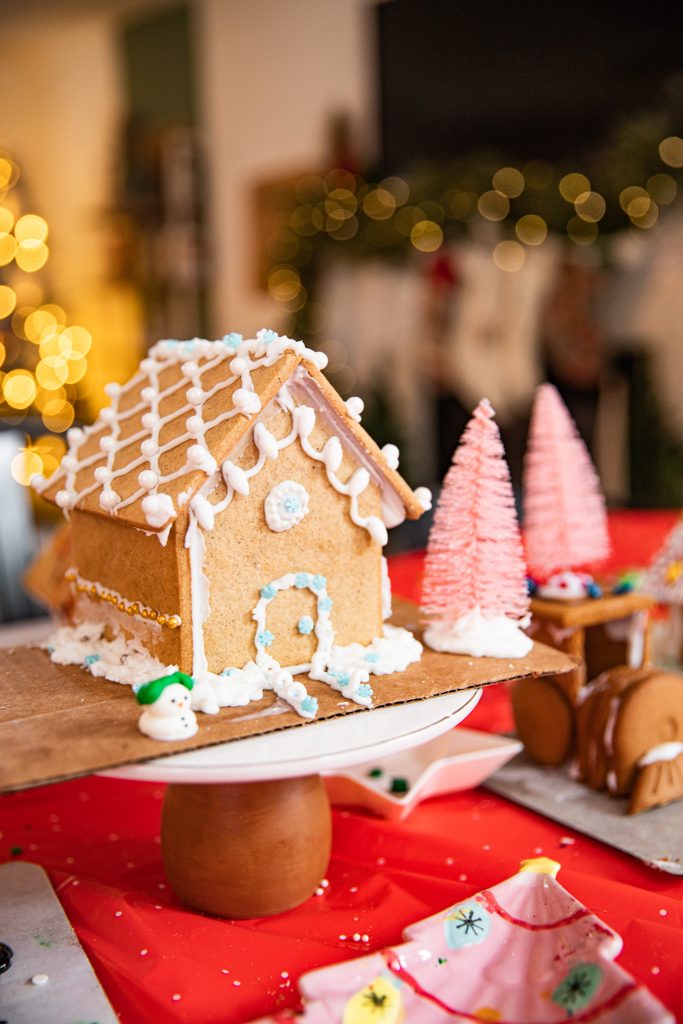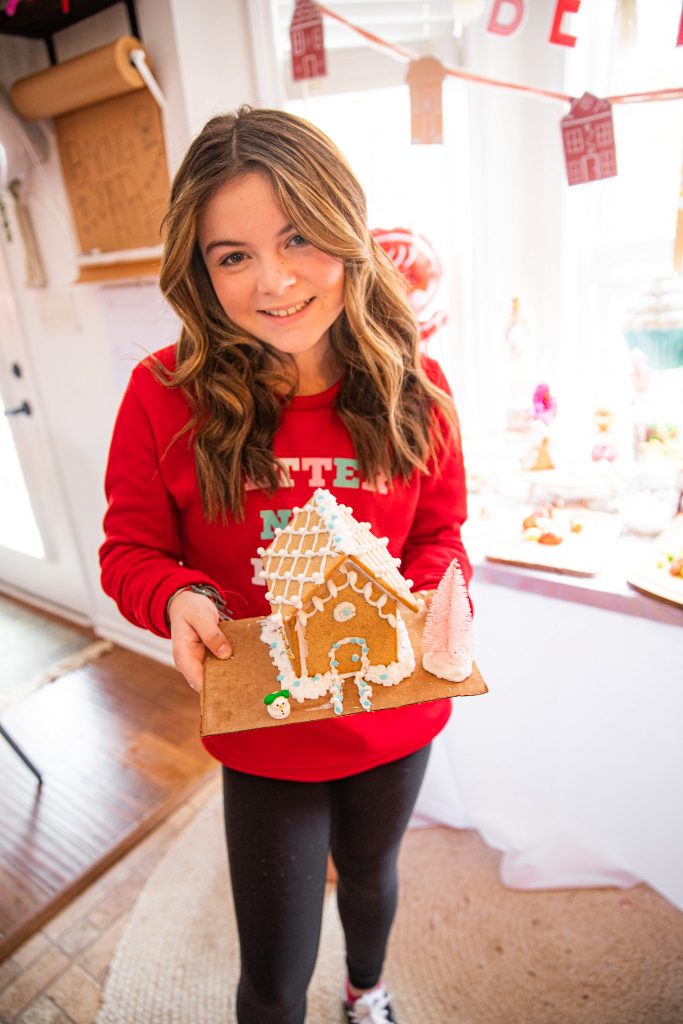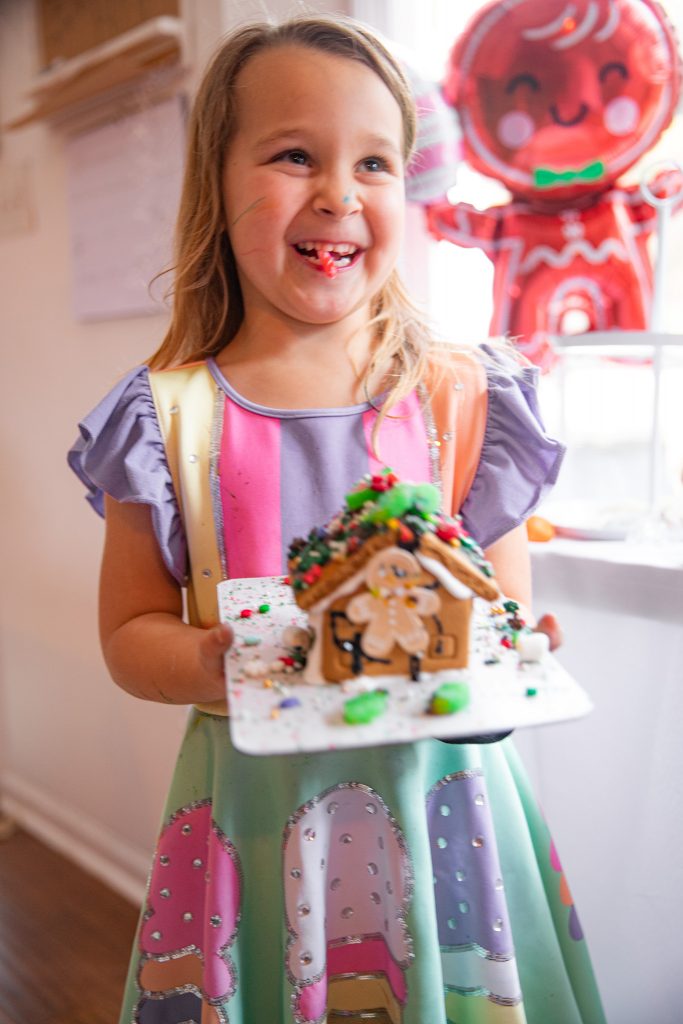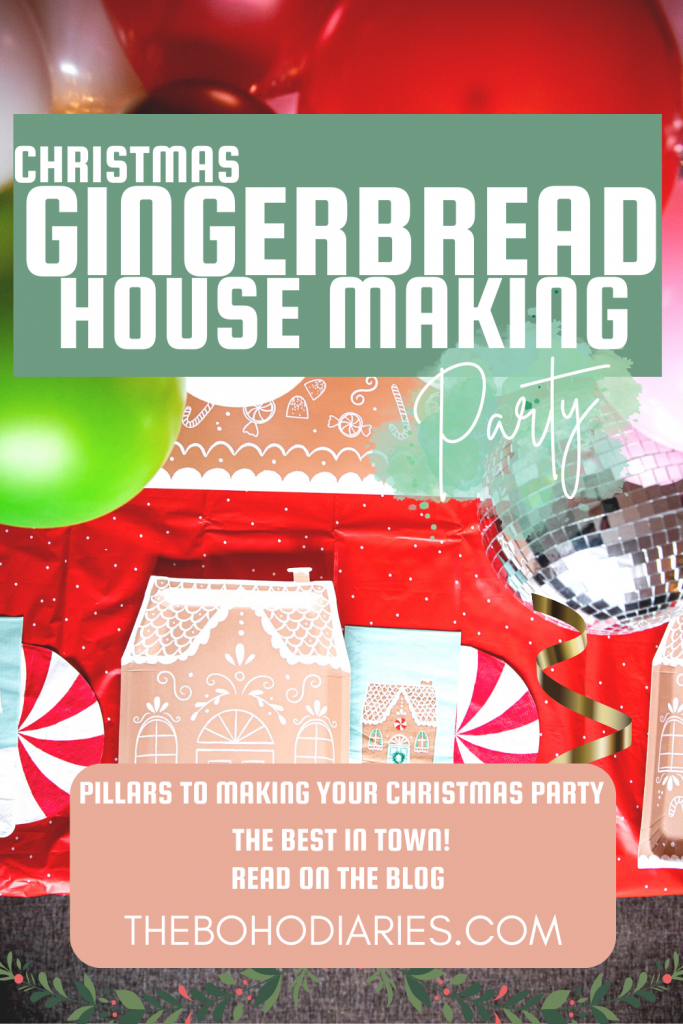 ---
Looking for more Christmas Inspiration?
Head to these blog posts next!
GINGERBREAD HOUSE MAKING CHRISTMAS PARTY
ELF ON THE SHELF IDEAS FOR CHRISTMAS
CLASSIC CHRISTMAS DINING TABLE DECOR
---
Shop Christmas Party Details
---