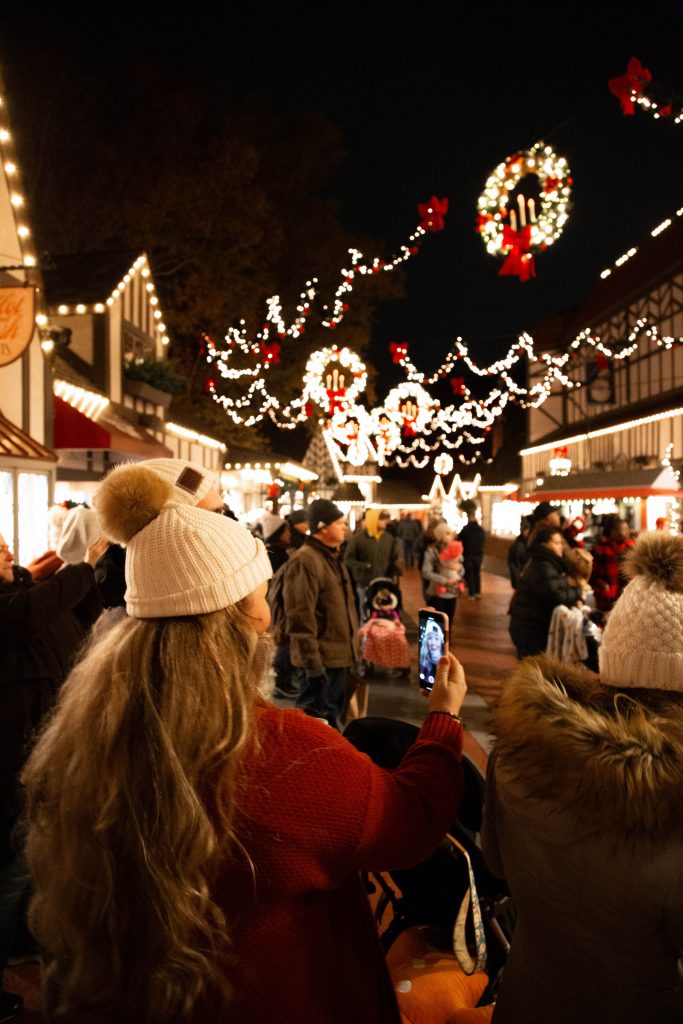 This visit to Christmas Town Busch Gardens Williamsburg was a hosted visit by Busch Gardens. All thoughts and opinions I write are my very own.
---
Do you have a favorite season? I know many people would say Christmas for many different reasons. I can honestly say summer is my favorite season, but Christmas is my favorite time of year, if that makes any sense. The magic that surrounds Christmas is always so heartwarming and makes me feel extra grateful for everything I have been given. We started our Christmas season this year by visiting Christmas Town at Busch Gardens Williamsburg, Virginia. Every year Busch Gardens closes for a week or two to transform the park into a Christmas dream world with using over 10 million twinkling lights, full Christmas decorations, and crew members dressed like they walked straight out of a Charles Dickens novel. This was our first year going and was also Caroline's first amusement park experience ever.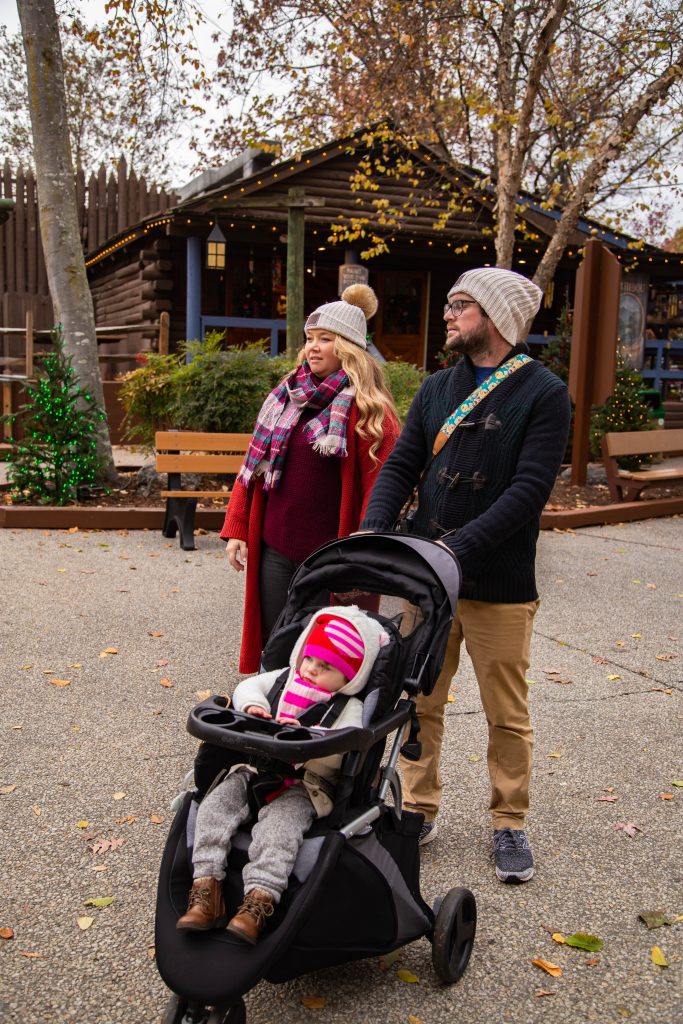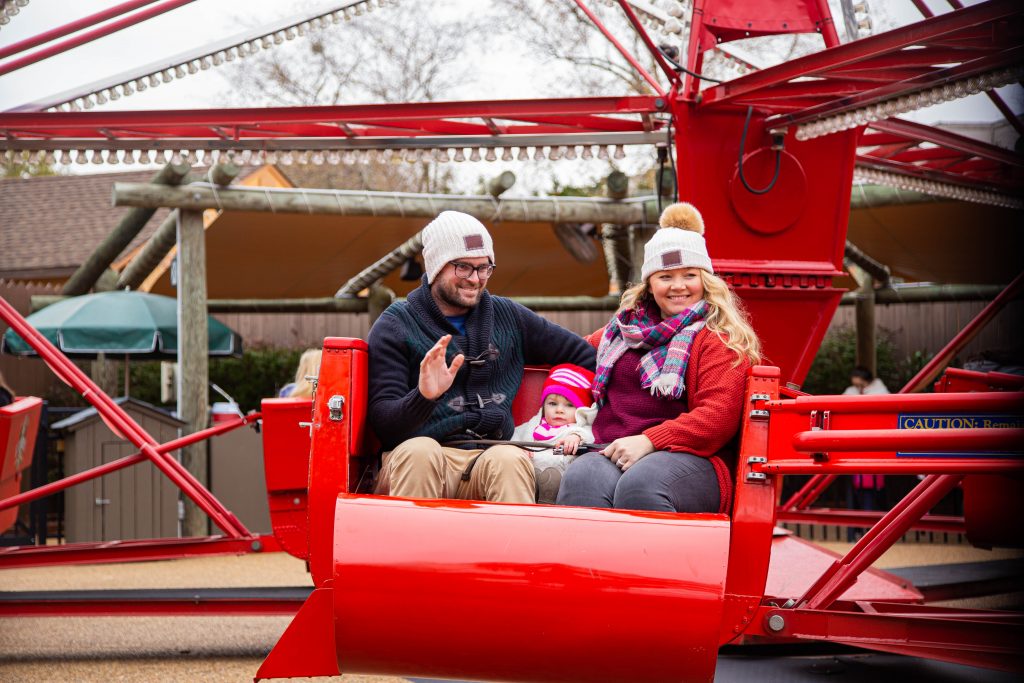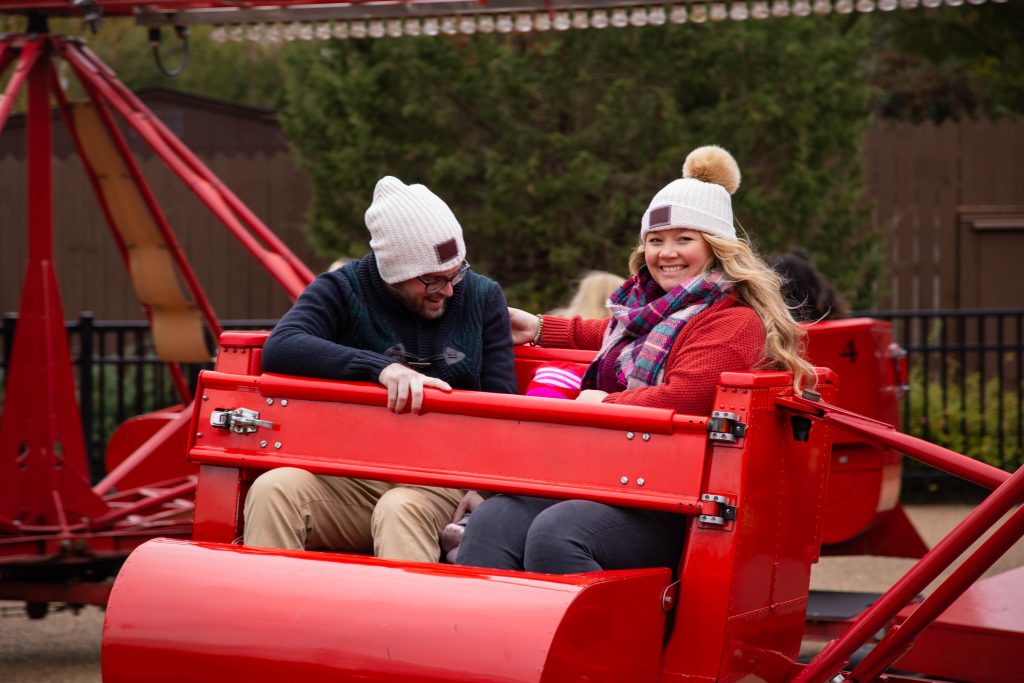 To sum it up, we had an absolute blast. Sure it was cold, but there were Starbucks stations throughout the park, hot cocoa, warm pretzels and so much more. Everything you would need to keep you warm they had ready for us. And when you were feeling close to frost bite, they have wonderful indoor shows to get you more into the holiday spirit. The show at Festhaus was definitely our favorite as the singers and dancers did such a great job. Caroline also enjoyed her first ever live musical! There was a musical called "Scrooge No More" and it was such a fun depiction of Charles Dickens' A Christmas Carol. She was a little squirmy during the show, but nothing a bag full of snacks couldn't fix.
We all had our own favorites throughout the park. I personally loved just gazing at all the lights, especially once it got dark. I only rode one ride because I wanted Caroline to experience at least one ride while she was there, and let me tell you, we laughed so hard my mascara was everywhere by the time it was over. It was actually a pretty fast ride so I got a little nervous but I looked down at Caroline lodged between me and Morgan and she was just laughing so hard it filled my heart right up! The rest of our crew rode all the roller coasters and adult rides that were open and had such a great time. I passed on the rest of the rides because I was a little nervous being so early in the pregnancy, but I still have a great time strolling around with Caroline and seeing all the pretty decor.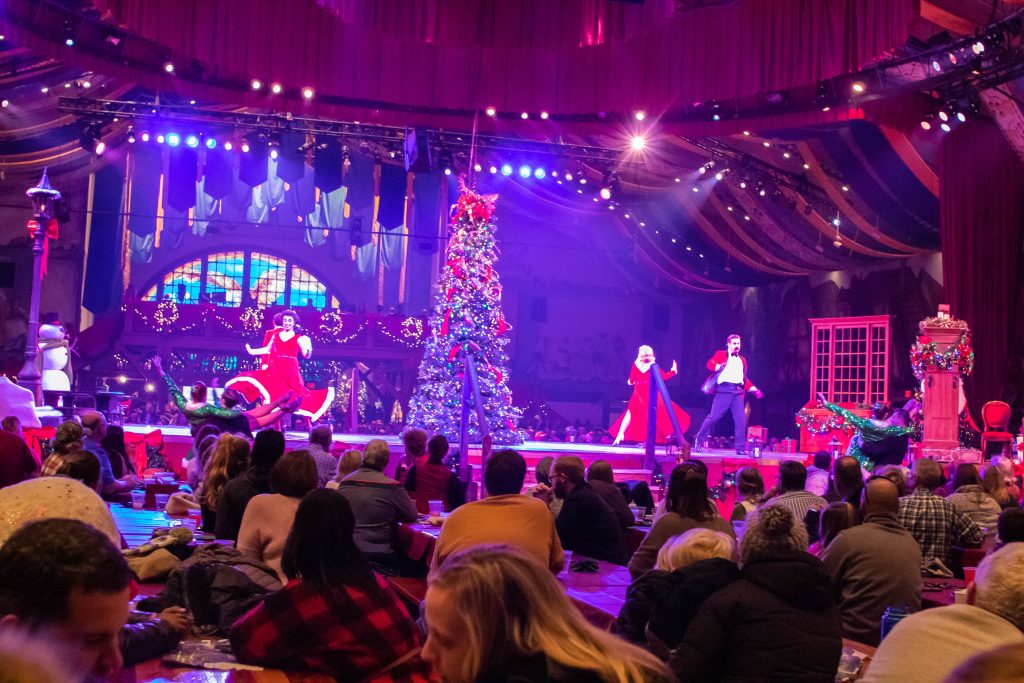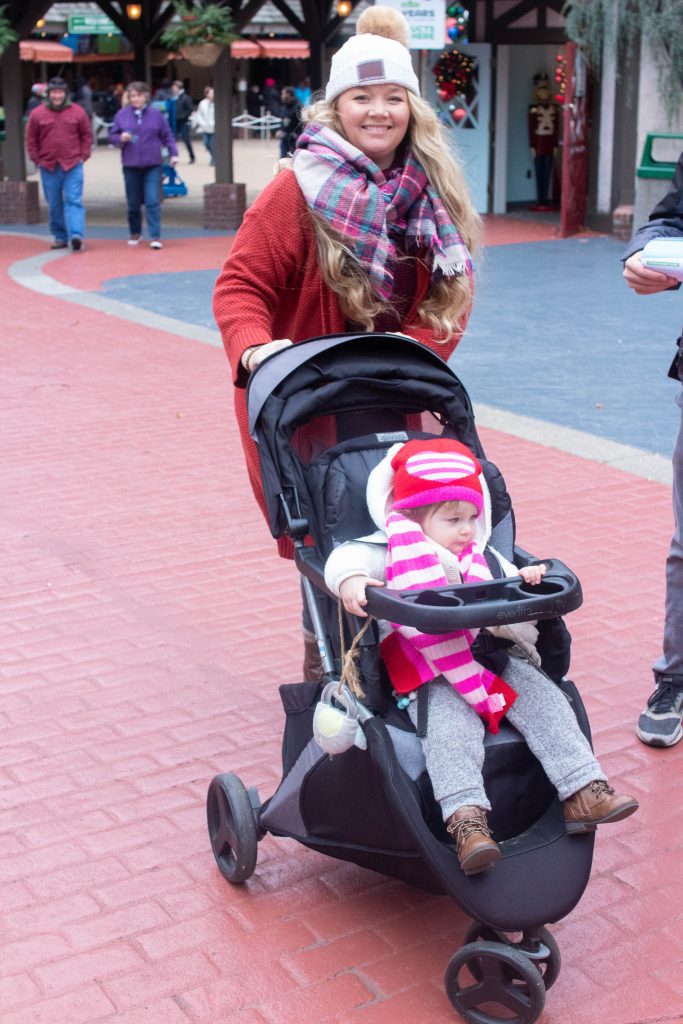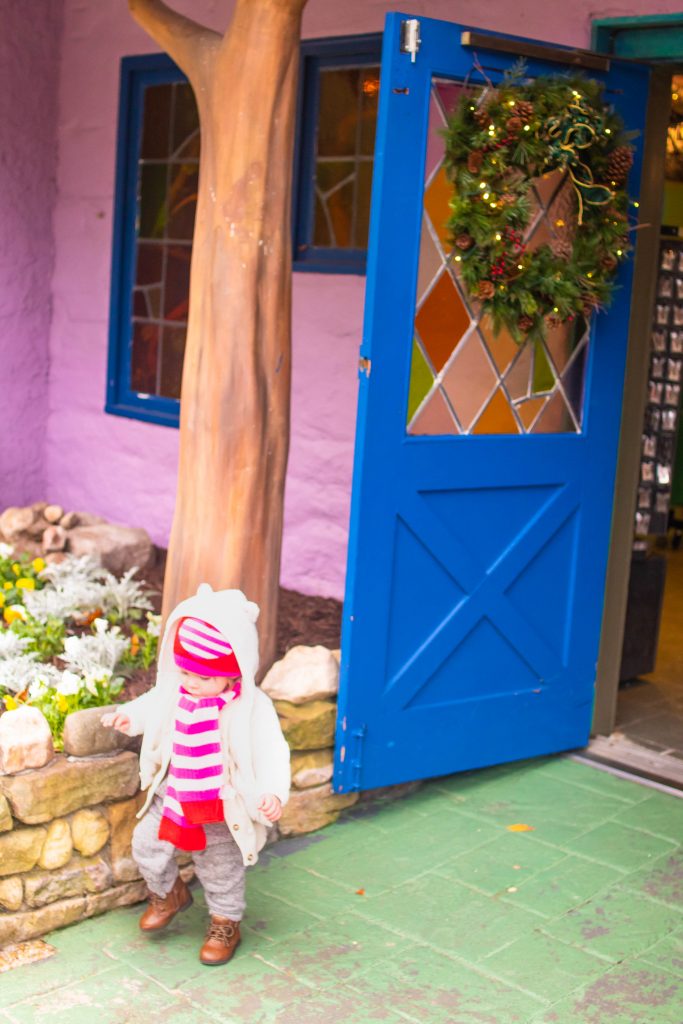 We had our first character meet and greet with Caroline and it did not go as well as I thought I would. I think the pictures say it all. After seeing Bumble, the Abominable snowman, she was a little freaked out.Morgan had a lot of fun winning Caroline the giant stuffed gingerbread by showing off his soccer skills, and Caroline and I enjoyed s truly yummy salted pretzel together while the others rode rides. We spent all day there and definitely got our steps in for sure. We also loved seeing all the live animals they had throughout the park like birds and wolves, horses, and livestock. Caroline was so excited to see some sheep up close!
The park was so pretty to see during the day, but staying til nightfall to see the 10 million lights come to life was a sight to see. Some of the rides they had closed for this time of year were covered in lights and it was so beautiful to look at! I highly recommend to take your family and spend the day at Christmas Town Busch Gardens in Virginia. There is something for everyone and you will have wonderful memories to share. My whole family is talking about us all going together next year and making it a tradition!