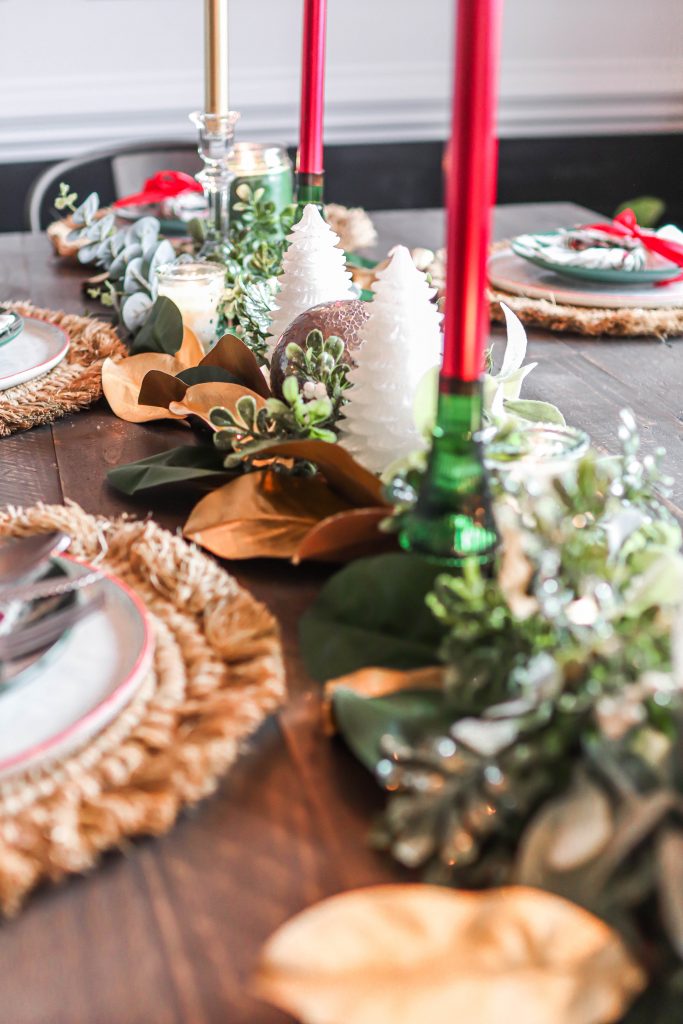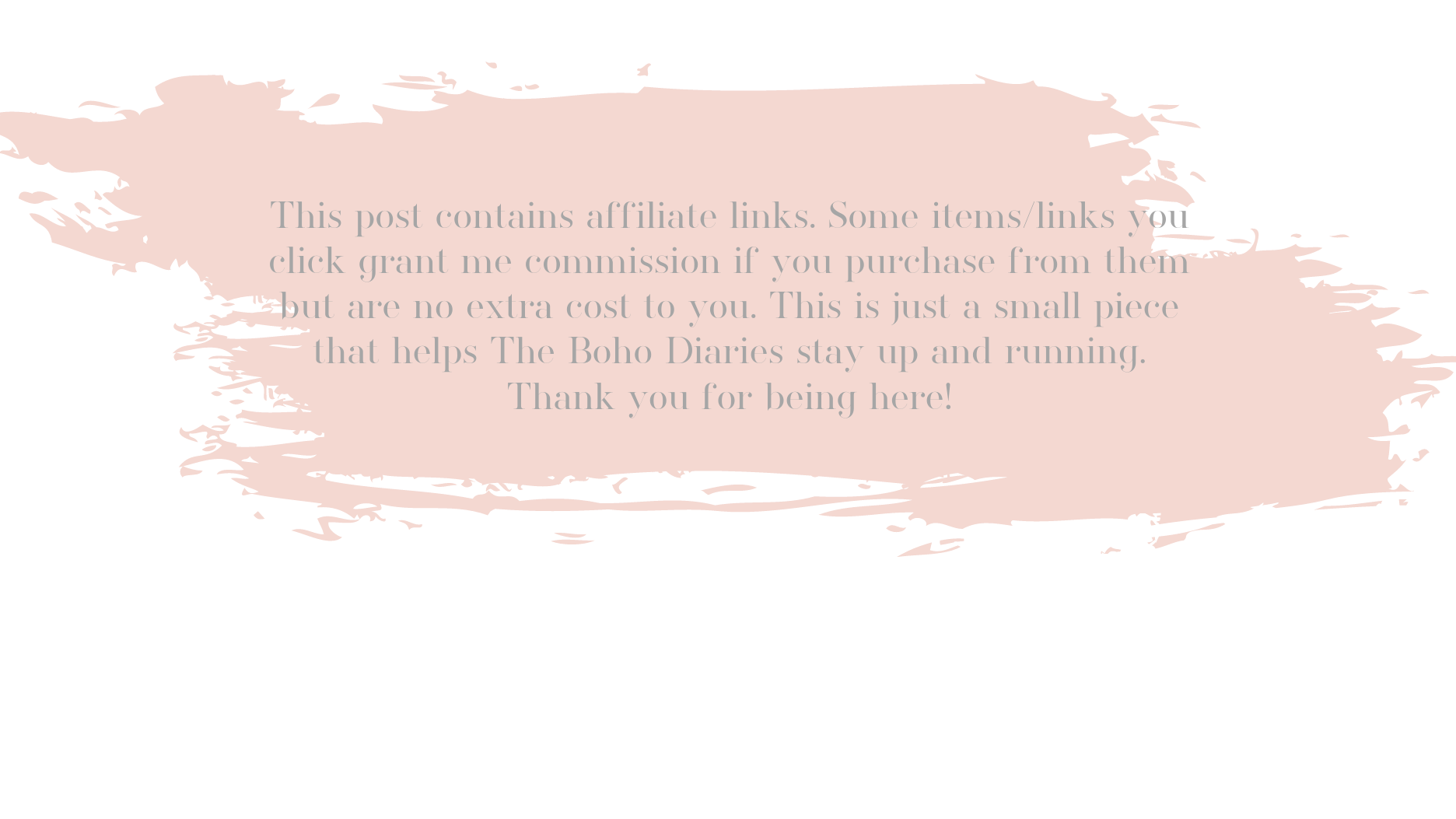 ---
Interior design and decorating homes is a true passion of mine. Christmas, especially, carries a special place in my heart for home decor each year because it evokes all the feelings of warmth, and magic. The possibilities are endless for changing it up each year. Tag along with me as we explore my classic Christmas dining table decor design, and how I piece together my setup. I bet you will never guess what I start with!
This year, I am going with a more classic take on Christmas decorations for my dining table by mixing modern dishes, layering looks, and color blocking with the classic red, green, white, and gold. In the past I have leaned more toward what is trendy, or modern at the time, like last year I was VERY into the buffalo check mixing with Christmas decorations. Although I know that look is still very in, I am in a position where I want to attempt to keep the decorations I accumulate to reuse year after year.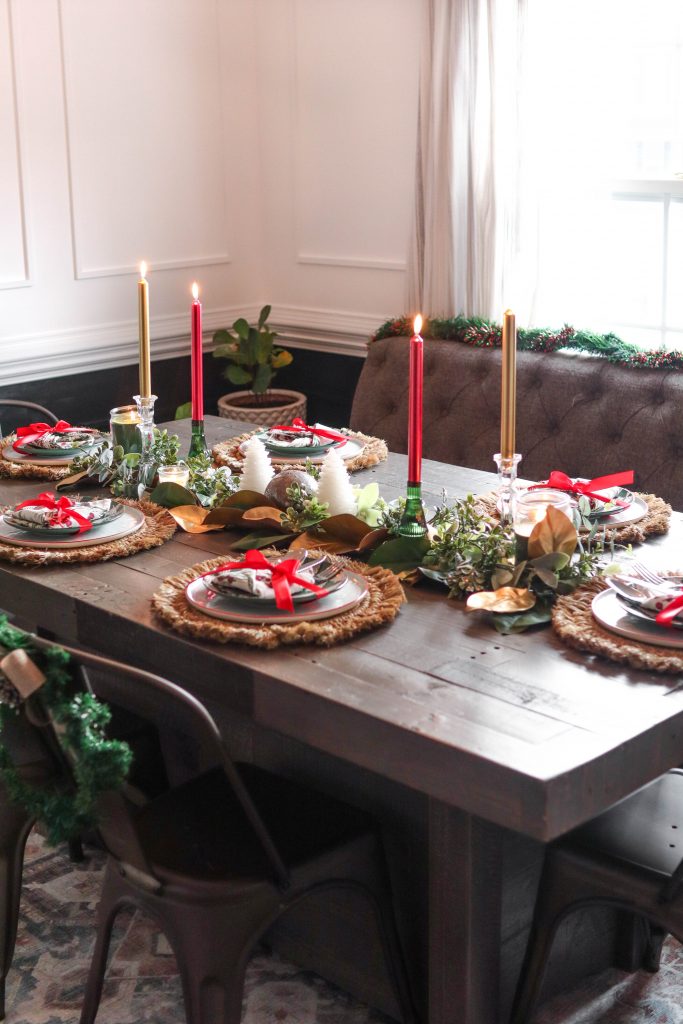 Creating a fresh take on Christmas decorations for my home each year truly brings me joy. This year I want to keep it simple, modern, and clean. Not necessarily a minimalist feel (because let's be honest, I am too much of a Christmas decor hoarder to have a minimalist approach to Christmas) but definitely a light and airy feel with a touch of nostalgia. By keeping the classic red, green, and white color scheme, I am able to honor the classic-ness and mix it with a modern twist of my own. The design idea for the table sparked after I found this dish and this dish, and knew they would be perfect layered on top of one another.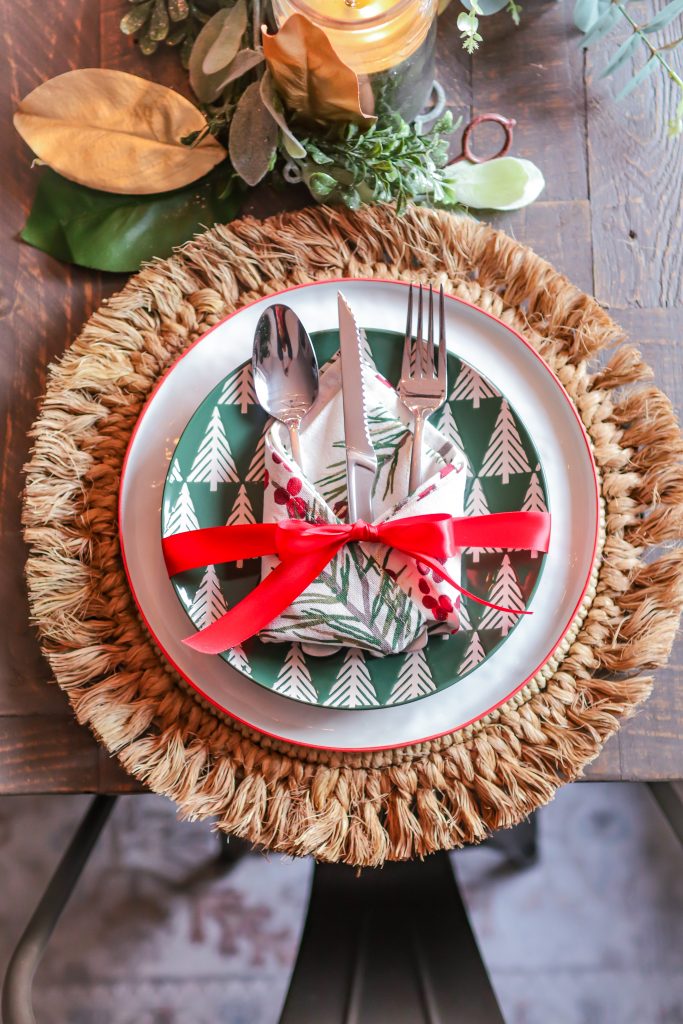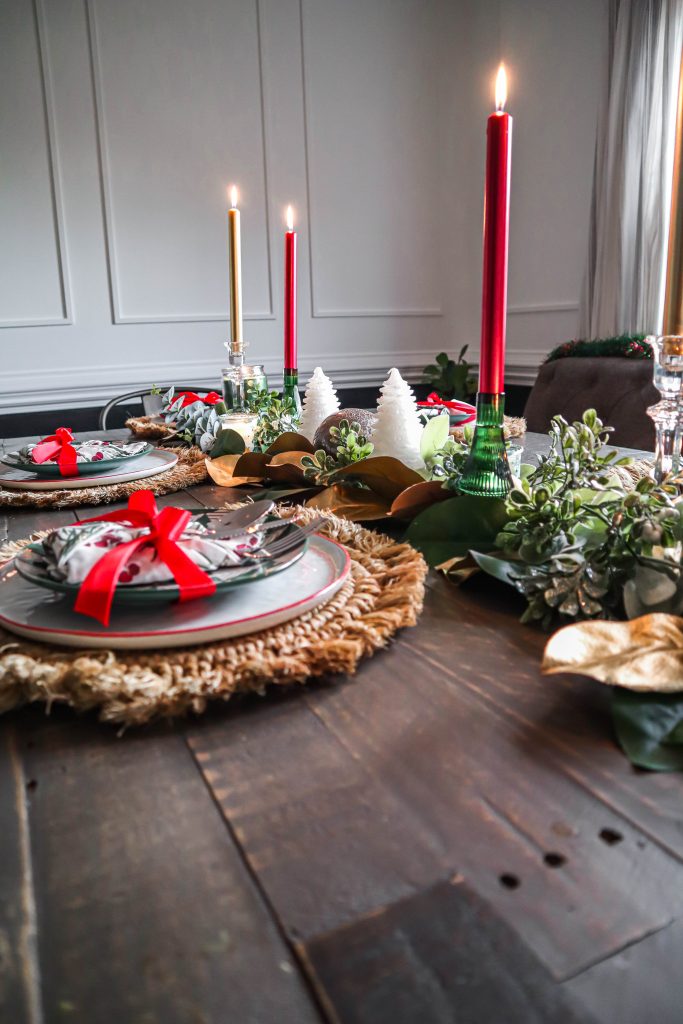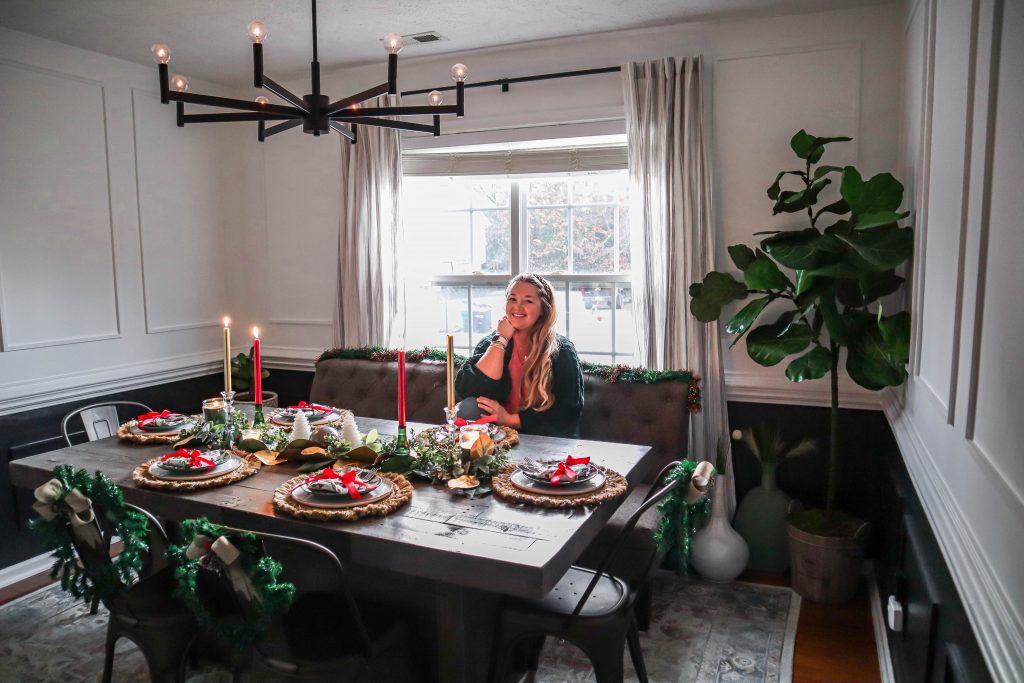 Like I said before, the holiday season is my favorite time to theme decorate and I am here for all the fun Christmas decor and traditions! Do you set your table formally? Or keep it more casual? I would love for you to tag me in any setup you might take on this season! Find me on Instagram and tag!
For more Christmas ideas I have a couple of fun ones for you to check out here and here!
Follow my blog with Bloglovin