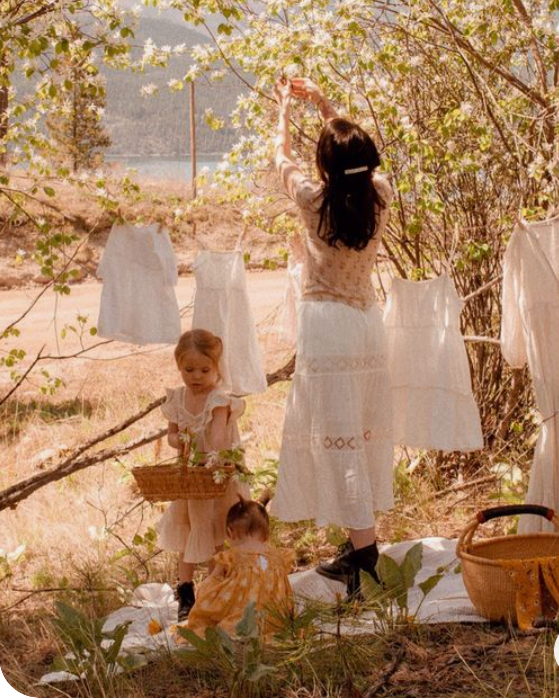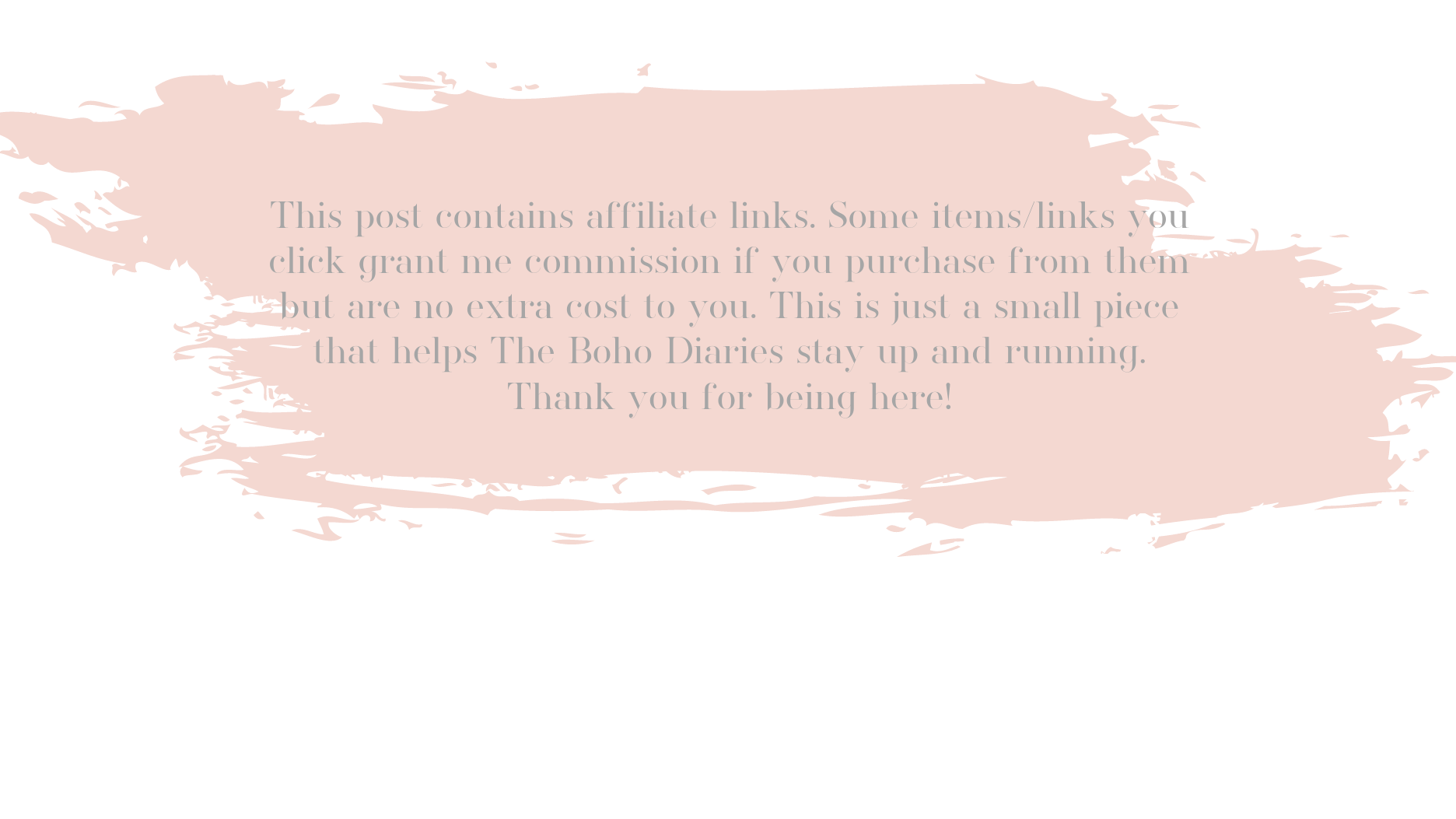 If the past two years has made us feel anything, I think we could all agree that escaping is at the top of our minds. Escaping the reality the pandemic brought on us, escaping the mundane, and wanting to transport into another time. This idea brought on the fantasy style that has boomed this year called Cottage Core and I have to say I am totally here for it! Cottage Core fashion for women & girls is what this post dives into so if you're looking to achieve this look, stick around.
As I dive into what this style is apprised of, one thing is for certain, that it fits right into my preferred boho style, but with a farm twist. Honestly, to me, it has hints of period era fashion, very Elizabeth Bennet-esque. It seems like it is not an easy look to do if you don't live on a farm with lots of land, blooming flowers, cute little farm animals running running etc., but you don't need all of that to nail the look! It's not about where you are that fits the look, it's about how confident you rock what you're wearing.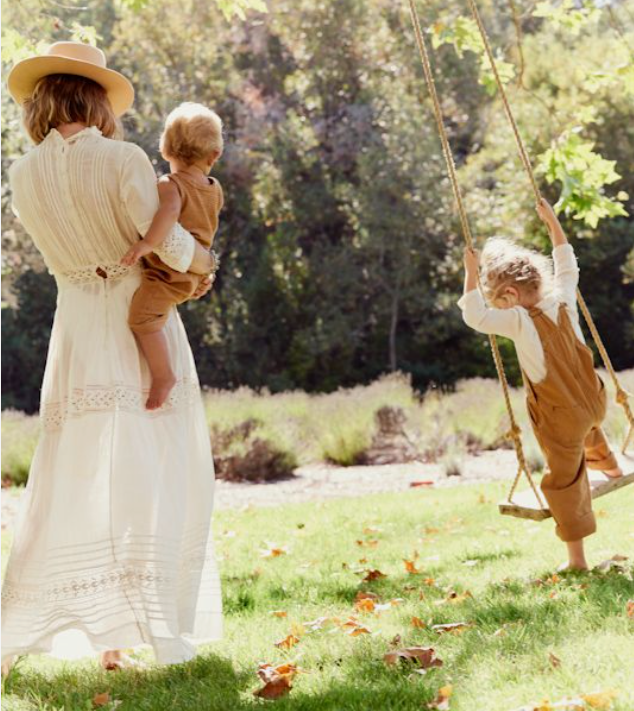 4 Aspects To Nail The Cottage Core Style
1. Long Flowy Skirts
One of the main details of cottage core style is the whimsical, loose fitting clothing that make dirt road walks that much more dreamy. A Long flowy maxi skirt is one easy piece to have in your wardrobe as a staple for achieving the cottage core style. I love a classic white maxi skirt, especially if it has a crotchet or lace detail. Stick with neutral colors to nail the look perfectly! I'll put in a few links to some of my favorites in my closet below!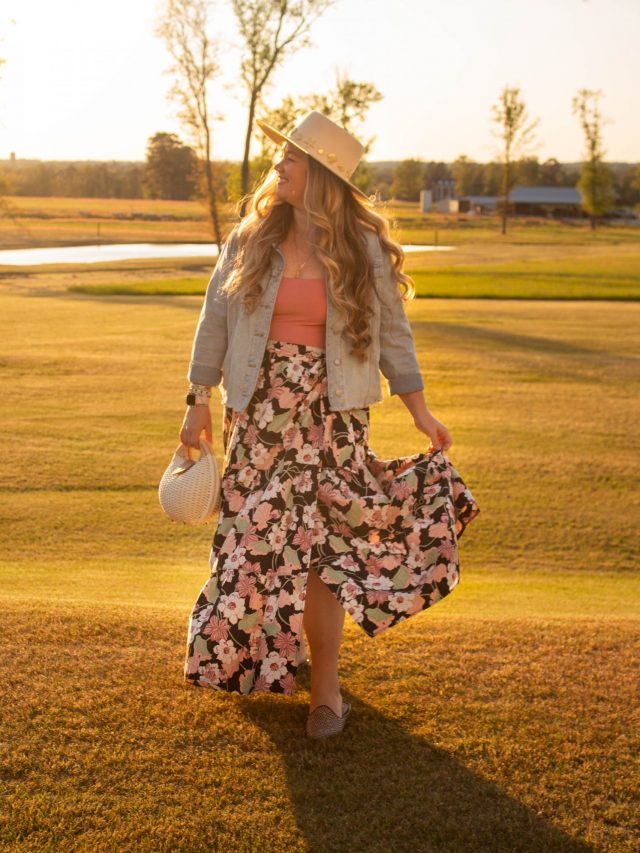 ---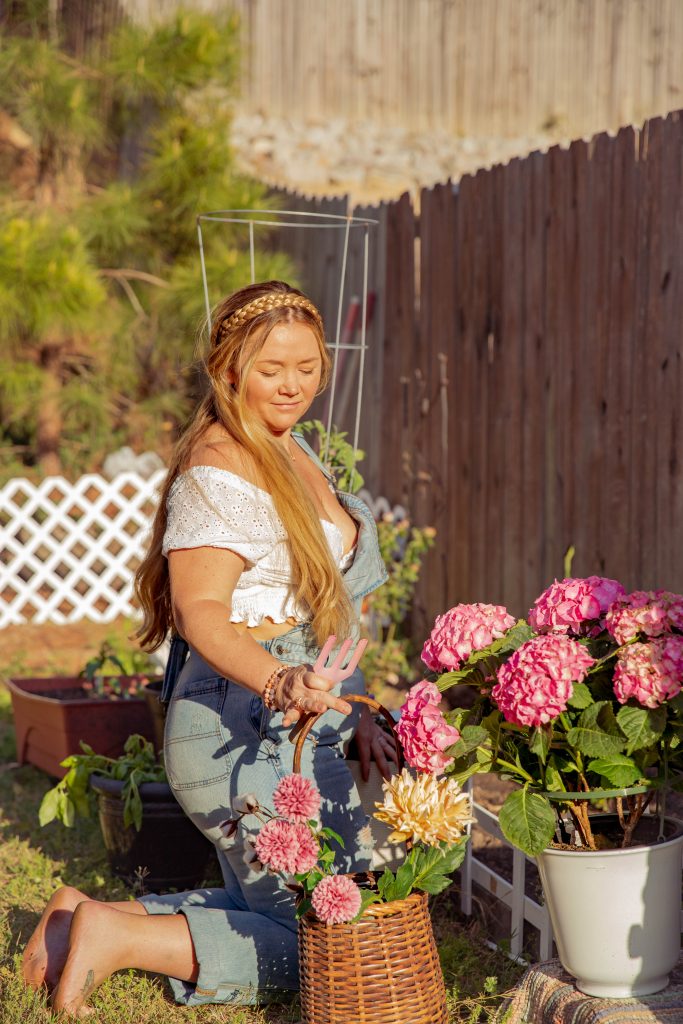 2. Overalls
Overalls just make sense for this theme of fashion because, to its very core, it is about cottage and garden living. The idea that you are barefoot and "tending to your land" as simpler times did. Overalls are functional for tasks you would do around gardens and farms. Are my rips and distressed details on my overalls there by age and hard work? No, but it doesn't make me feel like a poser. Fashion is all about the mood you're in. It all comes down to the person you want to be.
So when I decide one day I want to look like a cute little farmer chick, I'll put on my overalls and tend to my garden. Overalls are also the CUTEST way to nail the cottage core look for little ones. They are functional for little girls and give the perfect rustic style detail. There are so many out there for girls, but I will link some of my favorites below!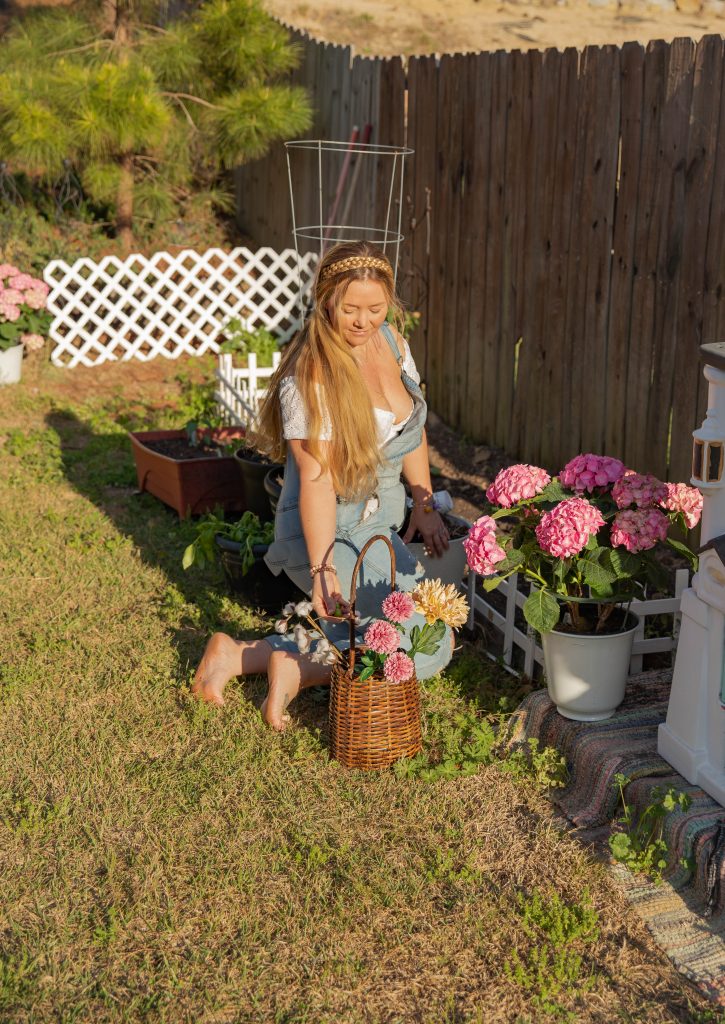 ---
3. Peasant Sleeves
Nothing says period era fashion louder than peasant sleeves. As someone who is probably most self conscious about her arms, I adore the peasant sleeve look. The puffier the better in my opinion. It adds dimension to what could only otherwise be a top that falls flat, and this style adds extra detail to the cottage core style.
Honestly, I don't think I have truly seen this top style disappear and go out of fashion. It may not have been in the forefront of catalogs, but it's always in stores, and having worked in women's clothing retail stores for over 10 years of my life, these are the things I pay attention to.

---
4. Flowy Maxi Dresses
I don't know if there is any fashion statement more dreamy than a maxi dress. Looking back, I remember my very first true flowy maxi dress I bought when I worked for a company called Bebe Inc. I was the merchandising manager at the time, and this beautiful, gray/beige snake printed maxi with rouching on the sides and cut outs in the back went on sale. All we had left was one that was one size too small for me, but you better believe I wriggled my way into that dress and I wore that thing to the ground. I got compliments on it every time I wore it. It was extra long and flowy and truly made me feel like a Grecian goddess.
Long flowing maxi dresses are ethereal by design. The long draping of the skirt combined with the fitted style top in one piece of clothing makes it the perfect fashionable balance. Maxi dresses show up in a lot of my style posts, you can see the most recent one about 70s fashion here!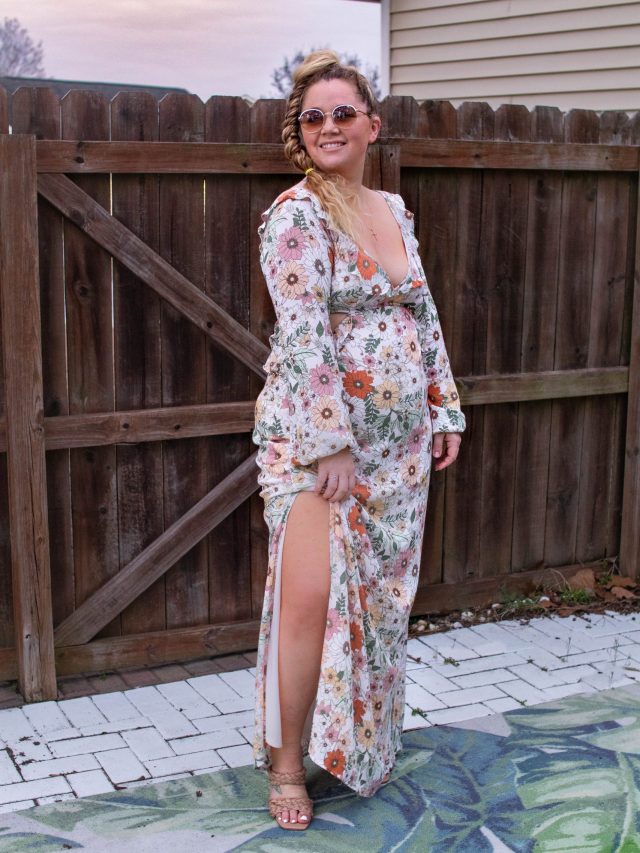 This is easily one of my favorite fashion trends. I hope it never goes out of style. Even if it does, you can totally rely on me to continue wearing it. Often times my husband and I joke about wanting to travel back and live with the Bennet family for a little while. Times were a bit simpler, and it's funny now that we are in love with that style because I'm sure the women of that time hated it. I'm sure they were all dreaming of wearing pants, but all fashion has its way of making a comeback.
The cottage core fashion for women and girls is something you will see me and my daughters wearing all year long. And I'm sure into the next year. I'll be honest, we'll be wearing it forever. Are you a fan of cottage core style?
Check out some of my previous fashion and style posts below!
Retro 70s Style for Women and Girls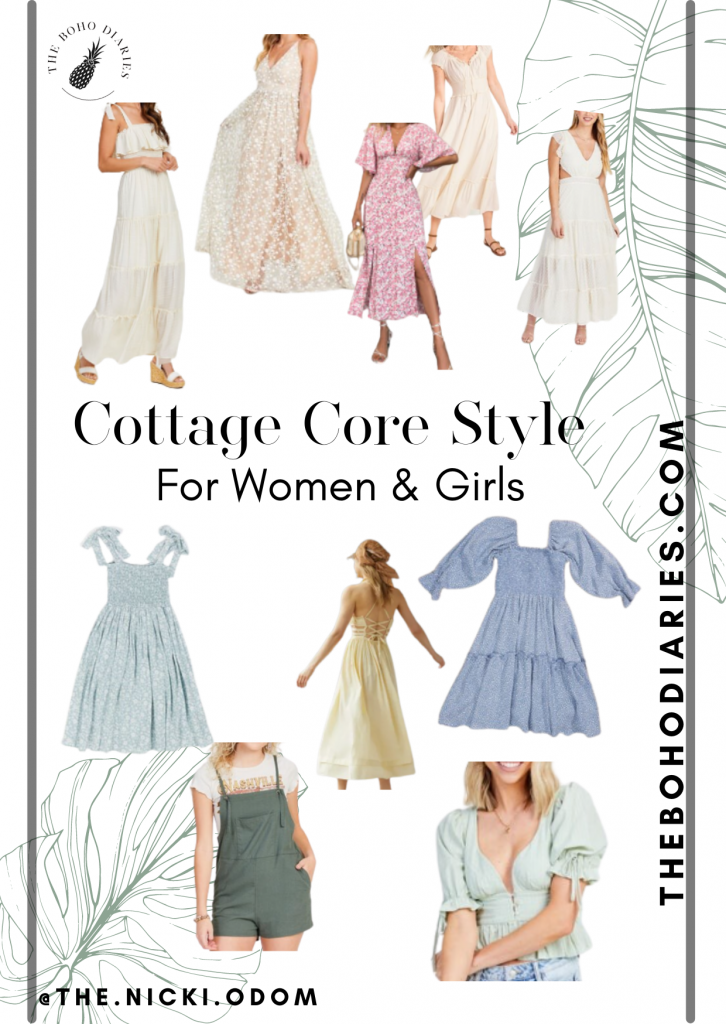 ---
Shop My Cottage Core Fashion Picks For Women & Girls
---