---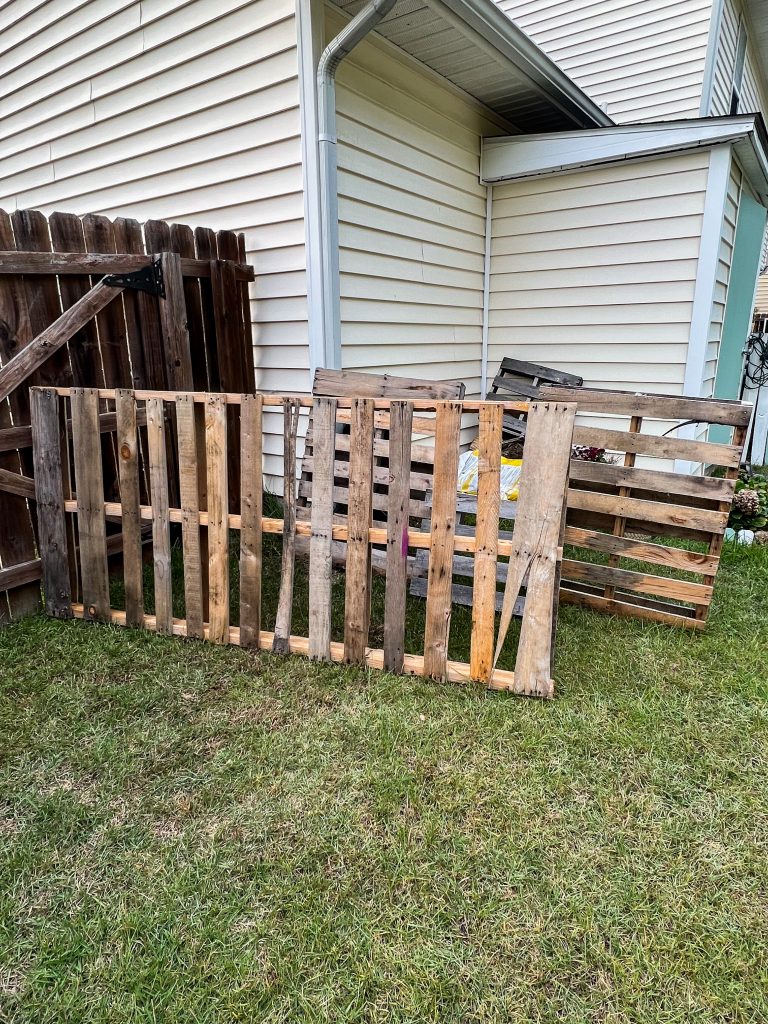 There is nothing like having a ton of scrap wood around to motivate me to make something. From shipments to random collecting, I had a large pile up of pallet wood my husband keeps telling me he is going to burn, and I just knew I needed to do something with it. My daughters love playing outside so I try to make as many play areas as I can to keep them busy. This DIY Kids Market from pallet wood is an easy way to recycle any pallets you may have lying around as well as old scrap wood.
I have an over abundance of both of those things so I decided to draw up plans for this fun kids market my girls and their friends.
Tools & Materials I Used:
White Exterior Paint
Large Paint brush
1 Foam Roller
Deck Screws
120 Grit Sandpaper
---
Here are a couple of before shots: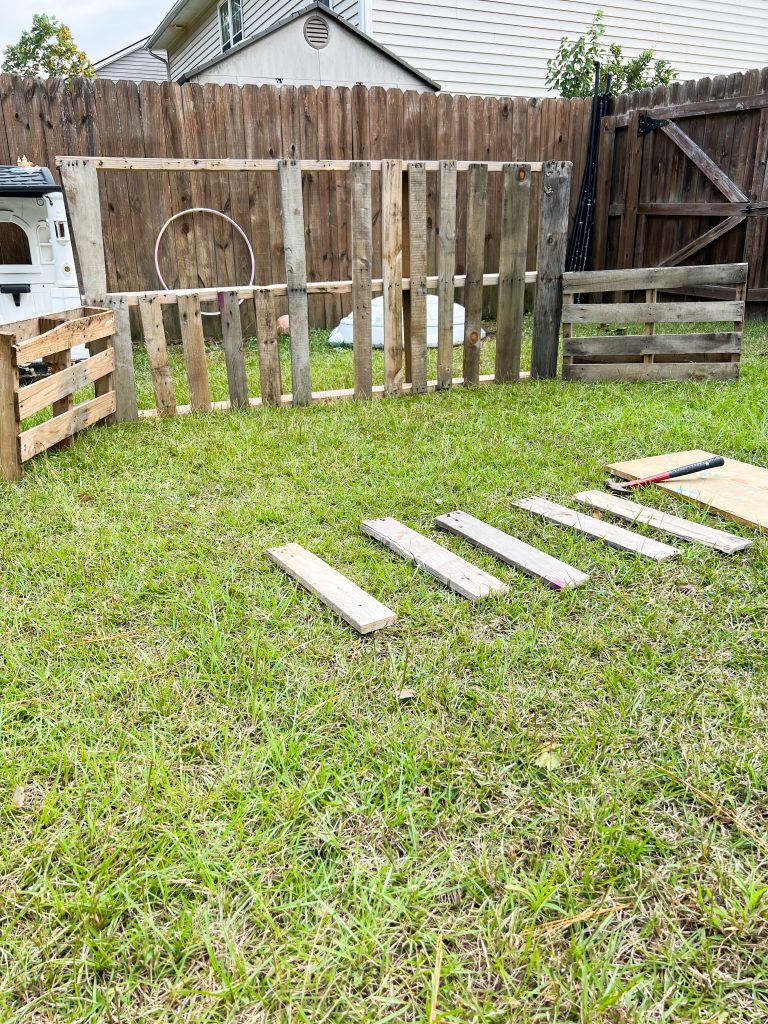 I use my jigsaw and rotary saw to make quicks cuts to open up one side of the oversized pallet. This was to make the window for the kids market, and set the size for how big the awning needed to be. A DIY Kids Market from Pallet wood is not necessarily an easy task, but one worth undertaking if you have little ones at home.
Once I got the window cut out, I cut another pallet in half for the awning. See the video below for these steps!
I then did a TON of sanding. With pallet wood, there are a bunch of rough edges and straw pieces of wood, so I made sure to get it smoothed out as much as possible since the little ones were to be using it.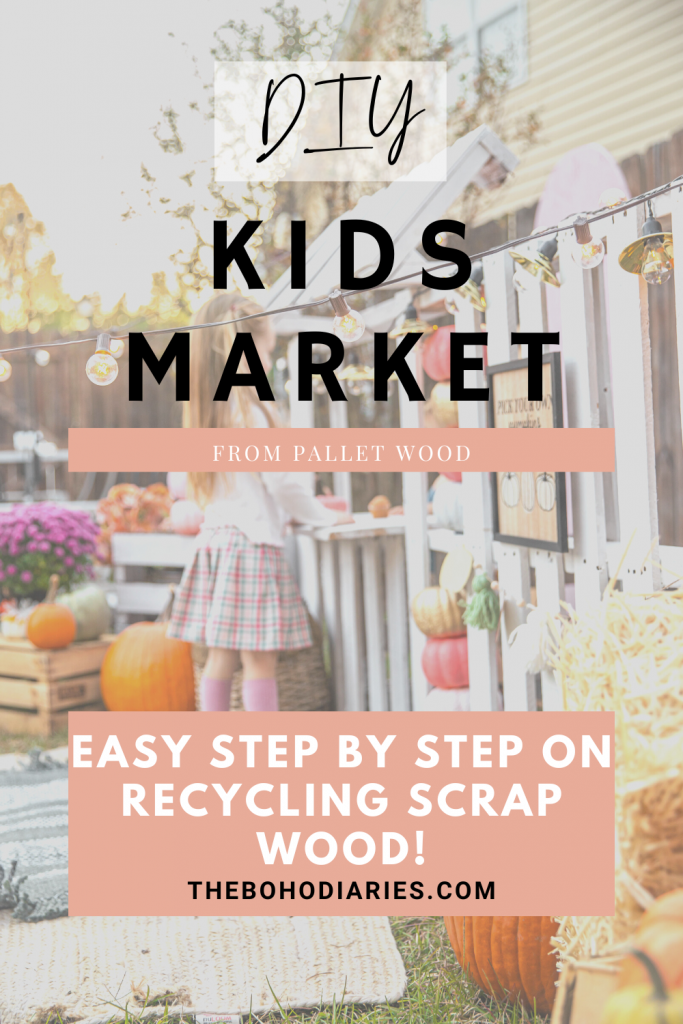 ---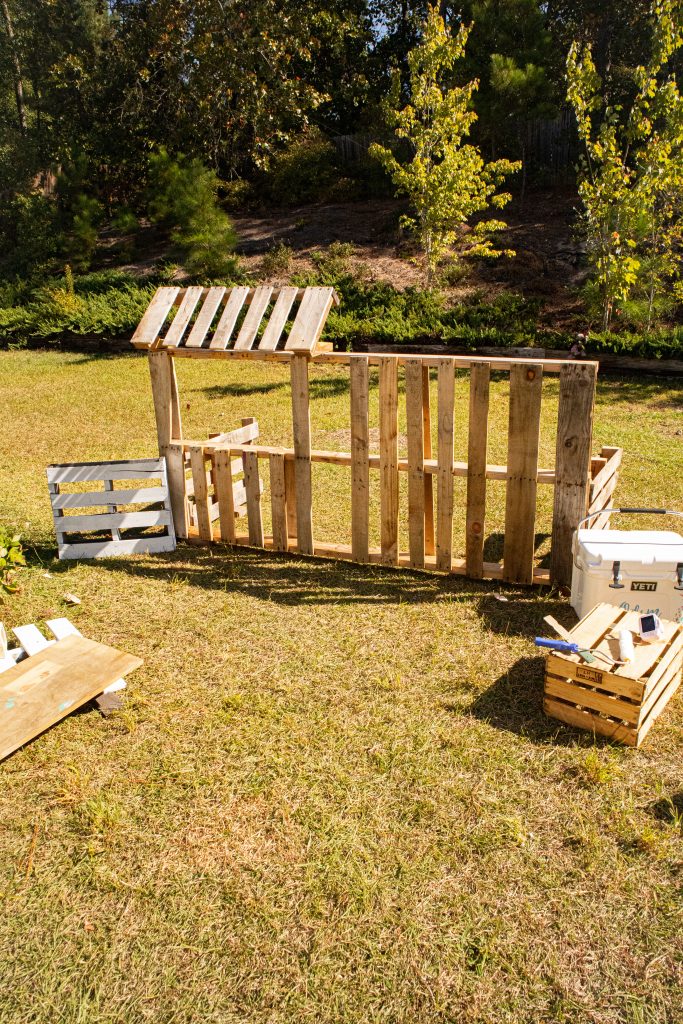 ---
---
First coat of exterior white paint after sanding. It definitely is needing a second coat wouldn't you say?!
---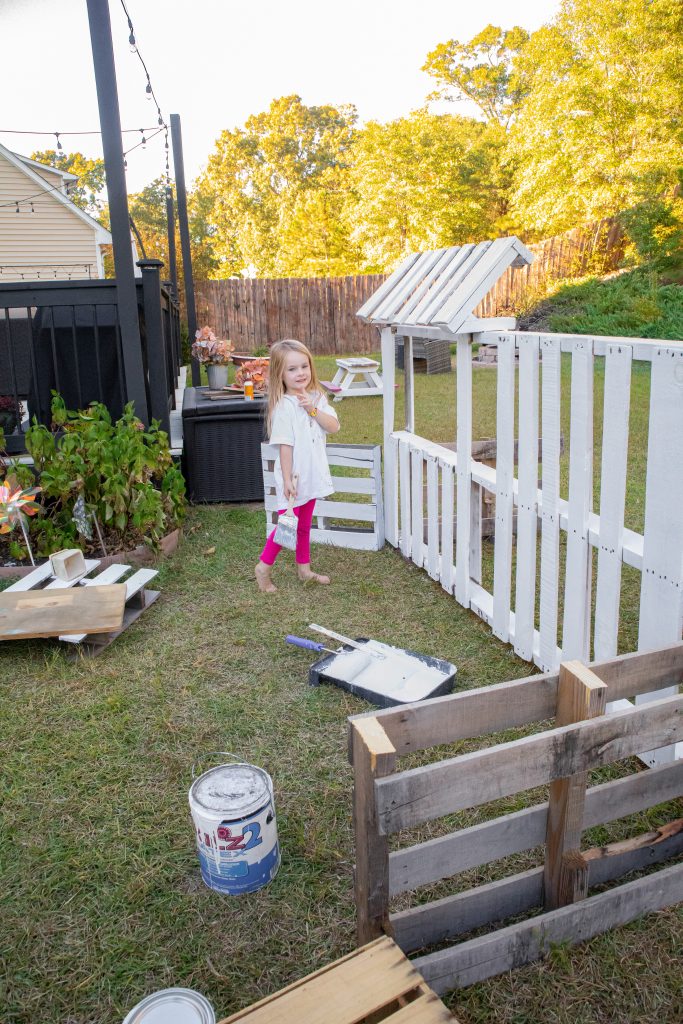 The DIY Kids Market from Pallet Wood
got its second coat with the help from my oldest daughter. She is a great little painter. We switched off between the big paint brush and the foam roller to get it done as fast as possible. After I got the awning secured on she was so desperate to get back there and play with her sister! They started to pretend they were selling tools and screws to each other.
You can see more explanation in the video I linked, but I used Gorilla wood glue to secure the awning frame before using deck screws to give it extra fastening. I think this will affect the longevity of the market too. I'm thinking one day I may add fabric to the awning, possibly a small summer project?!
---
When the DIY Kids Market from Pallet Wood was complete
I thought it made sense to turn it into a pumpkin stand for the girls as the first season it is done is Fall! They love pretending to sell pumpkins to each other and their friends. I can see myself changing this seasonally. Christmas tree farm setup will not be too far behind the pumpkin stand!
Projects like these bring me so much joy and seeing my girls enjoy it more than I expected makes my heart burst with happiness! I love that they enjoy these projects like I do. What do you think I should turn it into after Christmas?!
If you love this project I hope you subscribe to this blog and save these images to your Pinterest board! You never know when you might comes across an excess for scrap wood you are just itching to turn into something shiny and new. 🙂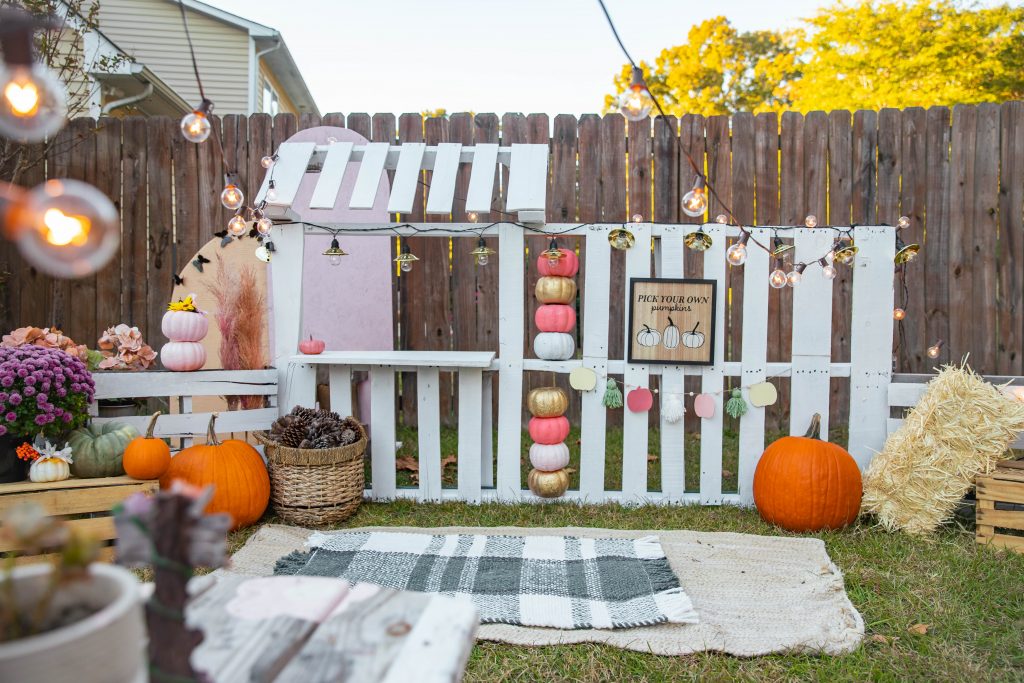 ---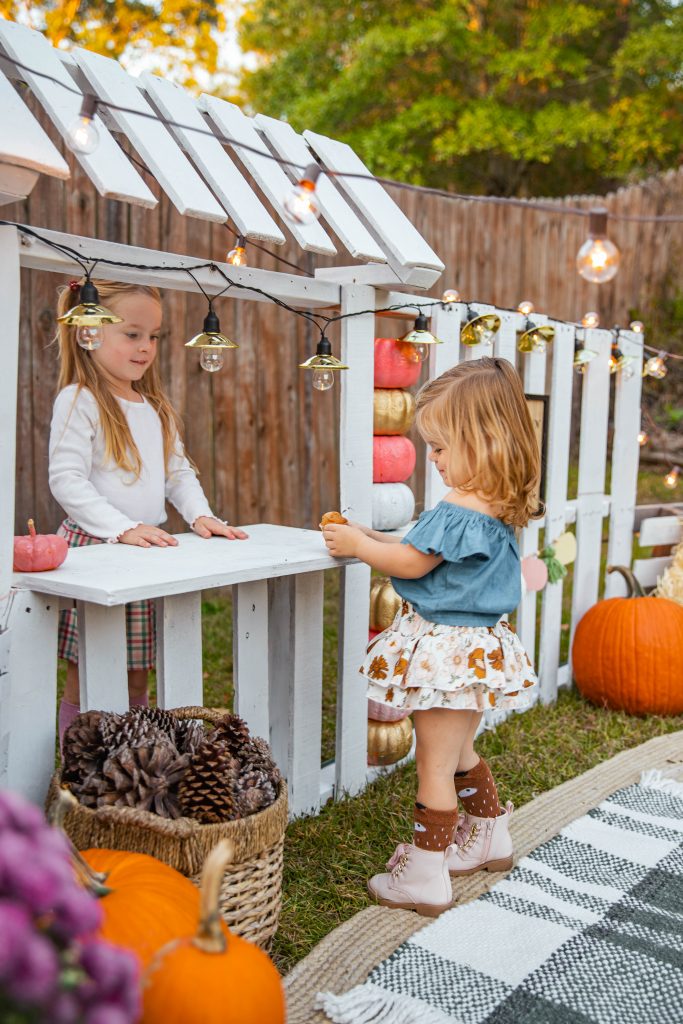 ---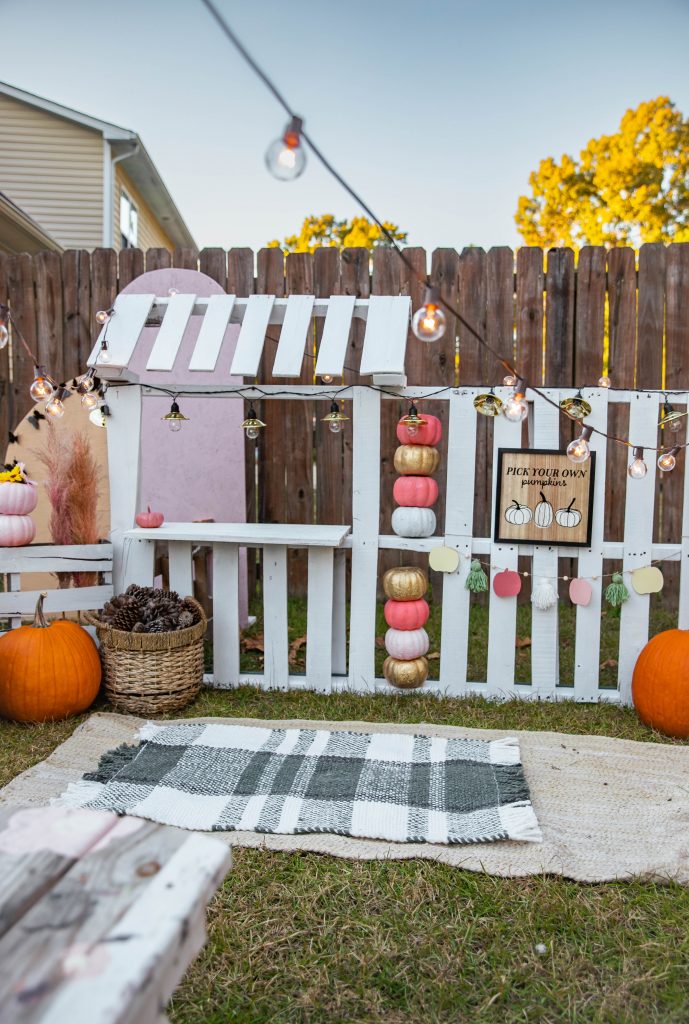 ---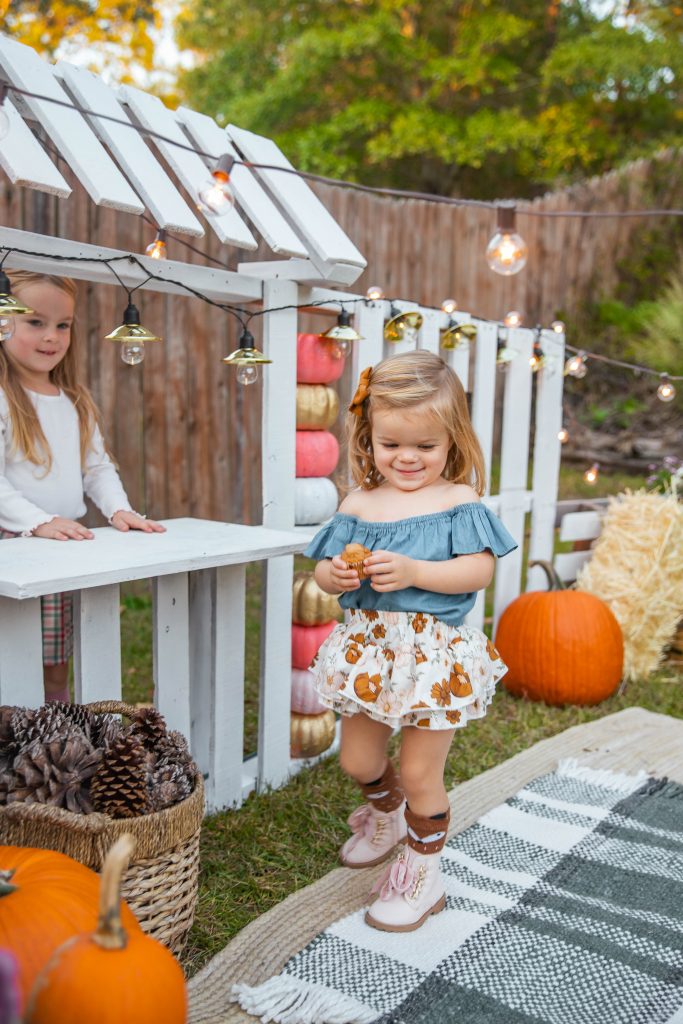 ---
---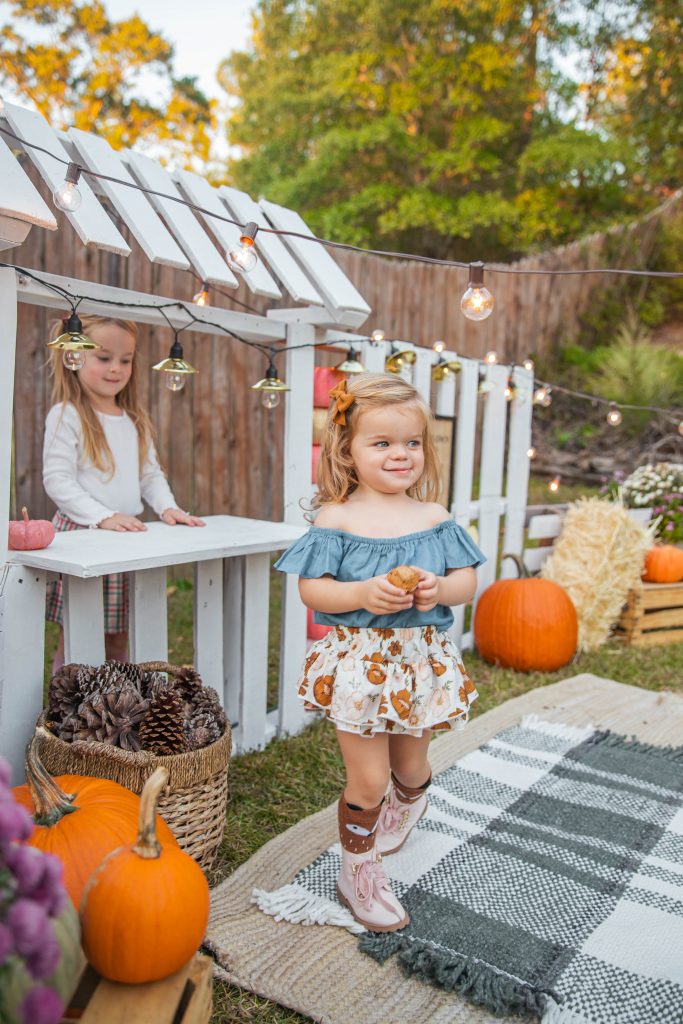 ---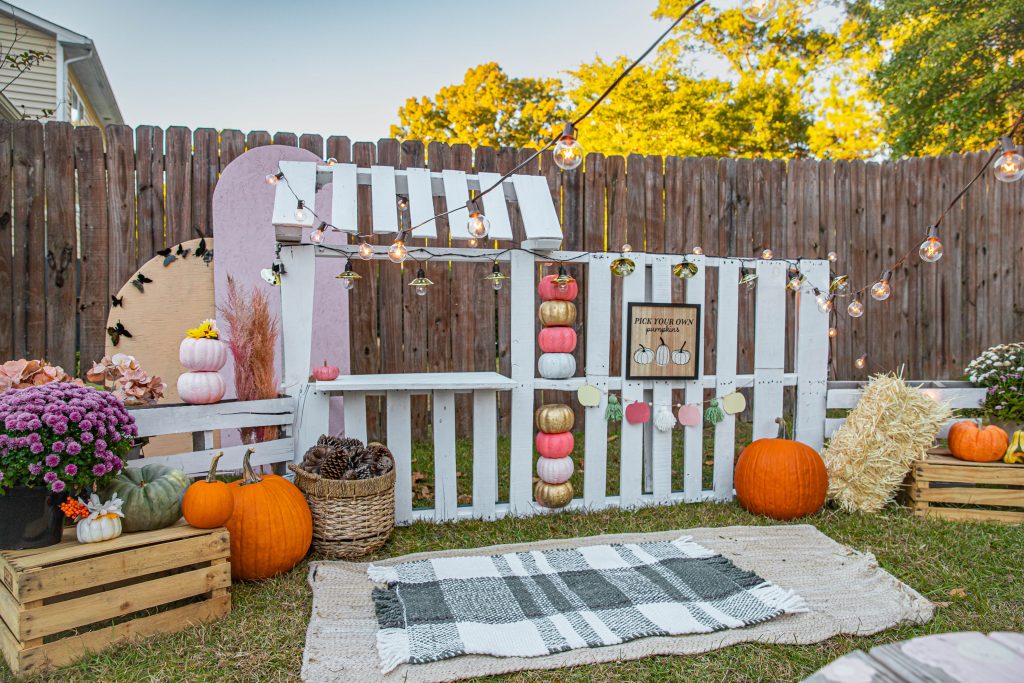 ---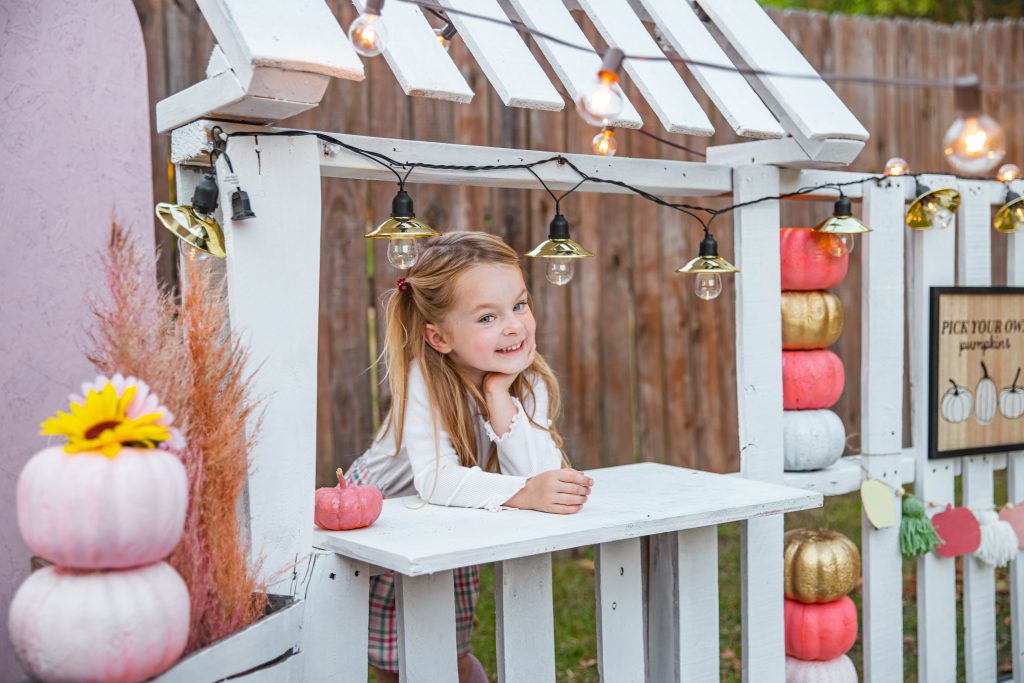 ---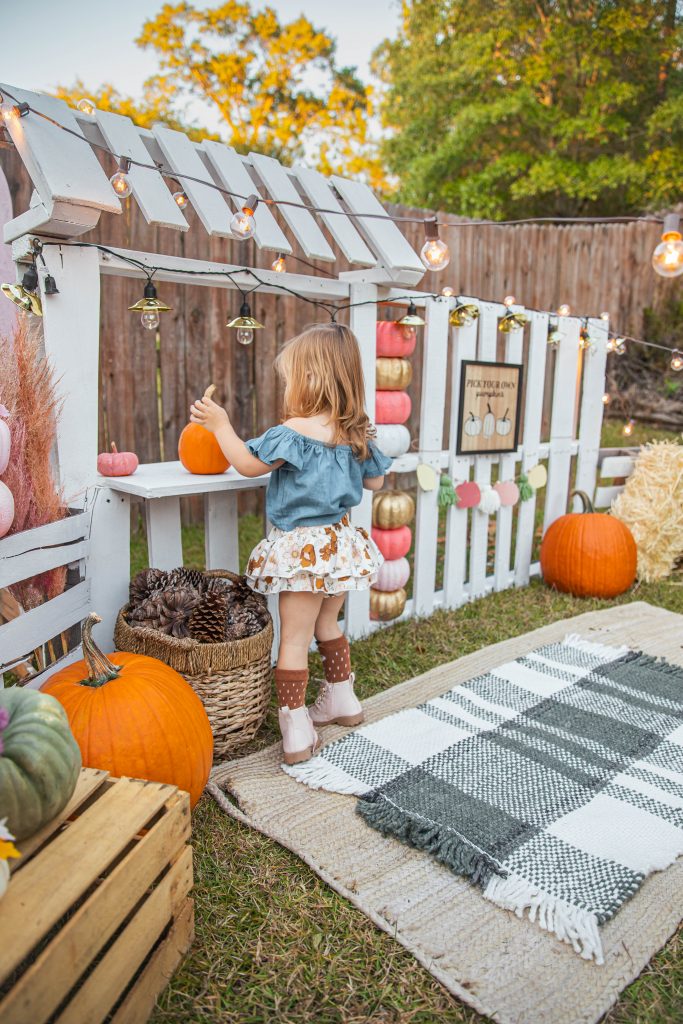 ---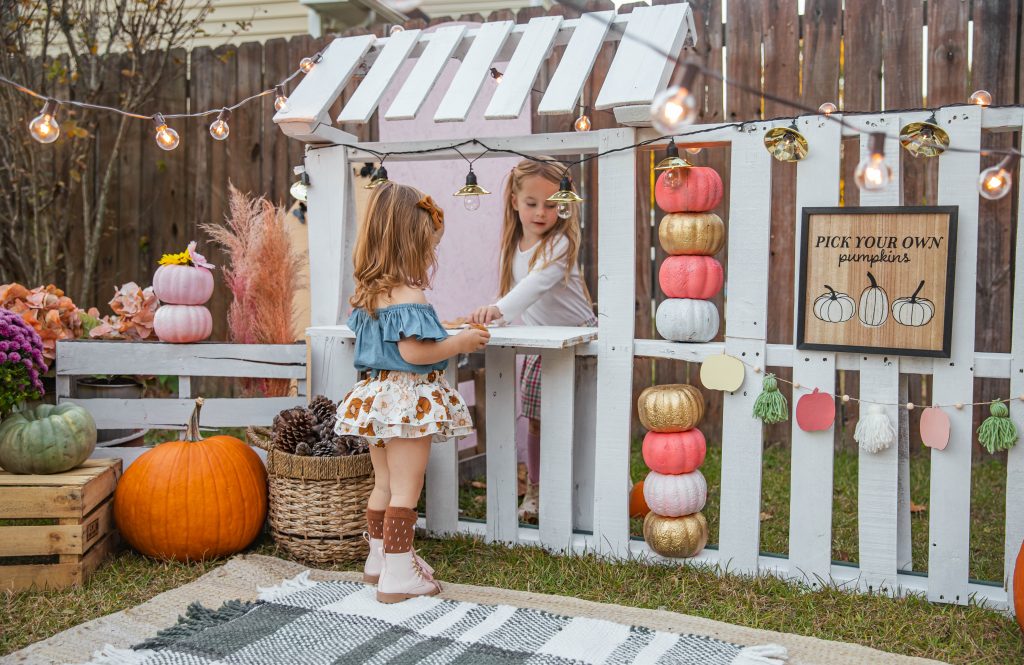 ---
---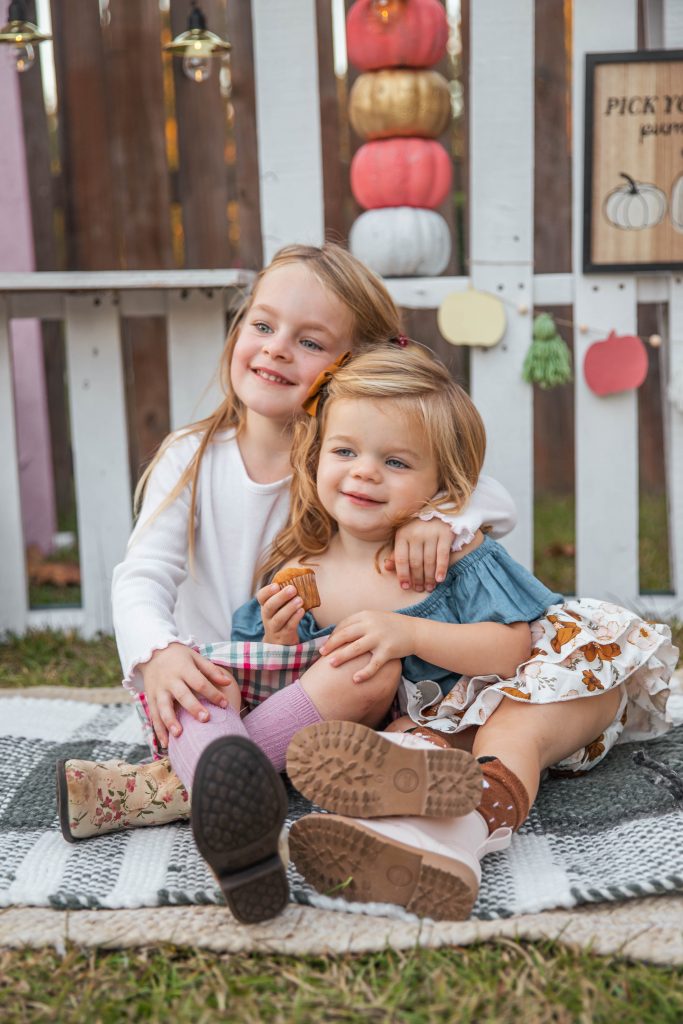 ---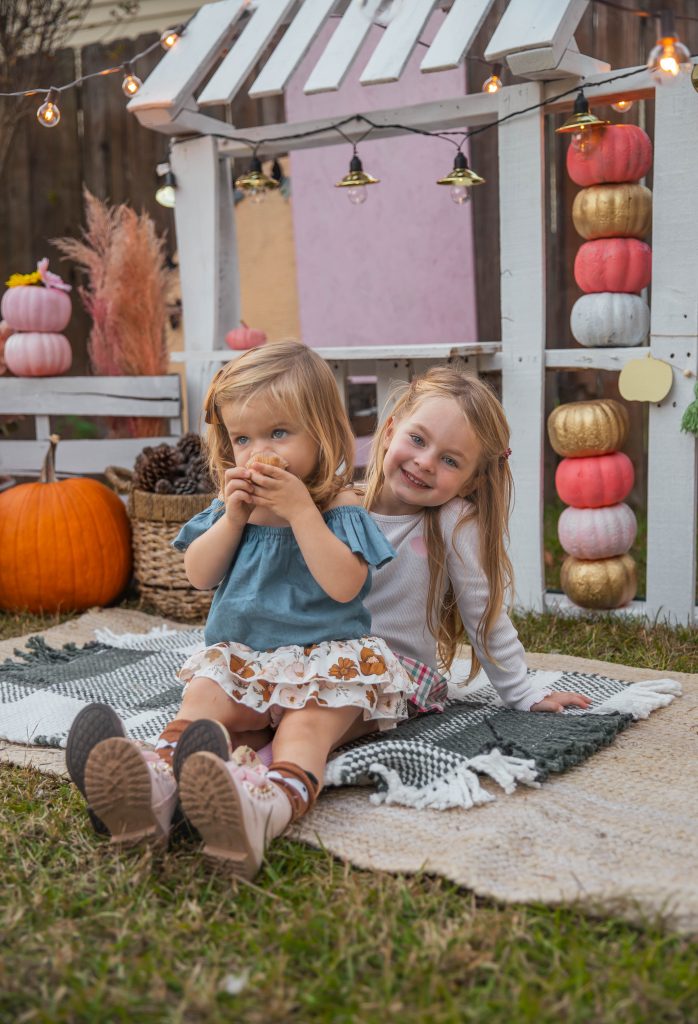 ---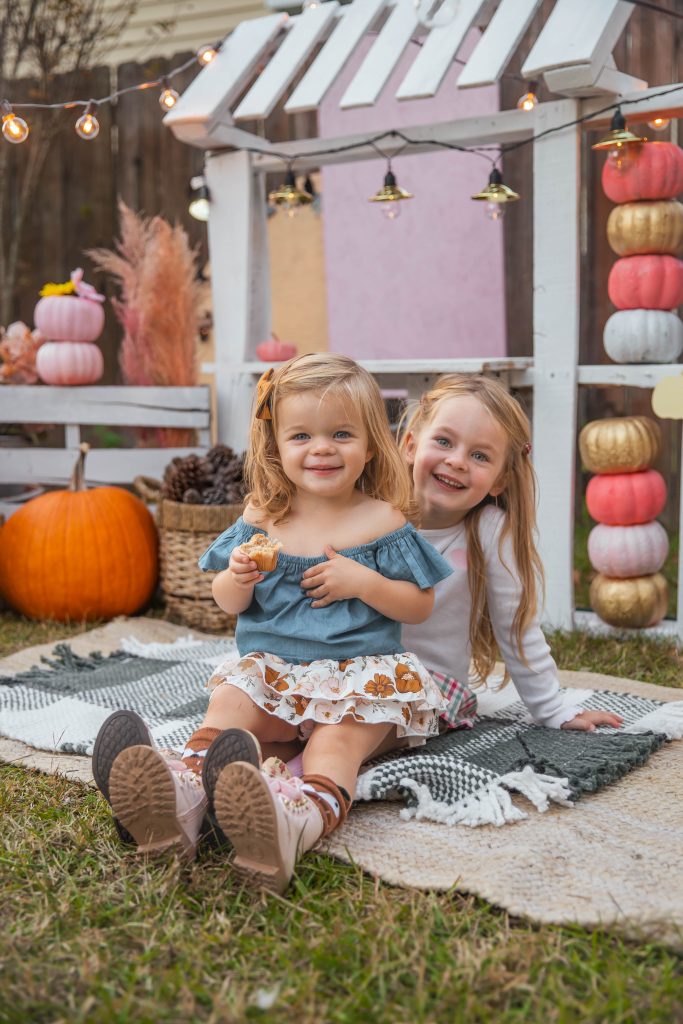 ---
If you are looking for more DIY project inspiration check out these previous posts of mine!:
MASTER BATHROOM MAKEOVER – FROM BLASÉ TO BOHO CHIC
DINING ROOM EASY FRAME WAINSCOTING
COAT CLOSET TO FARMHOUSE PANTRY DIY
Thank you for reading!