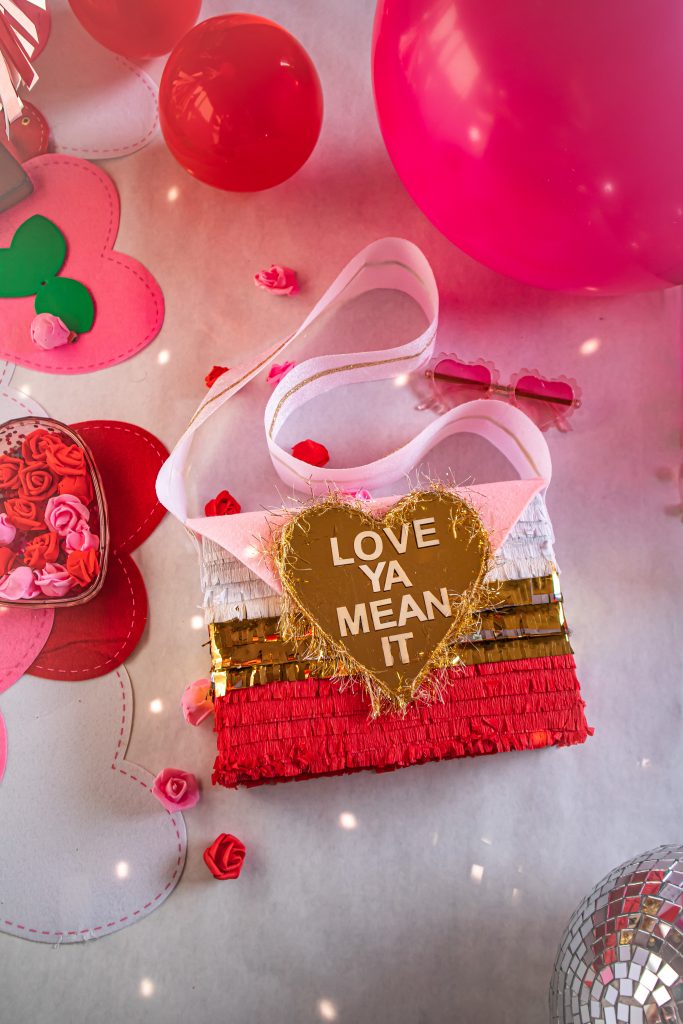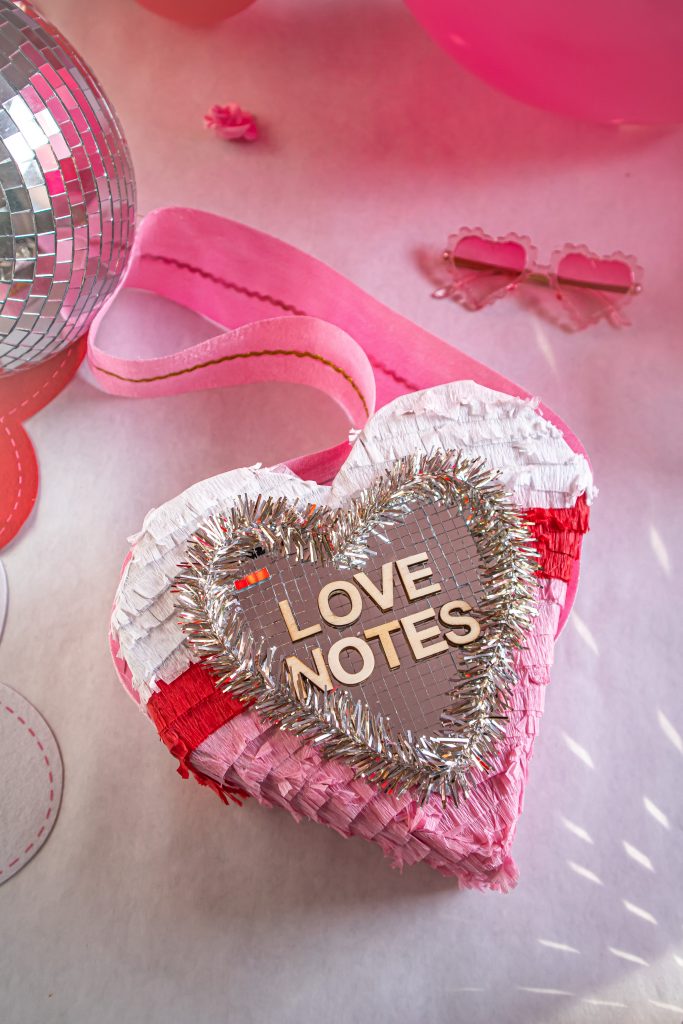 There is nothing I love more than finding ways to Recycle
in my craft studio. When life gives you two perfectly sized boxes just Jones'in to become something beautiful I can't pass it up. A DIY Valentine's Day messenger bag is a great way to tote around your love notes around the love holiday.
This craft was a simple one and only takes a few tools and supplies:
Hot Glue Gun
Streamers
Scissors
Xacto Knife
Ribbon
Gold Yarn
Jewel Glue
Push Pin
Sticky Heart Shapes (Hobby Lobby)
Wooden Letters (Dollar Tree)
---
---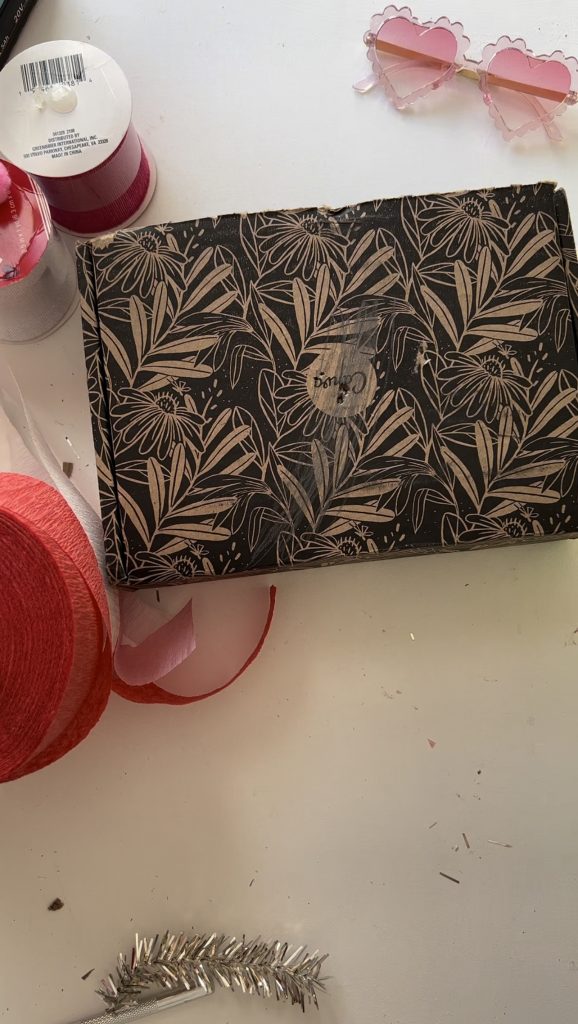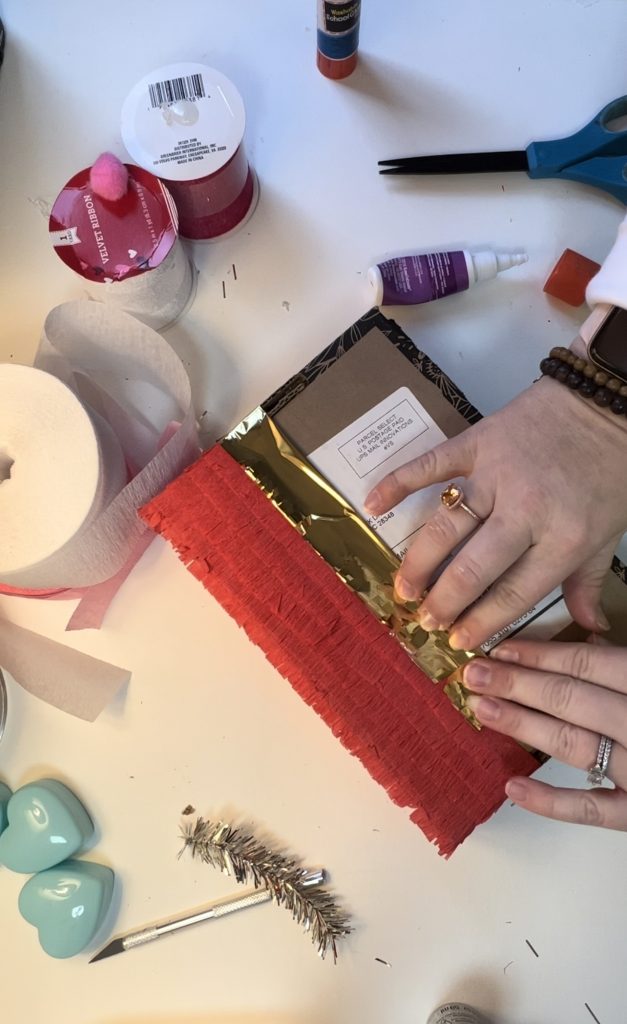 There are two versions of the DIY Valentine's Day messenger bag you can try, and because I have two girls I always have to have two of everything these days. The heart shaped tote bag is such a cute one to try with a square box you have lying around. All you have to do is trace the top of the heart and lead it to the corner. Cut it out and that's the base of your heart messenger bag. You can see the full video tutorial here.
The longest part of this fun craft is cutting the crepe paper to get the piñata effect. I am going to buy these scissors which would have made it a ton faster! Work smarter not harder right? Once the streamer/crepe paper is fringed, you can start glueing in straight lines all around your shell.
With Aleene's Fast Grab Tacky Glue you can get this done SO quickly and not worry about burning your fingers off with a hot glue gun. I mainly use the hot glue gun for the straps and trim pieces. Use the Tacky Glue for the wood letters too.
SHOP
---
---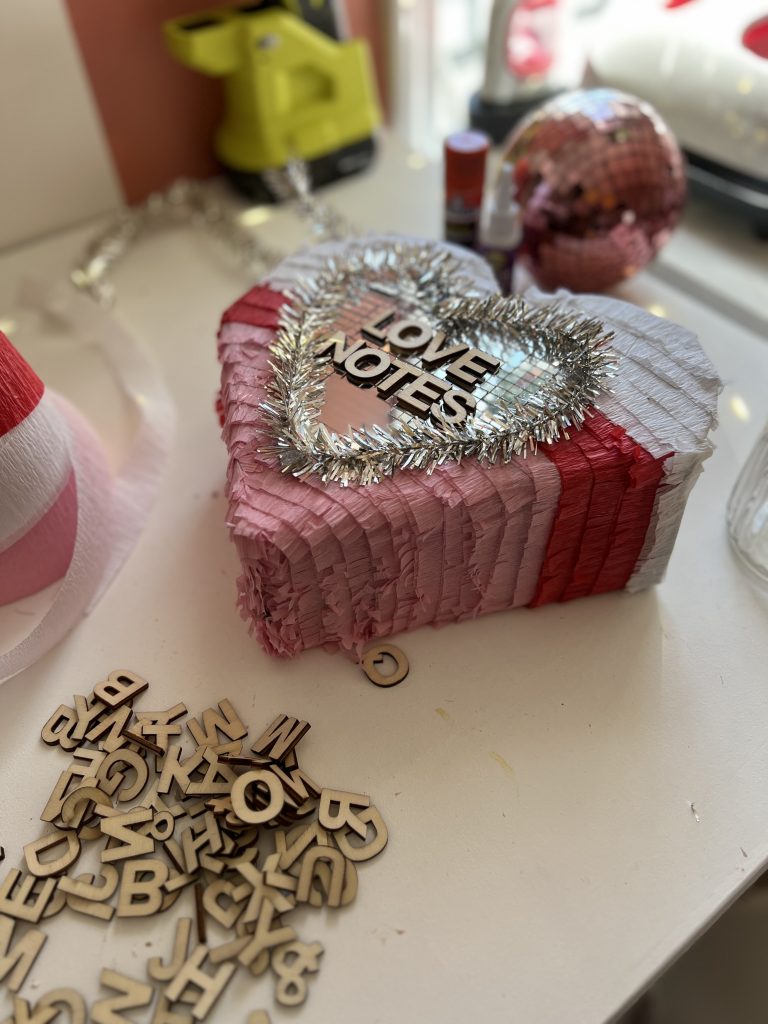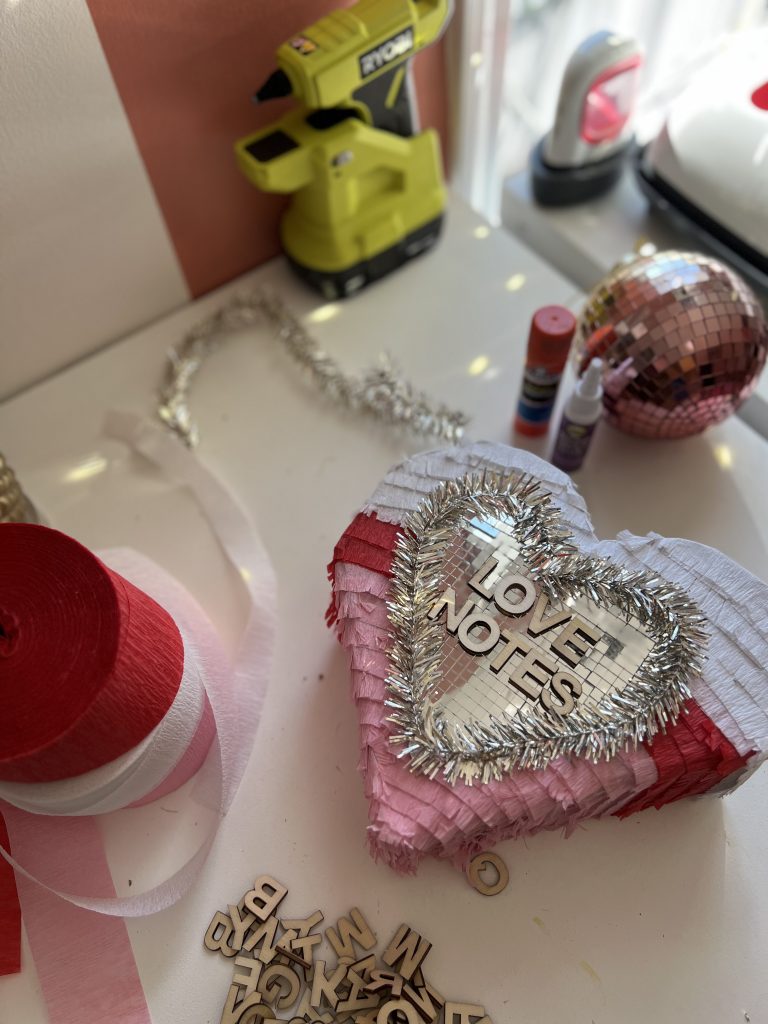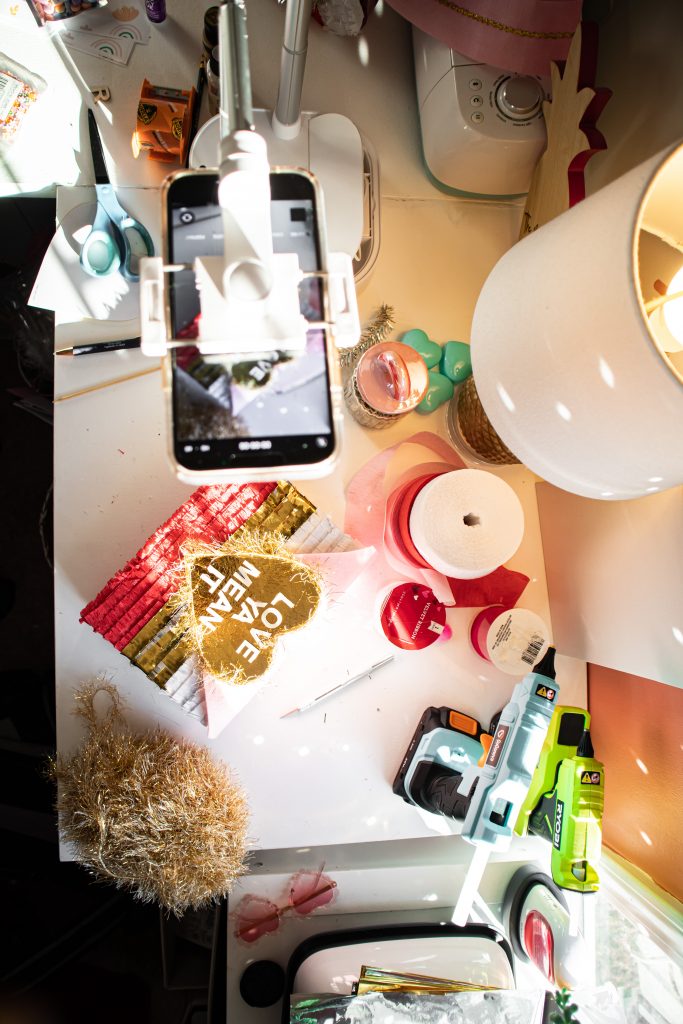 ---
I learned quickly that with anything DIY, the handles or straps always need to be reinforced. Especially if I intend on letting my girls play with them. So after you glue on the straps at each side of your DIY Valentine's Day Messenger bag, I recommend using decorative push pins like these to push through the strap into the box to secure best.
This is a great craft to take on with your older little ones probably 8 years and up. My 4 year old may have been able to but longer time consuming crafts don't go over so well with her right now. She does love to craft with me though so I have high hopes she'll love taking on fun stuff like this with me in the future.
---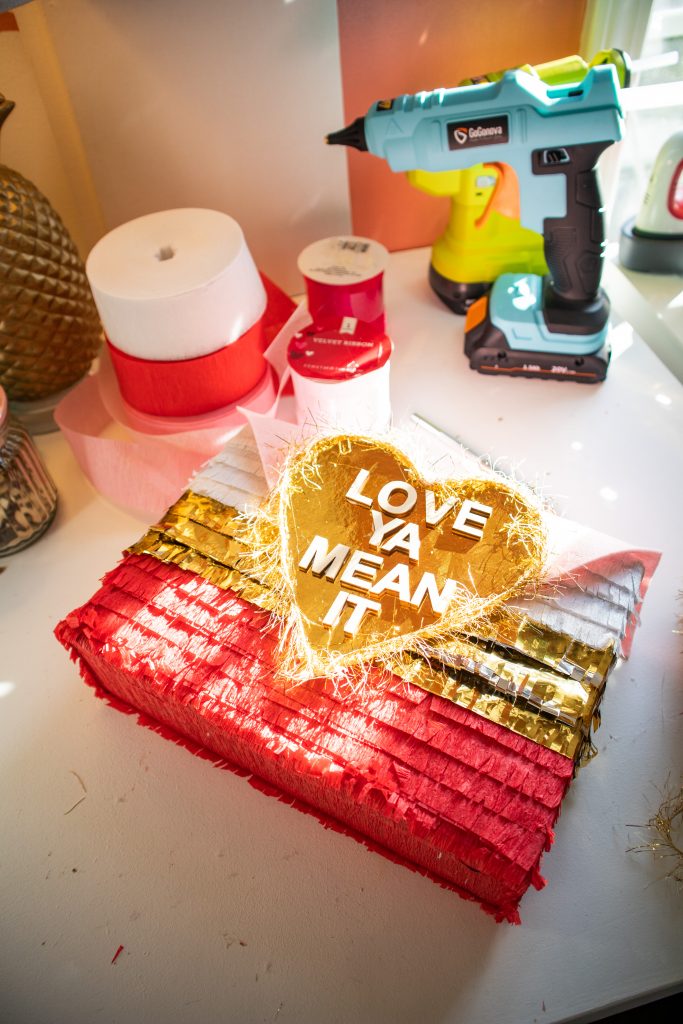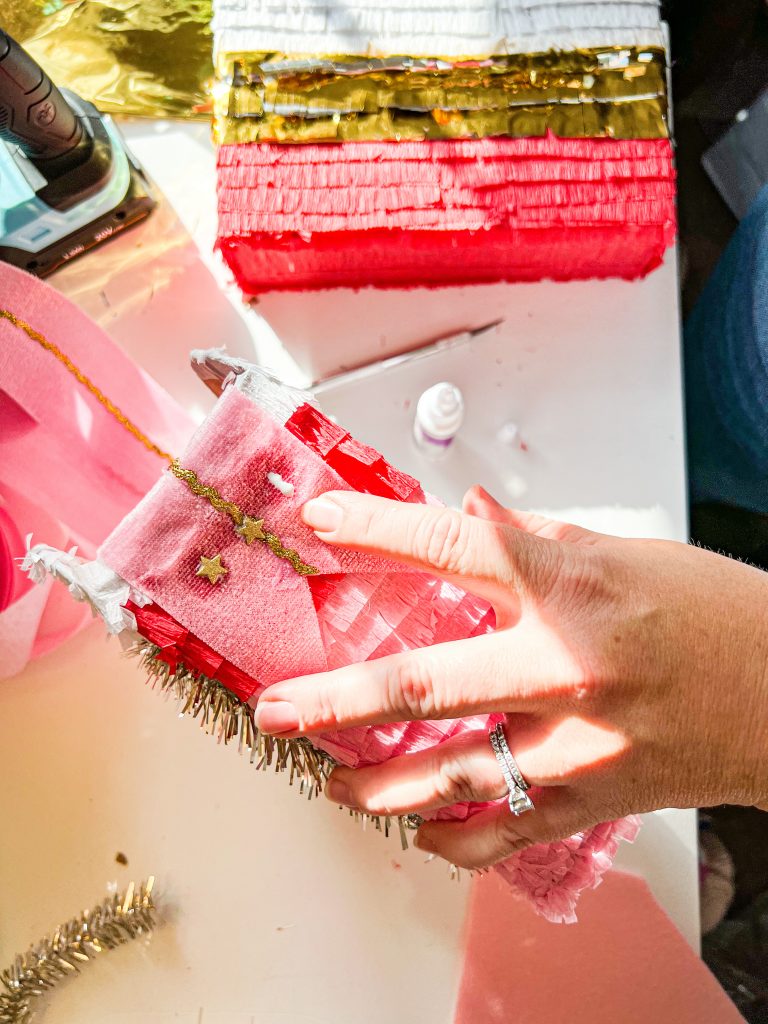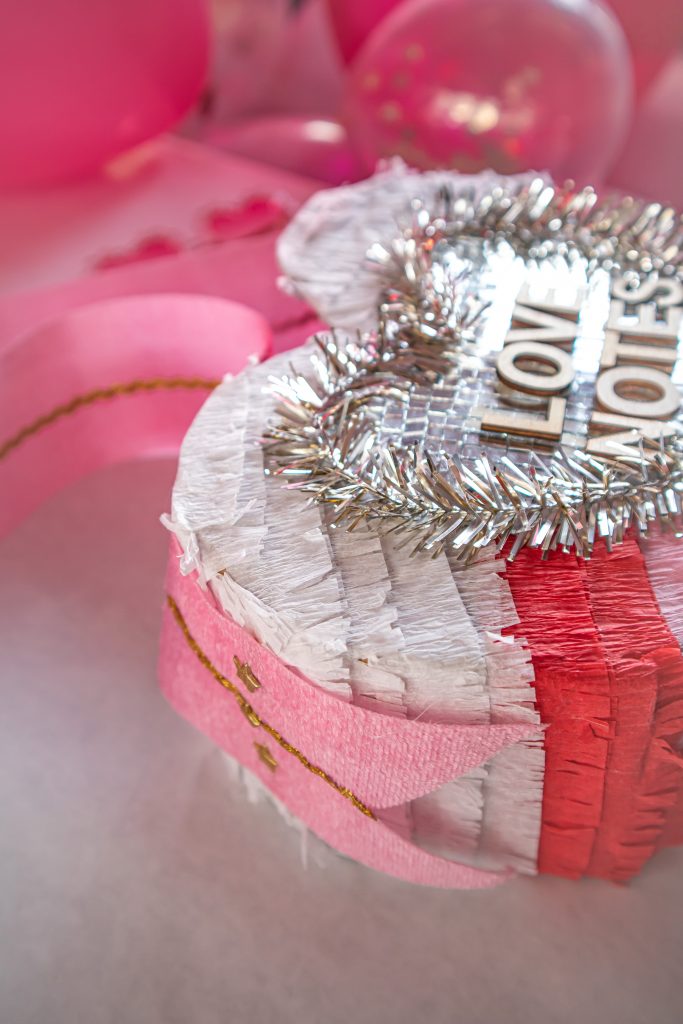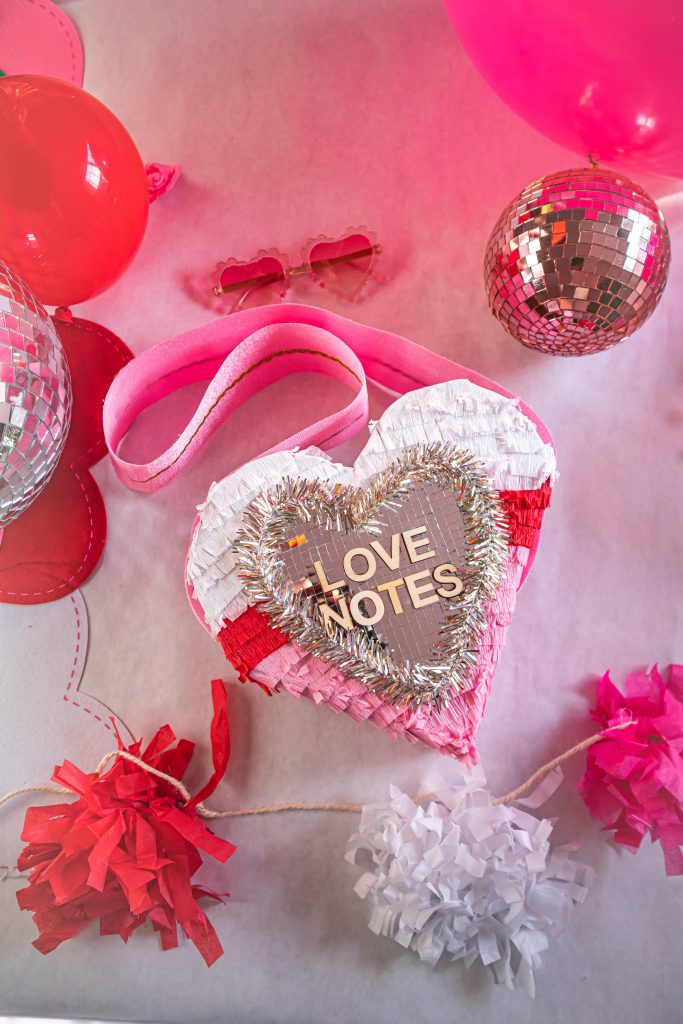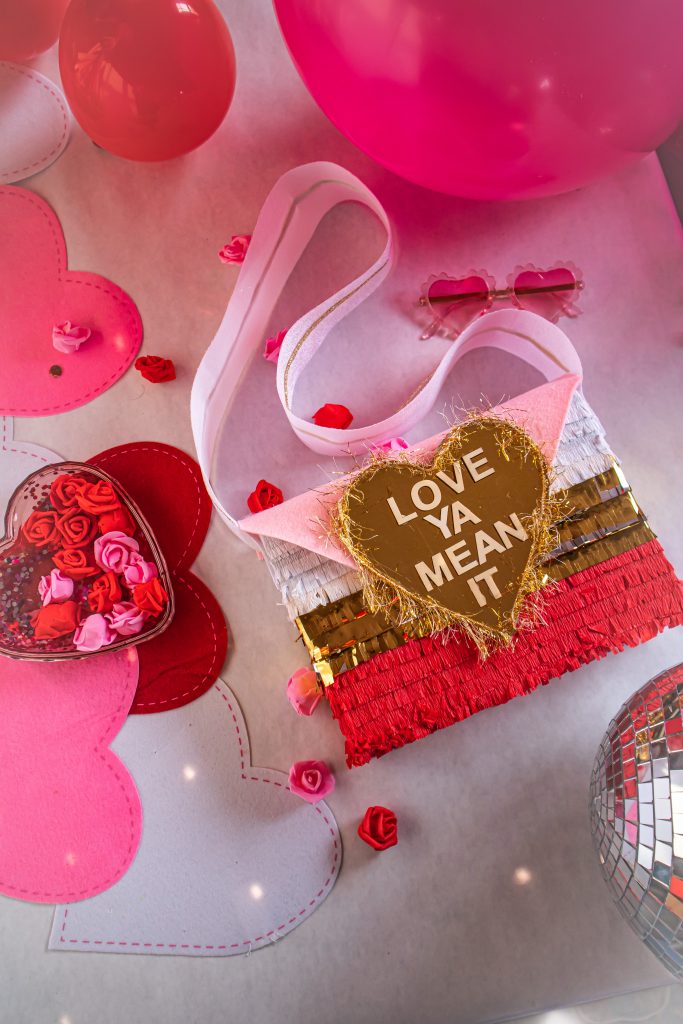 ---
This is such a fun way to collect those fun XOXOs and Valentine's Day cards in style. There's no better way to celebrate a sweet holiday then with triple extra flair! What do you think about the DIY Valentine's Day Messenger bag? Would you take it on?
Head to this post to see the quick tutorial on the square messenger bag as well!
Thank you for reading!
XOXO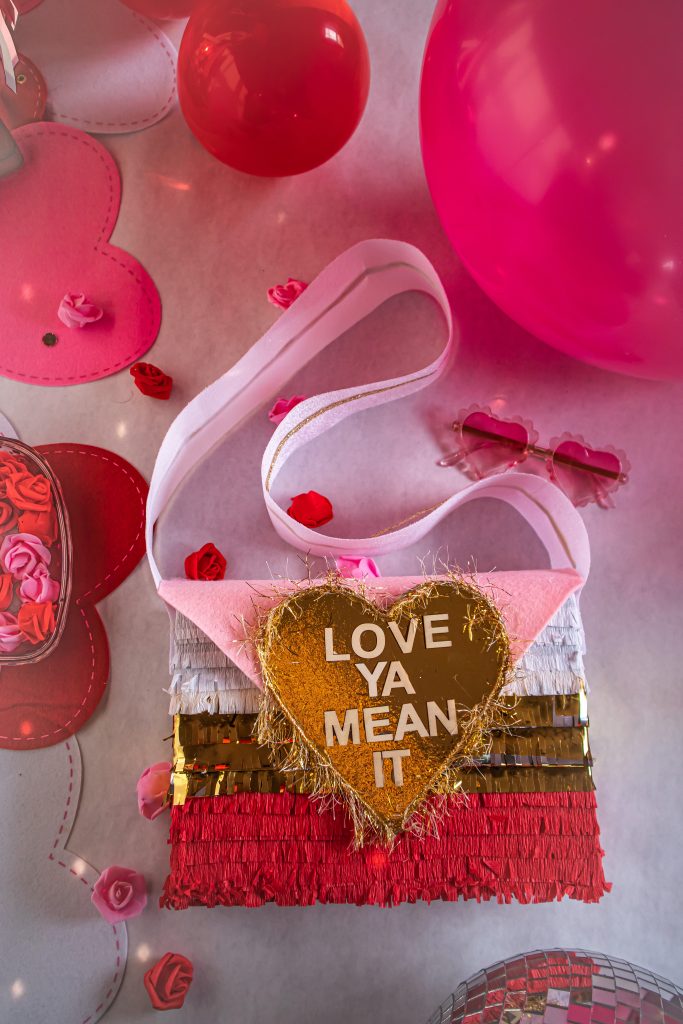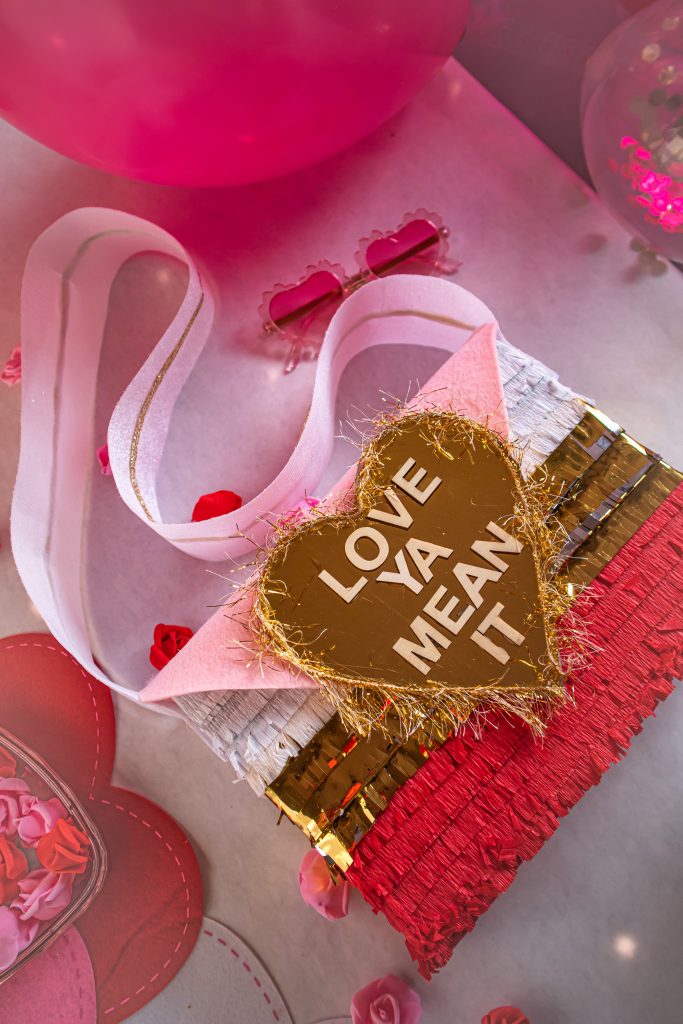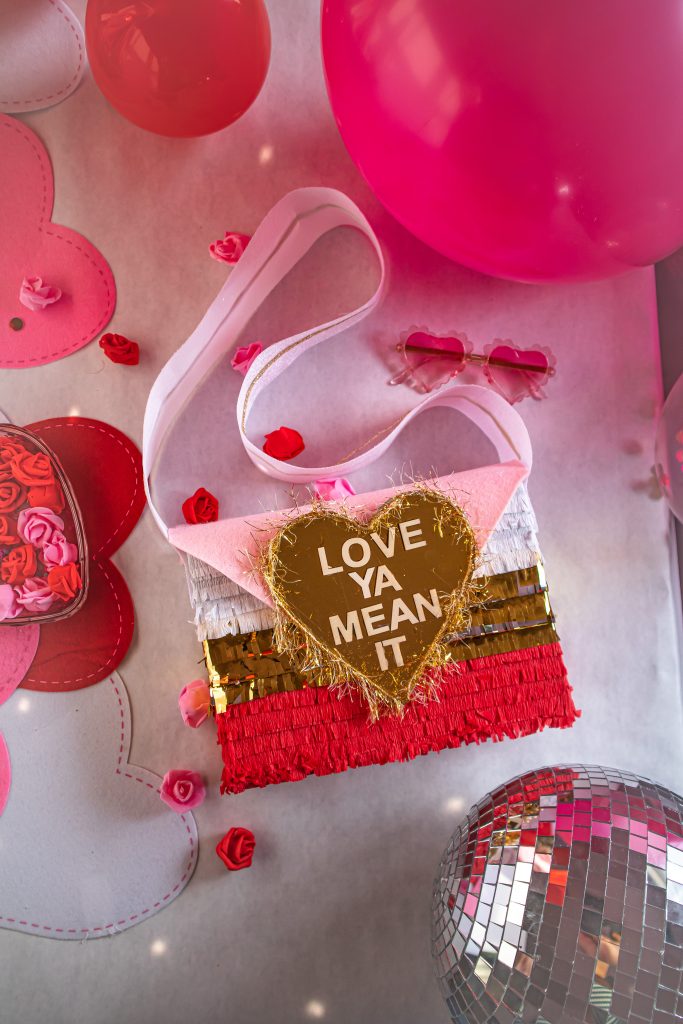 ---
Looking for more Valentine's Day Inspiration?
Head to these posts next to throw some awesome Galentine's Day parties!
LITTLE GIRLY GALENTINE'S DAY PARTY