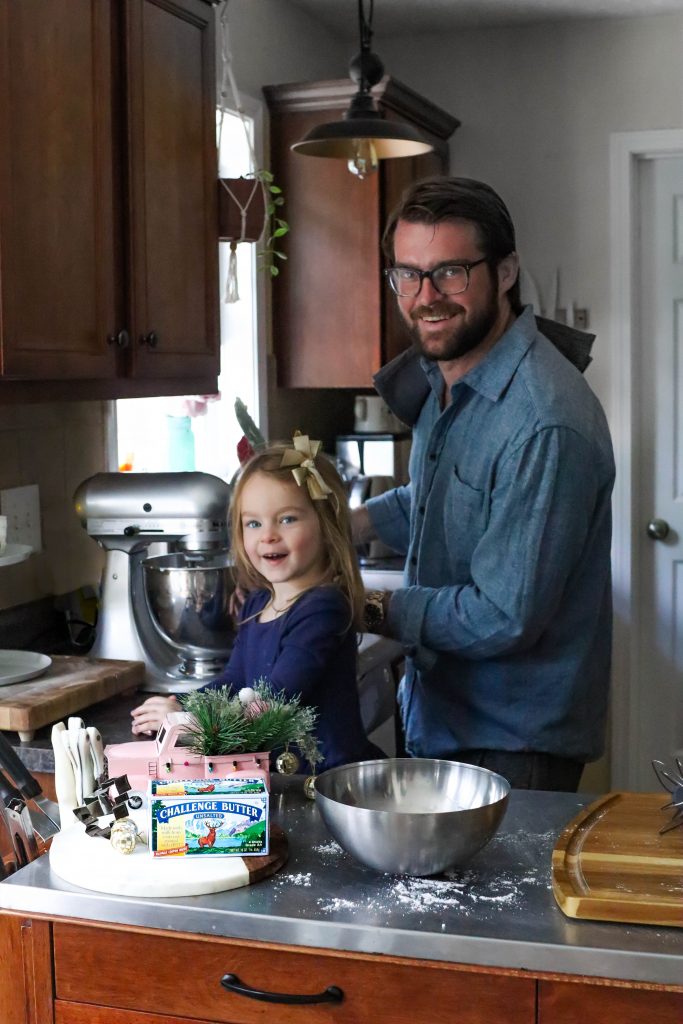 I have seen some adorable Christmas recipes on Pinterest around Christmas Trees and Santa Claus, Reindeer and snowflakes, so I landed on this super fun, different style of making Christmas tree cookies!
These two in the kitchen whipping up delicious holiday goodness together is my favorite sight to see. This scrumptiously adorable recipe to try at home this season we like to call: The Double Layered Christmas Tree Cookies. This double stacked treat is sure to be popular at any Christmas gathering and is so fun to make as a family. I am the idea woman and the curator, Morgan is the chef/head baker, Caroline is the sous chef, and Ellie is the taste tester. See, everyone has a job :).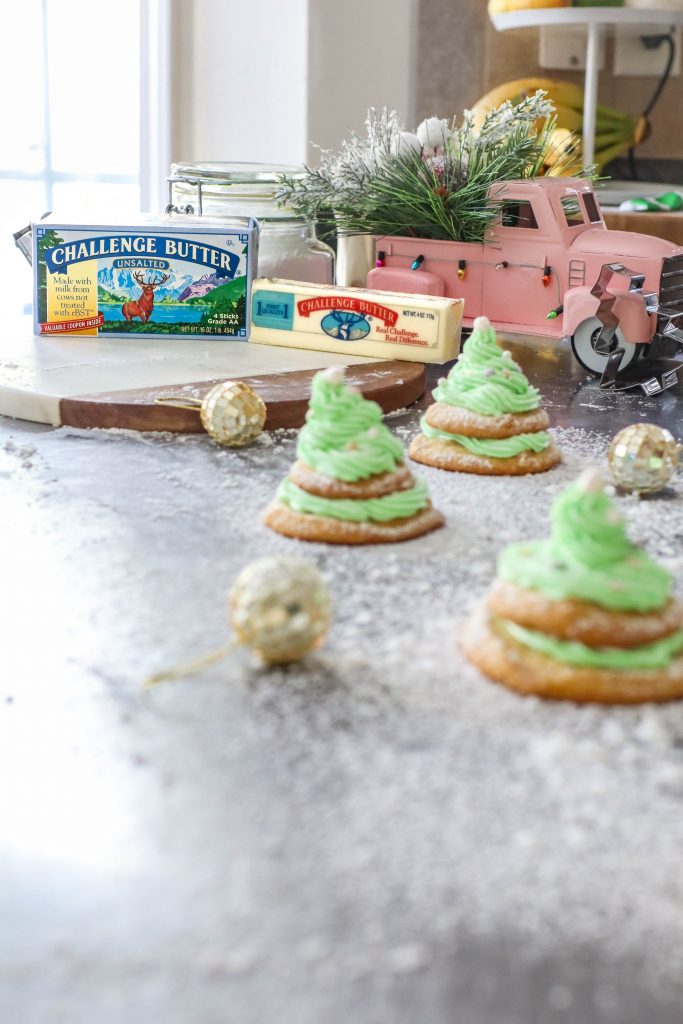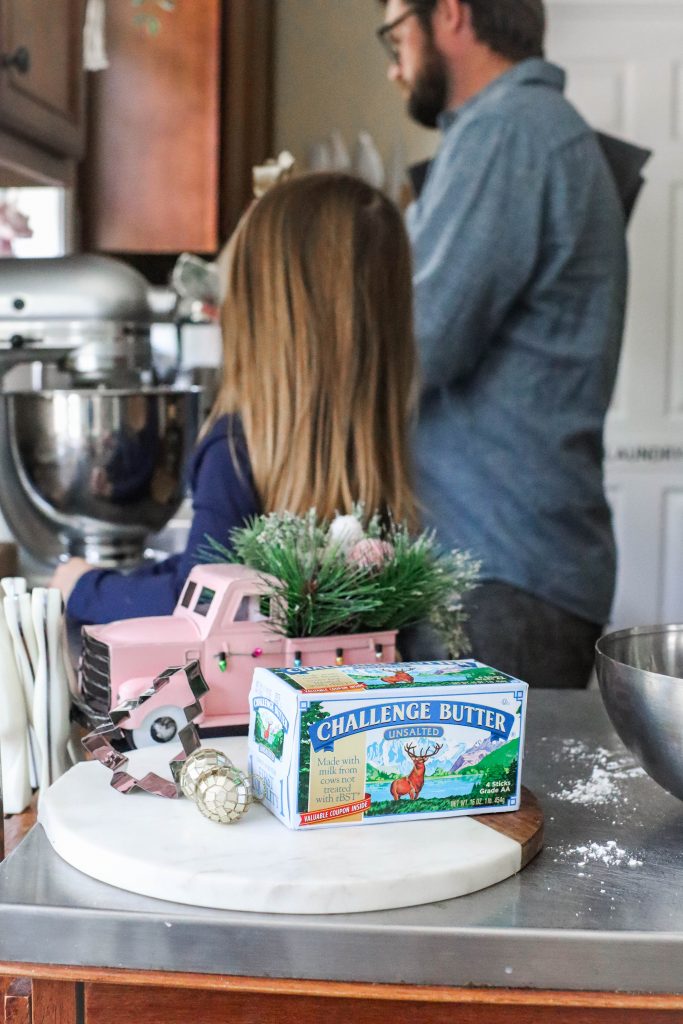 I will be sharing both recipes with you but let's start with the frosting! This Sugar Cookie Frosting recipe is rich and packed with flavor! It was actually one of our first attempts at this home made. Morgan has an AMAZING whip cream recipe that he does for us a lot, but we haven't ever dove into frostings or icings before. He tweaked a few things here and there and it came out amazing!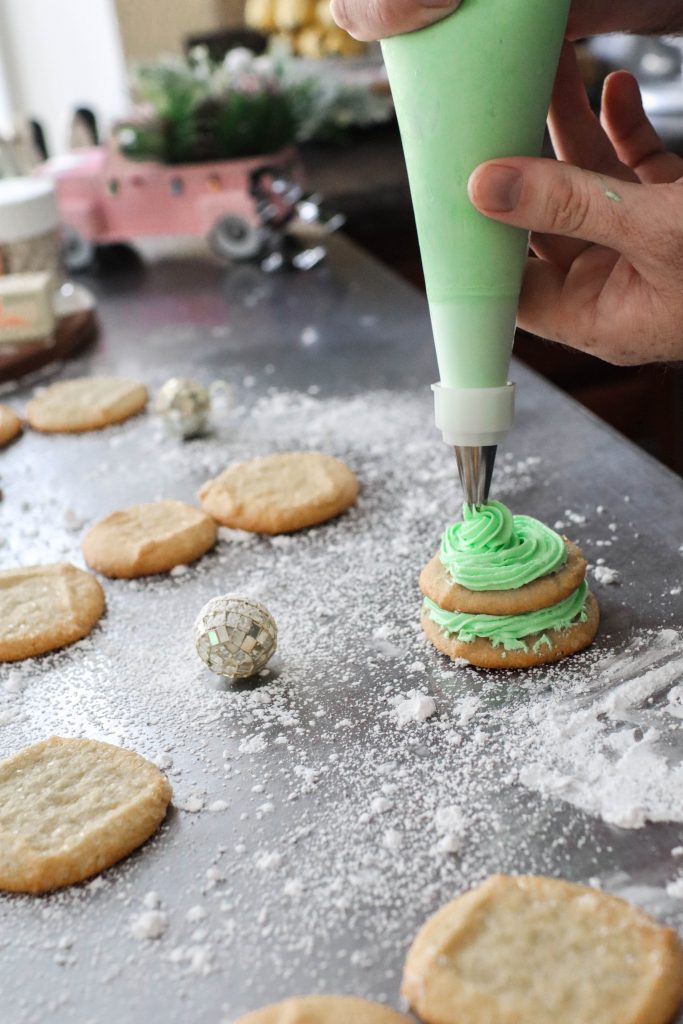 Morgan's Cookie Frosting
Directions
Beat 3 sticks (1.5 cups) of room temp butter in stand mixer or with hand mixed until smooth and fluffy.
Add one tablespoon of clear vanilla extract
With mixer on low slowly add 1.25 lbs (20 oz) of powdered sugar and beat until fully incorporated.
After sugar is fully incorporated add 3 tablespoons of heavy cream 1 tablespoon at a time.
Once buttercream is done you can begin adding food coloring.
Add green gel food coloring a little bit at a time until you reach your desired shade of green.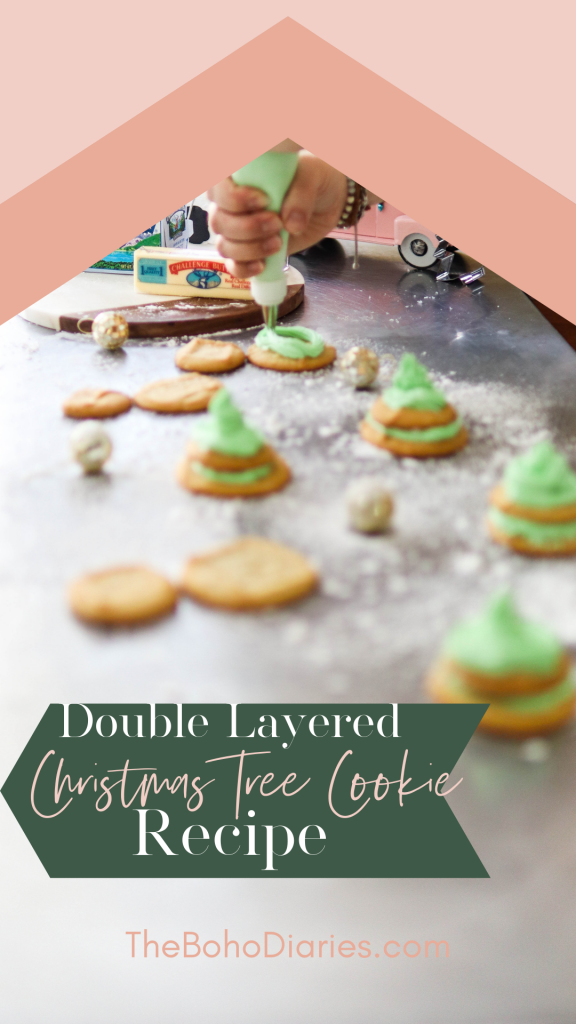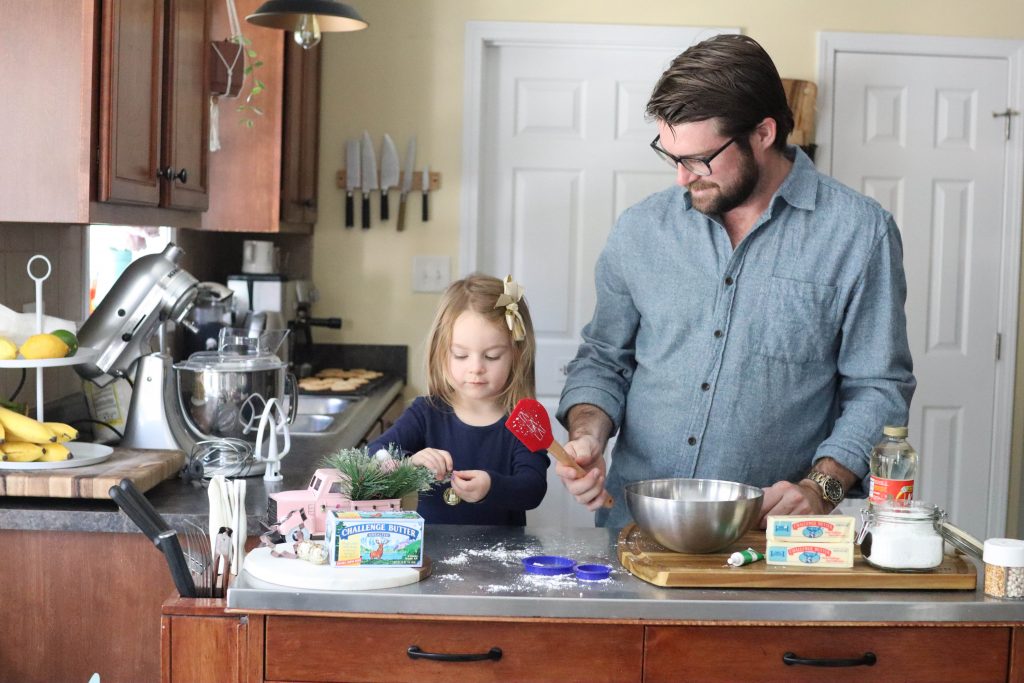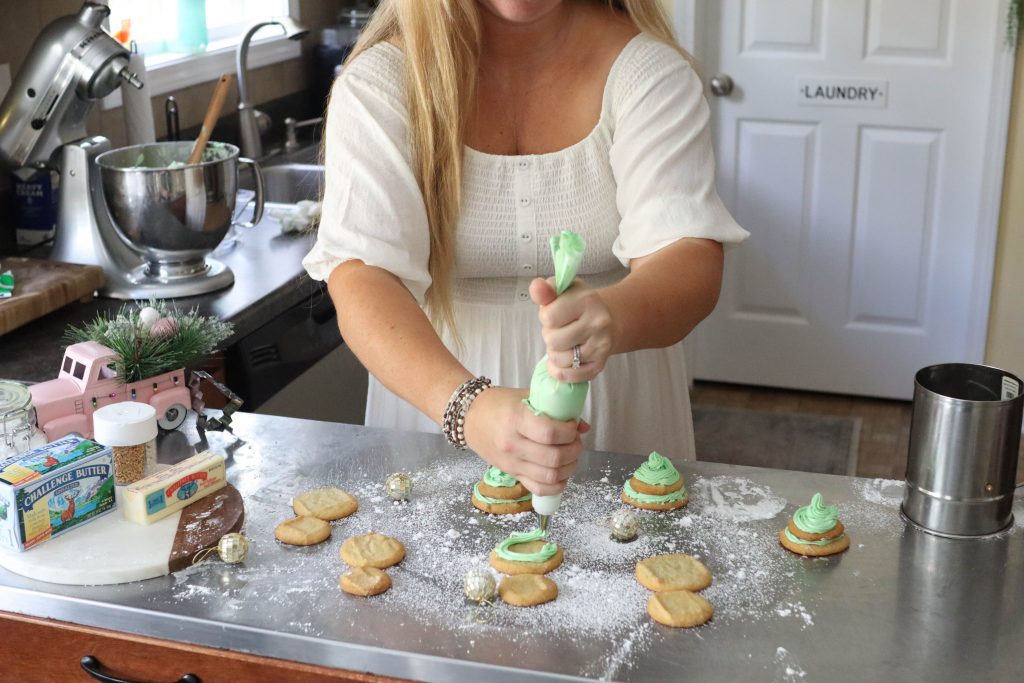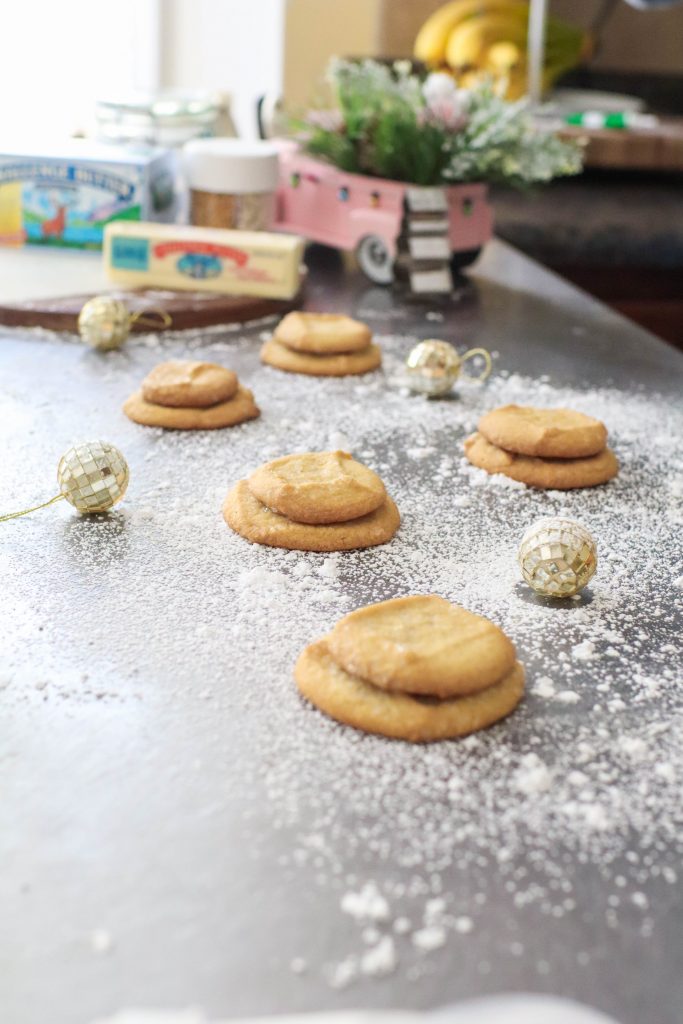 Simple Sugar Cookies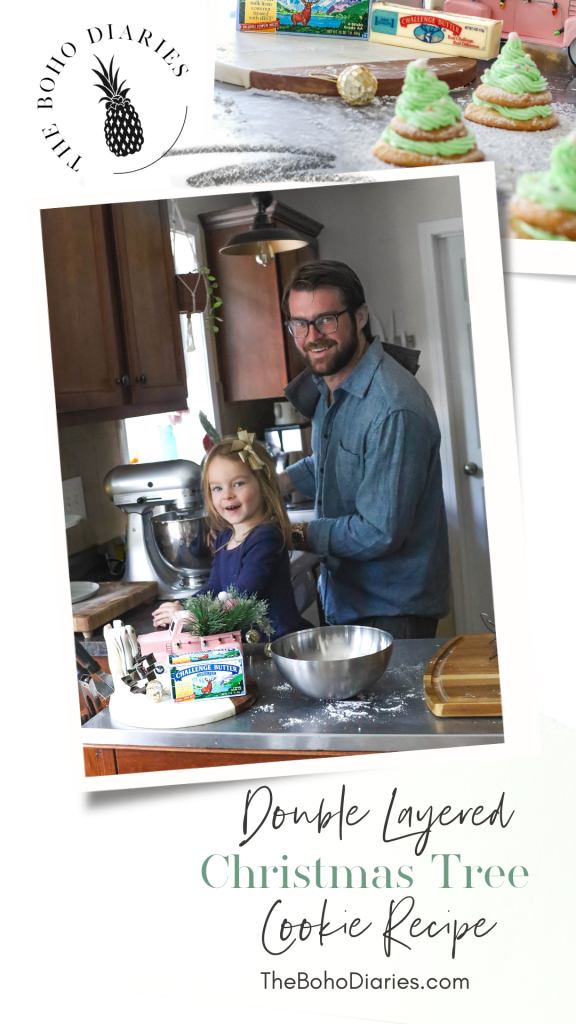 The Boho Diaries most popular Christmas posts:
Winter Rose Cosmo Holiday Cocktail