When I think of brunch and what is typically on the menu, Hawaiian Shaved Ice is not always top of mind. I am excited to share a fun, creative way to incorporate our household favorite, Hawaiian Shaved Ice Flavored Syrups and Sugars into an Easter themed brunch! I call them, cinnabunnies! This is a fun spin on taking store bought cinnamon buns and making festive Easter bunnies with colorful toppings using products from Hawaiian Shaved Ice brand!
As a kid, I remember being ecstatic anytime my parents bought be a Hawaiian Shaved Ice cup from vendors, so now to have one in my home, my girls are awfully spoiled with having it whenever they want! We love these treats so much, I knew there could be other ways to use the ingredients beyond snow cones and cotton candy. So I whipped up these cute little cinnabunnies to share with my daughters in a little outside picnic.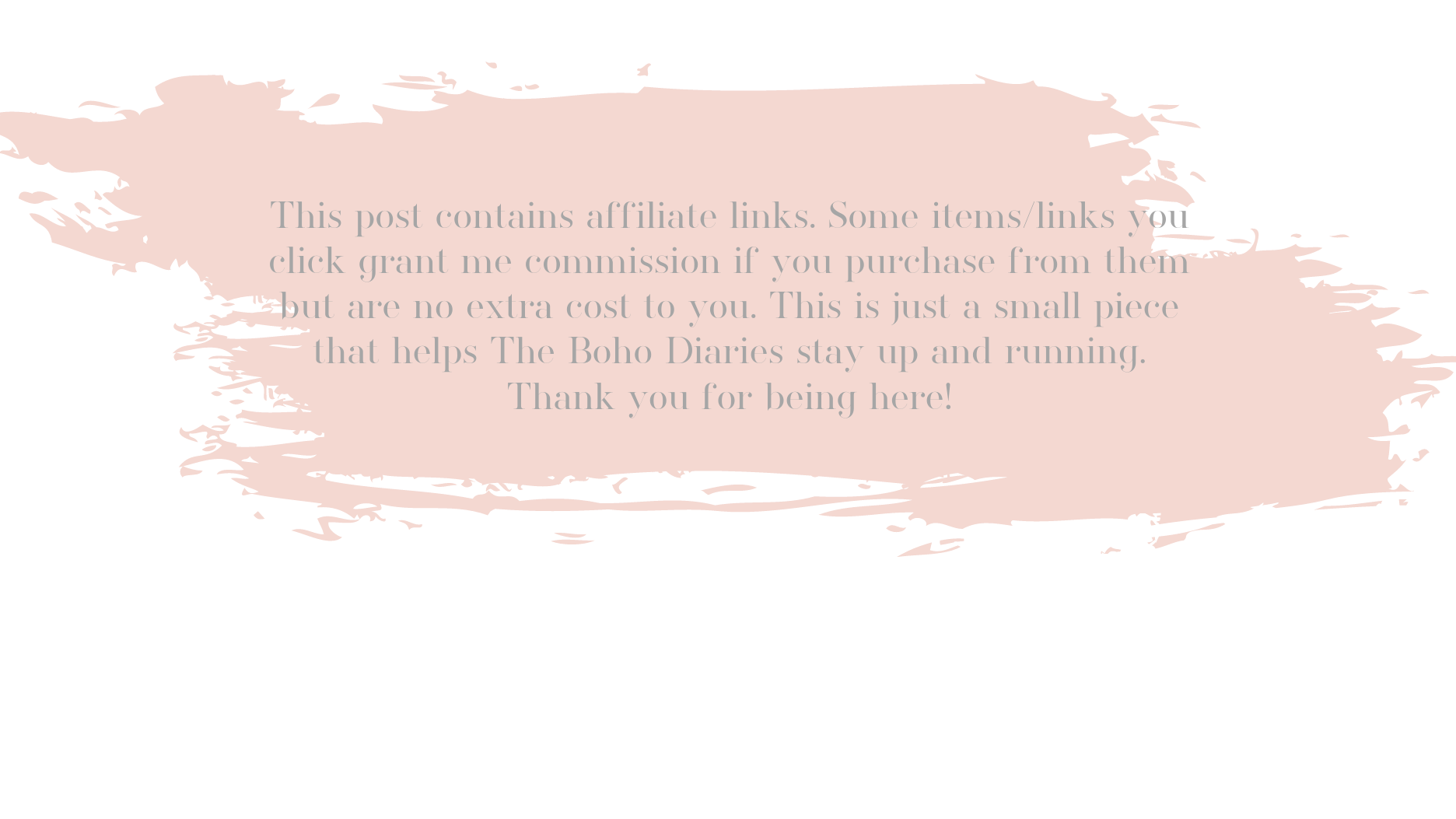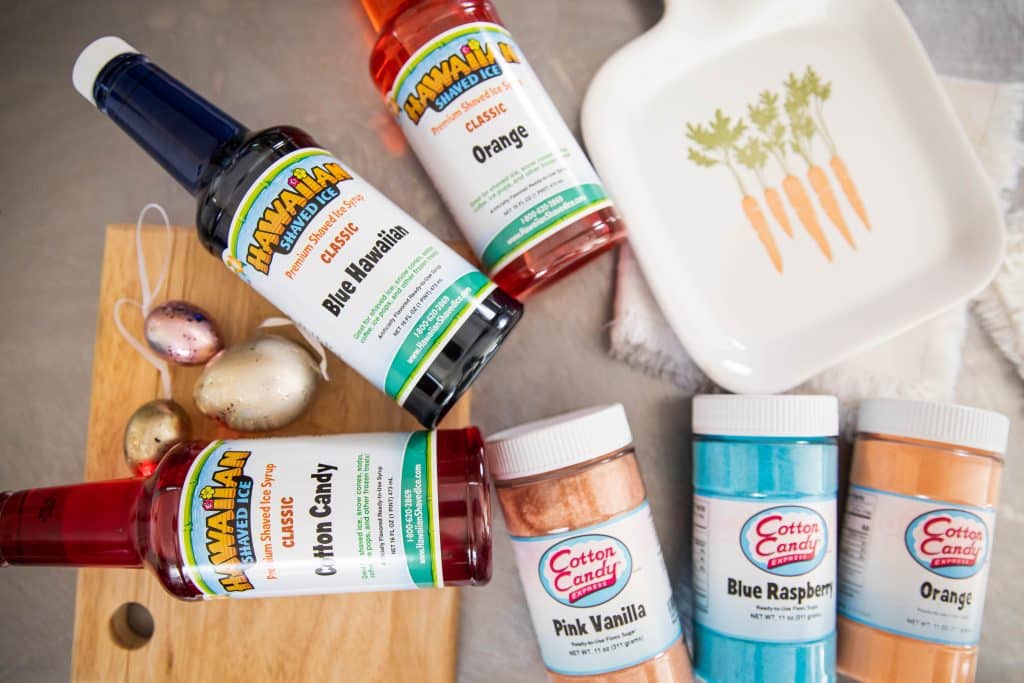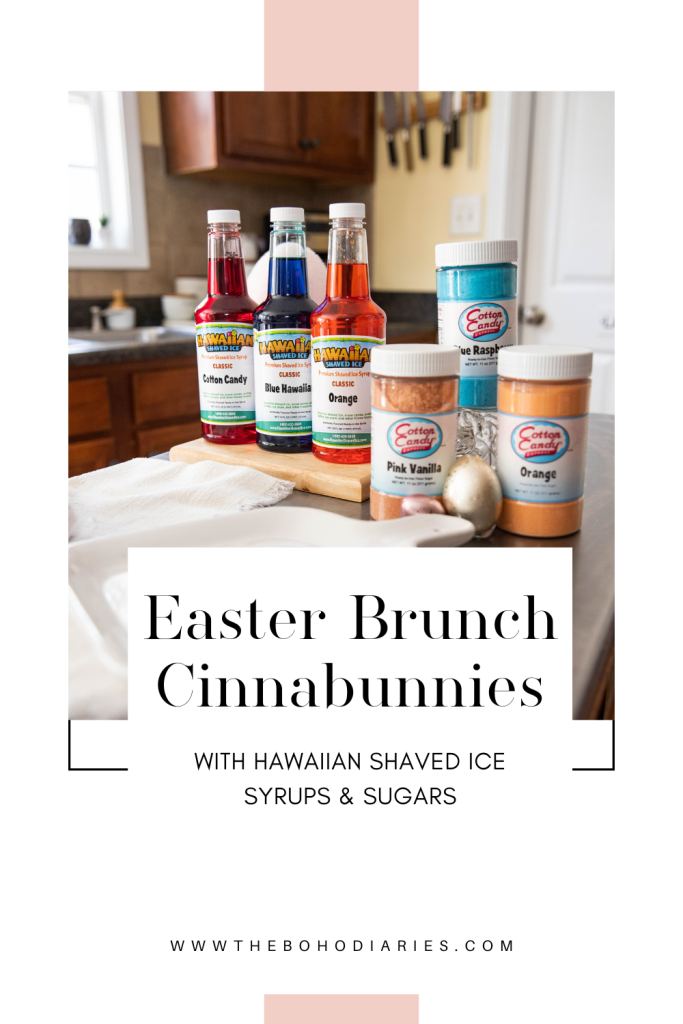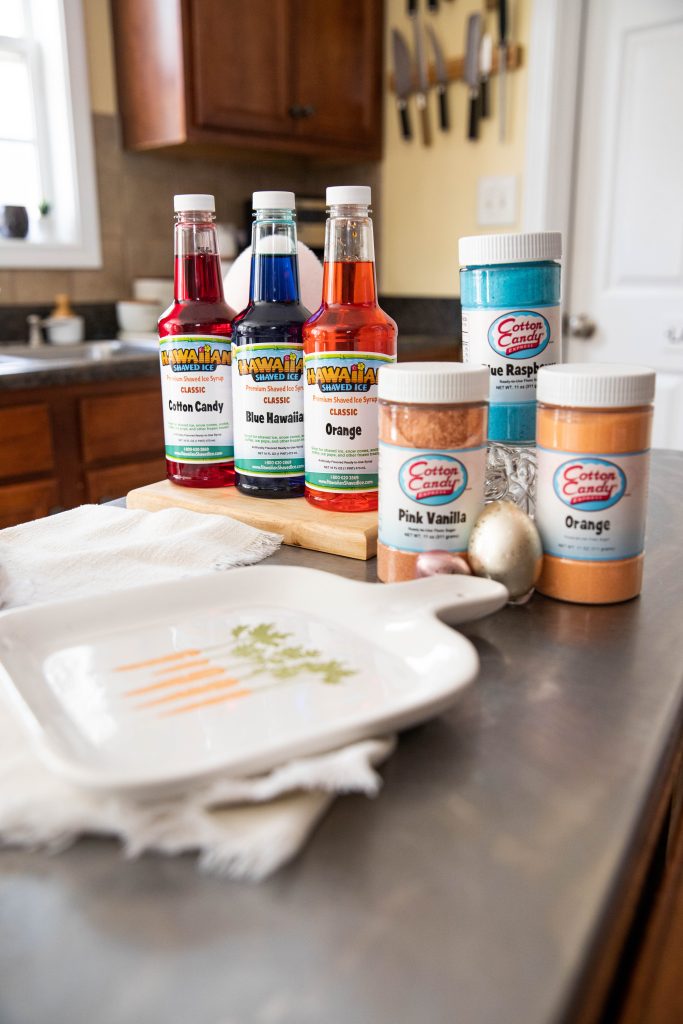 ---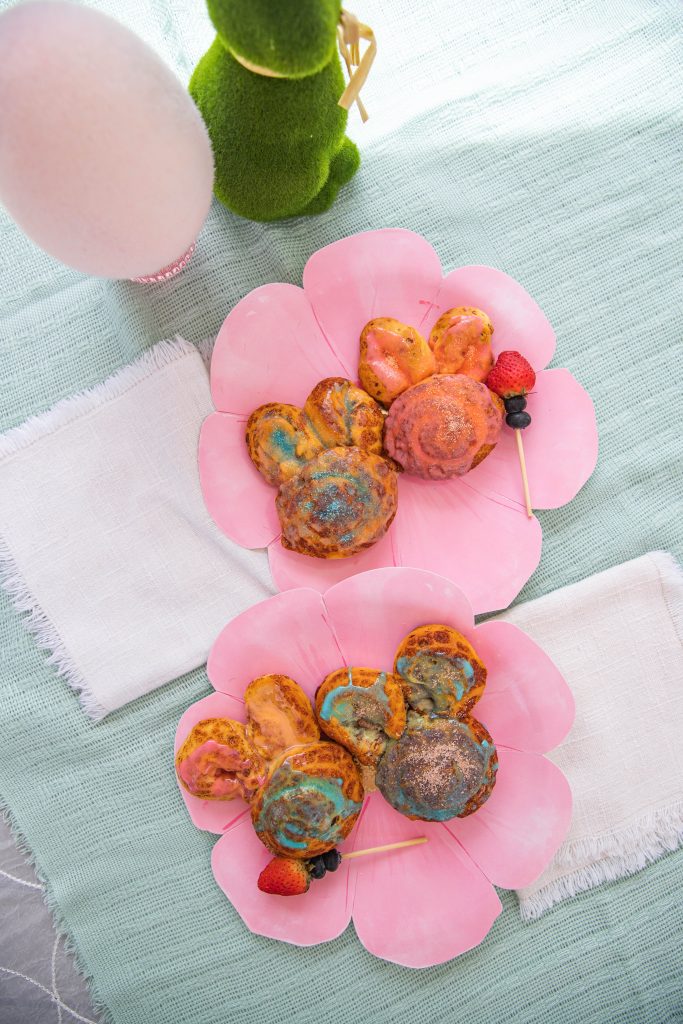 Cinnabunnies
Ingredients
Cinnamon buns (store bought 8 ct)
Icing
Premium Hawaiian Shaved Ice Syrups ( Cotton Candy, Blue Hawaiian, Orange)
Cotton Candy Express Sugars ( Blue Raspberry, Cotton Candy, Orange)
Directions
Preheat oven to 400 degrees
Take 8 cinnamon buns apart. Lay out 4 whole cinnamon buns. Use 4 others, unroll, cut in half to form the ears. Attach to the whole cinnamon bun.
Position these on non stick pan
Place in oven for 14 minutes
Heat icing in microwave on low heat for 15 seconds
Separate evenly in 3 bowls
Mix 1/2 TBS Premium Hawaiian Shaved Ice Syrup in each bowl to form flavored icing
Remove cinnamon buns from oven and let cool.
Spread icing over cinnabunnies!
Add pinches of Cotton Candy Express sugars
---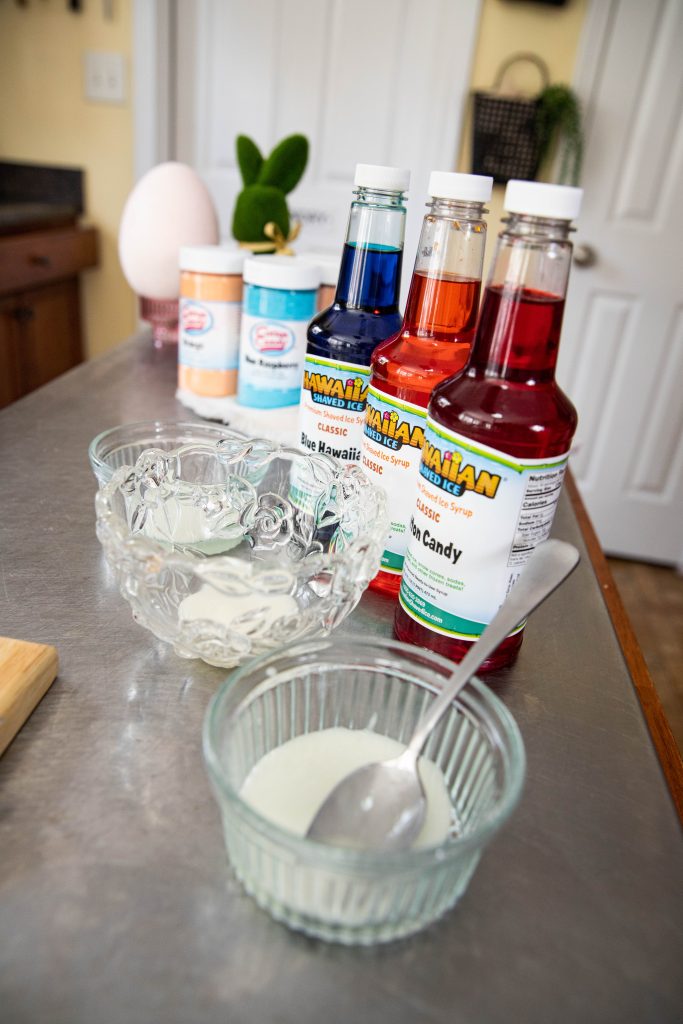 No Easter brunch wouldn't be complete without a colorful array of treats and bunny themed food right? This fun treat takes just a few minutes and is one the whole family can have a good time making together. Hawaiian Shaved Ice has SO many flavors to choose from, this would be a fun activity to have at a kids brunch too. Make a cinnamon bun bar and line it up with all the Premium Hawaiian Shaved Ice Syrups and Cotton Candy Express sugar flavors and let the kids go nuts! I can guarantee they will love it like my girls do.
We have an Easter egg hunt coming up with some friends and we will have snow cones treats for everyone! If you don't have one of these machines at home I highly recommend having one around!
Shaved Ice and Snow Cone Machines
Cotton Candy Machines
If you give this recipe a try let me know! Thanks for reading!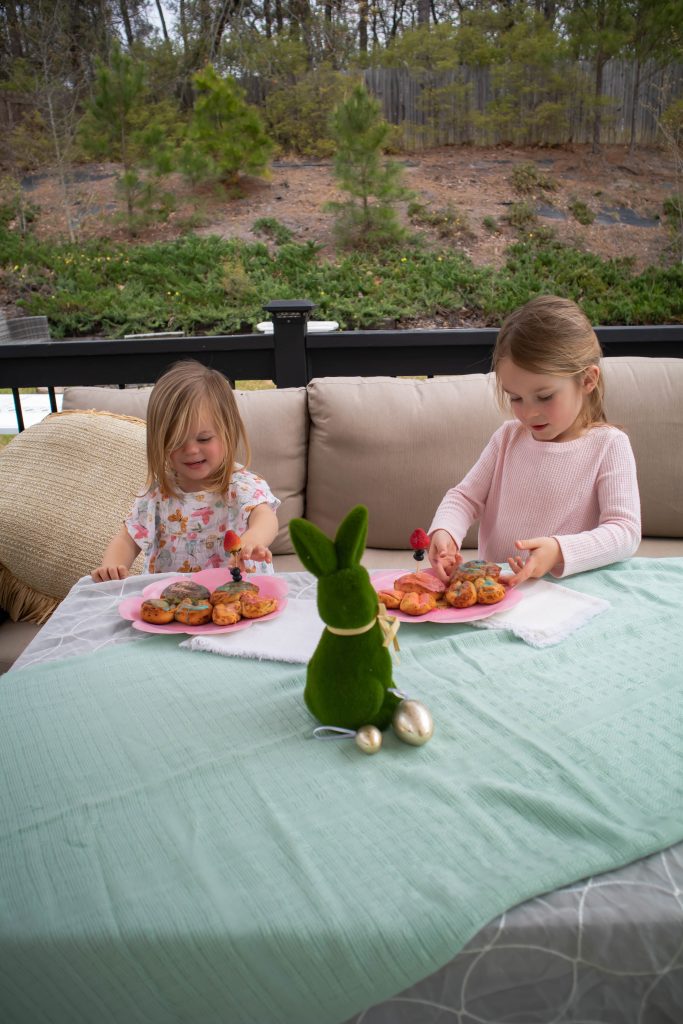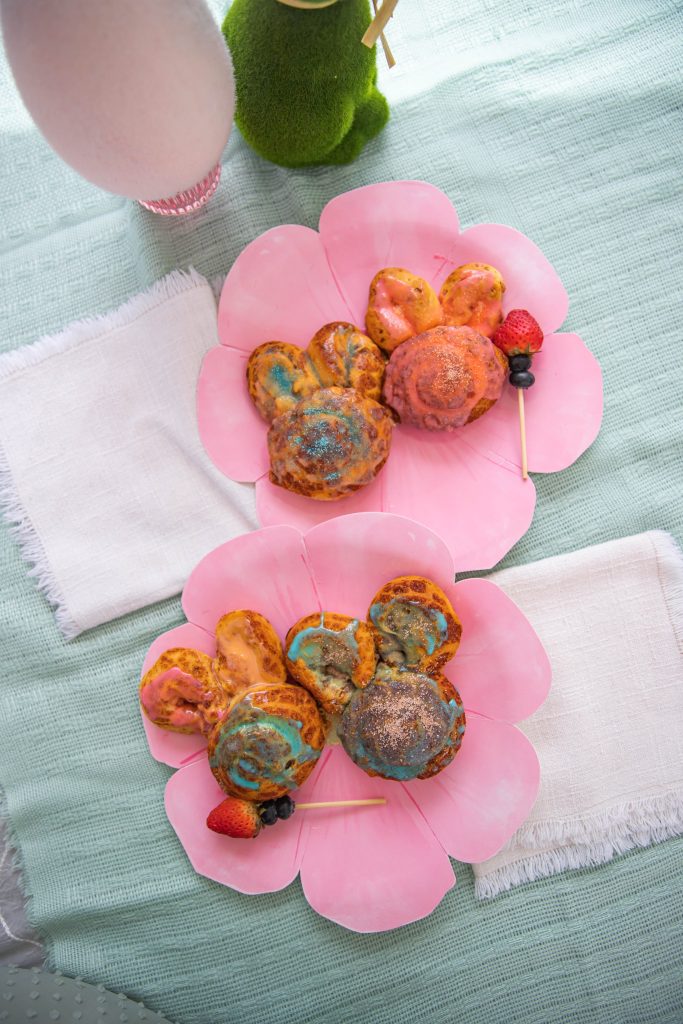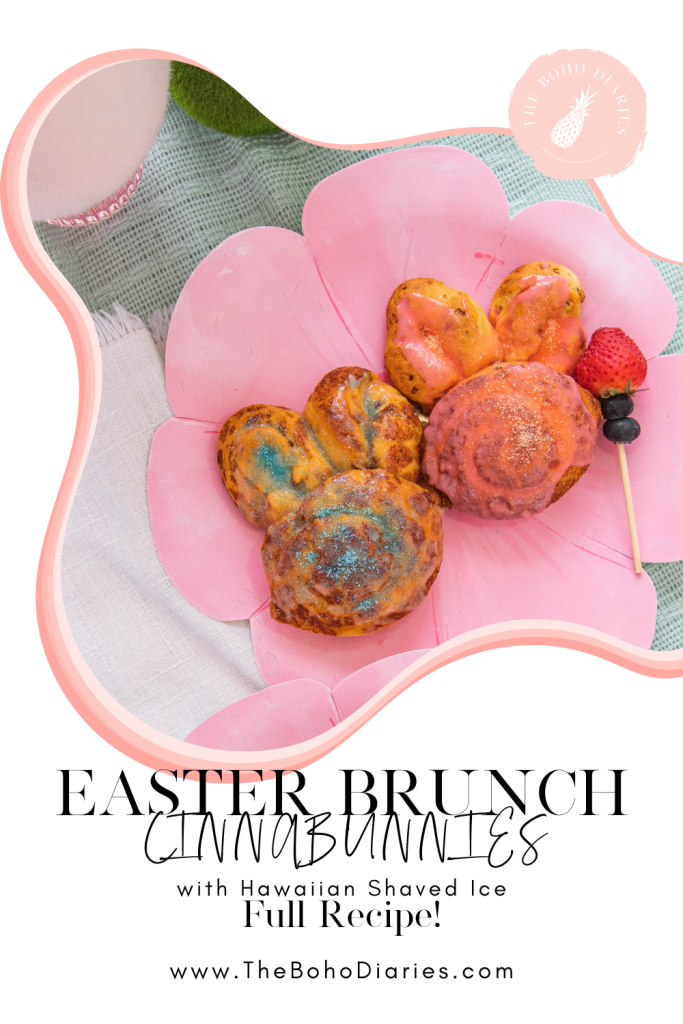 Want More Easter Inspiration?
Check These Out!