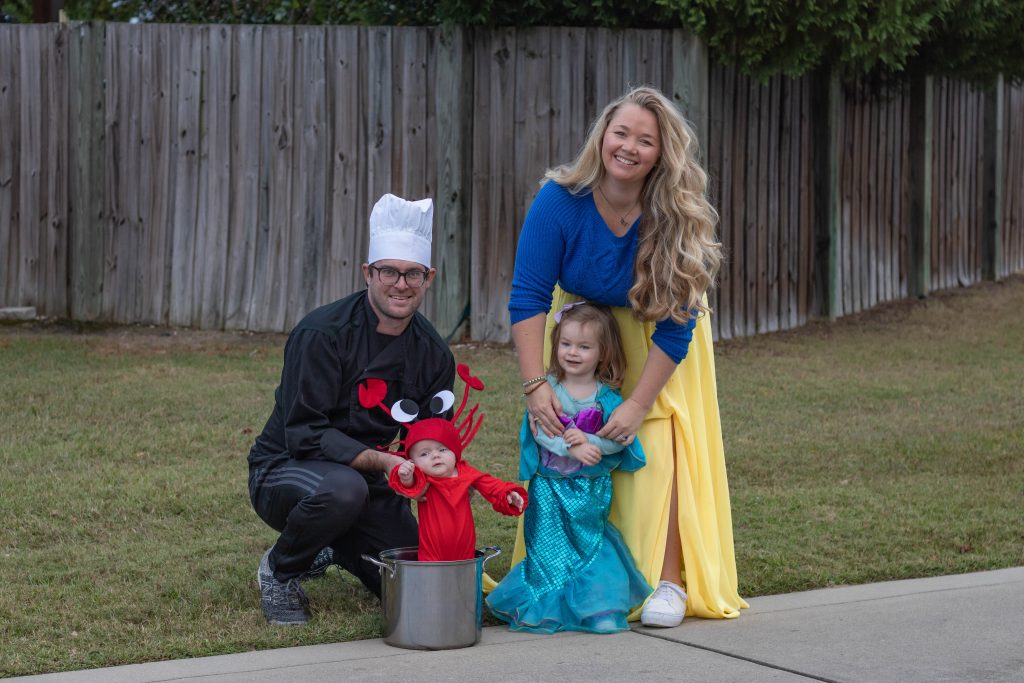 Halloween is approaching once again and as every other parent I've encountered over the past couple weeks, we're all thinking about costumes for this year's Halloween parties or trick-or-treating. I have rounded up our past family Halloween costumes, and wanted to show that not all costumes need to be store bought! I will show how you can dive deep into your closet and get close enough to the look to make the impact needed for a fun family costume!
1. Tangled!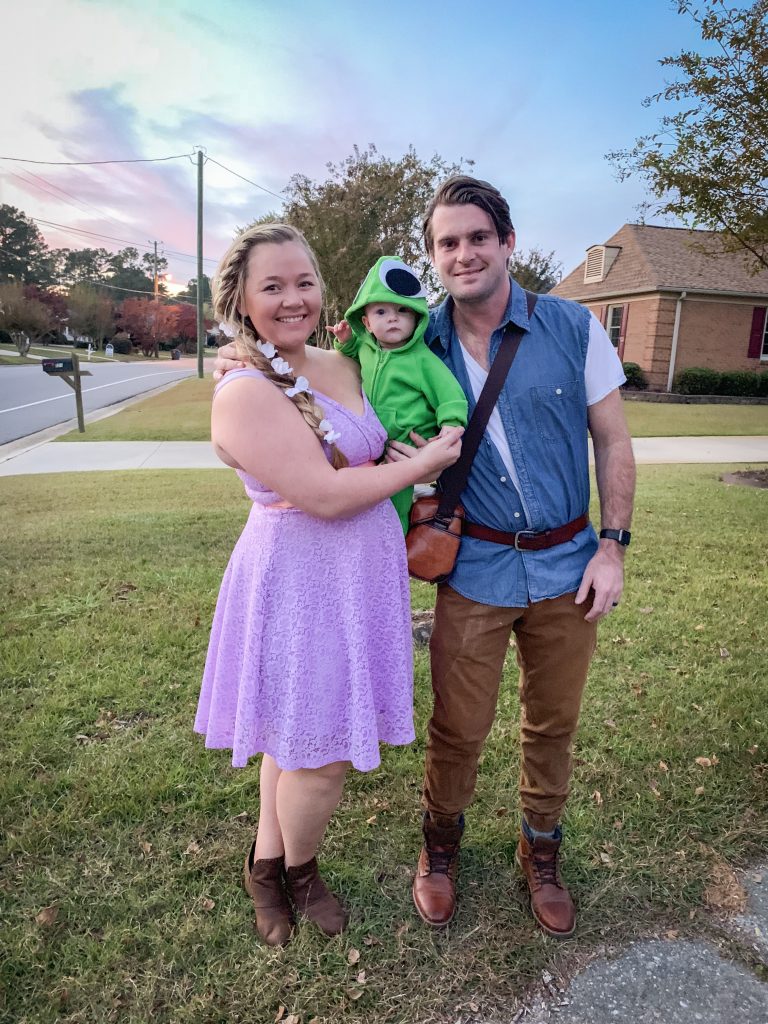 I found my dress and Caroline's Pascal look on Amazon and piece the details together with fake flowers, my own boots, and felt from the Dollar Tree used for the eyes. I pieced together the Flynn Ryder look for Morgan from things he already had and a denim shirt I found at Goodwill that I cut the sleeves off of!

2. Flintstones!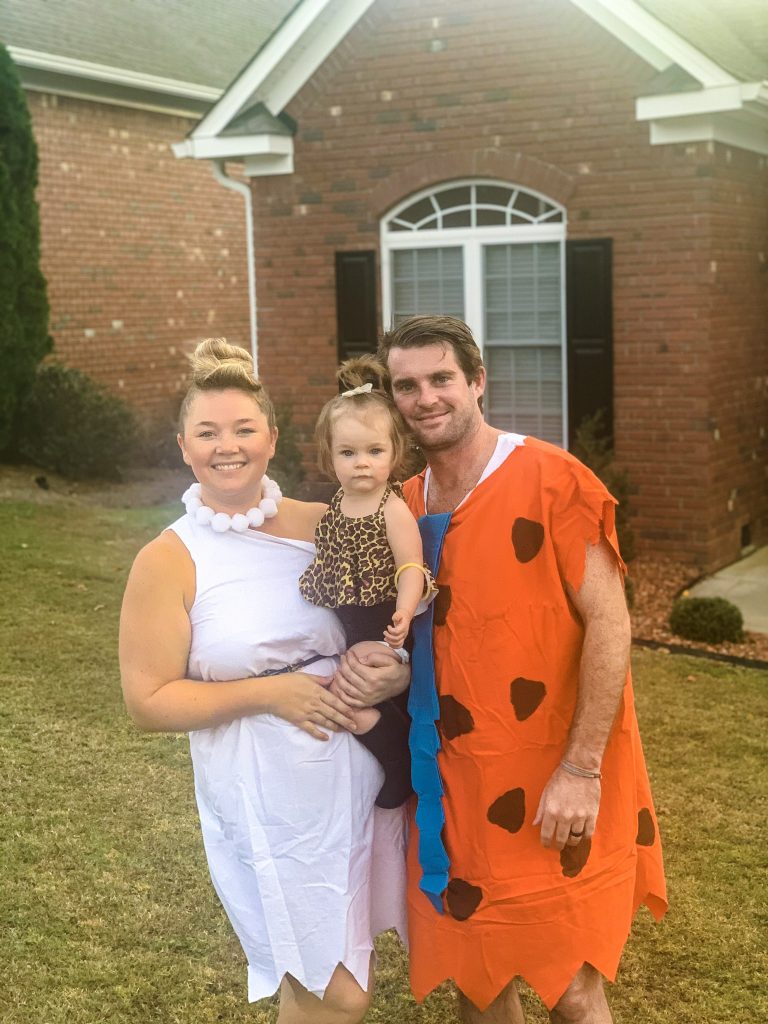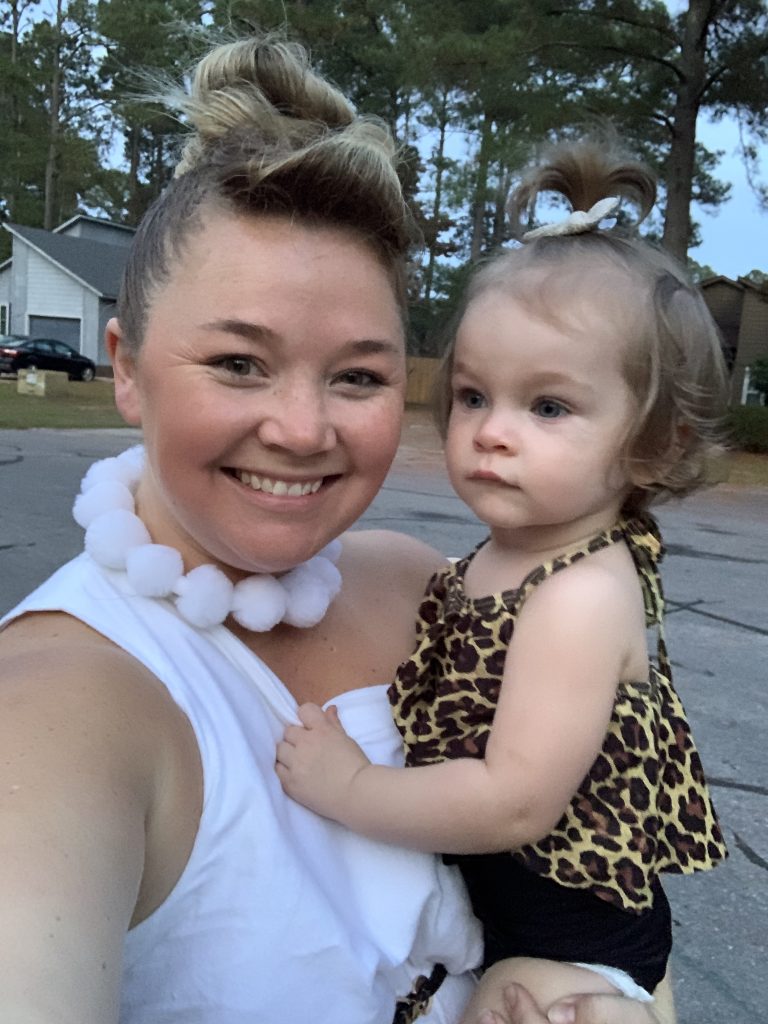 This is such a classic, even though it's sad to think that my nieces and nephew, and my daughters don't even know about the Flintstones anymore! OLD ALERT! The Flintstones the Jetsons, I wonder if any of the networks will ever bring those back? Anyway! Mine and Morgan's outfits were pieced together with felt fabric and sewn. My "necklace" is plush string of poms you can buy at Michaels, and I cinched the waist with a braided belt. Caroline's Pebbles look was a bathing suit from Kortni Jeane and I added animal print boots and the classic high pony with bone bow.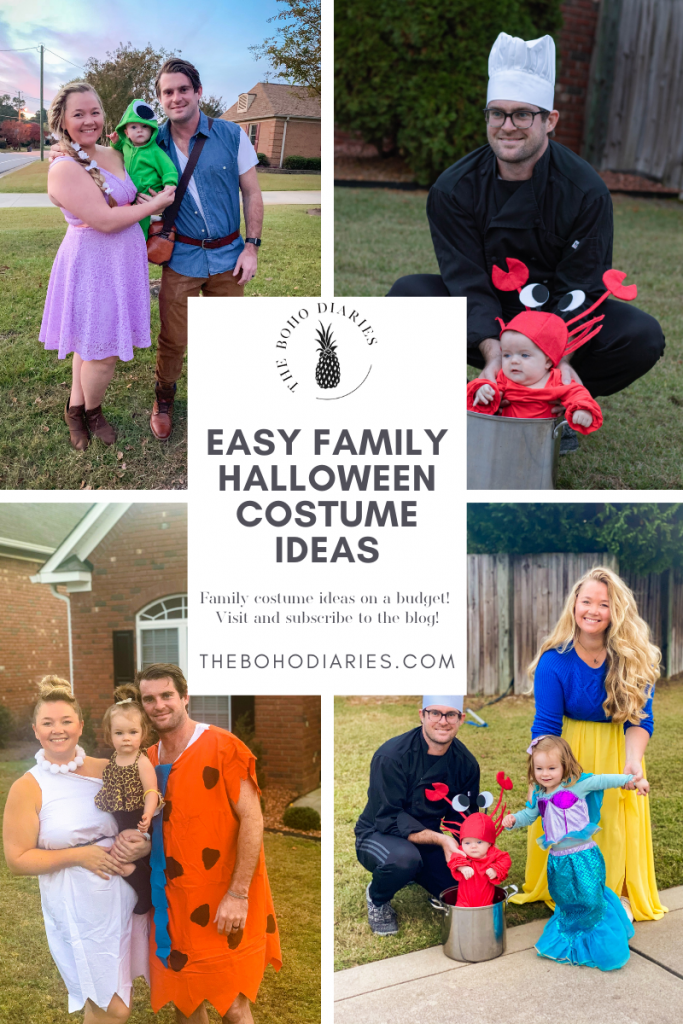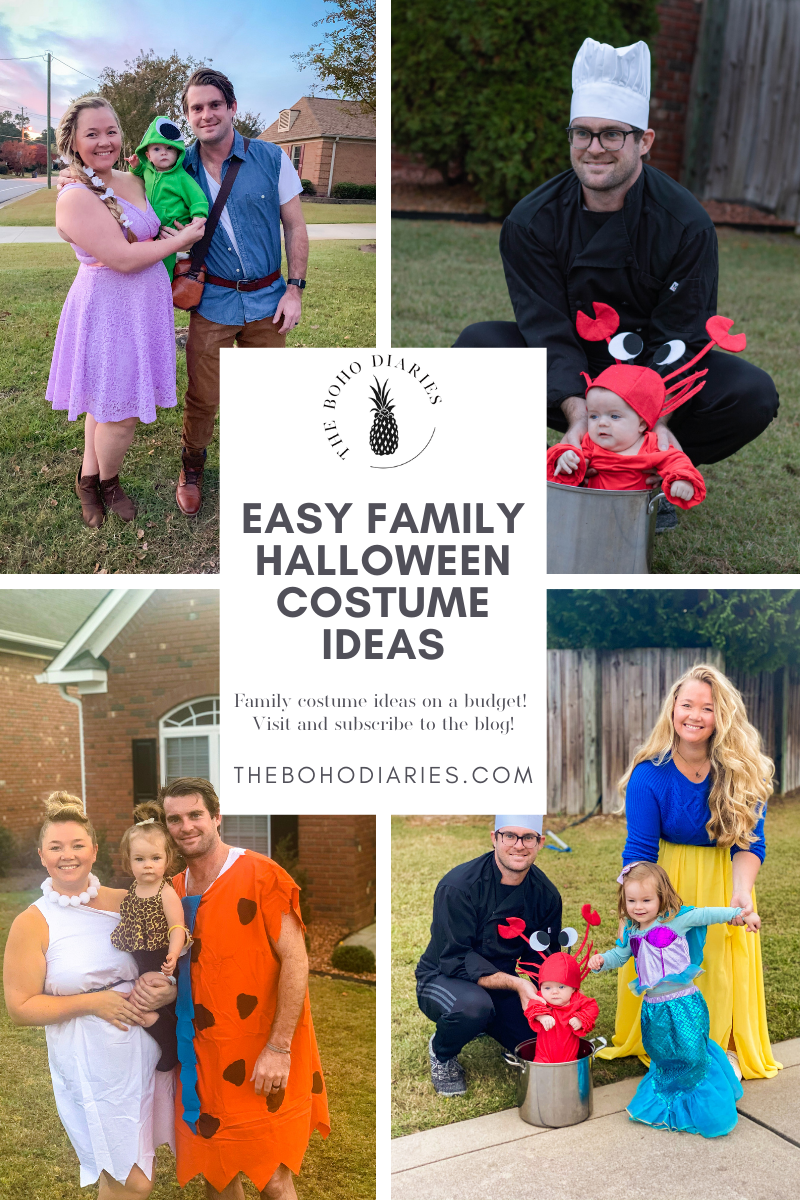 3. The Little Mermaid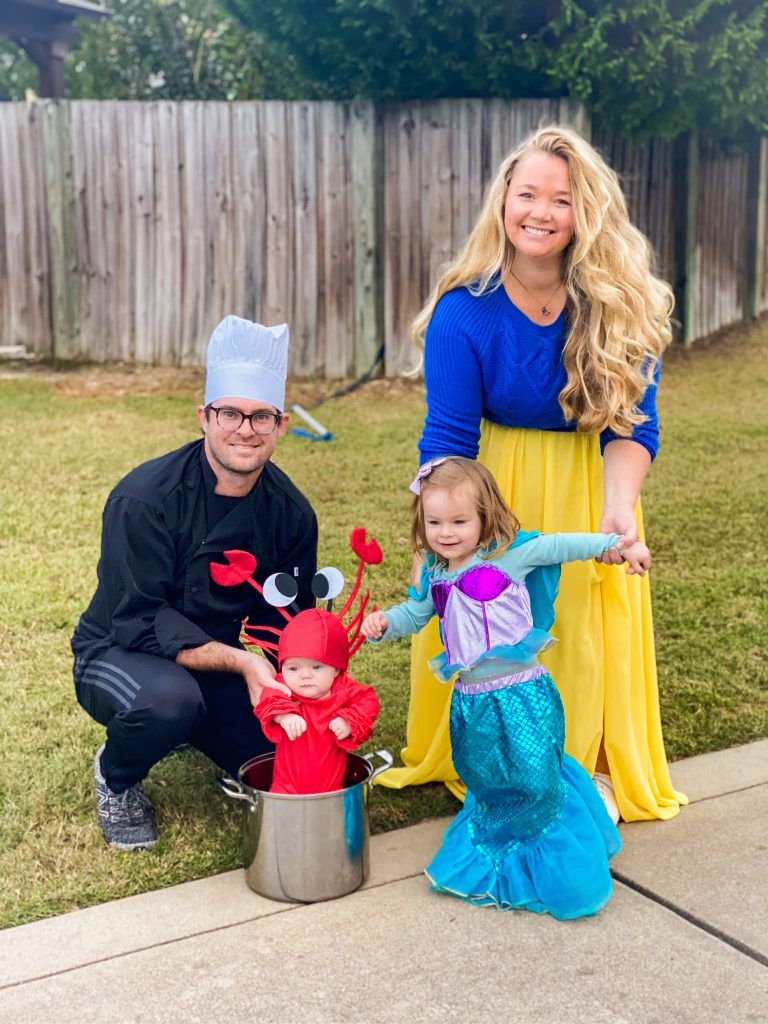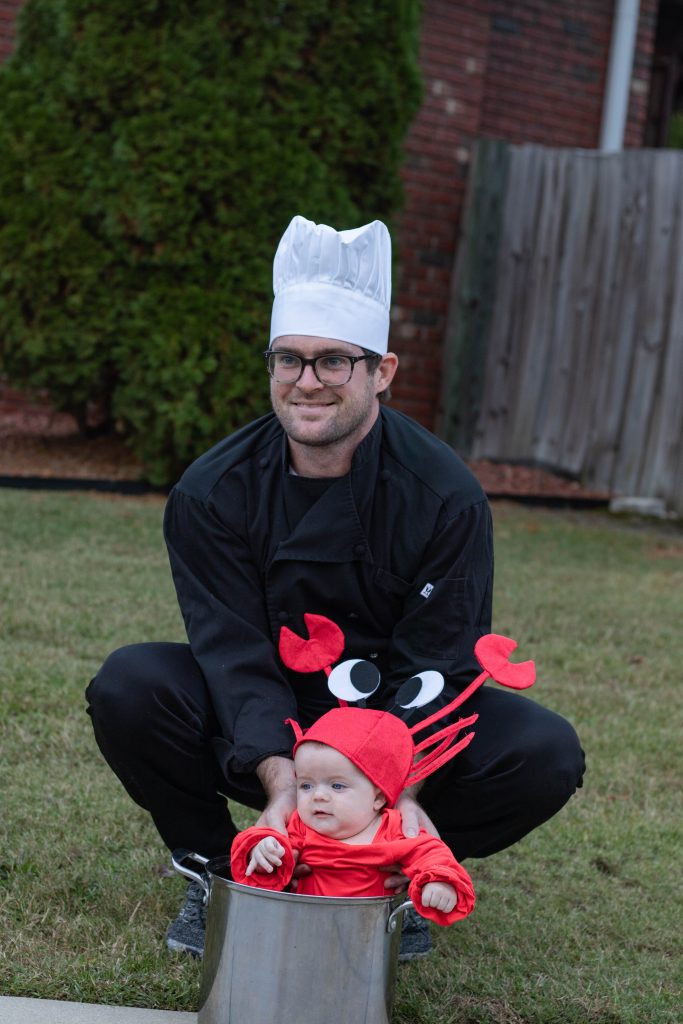 I hope you liked some of our past costumes I've scrambled together! Nothing like a last minute professional to pull out some cute results! Since you've read this far, YAY! Thank you so much and I hope you enjoyed it, and now to tell you what the Odom's will be for Halloween 2021…………………………………………….
We're Doing Frozen!!
Caroline is so excited to be Elsa, and stay tuned to see where all the other characters fall within the Odom family. You may be surprised 🙂