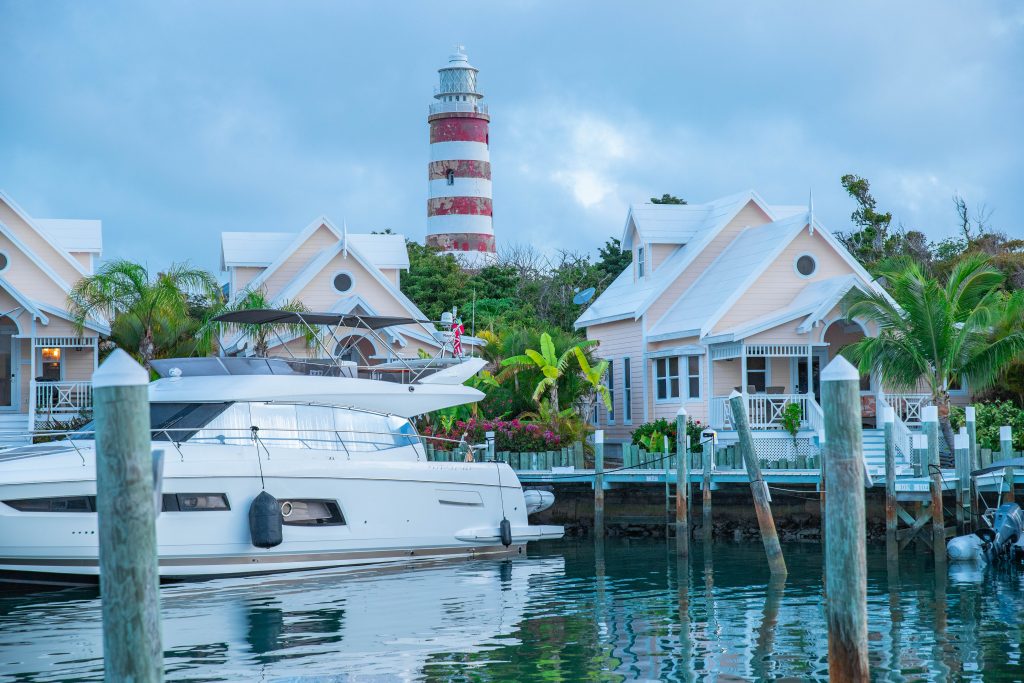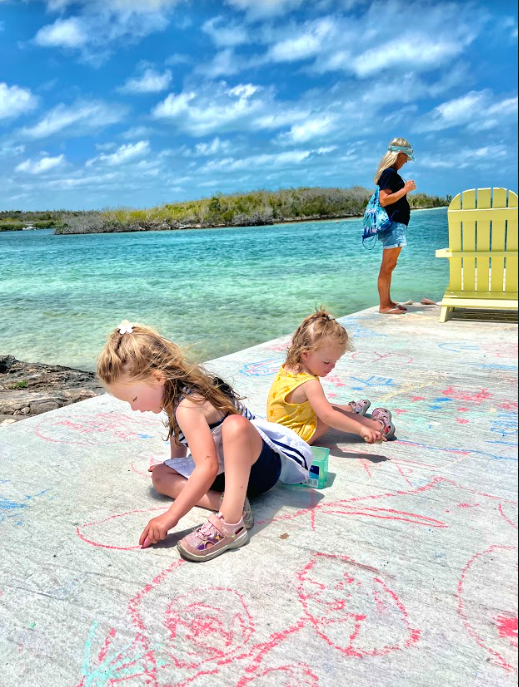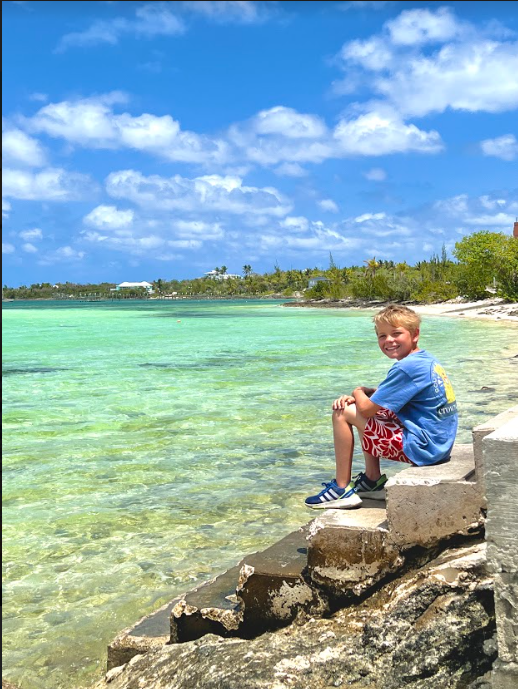 ---
Our Travel Essentials
---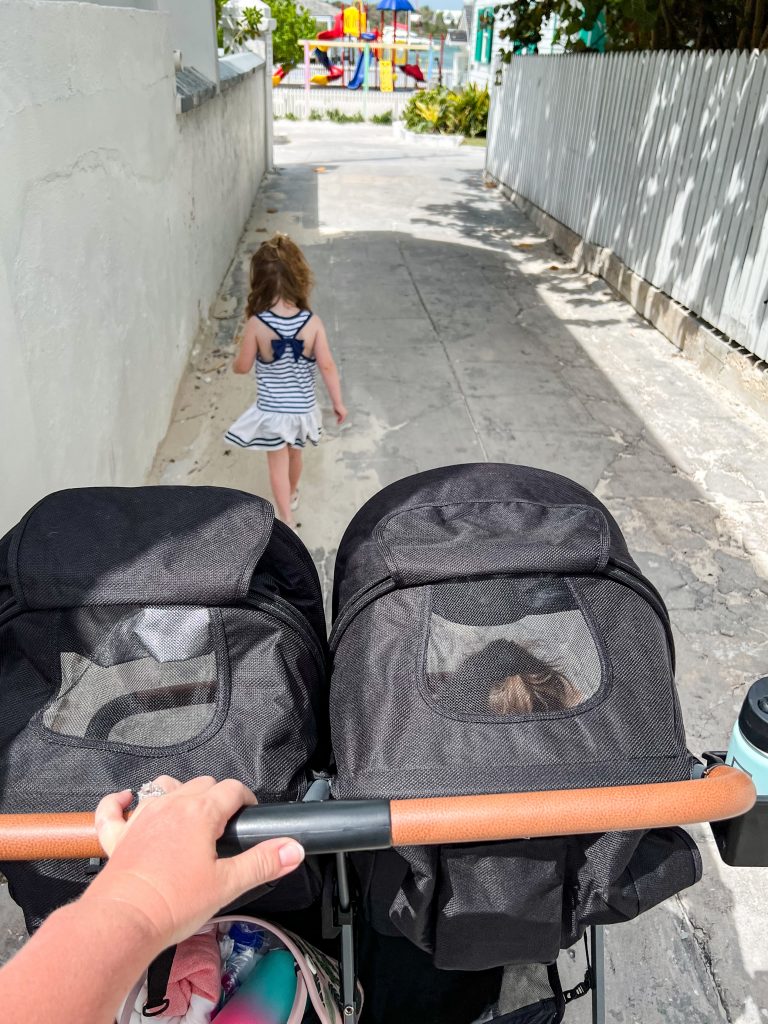 Hope Town Bahamas is a great family destination
because of so many reasons. This being the 3rd and final post about our trip we recently took there should be evidence into just how many adventures are available when you take your family. Would it have been amazing if it were just Morgan and I? Well yes. Bringing the whole family means things may be a little slower, a little less thrilling, but still worth it and I relish those slow moments. If you want to get caught up with our Bahamas vacation from the beginning start here and then go here before coming back to this post.
We took the Hope Town Inn and Marina shuttle over to the main Hope Town island to walk around and see the shops, fun beach cottages, and explore more of the island. There are so many beautiful photo ops on the island so bring your camera!
The island also has gorgeous beaches that are full of areas to explore so beach walks over there are a must.
---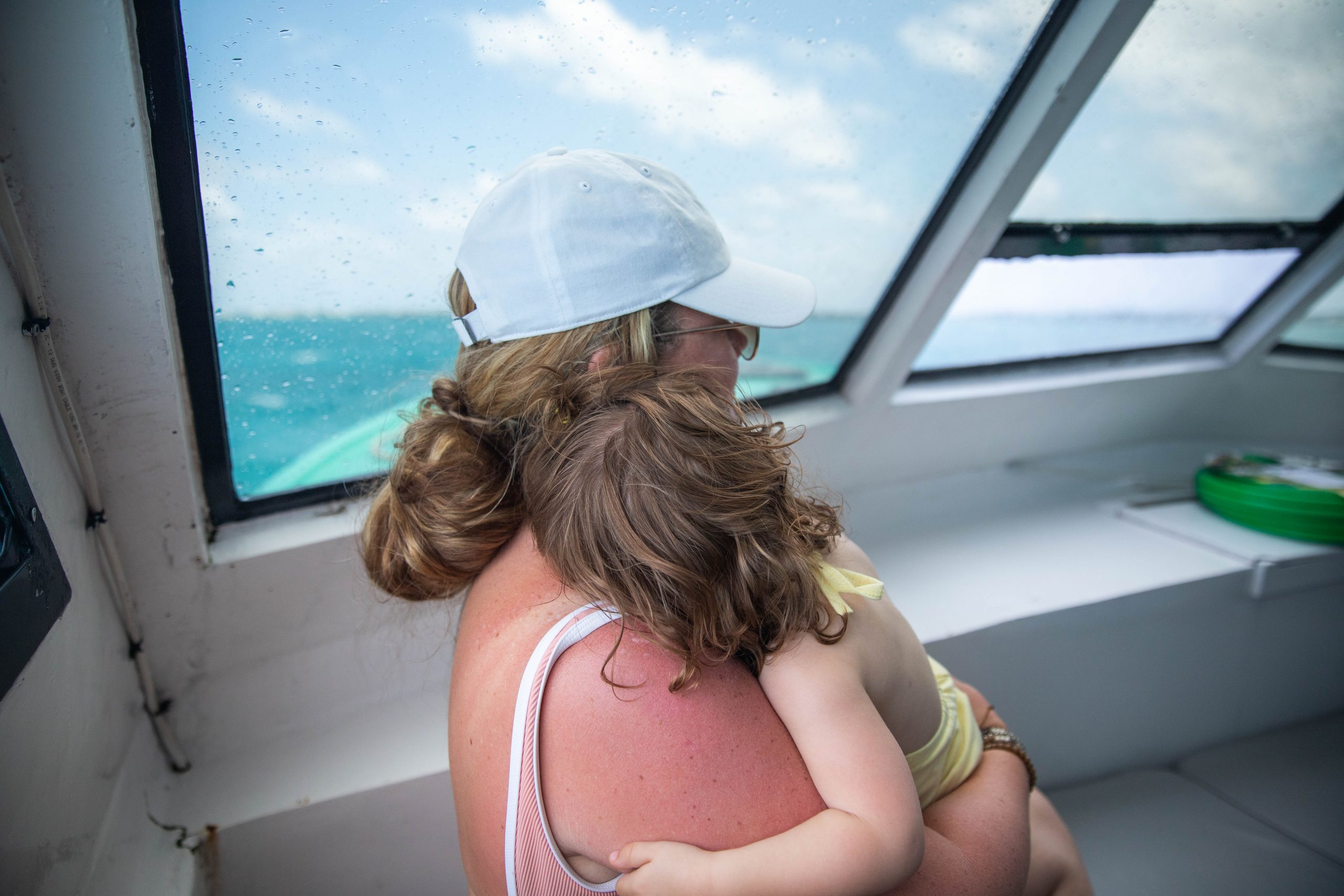 ---
One thing we wanted to make sure we did was see the Elbow Cay Lighthouse. Hope Town is home to a gorgeous historic lighthouse and we were excited to experience it with the girls. It is a short walk from Hope Town Marina and Inn so we took a little family adventure after breakfast.
P.S. the double stroller we got specifically for this trip was a TROOPER. We had some issues getting it through check-in at the Raleigh airport, but haven't had any issues since then. I linked it for you above, but you can also shop our favorite double stroller here. It got us through a lot of crazy terrain and came out like a champ! Plus our girls truly love it.
We were able to push the girls all the way up to the entrance and left the stroller at the bottom.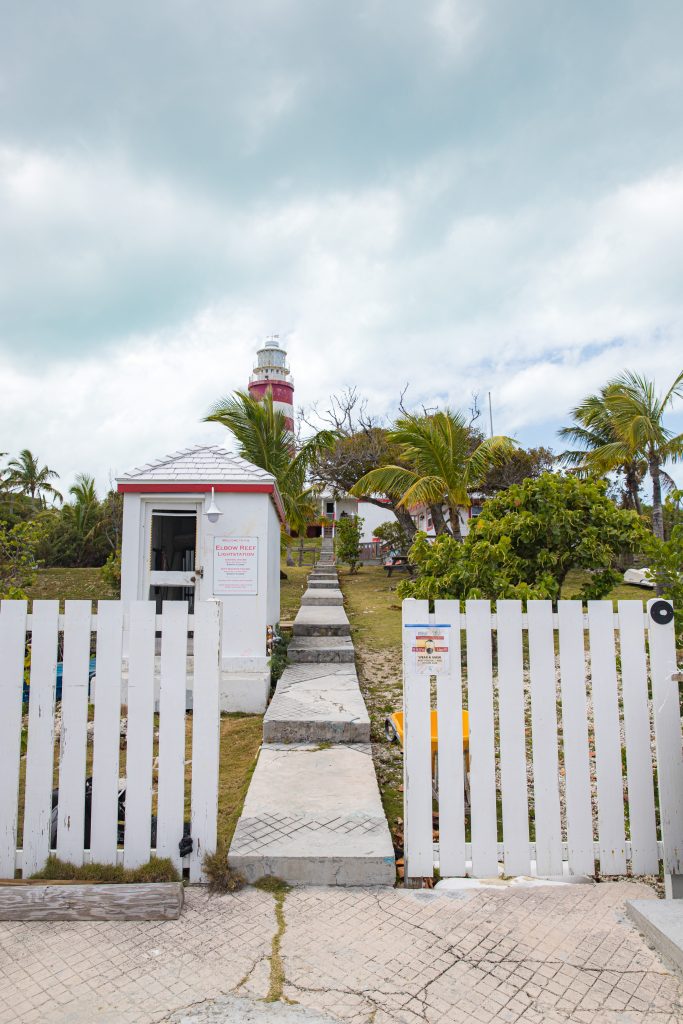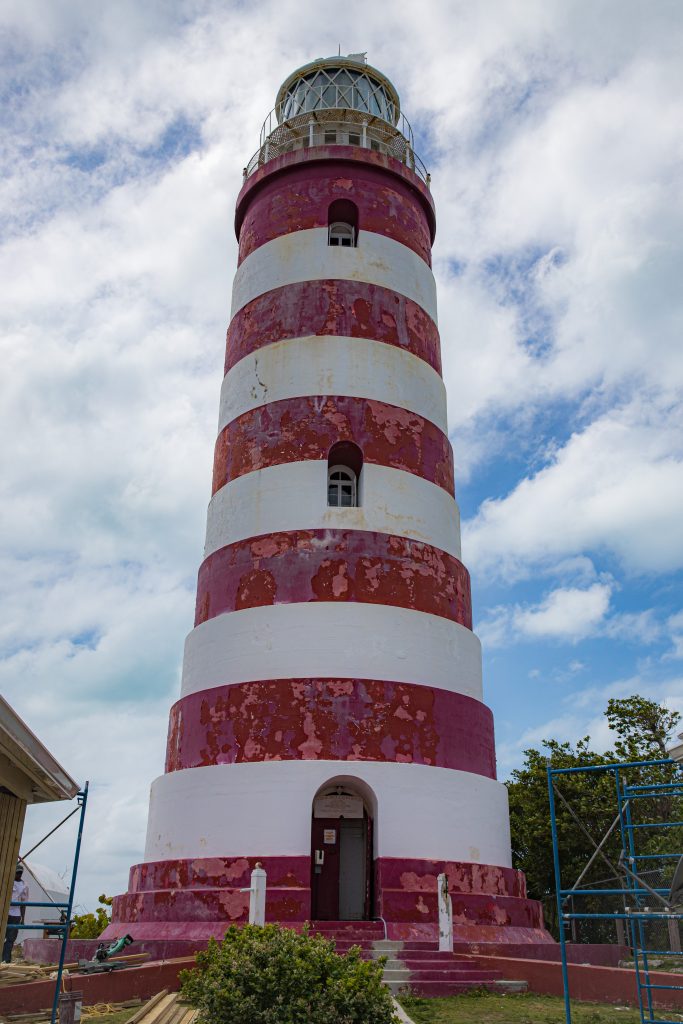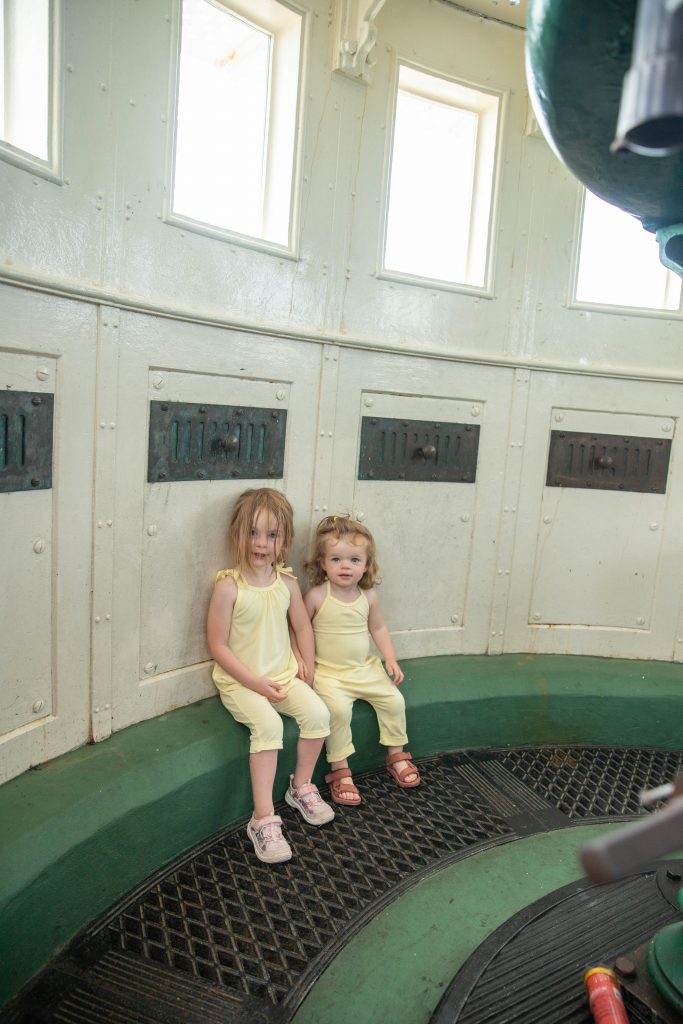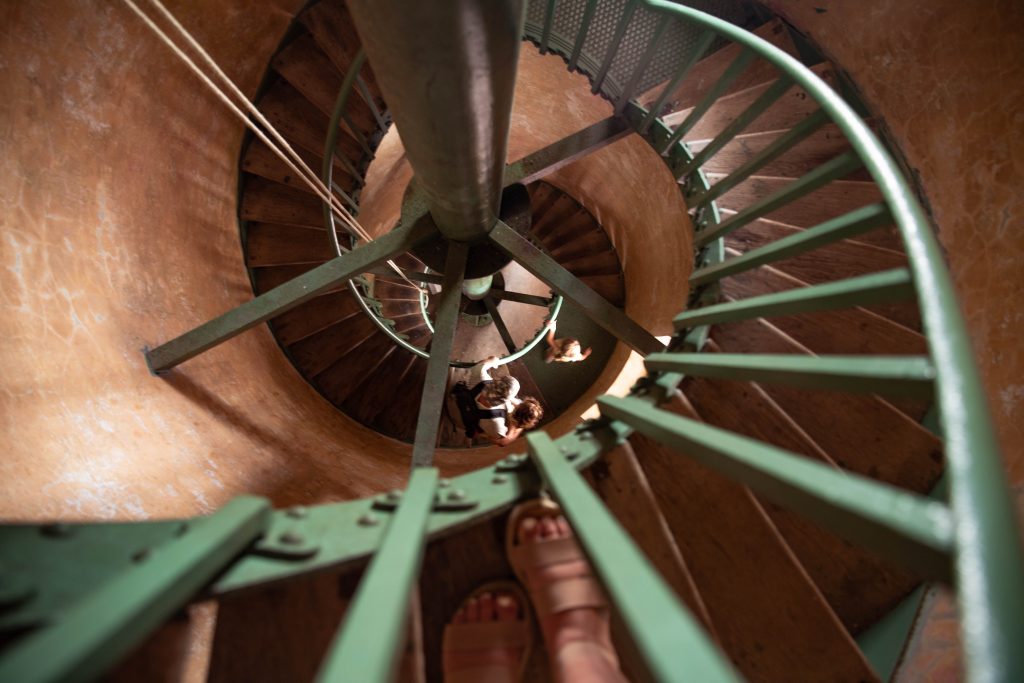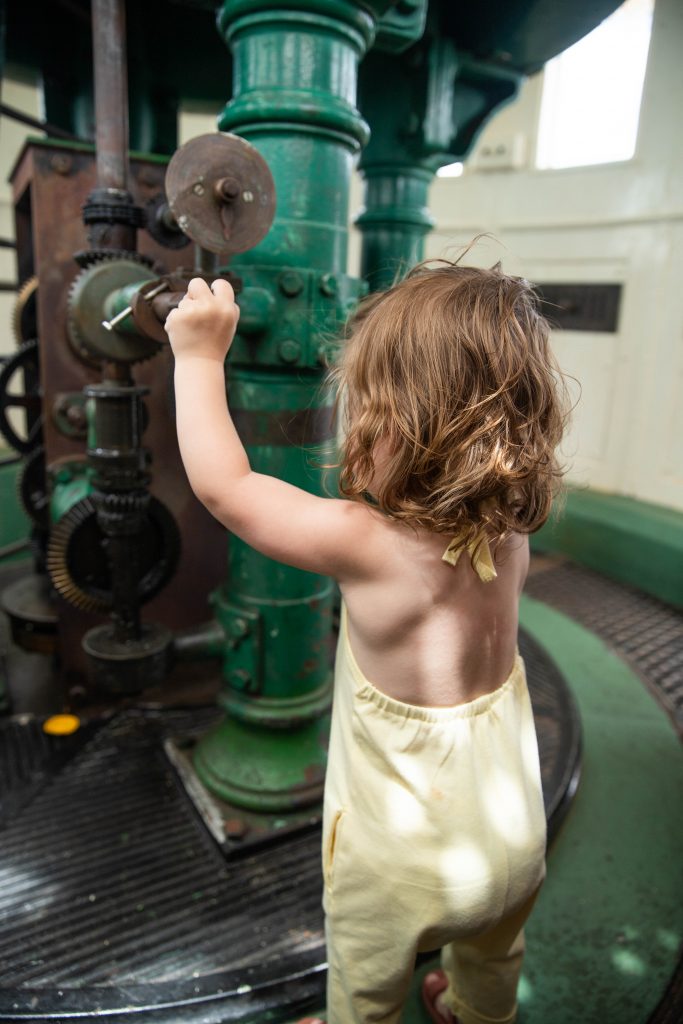 The girls did such a great job climbing all of the stairs. It was so neat to explain to them how this lighthouse was one of the last kerosene lighthouses standing. Once we got out on the balcony their faces were priceless. It was extremely windy that day so I held onto them for dear life, but the experience will be with them forever.
Morgan acted as our tour guide, explaining all the cool things to see in and around the lighthouse. He ended up carrying Ellie down because of how steep the stairs are. The patina color of the staircase is SO pretty and I love that this piece of history is still standing.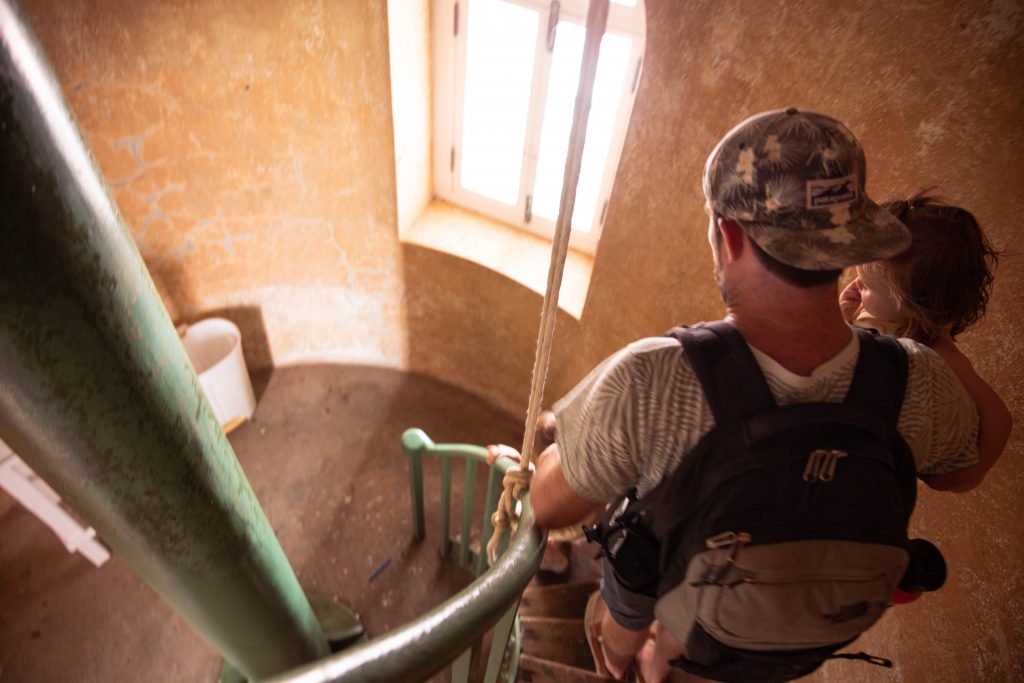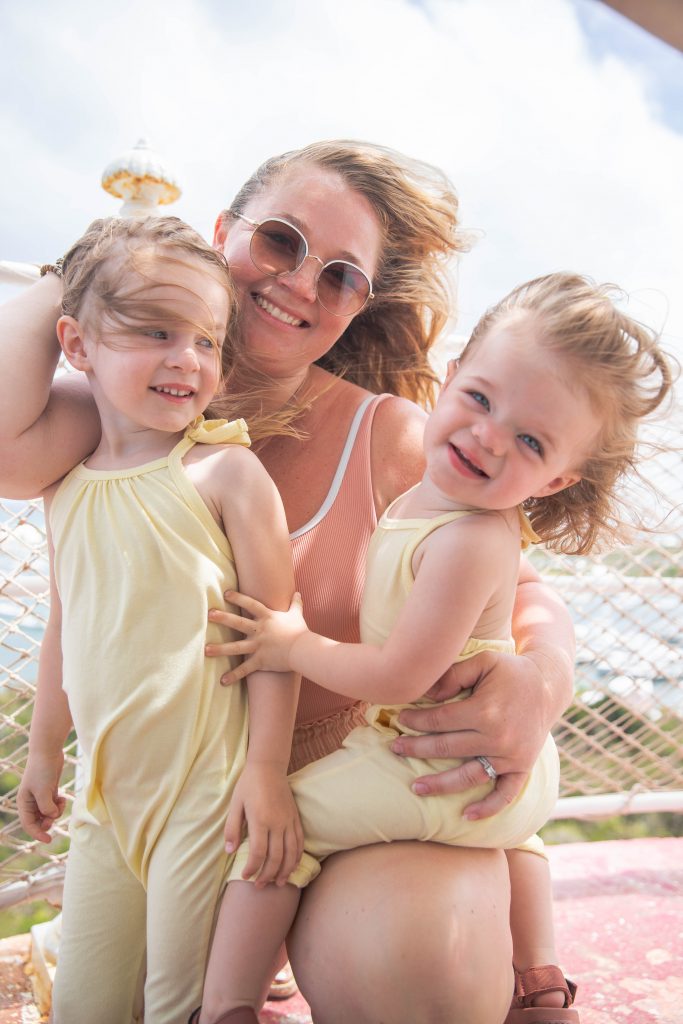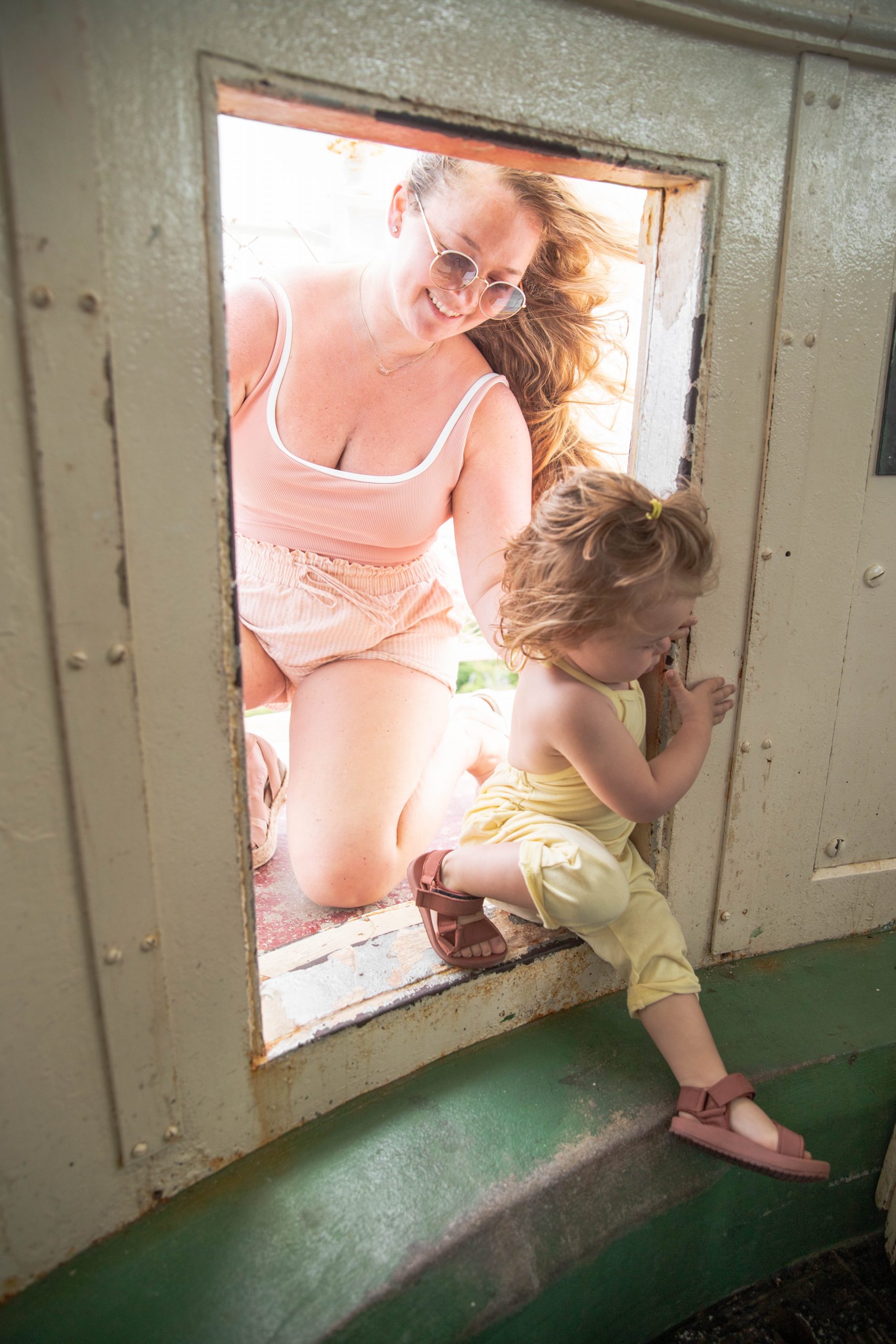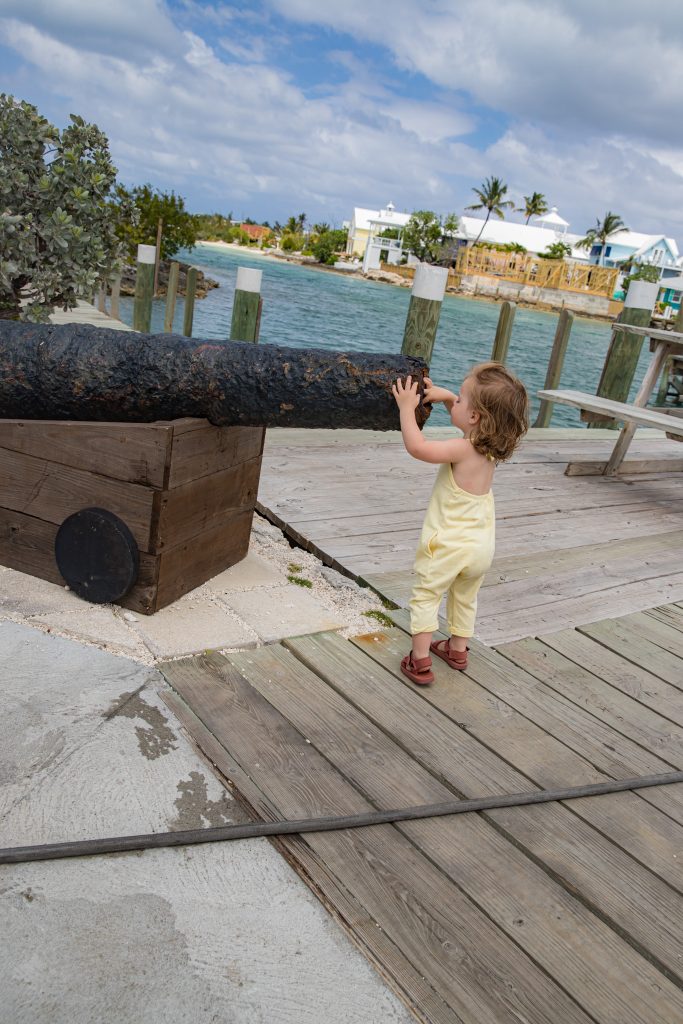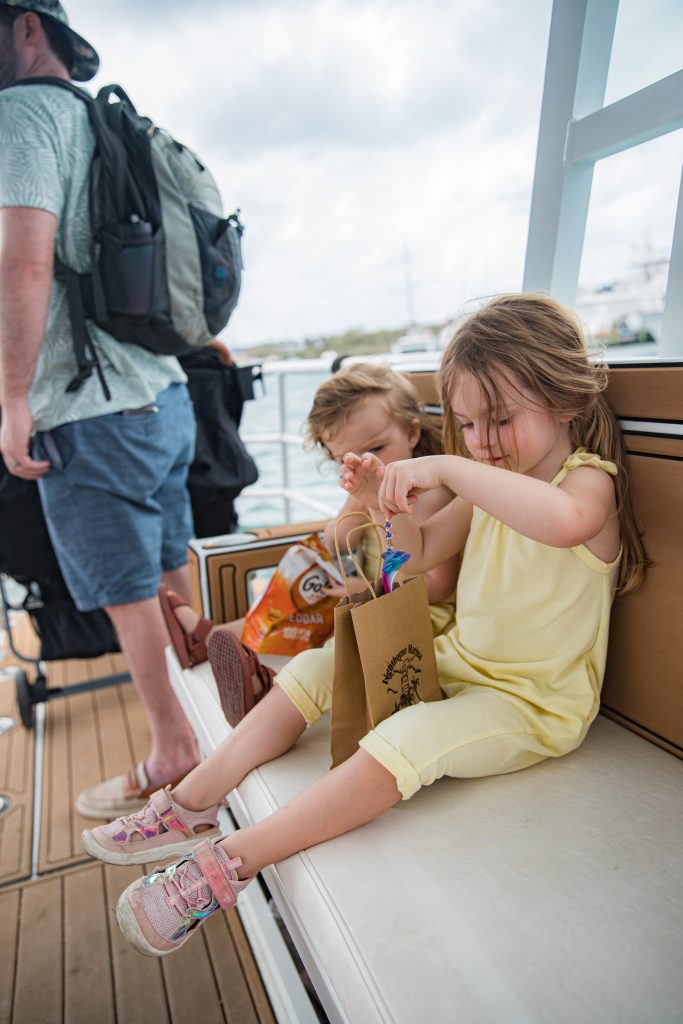 ---
we had one adult only night
while we were there. My parents so graciously kept the girls and my nieces and nephews so that we could go out and enjoy a fancy dinner and drinks sans little ones. Our choice was Abaco Inn based on others recommendations, and we were definitely not sorry we went!
We met an amazing couple in Hope Town who were so nice to our whole family, and they leant us their rented golf cart since they had an early flight. The golf cart took us all around the island and to the restaurant, truly having a blast with my brother and his fiancé.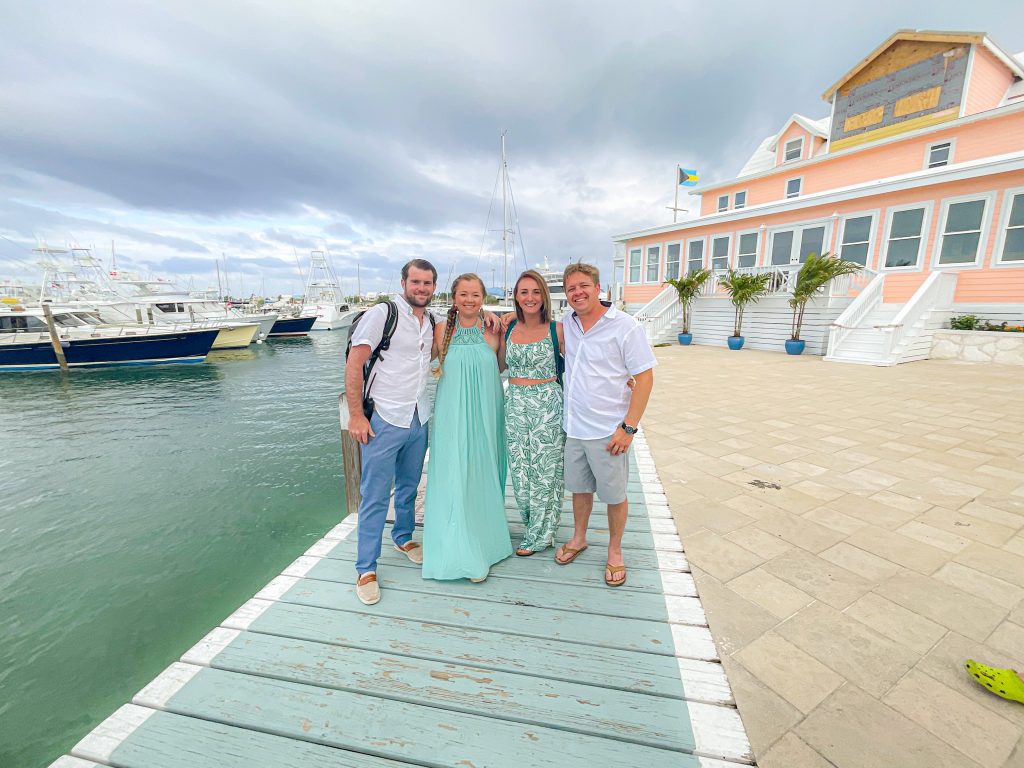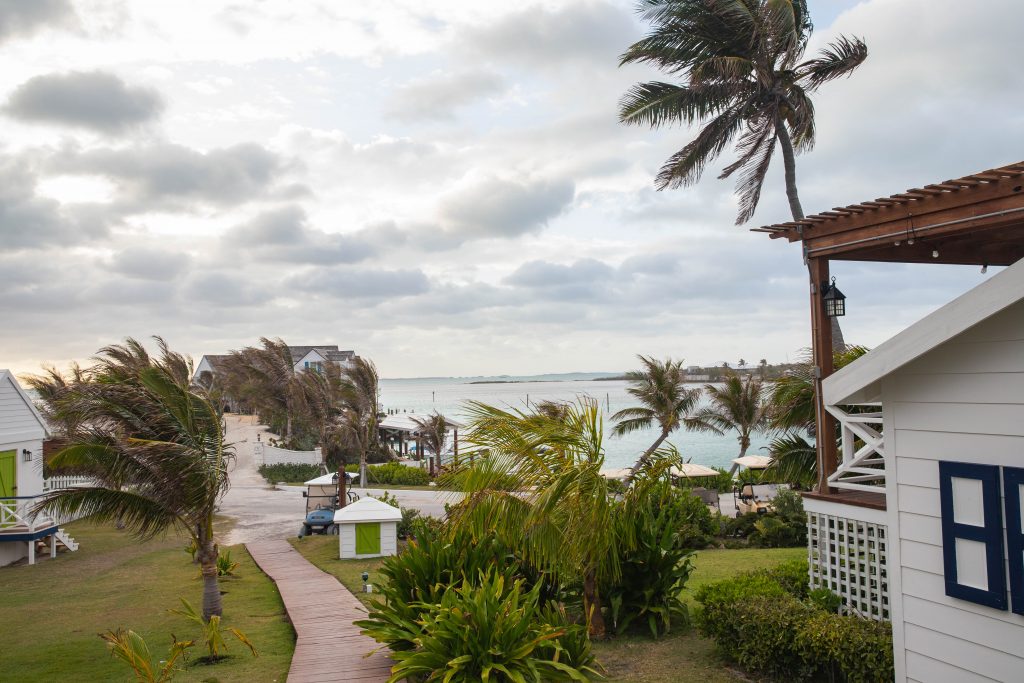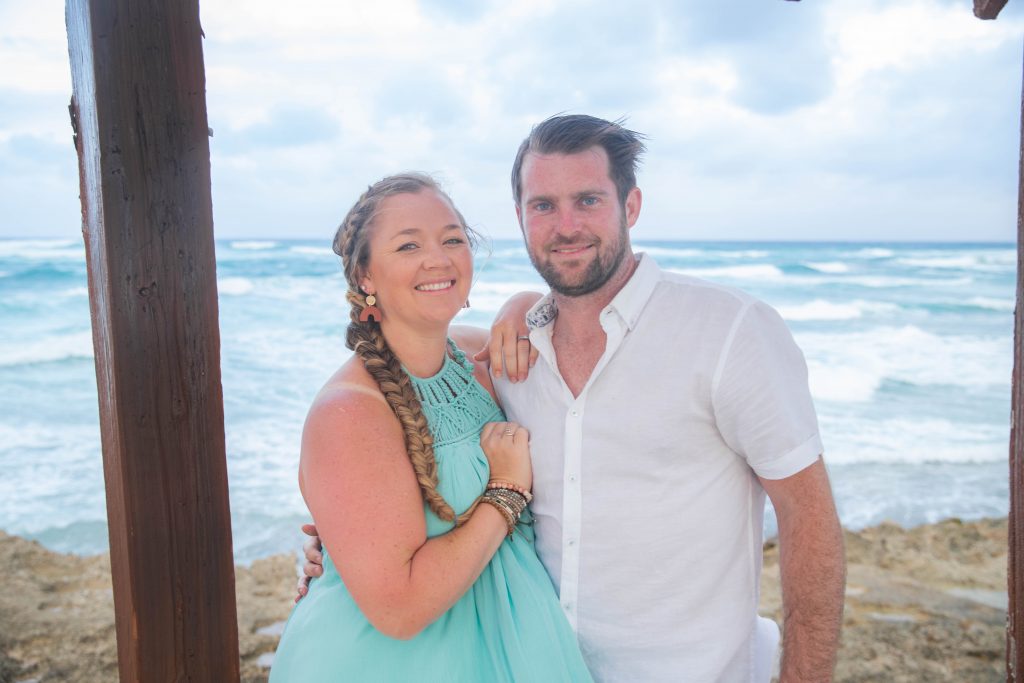 The views were amazing, they had indoor and outdoor seating, so of course we chose outside despite the pretty windy conditions. The food was even better than the sights. We order tons of plates and cocktails and enjoyed one of our last nights in the Bahamas together.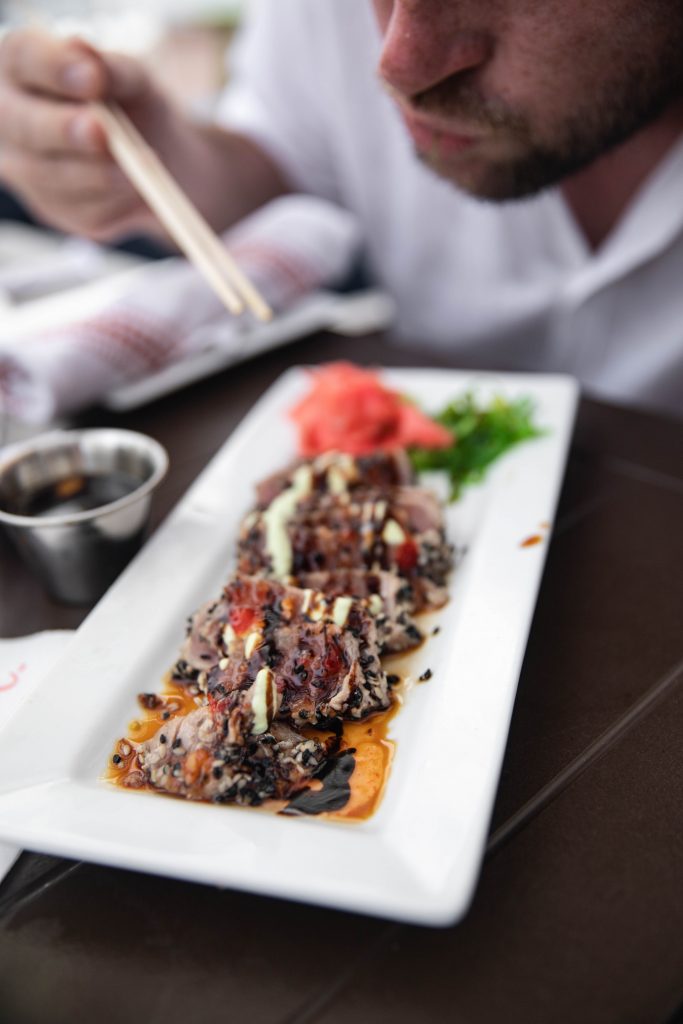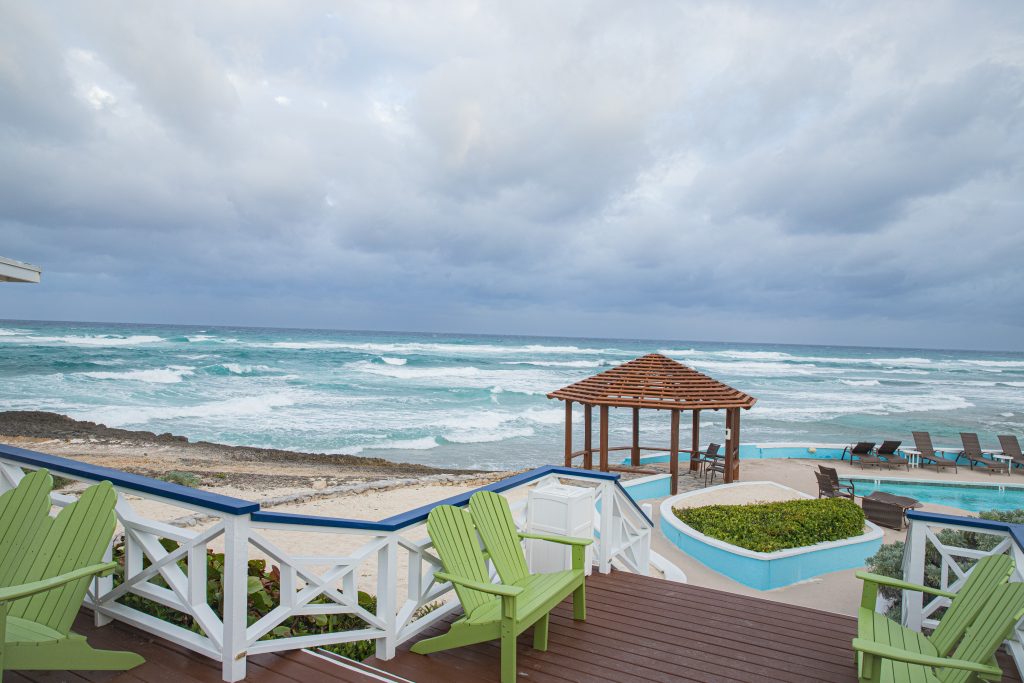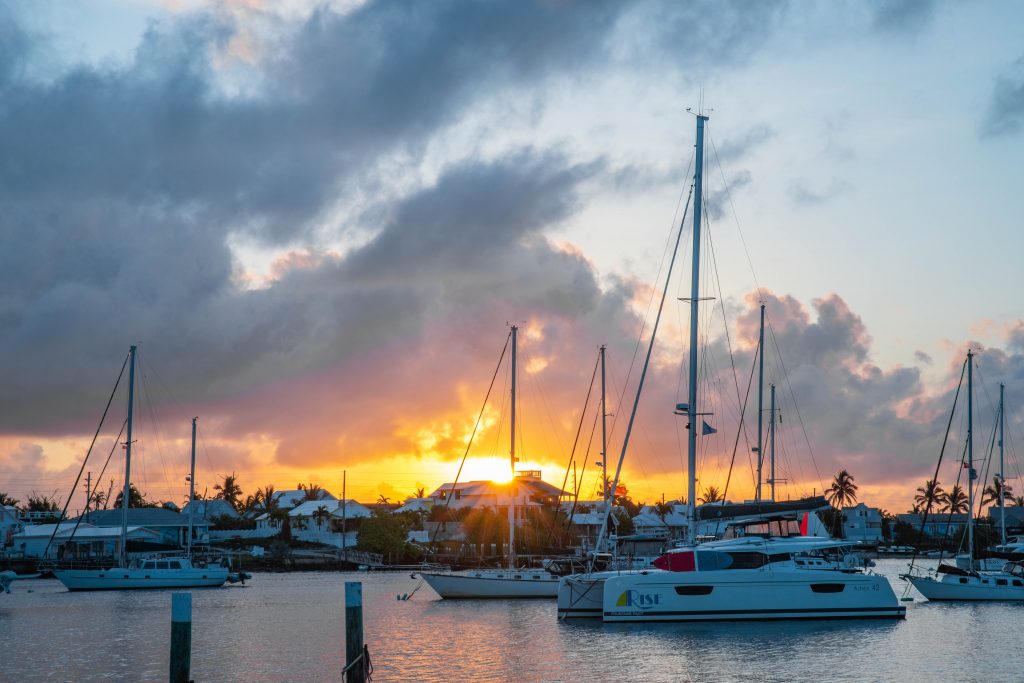 This has now been our second time going as a family to the Bahamas, and we hope to go again and again. There are so many different islands to explore with fun for everywhere. Some things I am hoping to do next time are swimming with the pigs, with manta rays, go to more remote locations for snorkeling, and check out more of the local grub.
In case you missed it, you can check out our first trip to the Bahamas with more focus around the Abacos and Marsh Harbor.
Make sure you check out these two previous posts covering this experience as well!
FAMILY BAHAMAS VACATION – HOPE TOWN DAY 1 & 2
FAMILY BAHAMAS VACATION HOPE TOWN DAYS 3, 4, AND 5
Thank you for reading! Please subscribe to the community newsletter if you like what you see here, to get new posts and exclusives straight to your inbox!