What's my favorite thing about the last three months of the year? ALL the parties! October, November, and December are consistent opportunities :::cough cough excuses cough cough::: to throw whatever type of holiday themed party we want. My friend Ashley and I got together to throw our first Ghoul Party for our little ones that was full of girly haunting decor, dress up, painting, and fun with friends.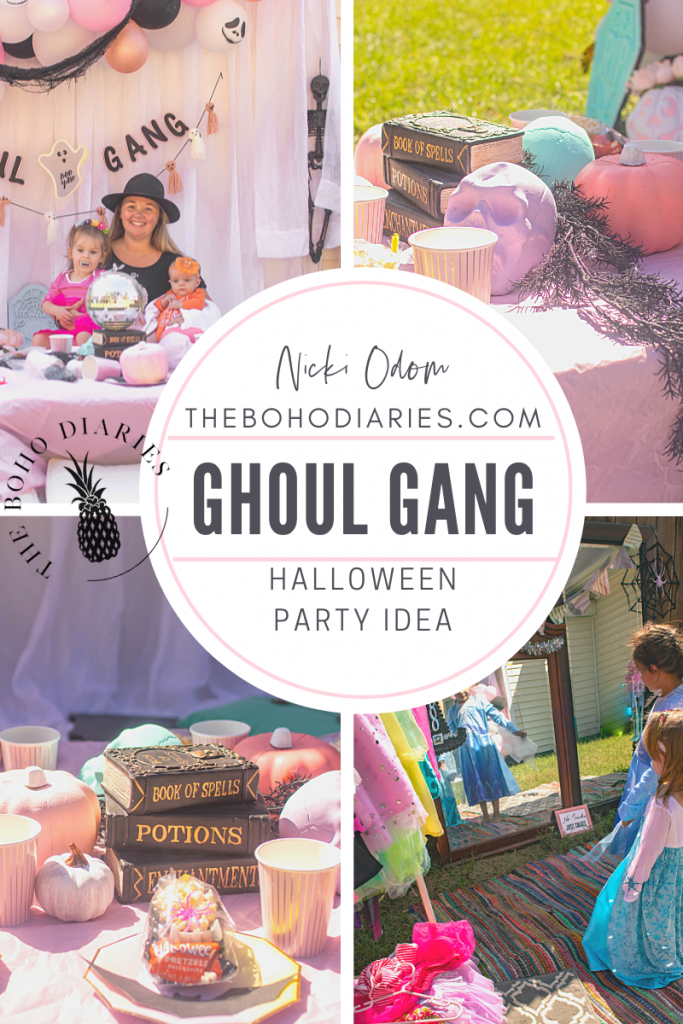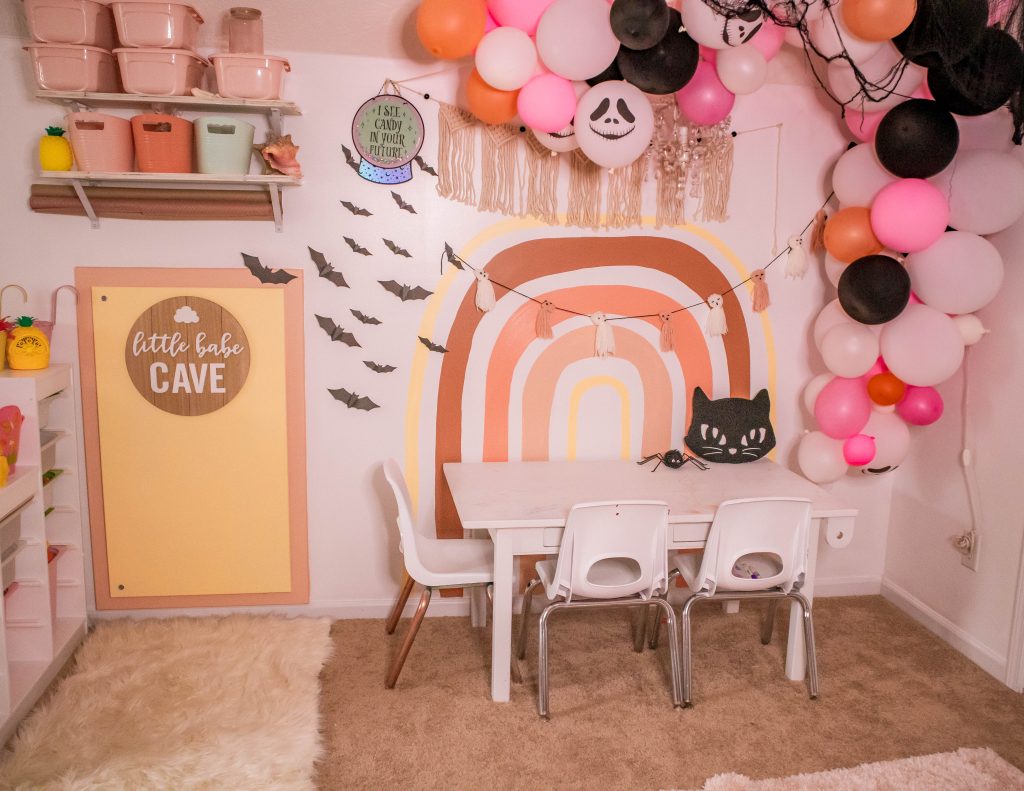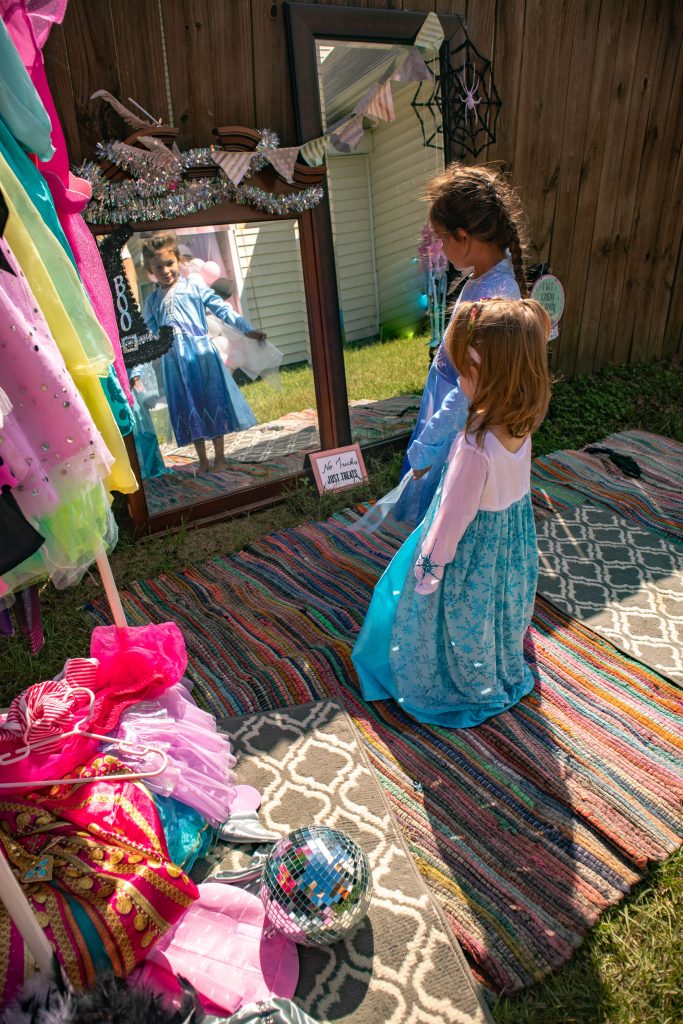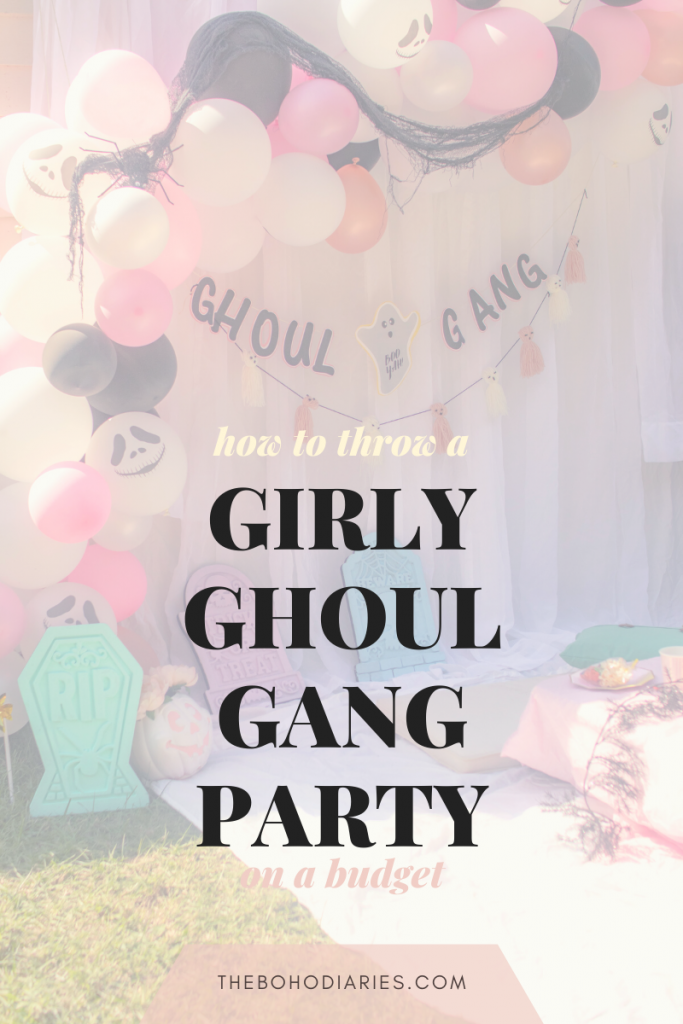 I setup a dress-up station for all the little ones to explore and be whoever they wanted to be! They had so much fun with it and it was such a fun time watching them style each other and see their fun costumes in the mirror!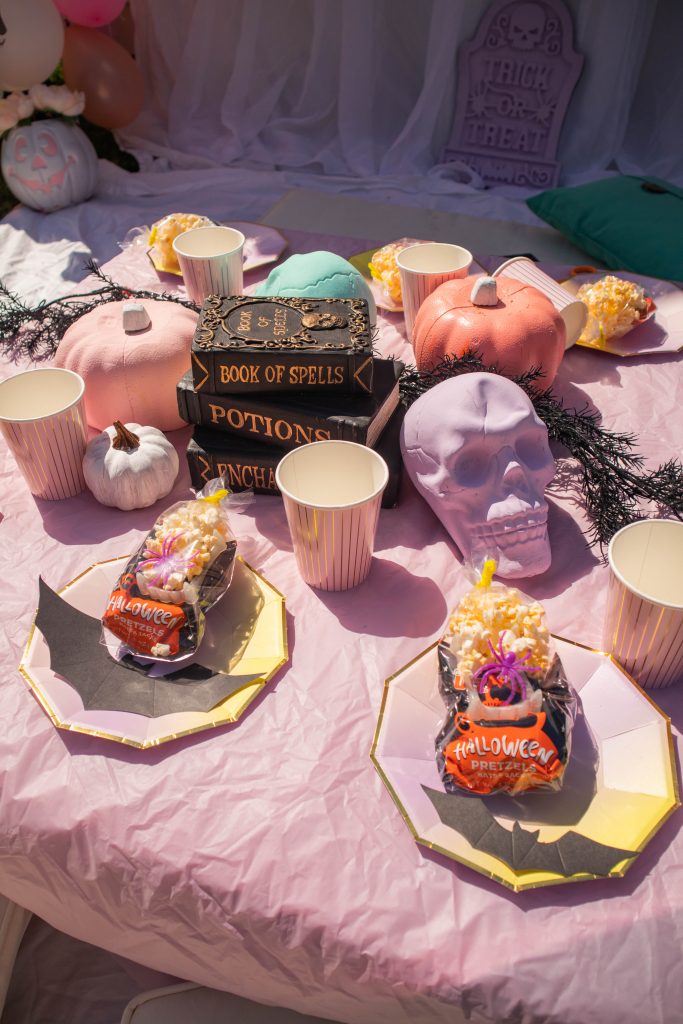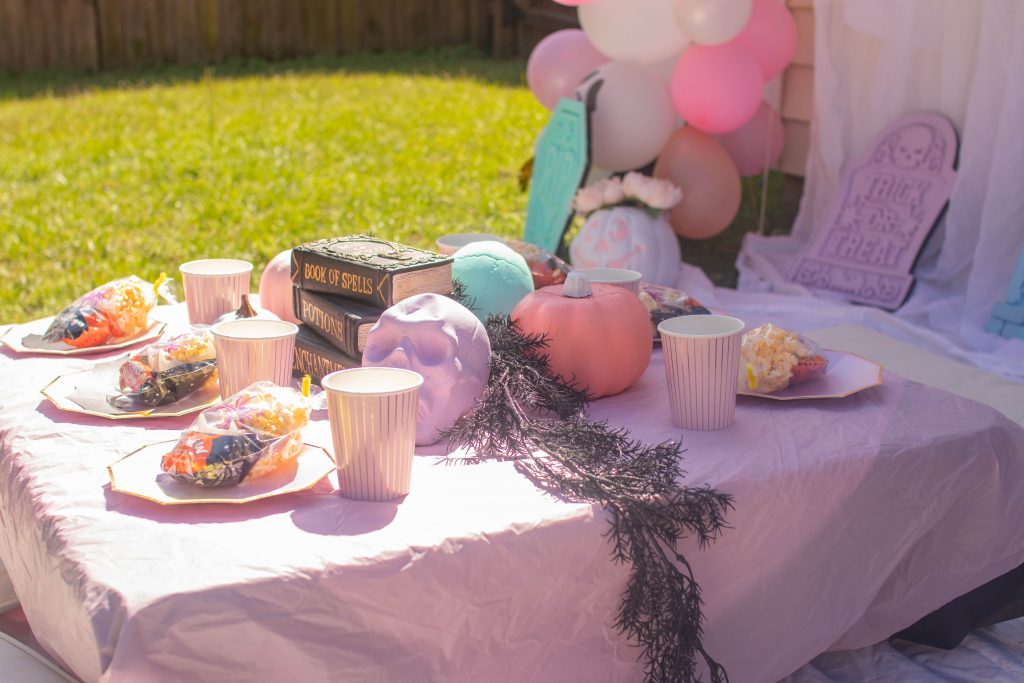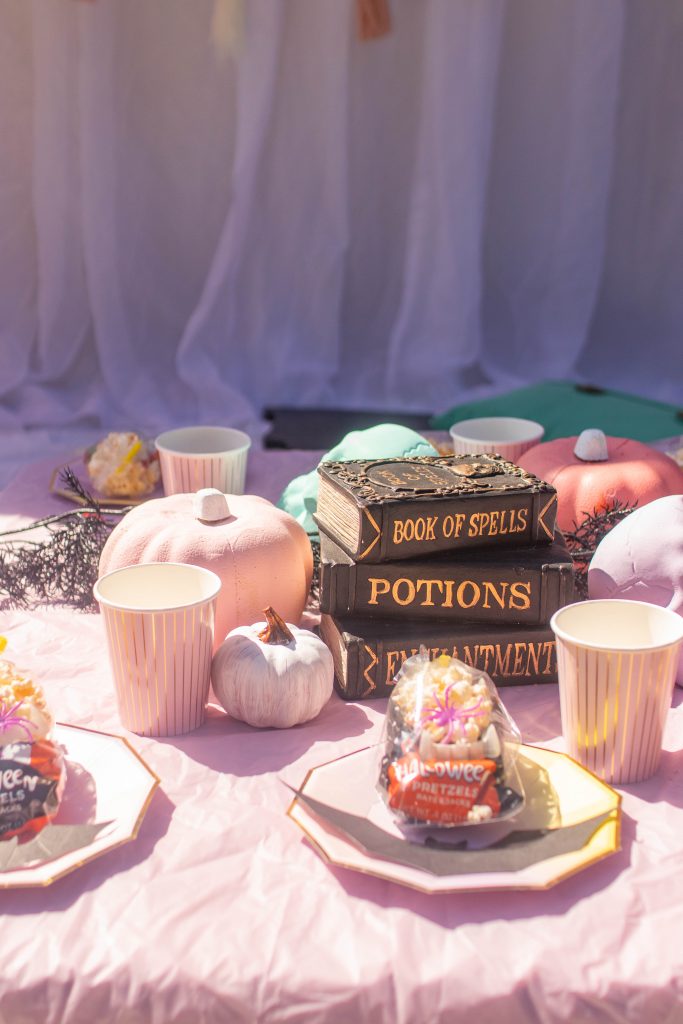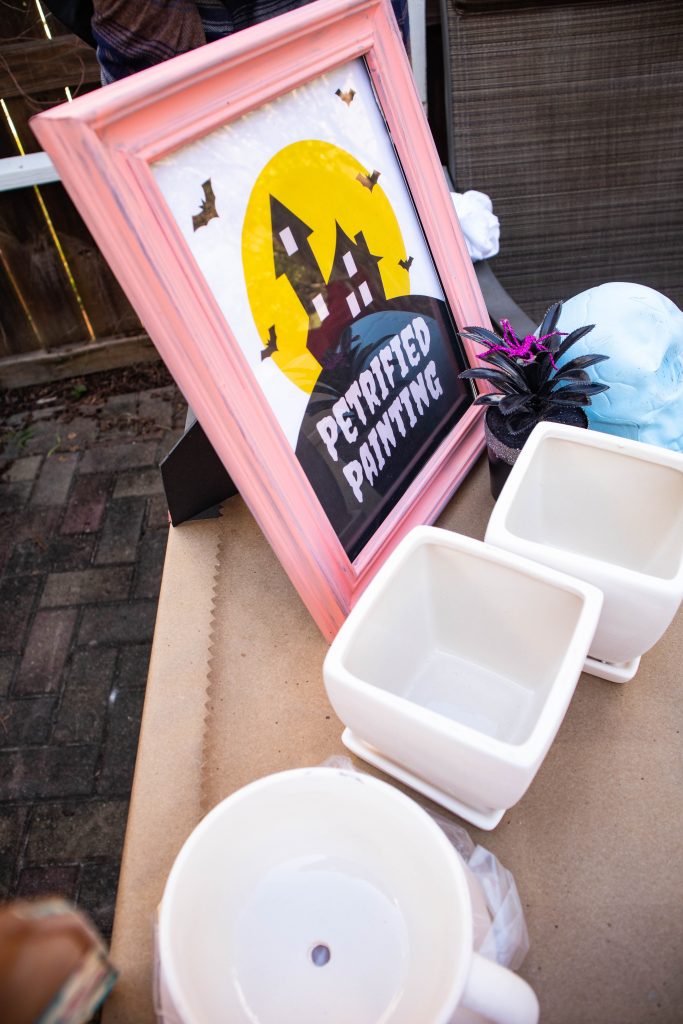 I setup a fun little DIY painting station for all the kiddos to paint planters of their choosing! It was a big hit and we had so many creative little ones! I highly recommend having a crafty corner at parties like these, and I plan to do this again as well as a adding it some additional craft stations! I provided large shirts and aprons for the kids so their clothes were protected, and each seat had their own brushes, paints, and they chose with item they wanted to paint. They all turned out so cute!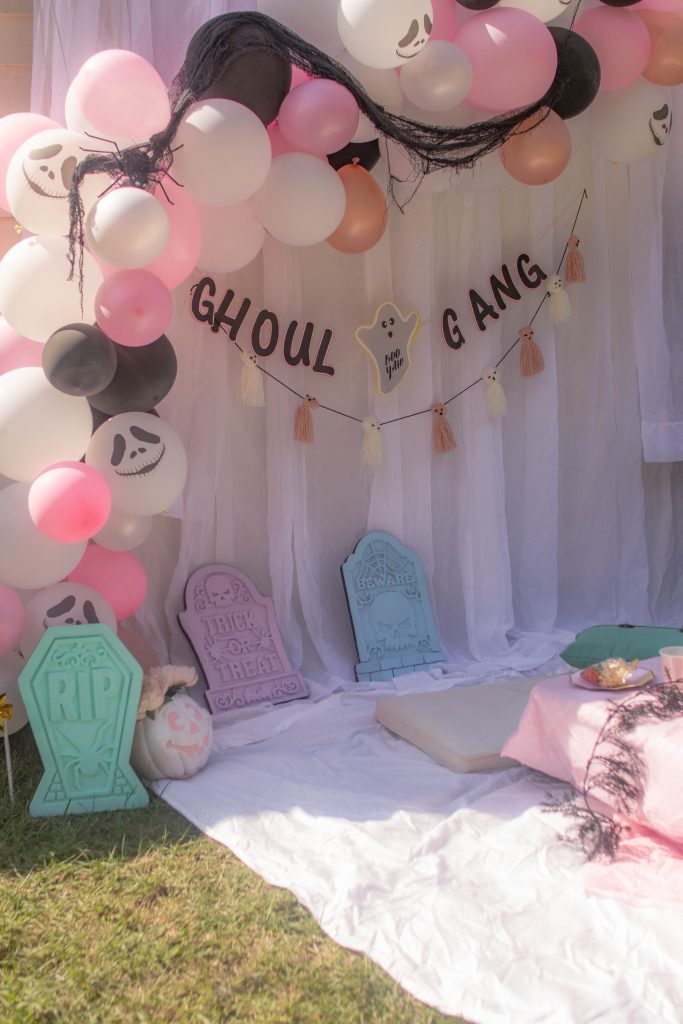 Party Plates, Cups, Napkins – Coterie Party