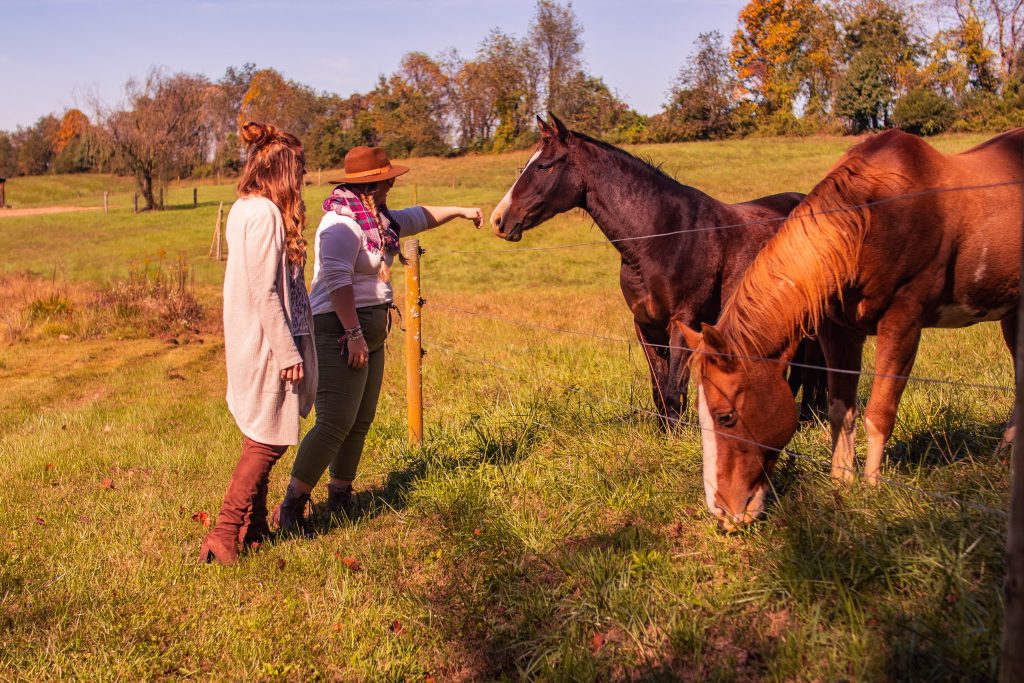 There is nothing like reconnecting with yourself and having like-minded women to rant and rave with in the mountains. Mix the fresh air with a couple of worry free days and you got yourself some form of a spa weekend in my opinion. A few friends and I decided we wanted to spend a weekend away, just us gals, so we took off to Yadkin Valley to go winery hopping. Even though this was my first experience going to REAL wineries and vineyards, I HIGHLY recommend going to Yadkin Valley and looking up all the vineyards that are open now, and take advantage of the beautiful fall weather in the North Carolina mountains.
We stayed in a wonderful house found on VRBO, that slept 8 comfortably, had the perfect coffee sipping front porch overlooking Shelton Vineyards and a beautiful hot tub on the back balcony overlooking the property pond. The sunsets on the back balcony were what dreams are made of, add in a delicious glass of your favorite wine and that was the spot no one wanted to leave.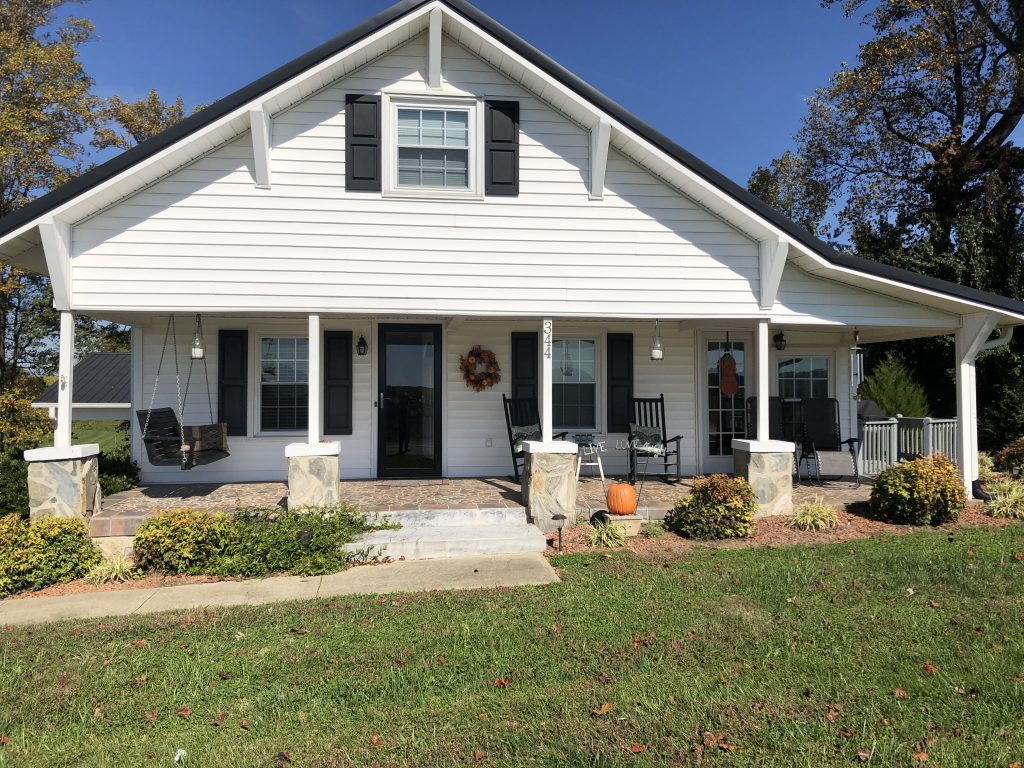 Girls weekends are like therapy, but possibly better. I mean, I'm no expert, I've ever been to actual therapy, but from what I hear it can be very healing. Weekends like this with just women, not even women who are all alike, I mean two of them I had just met, but there's something about the comradery of women that makes a weekend away from the day-in-and-day-out feel like a refreshing trip to the youth fountain.
We spent a lot of time in there venting about our lives, our hopes, dreams, and needs. It's one thing when you have all these thoughts and emotions daily attempting to express them to your spouse, but another when you have a friend who can relate because they're experiencing something similar. And then you get to be there for the friends who don't have that spouse they can unload on so we're there to offer reprieve. AND THEN there's the whole factor of holy crap I CAN ACTUALLY DO MY HAIR AND PUT ON MAKEUP?! AND WEAR LIPSTICK?! I think the only other time that has happened was our recent anniversary..but I digress..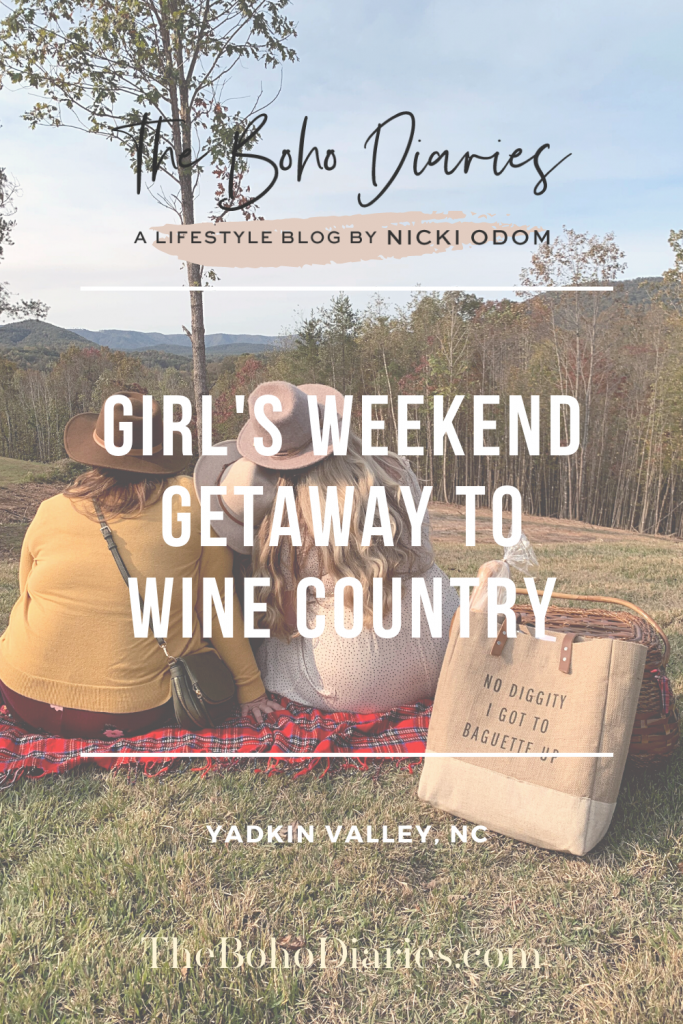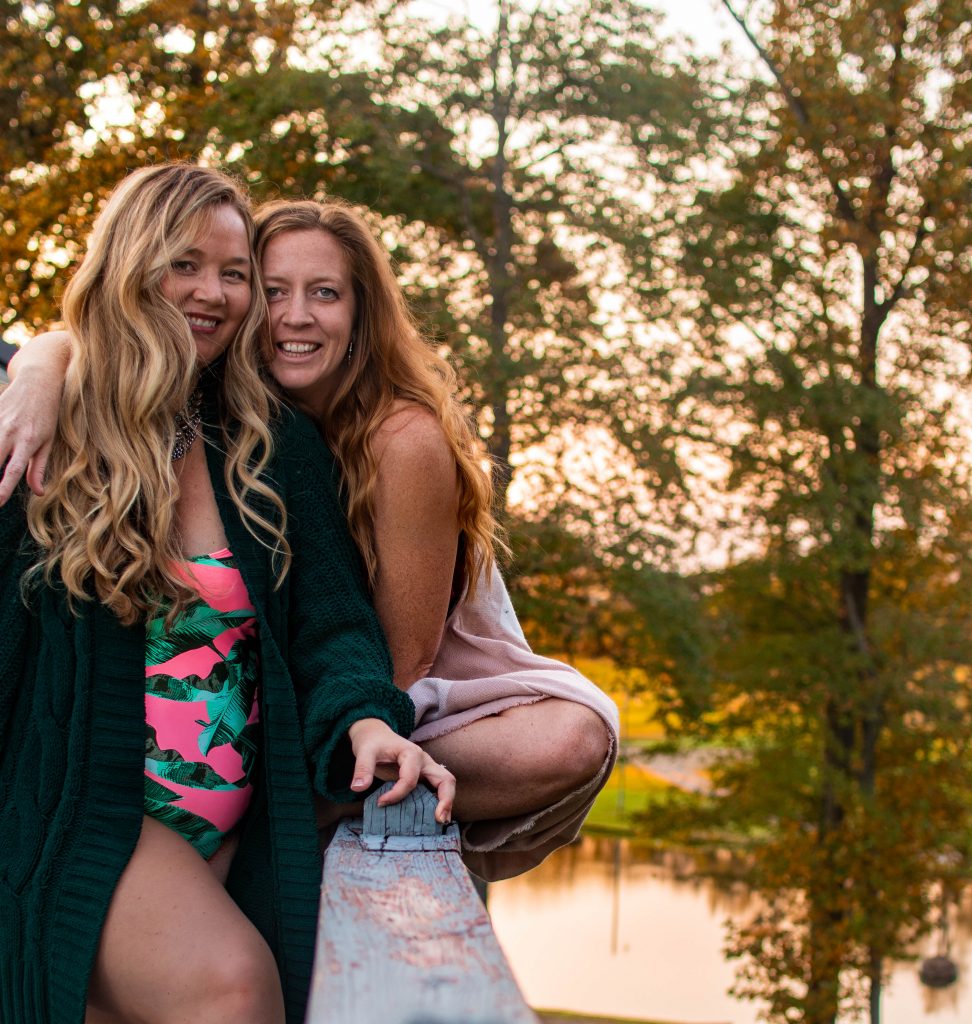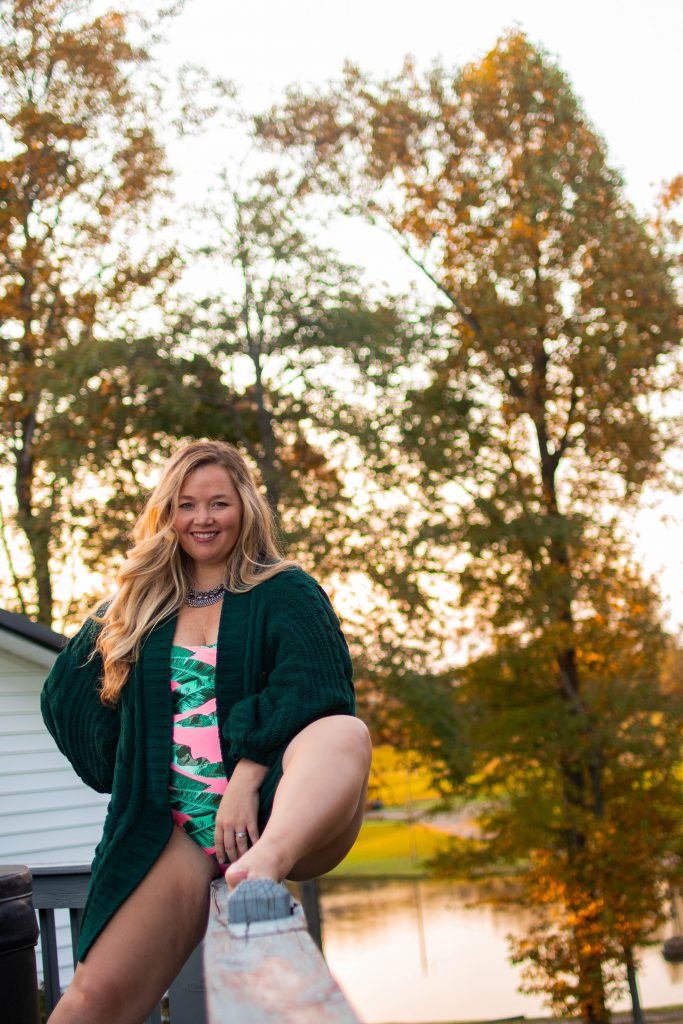 The wineries that we visited while in Yadkin Valley were, Shelton Vineyards, Haze Gray Vineyards, Stony Knoll Vineyards, Serre Vineyards, and Round Peak Vineyards. Each stop had something totally unique to offer and I could not be more happy with the tour route we chose. The sites alone at these different locations are worth seeing, but of course, the wine wasn't half bad either :).
We spent all day Saturday bouncing from winery to winery, shuttled by a service who did an excellent job with a rowdy group of women. I highly recommend using Yadkin Valley Wine Tours to chauffer your group. It's less headache for you and your group and more focused on fun.
I am not exactly a wine-o, or wine snob some might say, but I do enjoy a crisp glass of chardonnay. I guess you could describe our group as wine enthusiasts, as we were more focused on the diversity of selection than sniffing, swirling, or whatever else might happen when you're judging a wine.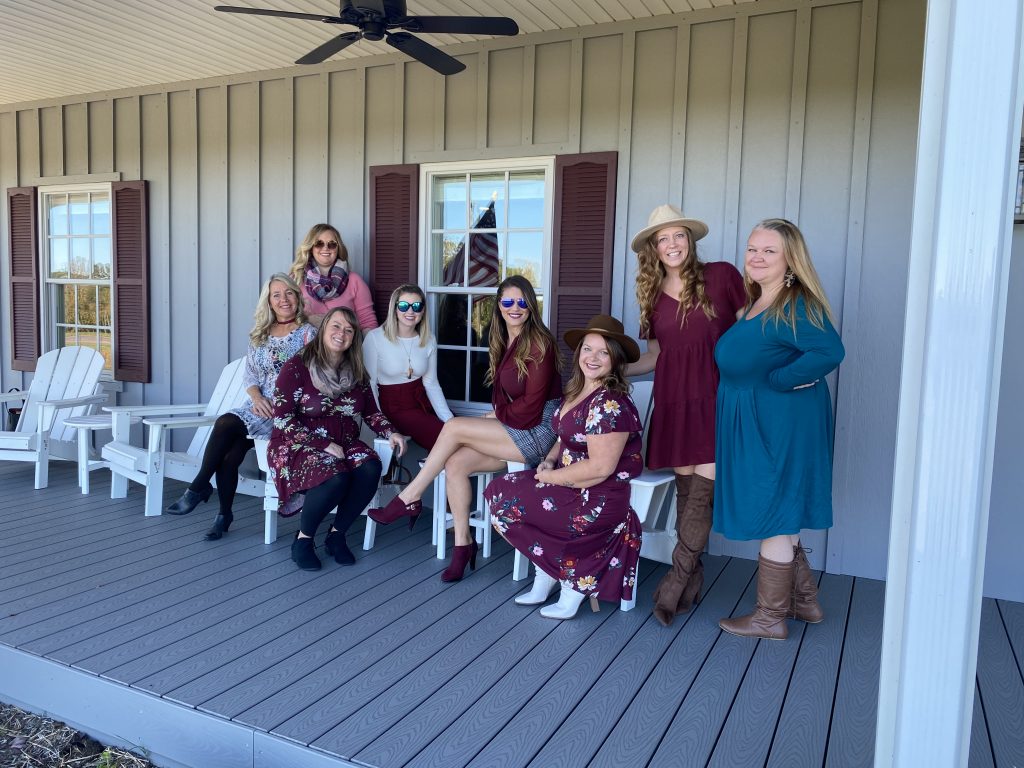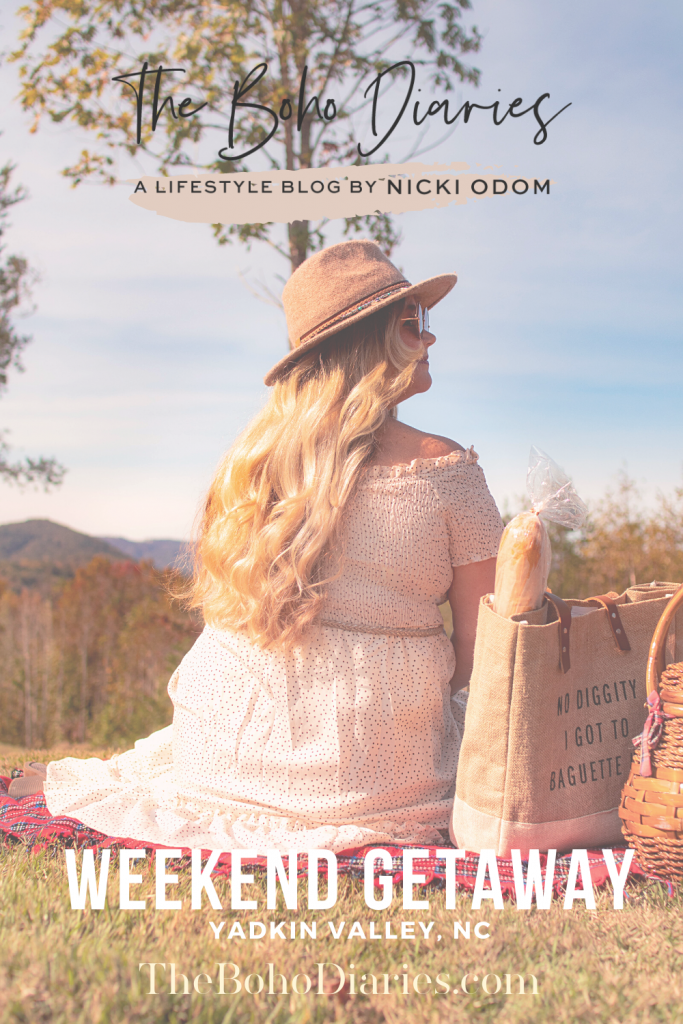 Serre Vineyards was one stop on our wine hop tour I definitely recommend you make a must see on your list. The view alone is worth it, oh who am I kidding, the wine was spectacular so don't miss this one! We visited on a day where they were hosting a wedding at their main venue, but we were lucky in that they had the outdoor patio (yards away from the building) open to the public where we set up a little picnic and took in the mountain sights. Melissa at Serre is the sweetest and I know my friends and I will be back to support and enjoy Serre Vineyards for many more visits to come!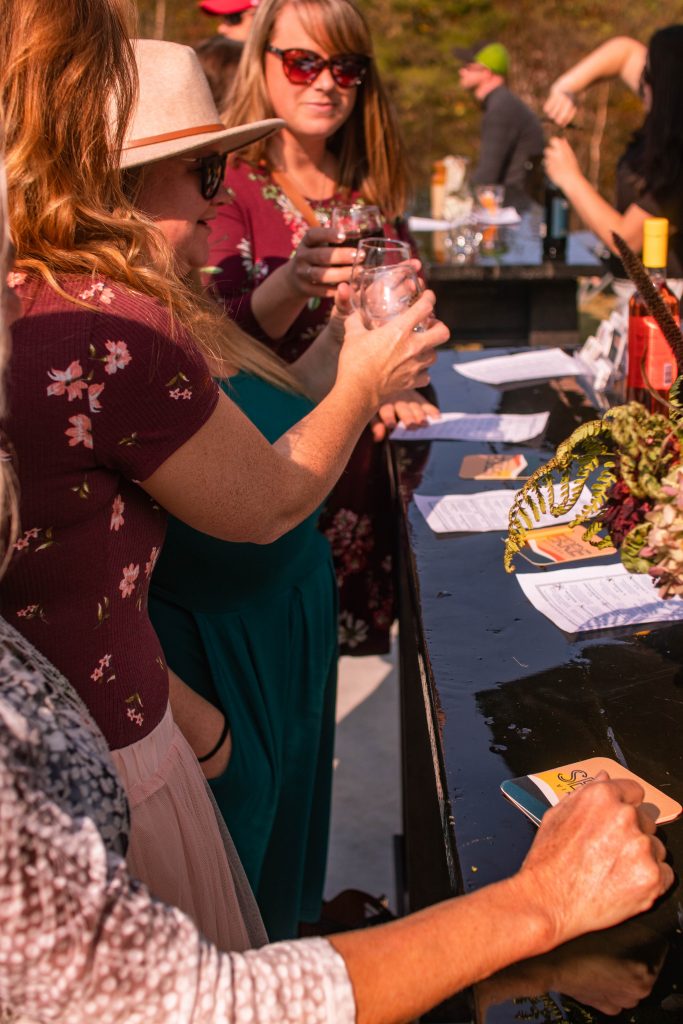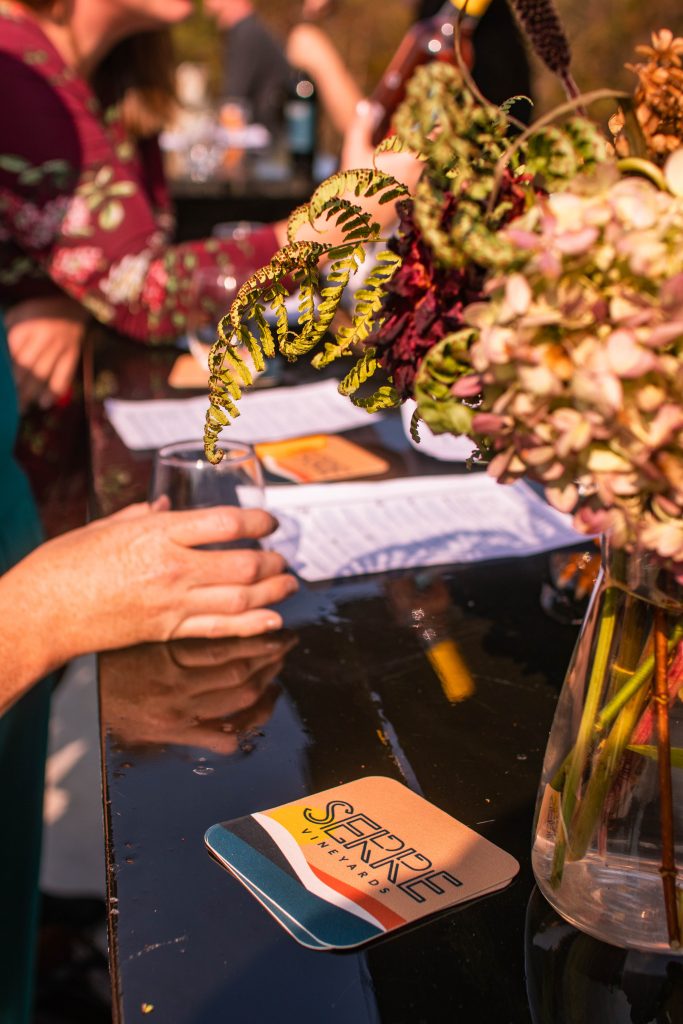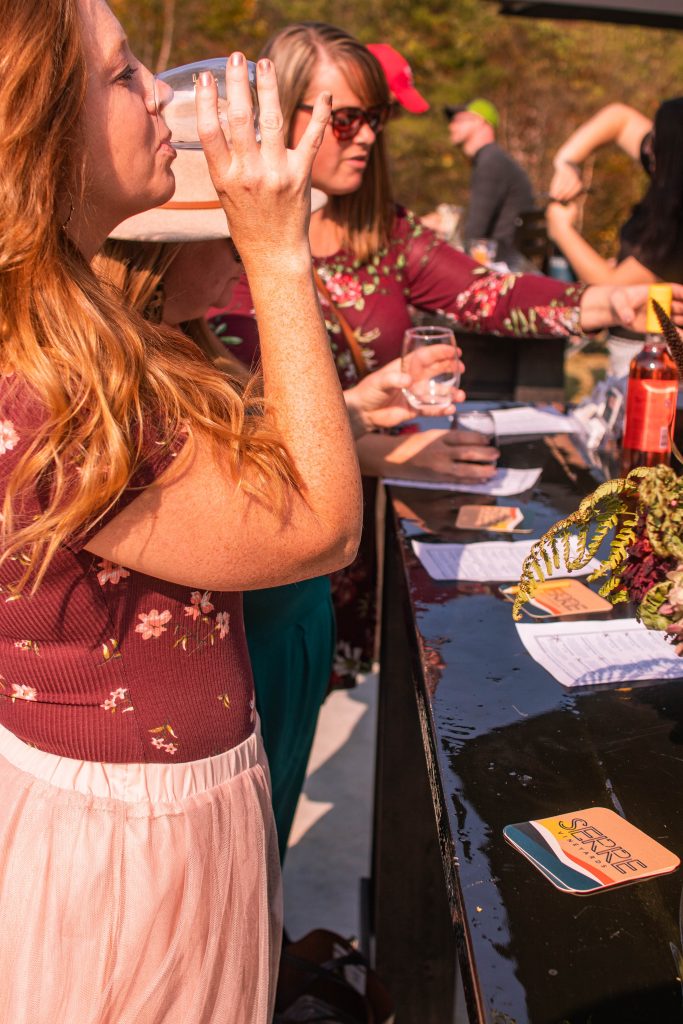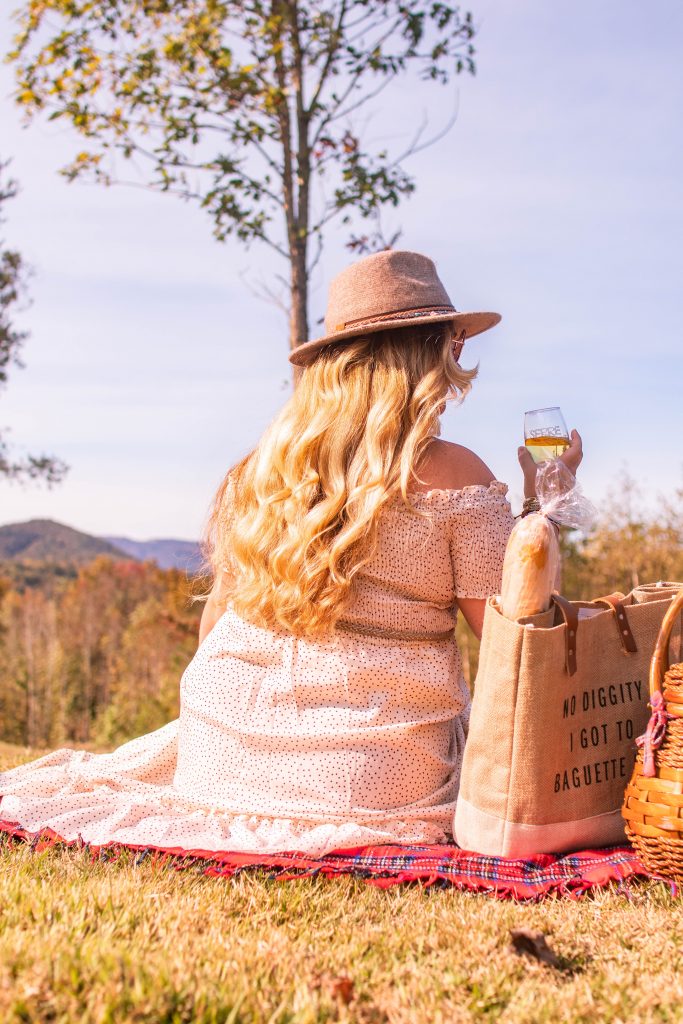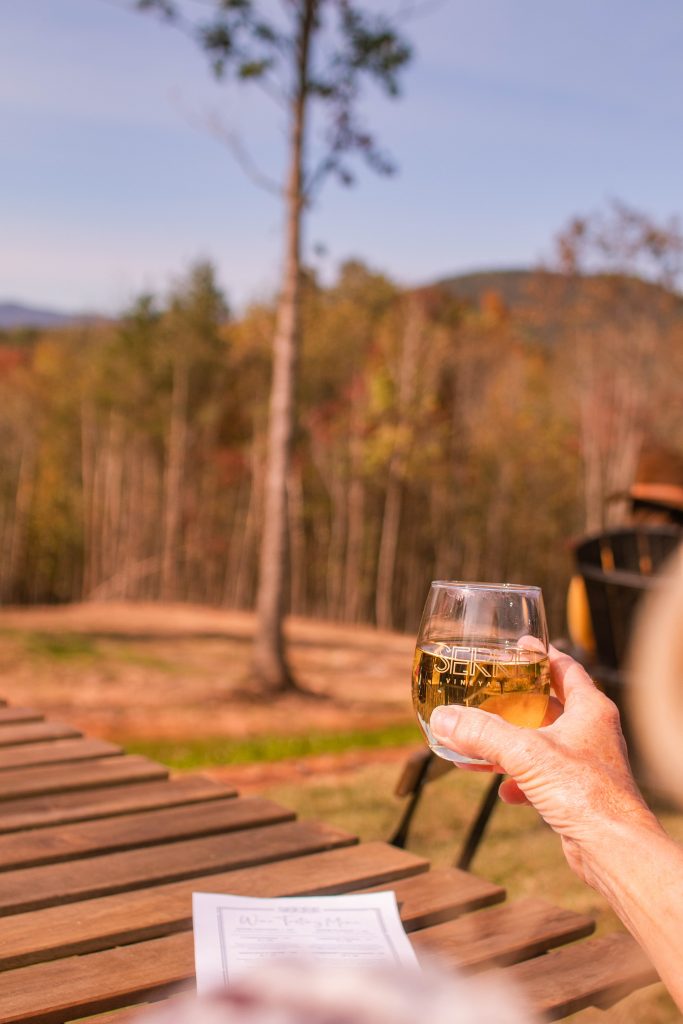 Here are a few of my recommendations at each stop:
Shelton Vineyards: Port Wine Bourbon
Serre Vineyards: Nauti, Chardonnay
Yadkin Valley is the perfect location to be surrounded by beautiful scenery and feel like your reconnecting with yourself and friends. We had tons of laughs, a couple of cries, and tons of pictures of ourselves for once. Most of us these days are the one behind the cameras so it was great to take turns getting shots of each other. I mean don't get me wrong, I have a husband who doesn't totally mind taking my picture, but I don't like to ask all the time. Taking a weekend like this with girls longing to get in front of the camera like you makes it such a seamless process.
Anyway, moral of this story is, Yadkin Valley is a wonderful spot to take a group of girls to get away from it all and have the most fun while still socially distancing properly. Get dressed up, drink the wine, take the pictures, make the fire, sing the songs, and just totally unwind with some great women and you'll come back feeling totally revamped!