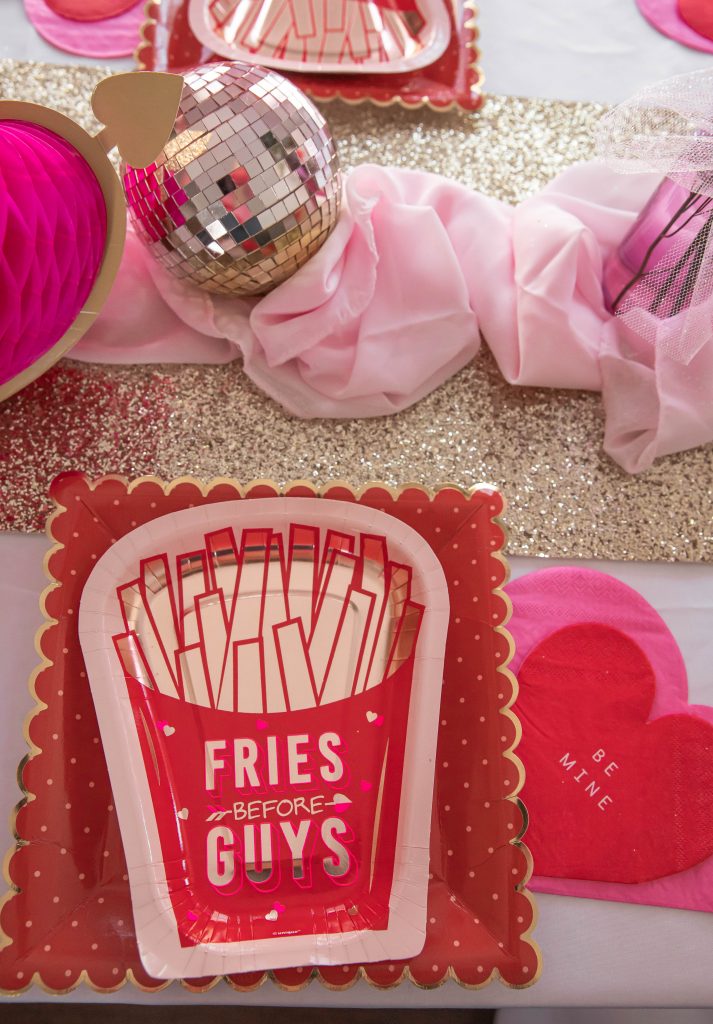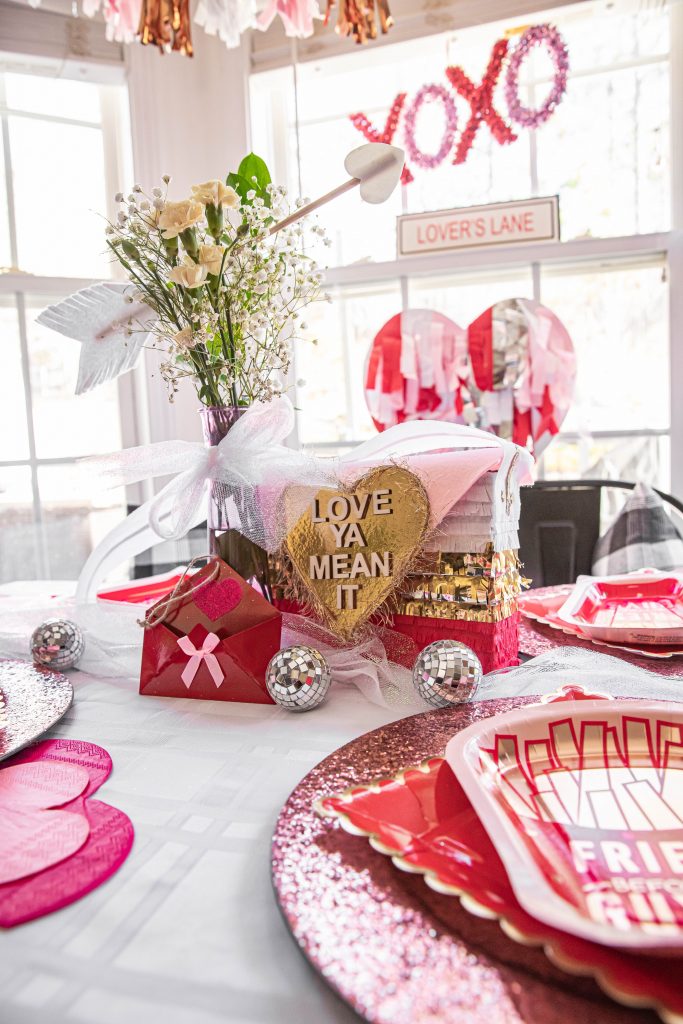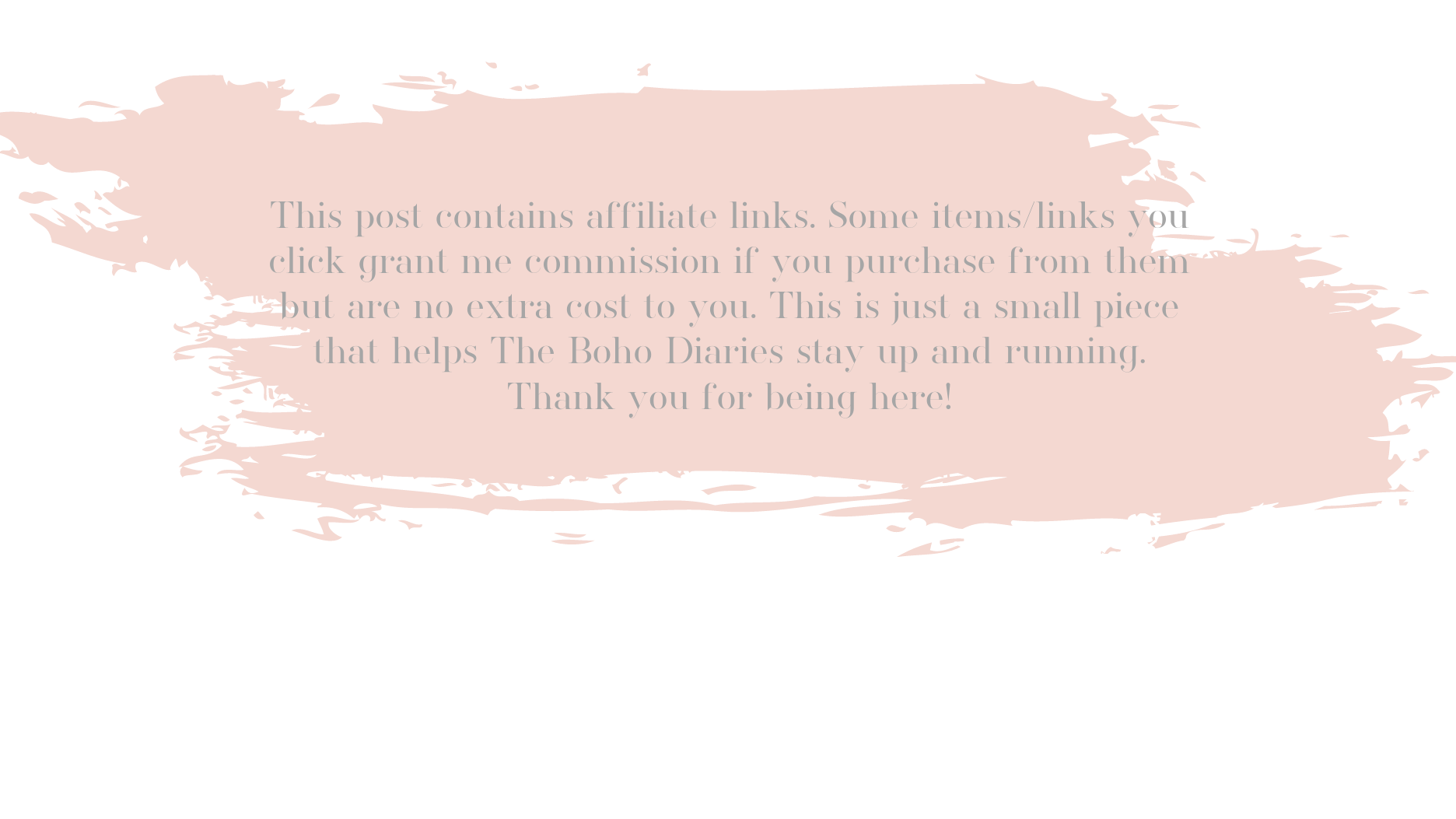 A Golden Glam Galentine's Day party is just what
every girl needs to brighten her day. I love the idea of making this celebration as glamorous as possible. Galentine's day started from a pop culture reference by the character Leslie Knope in Parks and Rec, to shower her gals in gifts and celebrate how much they mean to her. That is why I love doing it every year. My support team of wonderful strong women around me mold me into who I am today.
They deserve an immense amount of love back from me, and although I try to repay them with the same amount of support, I think, a little party to commemorate them each year couldn't hurt. 🙂
Of course I have to hit my Main 3 Pillars to s Successful party, and Galentine's day is absolutely no exception.
Let's walk through the first pillar, some fun Galentine's Day food!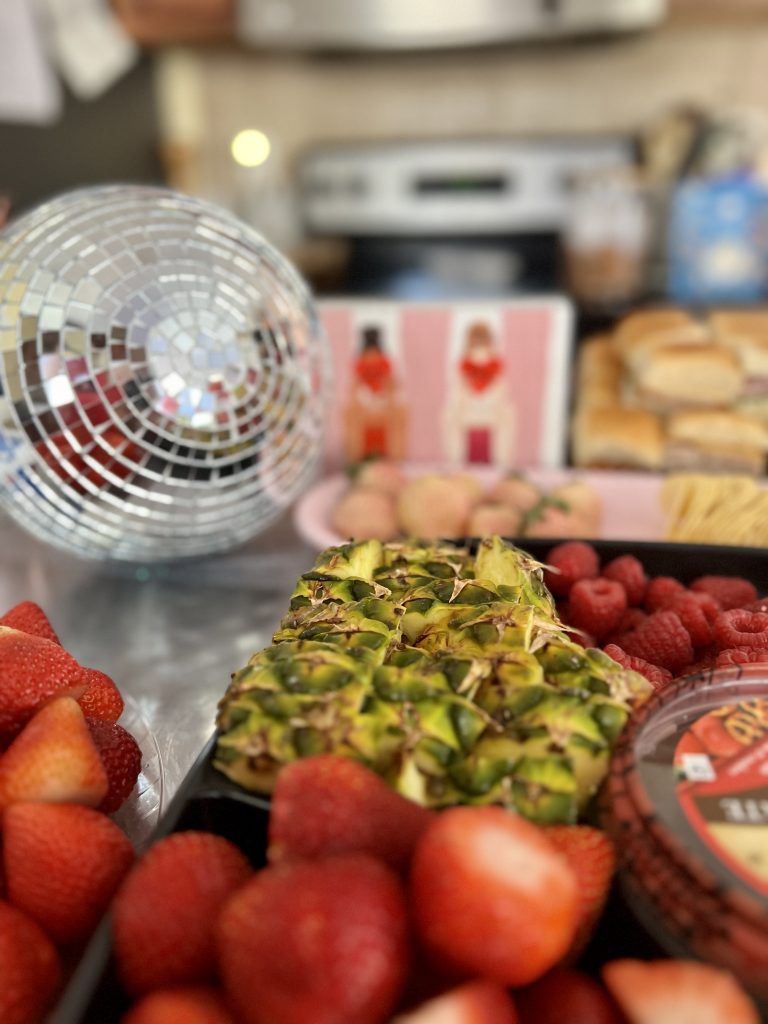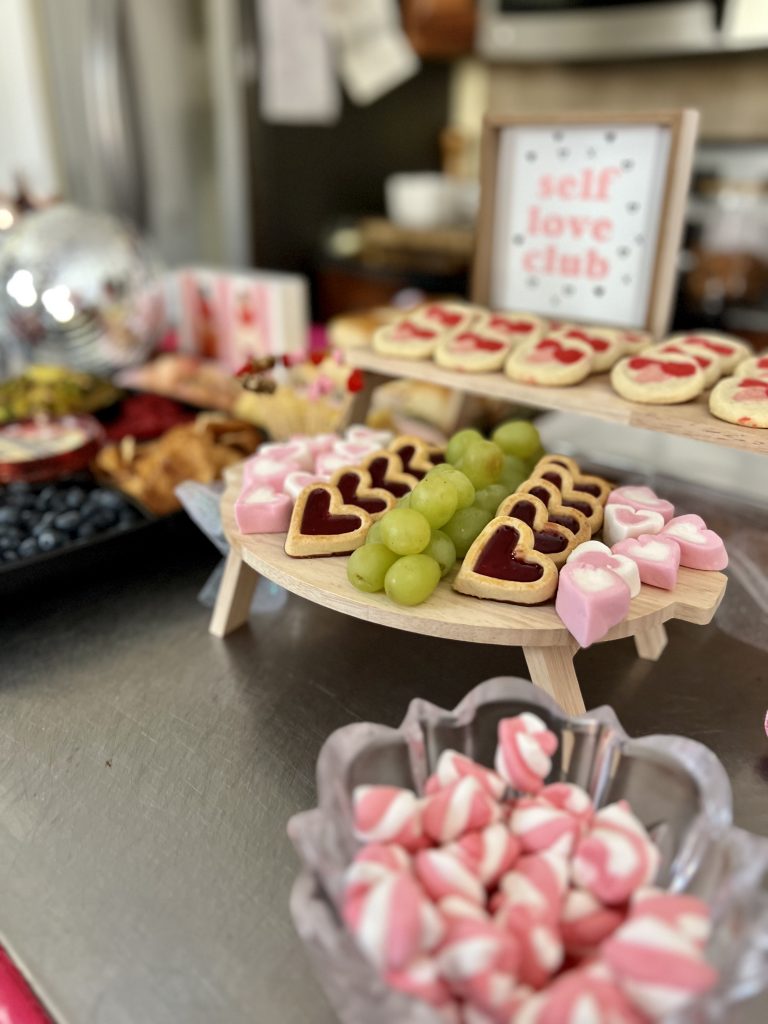 ---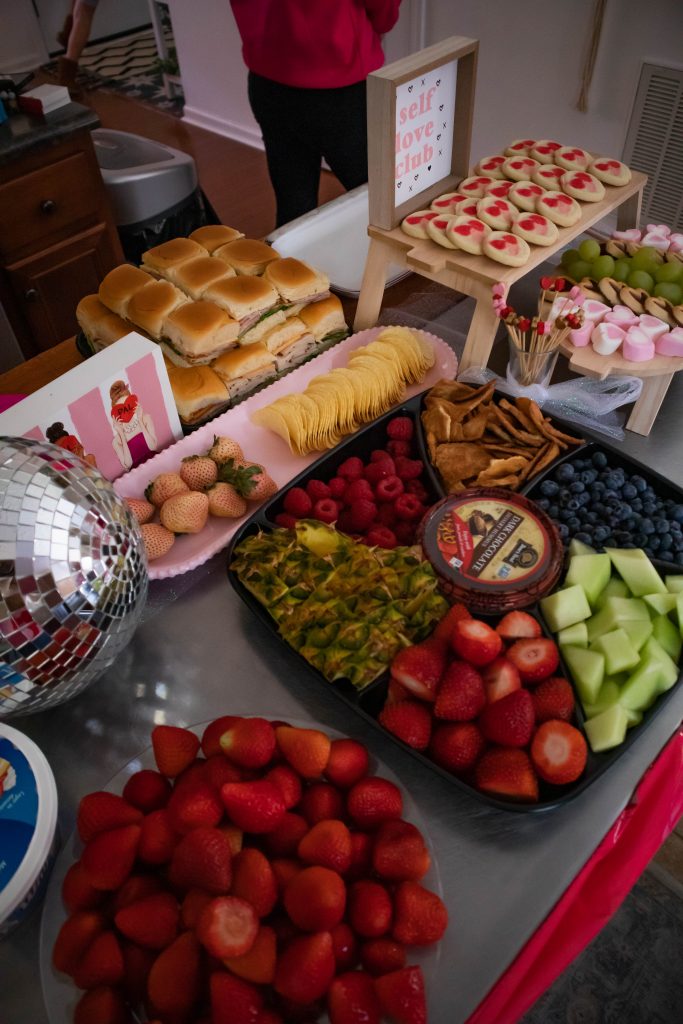 ---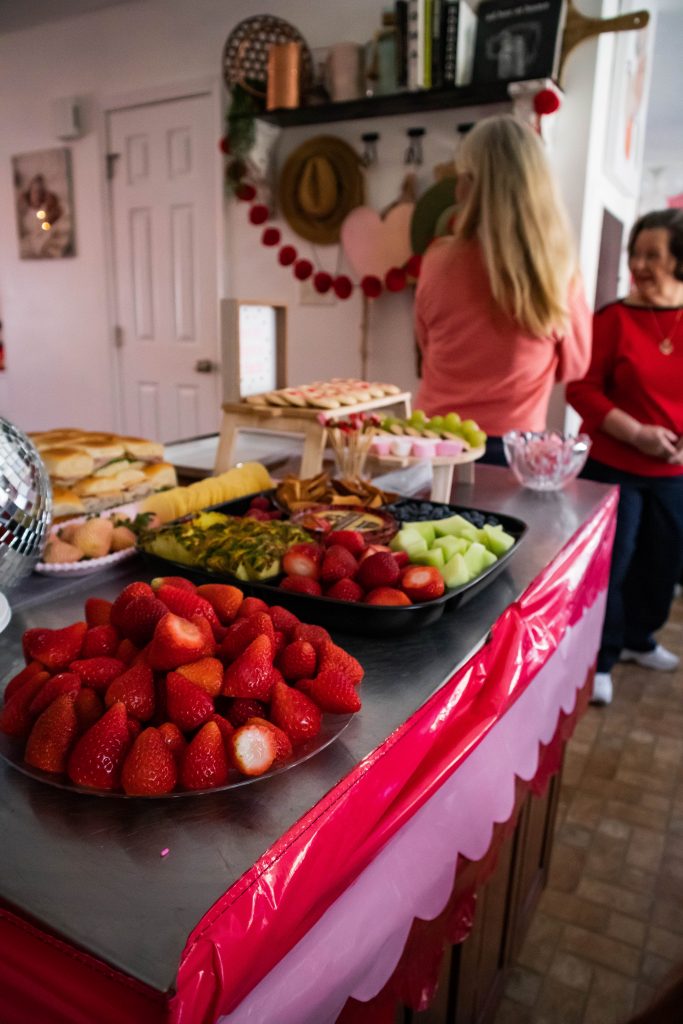 ---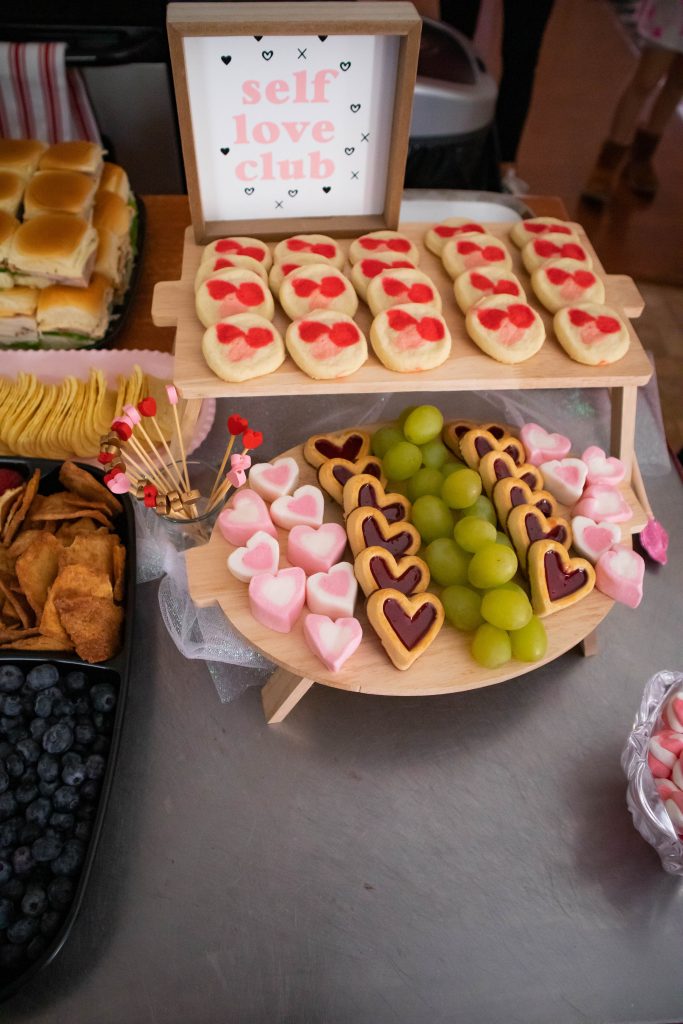 A pretty simple lunch spread with just the right amount of happy and healthy. The party started at 1:00 which is a great time to serve guests lunch. Publix is my go to for catered sandwich trays, and this time I ordered one of those with a VERY delicious fruit tray centered around chocolate hummus. This was my first time ever experiencing chocolate hummus, and I am definitely hooked. There's something about eating something that tastes as delicious as chocolate but knowing its made from chick peas. Makes me feel less guilty for eating a bit more than my fair share.
This Golden Glam Galentine's Day Party kept hints of gold and shimmer throughout each area, and the easiest way to make that happen is with disco balls! So of course I had some placed throughout the food area to some sparkle.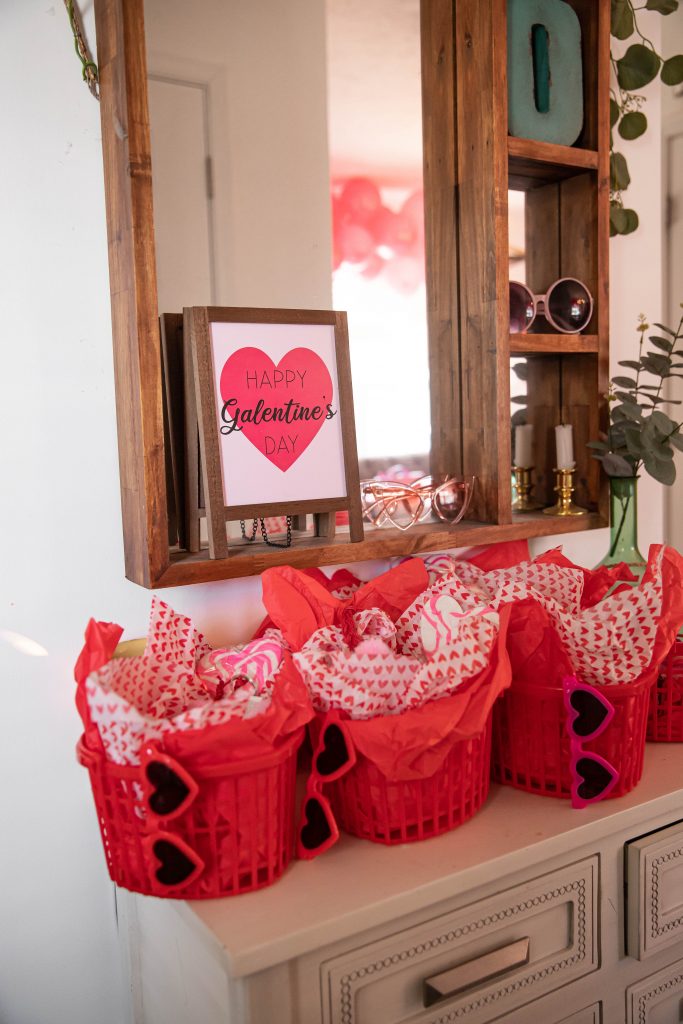 Special gift bags for each Galentine sit by the
front door. These adorable baskets and everything inside of them are from Oriental Trading Company. There are SO many fun options on their website for Valentine's day, don't sleep on that site! From sunglasses and friendship bracelets, to giant heart lollipops, there is everything you need.
A fun Galentine's Day activity
is providing items for guests to make cards, flowers, or other thoughtful gifts for their gals. The activity table this year was completed with a DIY foam rose stem for each guest to build themselves. Cover the table with giant roll of white craft paper. I place different types of glue, markers, Valentine's Day themed stickers, some Valentine's day cards, glitter, and all the fun crafty items us gals love. It's great for all ages because the little ones love making new things and if it gets on the table it's not big deal. And the young at heart like to make cards and crafts for their littles or even BFFs!
I also found plain white paper coffee cups with lids at Dollar General that I put on the table for the Gals to decorate up for a special to go drink. Some even decorated for their special guy to take to work on Valentine's day!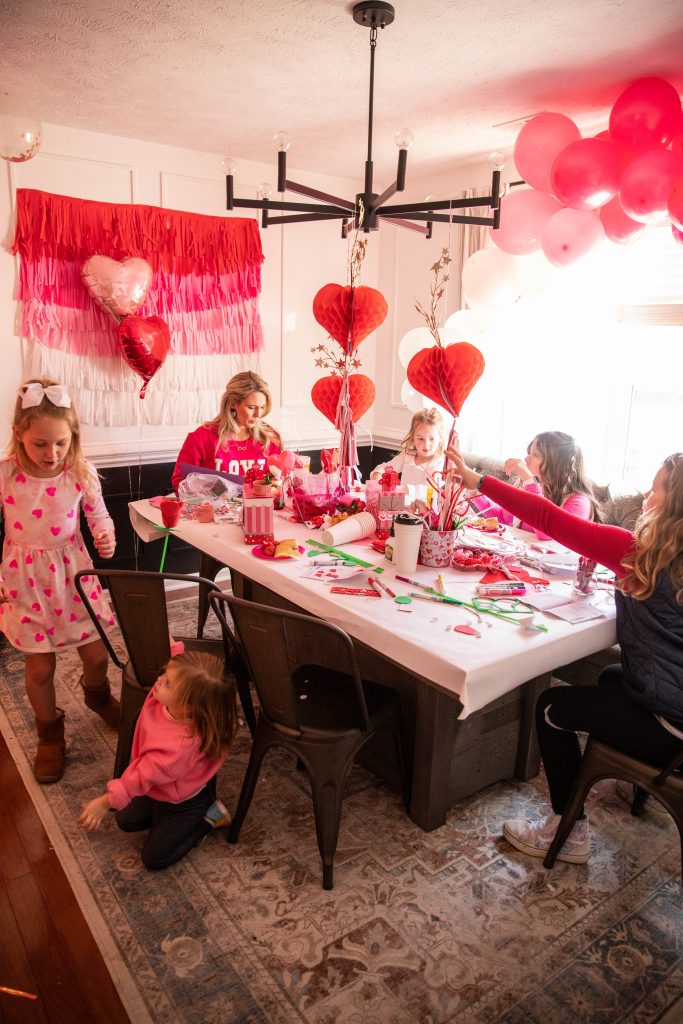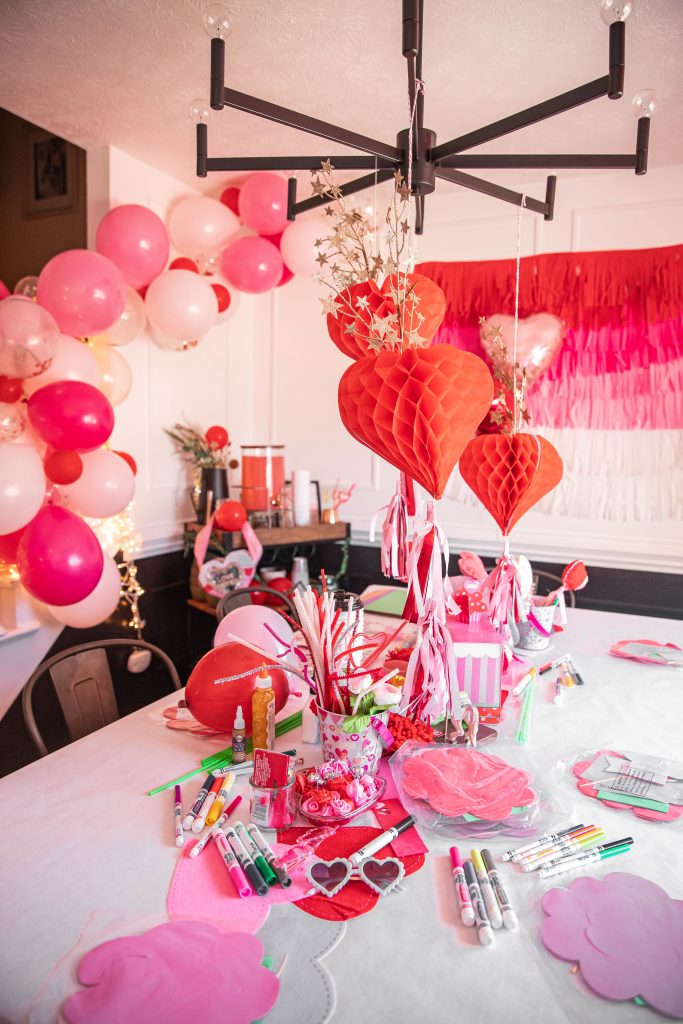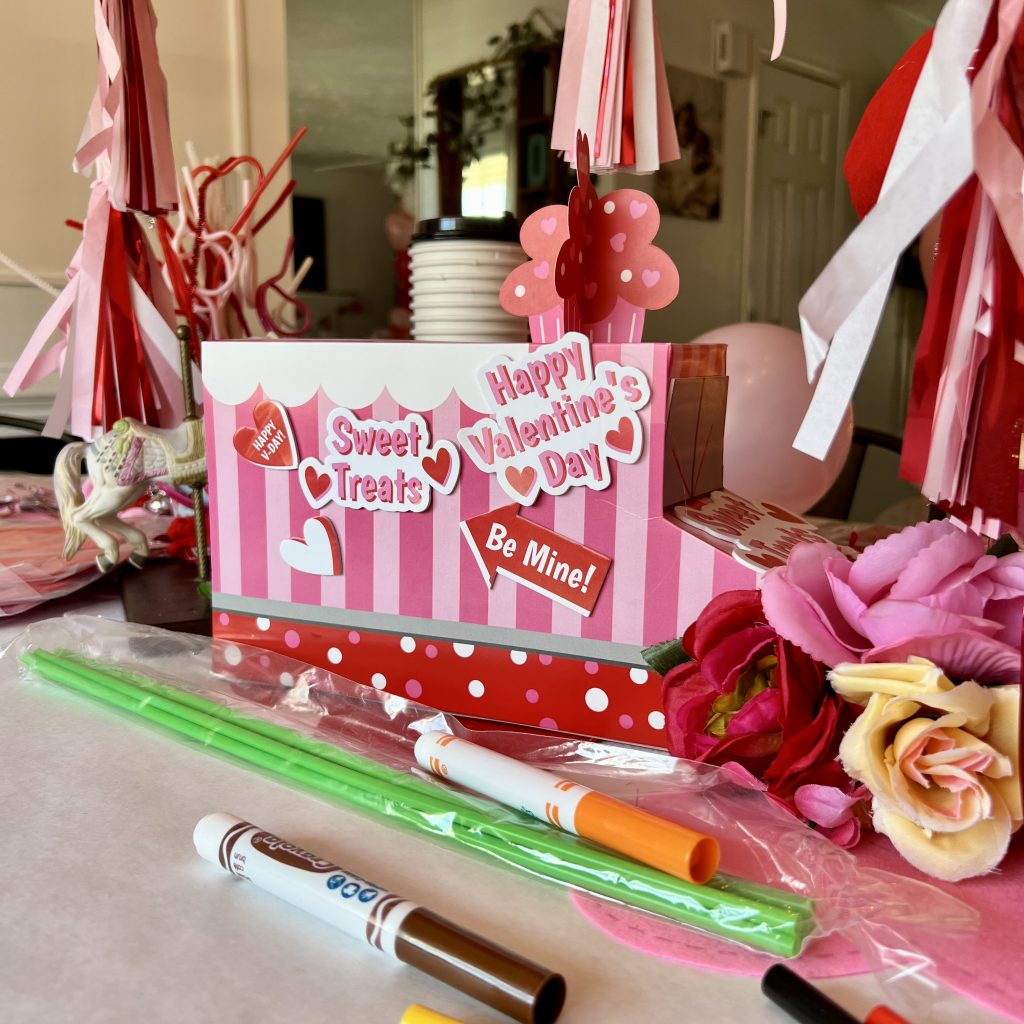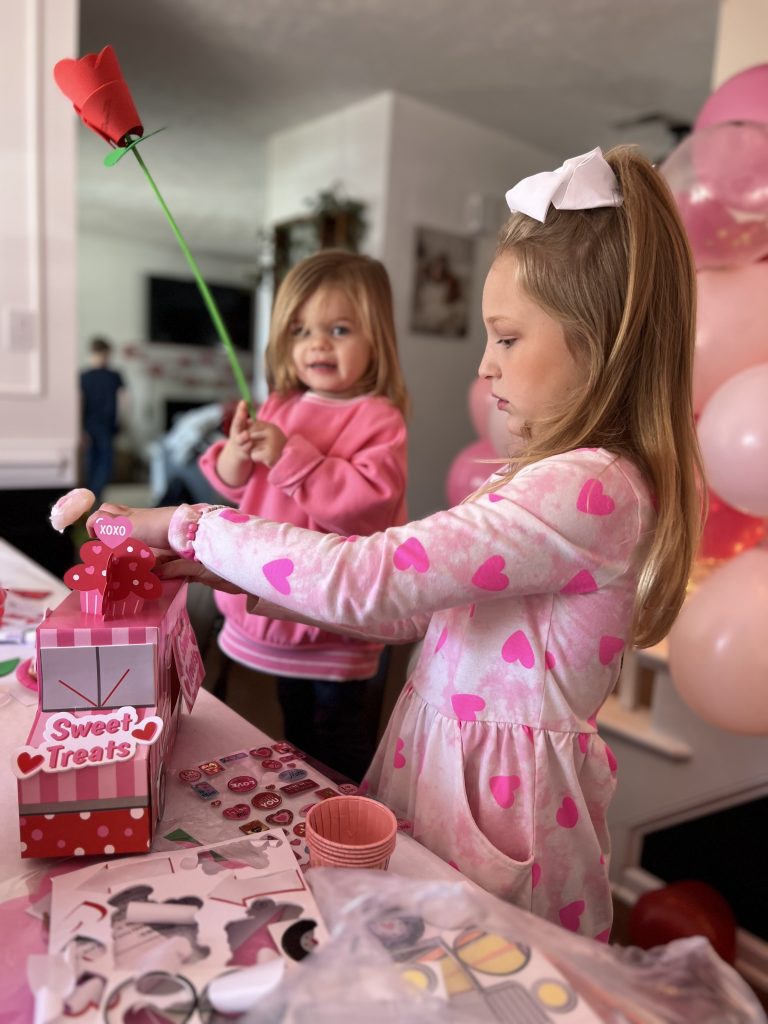 ---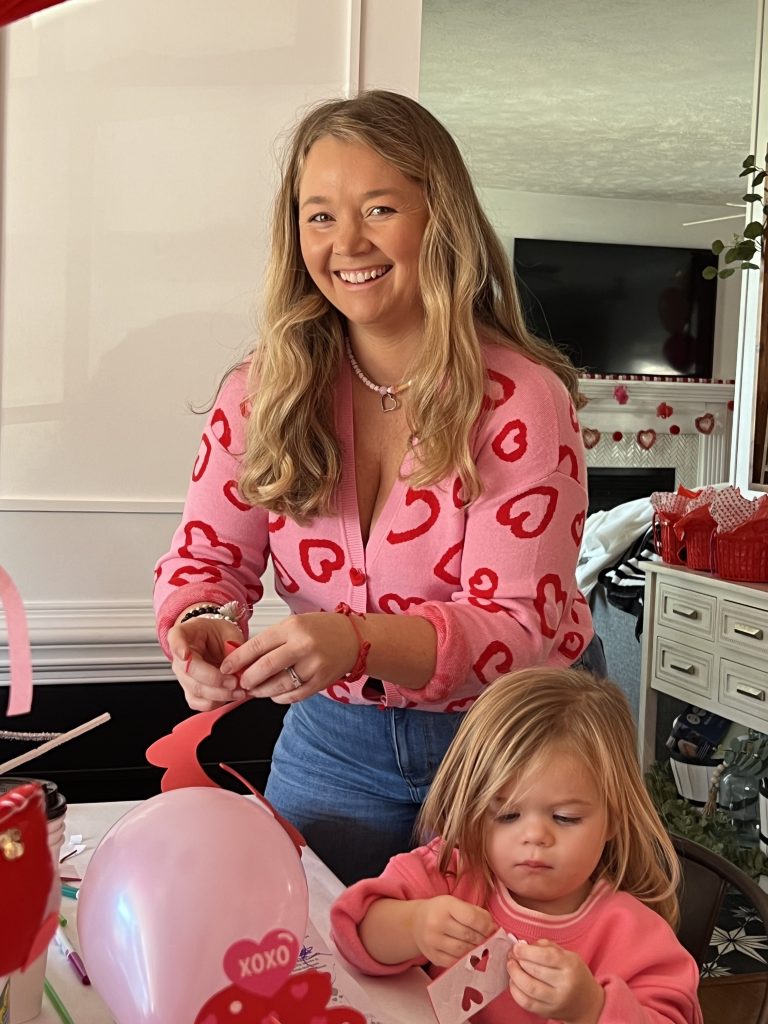 ---

---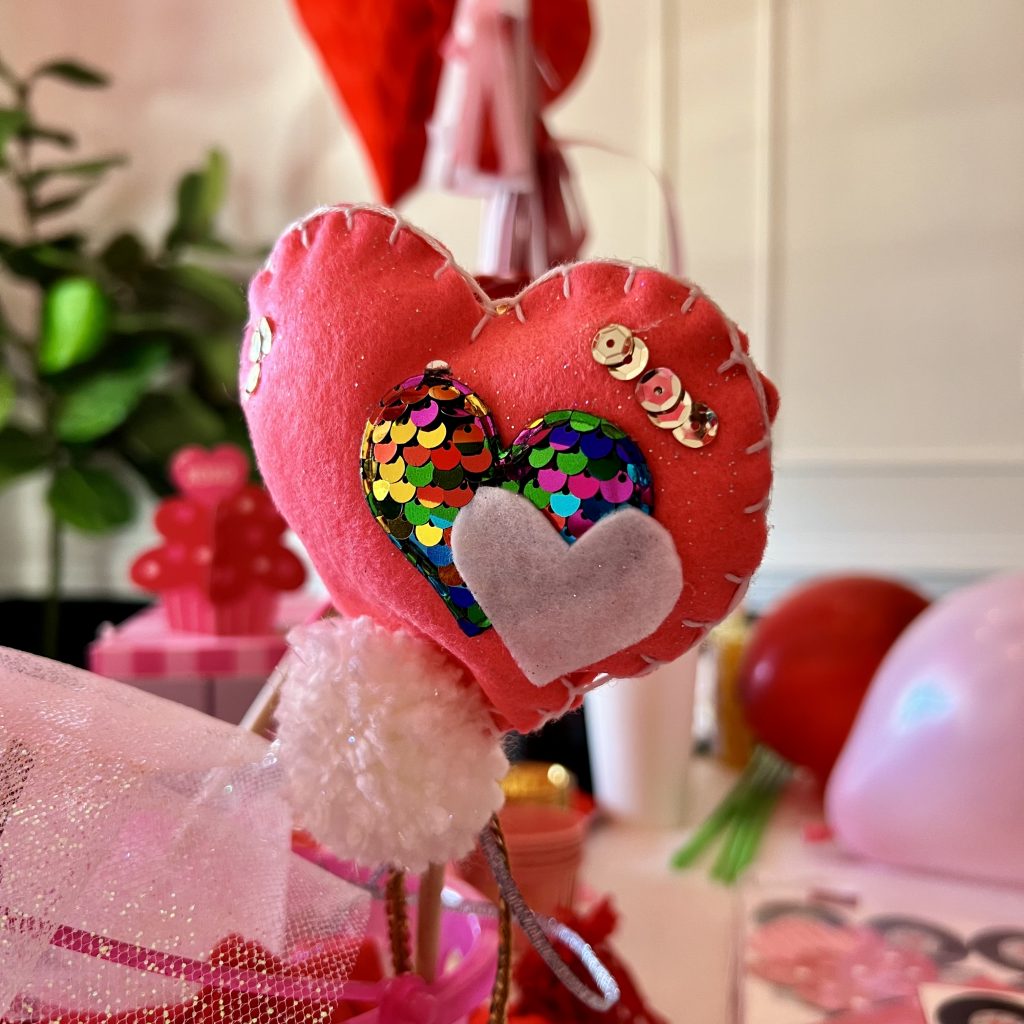 My favorite party zone is the
dining table. Tablescapes are where I feel I can get really creative. Details on a table mean the most to me and I LOVE when my guests notice the little things at my events. The tableware is a mixture of square scalloped plates by My Minds Eye, layered with the adorable "Fries Before Guys" dinner plates.
Both tables are lined with layers of multi-textured runners. The silk table runners are an amazing addition of elegance that elevates any party.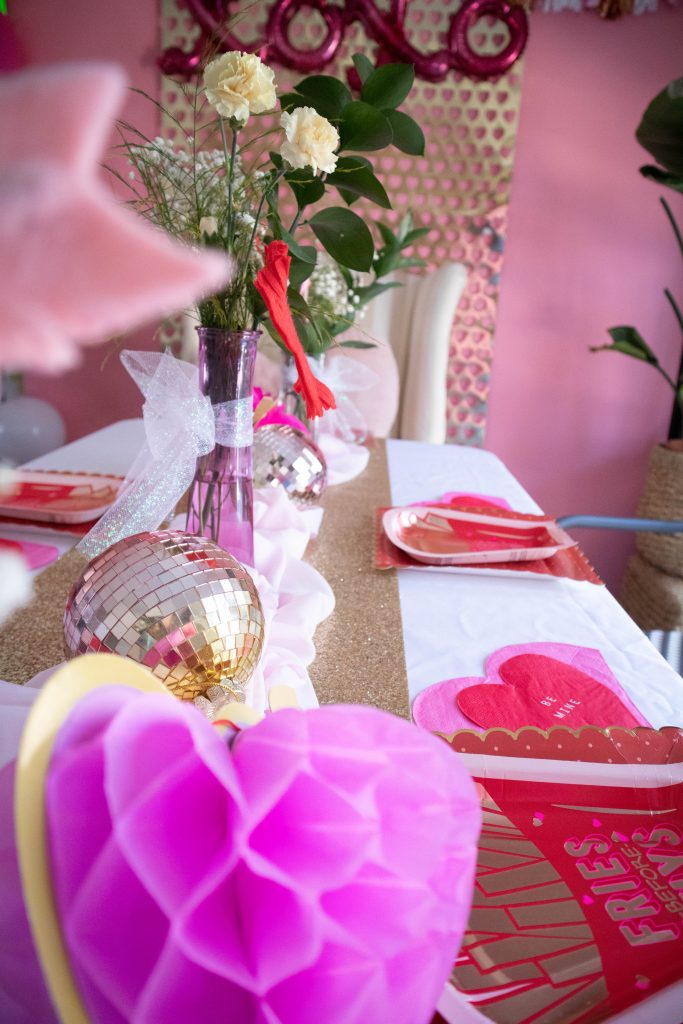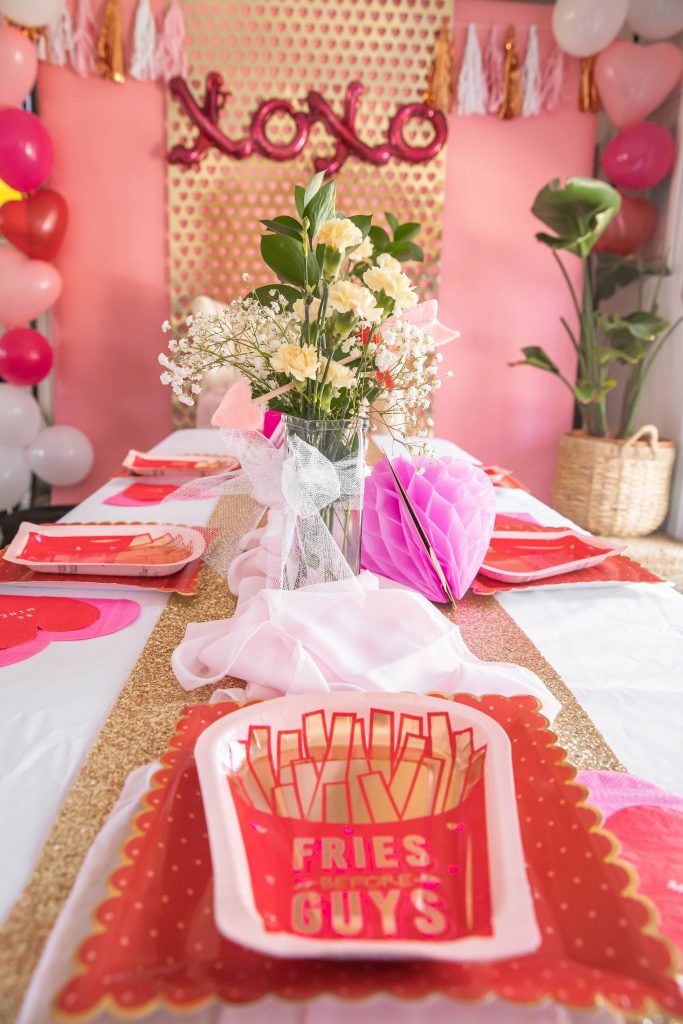 ---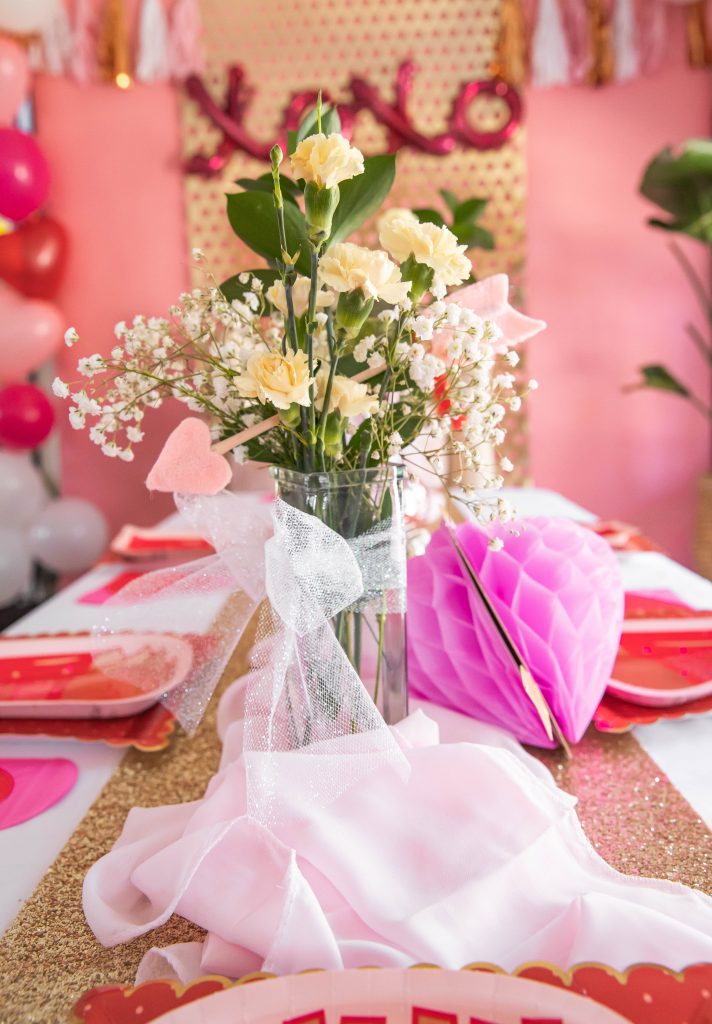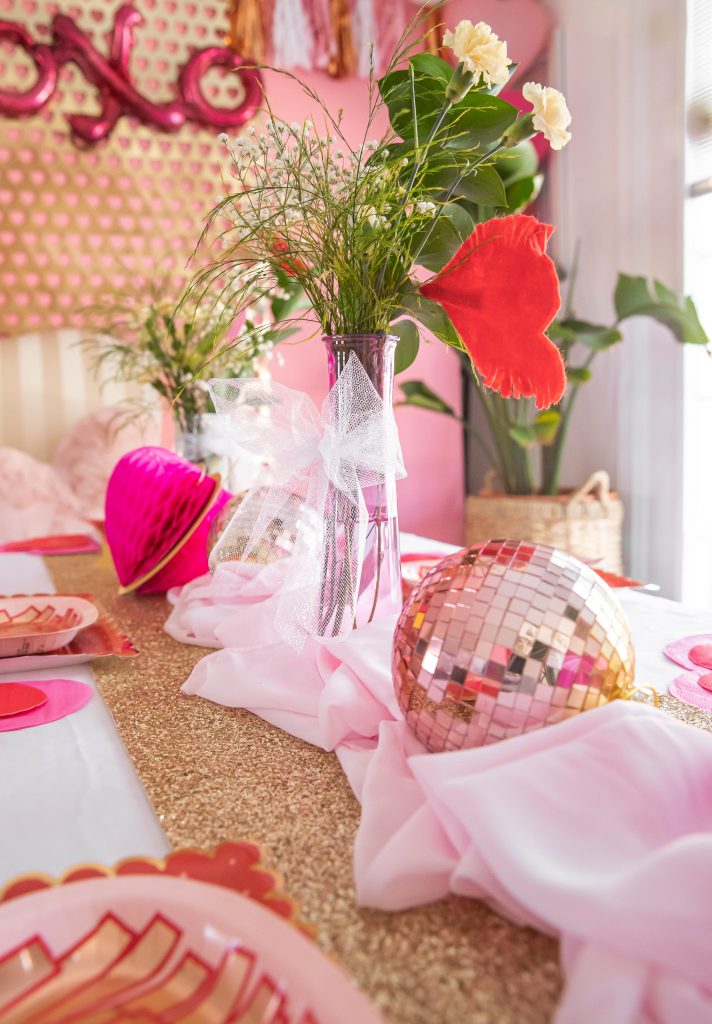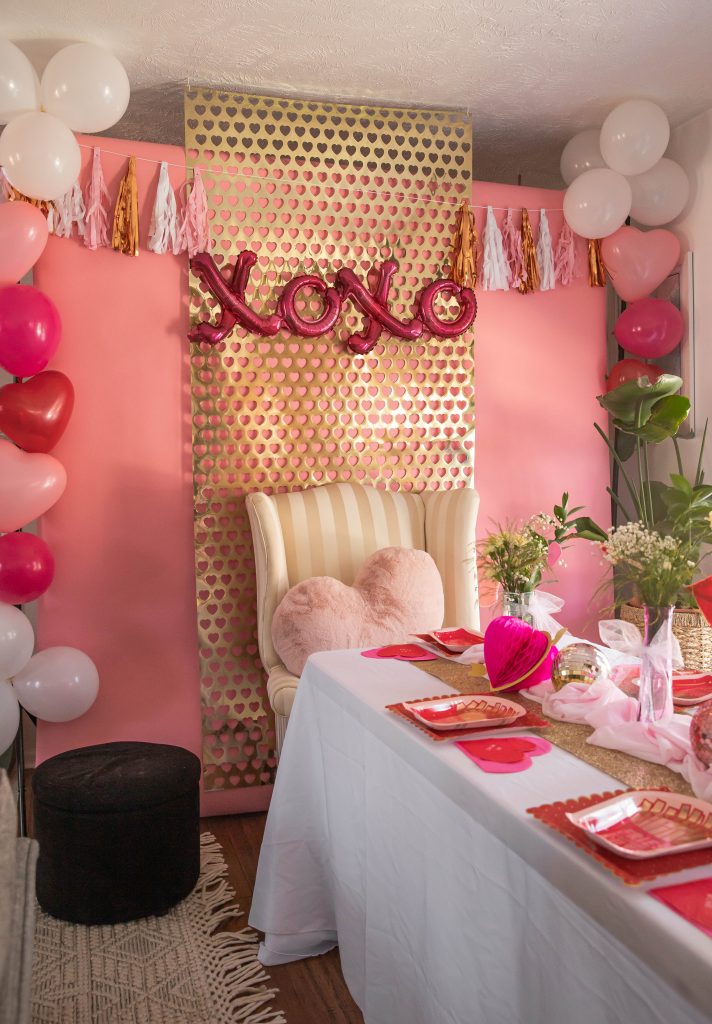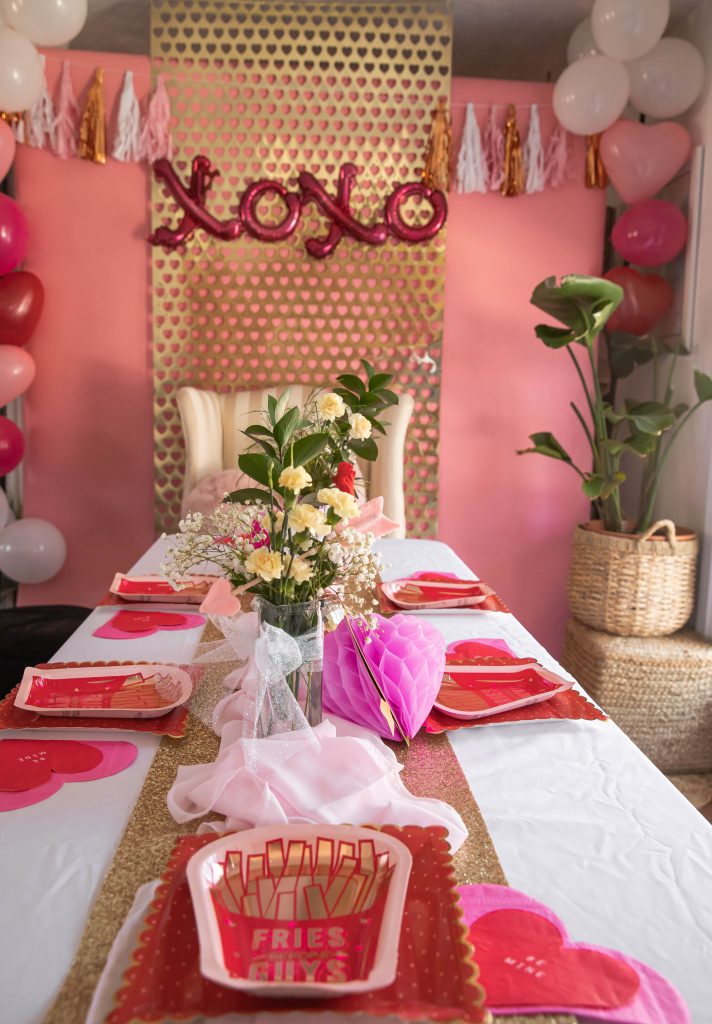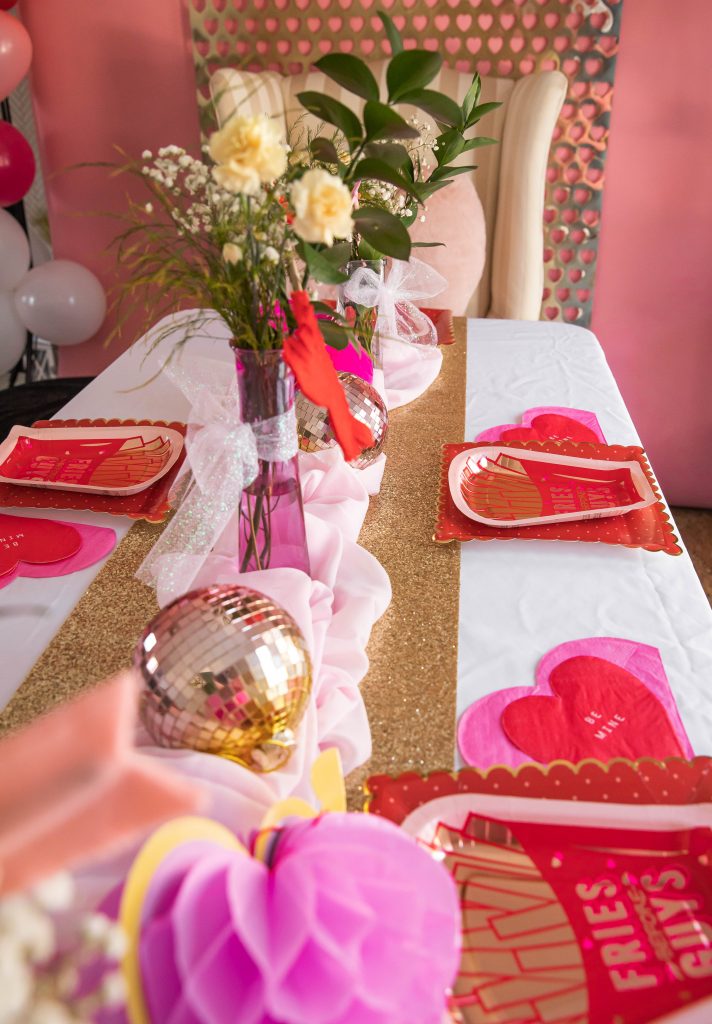 ---
---
Two tables for guests were dressed to impress
at every place setting. I like to mix it up a bit when I have more than one table so there is more for guests to look at and notice. I use pink glitter chargers under the layered plates and use my DIY Valentine's Day Messenger bags as centerpieces.
The floral centerpieces are made of Dollar Tree vases, baby's breath and white carnations from Harris Teeter, and iridescent sparkle tulle pieces from Michaels. I love taking simple things and dressing them up! I thought it would be perfect to slip these DIY heart arrows I made years ago through the middle of the little bouquets too!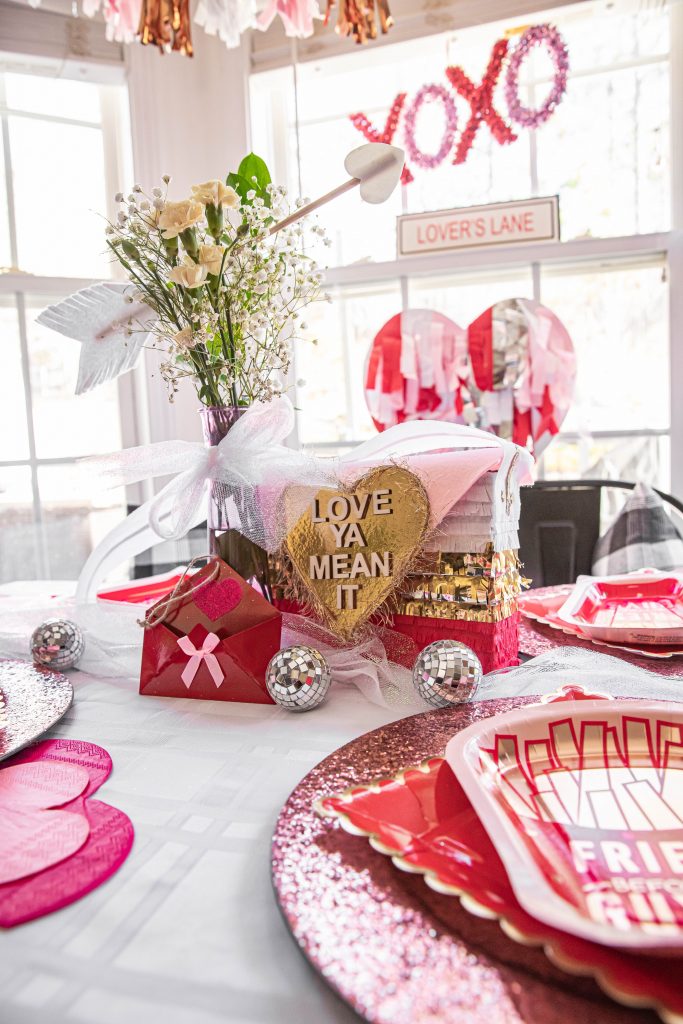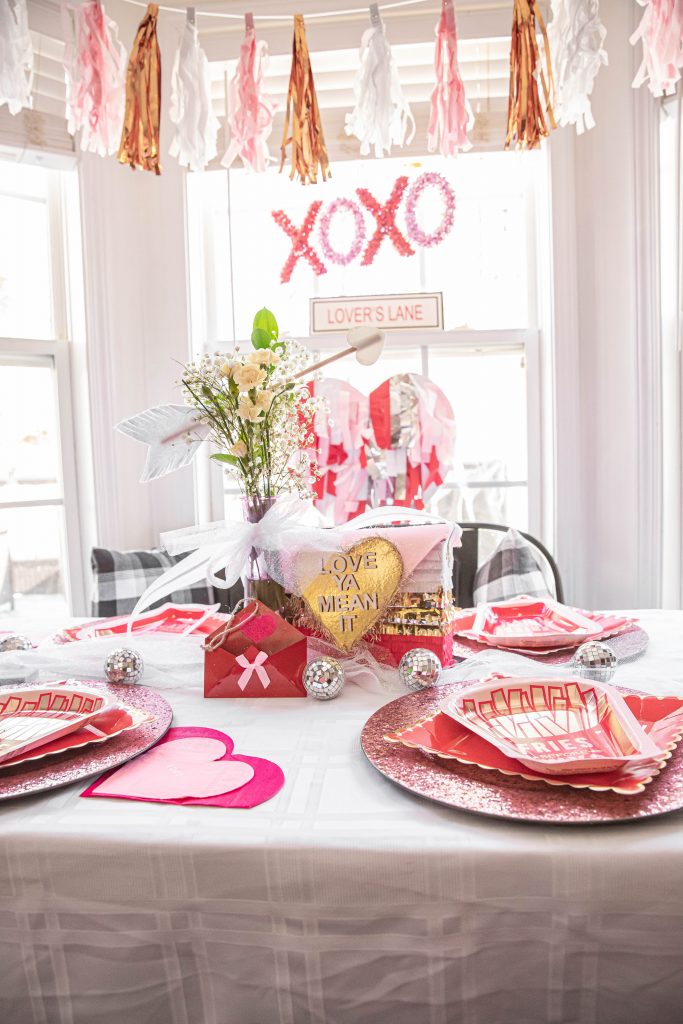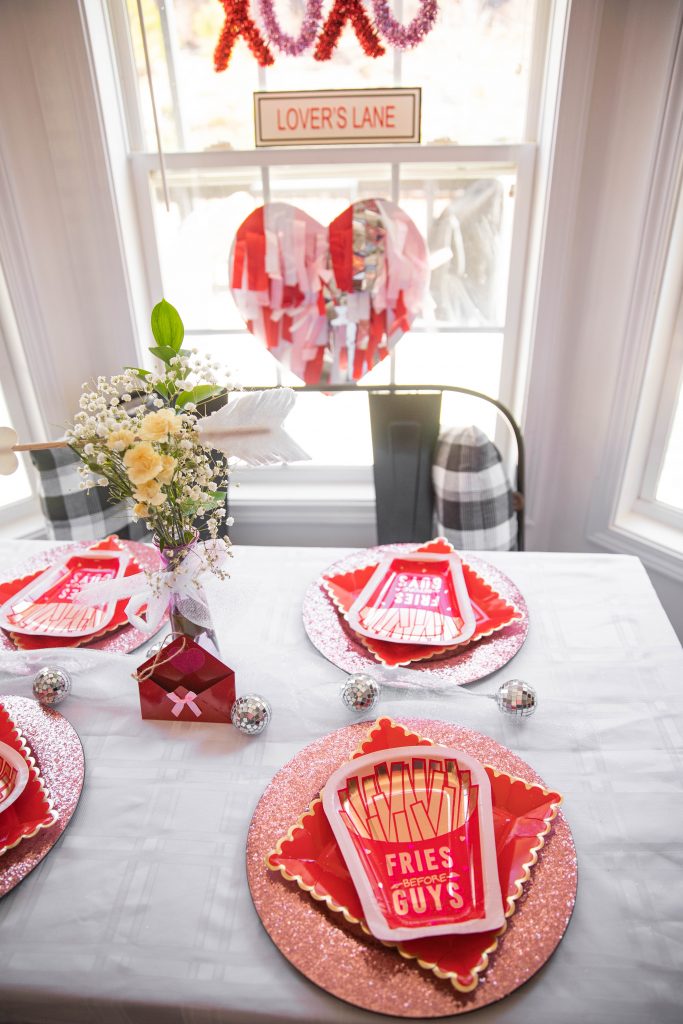 ---
The act of spoiling your gals doesn't have to be extravagant. Even hosting a lunch with one fun craft activity can be more enjoyable than you realize. I highly recommend trying it out one year. If you have ladies around you who are there for you, lift you up, laugh with you, and you support back, show them how much you care!
---
Looking for more Galentine's Day Party Inspiration?
Check out these past events!
Throw An Easy Galentine's Day Party
---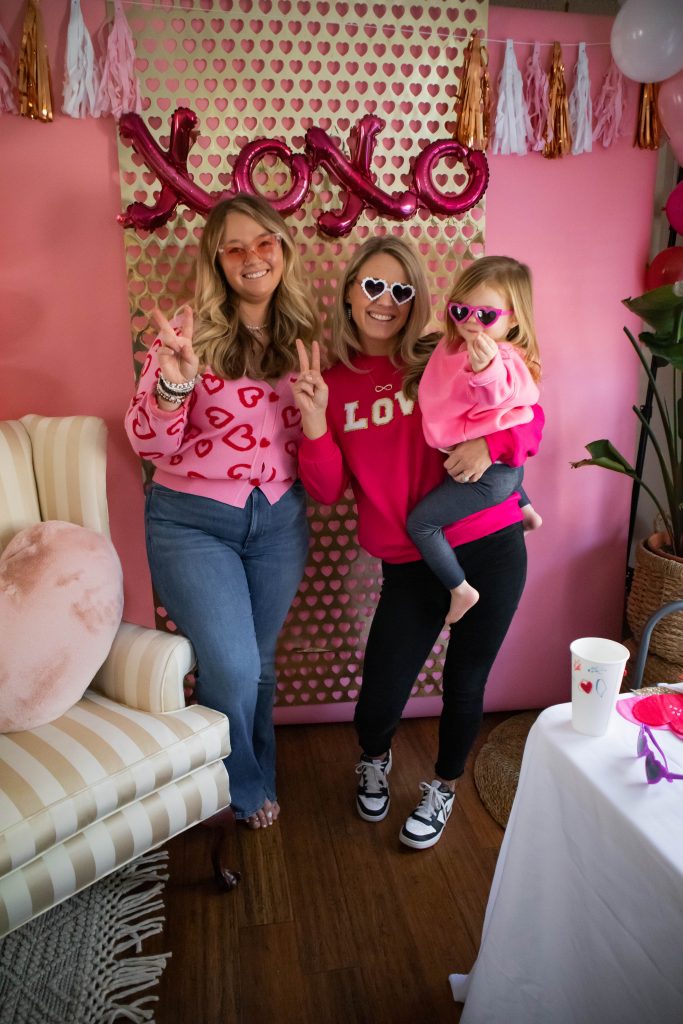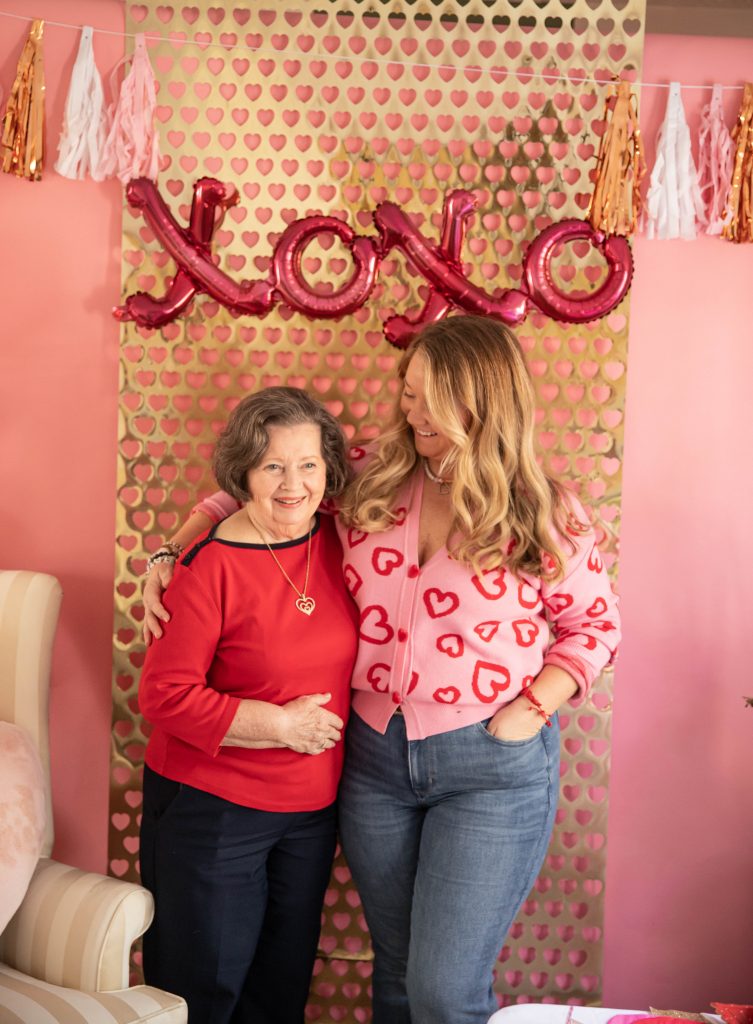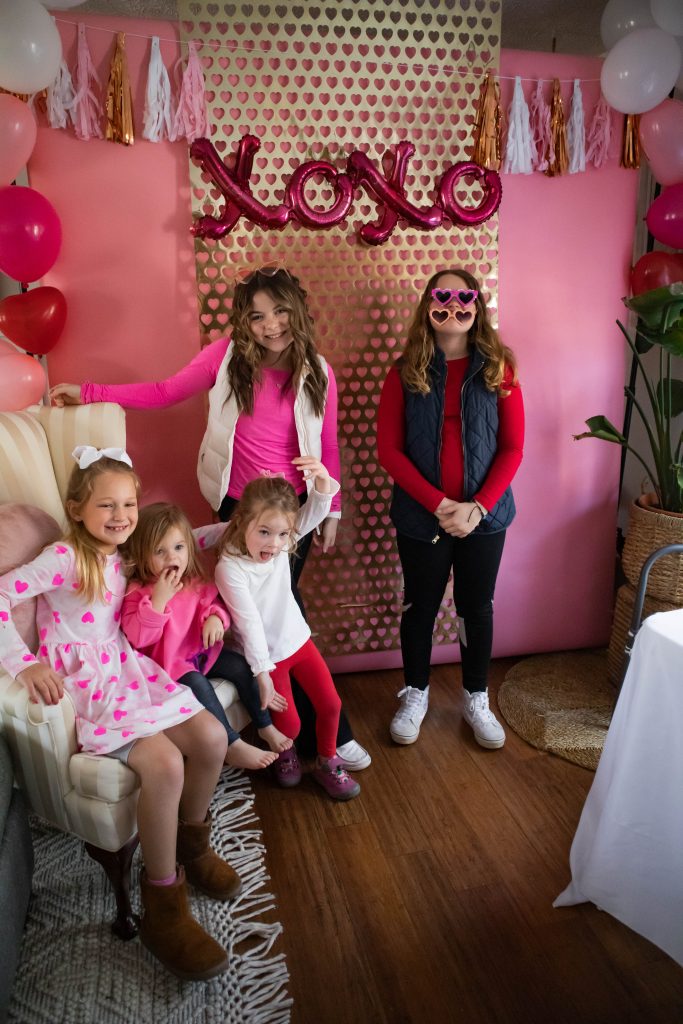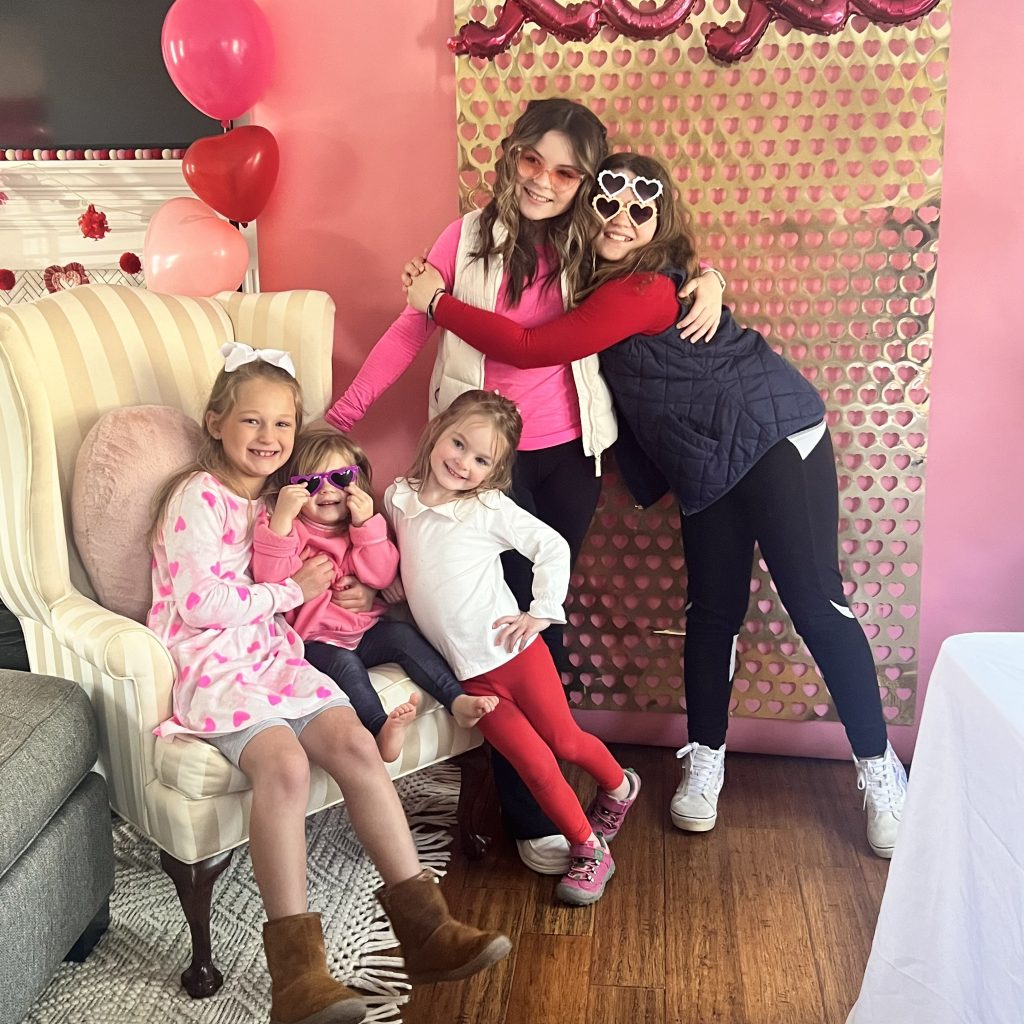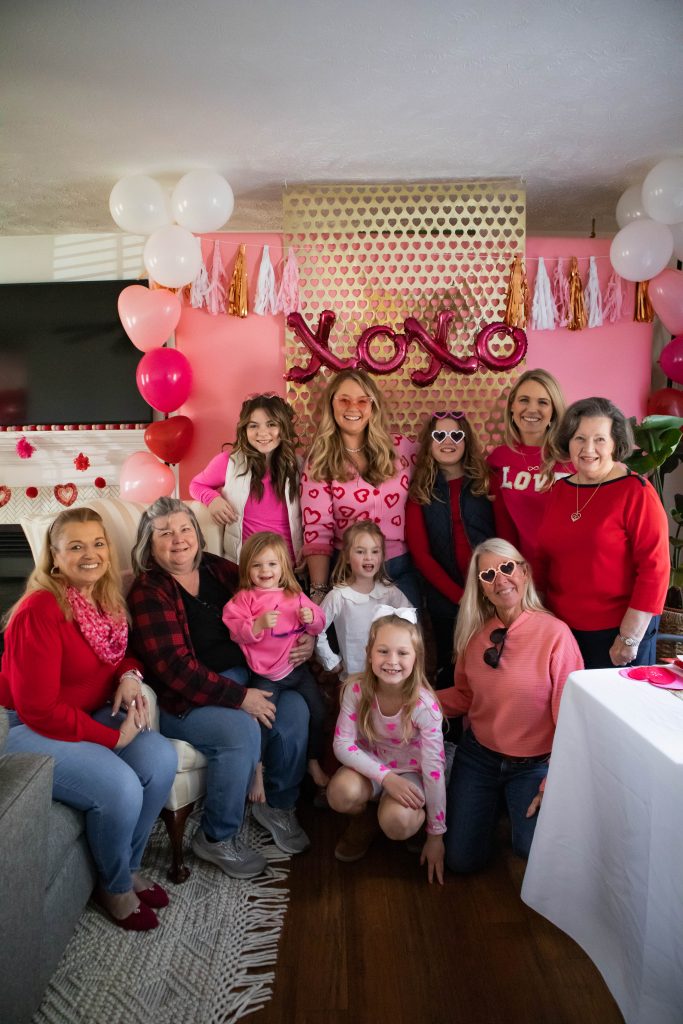 Thanks so much for reading!
Until next post,