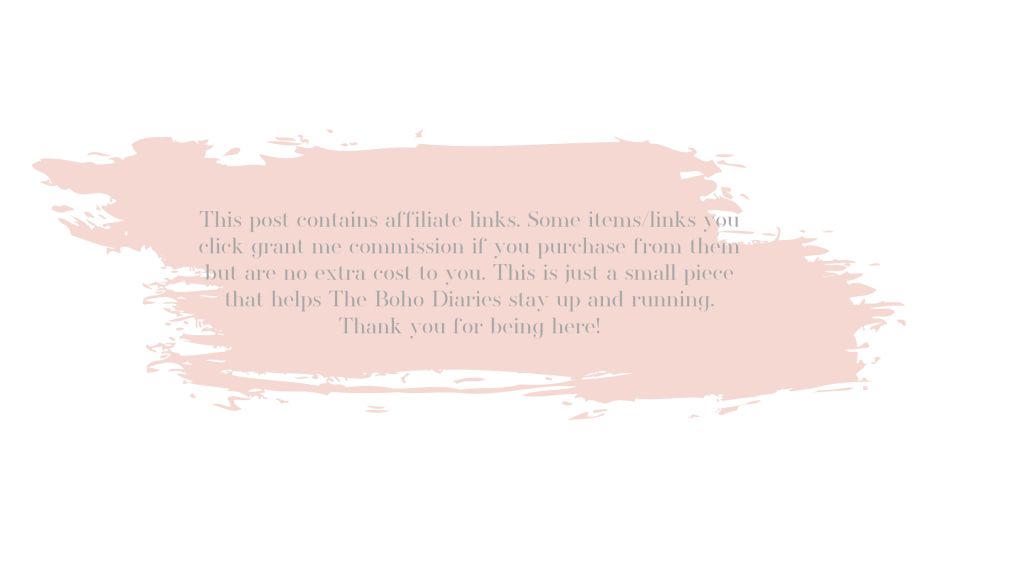 When I think about Christmas, I think about all of the magic and wonder, beauty, kindness, and love it brings. As a kid it was always my favorite time of year, and now as a mom I get even more excited to share my love for Christmas time with my family. I was recently invited to the Holiday Magic at Merrimon-Wynne in Raleigh, NC, which was nothing short of pure Christmas magic in itself. The Merrimon-Wynne House is a beautiful luxury wedding and special events venue nestled in the heart of Raleigh. This historic building is nothing short of picturesque greatness and has so many beautiful details kept close to its original grandeur. Morgan and I actually looked into this venue for our wedding until we decided to do something closer to home, but I HIGHLY recommend it!
This was the first of what we hope to be many Holiday Magic events at the Merrimon-Wynne, and if this event is any indication of the bar to be set for years to come, I am happy to return again and again. The event was focused around raising money for Families Together, an organization that moves families from homelessness to stable homes through mentoring, housing support and connection to community resources. There is nothing more important to me than giving back, especially this time of year, and this organization is doing amazing things in the Triangle area. You can donate on their website and support their mission to help families in need today!
Now let's dive into what this magical day offers for the entire family at the Merrimon-Wynne House.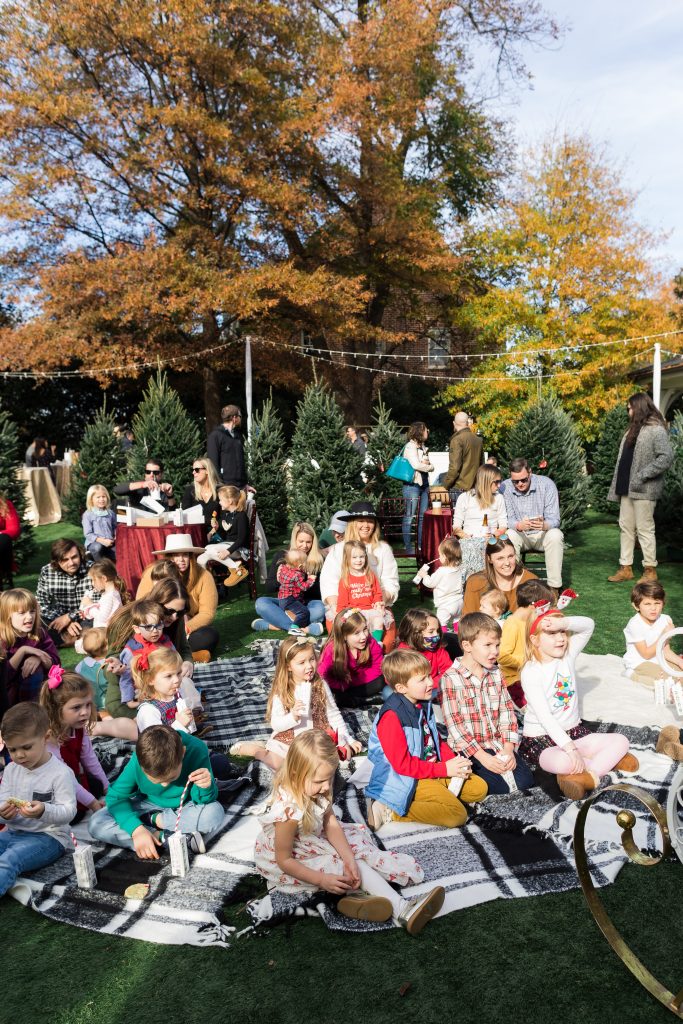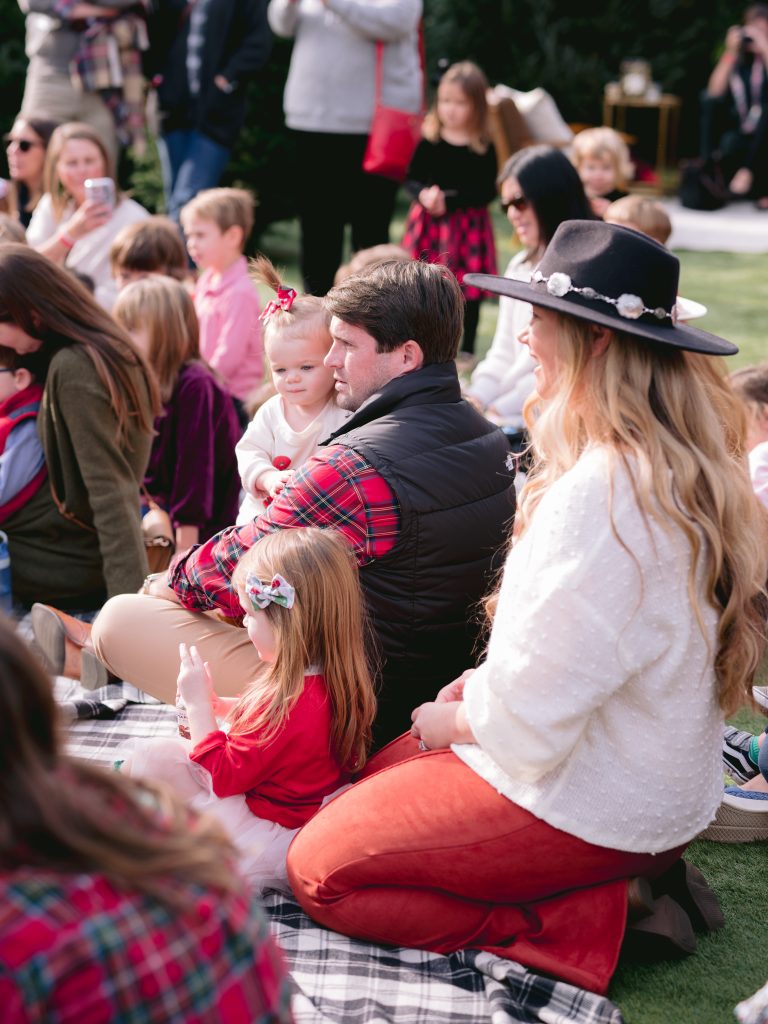 From the moment we walked through the Nutcracker-guarded front gate, I was transformed into a winter wonderland. The lawn was adorned with beautiful tree spruce trees for sale brought in from the Howell Brothers Farm, and luxuriously modern lounge moments where the family could snuggle up by the small fire pits and enjoy a cup of hot cocoa or festive cocktail. They had wait staff serving Christmas themed cookies and milk for the little ones which made my girls feel so special.
When we first entered the lawn area, it was no surprise that the hit for the kiddos was our favorites, Bounce My Way, and the slide bouncer we had at our Ghoul Gang party! Caroline's excitement was contagious when she made a bee-line straight for the castle. There were safety protocols in place with all wait staff wearing masks, social distancing in place, and social distancing and limiting children entering the bouncy castle. It was a safe outdoor atmosphere and inside did require masks worn. Also, the women's bathroom was an absolute DREAM. If there weren't so many other ladies in there when Caroline and I went, I definitely would have snapped a shot of the beautiful PINK bathroom. 🙂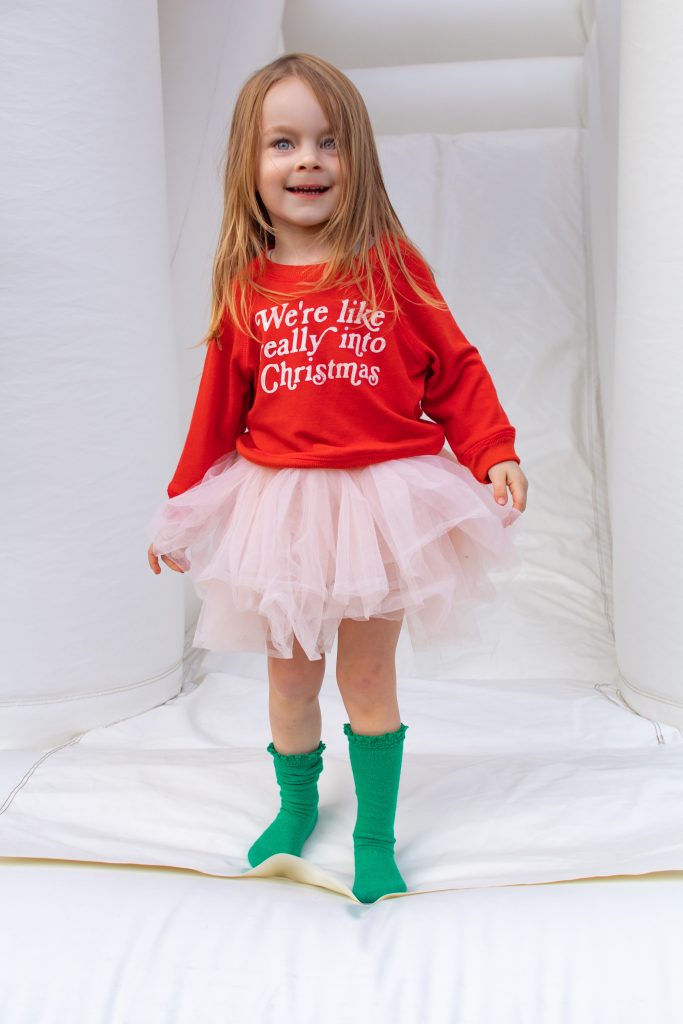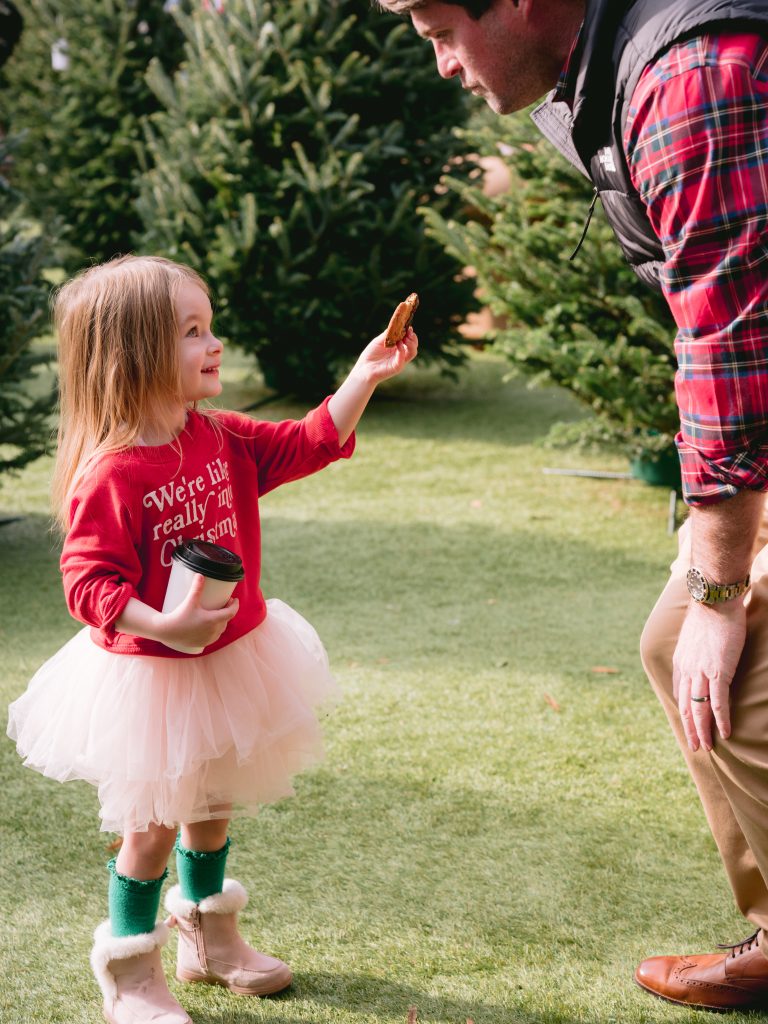 There was a story time with Santa setup on the lawn adorned with throw blankets and pillows for everyone to listen to Santa and Mrs. Claus tell us all a fun holiday story. Before the story began, waiters and waitresses made their rounds to each little one passing out Christmas cookies and milk to enjoy while listening. This was my favorite part as my girls looked in awe at Santa Claus while he told them a funny story about his time in the North Pole. The sun was shining on that cool day and it was such a wonderful family time moment. You can see more in real time on here on my Reel highlighting our experience at Holiday Magic.
After Santa's story time we had a reservation for the horse and carriage ride. Yep, a real horse and Cinderella-esque carriage drove us around the historic streets of downtown Raleigh, and the smiles on my daughters' faces were absolutely priceless.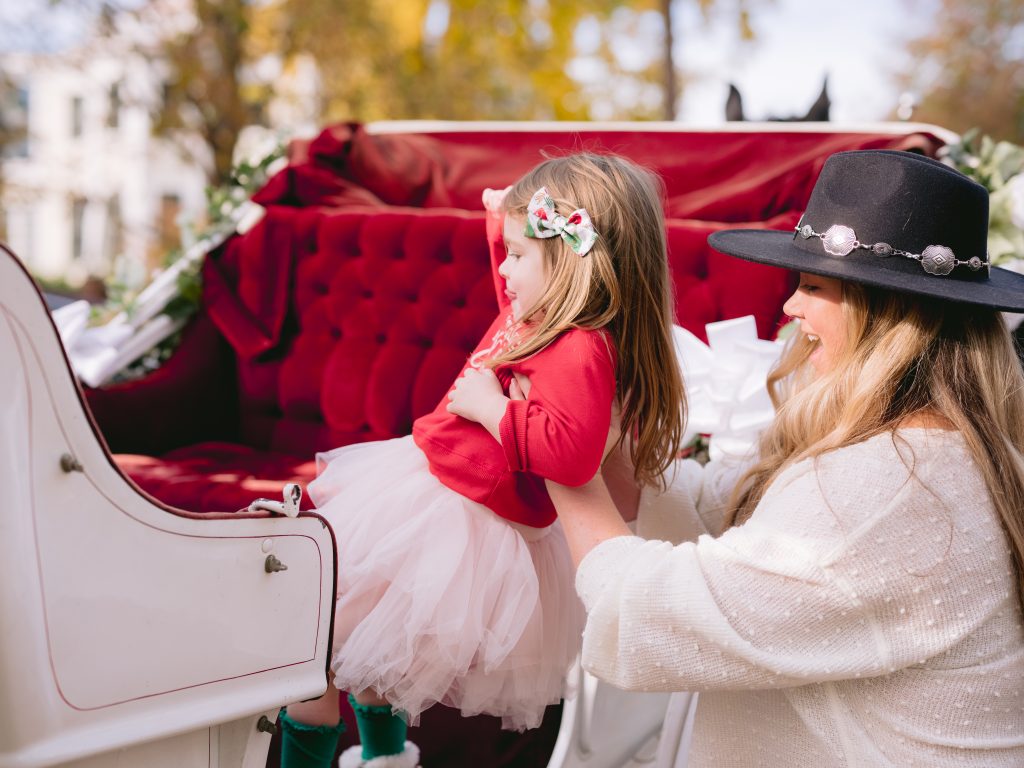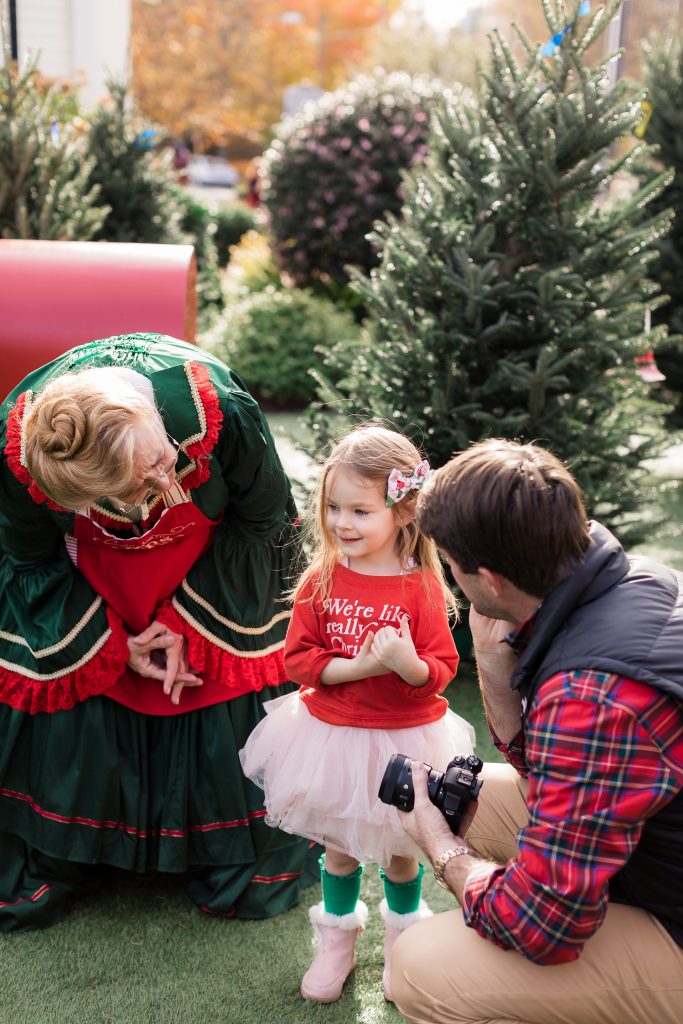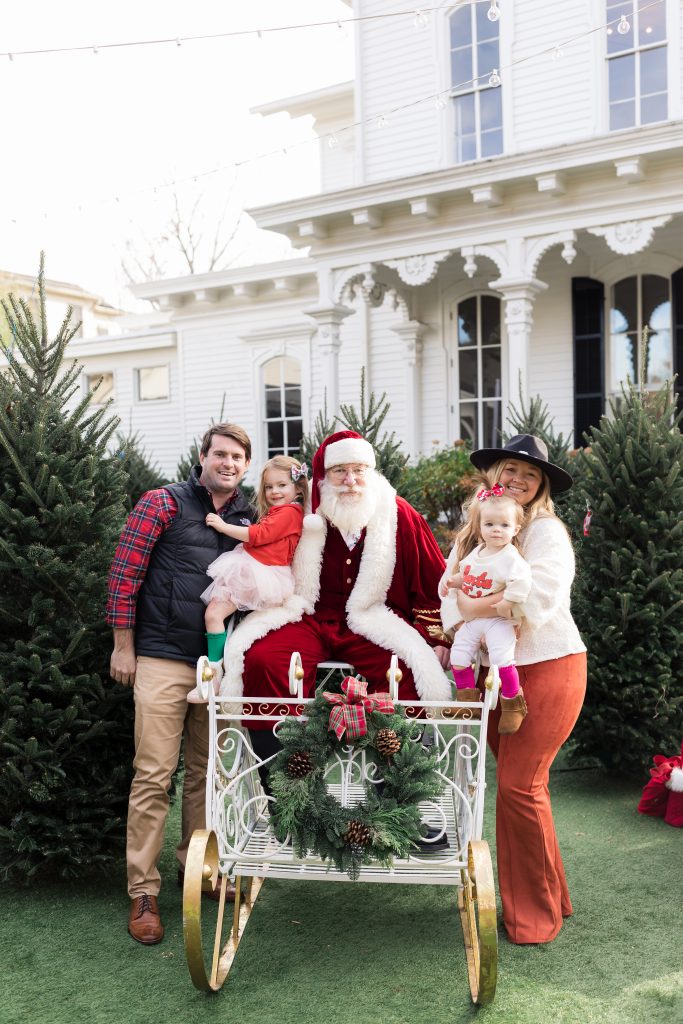 Seeing Santa Claus was also so sweet, although it took some warming up from the girls, Santa was so kind and new exactly what Caroline would want for Christmas which amazed her so much she couldn't stop talking about that the rest of the afternoon. 🙂
After we spoke with Santa and danced with Mrs. Claus, we checked out the vendors that were setup inside. They were shops ranging from children's' boutiques, home made jewelry, soaps, wreaths, and so much more! I enjoyed a very delicious Espresso Martini with a side of chocolate dipped cookie while I shopped around. Rocky Top Catering provided the food and refreshments, and their charcuterie boxes were absolutely perfect!
---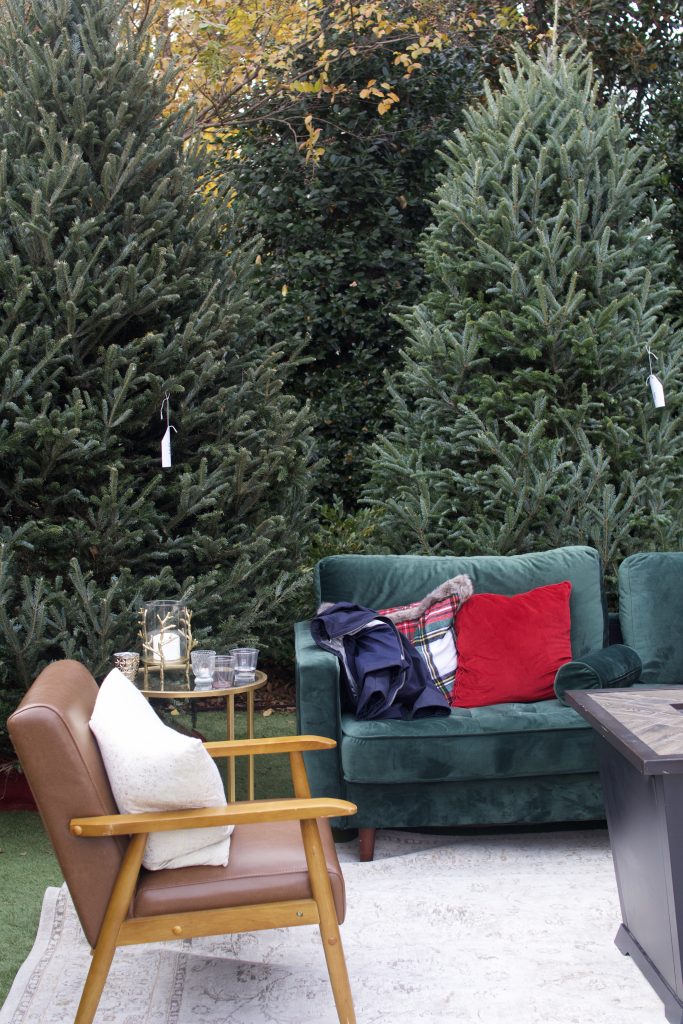 There were so many picturesque spots to snap a great shot with your family, I wish I had more time, but the event had a photographer on site that you could book to snap a few which I thought was so convenient! It is an event I absolutely hope to continue with my family year after year. It is one that heightens the magic of the Christmas season at the perfect time, right at the kickoff of December.
Thank you so much Mary and Merrimon-Wynne for having my family and I attend the event. We truly felt transported to the North Pole if only for a couple hours. We left feeling so in the Christmas spirit, and I hope that everyone could experience this for years to come. If you have the means, please head to Families Together and donate to their mission. No matter how big or small, every bit makes a difference to a family that truly needs it. Thank you again Merrimon-Wynne House and we hope to see you again next year!
Merry Christmas everyone!
If you are looking for more Holiday and Christmas time magic then check out these posts!
Double Layered Christmas Tree Cookies
Baby's First Christmas Photoshoot Ideas