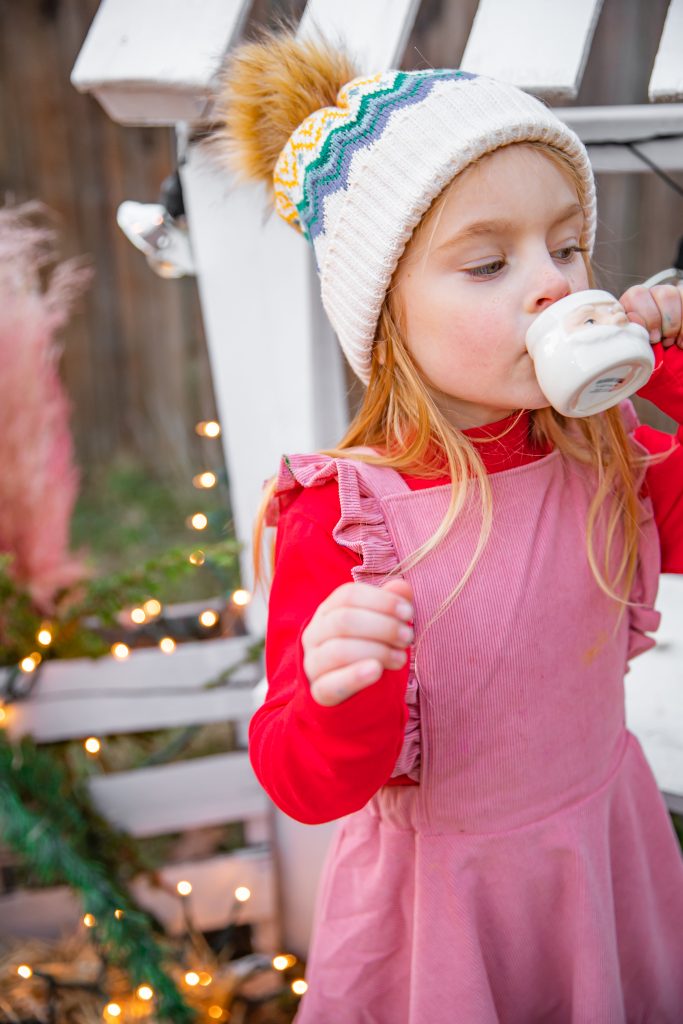 I'm dreaming of a white Christmas
is something we are all singing right now down in North Carolina. We are patiently waiting on this cold front set to come through tomorrow night with fingers crossed that we might have our very first white Christmas! I setup the DIY Kids Market from Pallett Wood project I recently made for my girls and transformed it into a sweet little Kids Christmas Tree Farm in our backyard.
I know this Kids Market will be something that evolves over time. I plan on creating new magic with it each season, but I have a feeling this Christmas ones will bring the greatest amount of magic. I completely get that it can be so hard and stressful trying to make the holiday season as magical as possible for the little ones. Everything I do just makes me realize how much my mom did for me each year to create the magic that brought me to love the Christmas season so much.
Let's take a look at how I pieced it together and how much my girls are loving their Kids Christmas Tree Farm at home.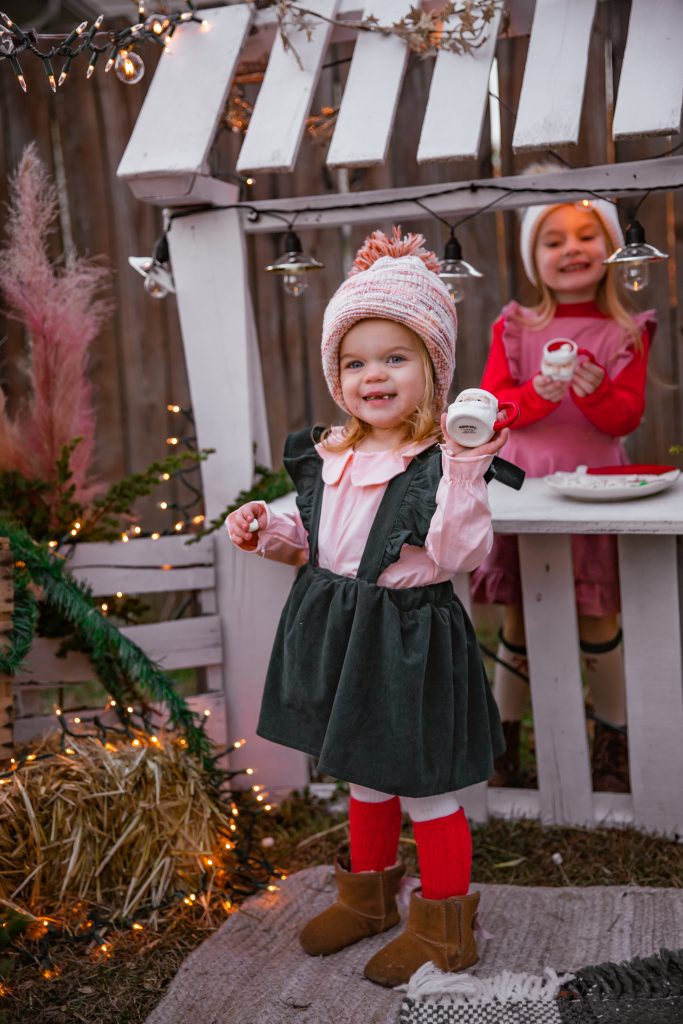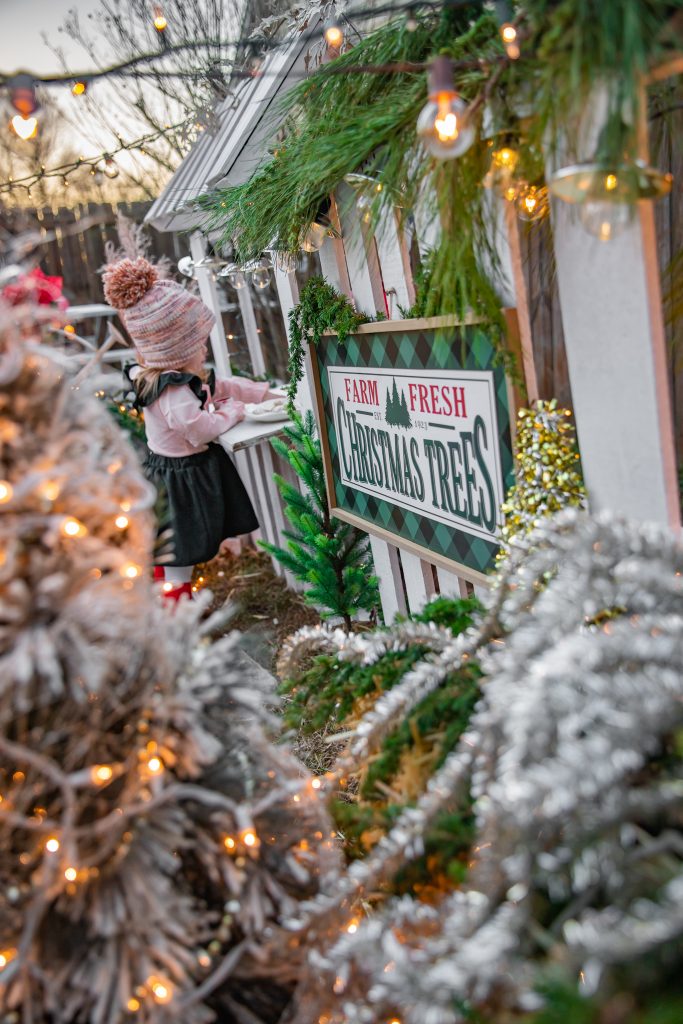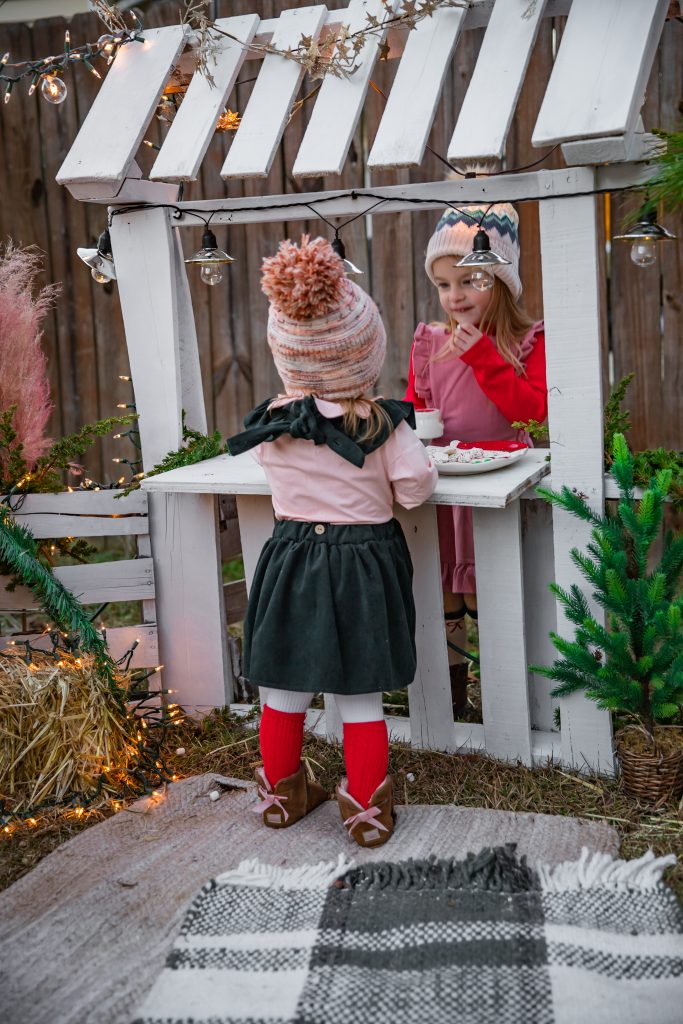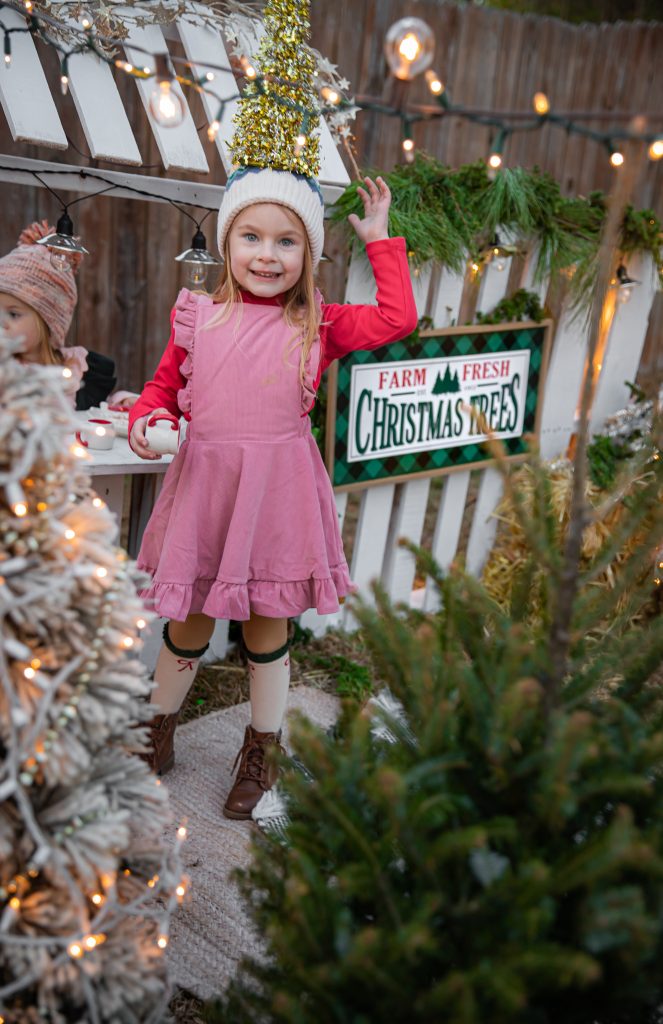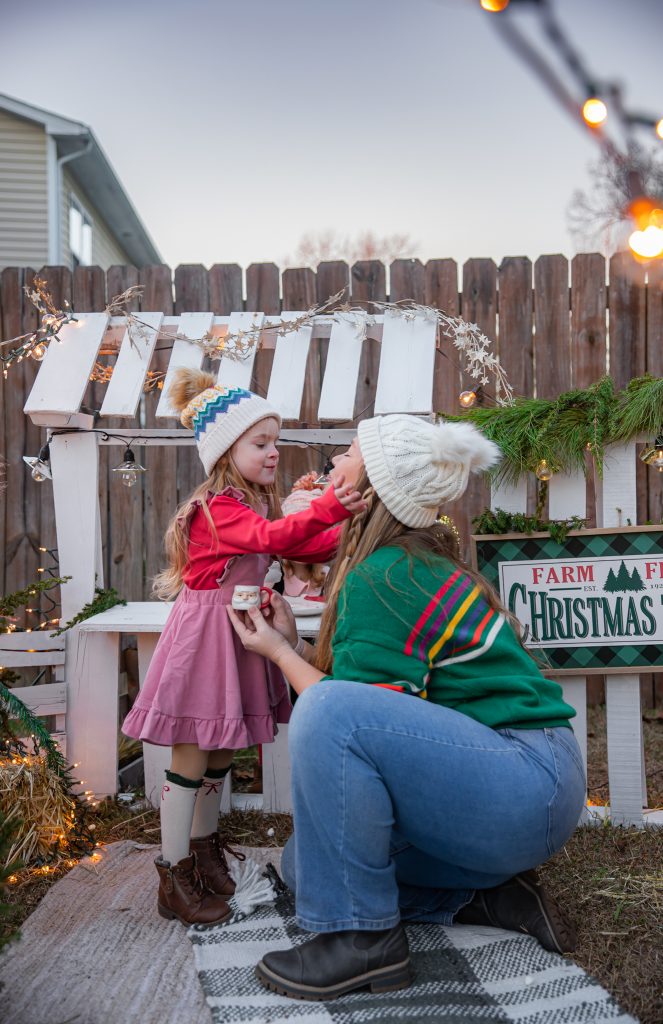 ---
Making magical memories that last is so important to me
especially around the holidays. I really do try and keep it consistent throughout the year, but Christmas time adds the extra spark of magic all on its own. Creating magic at Christmas for kids can be an exciting and rewarding experience! If you are struggling with things to do to mix it up or have a magical day, here are some ideas I hope can help!
1) Have a scavenger hunt with clues leading to a special surprise at the end.
2) Bake festive treats together. This is a great way to get creative and have fun!
3) Take a drive around town to look at Christmas lights. This is a fun way to get into the spirit of the season.
4) Have a movie night with popcorn, hot chocolate, and all the trimmings.
5) Create a special Christmas craft together. Have a look online for ideas and instructions.
6) Make cards for friends and family members.
7) Make a Christmas playlist with all the kids' favorite songs.
8) Have a special Christmas morning breakfast together.
9) Create a new family tradition.
10) Have a special Christmas Eve dinner with the family.
These are just a few ideas to get you started creating some magical moments for the kids this holiday season.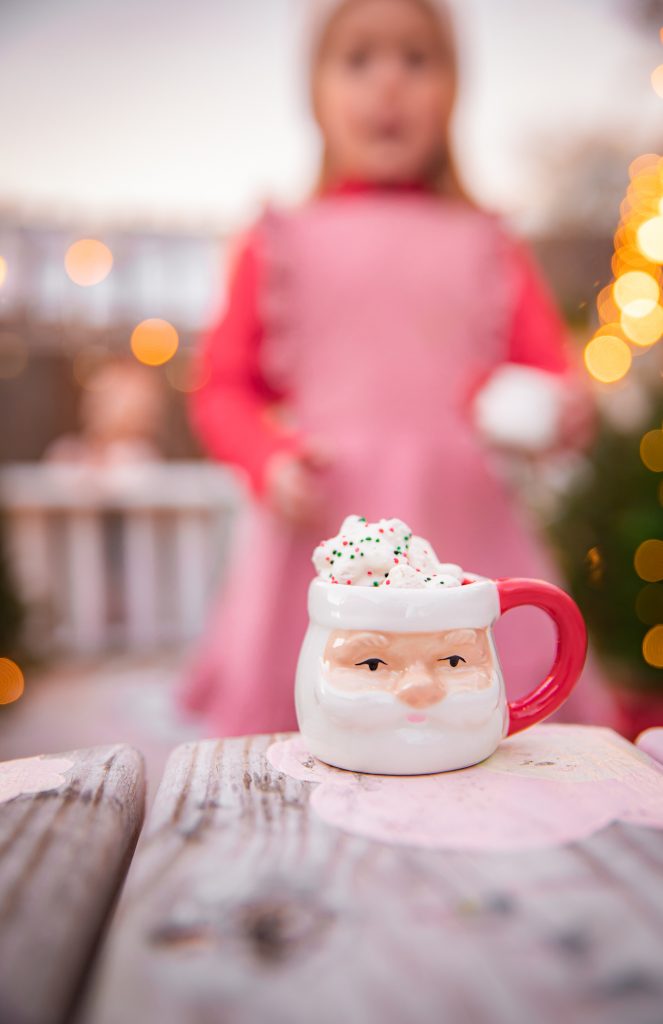 ---
The Kids Christmas tree farm is one way I thought an everyday play item could be reintroduced to the girls as a brand new play thing. Which is why I built it and plan on changing it seasonally!
This is also really popular with kids playhouses. We all know imaginative play is HUGE for the 2-10 age range, so I am looking forward to years of magic making!
---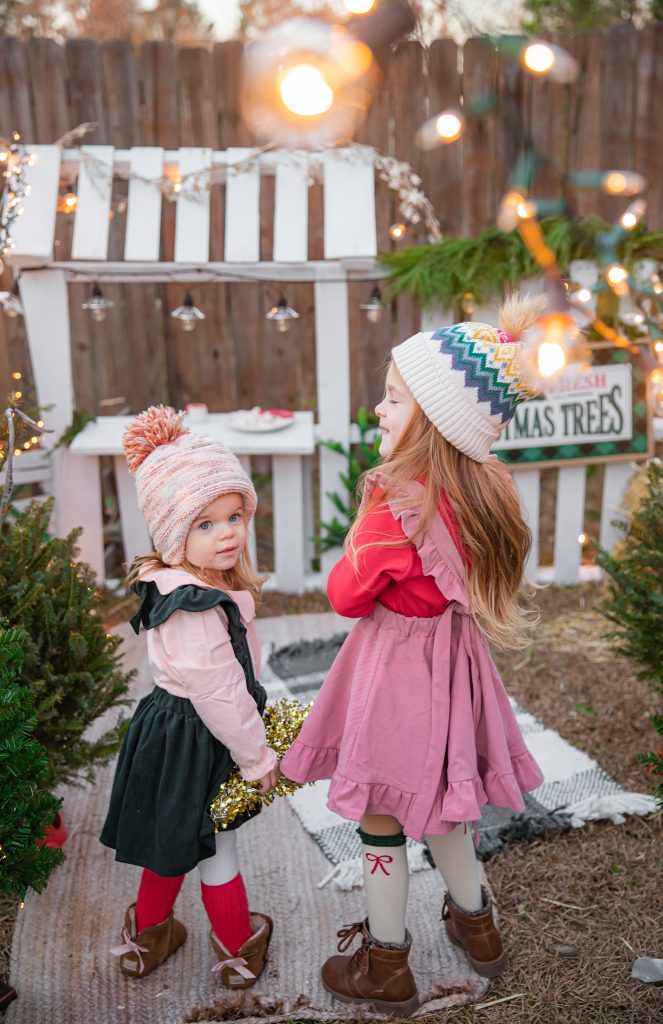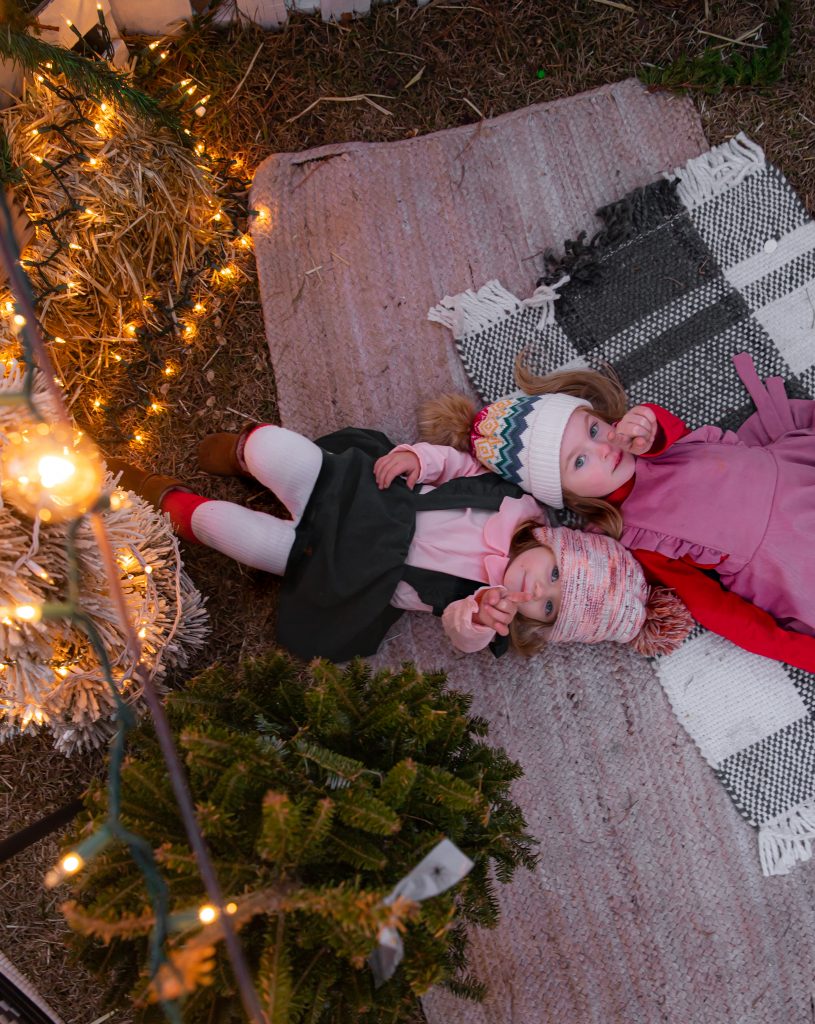 Thank you so much for reading
and if we don't talk before then, have a very Merry Christmas and a Happy New Year!