Happy St. Patrick's day!
For those who have been following for a little while, you may remember the DIY Kids Market From Pallet Wood project I completed a few months ago. It was a spur of the moment idea I had after a few large deliveries and many nice sturdy pallets left behind, I thought, I could do something with those! Each season I change it out to match the theme, so currently we have the Kids Market St. Patrick's Day Pot Of Gold shop.
I recently found this great balloon frame that had great reviews. It can be a whole circle, an arch, or you can use the two poles as columns. The idea for the pot of gold at the end of the rainbow seemed like a great idea to match St. Patty's day!
---
---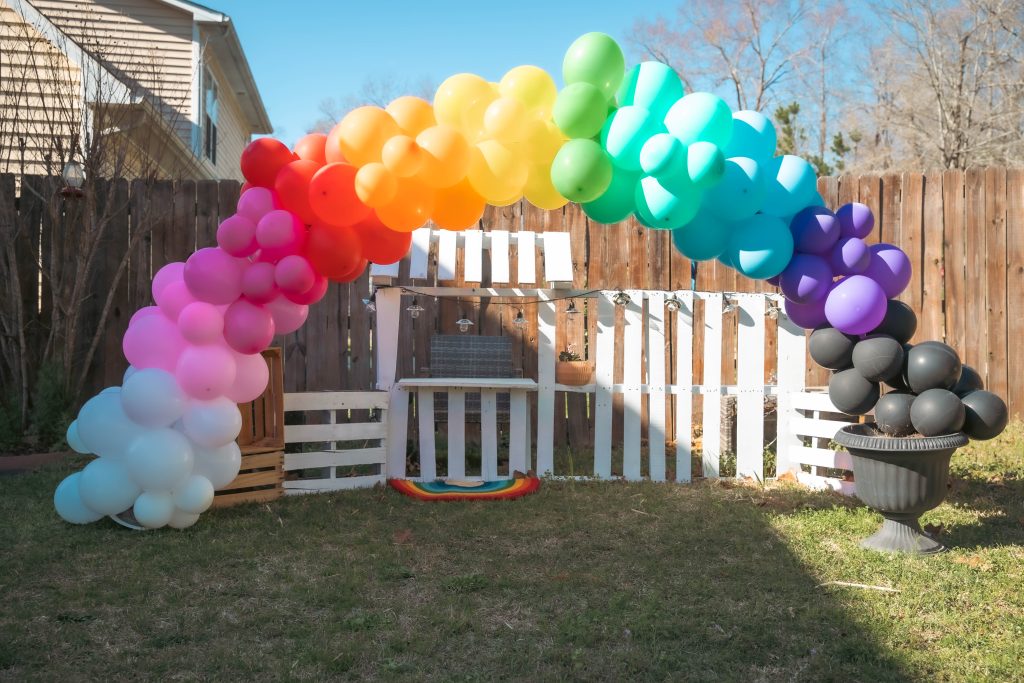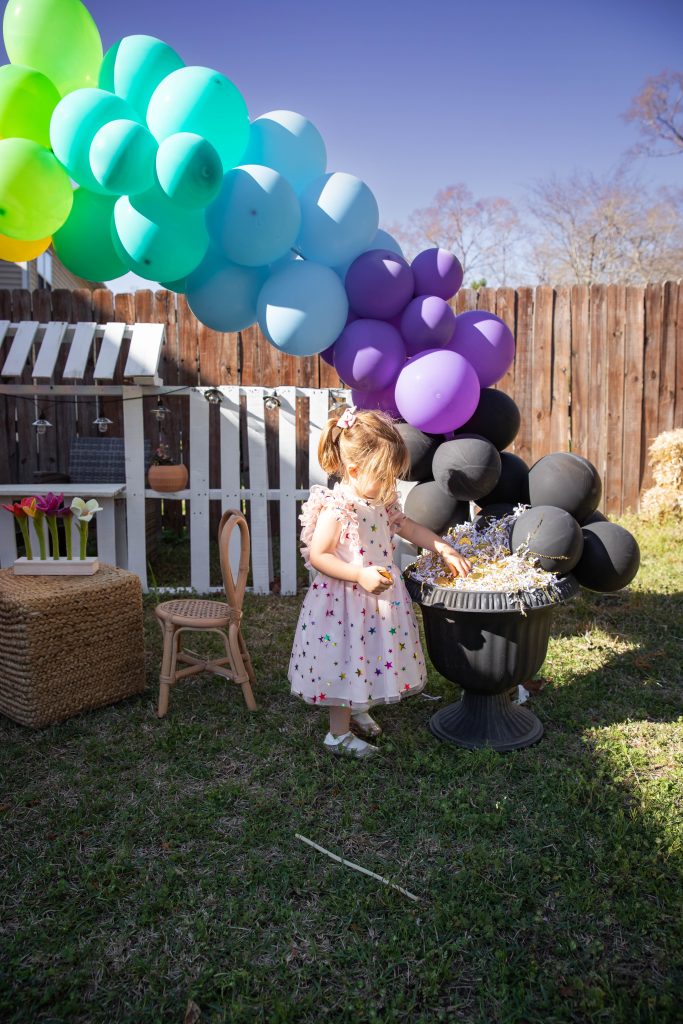 Creating the kids market pot of gold
at the end of the rainbow is a fun and easy way to to emphasize St. Patrick's day with your toddlers. Although I do have the balloon stand to easily do an arch, you can make one without the stand if you have a wall to attach the balloons to. This is my second rainbow arch since purchasing this balloon stand and I'm loving it so far! Balloons are as good as gold with little ones anyway so just a few minutes of work makes for a fun day of imagination!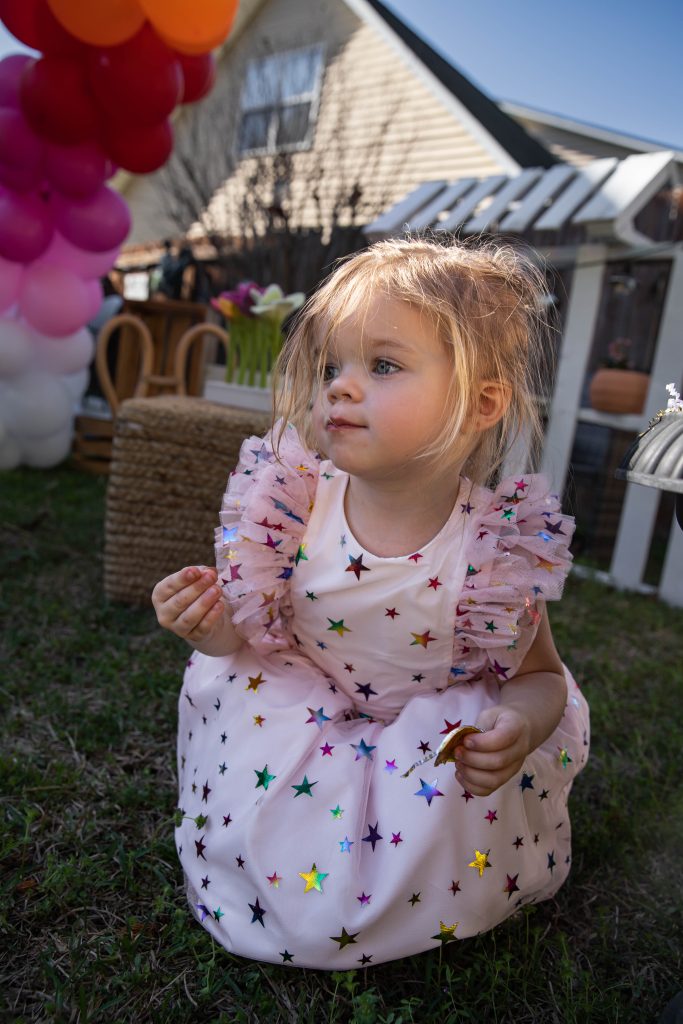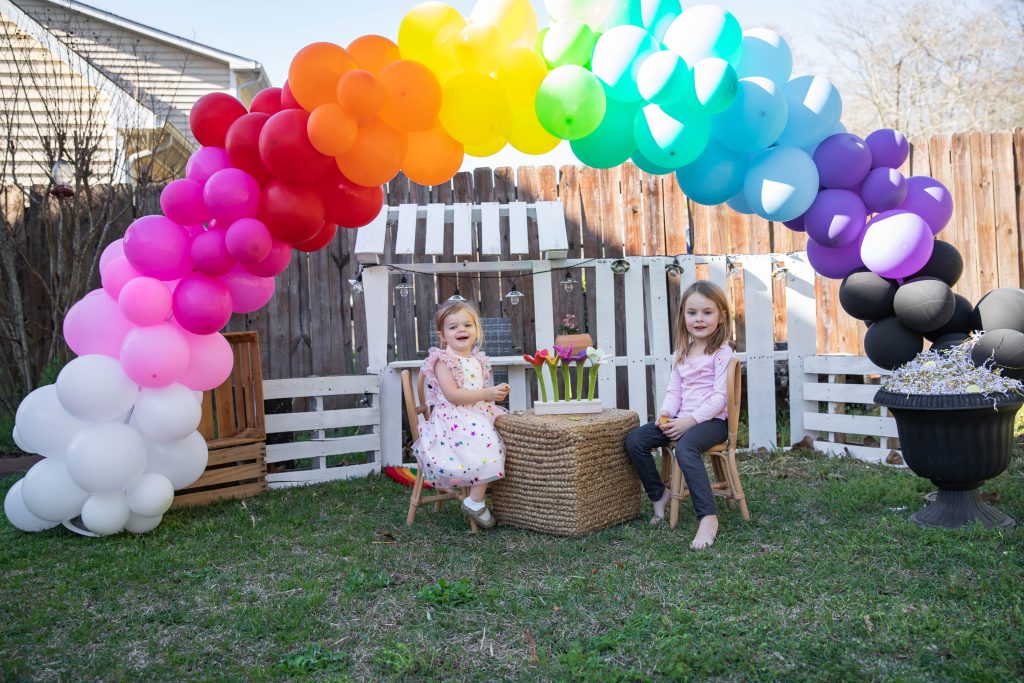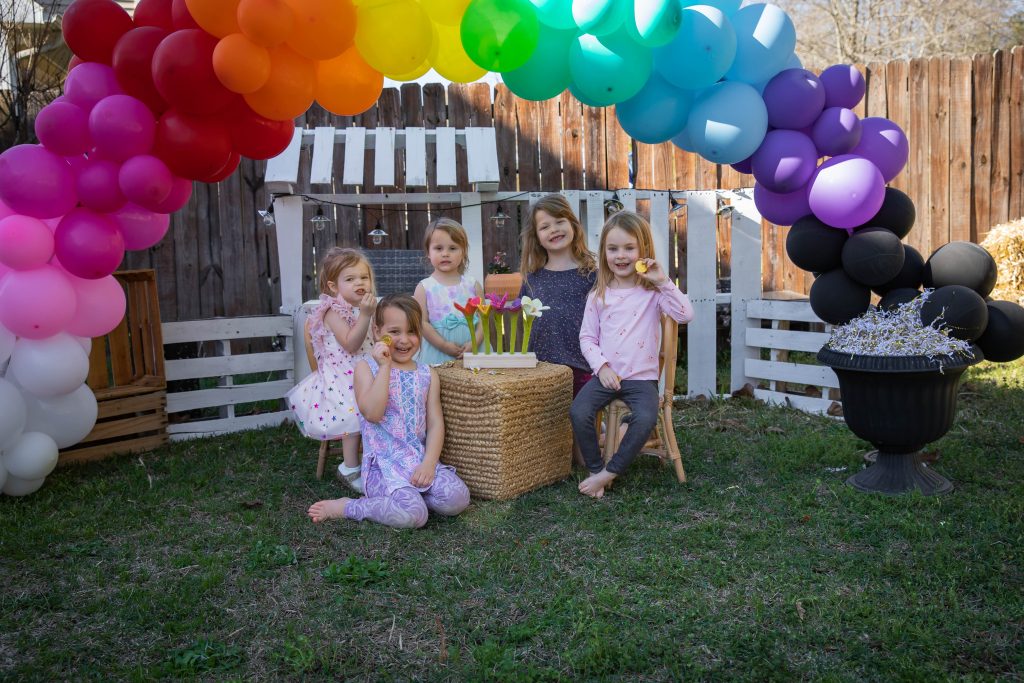 Another great St. Patrick's day themed activity you can do with little ones is making Leprechaun traps! I have yet to do this with the girls, and I ran out of time this year, but I've got a few ideas for next St. Patty's day. I have linked a favorite reference of mine for these fun crafts. you can do at home with your kids. It gives kids another opportunity to get creative by making their own traps with rainbows and homemade gold pieces. Then, they get to wake up on St. Patrick's day morning to some glitter and gold chocolate coins and a note from the leprechaun stating how they ALMOST caught him.
I know my girls would get a kick out of it and I will too. So watch out for that next year! Maybe the Kids Market will be a leprechaun safe haven! That would be so fun to piece together. My wheels are already turning! Now I'm kind of sad the day is already gone this year.
But if how fast 2023 is already flying by is any indication to the rest of the year, St. Patrick's Day 2024 will be here in a blink. The Kids Market Pot of Gold certainly did not last long as my girls and their friends raided and dug into the black cauldron for all the gold coins!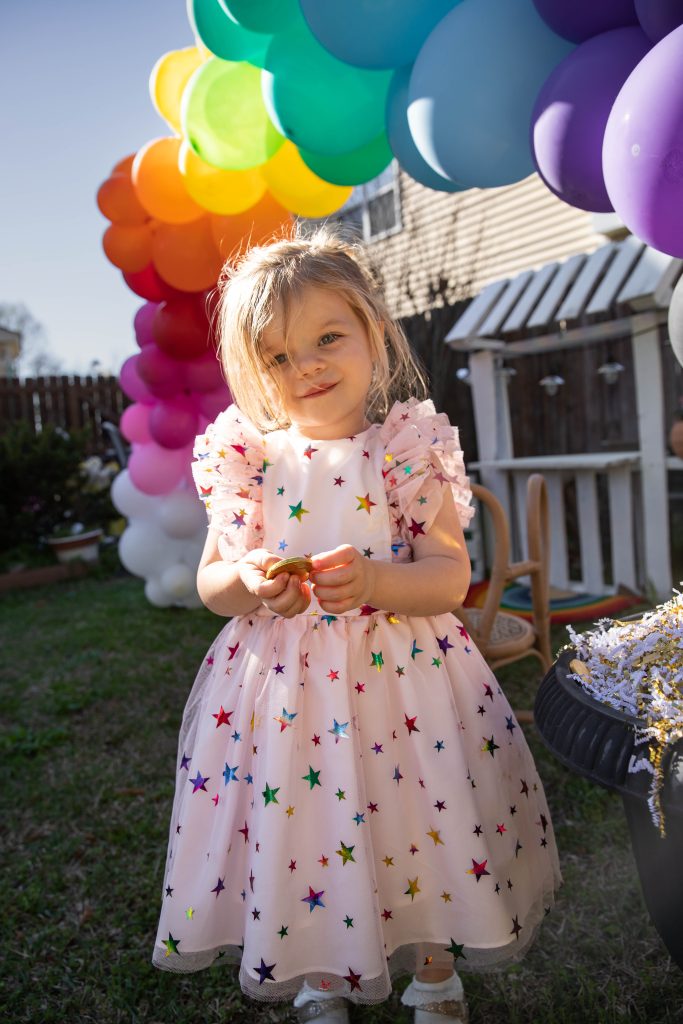 I am in the process of designing our expanded garden so the Kids Market from Pallet Wood will be moved to a different location pretty soon. I'm definitely excited to show you guys that whole process, but it is in the beginning stages right now. So the girls played tea party with their friends under the rainbow and delighted in chocolate gold coins until they were all gone. Not a bad way to celebrate St. Patrick's day!
---
---
As much fun as making a rainbow balloon arch is, most of the time I was thinking about what was next! I am looking forward to the next Kids Market holiday, Easter!! Can you guess what the market will be?! A little hint, Peter Cottontail will most definitely be hopping down our bunny trail to get his favorite snack. 🙂
Thank you all so much for reading and the continued support! If you're not already subscribed to The Boho Diaries, you can get in the community by heading to TheBohoDiaries.com/subscribe or filling out the pop up box! I have some fun announcements coming up over the next few months, but mainly I just love to have more one and one interactions with you guys. So please always feel free to reply to those emails I send too!
Happy St. Patrick's Day!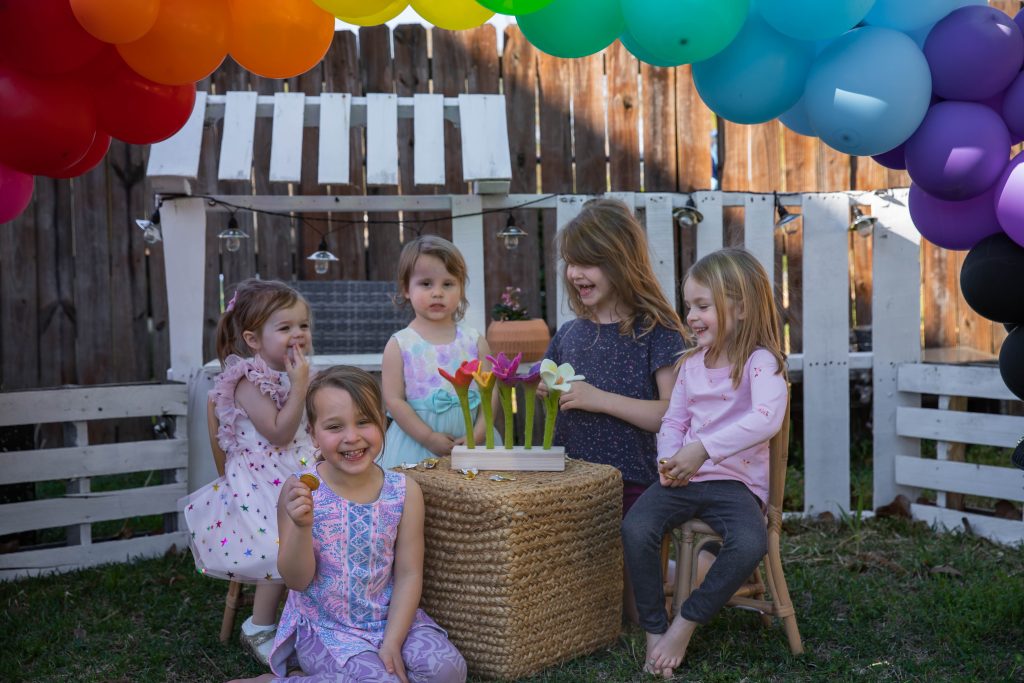 ---
More fun ways to celebrate St. Patrick's Day with littles:
ST. PATRICK'S DAY TODDLER TEA PARTY