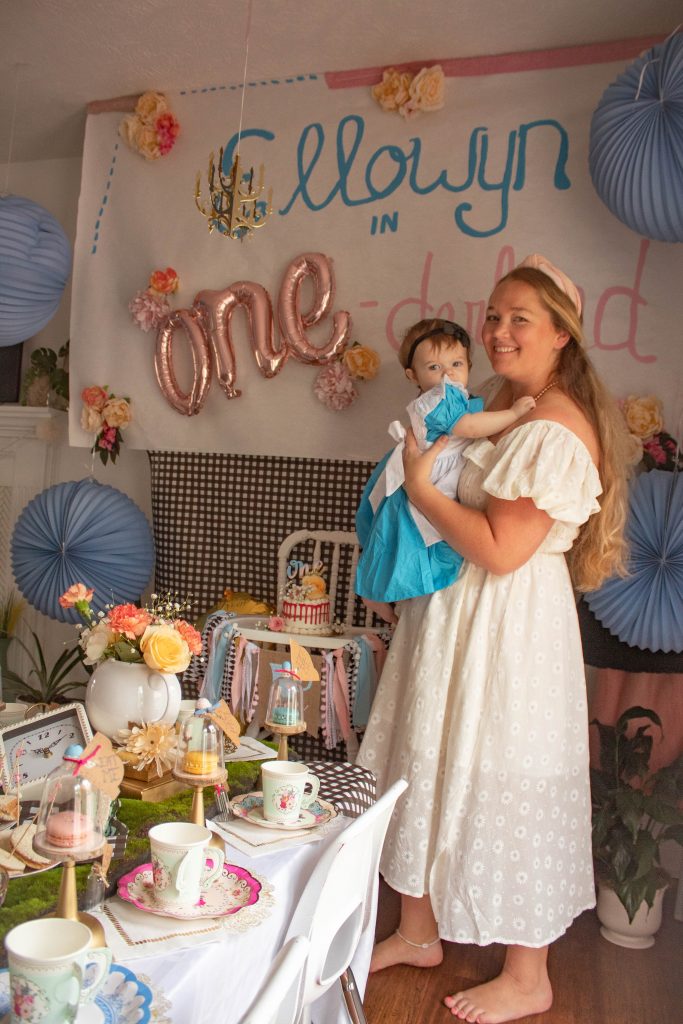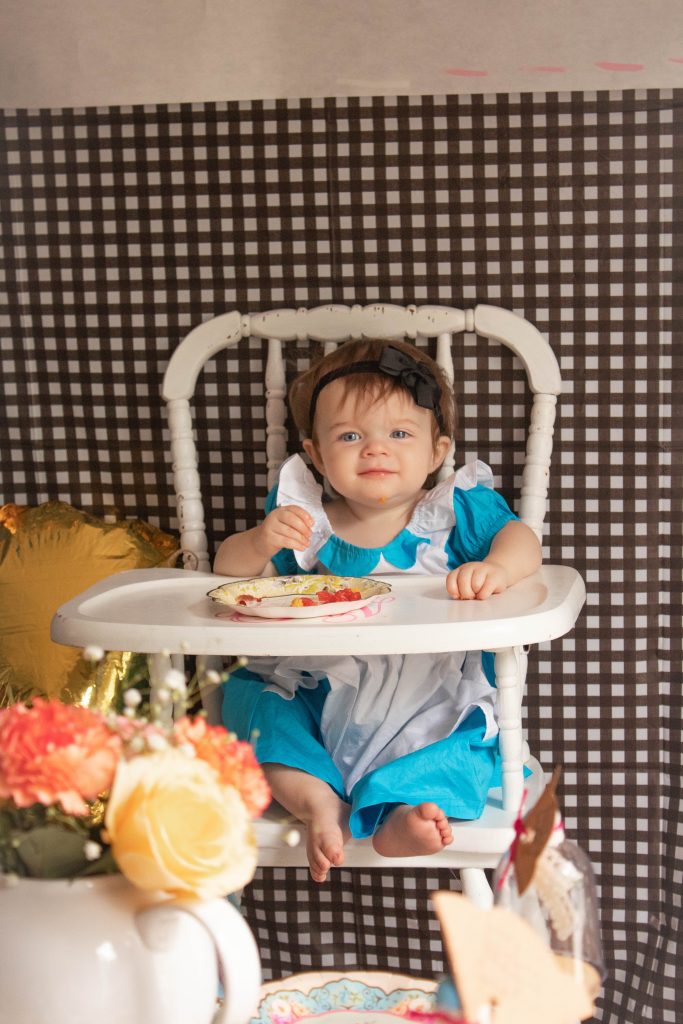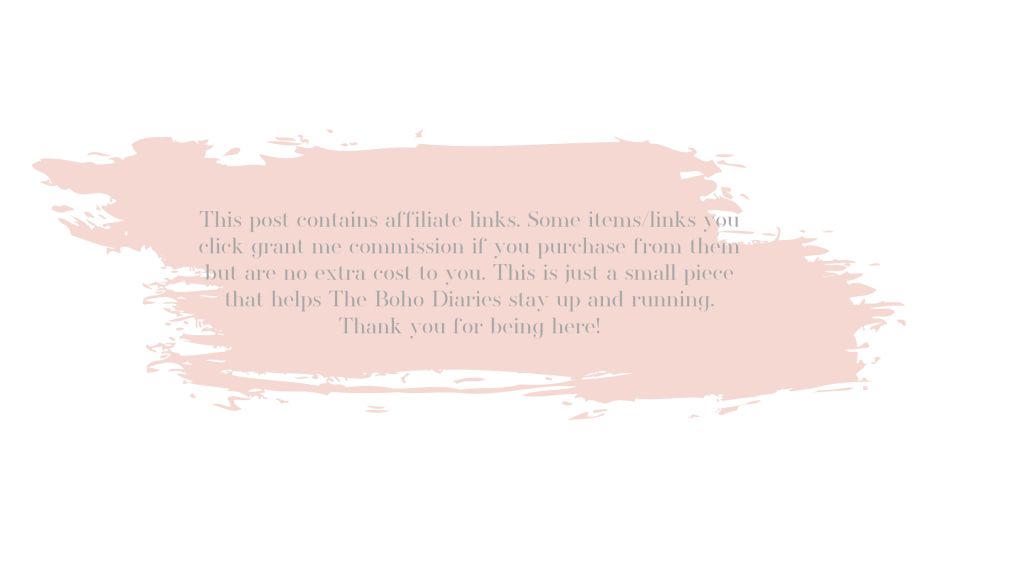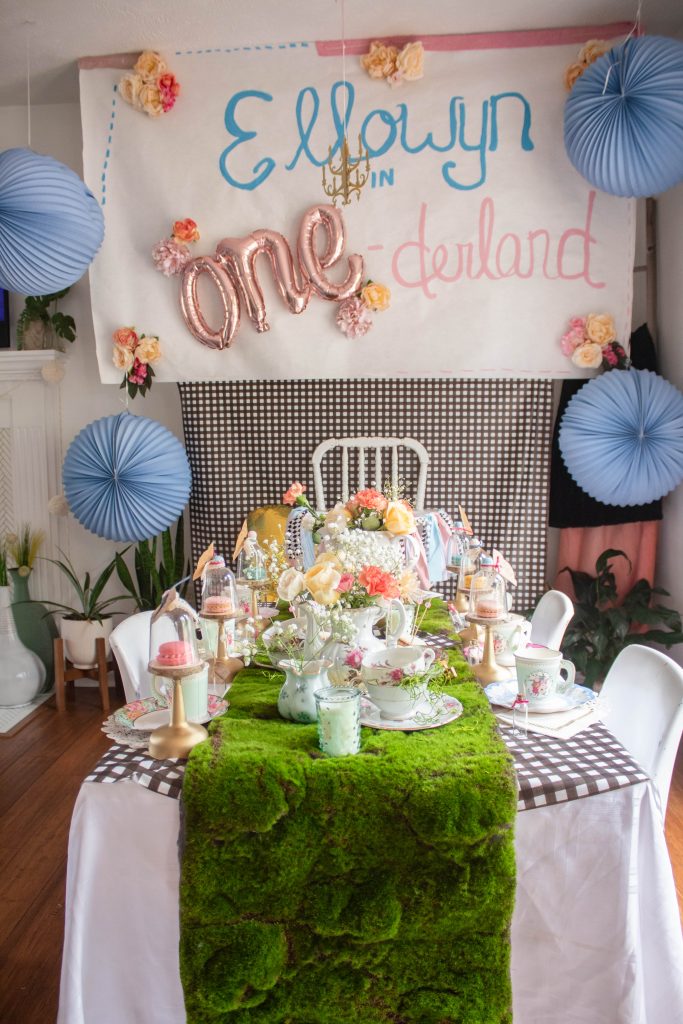 Imagining up these parties for my girls is just like a self actualized dream. I must admit, selfishly these are often 70% for them and 30% for me, (okay maybe 50/50 If I'm being honest). Having a house full of girls makes me all excited for the millions of possibilities of girly parties, but throwing a tea party was always on the top of my absolute to-do list with them. So I thought Ellie in One-derland was the perfect opportunity to throw our first big tea party with all the bells and whistles, or teacups and macaroons :). I wanted to stick with the Alice in Wonderland theme as close to the Mad Hatter's tea party scene that I could.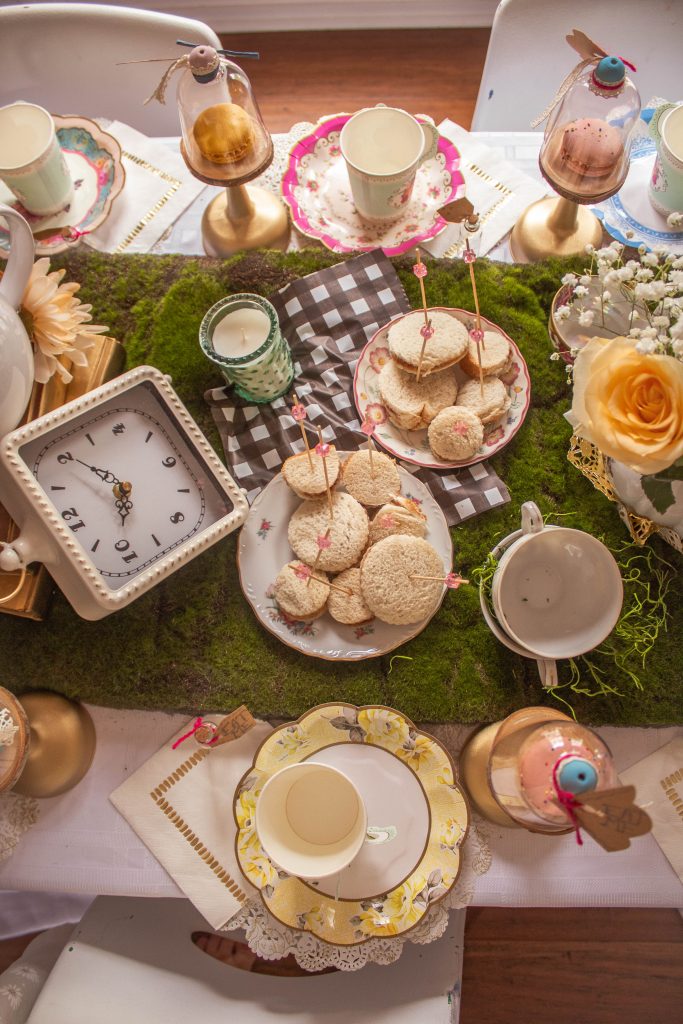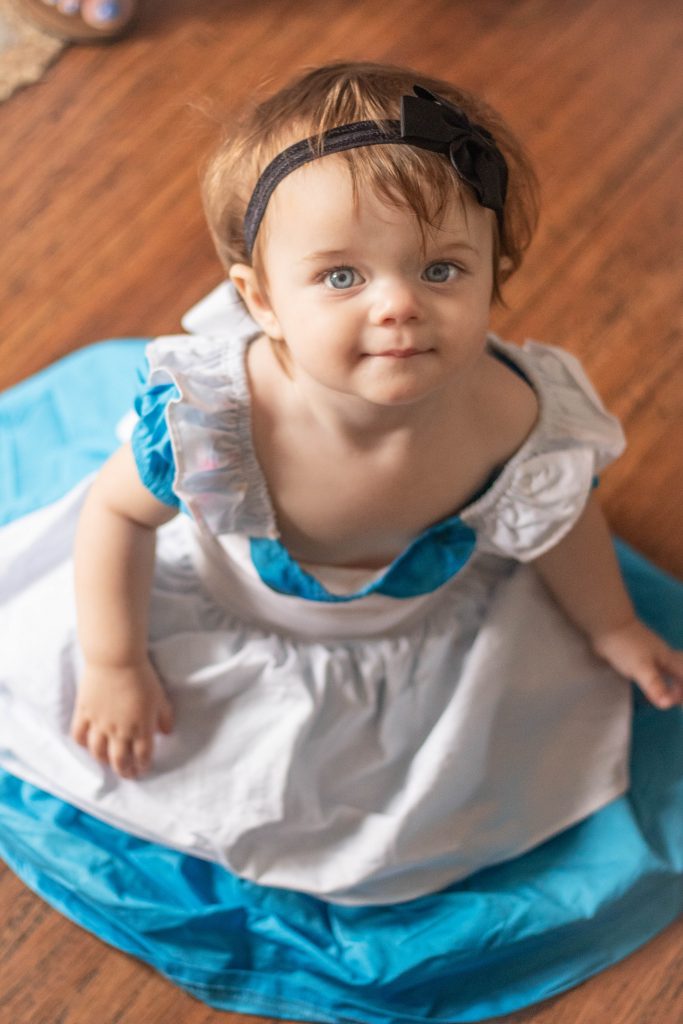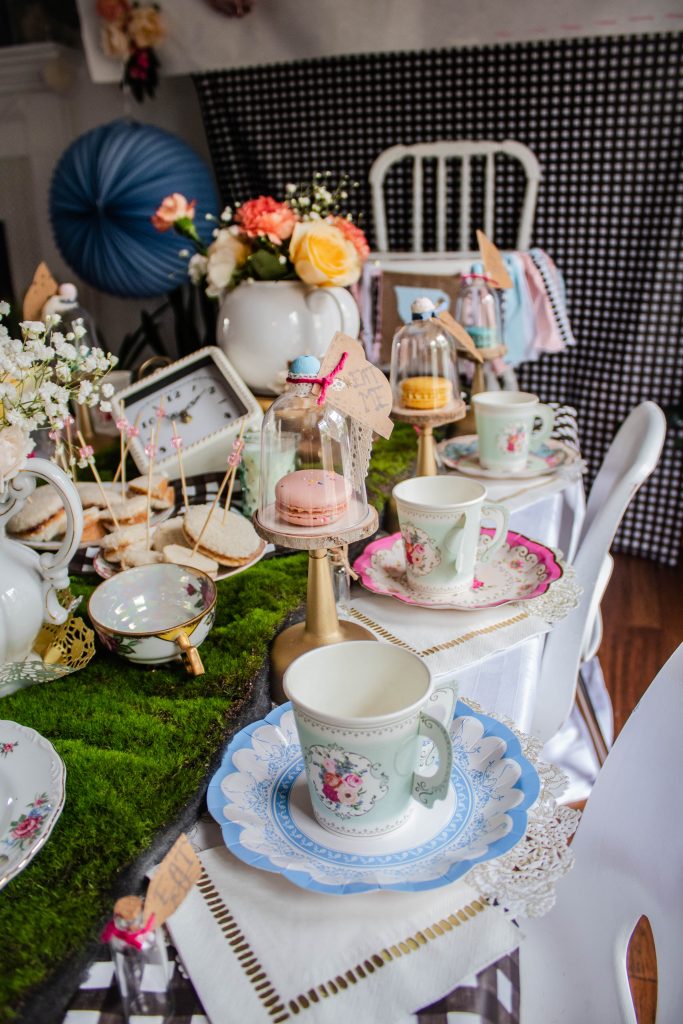 I took inspiration from the Mad Hatter Tea Party scenes in the animated Disney's Alice in Wonderland, but also have an illustrated version of Alice in Wonderland books that I drew a lot of inspiration from as well. It was so fun to be able to take those ideas and make them my own, as well as adding my own personal flair of the DIY macaroon stands I made for each place setting (quick video coming on that). Those and the little medicine bottles that said "Eat Me" were all created from Dollar Tree items, wood rounds my mom gave me, and LOTS of hot glue! I knew I wanted to have cute little macaroons at her birthday and I couldn't just sit them anywhere. They needed their own pedestals! Seriously though, I got the macaroons from Frostings Cake Shop here in Fayetteville and they are absolutely DELICIOUS!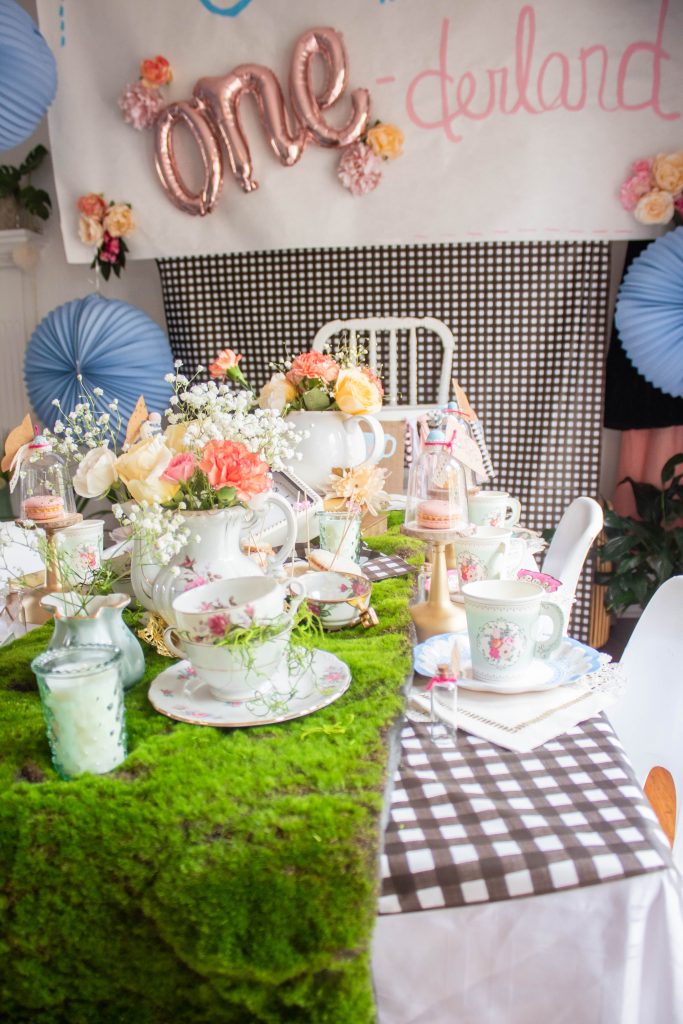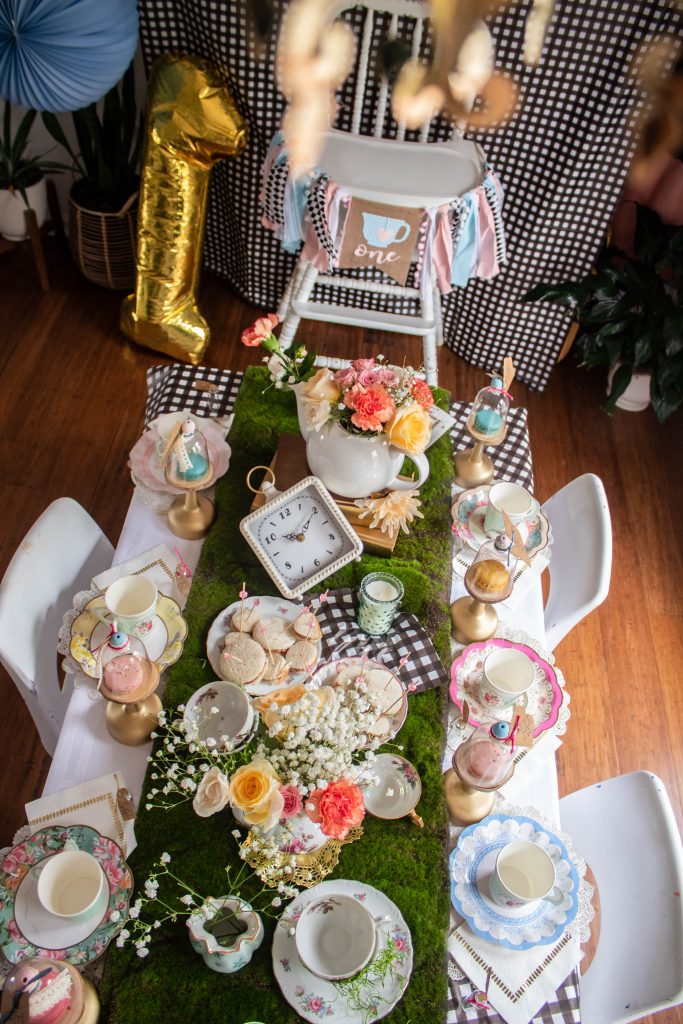 For the kids table, or the coup de grâce as I considered it, I really wanted to reflect the Mad Hatter's tea party as close as I could with what I had to work with, and my great grandmothers china stepped in as the showstopper here. I used her wedding china that was passed down to me along with some thrift store tea china finds, a clock I already had, spray painted some thrift store books gold, and the adorable tea party plates and cups by Talking Tables I ordered for a different event last year from Oriental Trading.
I'll link what I can at the end of this post for you. I think the key to re-creating the fun Mad Hatter's topsy turvy tea party is that you don't make anything too neat. Randomly placed tea cups in the grass covered table with flowers blooming in every direction will make for any successful crazy tea party.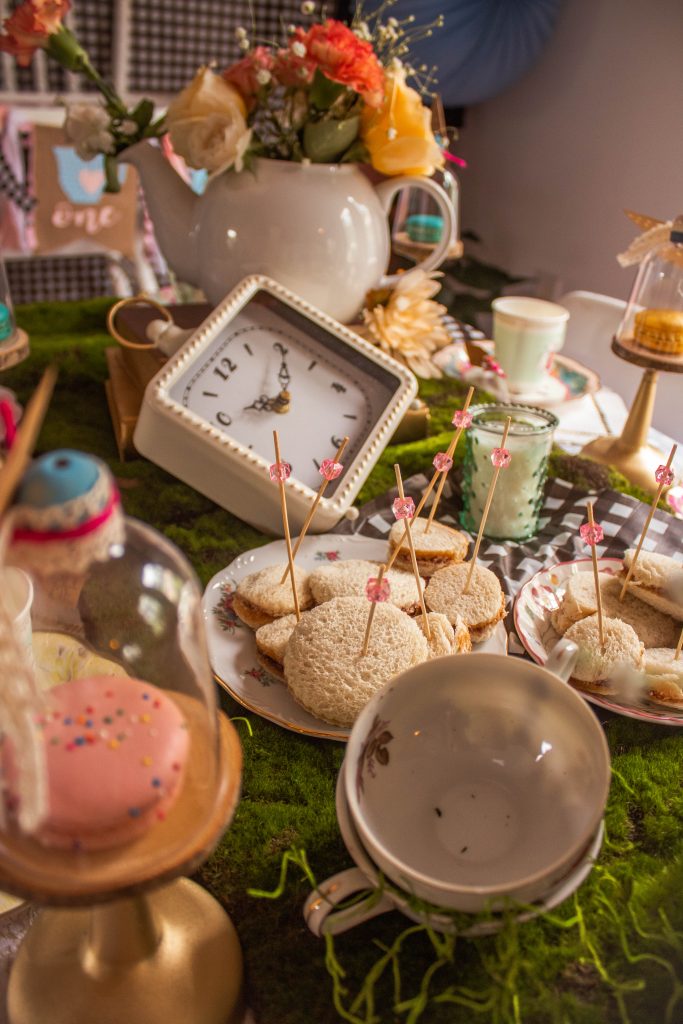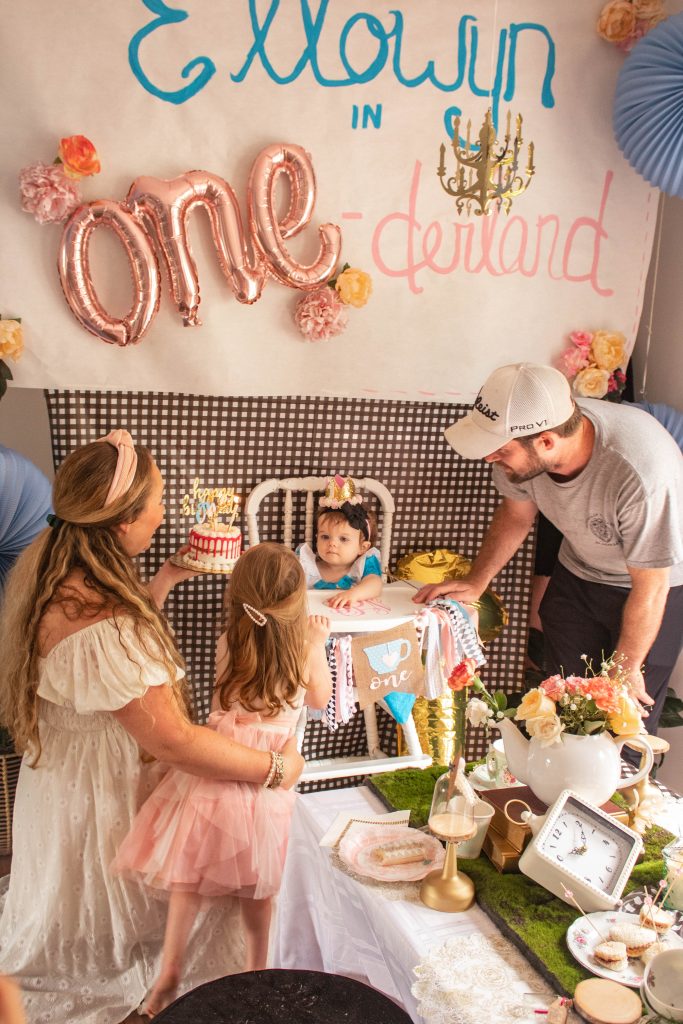 I will link everything I can for you all but you can shop most of the items by clicking them above. This doesn't cost you anything extra but gives me a little commission that goes back into this blog to help me create more fun to share! Even though Ellie's dress was a little big for her for the party, I was so happy with how perfect it all looked together, and really makes me want to do an Alice in Wonderland family costume for Halloween. What do you guys think?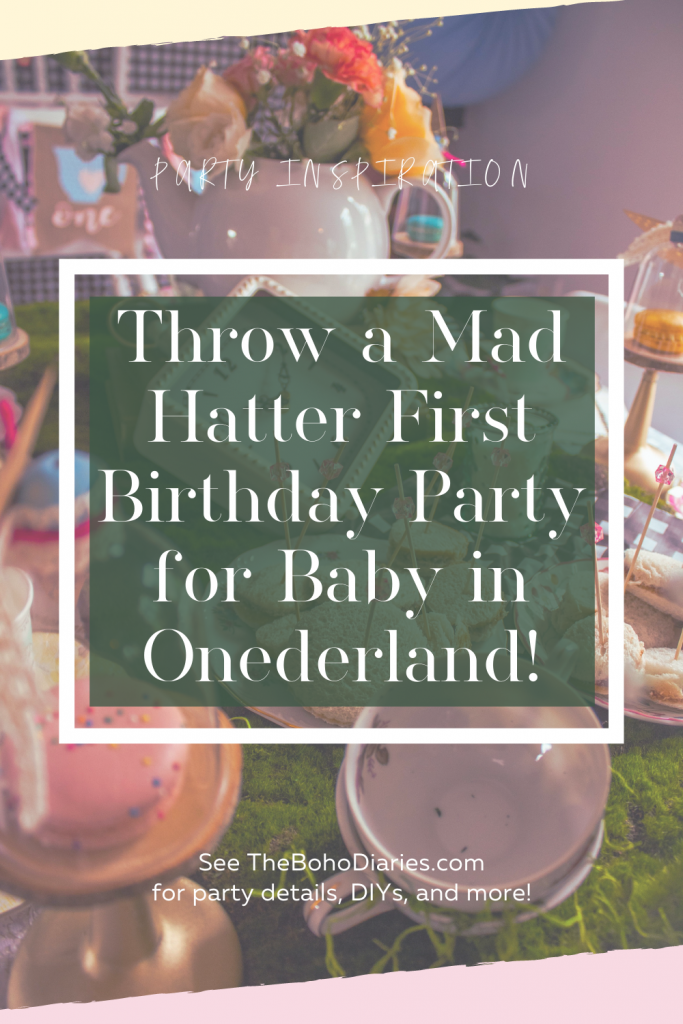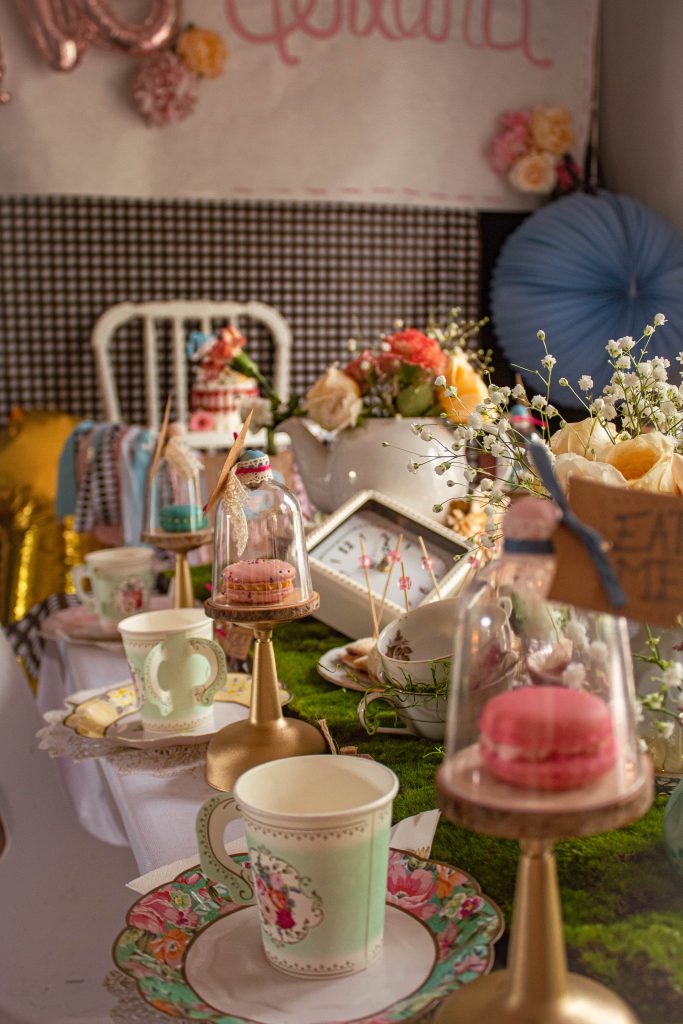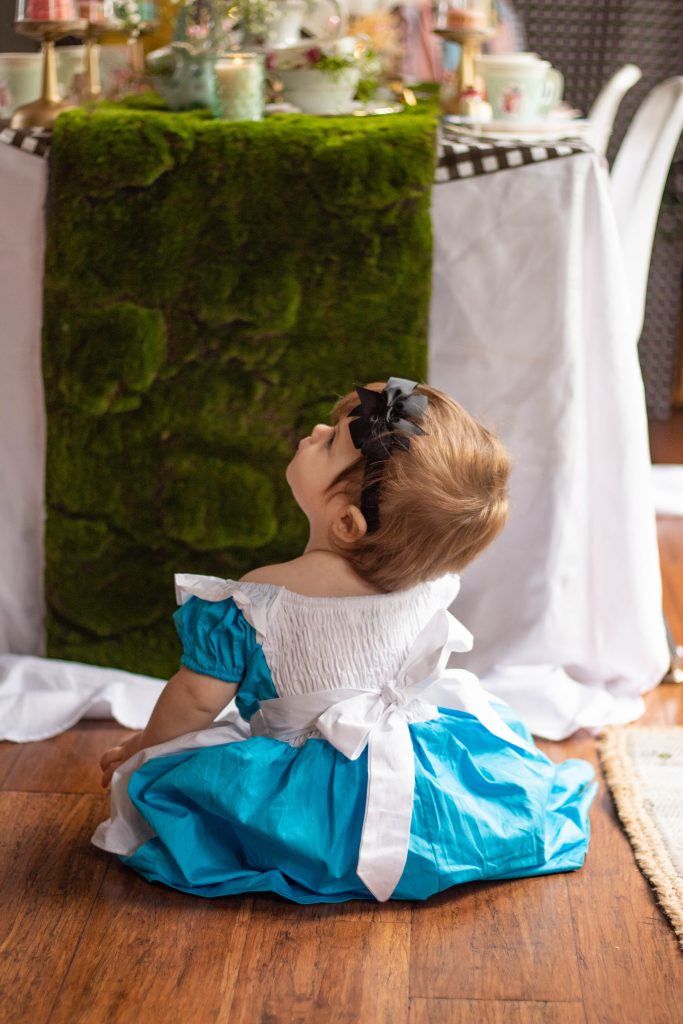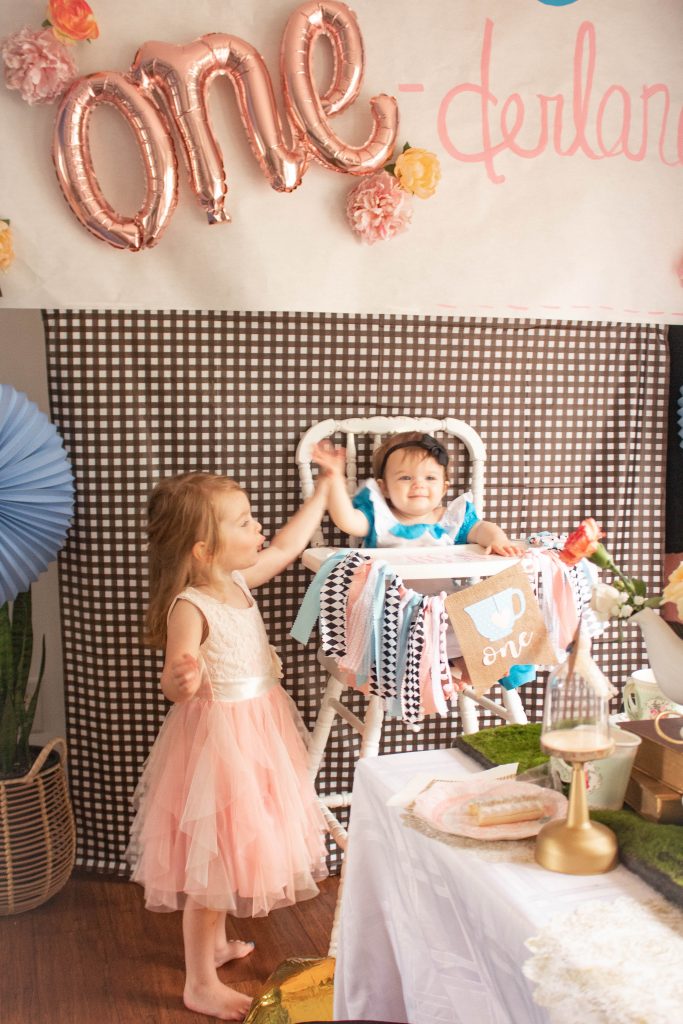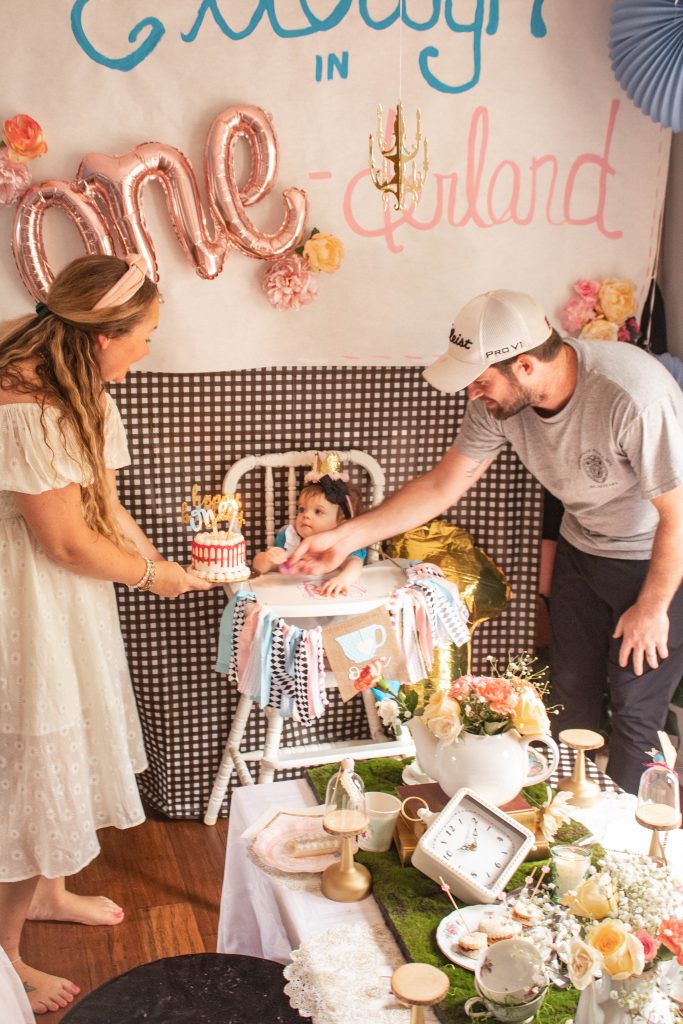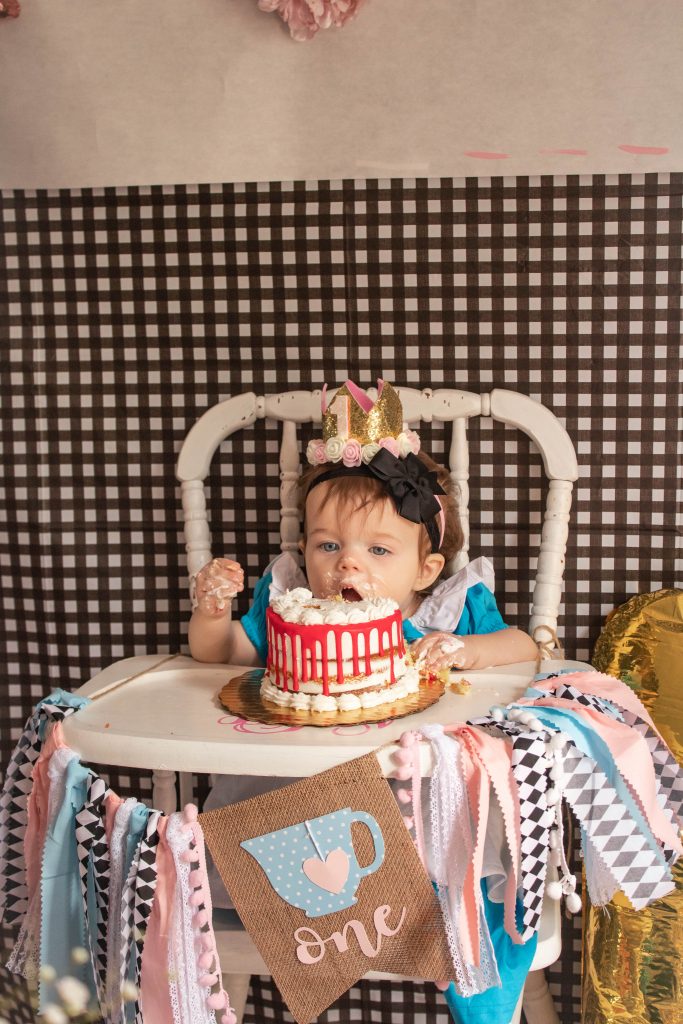 It's so hard to believe a whole year has gone by already and that that sweet little girl has been in our family for that long. Time is truly a crazy crazy thing. Morgan and I sat on the couch recalling what we were doing exactly a year ago on Saturday night, the night before Ellie was brought into this world. We had just got back home from dropping Caroline off with my mom as we knew we would be in the hospital for a few days unable to leave or have visitors(thanks pandemic) and we attempting to explain that the next time she saw us she would have a little baby sister. She was too distracted with the glamour of going to Grandma's house to really understand but it was bitter sweet for me as we closed the door after dropping her and I got extremely emotional on the way home knowing that was the last time I would see her as my only baby. God gave a wonderful perfect first baby, and low and behold He did it again a day later.<3
To my sweet Ellie, you are the piece that fits perfectly into our puzzle of four, your still our little screecher creature but you're one of a kind, just like your sister. You are mommy's heart and I can't wait to see what kind of sweet girl you'll grow to be. I love you always and forever. Happy Birthday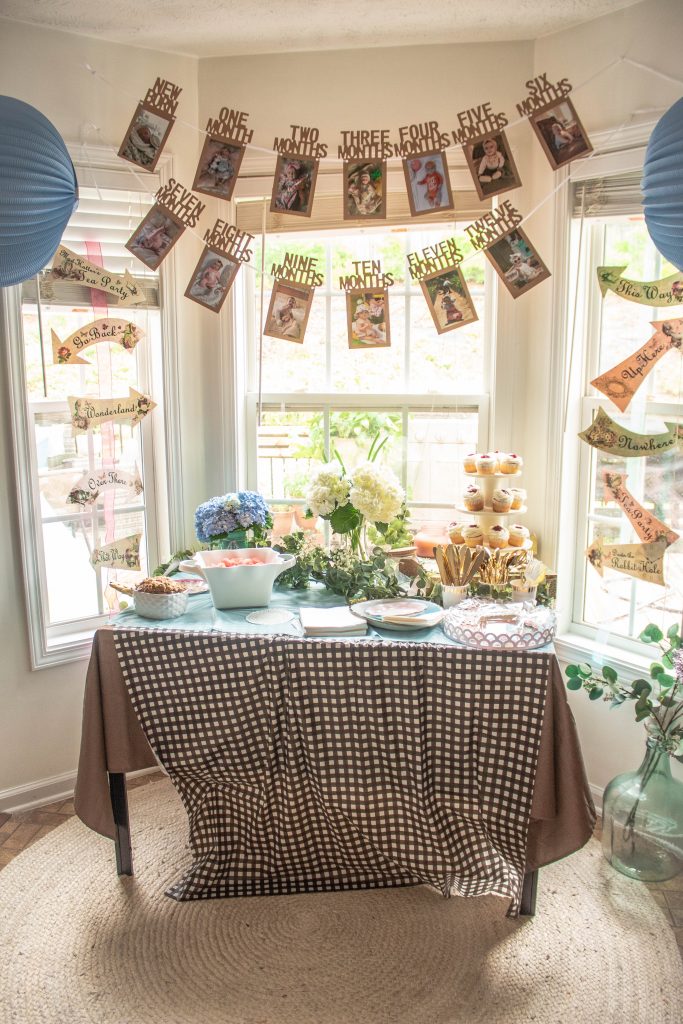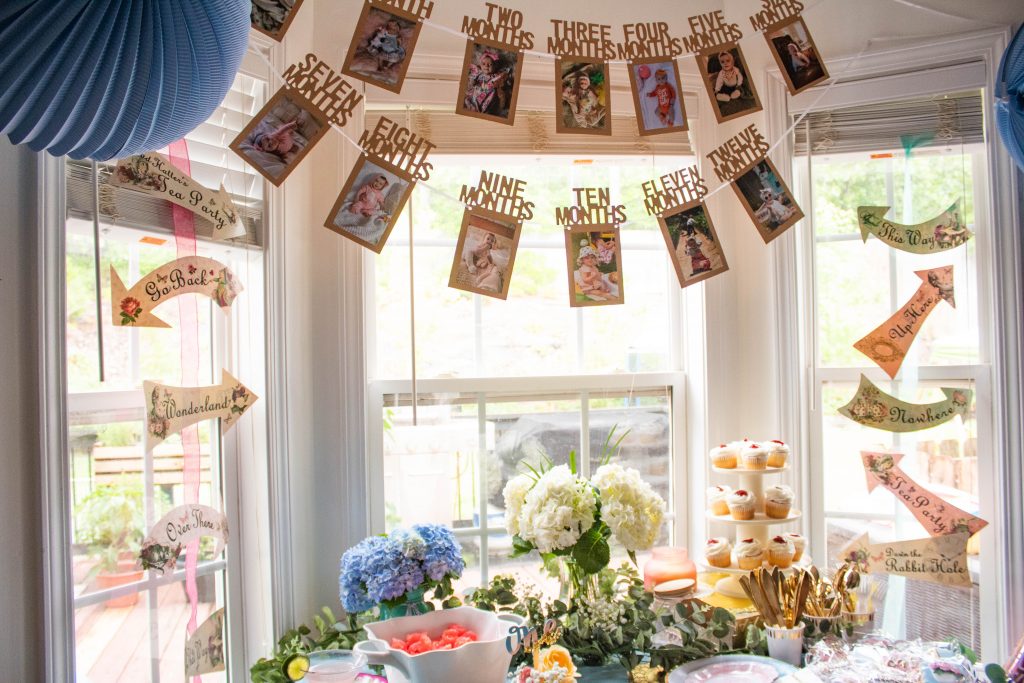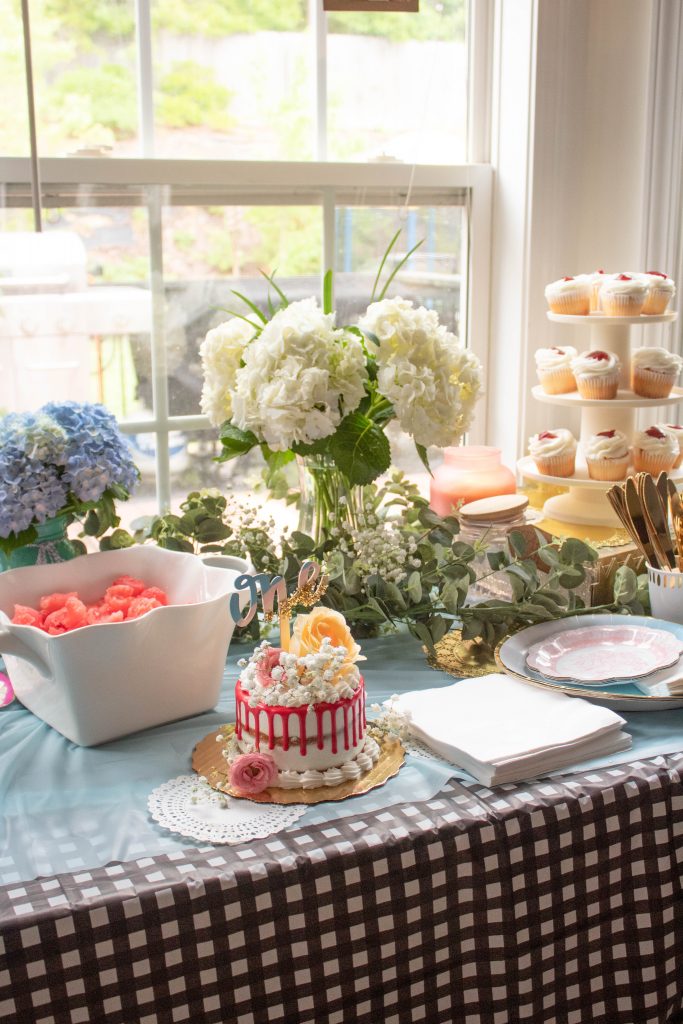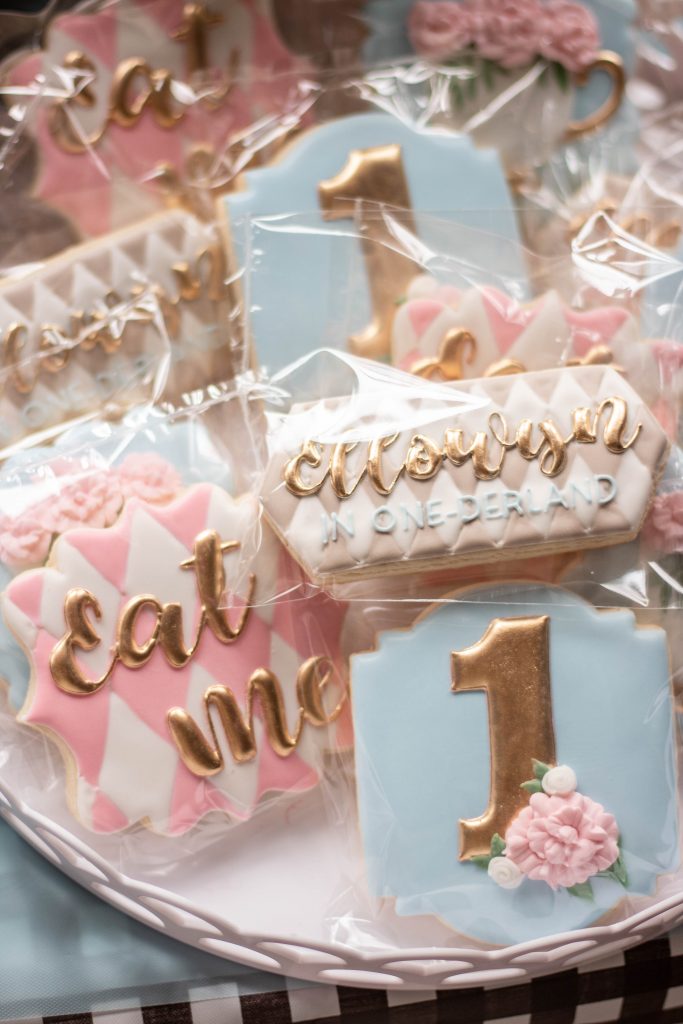 I am so glad I finally remembered to get evidence of my husband, Morgan's AMAZING dishes he comes up with for these shindigs I love to throw so often. If you don't already know, my husband is a crazy awesome cook and should be owning his own restaurant or food truck or something right now, but God gave him his other very important and equally as talented calling and has that going for him right now.
That being said, I couldn't let another party post go by where I didn't document the wonderful dishes he thinks up for this parties we host. I am not joking you guys, I just give him the theme and he runs with it. We went simple for the kids, tea size PB&J's (you can see those on the center of the kid table pictures) and hot dogs wrapped in crescent rolls (big hit), and watermelon. But for the "grown up food" (if you're a Gilmore Girls fan I always think of that scene when Suki and Lorelai go into their catering business and she goes off about the grown up food 🙂 ). His menu consisted of these delicious items:
Cucumber honey cream cheese dill sandwiches
Smoked chicken salad with crackers
Cheese and Salami charcuterie
Strawberry Feta Cheese spring salad
Bacon ranch pasta salad
Honey ham and cheese poppy seed sandwiches
It was all SO delicious per usual and he outdid himself once again.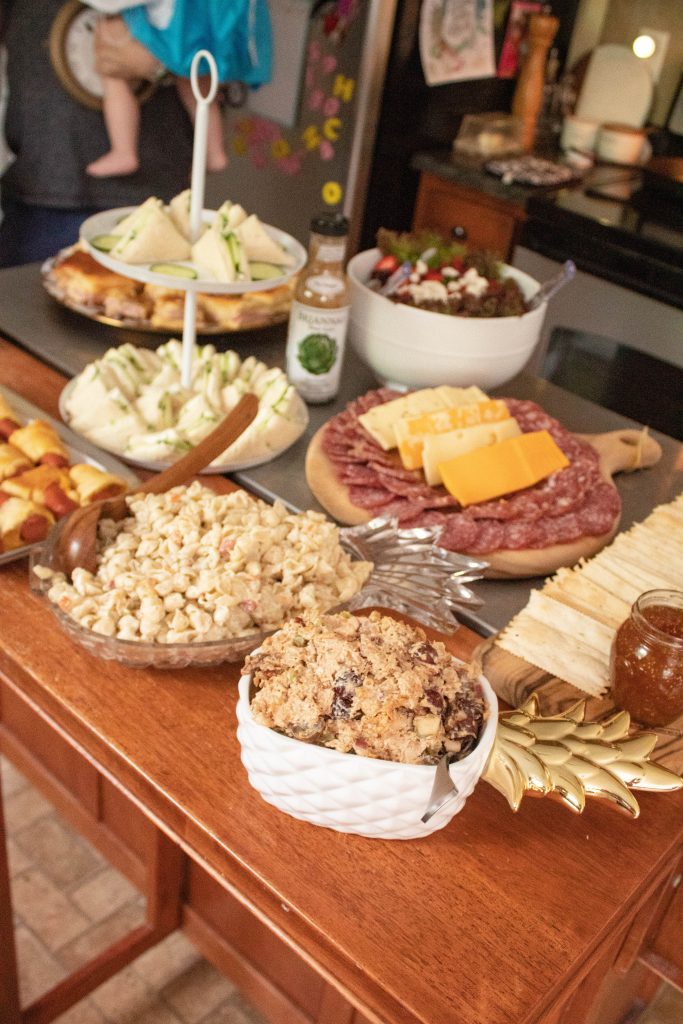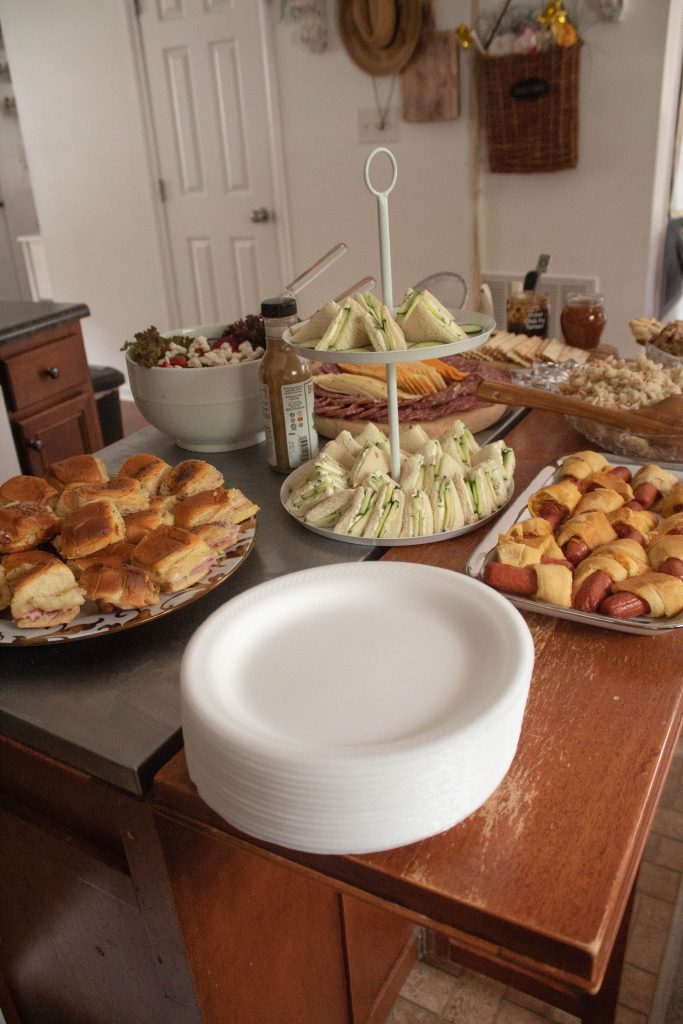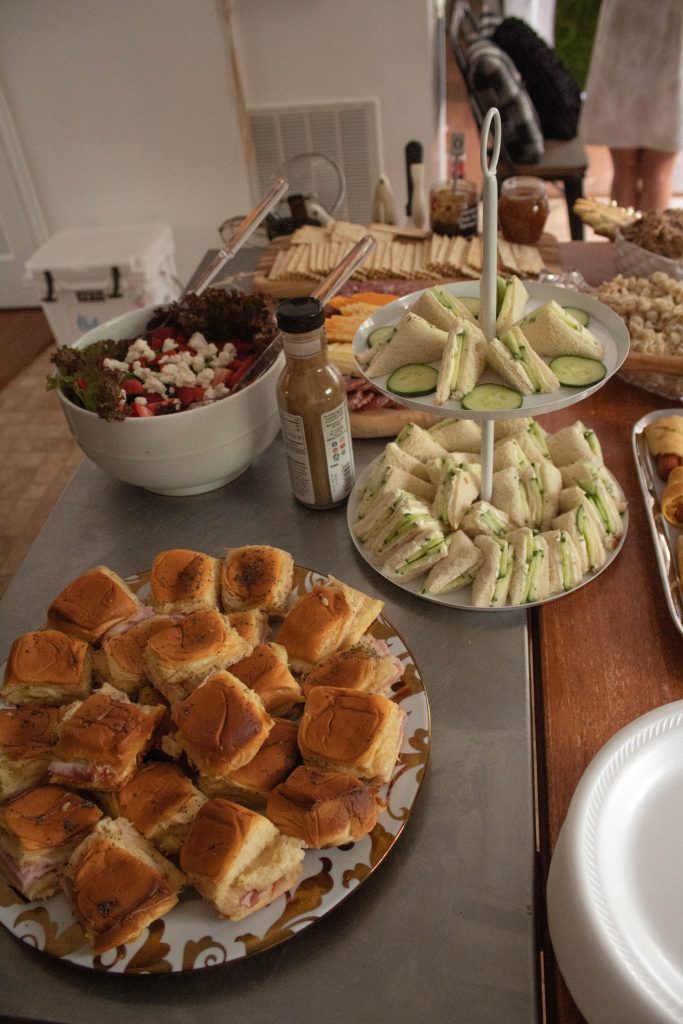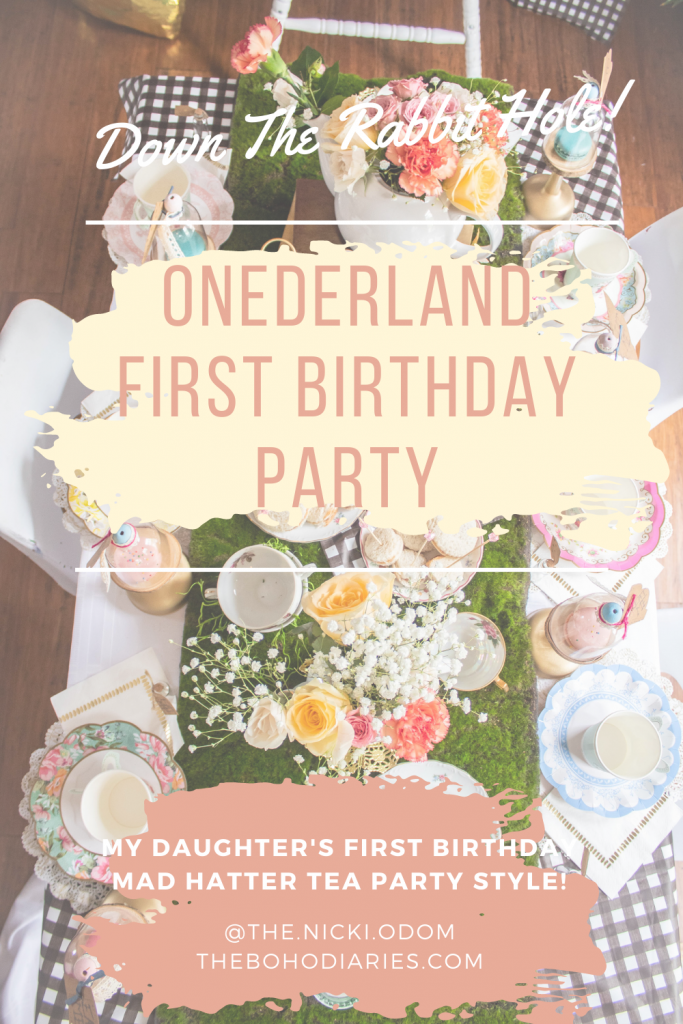 I am a FIRM believer in the success is in the details when it comes to party throwing. Here are some very honorable mentions for showstoppers of the party: