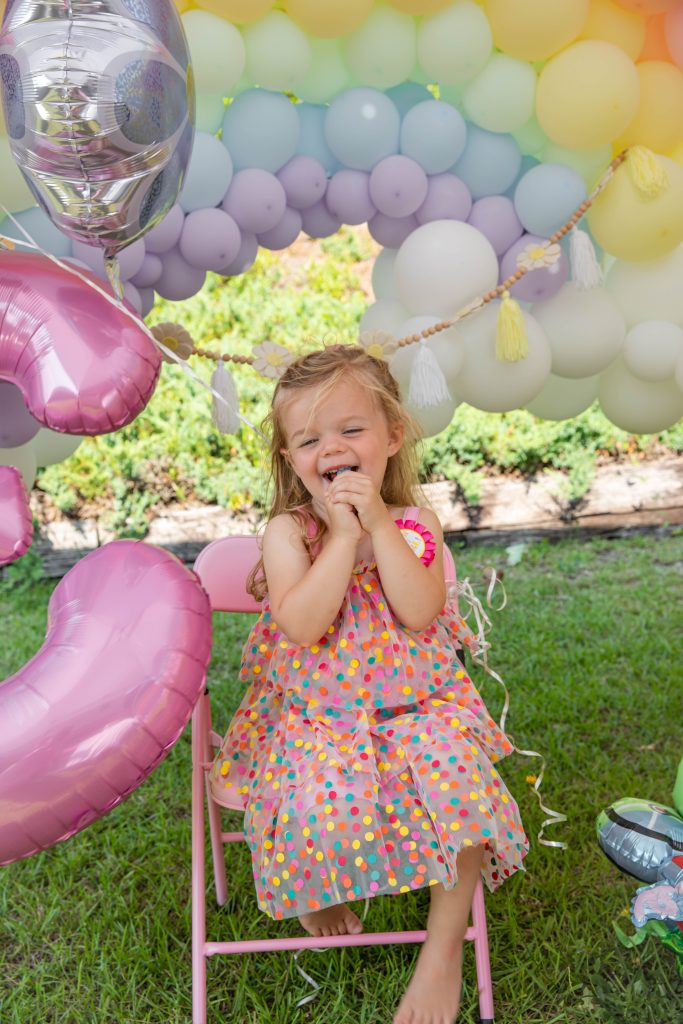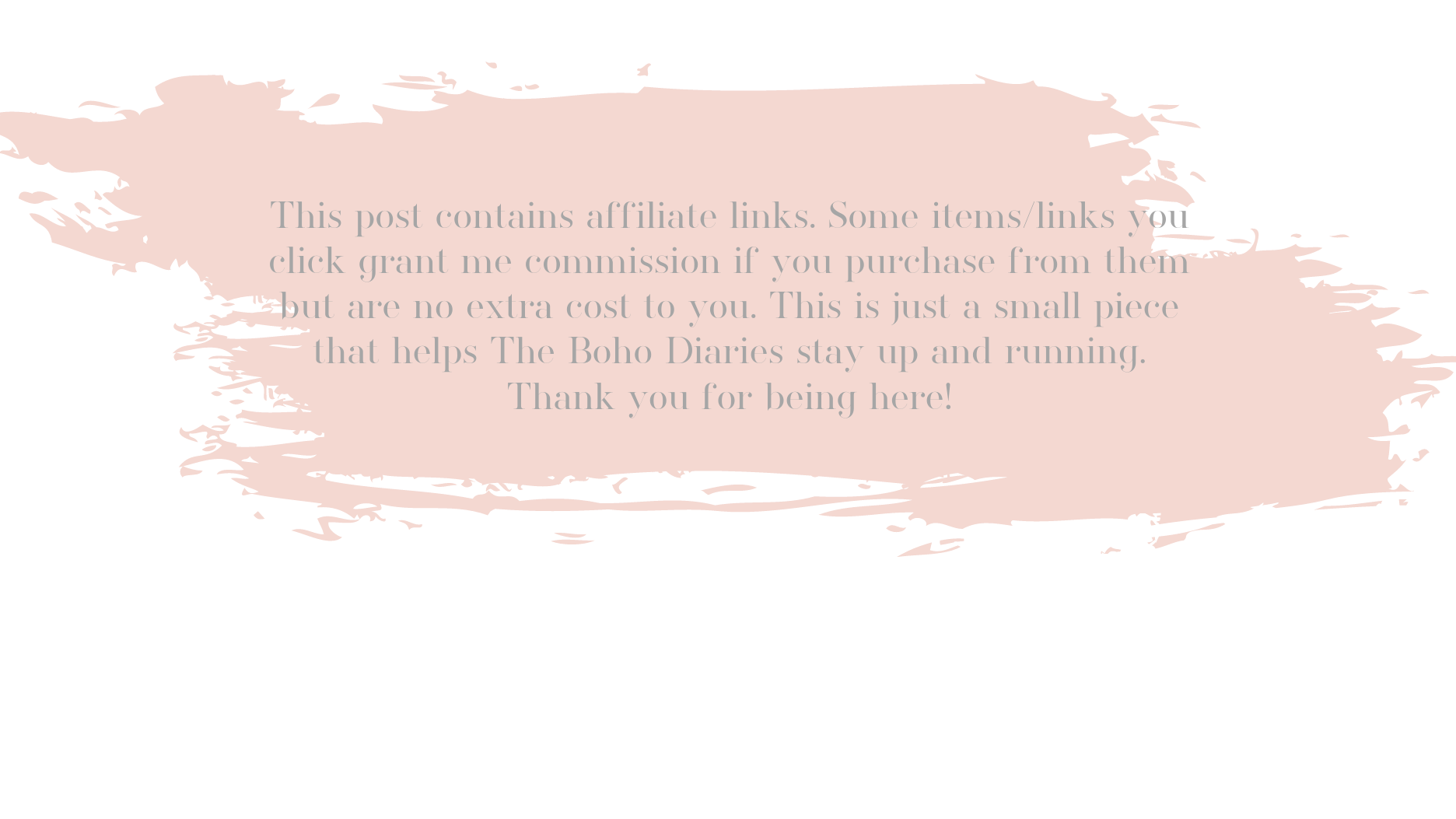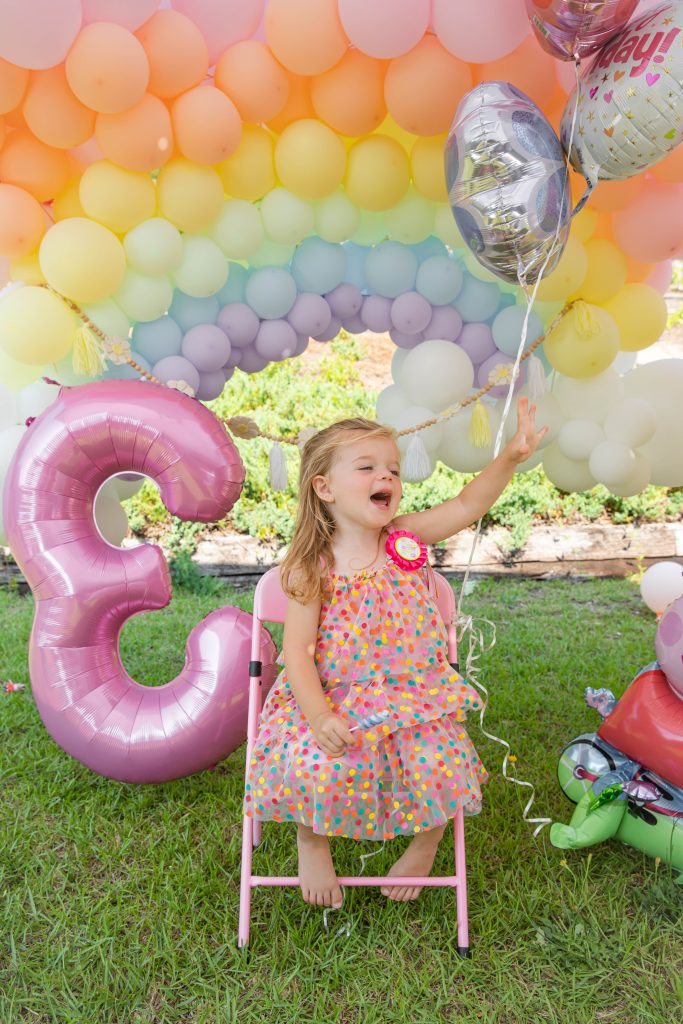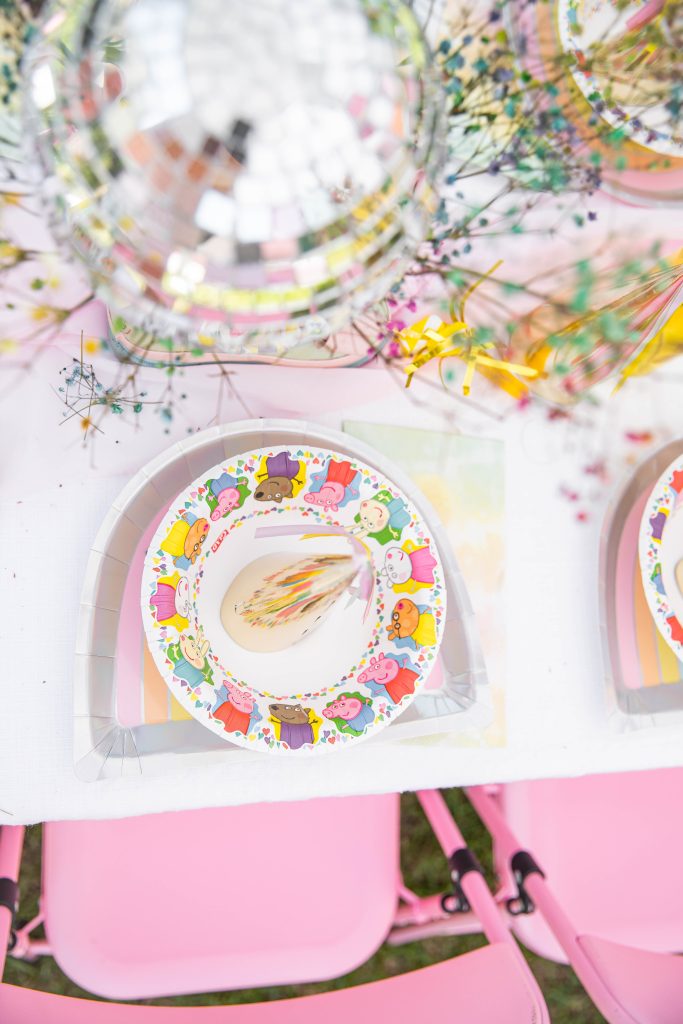 Peppa loves a birthday party, Ellie loves a birthday party, everybody loves a birthday party!
My little Ellowyn asked for a Peppa Pig birthday party months ahead for her 3rd birthday. She loves Peppa and George and all their friends. Caroline loved the show when she was Ellie's age, and now Ellie is even more obsessed than Caroline was. I was so excited to run with this theme and decided to play up the rainbows and jumping in muddle puddles aspect of her storyline with this Peppa Pig Pastel Birthday Party!
Since it is Ellowyn's 3rd Birthday Party, I wanted to make the party geared as much toward her age as possible. Sometimes I expand her parties beyond that because she doesn't have any friends that are her exact age. Most of them are Caroline's age or older. This is all about Ellie and her love for Peppa Pig so I am incorporating that into the activities, snack table, and party table.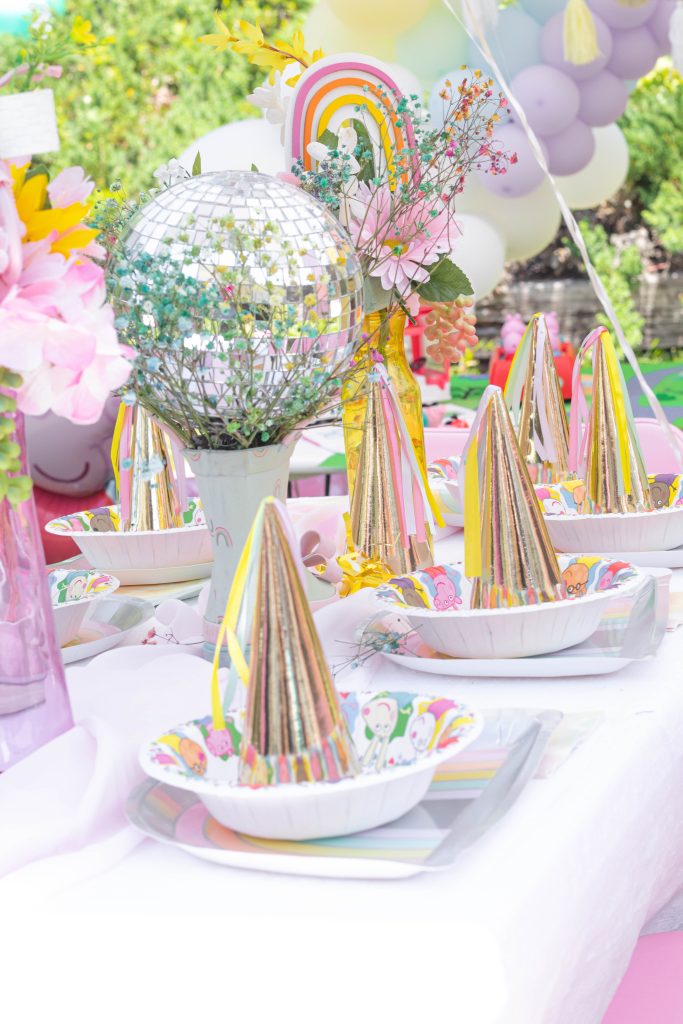 For this Peppa Pig Pastel Birthday Party
there is two activities setup, one main party table, and one cake/snack table.
Using the 3 Pillars to a Great Party method, I make sure each party zone has it's own space for the guests. Starting with the main party table. The fun thing about this theme is, there is actually a ton of Peppa Pig Birthday Party supplies out there. It is pretty easy to get creative with using Peppa Pig birthday supplies to bend to a particular theme.
The paper goods company, Glad, has a whole collection of Peppa Pig plates, cups, and bowls right now. After finding those, I decided to build the rainbow theme around it. I have all the linkable items below for your reference. Nothing is more fun for 3 year olds than cute little hats and noise makers, so you will find those alongside the napkins at each place setting!
Create lively centerpieces for this Peppa Pig Pastel Birthday Party out of fresh flowers in a vase nestled inside cute rainboots. This table has space for 3 vases so instead of an uneven number of rainboots, I have the other vases with bouquet accessories in them like rainbows and a cute spring themed bicycle I found at Michaels.
---

---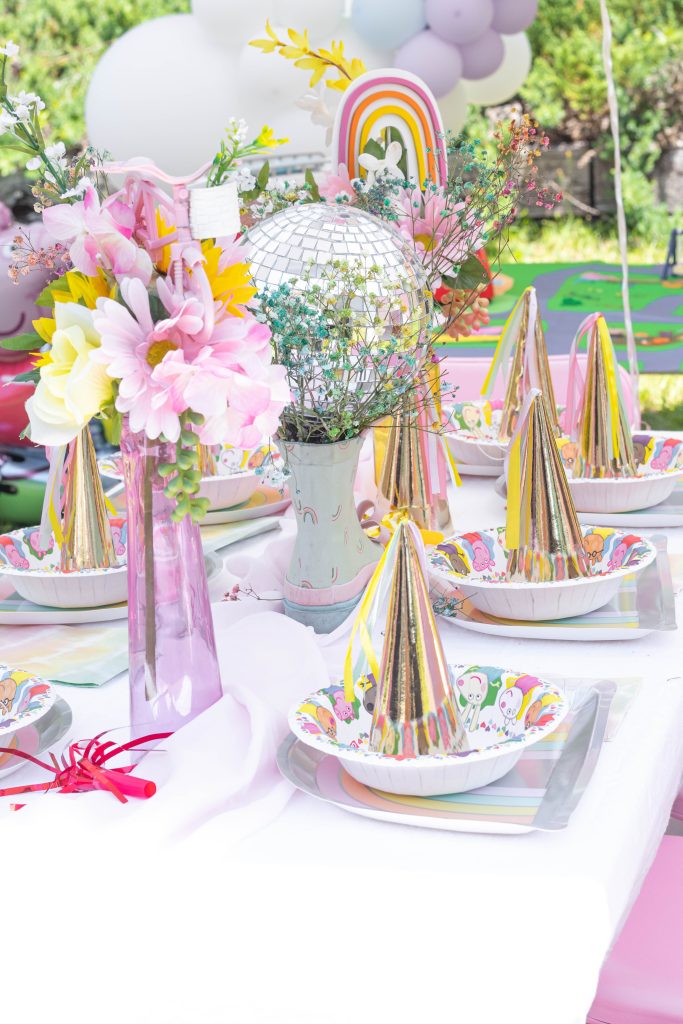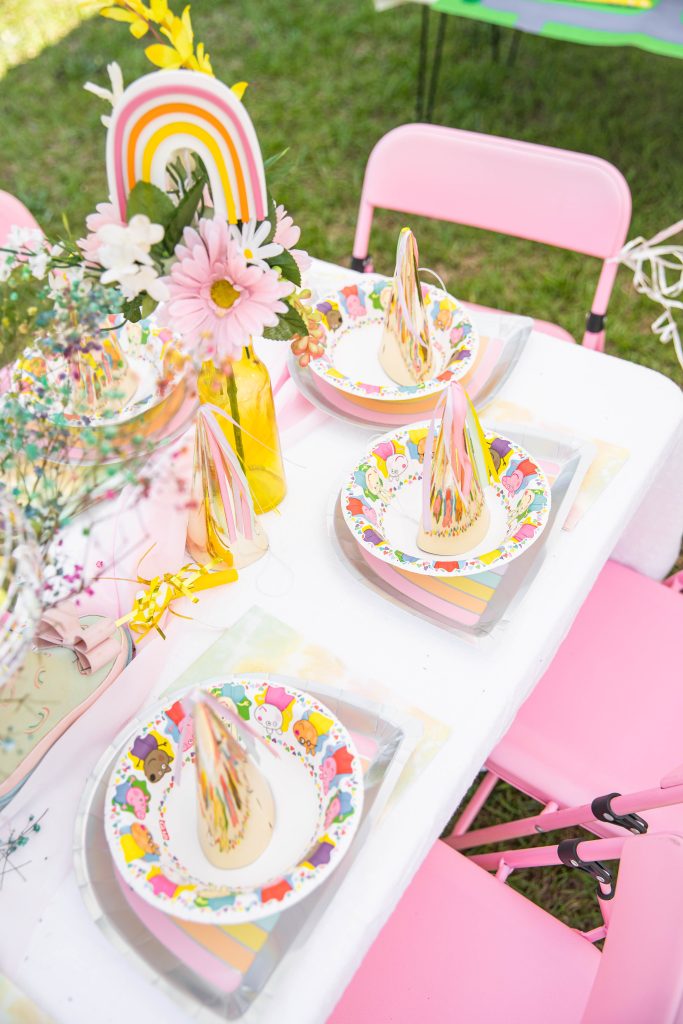 ---
Peppa Pig Pastel Birthday Party Cake Table
One of my favorite ways to get creative with kids birthday parties is the cake table or snack area. I think this spot gets overlooked as a great opportunity to bring the magic around the party theme. The cake table for a this party can be easily comprised of the main cake, lots of sweet treats, a rainbow fruit bowl, lots of Peppa Pig characters, fresh flowers, and disco ball accents (for sparkle of course).
This rainbow macaroon cake can be found at Publix right now! It fits perfectly with the theme of this birthday party. Add some festive Peppa Pig characters on top and you have automatically created your own unique Peppa Pig Pastel Birthday Party cake!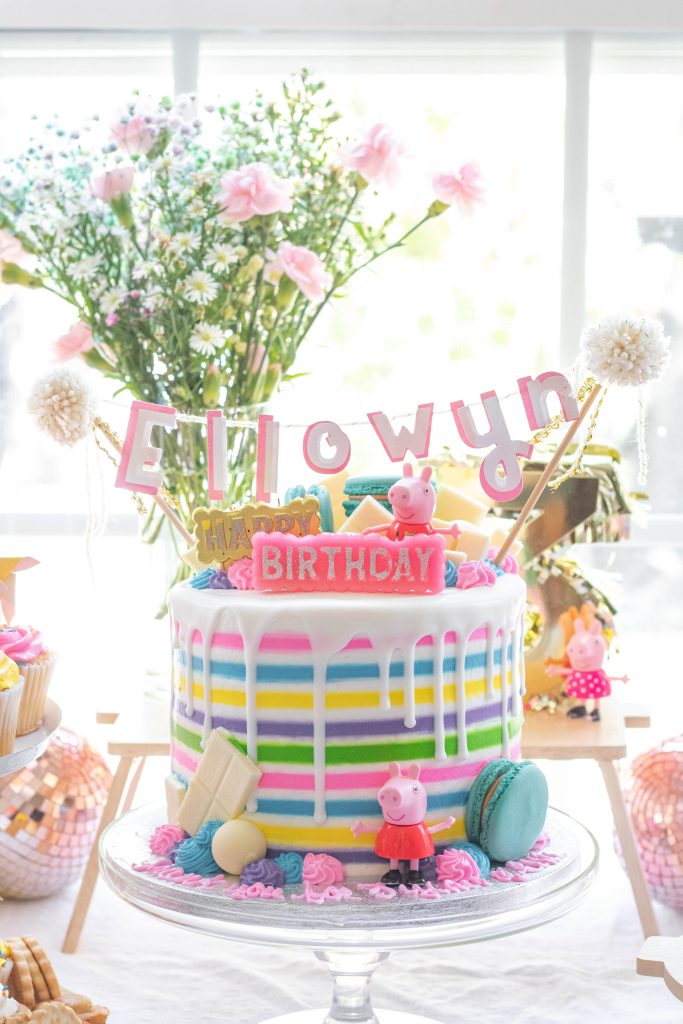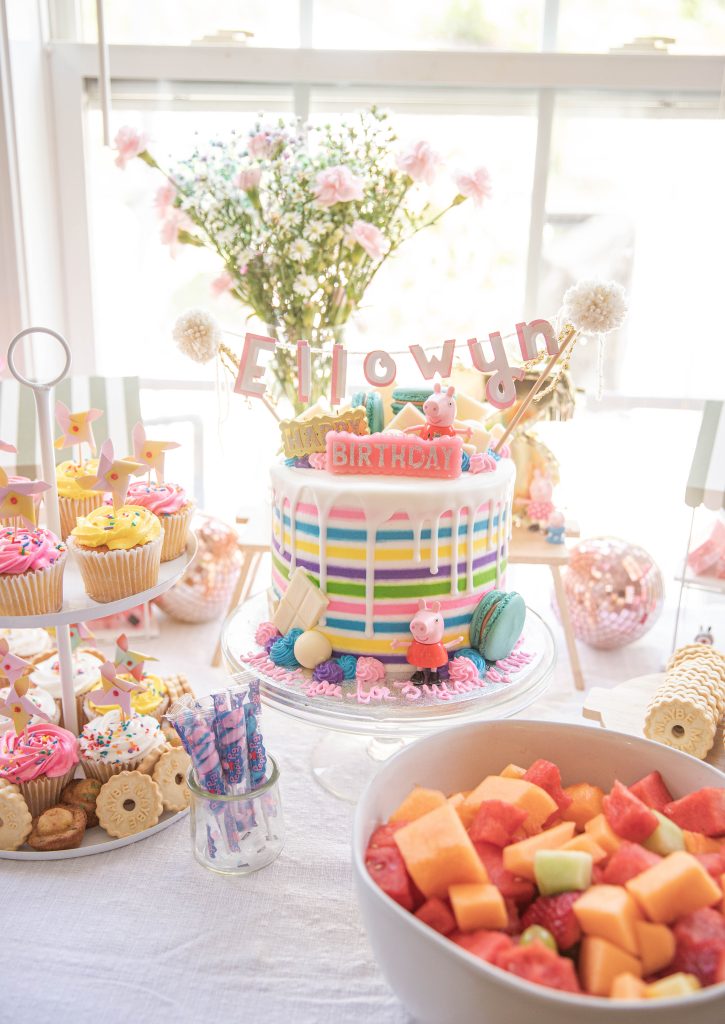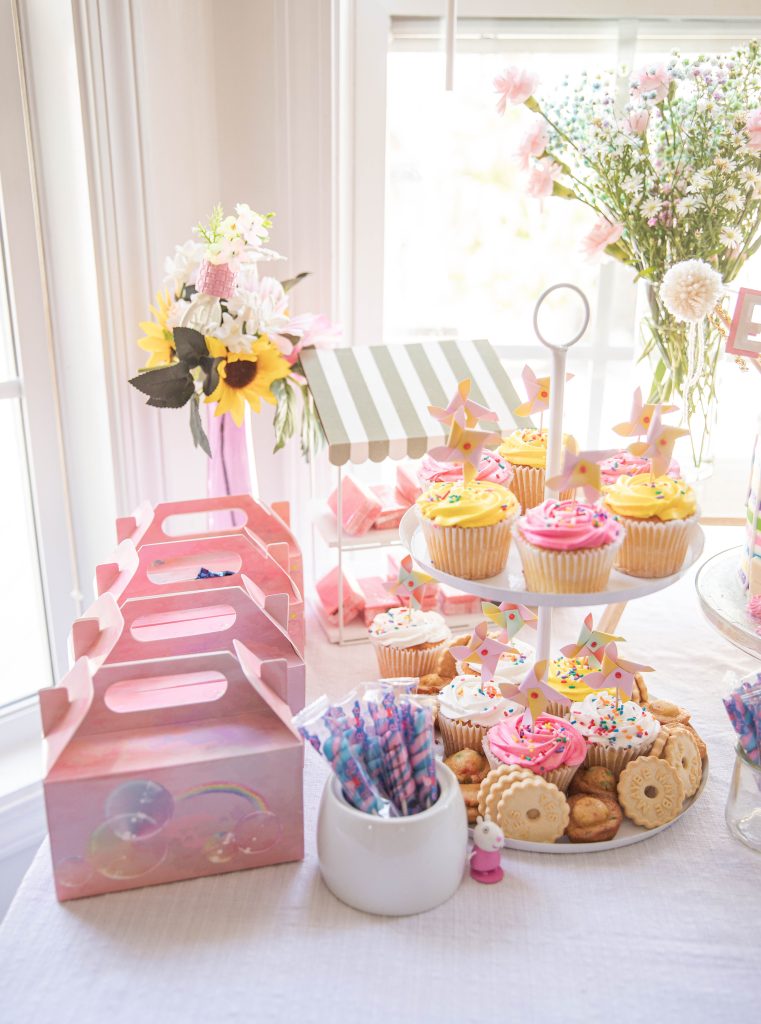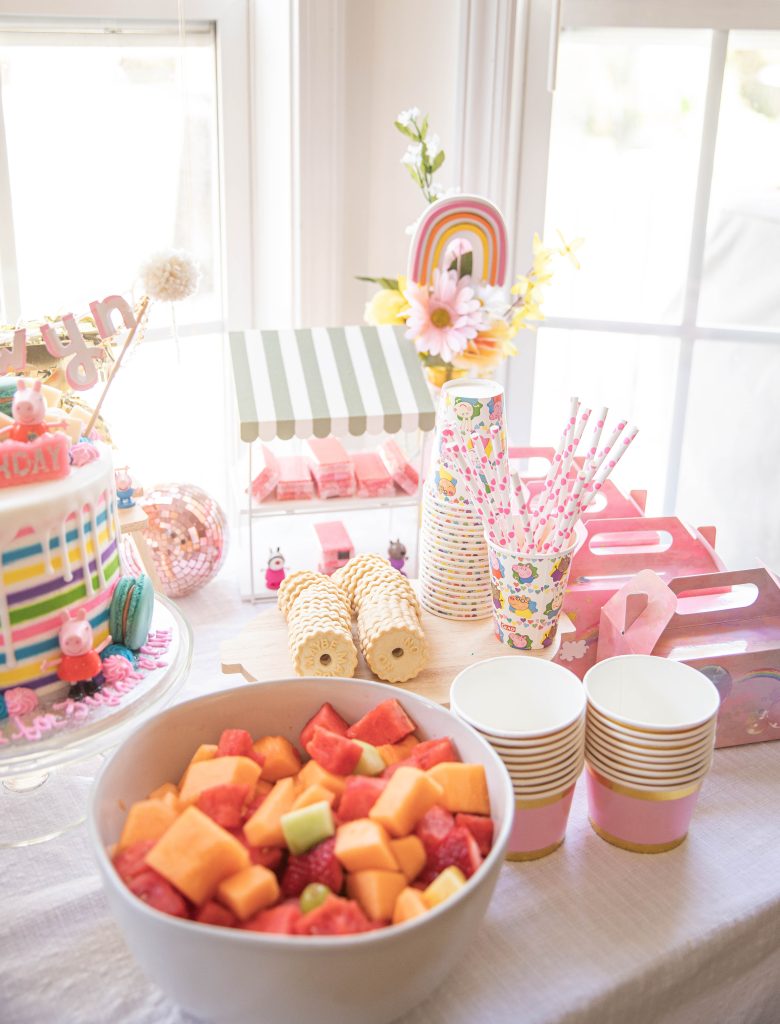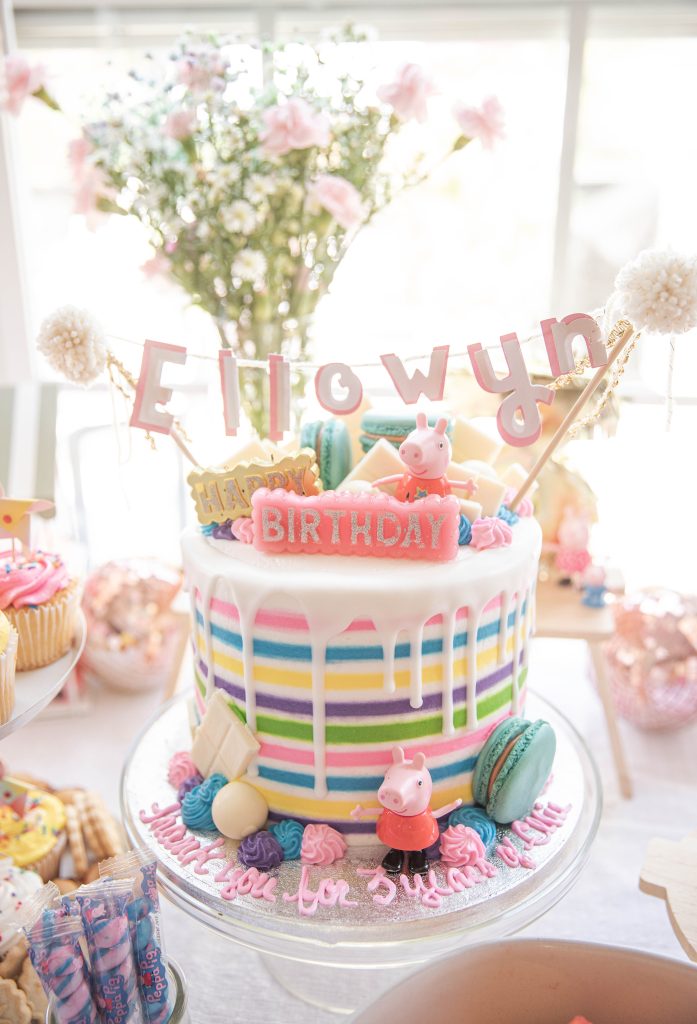 ---
This Peppa Pig Pastel Birthday PArty
would not have been possible without my best gal, Ashley! She is SO very talented. As party owner of Confetti Pop Party.She came to my rescue with balloon and setup assistance. ILYSM Ash!!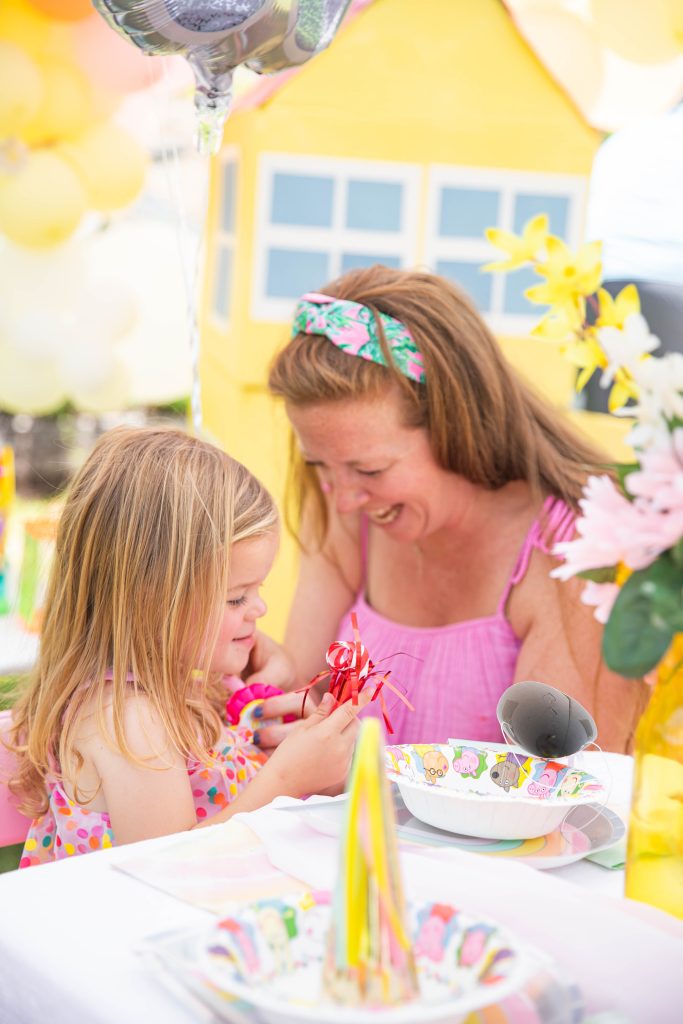 ---
Birthday party activities are a must for little ones.
The third portion of this kids birthday party is the activity. Because my daughter has such a huge obsession with Peppa Pig, she owns tons of Peppa toys! I set a table for her to do her favorite thing, play Peppa city with her friends! I gathered all her Peppa Pig toys and laid out Peppa land on a little table with cushions. She was so happy to get to play Peppa with so many of her great friends all at once!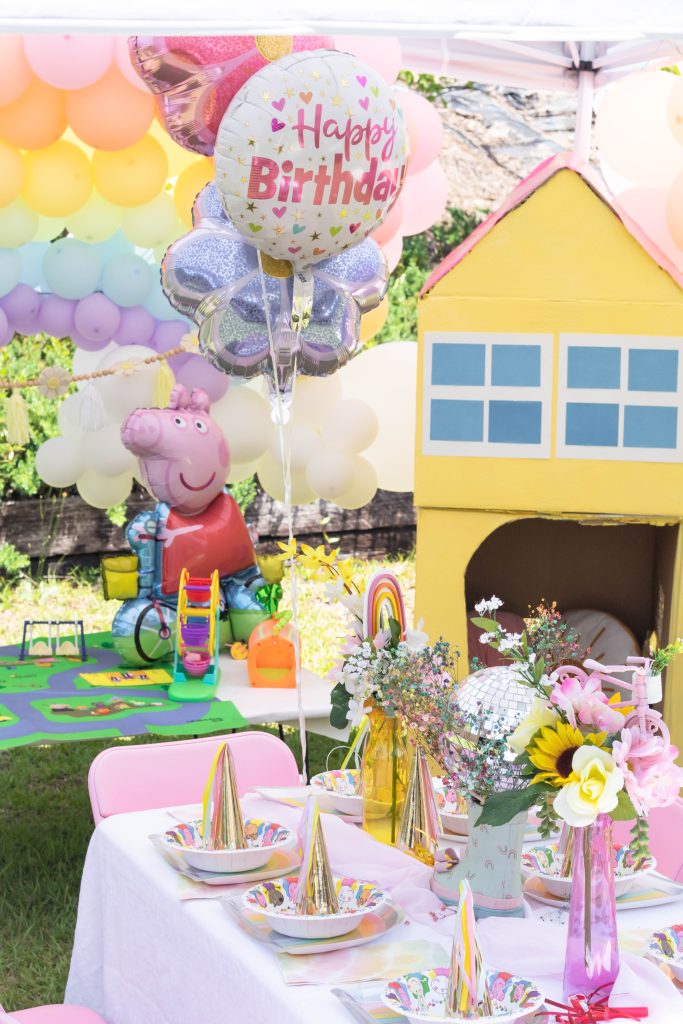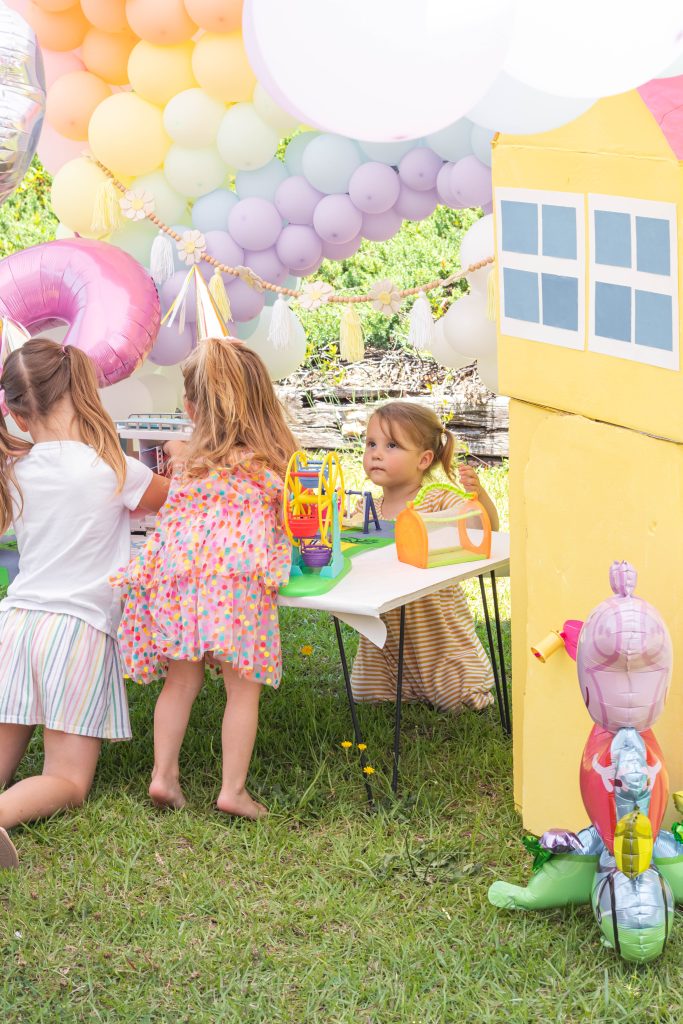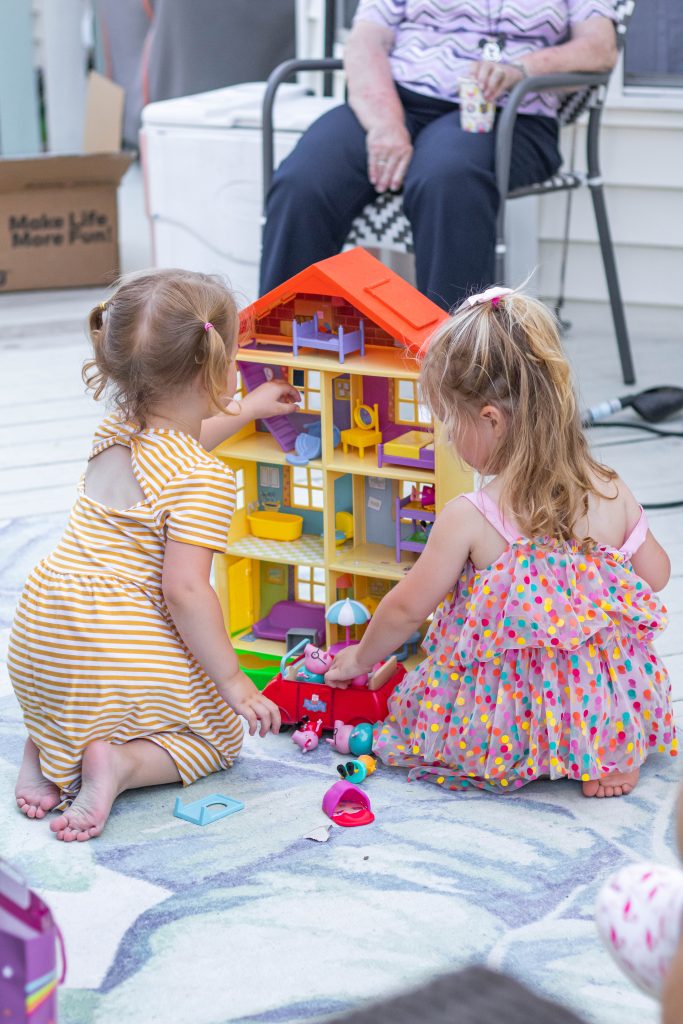 Another great activity for a 3rd birthday is having a bouncy castle. This bouncy castle has been so amazing for our girls and their friends. I pull it out on days hanging around the house, and they are always a hit at the girls' birthdays.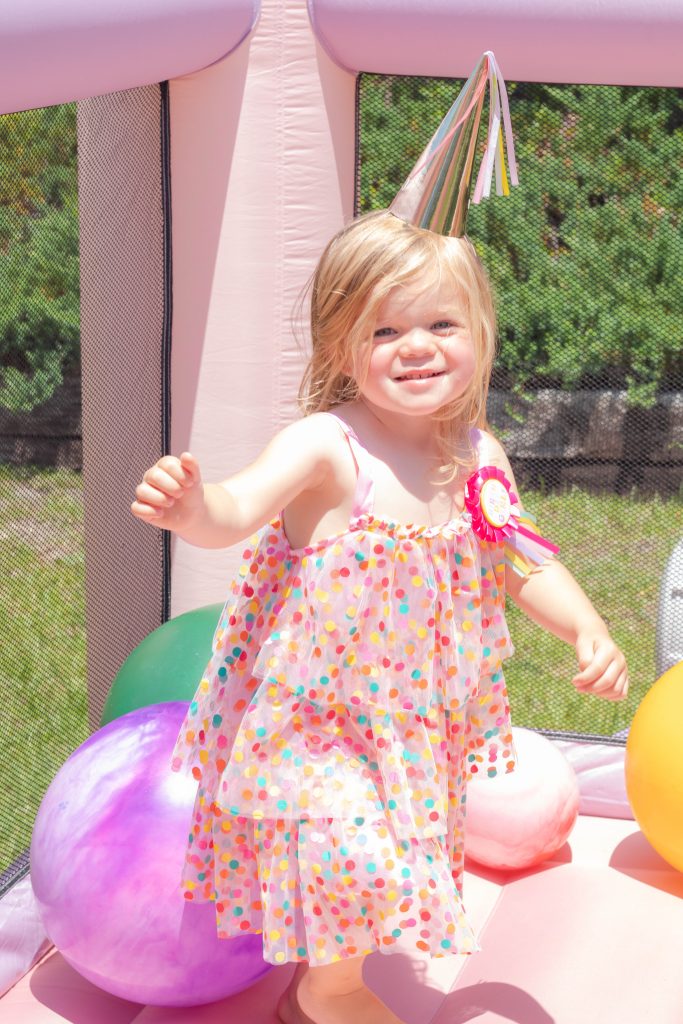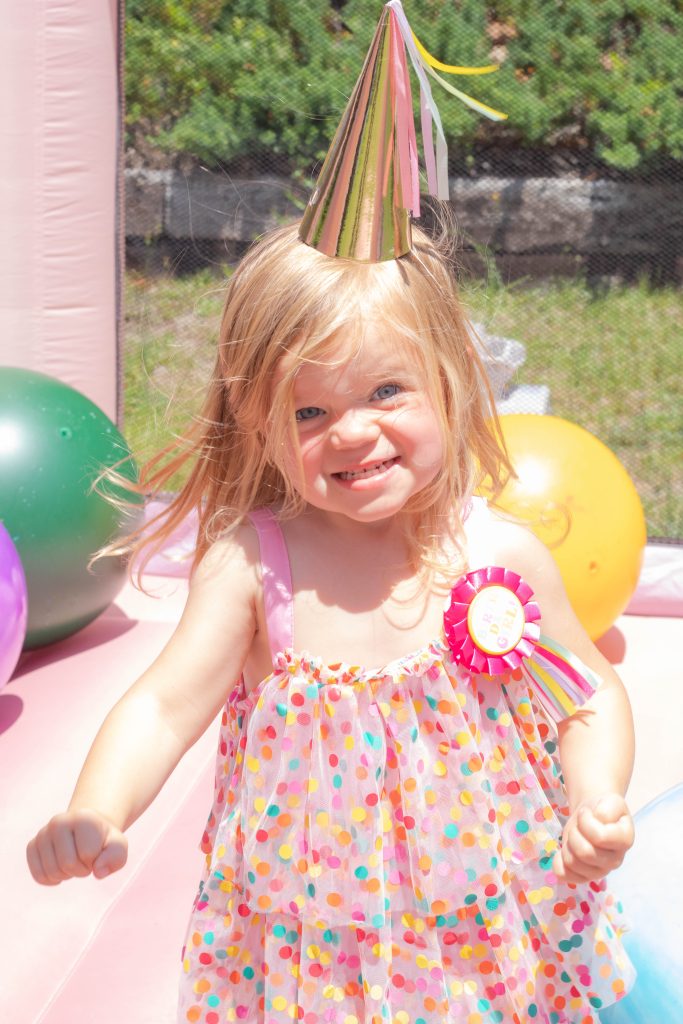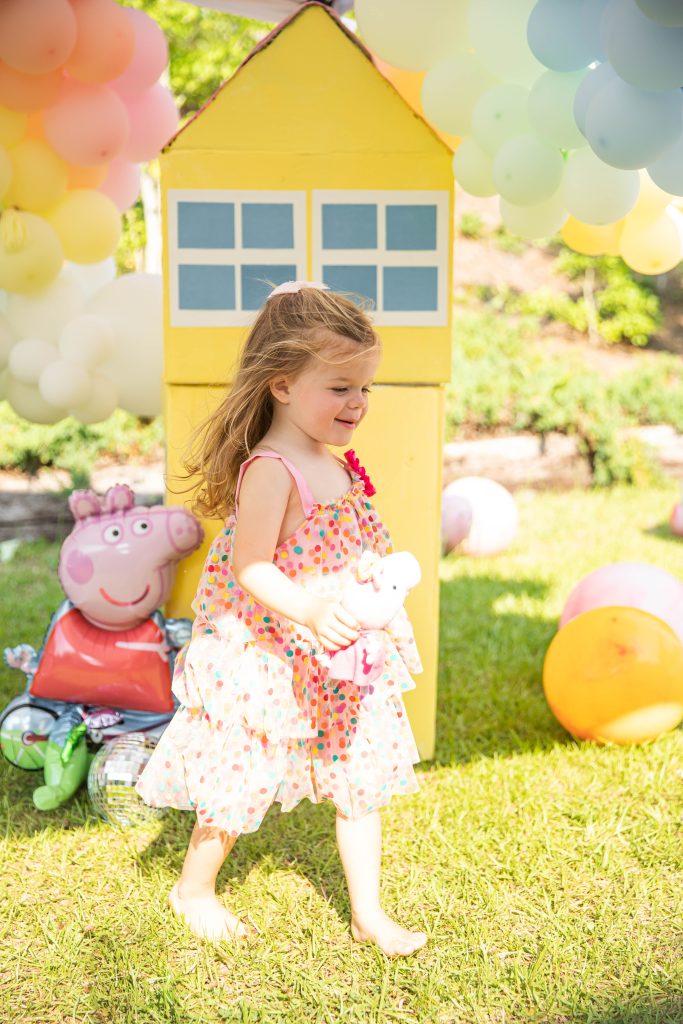 One more fun idea to add to a little one's birthday party on a budget is building a playhouse. Keep it within the party theme. My mom came to my aid with this request as I was too busy focusing on decor, but I knew Ellie would flip over a real life Peppa house. My mom took two very thick cardboard printer boxes, stacked them, taped them, and painted them. In hindsight I wish I had taken more detailed shots of it because she did such a perfect job.
There is a hole in the middle of the two boxes stacked together where the kiddos could climb to the second level! They loved it! She used scrapbooking paper for the windows and the roof. I can definitely acclaim my creative gene to her for sure!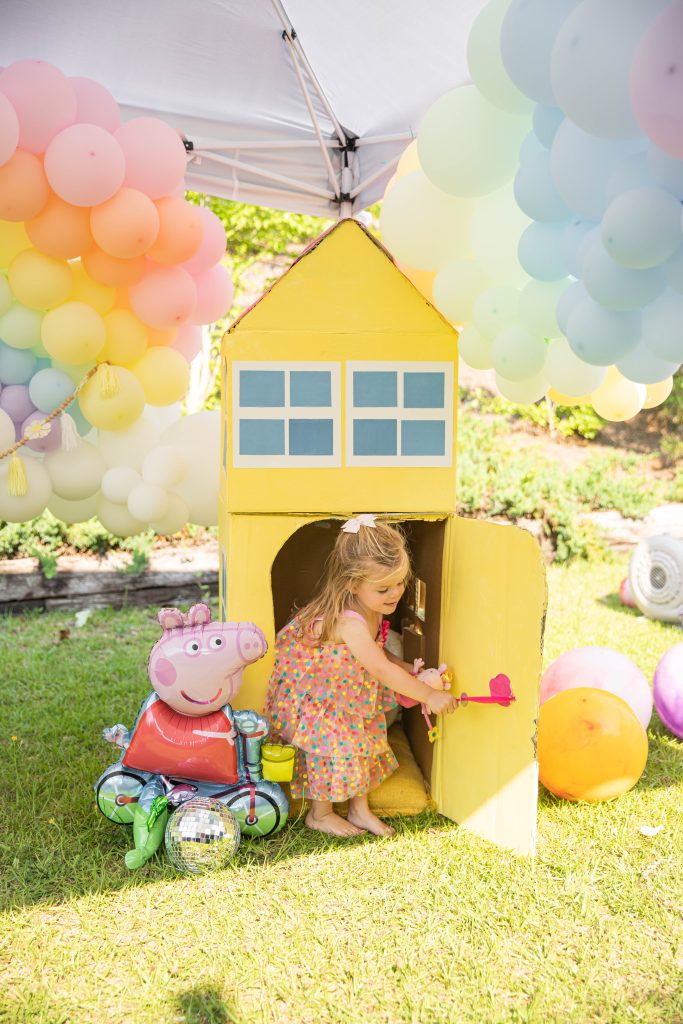 Birthday Party themes are worth it!
This theme is so great if you have a little Peppa Pig lover and you can't decide on a birthday party. It's so sweet to watch my little ones enjoy their special day surrounding by fun themes they love at this age. Now I will always be able to look back on this precious memories and remember what she loves at this age.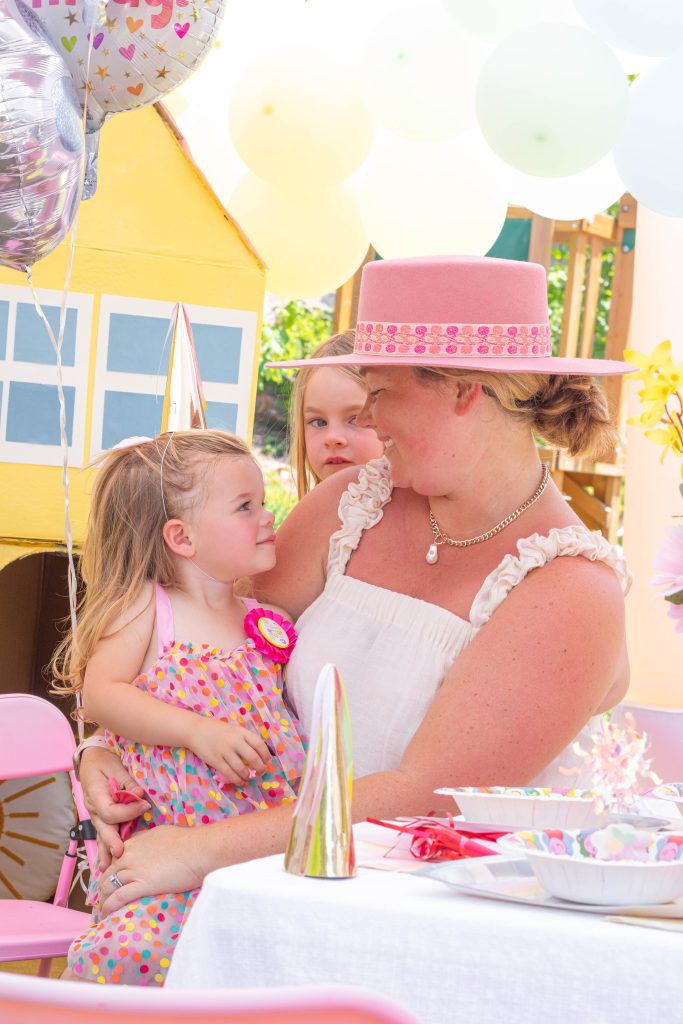 ---
Looking For More Kids Party Decor Ideas?!
Check Out These Other Birthday Party Ideas!
---
Two Groovy Kids Birthday Party
A Frozen Fourth Birthday Party
One-derland First Birthday Party
---
Peppa Pig Pastel Birthday Party Supplies
---