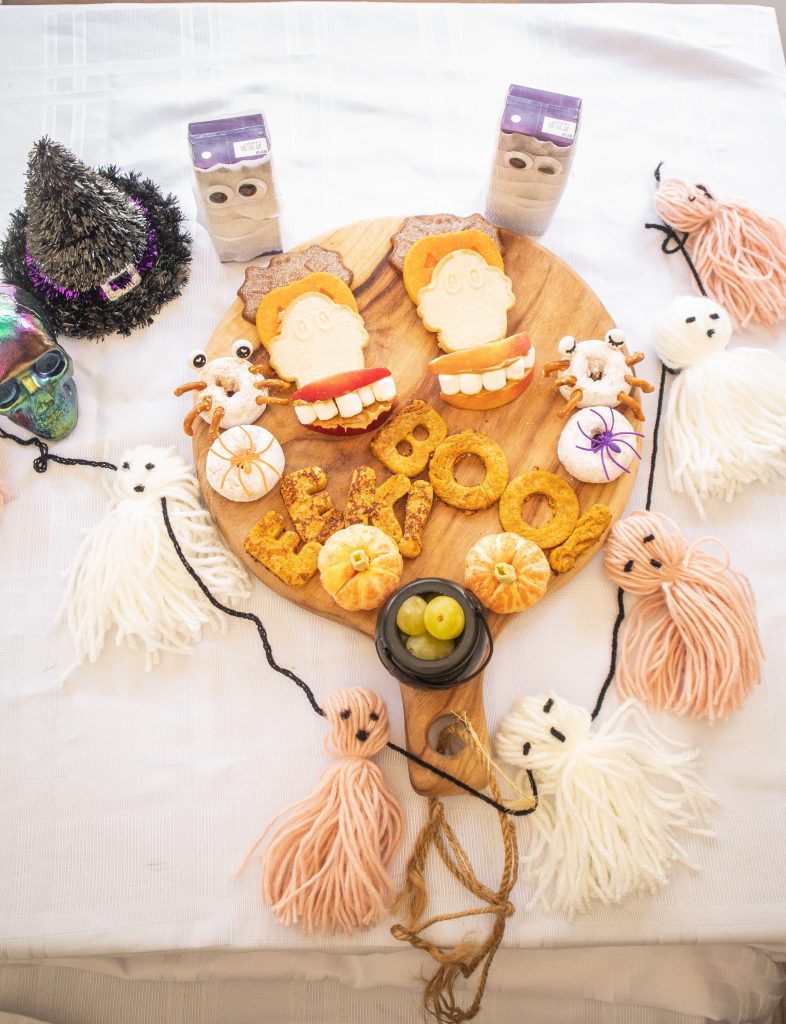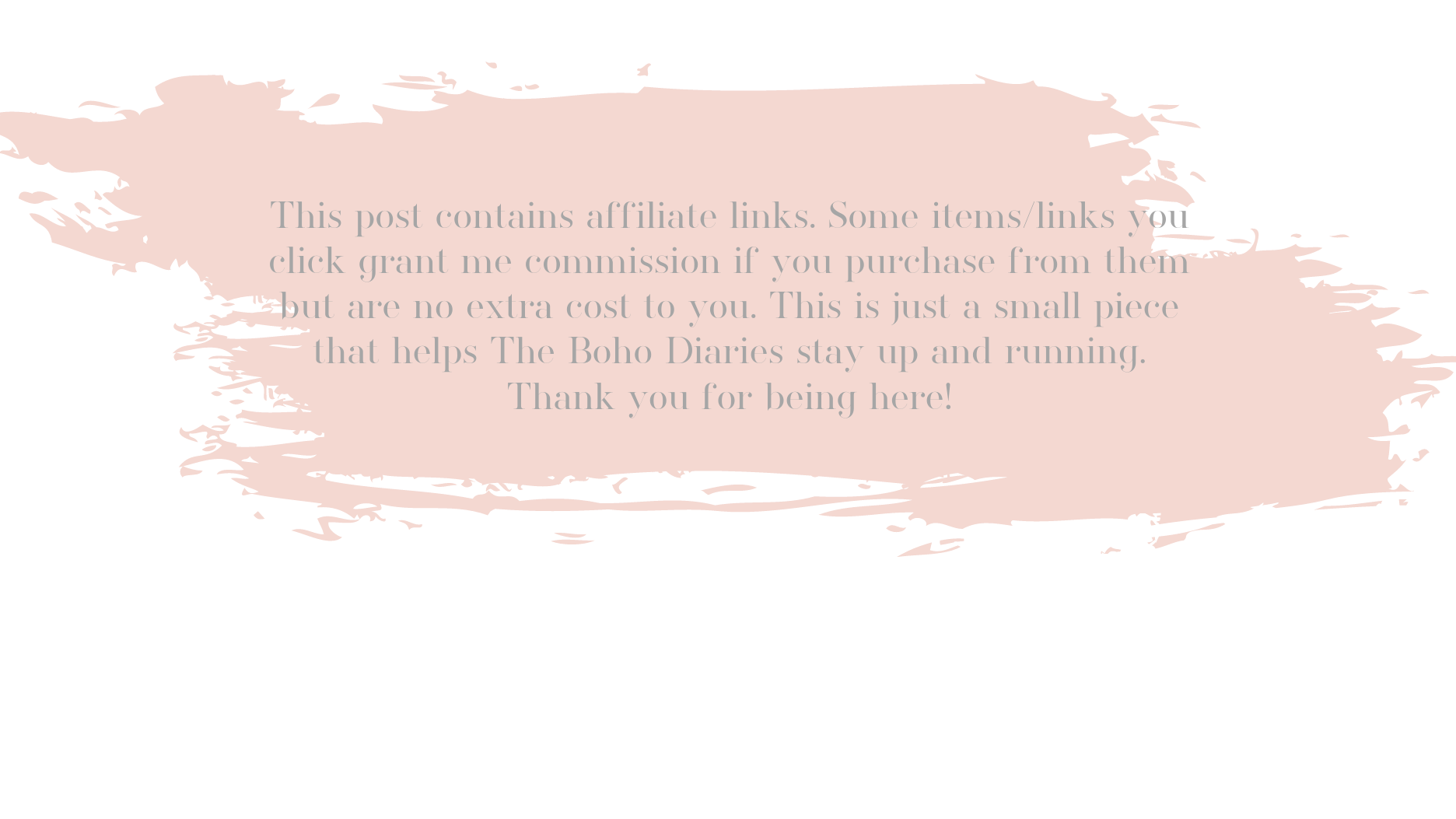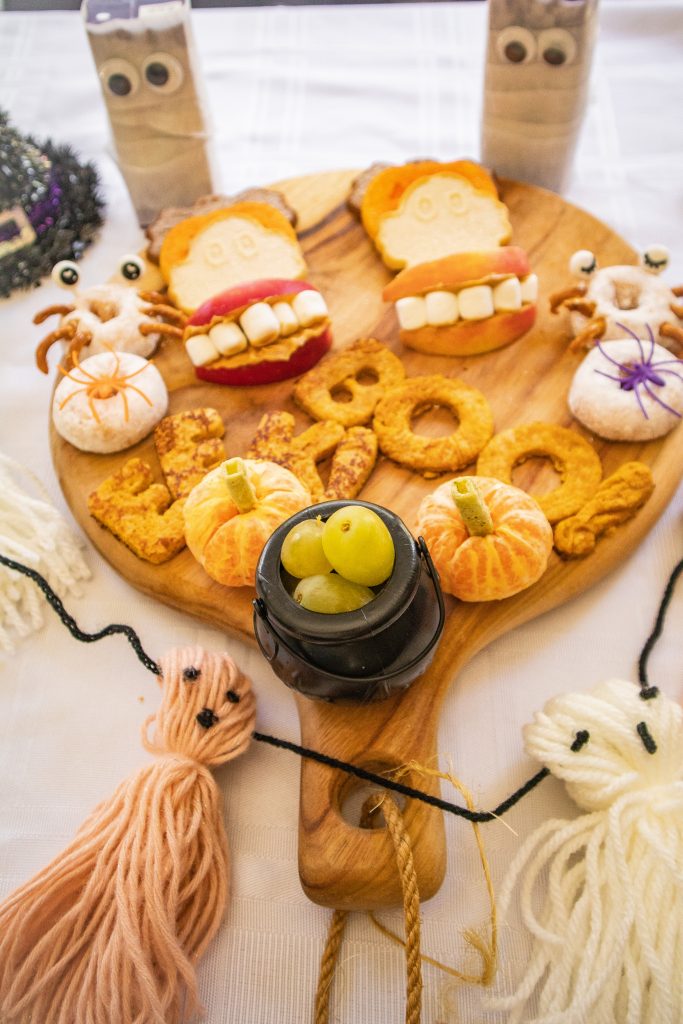 A Spooky Halloween Snack Board
has been a little tradition of mine for my girls, and I am so excited to be sharing it for the first time. It's nothing crazy, but there are so many fun ways to highlight the cuteness Halloween can give in different foods and snacks!
Brunch items are the best way I would describe the types of food used for this years' board. Pancakes are almost always included because they are the easiest to get fun cut out letters with. Here is a list of everything I used on this fun Spooky Halloween Snack Board:
Pumpkin Pancakes (Try These!)
Green Grapes
Cuties Tangerines
Veggie Fries
Honey Crisp Apples
Peanut Butter
Mini marshmallows
Entenmanns Pop'ettes Powdered Donuts
Pretzels
Halloween cookies from Food Lion
Tape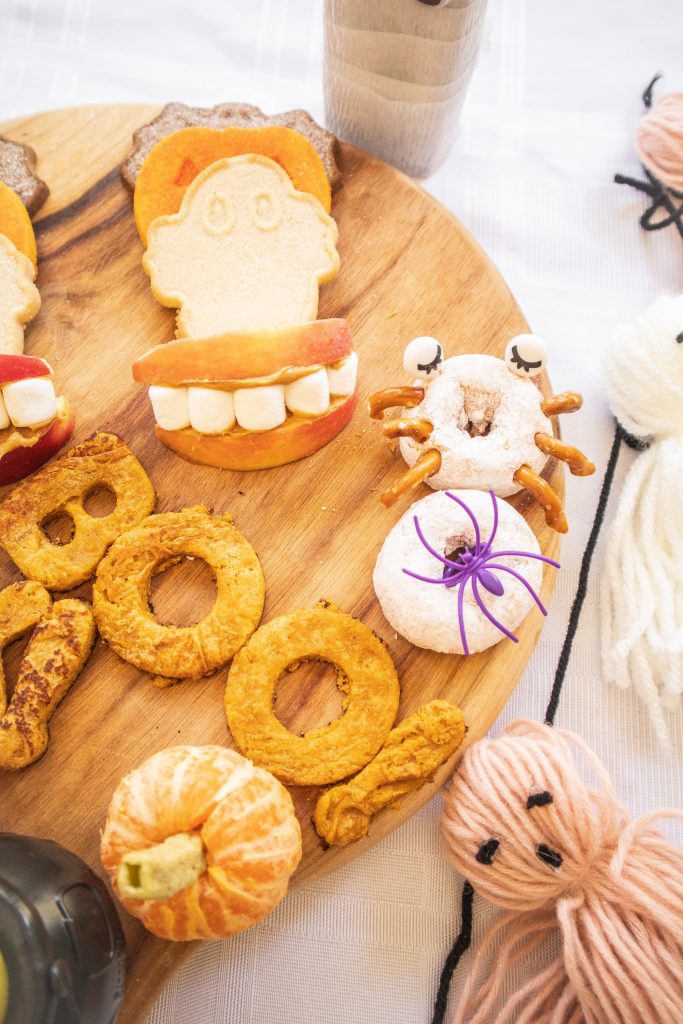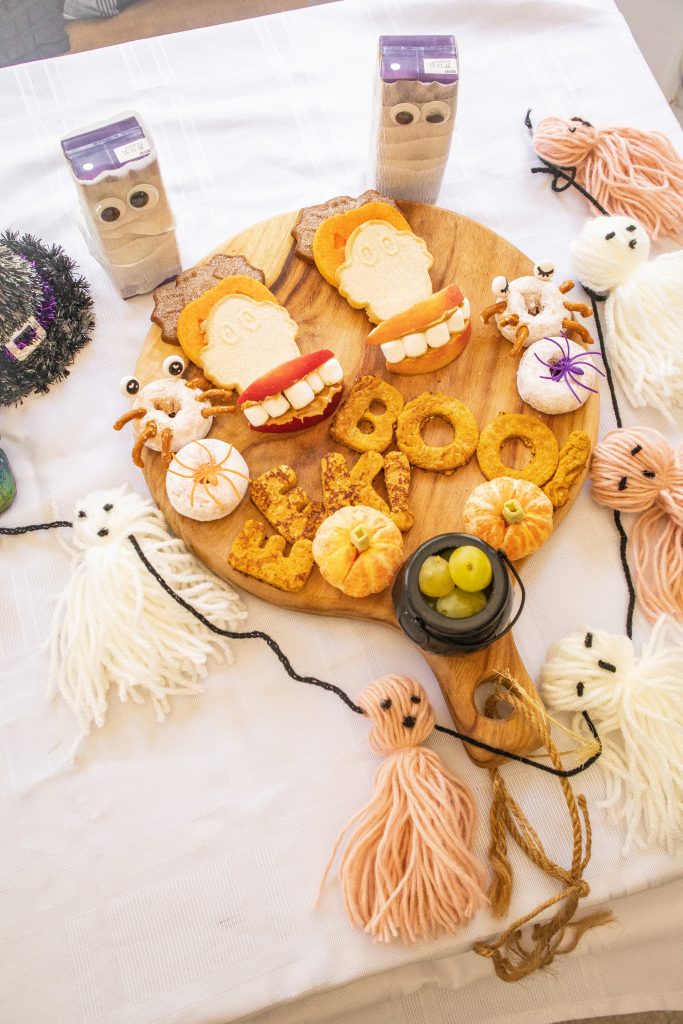 My girls loved seeing this when they got home from school. I think my favorite part of it is definitely the pumpkin pancakes. They are seriously delicious, we ate them plain. They were a little standoffish to the apple-marshmallow teeth. That tickled me because it did look like a creepy mouth.
The mummy juice was a bit hit and the girls loved having googly eyes on their cups. It's a simple wrap of crepe paper and taped with the eyes taped on! This would also be a fun thing to do for a kids Halloween party. I just put ours on for 2022. If you didn't get to see that one then check out the Good Witch Halloween Party here!