It has been a few years since I truly celebrated on St. Patrick's Day. Yet another thing that changes completely when you become a parent. 10 years ago I would be bar hopping with girlfriends, and now I am serving fancy tea parties with the two most beautiful little ladies in the world. I can honestly say I wouldn't trade it. Throwing parties for these little ones brings me the most joy. This St. Patrick's Day Toddler Tea Party popped in my head after Caroline drew a beautiful rainbow a few days ago. She is getting SO good at drawing ya'll! But that's an update for another post. 🙂
They love little parties just as much as their mommy does, and I hope my girls always celebrate, even the little things. So I pieced together a fun St. Patrick's Day Tea Party for them and for you to draw inspiration to celebrate with your family.
Three things I recommend you think about when planning an at home soiree with your little ones.
Yummy DIY snack board
Themed party attire
Creative activity
When the words Tea Party are uttered in the Odom household, squeals can be heard for miles. I'd be lying if I said it was only Ellie and Caro with the high pitched excitement. Tea parties hold such a special spot in my heart, and I still have pieces from my childhood set kept in tact. Take a look into our St. Patrick's Day tea party and I hope you get inspired to celebrate all the things!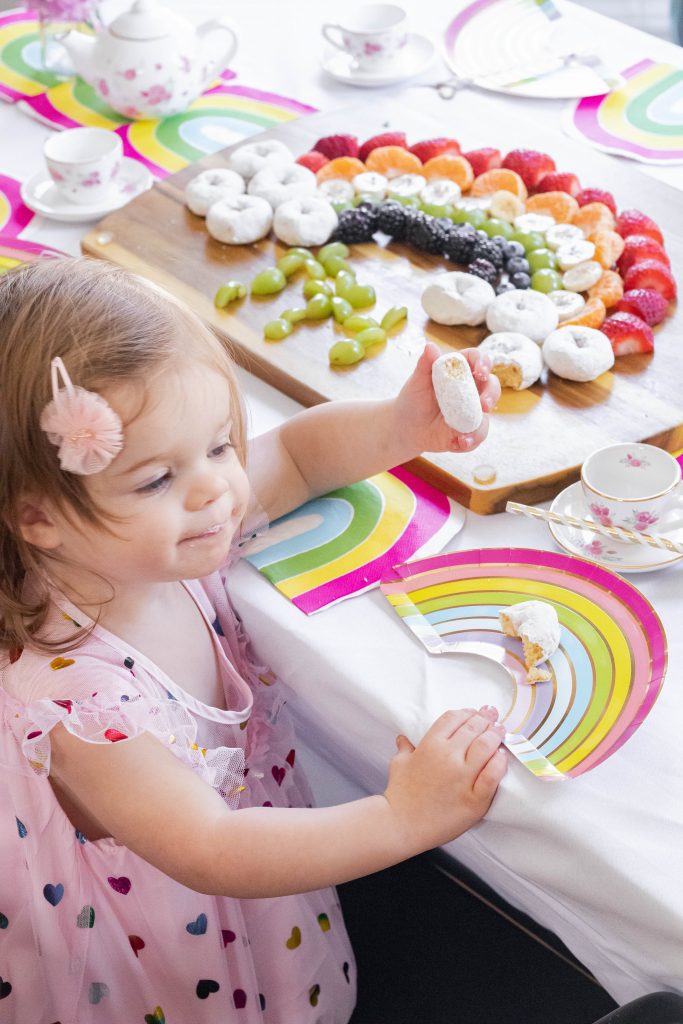 DIY Rainbow Snack Board
This fun, creative, and semi healthy party platter is such an easy activity to get your little ones involved in. Let them help by setting out all the ingredients and letting them setup the design. For this one, Caroline was given the direction to make a rainbow and we went through each color together. The Reel shows her and I working together to get the cute platter ready for our fancy party!
Themed Party Attire
In true Nicki Odom form, my girls love the opportunity to dress up and feel like a princess. For this St. Patrick's Day Toddler Tea Party we put on our favorite rainbow dresses and set the table with our fanciest china tea set. The girls love serving us tea, especially since they are very into pouring things and Caroline loves measuring things right now. Transform your table into a white tablecloth event and make it a very fancy soiree for everyone to enjoy.
Tea goes perfectly with powdered donuts and fruit, and the girls and I had a fun brunch together.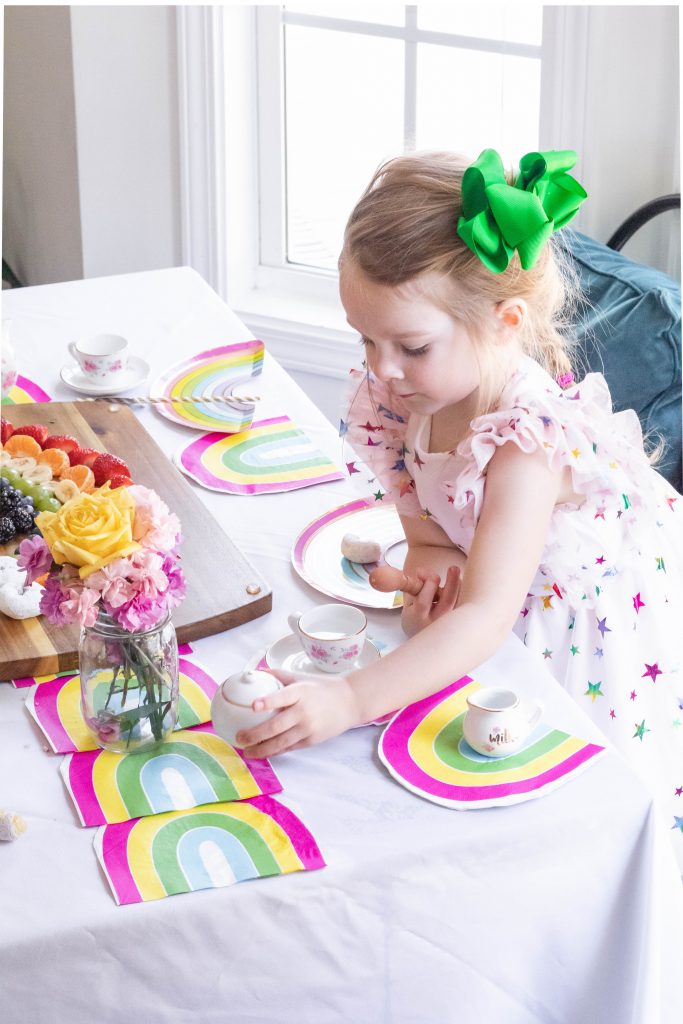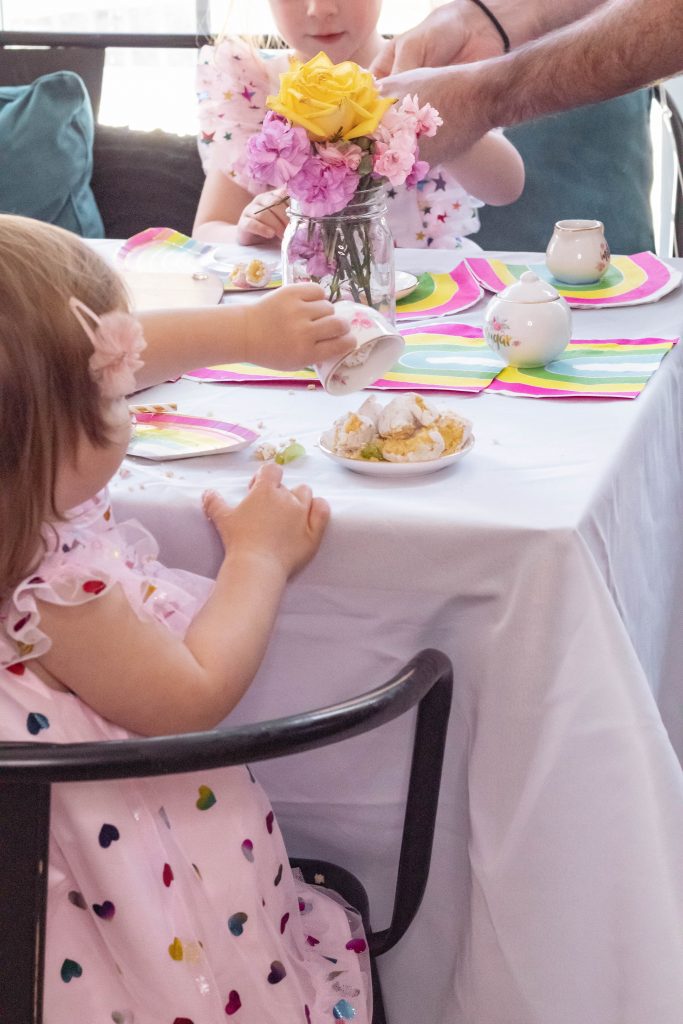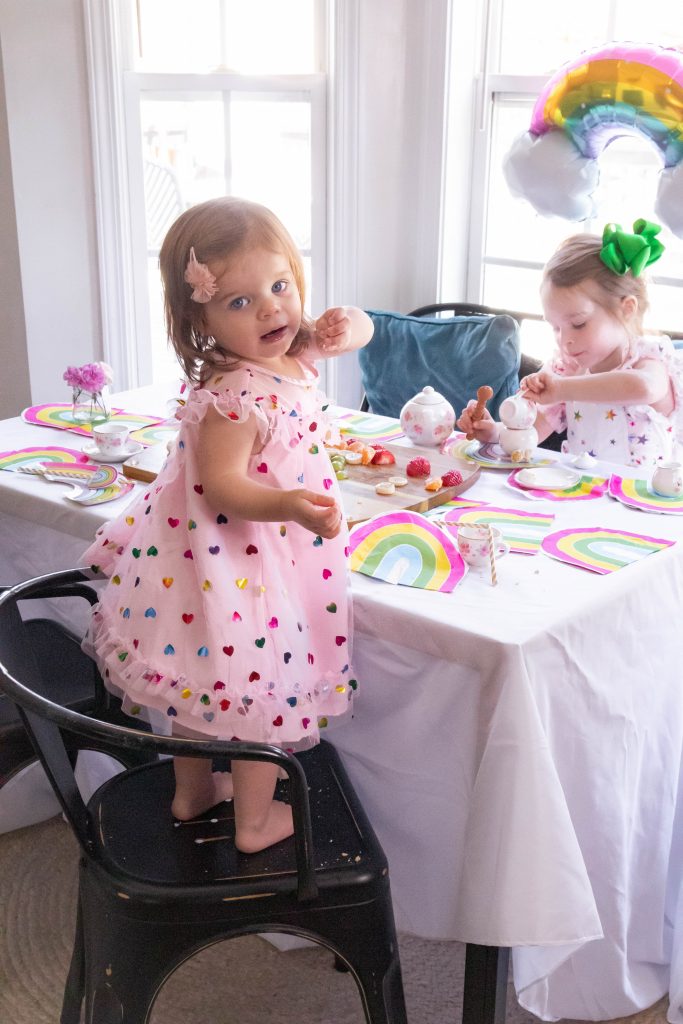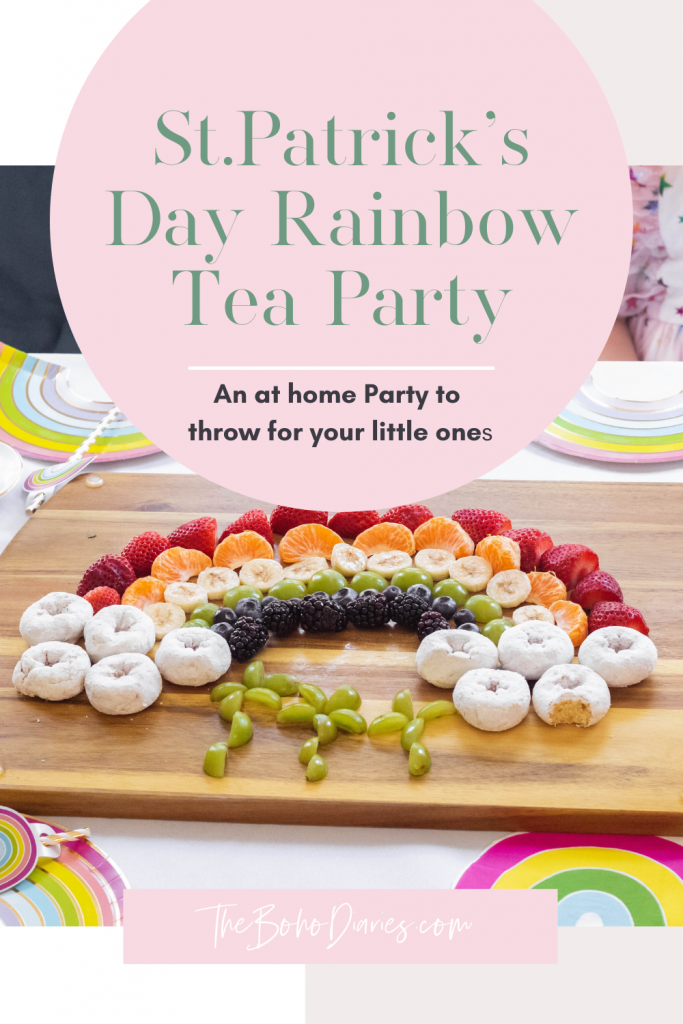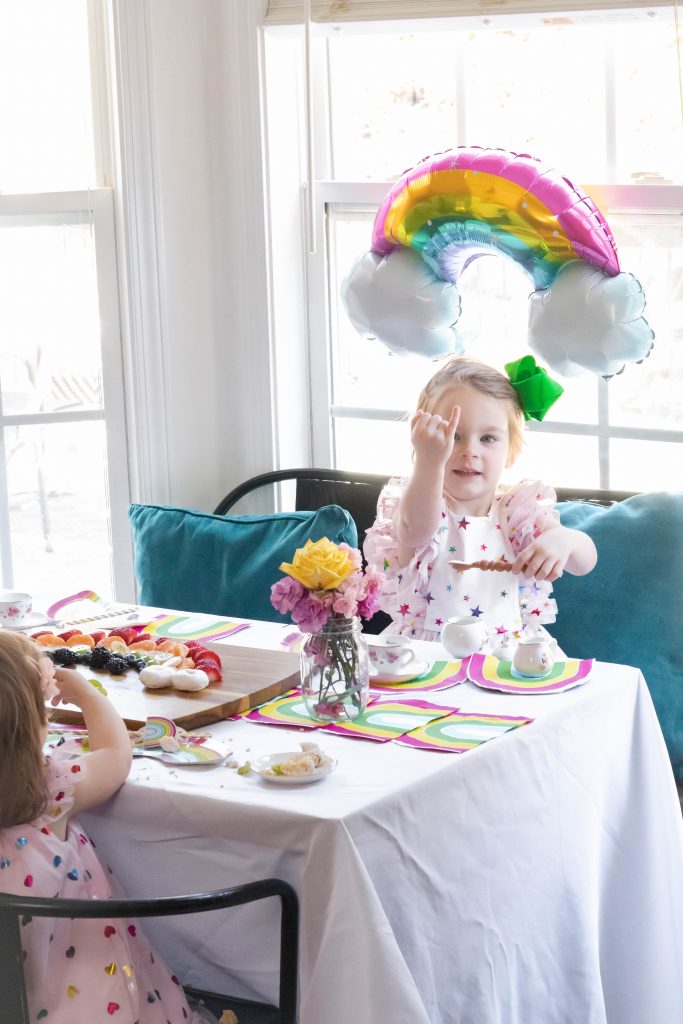 On Fun Creative Activity
To keep little ones engaged for the longest period of time, is to keep them busy with different things to do that are outside of their normal daily activities. For our St. Patrick's Day Toddler Tea Party, I had the girls paint rainbow bird houses. Set out an area (We did ours outside) for crafting or making something fun that fits the theme!
Although it was mostly rainbows, we added little four leaf clovers we found in the backyard to go around the painted birdhouses. Such a fun way to spark their little creative minds and again, keeps them busy! The exact ones we have are no longer available online but I found them in Bullseye's Playground! See below for current linked ones that you can still pickup by St. Patrick's day!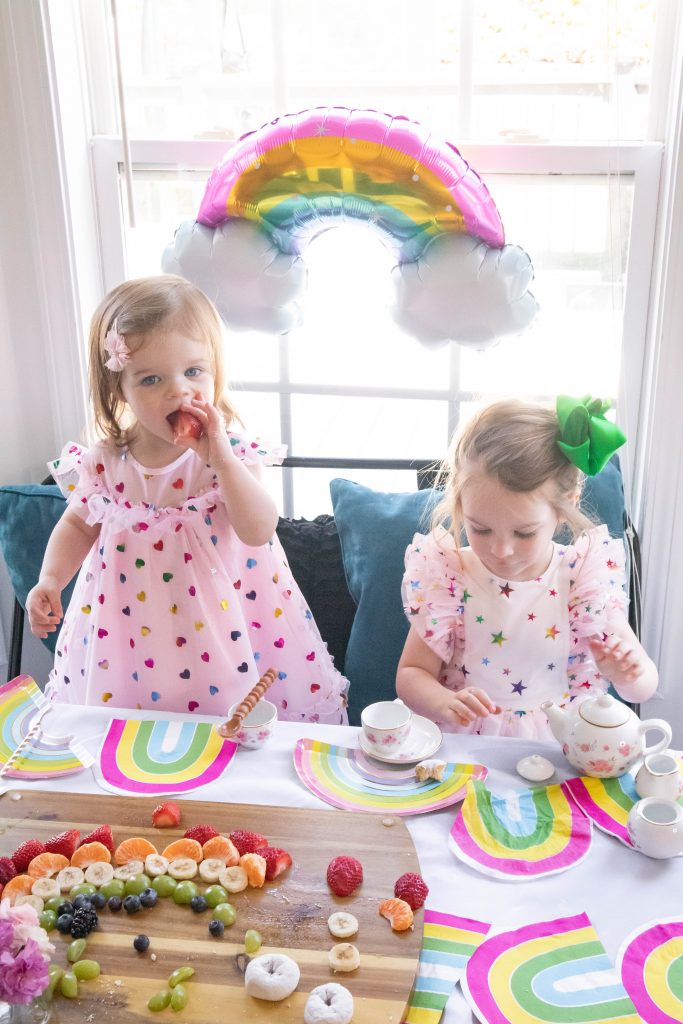 I urge you to find ways to celebrate all the little things this year. After all the craziness of the past two years, and what is currently going on, we need to love and cherish one another, and celebrate every chance we can.
See more party inspiration from me below!
Ellowyn In ONEderland – A Mad Hatter themed 1st birthday party
Caroline's THREE-Esta Party – a fiesta fit just for your little one turning 3!