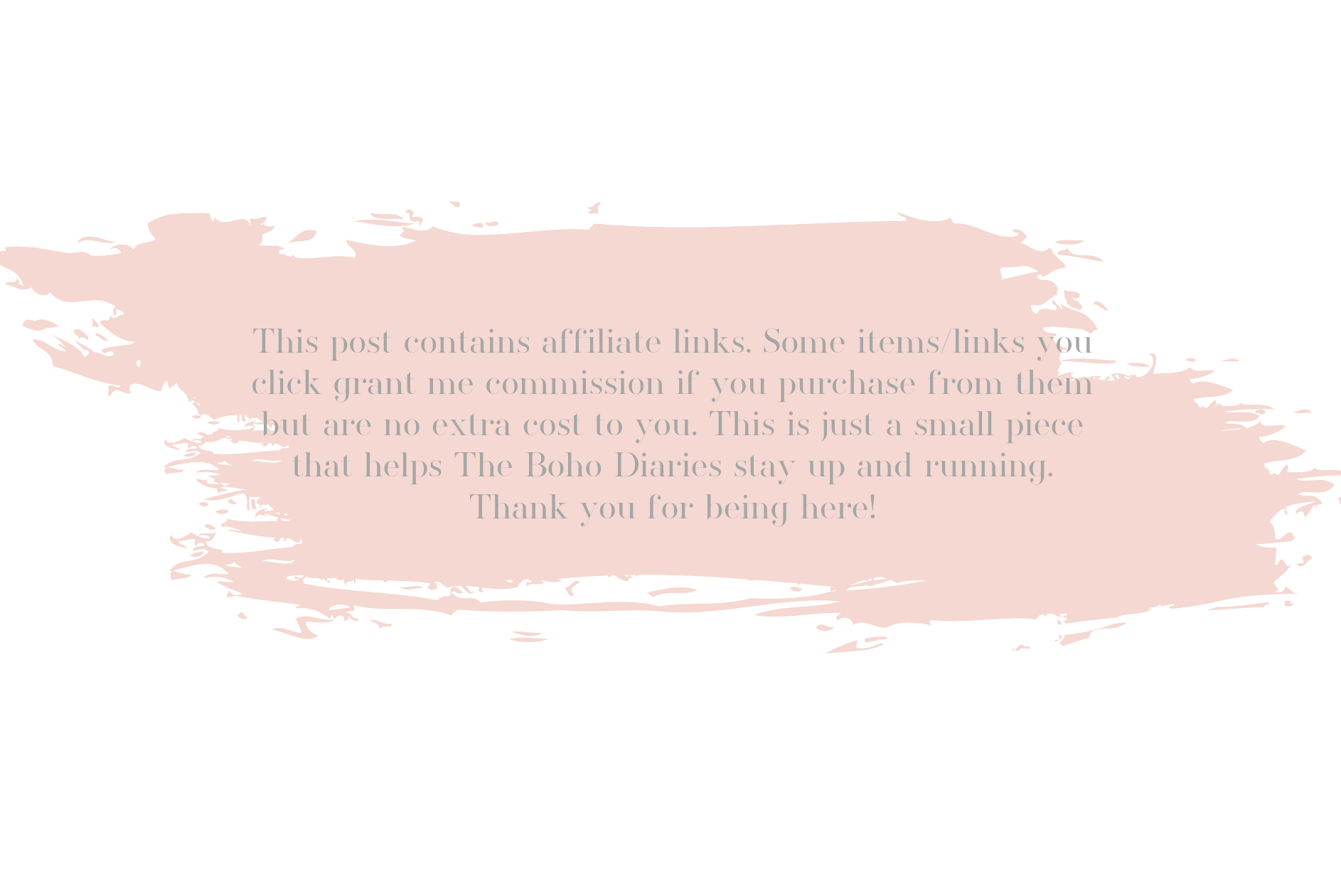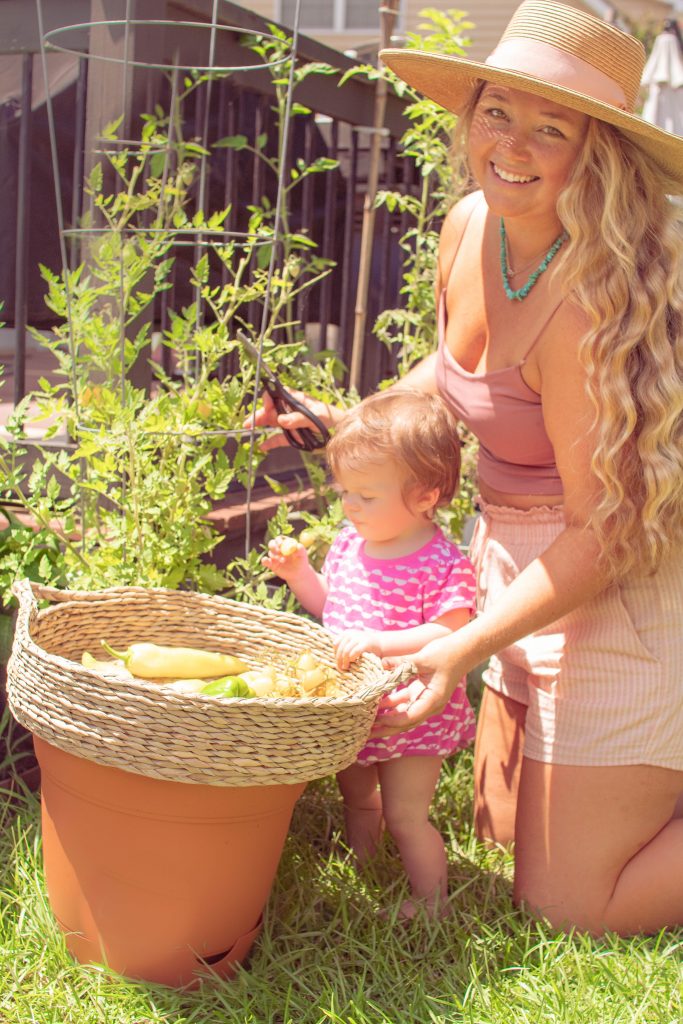 I really don't like to think of the pandemic in terms of silver linings. There is so much tragedy and sadness associated with 2020-2021 that I have a guilty feeling when I think of positive things that came out of it. Last year was not necessarily the first time I had a garden, but it was the first time I had the time to truly dive in head first, research, and use all the correct soils to make it healthy and keep thriving. The cherry on top is having my girls learn right along with me. Last year, Caroline helped with everything. We teach our girls the importance of conservation and loving nature, so any little way I can find to help them feel connected to it I want to make it as fun and exciting as possible.
I started the season by building my own DIY Planter for our herb garden. We grow rosemary, mint, basil, sage, dill, parsley, cilantro, green onion, and a few others. I then was sent this amazing vertical planter from Greenstalk Garden that has been so amazing for our little deck space we have. The one I chose came with 5 layers because I knew we wanted to plant A LOT of different vegetables this summer. Here's a little list of what vegetables we are growing:
Blue Cabbage
Cauliflower
Green Peppers
Yellow Banana Peppers
Carolina Reaper Peppers
Roma Tomatoes
Yellow Pear Heirloom Cherry Tomatoes
Green Beans
Morgan and Caroline planted the first seeds in a little starter kit we found at Lowe's. It was so special to watch her learn about each seed she was planting and rewarding for Morgan to have a little helper. We planted our first seeds for the summer at the end of March-beginning of April and even though they didn't all make it, there are so many that made it into the GreenStalk and are still thriving.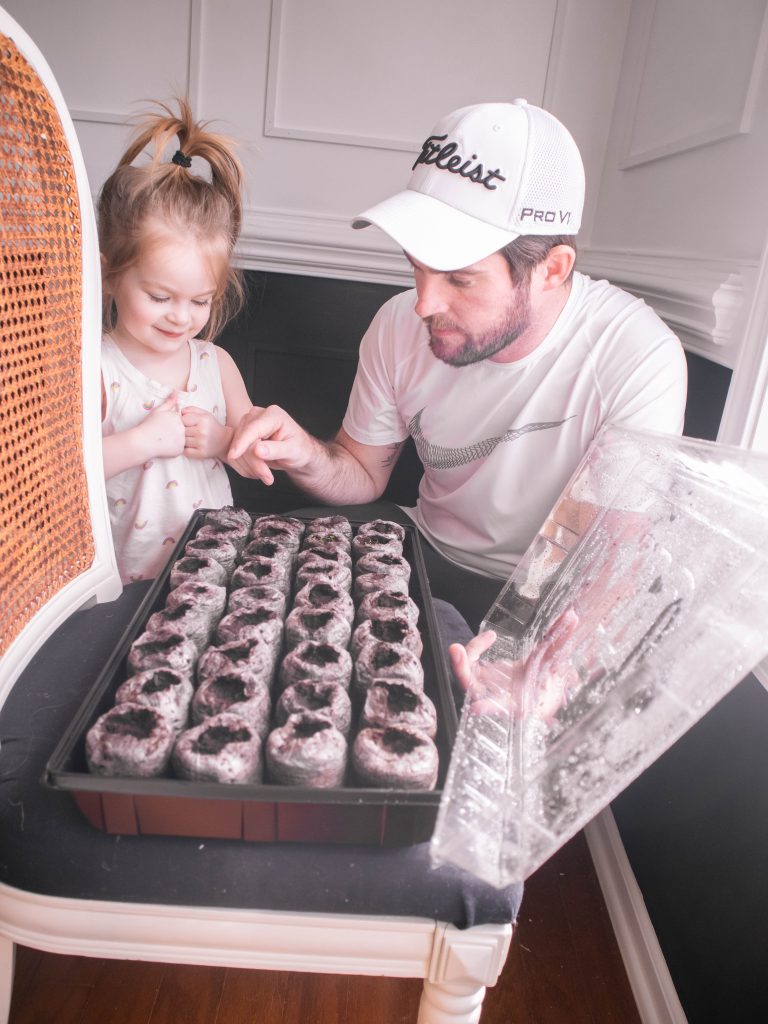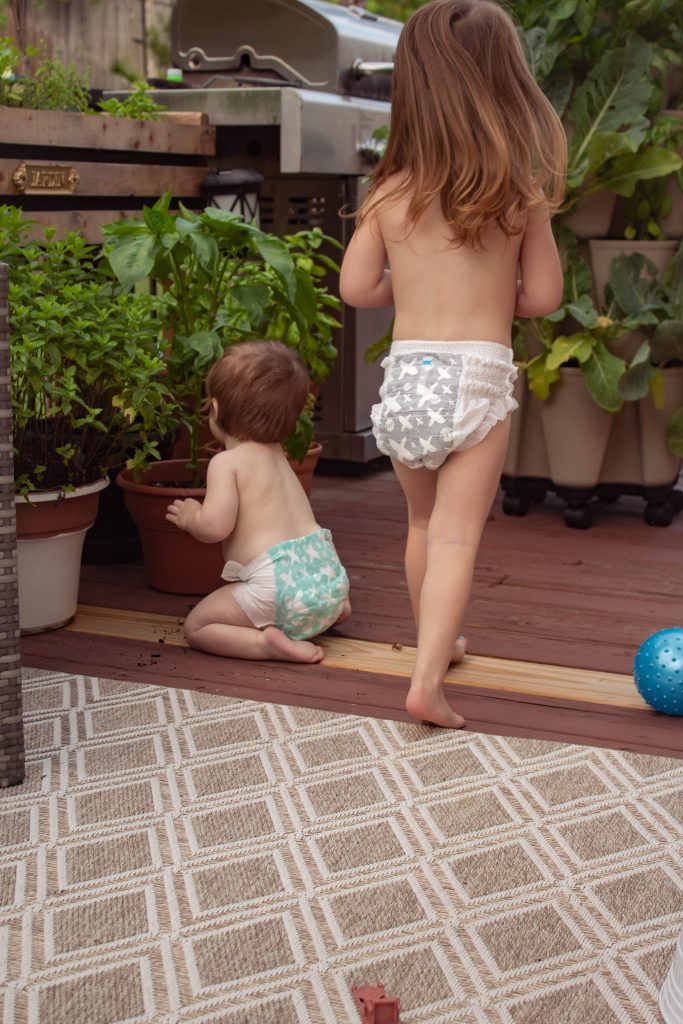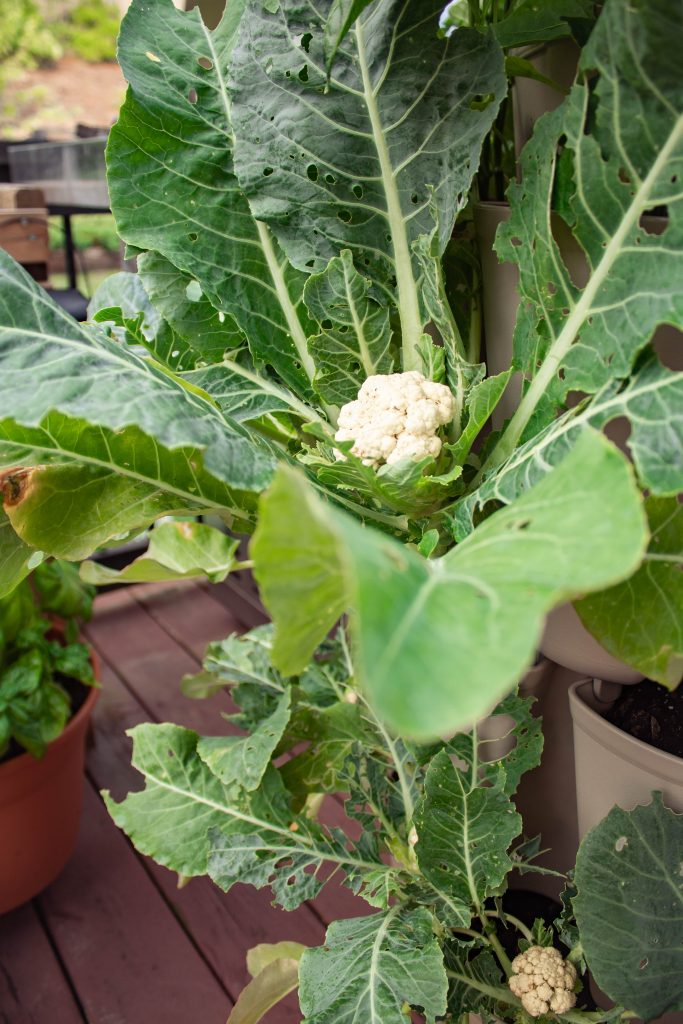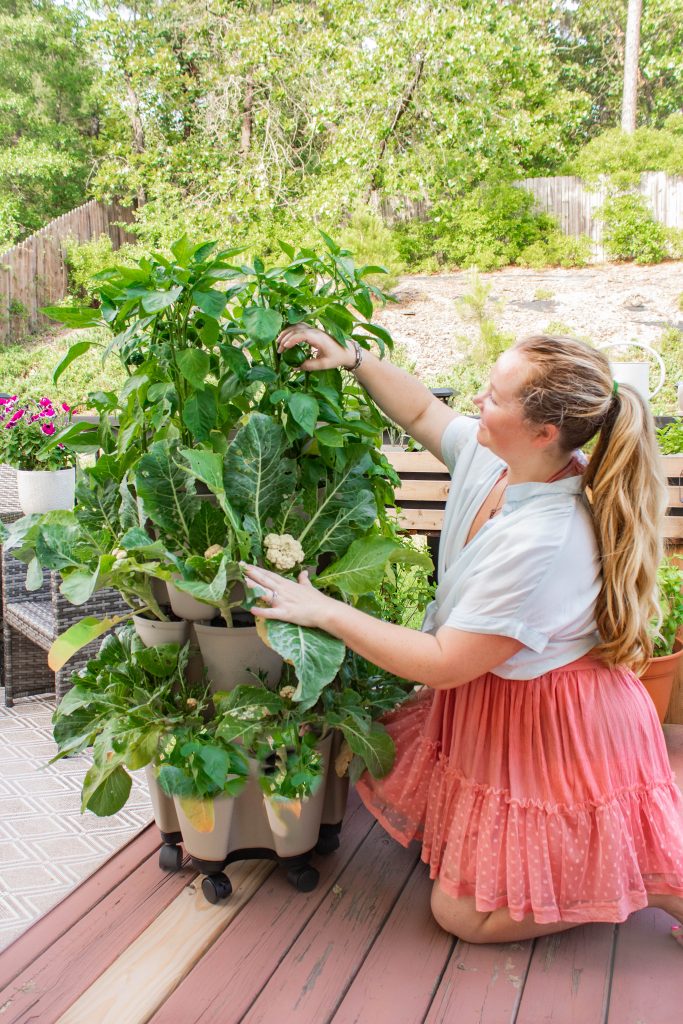 Caroline helped me plant cabbage and cauliflower this year, which was my first time too, and it's been so rewarding seeing them blossom. I have faced a new type of pest this year as well, which have proven to be quite a challenge with these new plants. After a couple different things suggested by IG followers via my stories, I ended up with Sevin dust doing the trick to rid of the little worms, but I'm afraid it affected the cauliflower growth. I'm holding out hope they will bounce back from all the damage the little munchers did. Stay tuned for that update.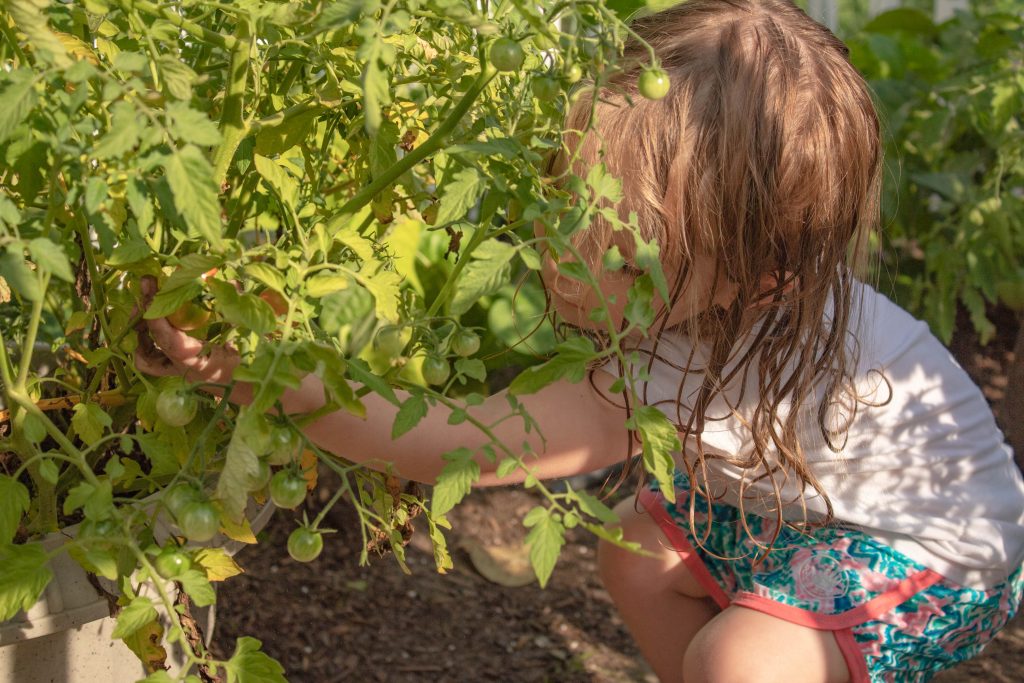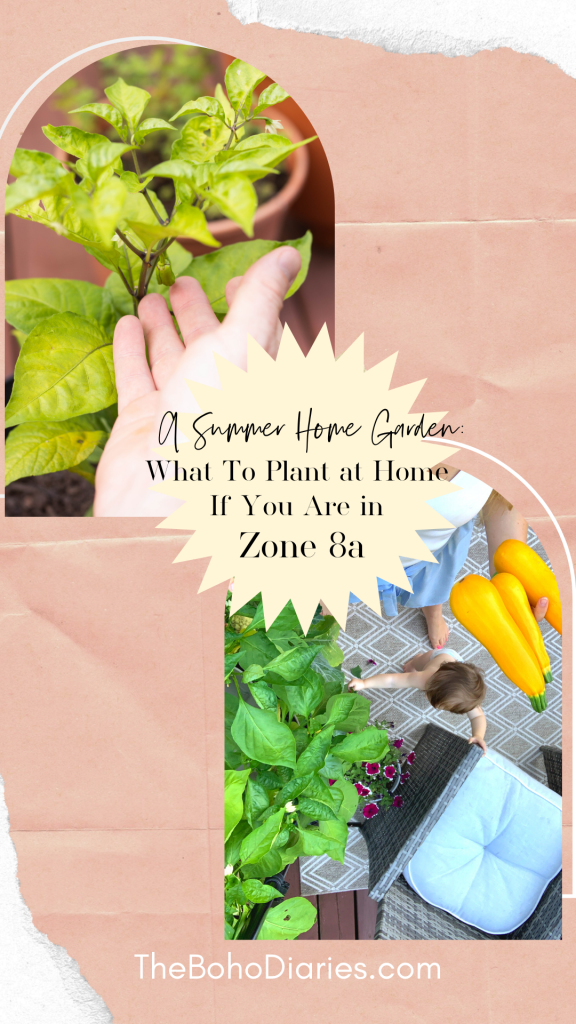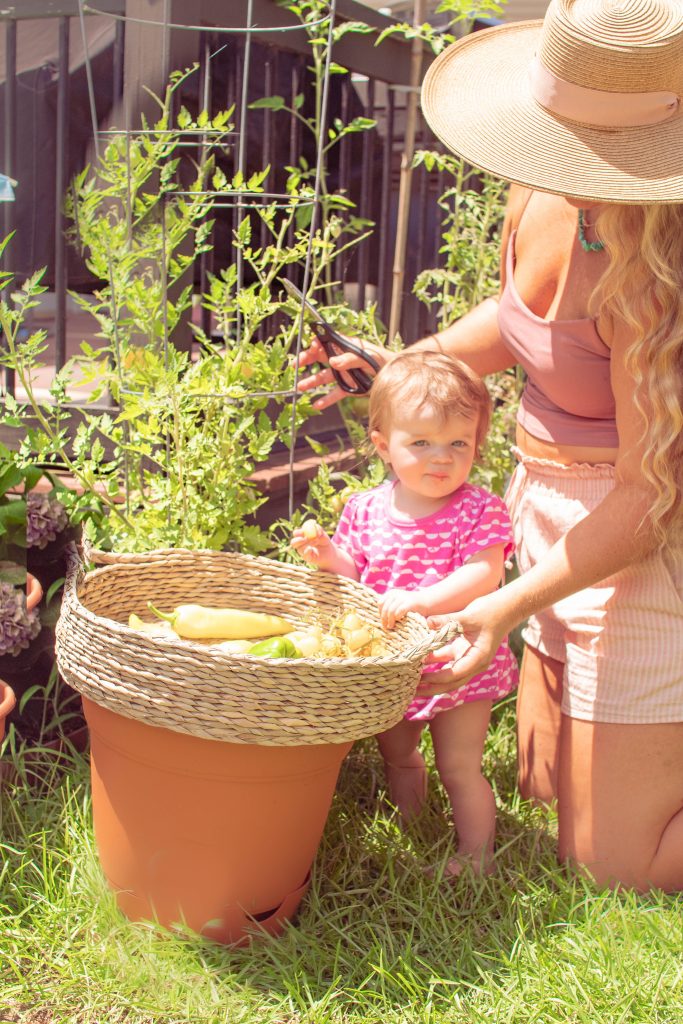 We've already picked a bunch of banana peppers, green peppers, green beans, and lots of cherry and yellow pear heirloom tomatoes. Caroline finds it SO fun to help harvest, and teaching her to pick the best ripe ones is just food for my soul. I can see she takes as much joy in it as I do which makes all the work more than worth it. Morgan threw together a delicious tomato summer salad already, and plans to pickle the banana peppers. But even after we use what we need right now, we still have some to spare, so we plan to donate our excess to Ample Harvest as Bonnie Plants has teamed up with them to provide a way we as a nation can come together and help those in need. 🍅 🫑🥬
☝🏼We are not a wasteful family, we strive to compost as much as we can, use little plastic, grow our own food when we can, and we always end up with a lot more home grown food than we know what to do with. We will be donating our extra veggies to Ample Harvest again this year and I hope you join us! Find your local food pantry through AmpleHarvest.org and donate what you can today, and you can spread the word to help with this by sharing your home gardens and tagging #GrowMoreFeedMore!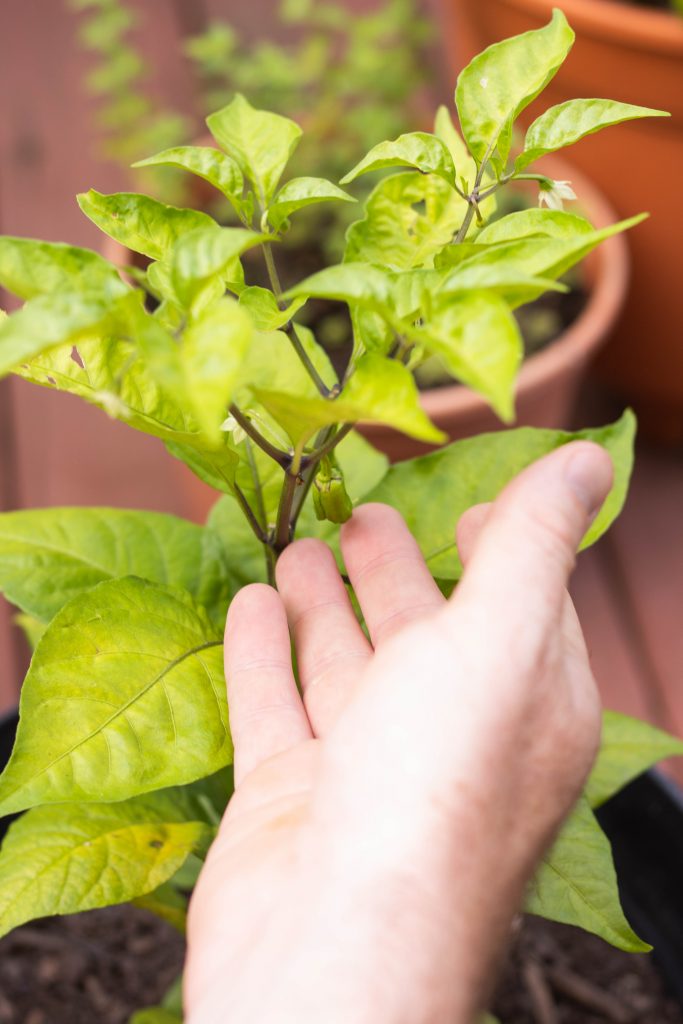 The first thing Morgan thought of to do with the large amount of banana peppers harvest, and our slightly frightening Carolina reaper, he wanted to pickle them! I'm sharing his recipe for super yummy pickled peppers that we enjoy putting on bratwurst, sometimes over tacos, or other exciting dishes Morgan dreams up. Here's what he does to pickle them: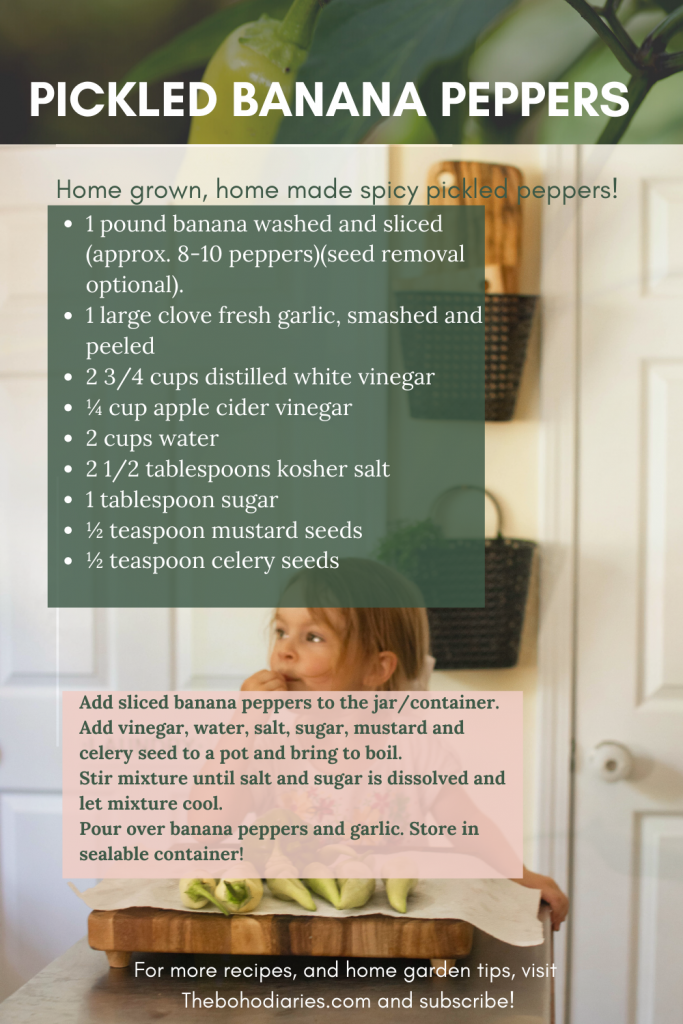 Having a home garden has truly opened my eyes to how much more we could be doing to live a more earth conscious and sustainable life. From composting to providing food for the family, to just boosting my mood by tending to it, having a home garden has changed me in so many positive ways.
I have plans to build up wood planters along our fence line, starting with Caroline's garden that grew by happen stance after we dumped our compost and soil from last year. She now has a large tomato plant and multiple large sunflowers over in her play area so we'll be turning that into her little garden and building more next to them to have even more space for veggies, fruit, and flowers growing next year!
Have you been growing anything this year? I am hoping that I can change over to planting for fall soon, as I want to try my hand in pumpkin growing and other seasonal items for my zone 8a home. And can I just say, I literally just found out this year about "zones" and what they mean.. haha I'm telling you guys I have learned SO MUCH! This is a great post that I found that gives a lot of great information on what to plant and when if you're in the zone 8 area like me. I'm hoping it's not too late to grow my first pumpkin but I'm going to give it the old college try!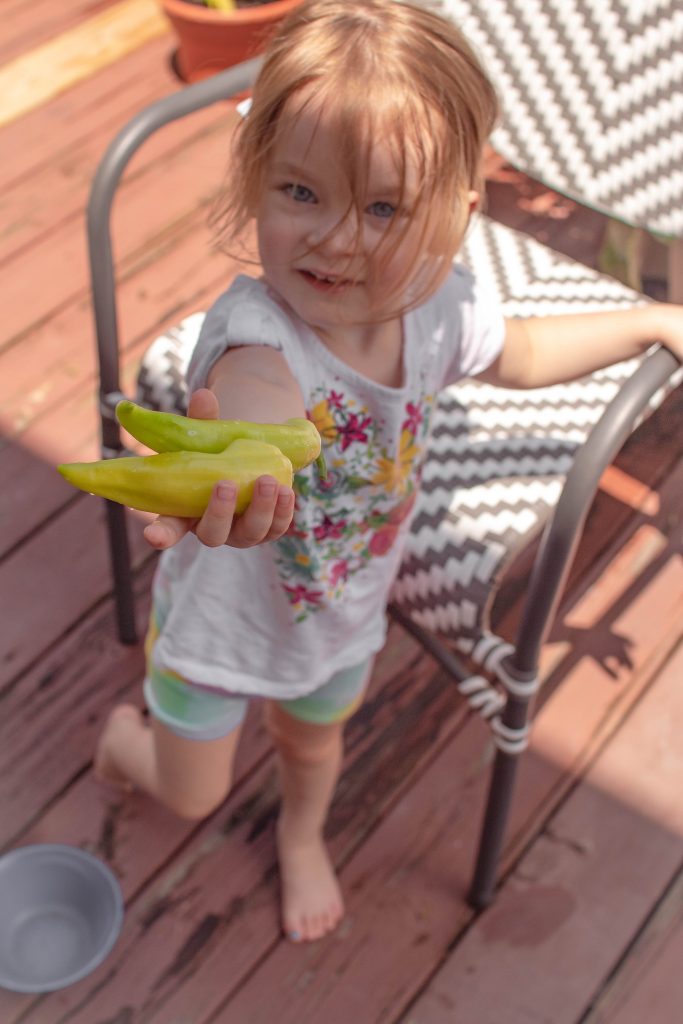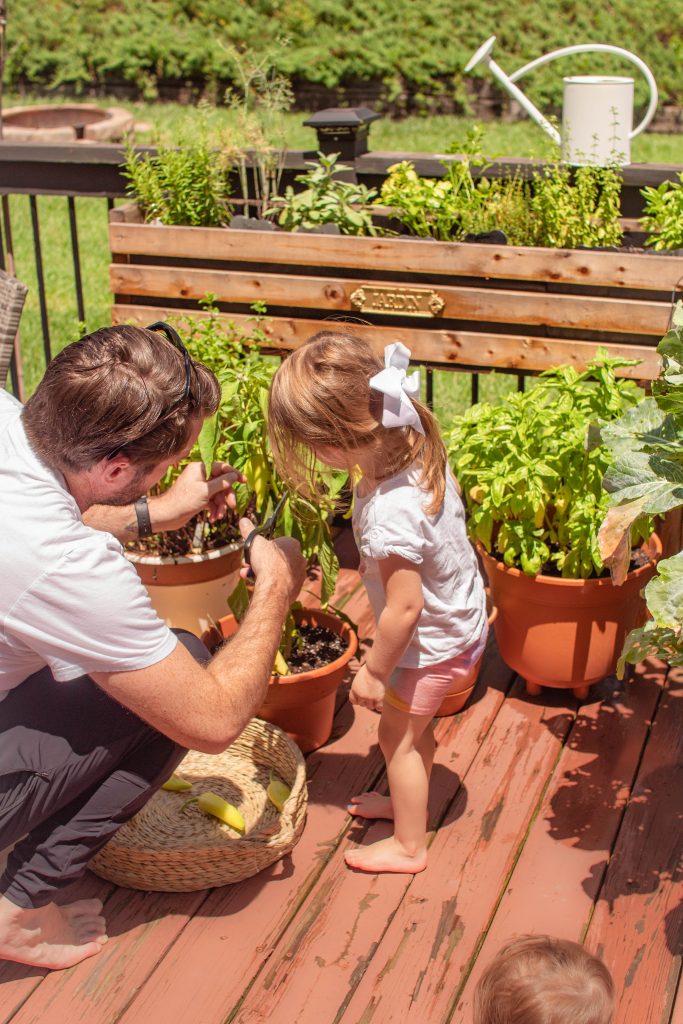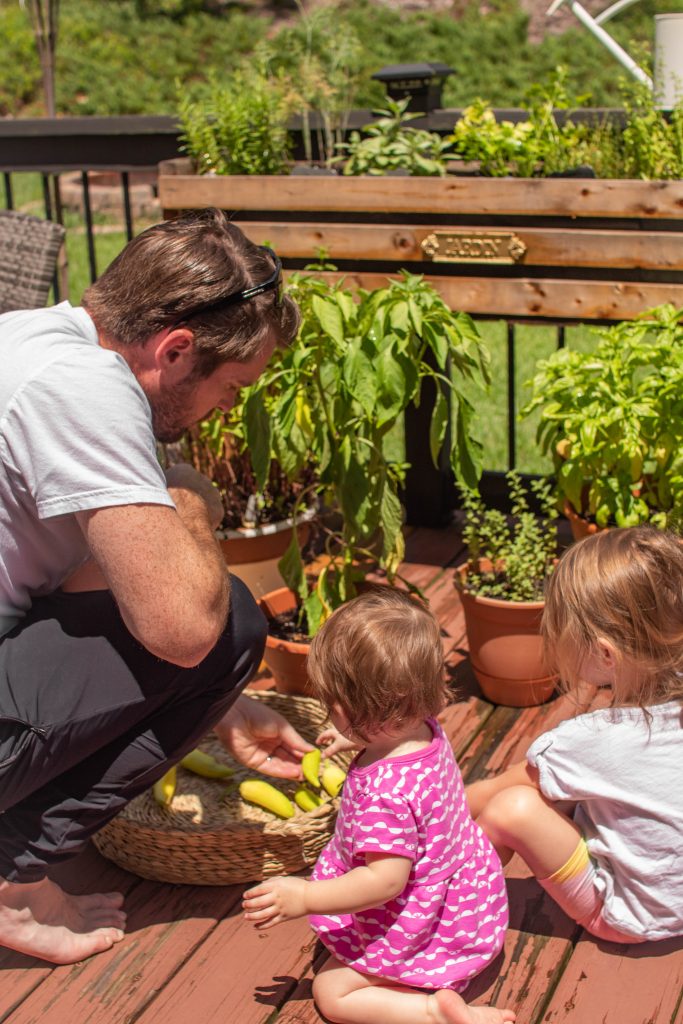 As you might be able to tell from these pictures, we love growing our garden as a family, and even though Caroline may have to be told 50 times what a ripe tomato or pepper looks like, and Ellowyn might have to be told to stop eating the dirt at least 5 times while we're out there, it's all one big learning process, and I believe when you do things like this as a family it forms a special bond, one that I hope my girls never forget and take with them to their future families.
I would love to hear about your garden experiences! Let's be garden buddies! <3