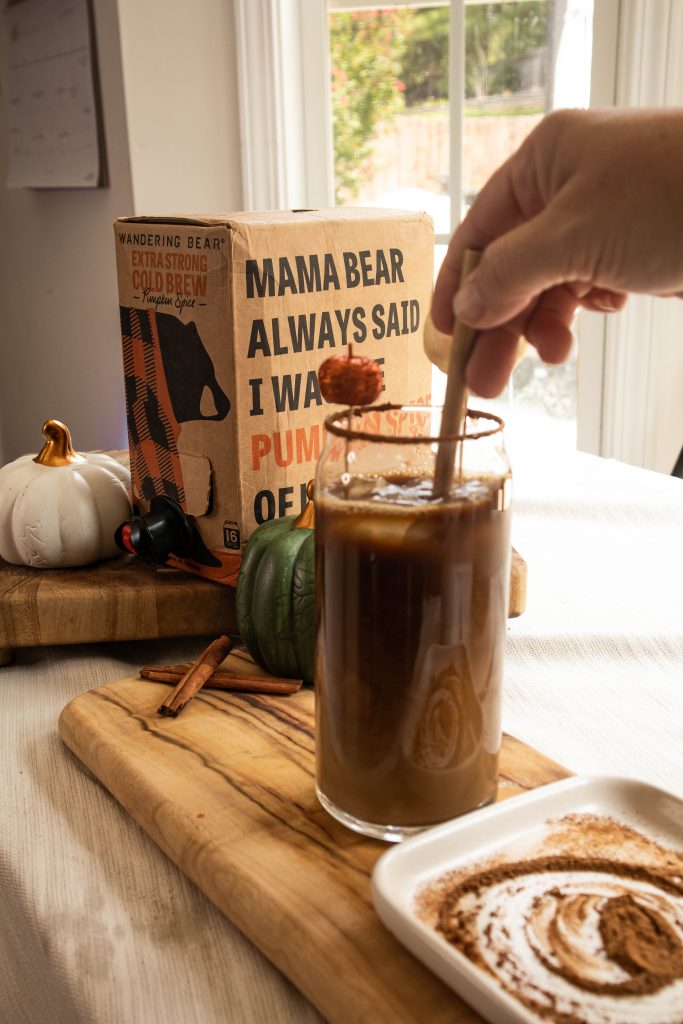 Wandering Bear Cold Brew Coffee: The Ultimate Refreshing, Energizing, and Healthy Beverage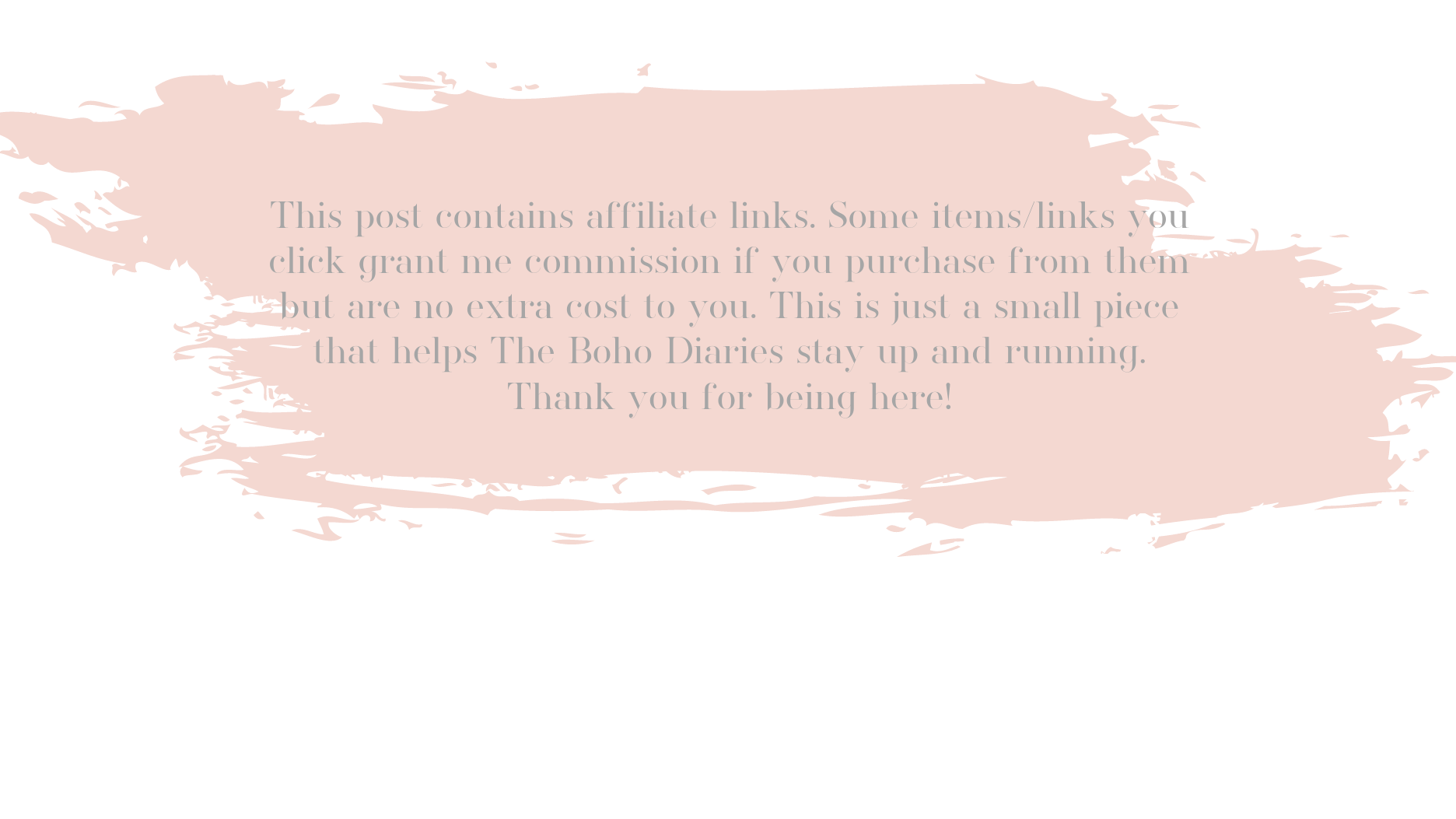 The summer is coming to an end which can only mean one thing, pumpkin season is upon us! Among all of the pumpkin themed things to come, pumpkin spice coffee is my absolute favorite! As a work at home mom of two, I am an all day coffee drinking machine. I am so thrilled to be partnered with Wandering Bear Company for the release of Pumpkin Spice Cold Brew this season! I am sharing a delicious Cold Brew Pumpkin Spice Coffee Recipe you will want to drink all autumn long!
If you haven't yet heard of Wandering Bear Coffee, this exceptional cold brew coffee brand is redefining the way we enjoy our favorite beverage. With its smooth taste, numerous health benefits, and innovative approach to brewing, Wandering Bear Cold Brew Coffee is sure to become your new go-to drink! Get $5 off all orders $50+ with code 50OFF50 at Wandering Bear!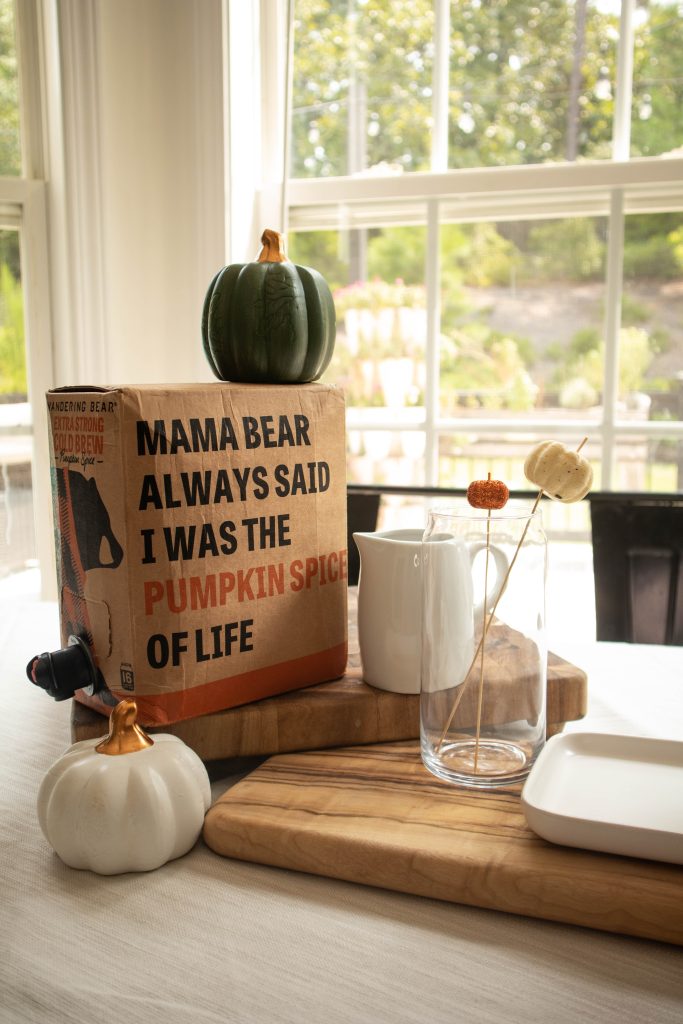 ---
Cold Brew Pumpkin Spice Coffee Recipe You Want For Fall
is easy and can be made with items that are probably already in your refrigerator and spice cabinet.
---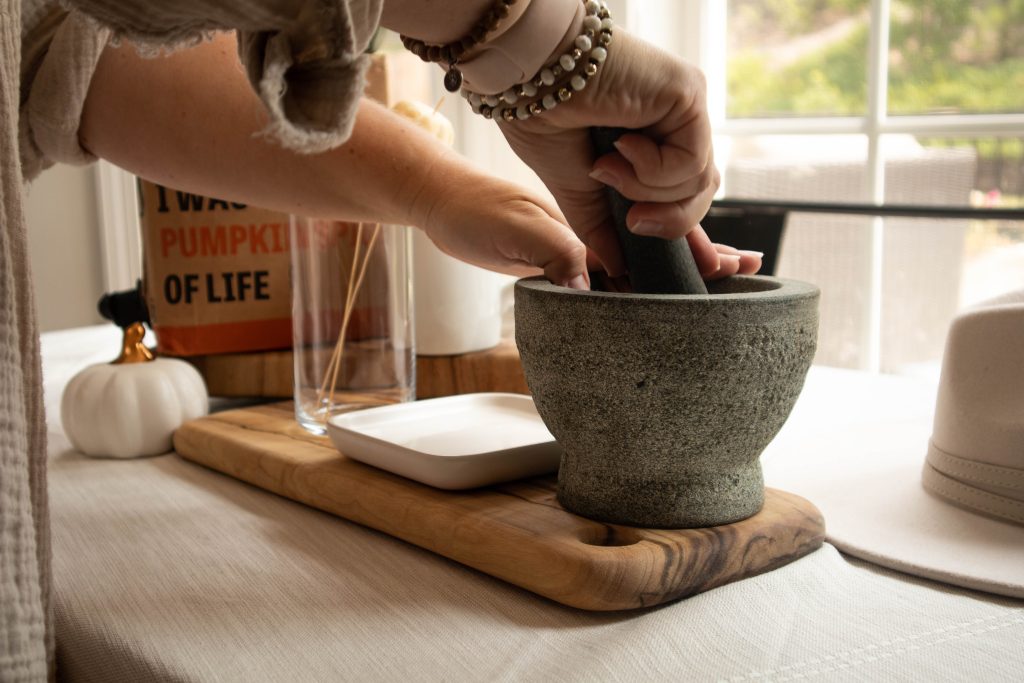 Cold Brew Pumpkin Spice with Cinnamon Coffee
Ingredients
Chobani Vanilla Creamer
McCormicks Pumpkin Spice
Cinnamon
Ice
Directions
If you are using fresh cinnamon, start by grinding it down. Once you get 1 tsp, add it with 1 tsp of McCormick's Pumpkin Spice on a small plate
Wet the rim of the glass and turn the glass upside down on the plate with the spices to cover the rim completely.
Pour 5 oz of Wandering Bear Pumpkin Spice Cold Brew coffee into the glass.
Add 1 oz Chobani Vanilla Creamer
Add a dash of cinnamon
Fill the rest of the glass with ice and stir vigorously.
Enjoy!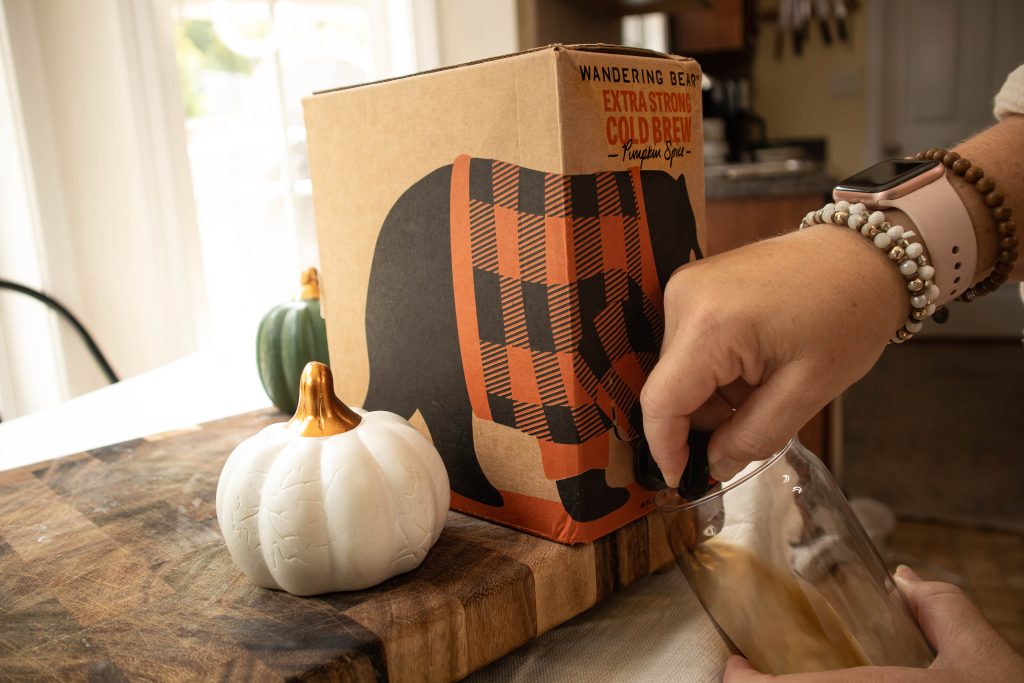 ---
One of the most significant advantages of Wandering Bear Cold Brew Coffee
is its unparalleled convenience. With their ready-to-enjoy packaging, you can indulge in the rich flavor of cold brew coffee without the need for any brewing equipment or lengthy preparation. The Cold Brew on tap goes right in the refrigerator and has a convenient spout for easy refills throughout the day. It is the best when I need a refreshing pick-me-up! I am extremely glad to have found Wandering Bear Company because I do not know how much longer I could stand my own attempts at cold brew (AKA the hot coffee turned cold because #momlife).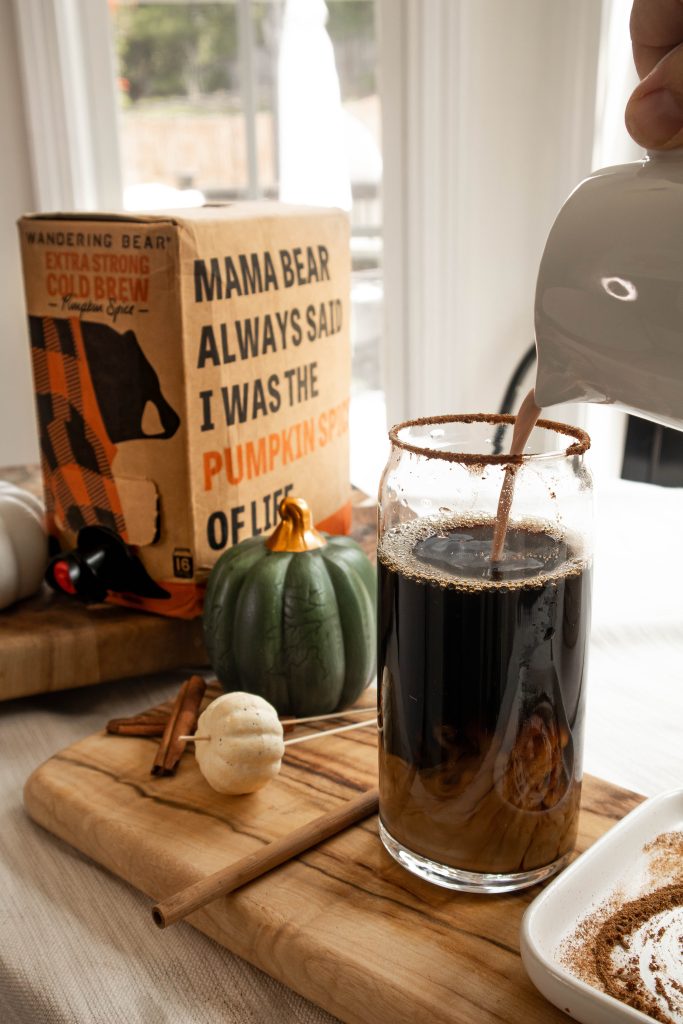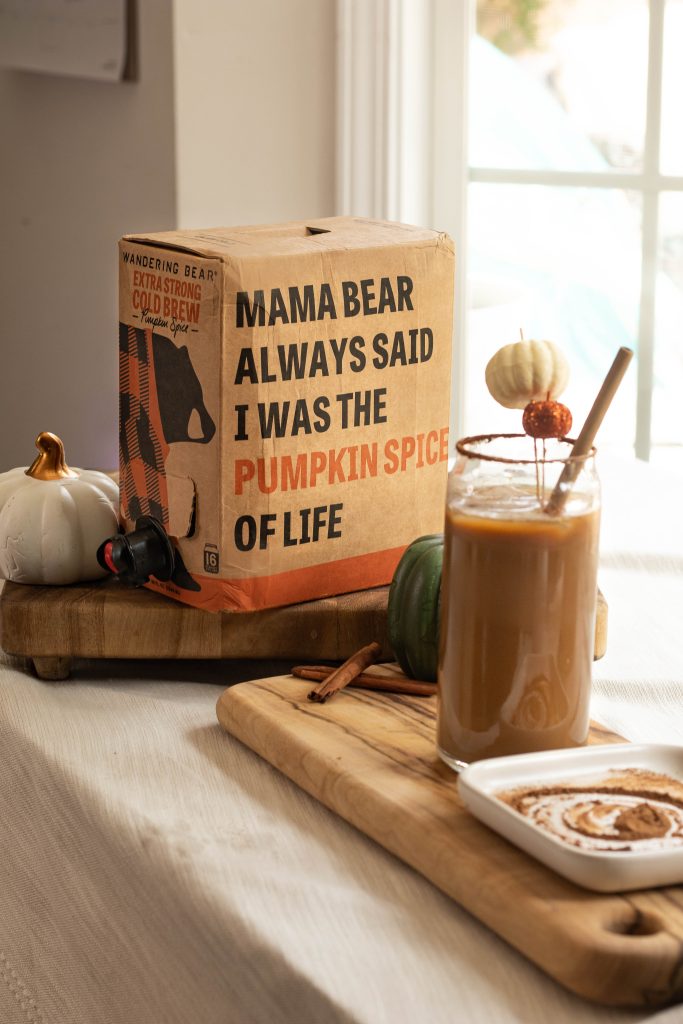 There is a long list of reasons why you should give Wandering Bear Coffee a try. Wandering Bear masterfully crafts its coffee using 100% Arabica beans, sourced from the best coffee-growing regions globally. The beans are freshly roasted to perfection, preserving the natural oils and intricate flavors.Wandering Bear takes sustainability and social responsibility seriously. The company strives to minimize its environmental impact by using recyclable and reusable materials in its packaging. It also prioritizes sourcing coffee beans ethically, ensuring fair wages and sustainable practices for the coffee farmers. The coffee can be kept at room temperature until opened, and has no preservatives or additives, and is Keto Friendly, Paleo Friendly, and Vegan.
I look forward to fall and welcome all the pumpkin spice things to come! Bring on the sweaters, boots, scarves, and easily accessible pumpkin spice on tap in my fridge! Wandering Bear Pumpkin Spice Cold Brew box is the way to curb that pumpkin craving this fall. You can save 10% by subscribing to Wandering Bear Coffee and receiving your box right to your door every month. Click the image below and order your cold brew box today! Get 10% off site wide at Wandering Bear with code WANDERING1O.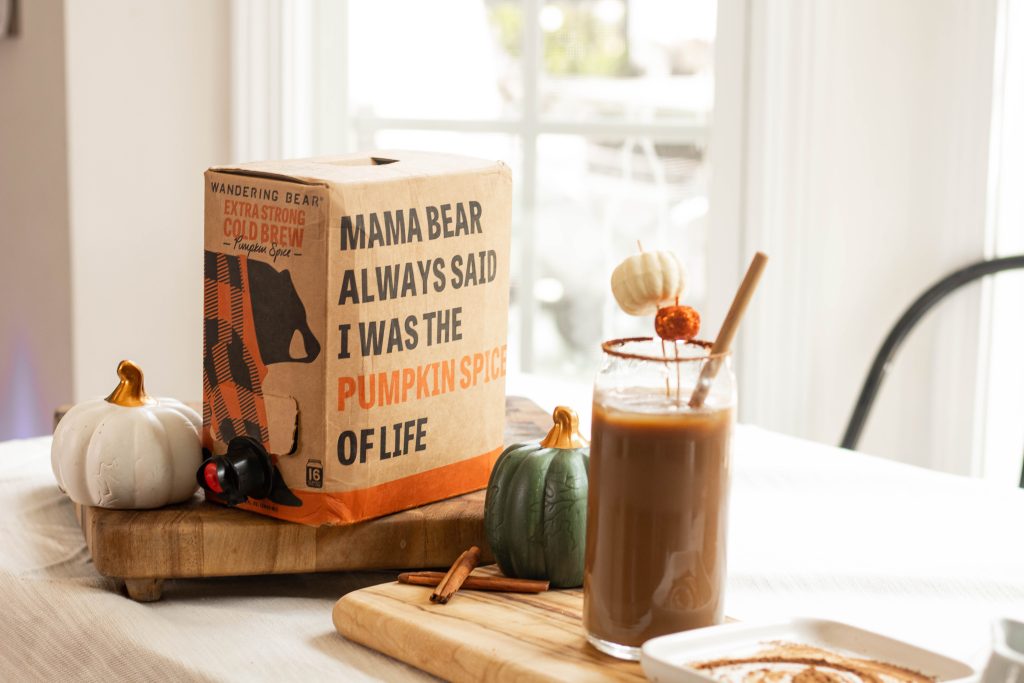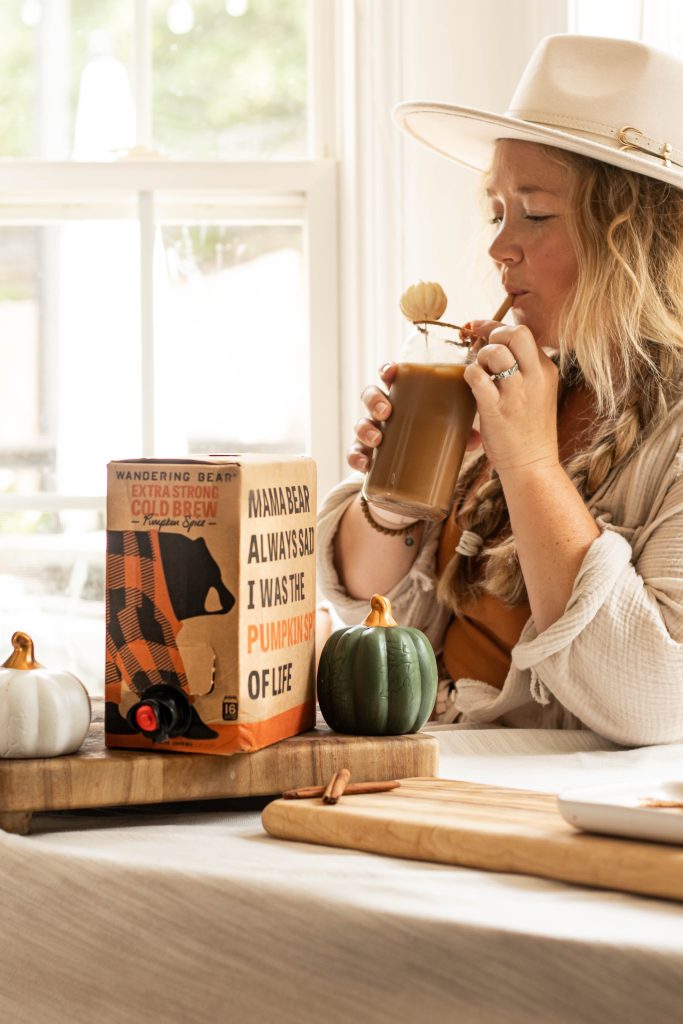 ---