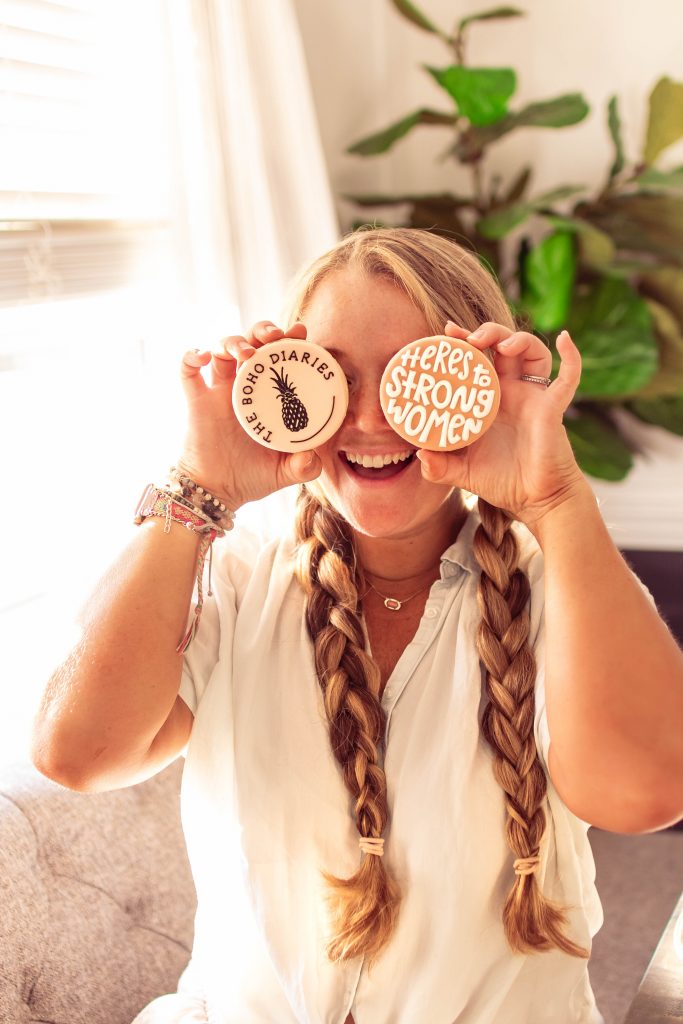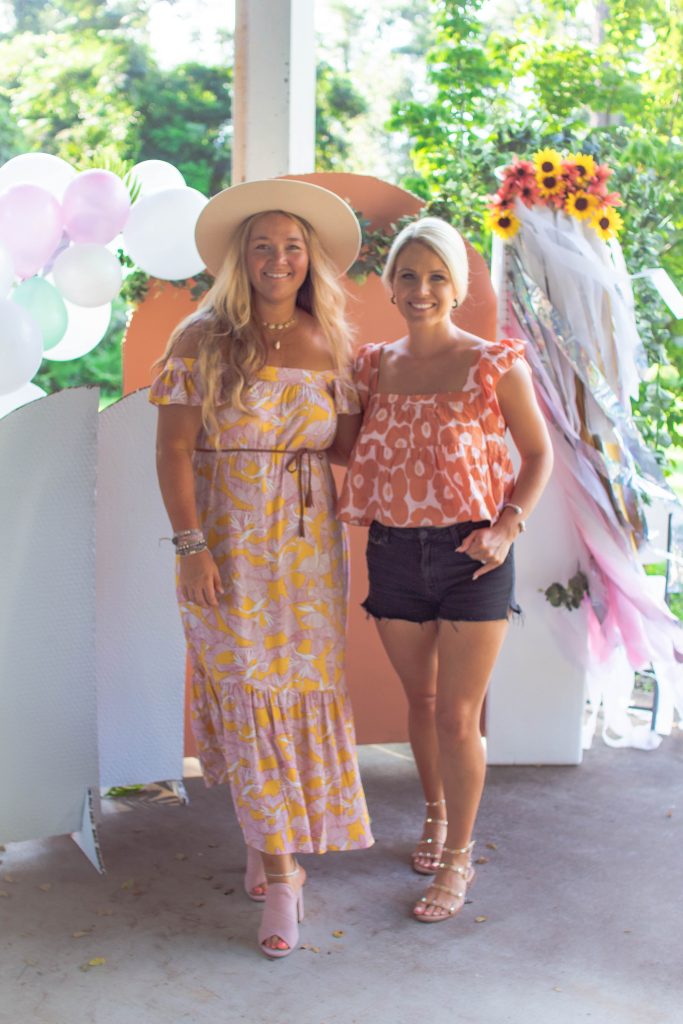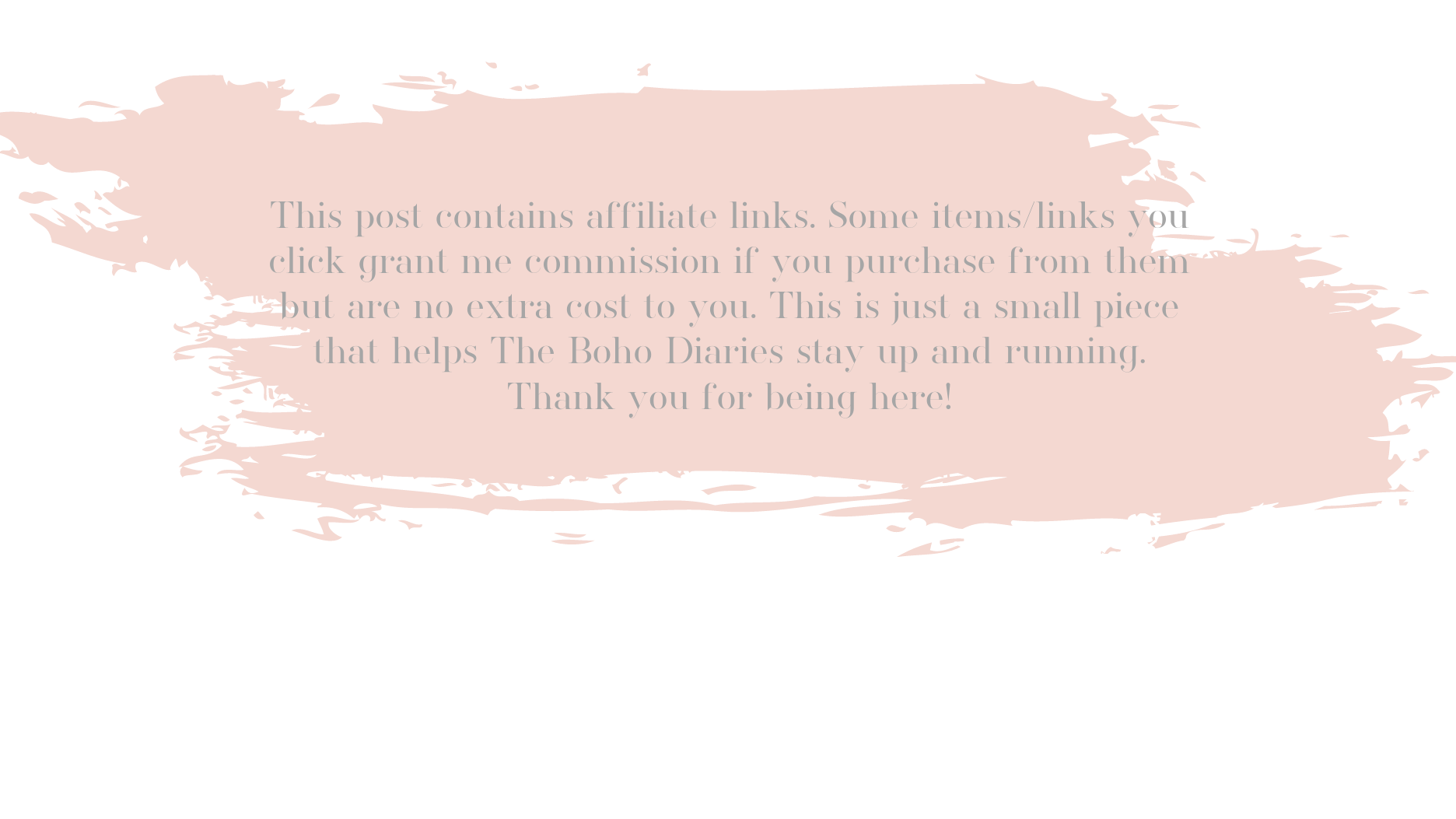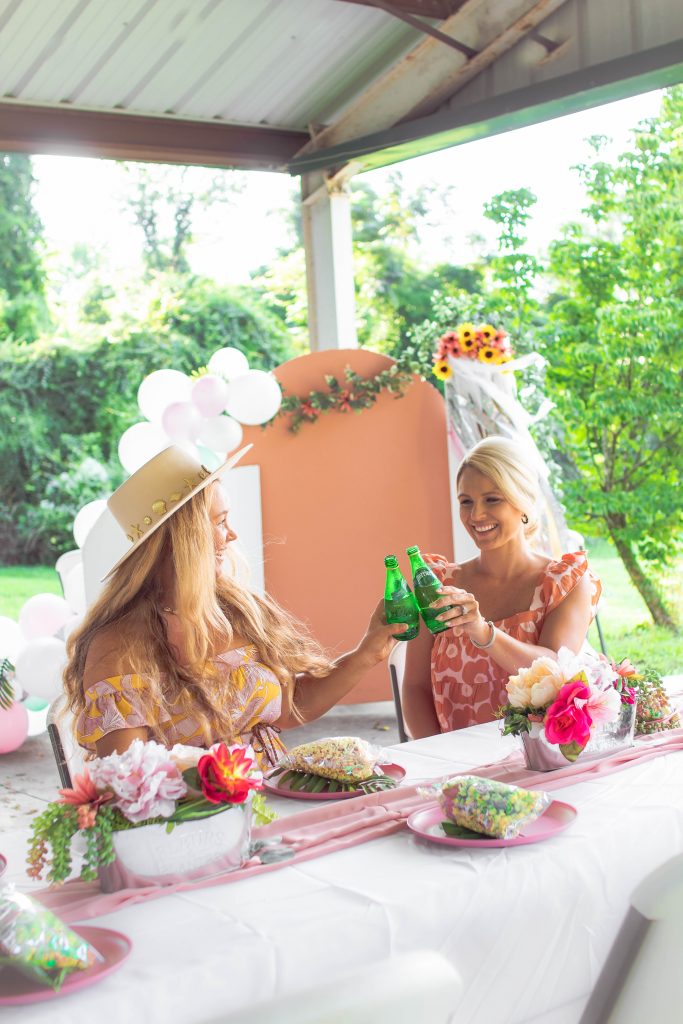 This is kind of a funny post for me. It's not necessarily a happily ever after post, but more of a learn-as-you-grow ever after post. Ever since I started my blogging journey I have built such an immense online community of fellow creatives and, built friendships around Instagram DMs and story mentions. During my years of building my channels and coming into what has become The Boho Dairies, finding the right support system is a large part in pushing me to be better everyday and serves as motivation to keep going. I have built it through networking locally, and joining groups on Facebook with similar niches and content style. Sharing my DIYs, style, and parties are such a gigantic passion of mine, but I've come to find that there was something more I felt was missing, and that is sisterhood. That being said, it takes a lot of courage to make the move and organize a meeting of the minds with the women you only know through messages, static posts, and stories. And let me tell you, this story may not end joyfully, but I am still proud of myself for taking the leap. This is the tale as old as time of "if at first you don't succeed, try try again."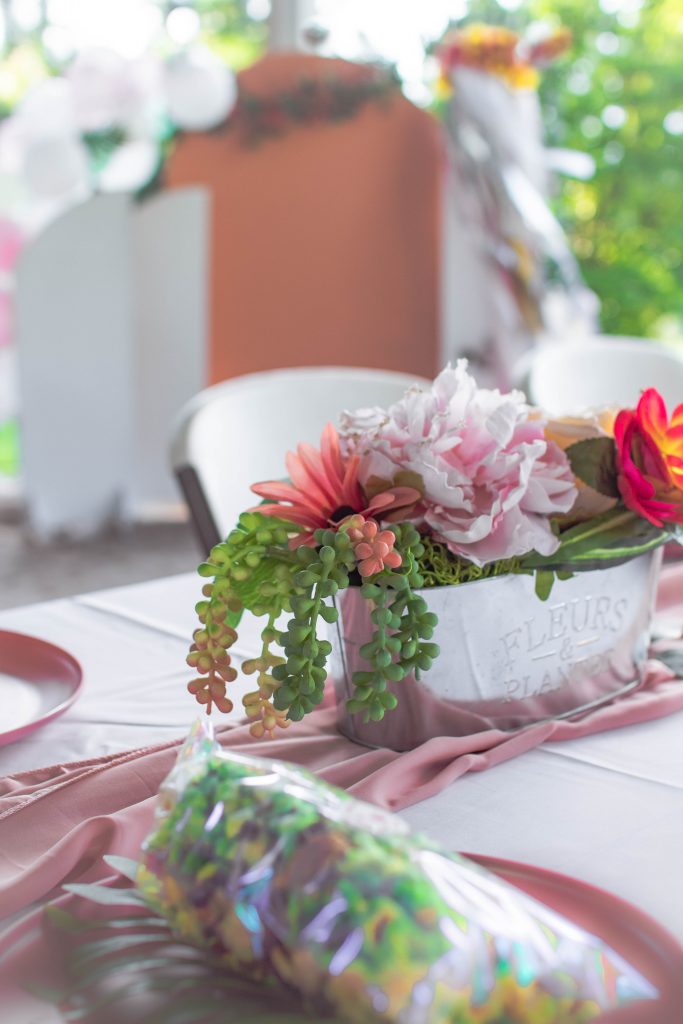 I first want to recognize the AMAZING local vendors who helped me put together such a beautiful spread for the meet-up. When I approached them I was so nervous because I have a HUGE passion for helping support local businesses where and when I can, and I knew this would be such a great opportunity to get more eyes on their products. Thank you to Hot Sugar Pop for providing the ever-so-delicious popcorn treats for all the guests! They were individually wrapped in iridescent goodie bags, and went perfectly with the decor.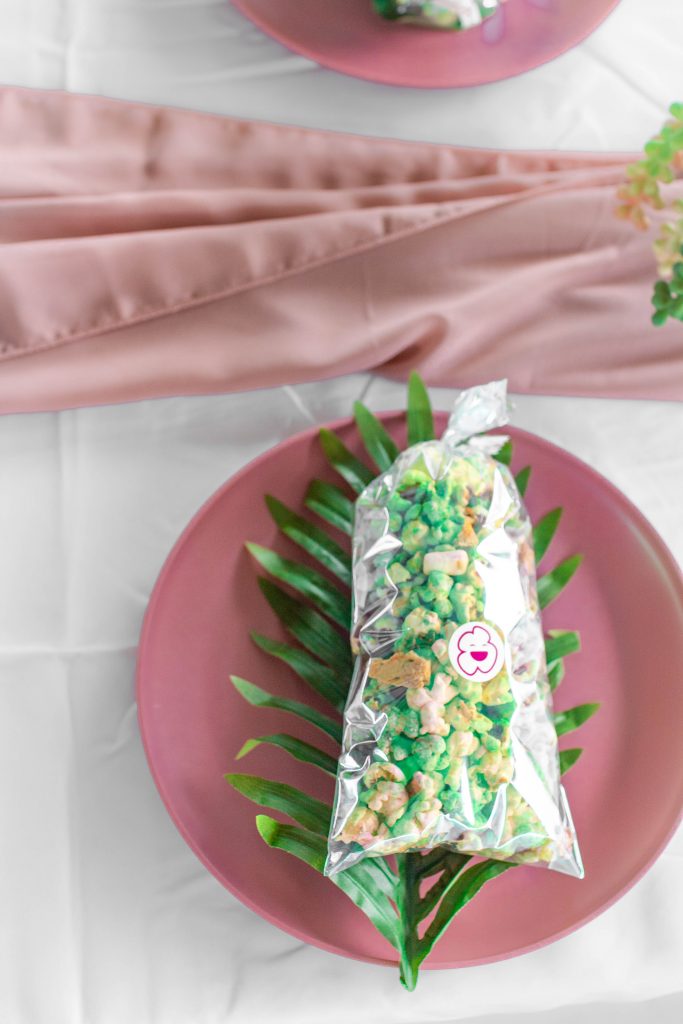 The gals over at Turner Lane Store and A Bit of Carolina provided the sweetest little goodie bags filled with treats from their stores. I am so excited to use the Balsamic glaze from Turner Lane on something very yummy soon!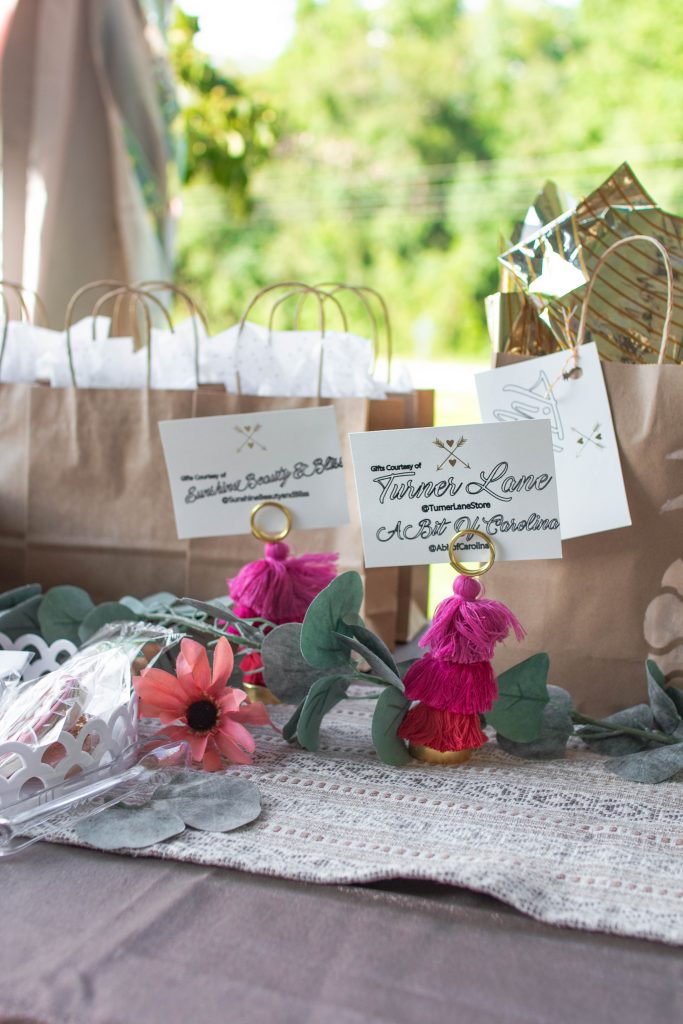 My FAVORITE ladies over at Sunshine Beauty and Bliss supplied the cutest sample bottles of their amazing Sundazed Sunless Tanner Mousse. I am hooked on this self tanner, and when you want to try some, or book anything with SBB, use code NICKI10 when booking to receive my ambassador discount! Brittany, the owner, is the sweetest soul and she knows beauty and wellness so if you're in the area you should absolutely stop in her shop and get pampered! See the coveted rapid spray tan featured on yours truly in all of these pictures!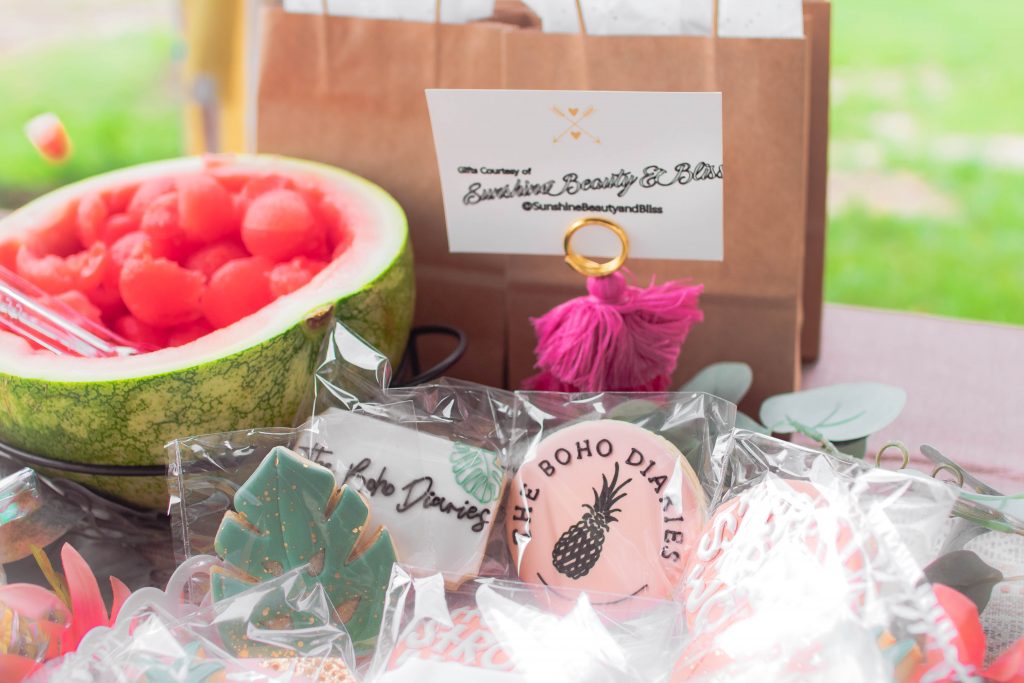 Even though the RSVP'd guest list trickled to almost none on the day of, I persevered, and through it all know that I gave it my all and there was nothing more I could have done to fix that outcome. Of course my bestie was there by my side supporting me and she just started her own blog so go check her out at SamanthahParrish.com! I also was so happy to meet one of my "Insta-friends" Telisha who is just as beautiful outside as she is in, and an amazing photographer so go check out her stuff @Blessedwithtwins. This was a hard lesson about what coordinating events can cost you, and I guess I can say I'm glad I got one of the worst case scenarios out of the way early on (insert laughing emoji with sweat brow).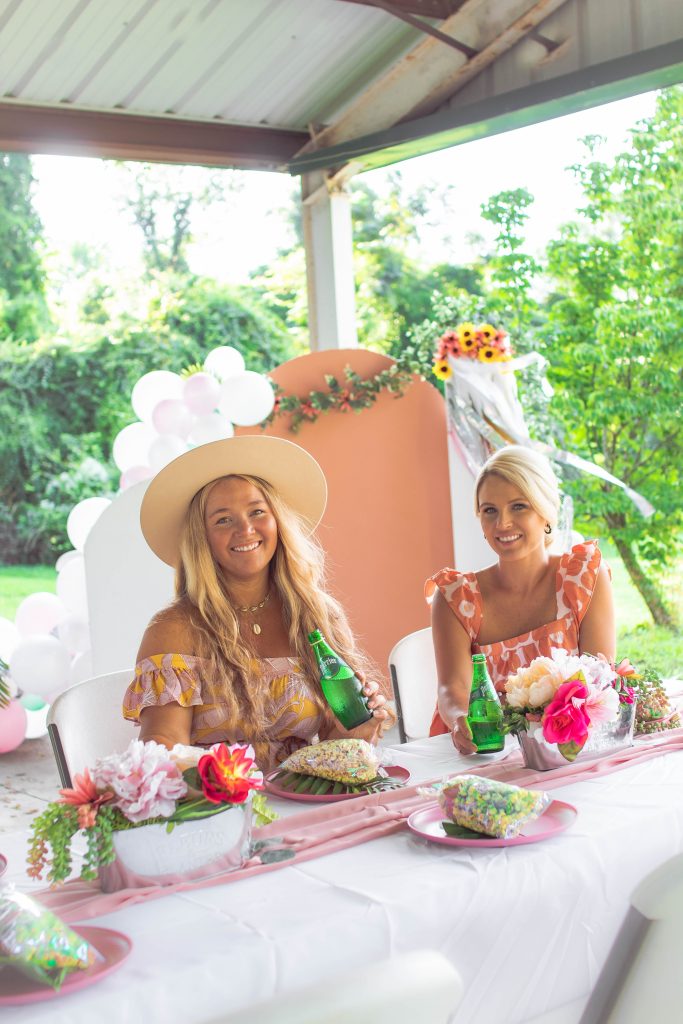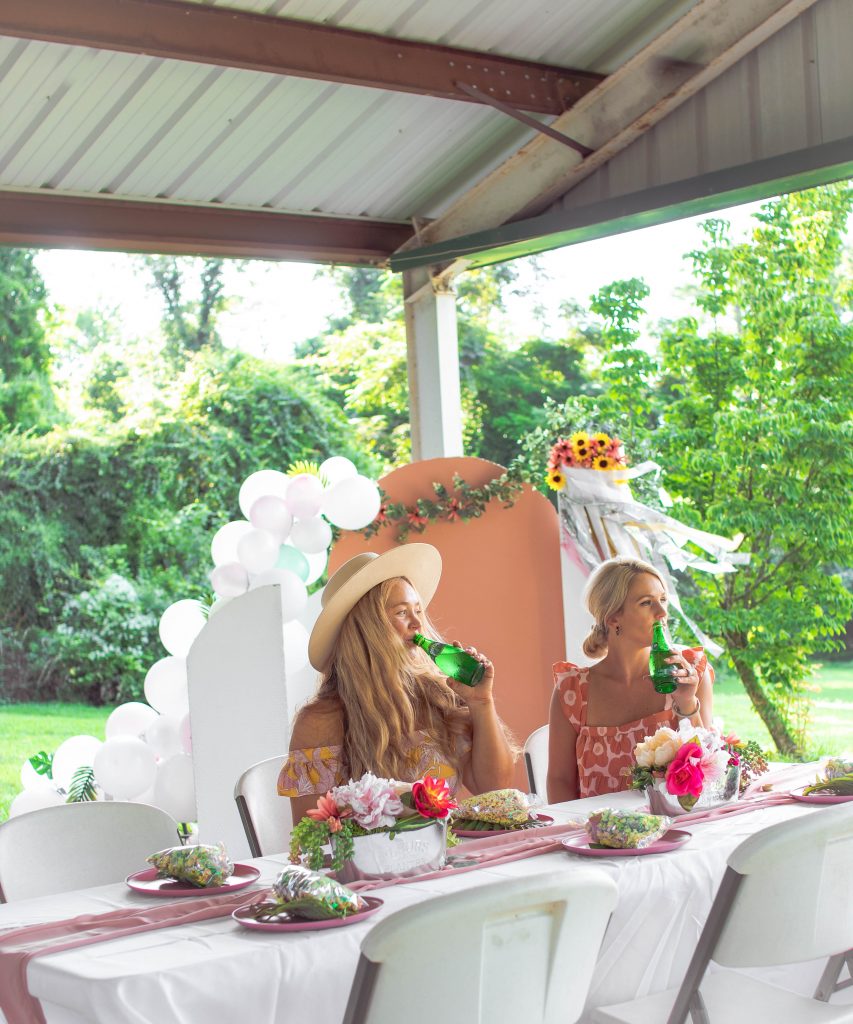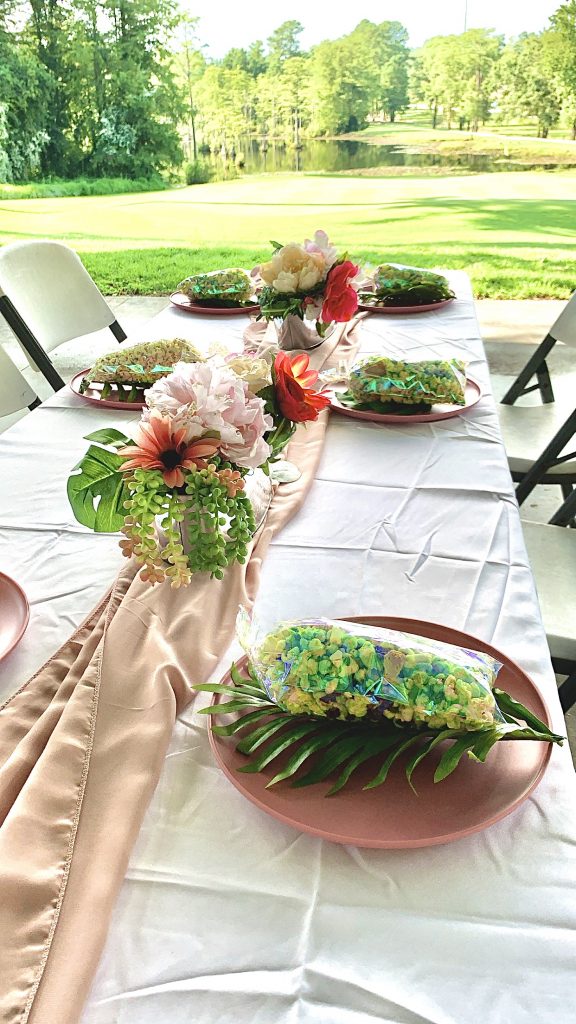 I also want to thank the Cypress Lakes Golf Course crew for allowing me to use the awning on Hole 1. That view is so perfect for a fun gathering and I will surely be back to use it soon!
With the title being what I came up with, "What To Do When Your Planned Event Doesn't Go According To Plan" I feel I should offer some advice here on how I handled the situation, what I did to overcome, how I carried on, etc. etc… Honestly, I wasn't about to throw myself a pity party and that IS NOT the purpose of this post at all. As RSVP'd guests started dropping out days before, I really started getting nervous, mainly because of the promises I had made to the businesses that donated gifts, as they were to be mentioned in stories and possibly posts of the guests. I thought about rescheduling, but there were still enough guest that RSVP'd coming and everything was planned and ready to go.
Then the day came, I was sweating to death I think all day, barely ate anything, so excited and nervous at the same time. From the day before through hours before the event I got text after DM of guests sending their regrets. Let me know tell, I am Mrs. Positivity, Mrs. Optimistic, Mrs. Happy go Lucky even when the going is rough, but a huge brick wall of disappointment and embarrassment just covered me about 30 minutes after the start time of the event. It was in that moment I decided my pity party moment was over and I was going to make the most out of my hard work. So what I can offer is this:
When your event doesn't go to plan, you suck it up and pivot. You did NOT work your tail off to sit and wonder what you did wrong because at the end of the day, you organized, decorated, supplied food/drink, even gifts for your guests, had many RSVP, and none show, well know you are not alone! When people RSVP and don't show up they should be the ones embarrassed, not you, and it sucks that as the coordinator of it all it feels like your fault, it isn't sis. Those that did come (including Morgan) were so supporting, so uplifting, and I chose to lean into that and just have fun with it.
This certainly will not stop me from organizing something again. How exactly to get invited guests to stick to their yes's will be a challenge but one I am excited to take on. At the end of the day, my passion lies with inspiring joy and independence for everyone through DIYS, loving yourself as you are, and being the best parent you can be. This is just another form of building confidence and independence around who I truly am to the core, and if anything, my events can only go up from here! 🙂
It may be nerve wracking, but I will always so just go for it!