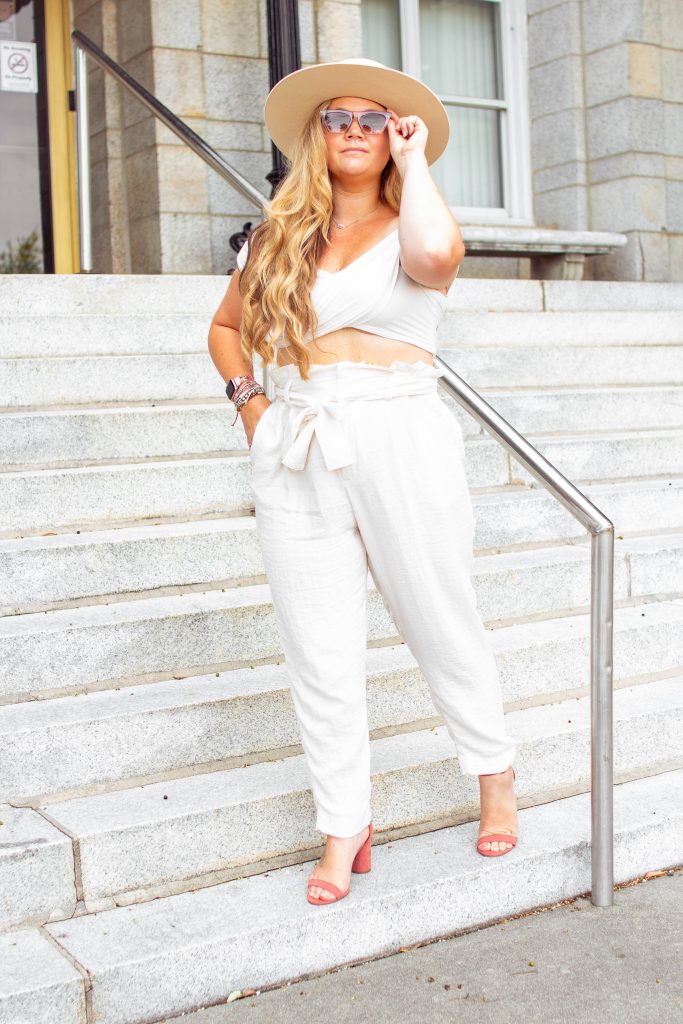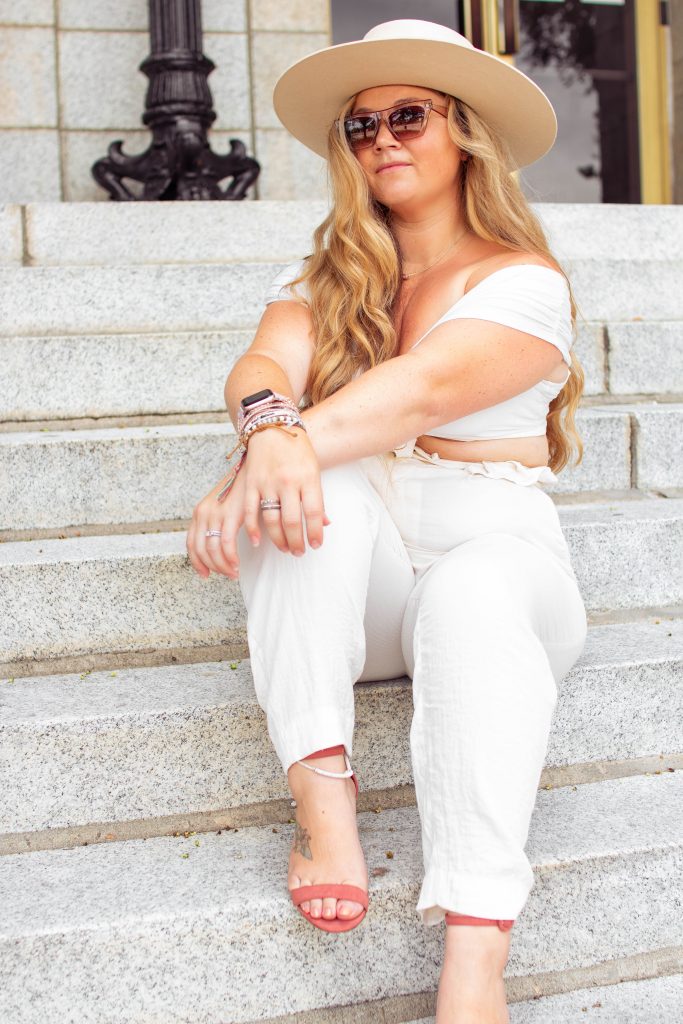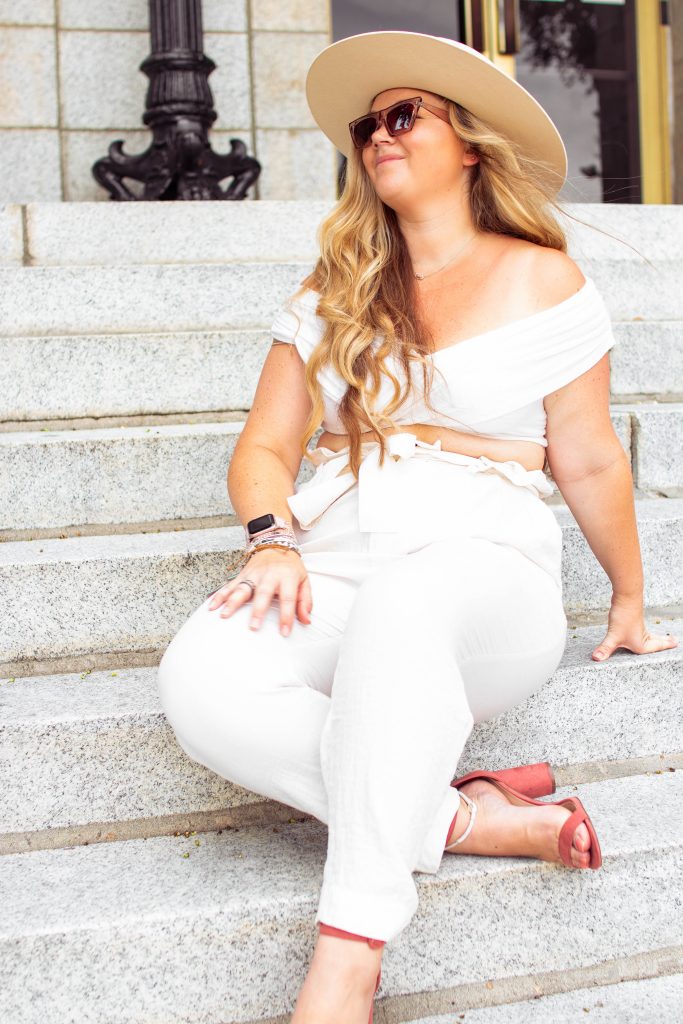 Who wears white after Labor Day? I definitely don't stay binded by fashion law that at some point considered wearing white after Labor Day was a faux pas. The closing summer weeks means end of summer parties, which usually, and most always includes the coveted all White dress code themes. Are you a follower of the fashion faux pas? You don't wear white after Labor Day? I'm truly torn because it really only pertains to white bottoms, as white dresses and shirts are fully acceptable year round. What do you think? I say let's all wear white bottoms the week after Labor Day and see if anything crazy happens.
I've put together a look that could cater to the curvy style or tall slim style, because these high-rise paper-bag linen pants were made to be worn to a night out. They're so comfortable and could easily be worn to work as well. Throw on a cute white crop top and add a muted color heel and you're ready to party. Of course I had to finish my look with my favorite wide brim hat. All of these items and my favorite accessories are linked for you. Do you have any all white themed parties coming up?
---
---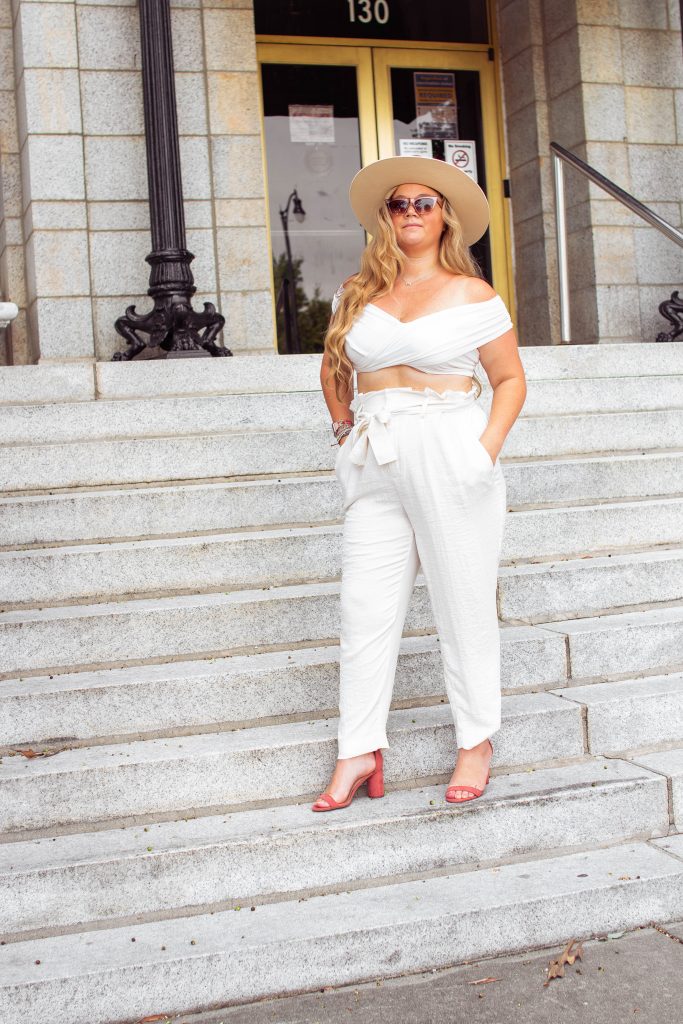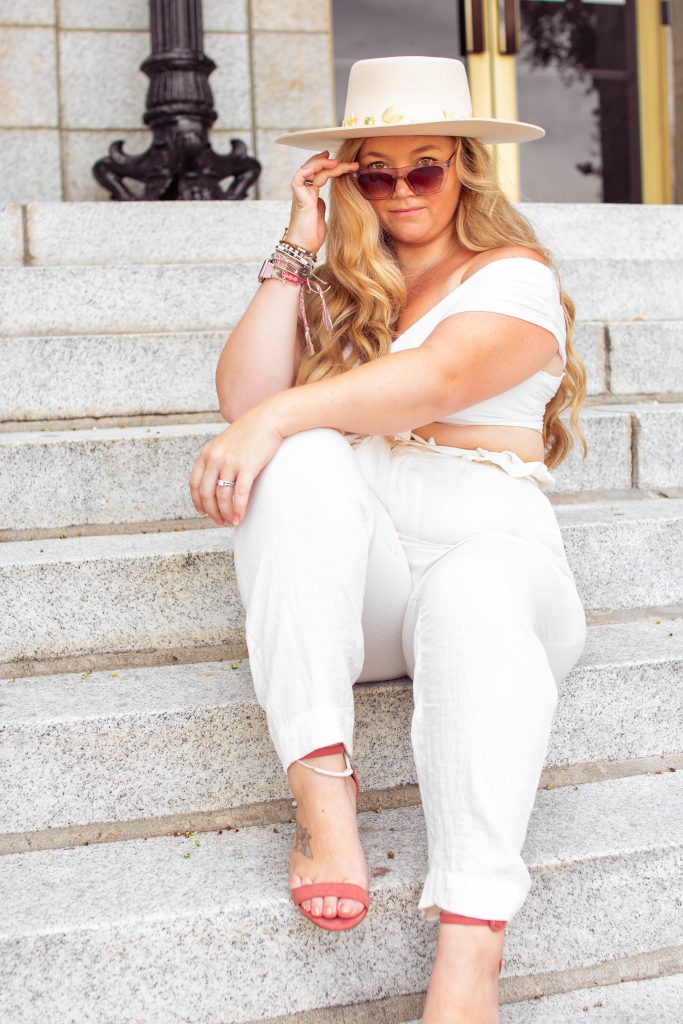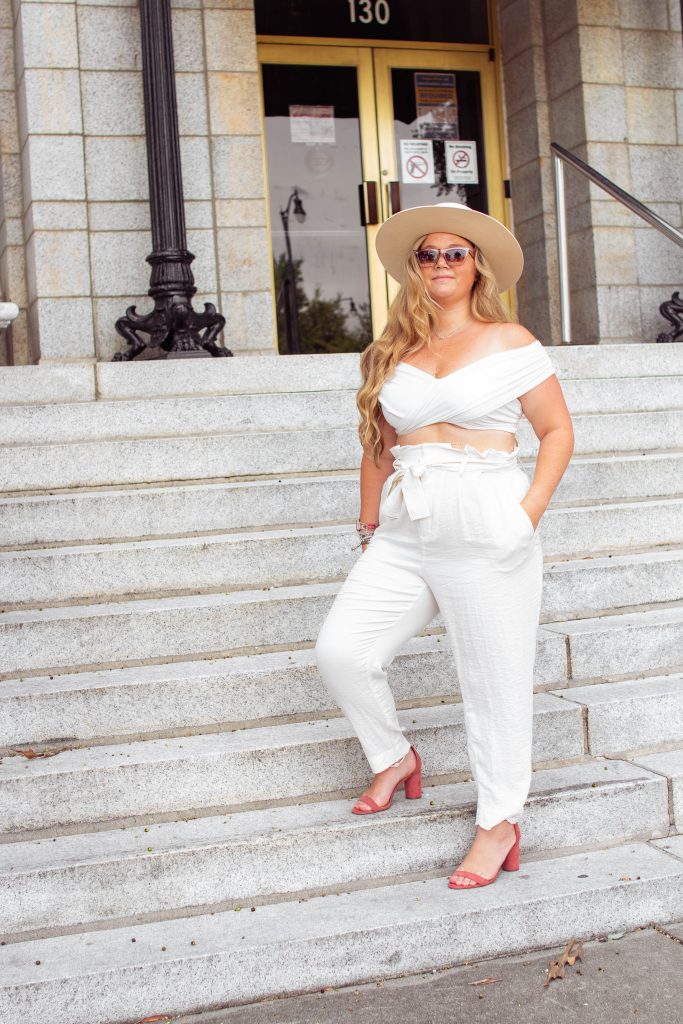 I took these shots downtown Fayetteville by myself with my favorite, Trippy (my tripod). I setup my DSLR and used the remote on my Canon app on my phone and got creative. It always starts out a little awkward but I truly love it. And I wanted to shout out to the girl who drove by in the blue car and slowed down to shout "You look awesome girl! You are workin' it!" It sounded sincere and moments like that are what we all need to aspire to give each other in this world. So girl in the blue car, if you so happen to read this, thank you for the boost of confidence. Keep spreading that joy out there!
All White Look