This post is sponsored and hosted by RV On The Go and Thousand Trails. All thoughts and opinions are my own.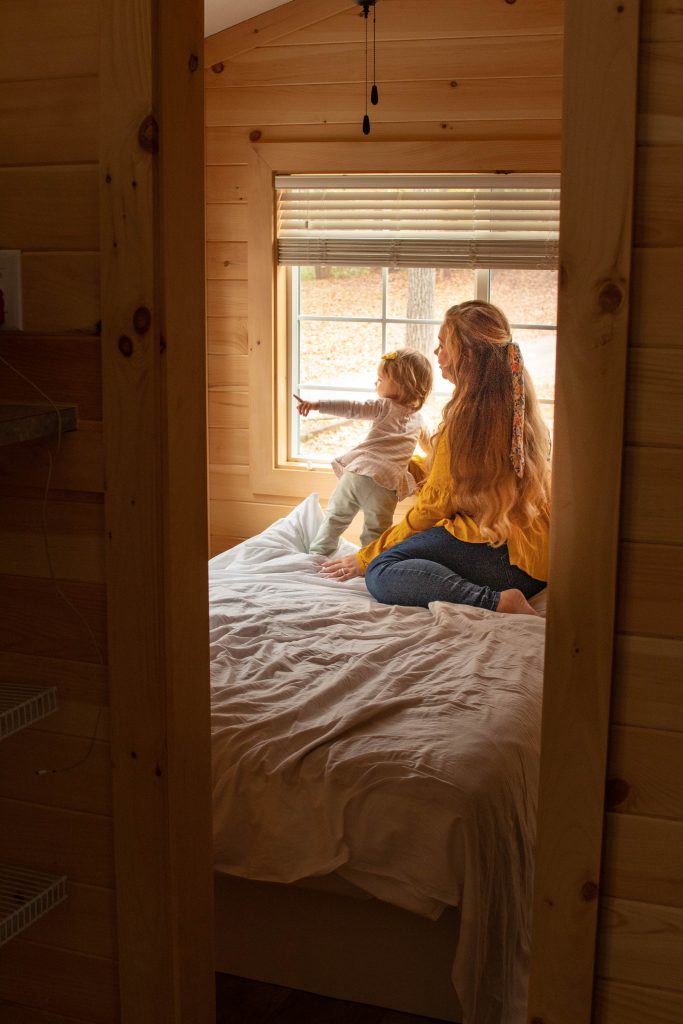 Last weekend my little family had a quick getaway to Williamsburg, Virginia and even though it was freezing, we had such an amazing time. We were graciously hosted by Thousand Trails Campground during our meticulously planned weekend, and it was the perfect place for all of us. We planned our Williamsburg weekend to go to Busch Gardens annual ChristmasTown installation, and to see Colonial Williamsburg. The campground had everything that a family could ask for, pools, playground, putt putt, lots of things for families to come and stay busy even if they stayed inside the campground all day. Thousand Trails is a network of 81 campgrounds by RV On The Go, located in popular camping destinations throughout the United States and British Columbia, Canada.
Thousand Trails offers customers the best value in camping with a variety of membership options. However, each Thousand Trails campground caters to members and non-members alike, so you do not need to be a member to enjoy these campgrounds. All of the staff were very accommodating and made our experience all the more pleasant. There was a mixture of cabin rentals and RVs, and we had a cute little two bedroom cabin. It was perfect for two adult couples, and would be perfect for older kids as well. We had our toddler with us who is still in a pack & play on vacations, so the only place she would fit was in the kitchen area which made it more difficult for us to put her to bed. So I would recommend renting a 3 bedroom if you have really little ones that need pack & play space.
Thousand Trials was also an easy distance to everything we had planned that weekend, as well as close to a great range of food. The first night we ate at a local favorite Italian place recommended by the wonderful lady that checked us in. Check out the pizza Kyle ordered!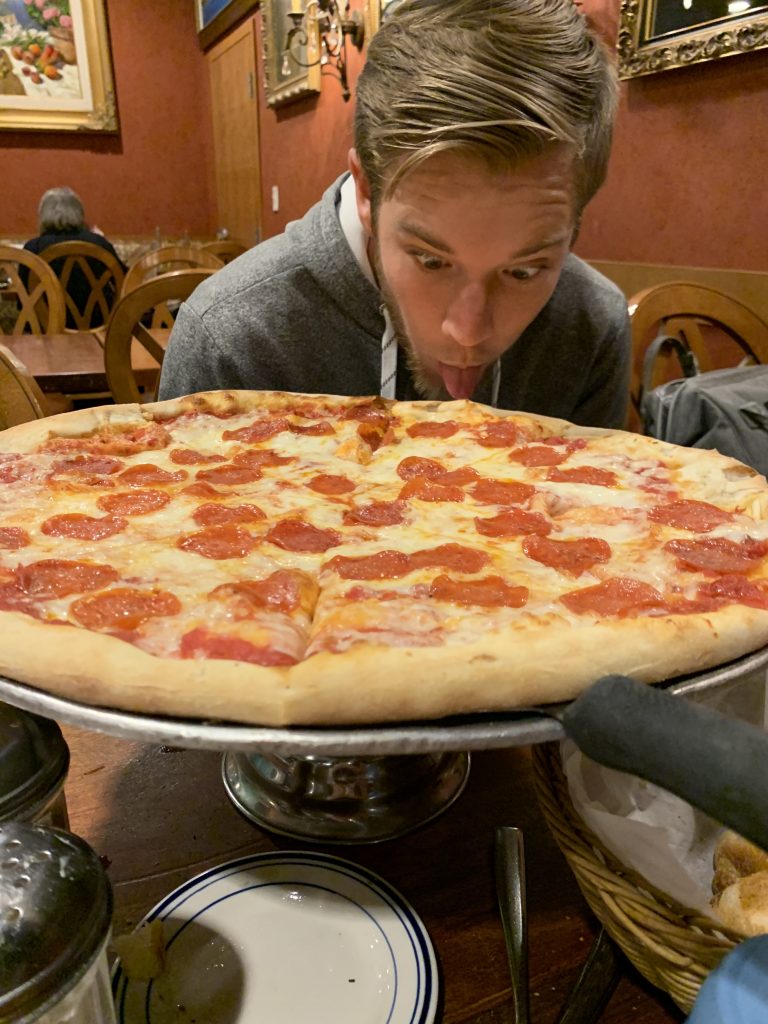 We had such a wonderful time checking out Colonial Williamsburg and ate a great place there called Amber Ox.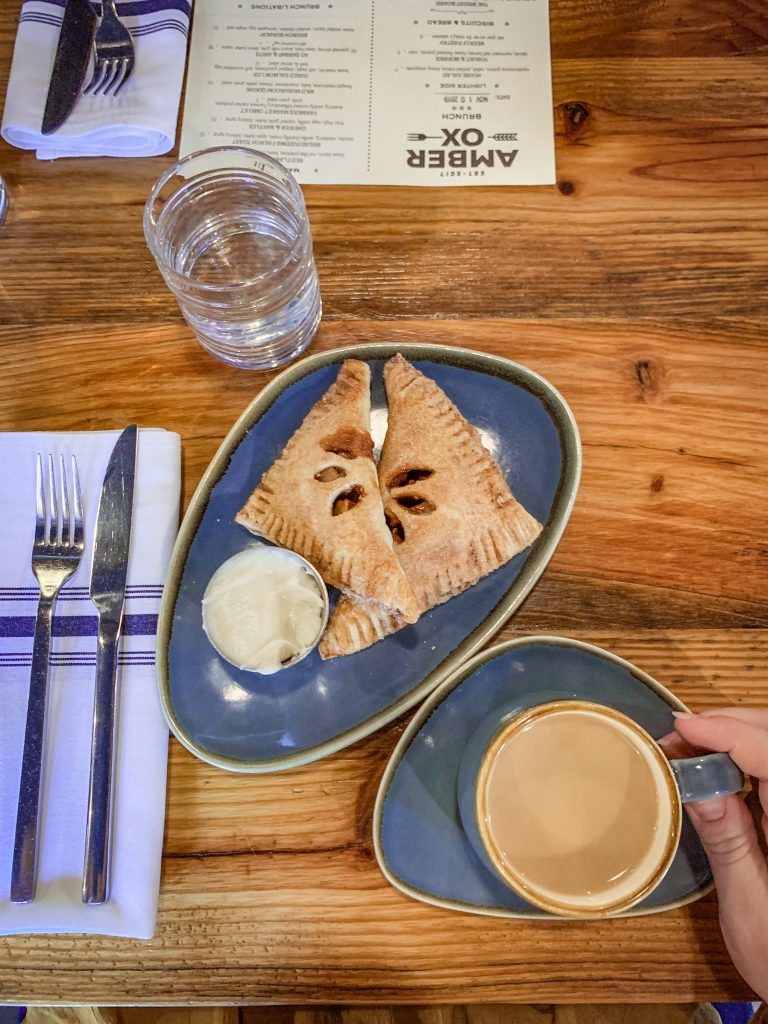 Even though we didn't spend as long as I would have liked exploring Colonial Williamsburg, the weather did not agree with me, and we only spent a couple hours seeing the sights. If you didn't see my Instagram stories, IT WAS COLD YA'LL. I was miserable. We left because the group felt bad for me. But I would love to go back and really explore when it's not 40 degrees! My first experience was a great one in Williamsburg and I highly recommend planning a trip for your family.
When you do, definitely check out Thousand Trails Campground! It's great location and has everything you'll need to have a great family weekend together. If you're not looking to go to Williamsburg there are plenty of family campgrounds across the U.S. and you can find out more by checking out RVOnTheGo. I grew up staying in family campgrounds so it is bittersweet to be able to take Caroline to fun places like this. Thank you Thousand Trails, we will surely be back!
For More Information Check Out The Links