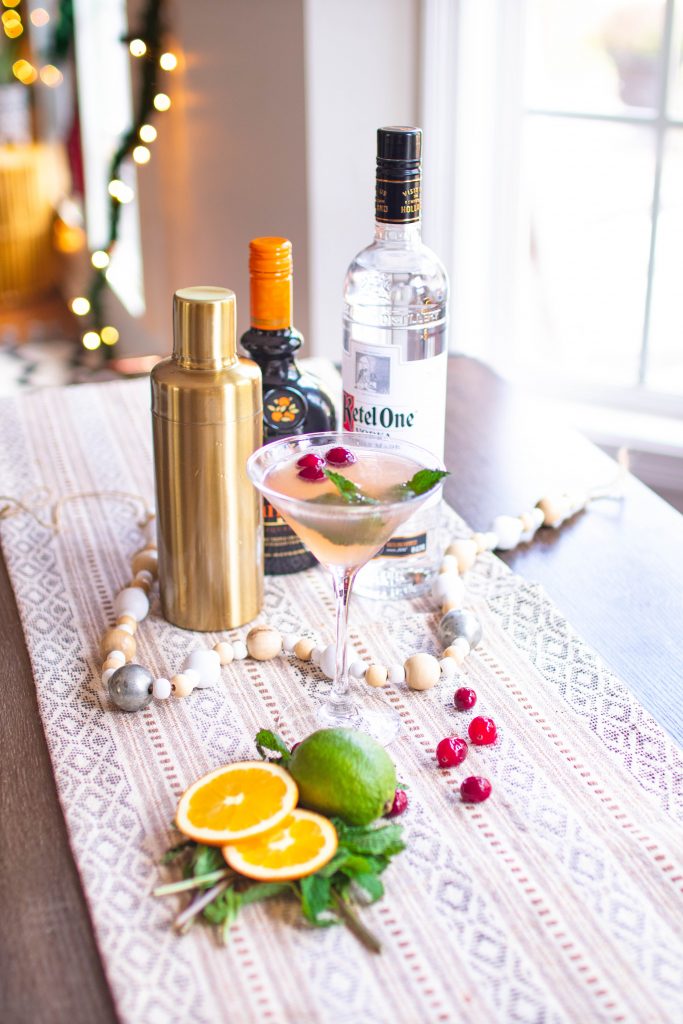 This holiday season we have been trying to be extra cheerful in our home and not dwell on all the canceled events and lack of parties we normally would attend because of the looming virus in the air. So Morgan and I decided to mix it up and throw our own little party, starting with this Winter Rose Cosmo. I love a good martini so Morgan likes to surprise me with different recipes at home, because the only time I ever treat myself to those are at restaurants, but I honestly can't even remember the last restaurant we sat down in… that is so sad to think about it.. I guess it would be our anniversary back in October. Before then I honestly can't remember. I seriously can't wait until we can get social again without the gloom and doom of not seeing smiling faces and having to sit 6 ft apart, but I digress…
Here's the delicious recipe for the Winter Rose Cosmo that Morgan and I came up with (mostly Morgan's ingenuity) and I hope you try it and love it as much as we do!
What you will need:
Vodka
Pink Cranberry Juice
Grand Marnier or Gran Gala
Limes
Cranberries
Mint Leaves
Double Jigger
Cocktail Shaker
Cocktail Strainer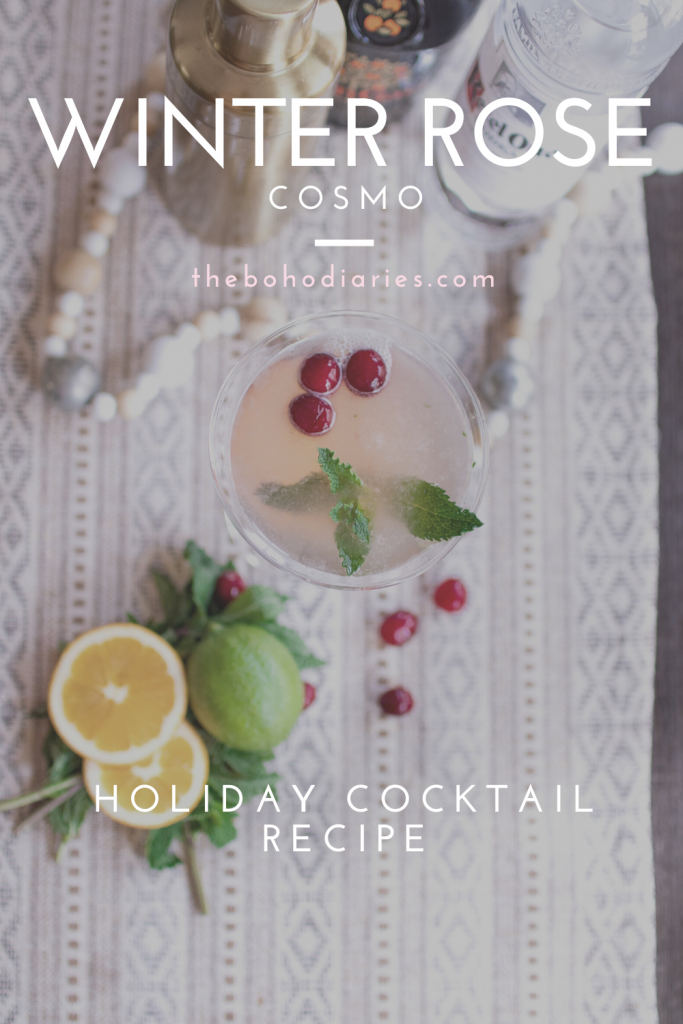 Morgan worked in the restaurant industry for years and is such a talented chef and mixologist. I always feel like a kid in the candy store when he tells me he is going to be doing a new recipe, add the word cocktail before that and my eye almost bulged out of my head in excited anticipation. Needless to say he is a very talented man. Here is the recipe: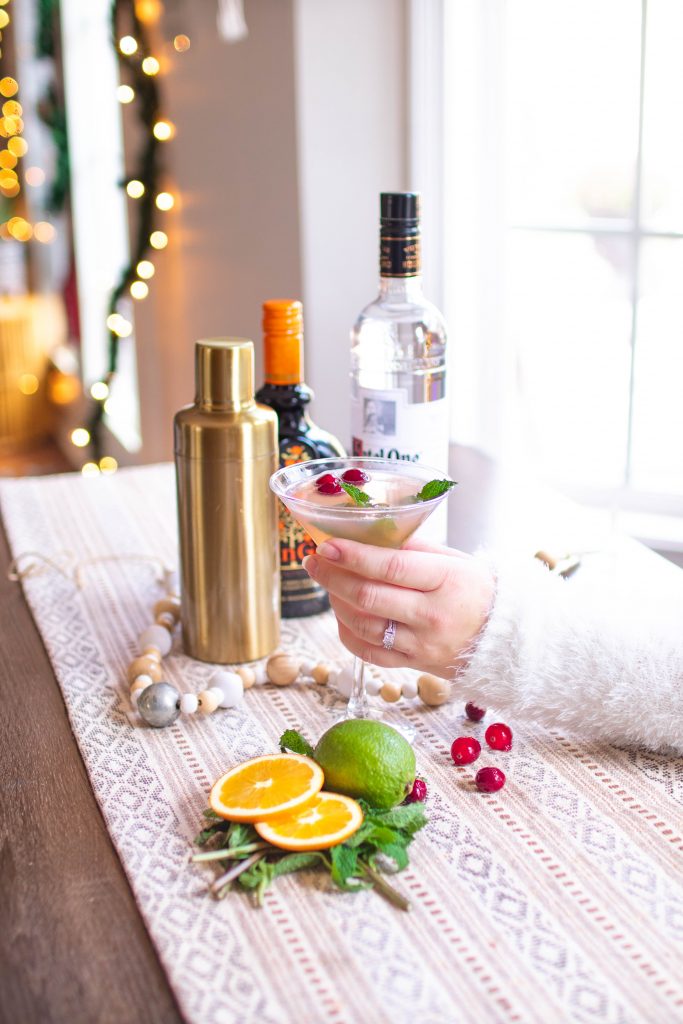 Winter Rose Cosmo Cocktail
Ingredients
Ketel One (or Vodka of choice)
Gran Marnier or Gran Gala
Ocean Spray Pink Cranberry Juice
Limes
Cranberries
Mint Leaves for garnish
Directions
Measure 2oz of Vodka and pour in cocktail shaker
Measure 1.5oz Pink Cranberry Juice and pour in cocktail shaker
Measure 1oz Gran Gala(or Marnier) and pour in cocktail shaker
Squeeze fresh limes until you have .5oz of lime juice and pour in cocktail shaker
Add 1-2 pieces of ice in cocktail shaker and shake well
Use strainer and pour into martini glass
Add cranberries and mint to garnish
Serve and Enjoy!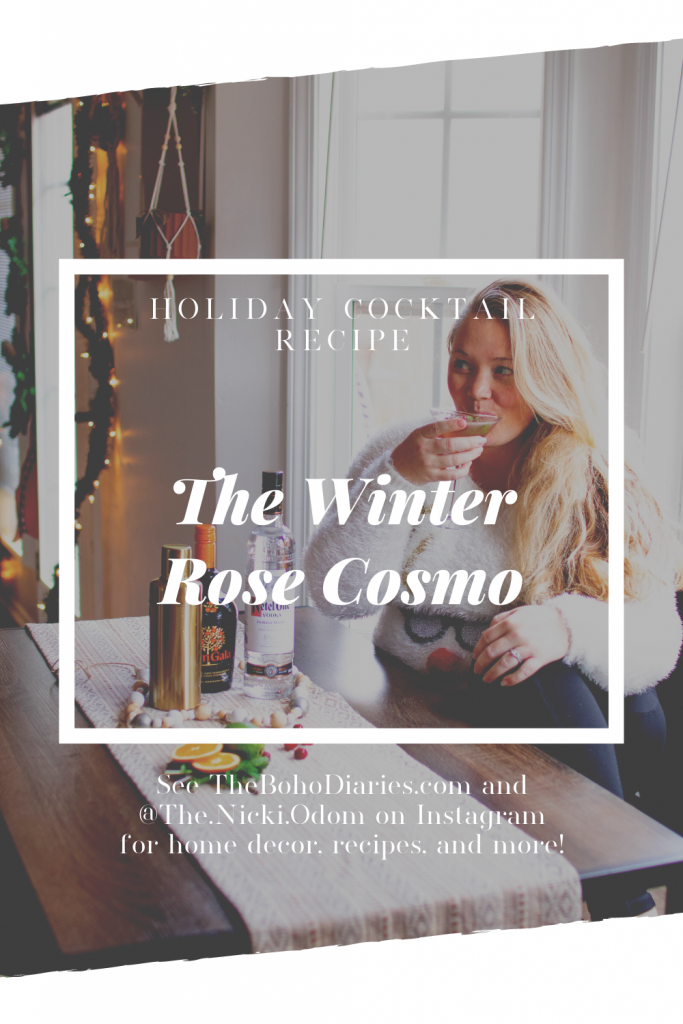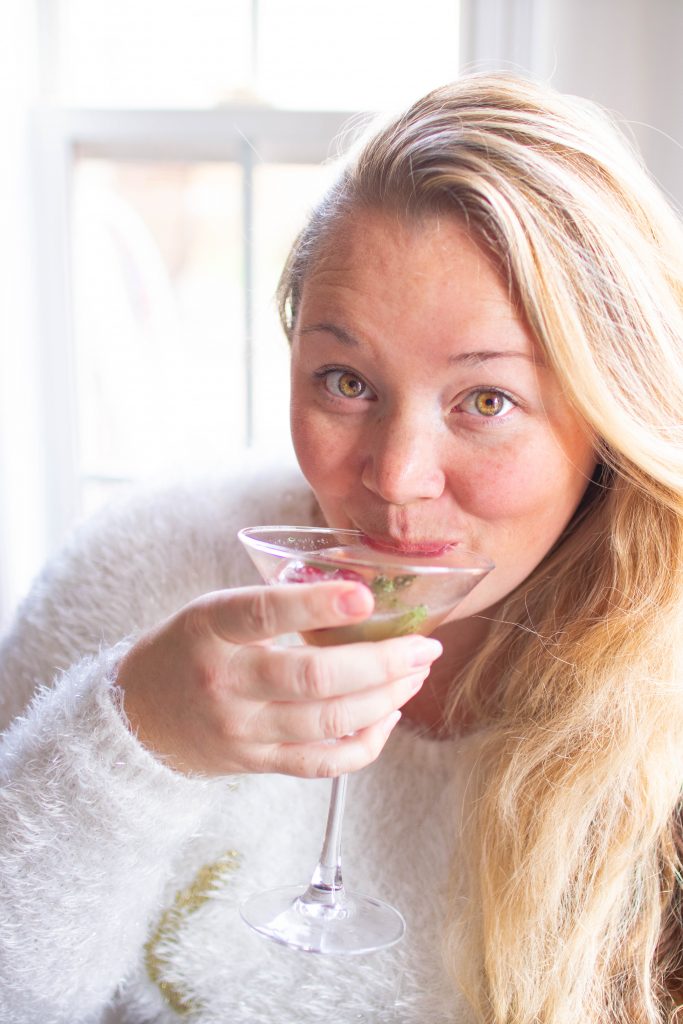 I am certainly a sucker for a yummy drink, especially when it tastes as crispy and magical as this one. Do you whip up any special cocktails this time of year? I think we may need to repeat this one for my birthday ::: hint hint Morgan! cough cough:::::… If you head to my story highlights on Instagram you will see Morgan putting on his best bartender face and making this step by step under my Recipe highlights!
I am a TERRIBLE drink maker so anytime he sees me trying to create something he knows it's a danger zone. I need to be highly monitored under those situations and learn the importance of using the measuring tools myself. 🙂 I hope this inspired you to create you own concoctions at home and celebrate with your family or spouse with a fun night in!